Shibuya Crossing
Beyond a shadow of a doubt, Shibuya Crossing is one of the busiest pedestrian intersections in the world.
Watching the throng of people make their way from one end to another is amazing, especially when you're seeing it from the second floor of Starbucks at Q Front Mall. But before heading to this particular Starbucks branch, I walked through Shibuya Crossing first.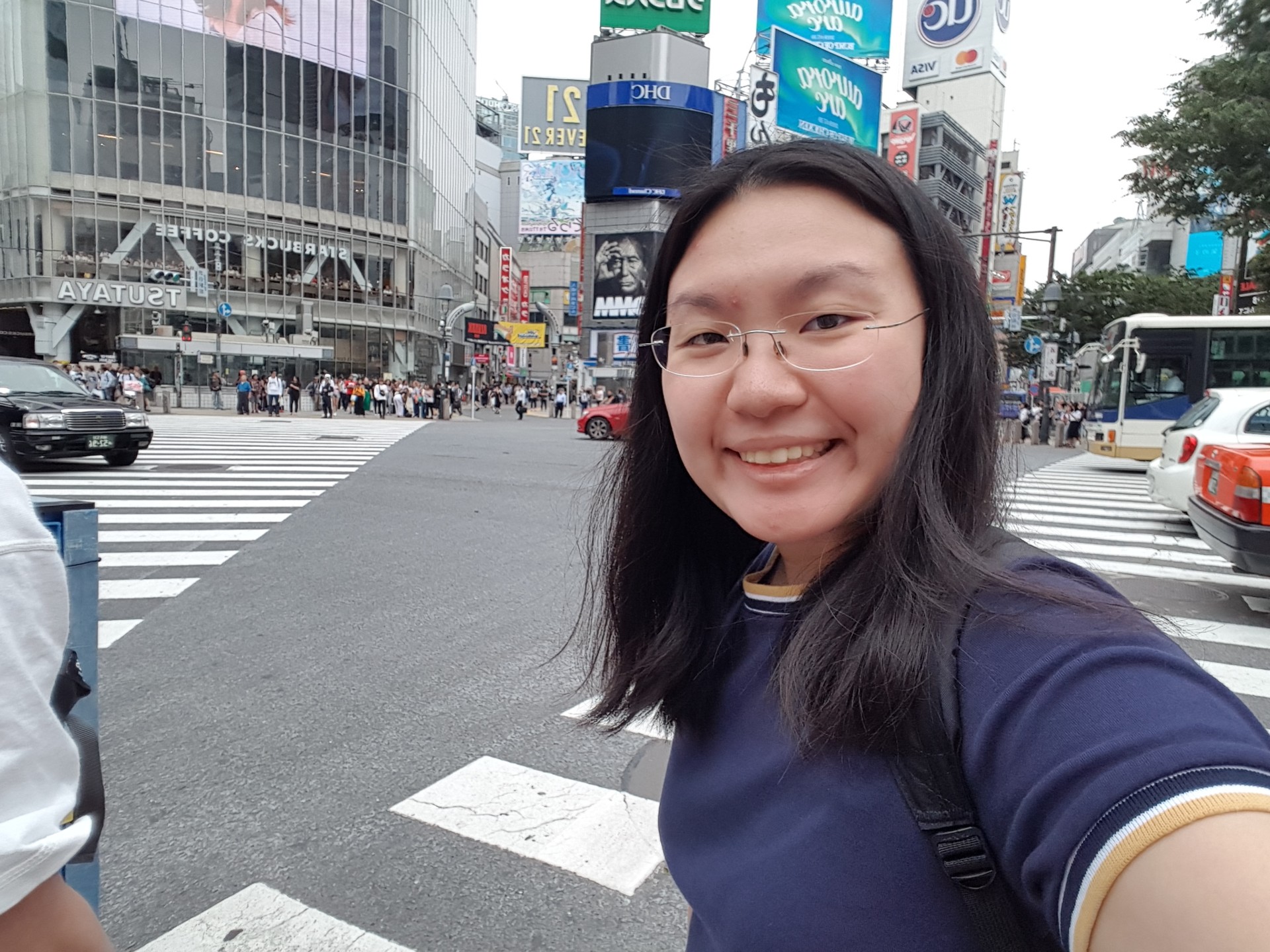 A picture of me at the Crossing.
It was such a memorable experience- walking from one point to another, and trying not to bump people who were walking really fast. Despite the chaotic and busy atmosphere, everyone was walking briskly on pedestrian lanes. Everything seemed to happen at the same time; time flew so fast that it took thirty seconds for me to get to the other end of the Crossing. 
Based on my online research, the best place to see Shibuya Crossing was at the second floor of the Starbucks Q Front Mall branch. People can also view the crossing from a certain floor at the Tokyo Metropolitan Tower, or at a fancy restaurant at Q Front Mall (although you'd have to pay for the meal). 
There were many tourists who were at the Starbucks Q Front Mall branch. I thought that I needed to buy something so I could access the second floor, but I was able to easily access the second floor from the flight of stairs beside the entrance.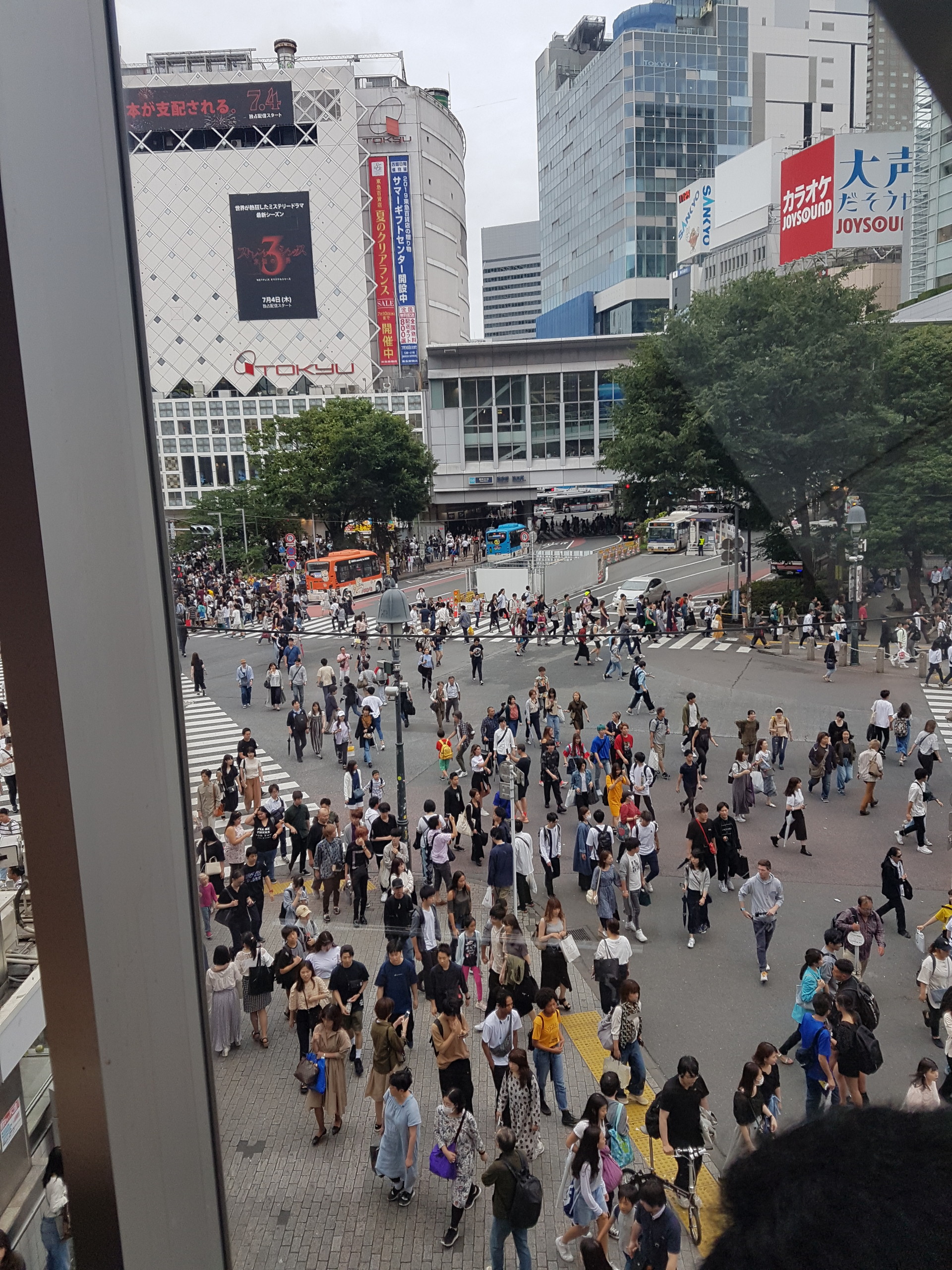 I was able to view the crossing from a window on the second floor.
My goodness, as the traffic lights turned from green to red, people started walking slowly towards each other until they merged into one cohesive force, before gradually separating paths. It was awe-inspiring and shocking. This is probably the only time I saw so many people in one sitting.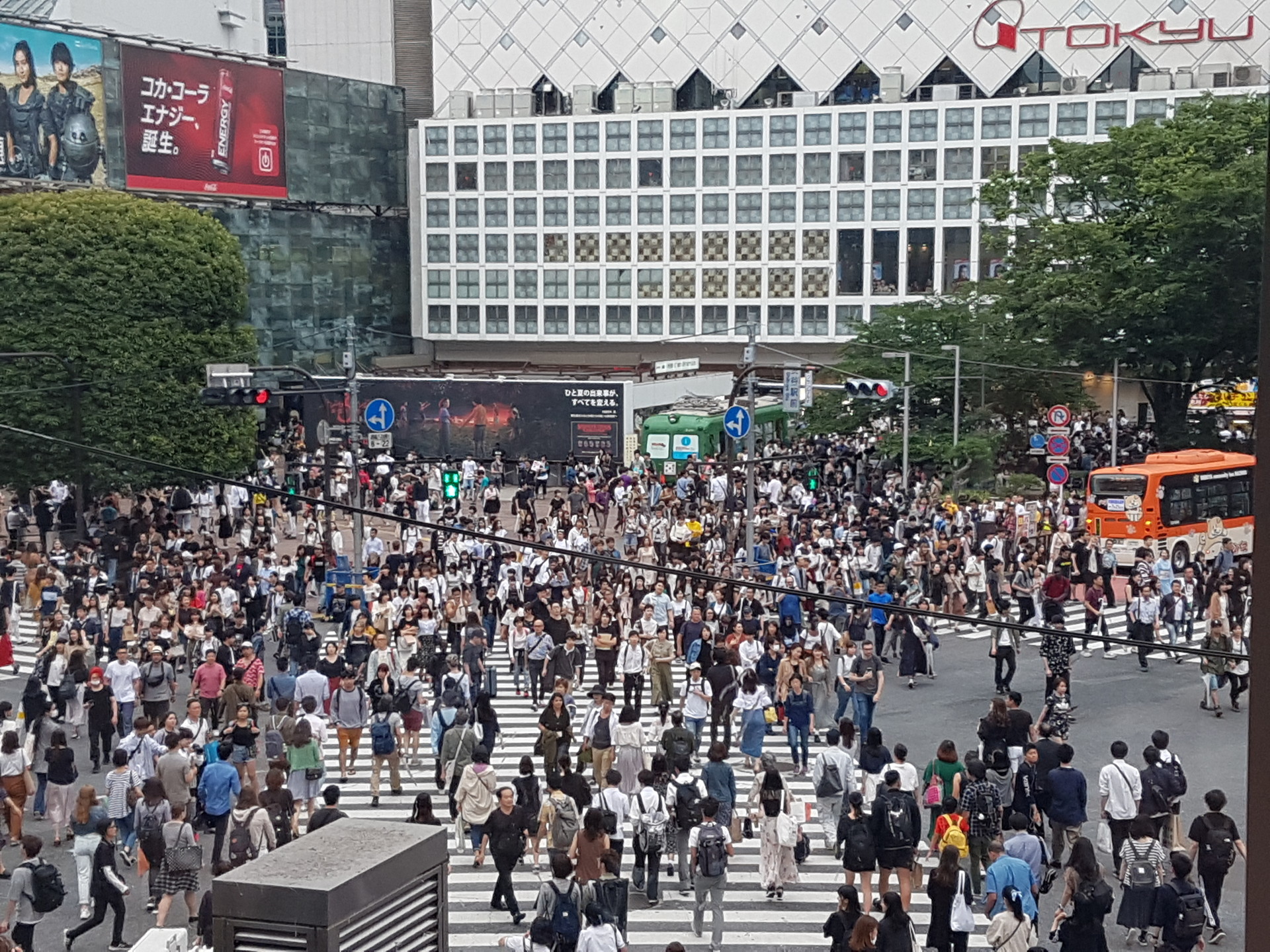 Any tourist who visits Tokyo should watch the Crossing from this angle. 
It took me awhile before I went downstairs, because I was amazed by what I saw. I think I watched the Crossing three more times, before heading back. I am very thankful to have experienced this. I used to see this in a lot of Japan travel videos, and now, I got to see it happen in the flesh!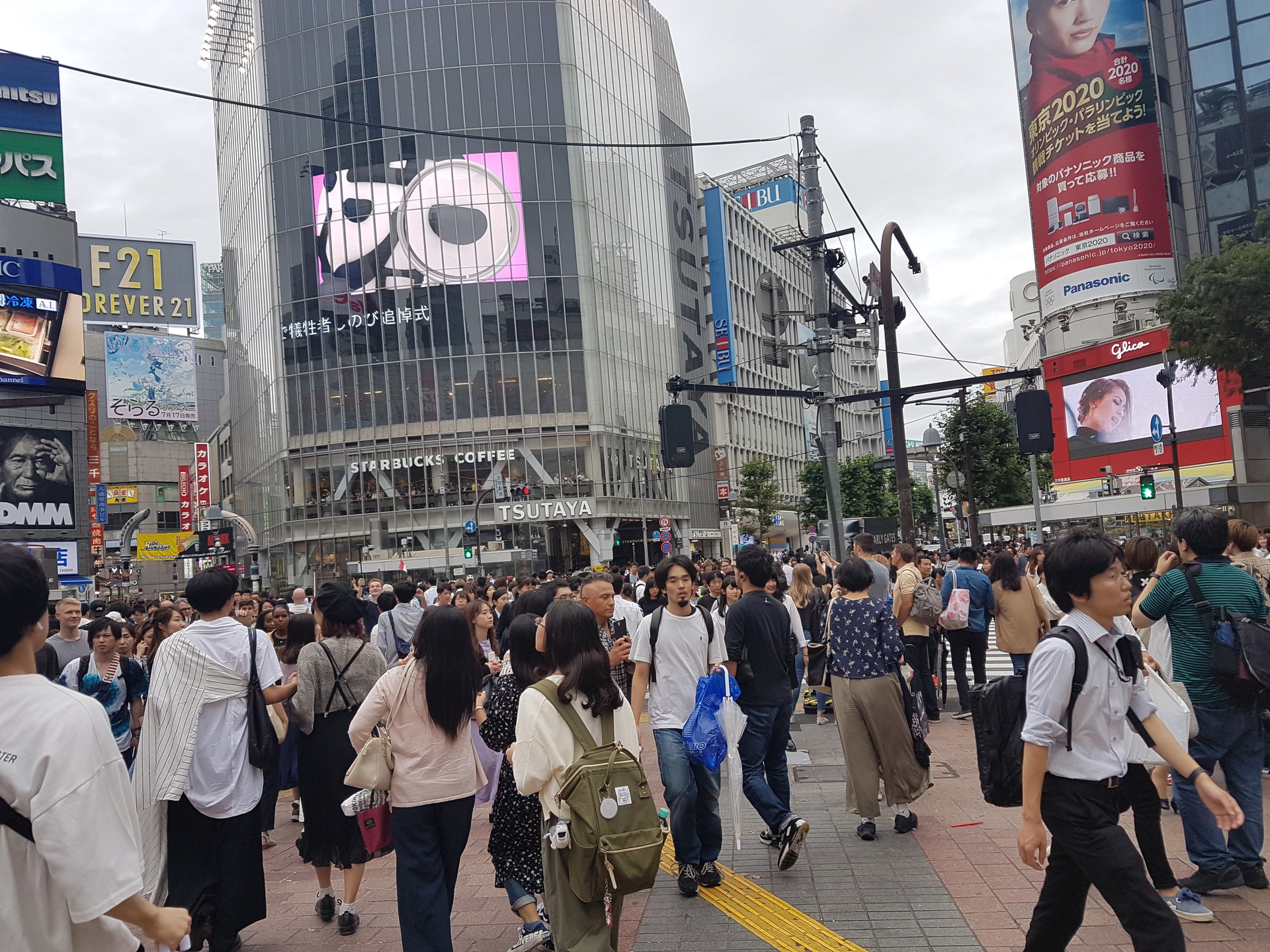 I took this picture as I left Shibuya Crossing for Shibuya Station.
---
Photo gallery
---
Want to have your own Erasmus blog?
If you are experiencing living abroad, you're an avid traveller or want to promote the city where you live... create your own blog and share your adventures!
I want to create my Erasmus blog! →