When in Thessaloniki...
Thessaloniki: the city you can fall in love with.
Thessaloniki is the second biggest city in Greece. It is situated in the North of Greece. It's really popular for students because it has many universities but it's also a great destination for holidays as it has many things to do.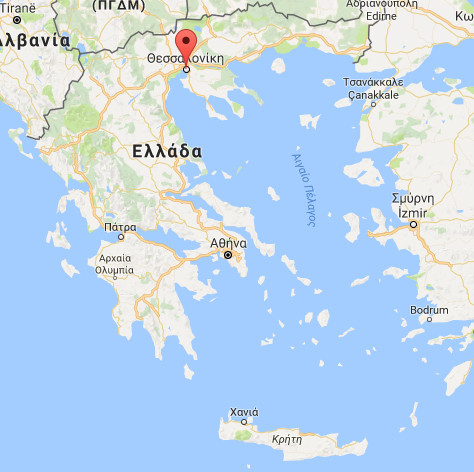 (Photo from Google maps)
General information
Arriving in Thessaloniki
Thessaloniki has one airport (Thessaloniki International Airport-SKG). It's not really big so it won't be difficult for you to find your luggage, the exit, the gates etc.
There are two options to reach the city center from the airport:
Taxi, but it's quite expensive. The price is around 20-25 euros depending the number of people and luggages.
Bus. The ticket costs 2, 00 euros ( 1, 00 euro for students) and it goes directly to the city center in about 30min. The number of the bus is 78 or 78N if it's after midnight. You can buy your ticket in the bus from the ticket machines. The most central bus station is "Platia Aristotelous".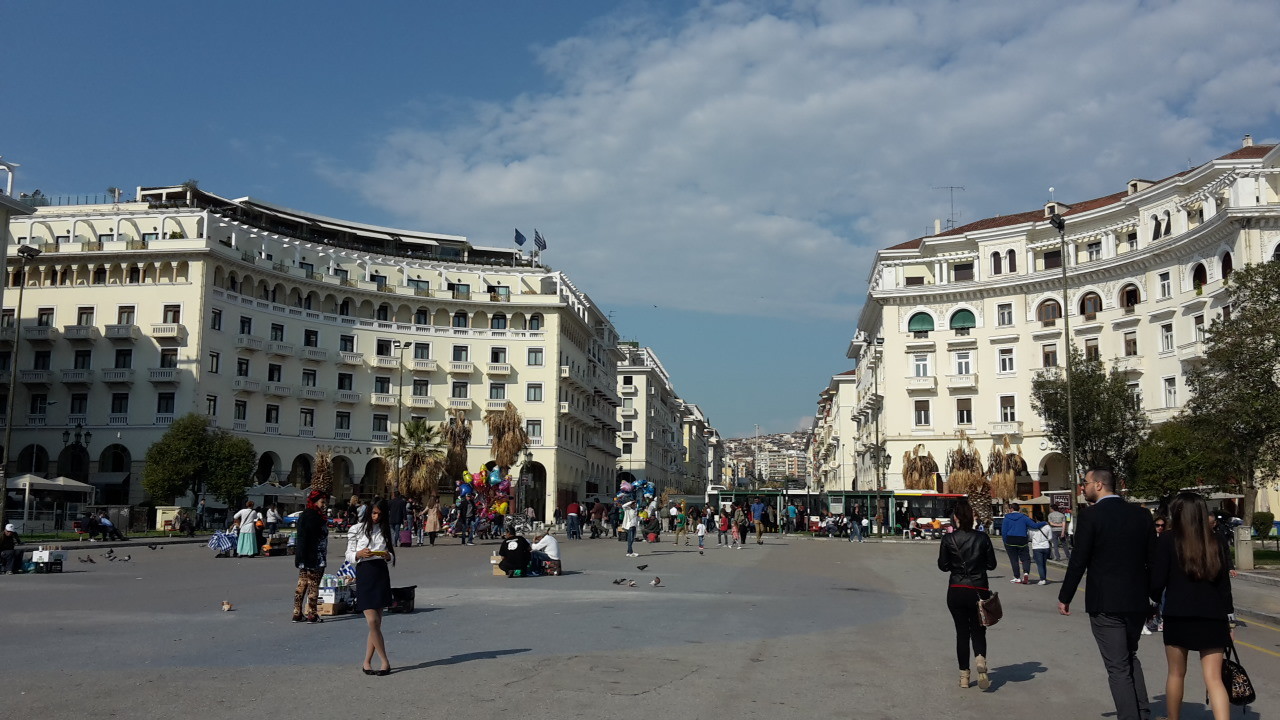 (Platia Aristotelous)
Accomodation
There are many cheap and nice hotels especially in "Agios Dimitrios" district. You can find many options on these websites:
Transportation
In Thessaloniki you can find only buses but it's better to walk because the distances are not long and you will have a better view of the city. However if you need to take the bus you should know:
The one way ticket costs 1, 00 euro (0, 50 euros the reduced).
Two-way ticket costs 1, 20 euros (or 0, 60 ) but it lasts 70min.
Three-way ticket costs 1, 50 euros (or 0, 80) for 90min.
Four-way ticket costs 2, 00 euros (or 1, 00) for 120min.
You can buy your tickets from different ticket selling booths and kiosks in the city or from the vending machines inside the bus but there is a charge of 0, 10 euros.
Things to see in Thessaloniki
White Tower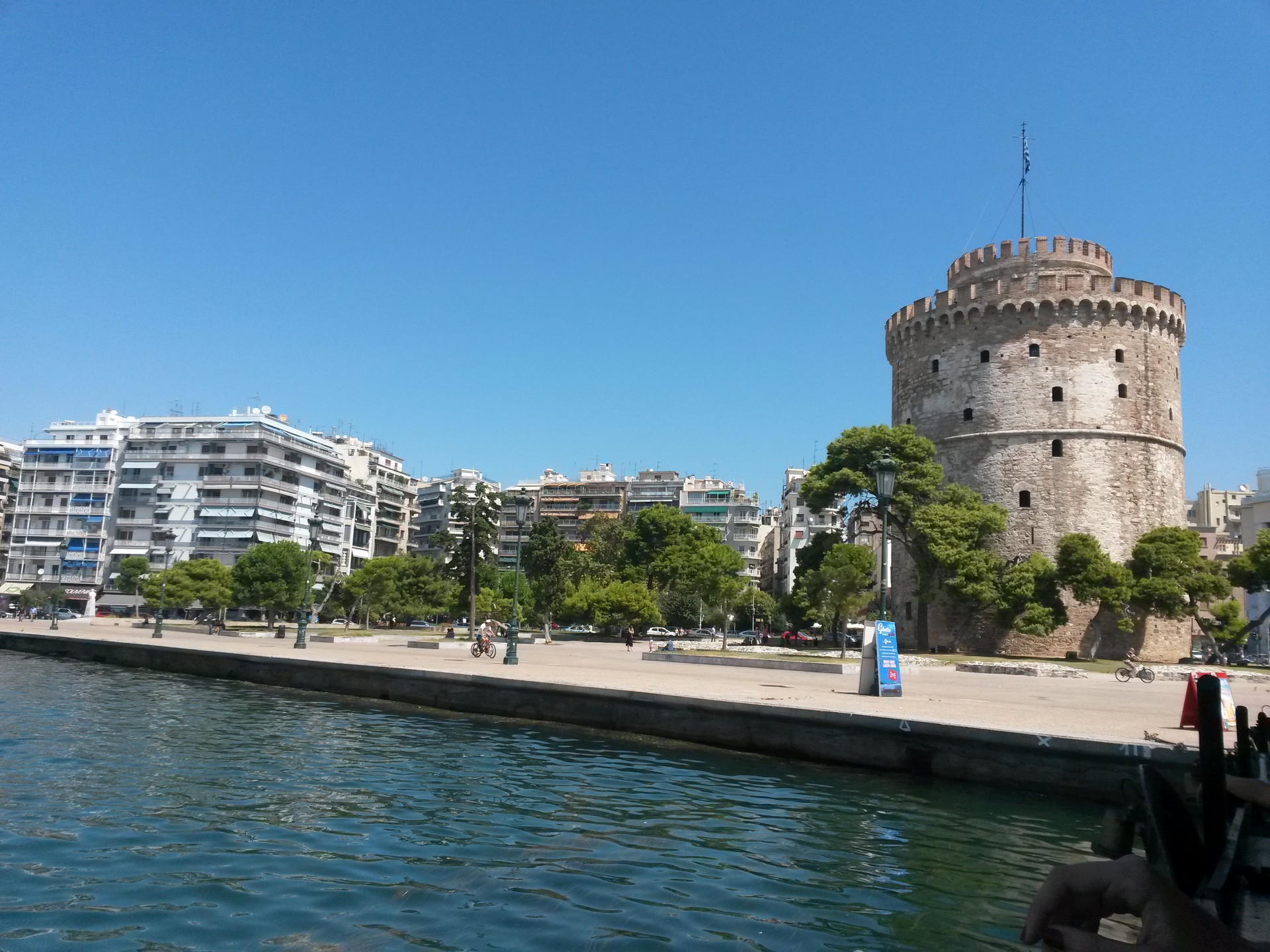 You can also visit the museum inside the white tower and reach the terrace. The view is stunning.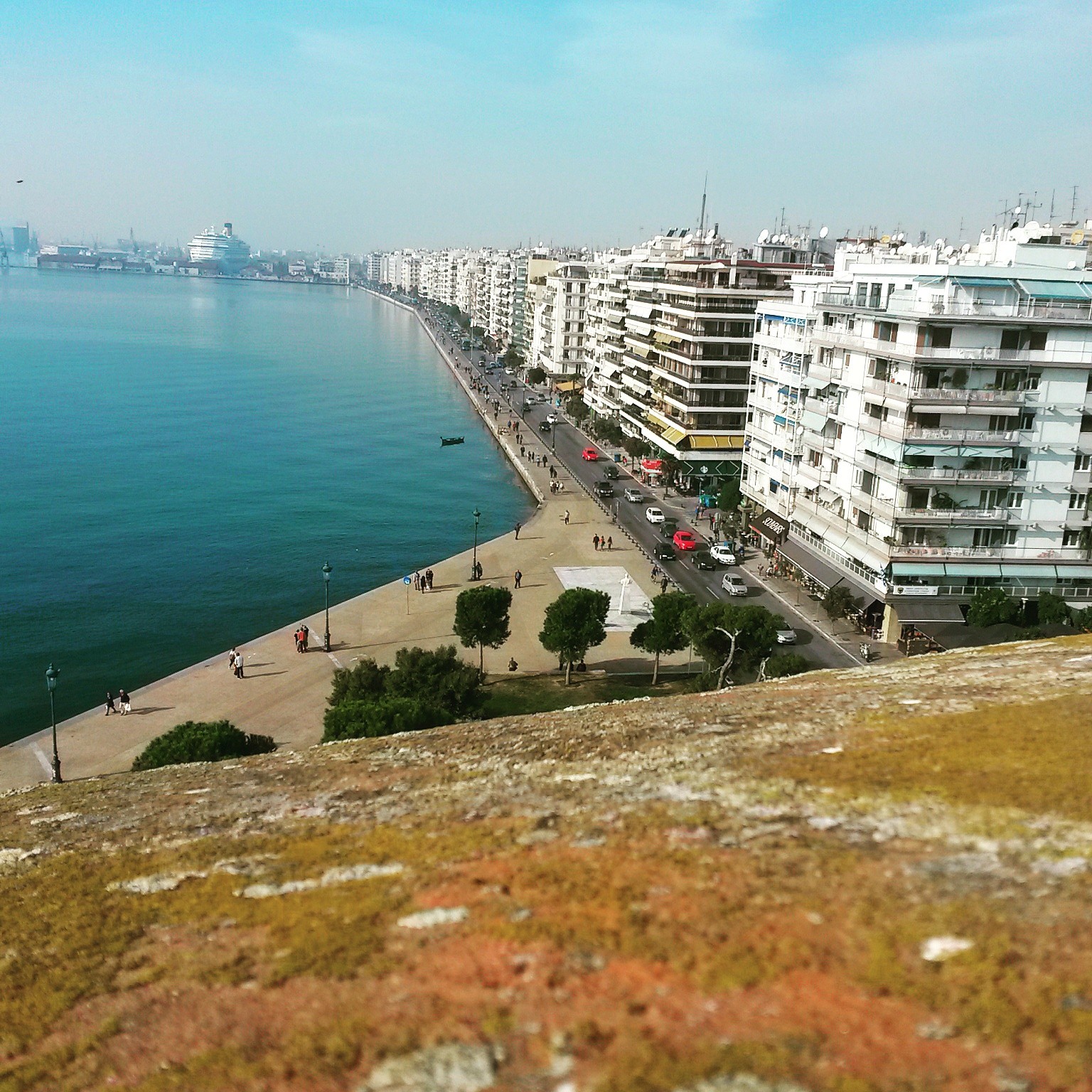 Ano Poli- Castles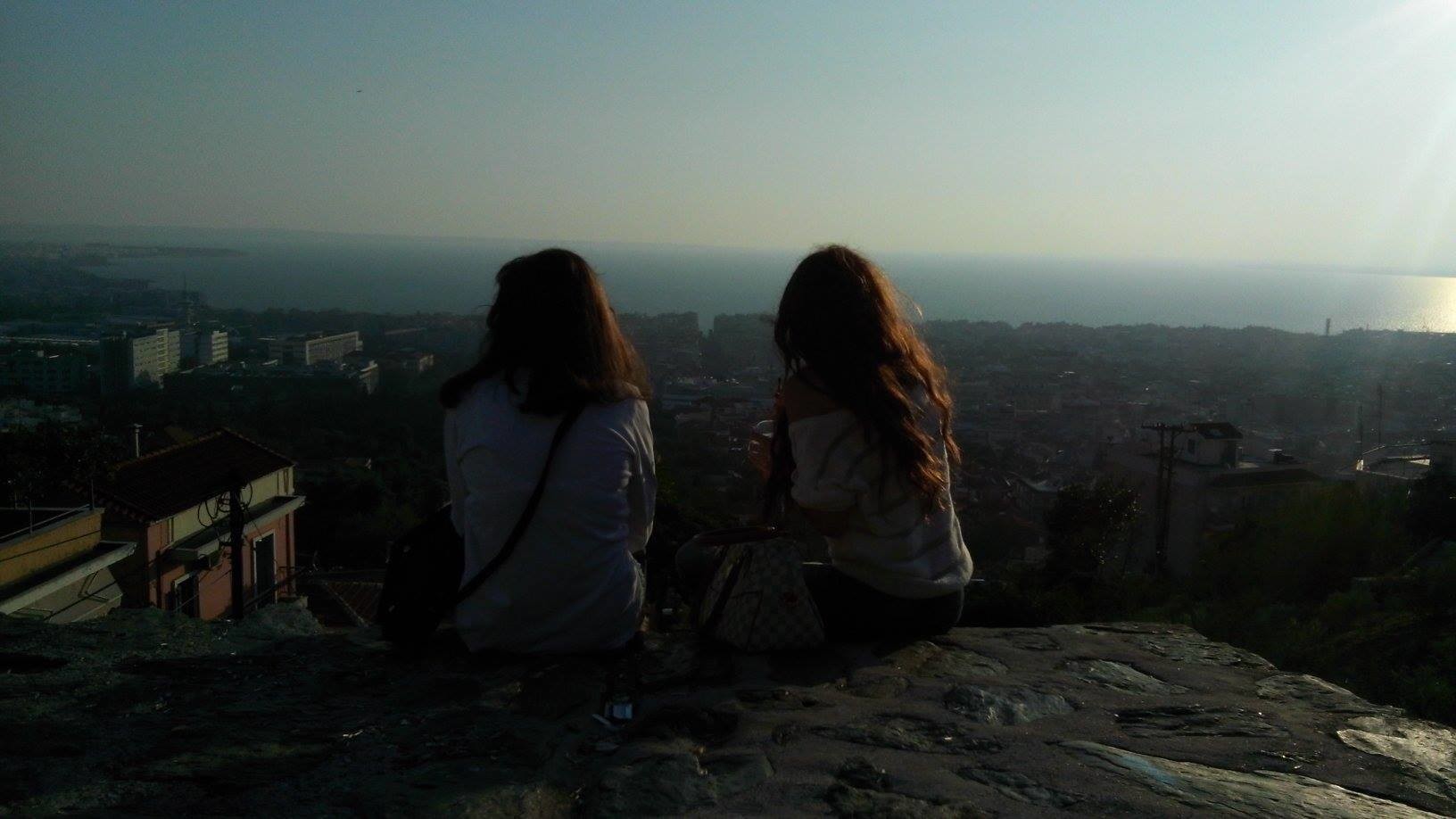 Visit Ano Poli to see the Castle and the extraordinairy view. You should also visit one of the restaurants there. The food is excellent.
Nea paralia - Umbrellas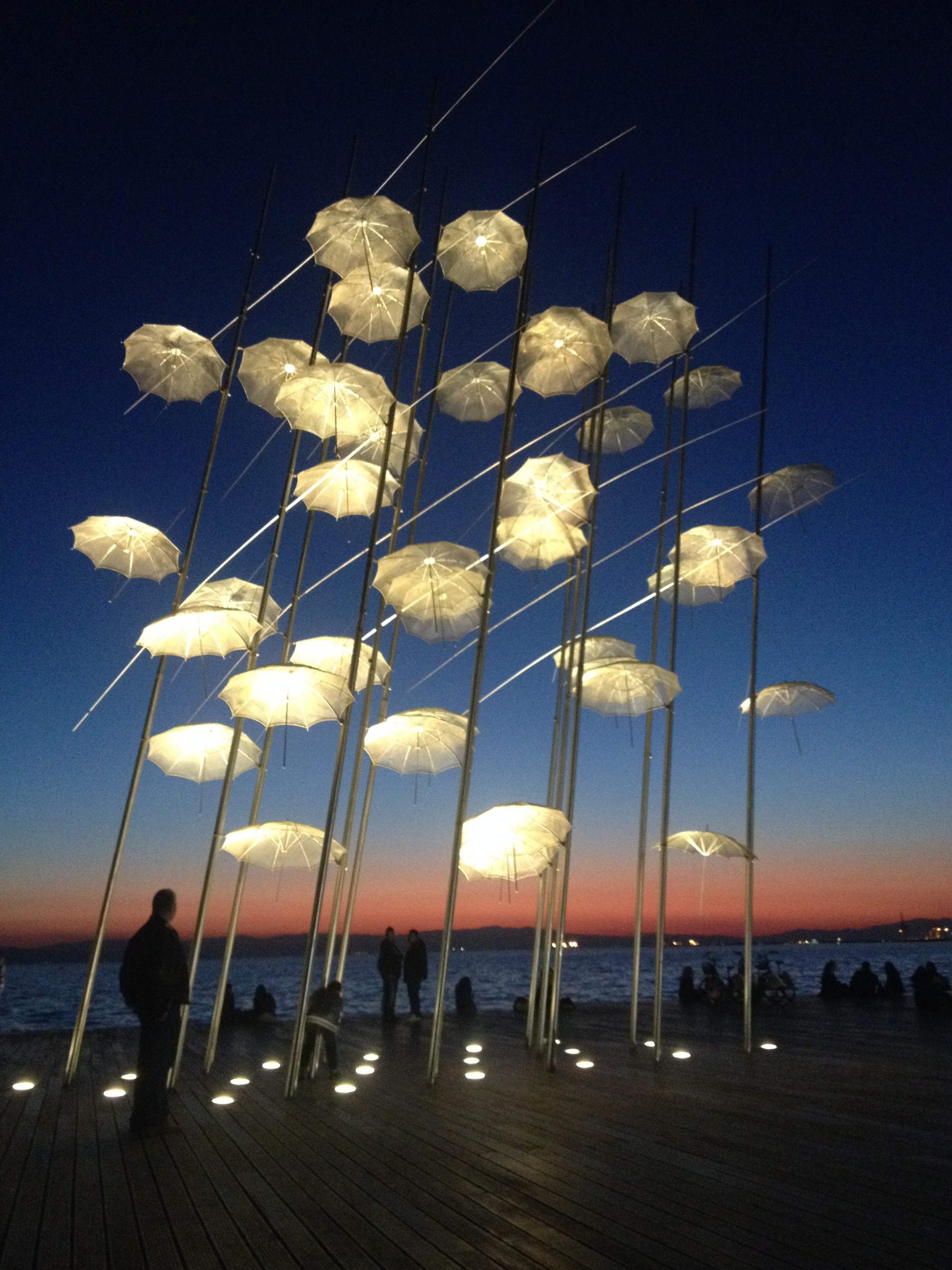 This masterpiece is situated just a few minutes from the white tower. Enjoy your walk along the "Thermaikos" sea.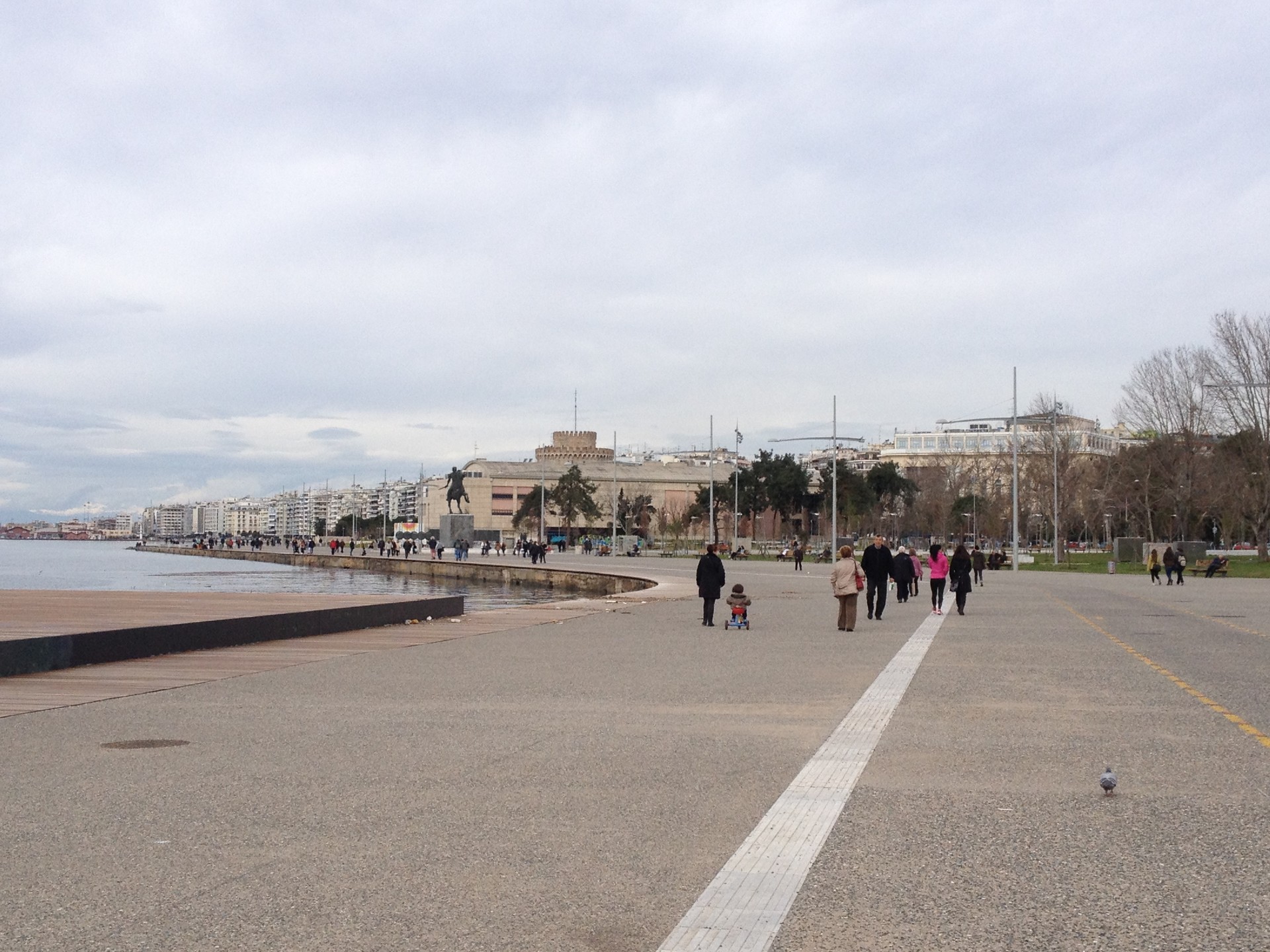 Kamara - Arch of Galerius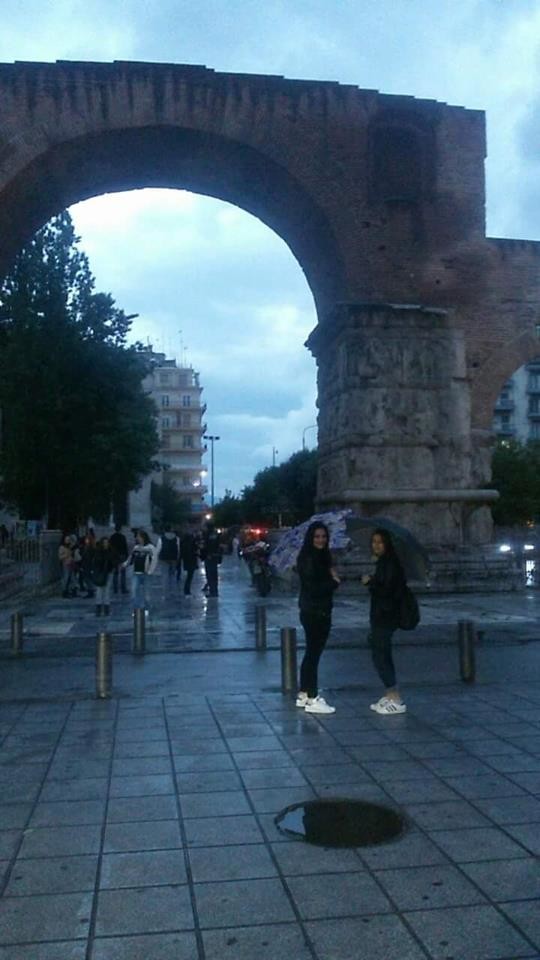 Arch of galerius is a 4th century monument. It's really popular between student because they use it as a meeting point with their friends.
Street art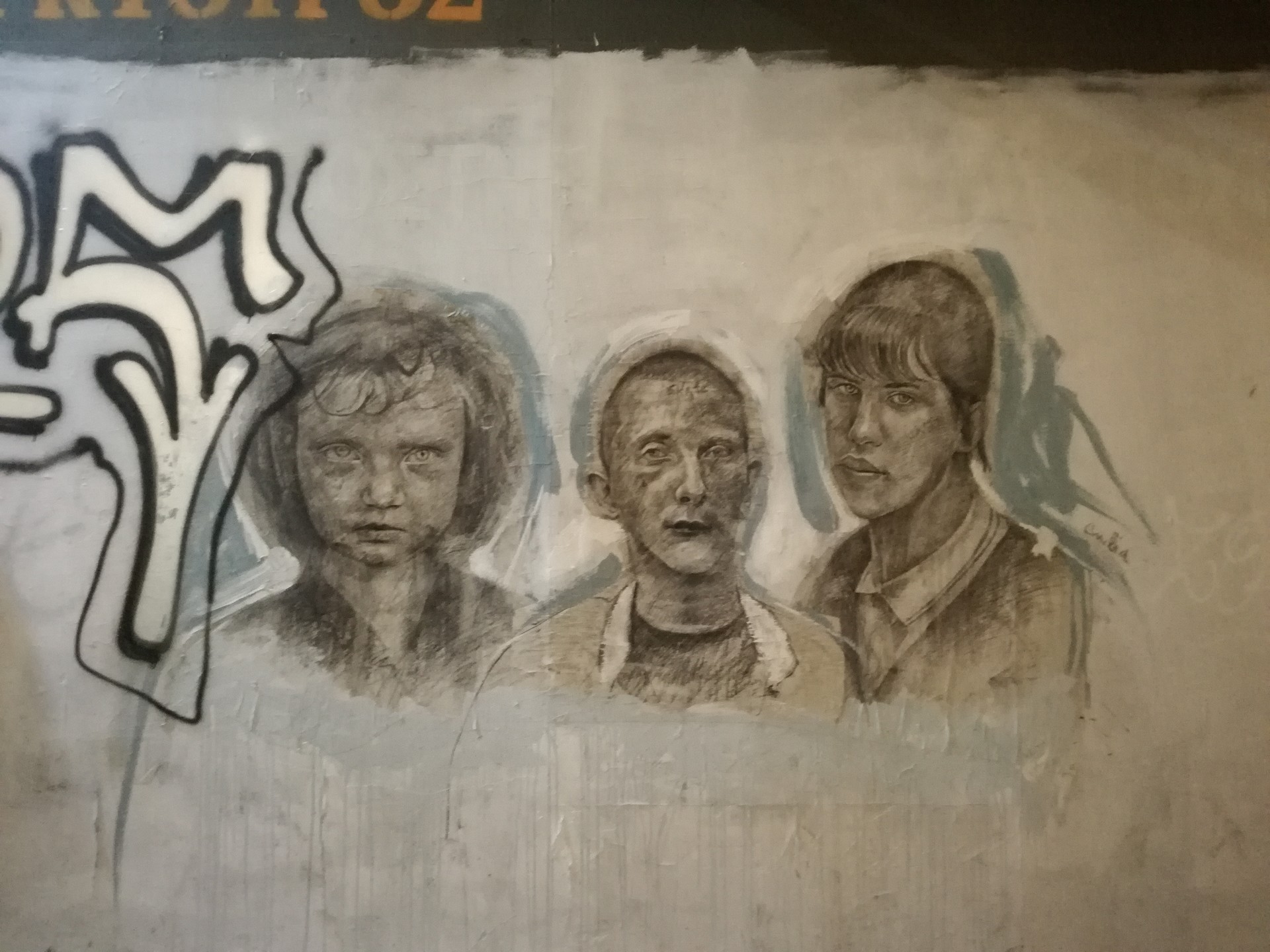 Address: Rogotee str, Thessaloniki 54624
If you have time for walks around the city you will find many graffitis on the walls or buildings. They're stunning.
You can also book a tour here.
My favorite places
After you spend time for sightseeing and walks you have plenty of choices for food, coffee, snacks etc.
Ouzou melathron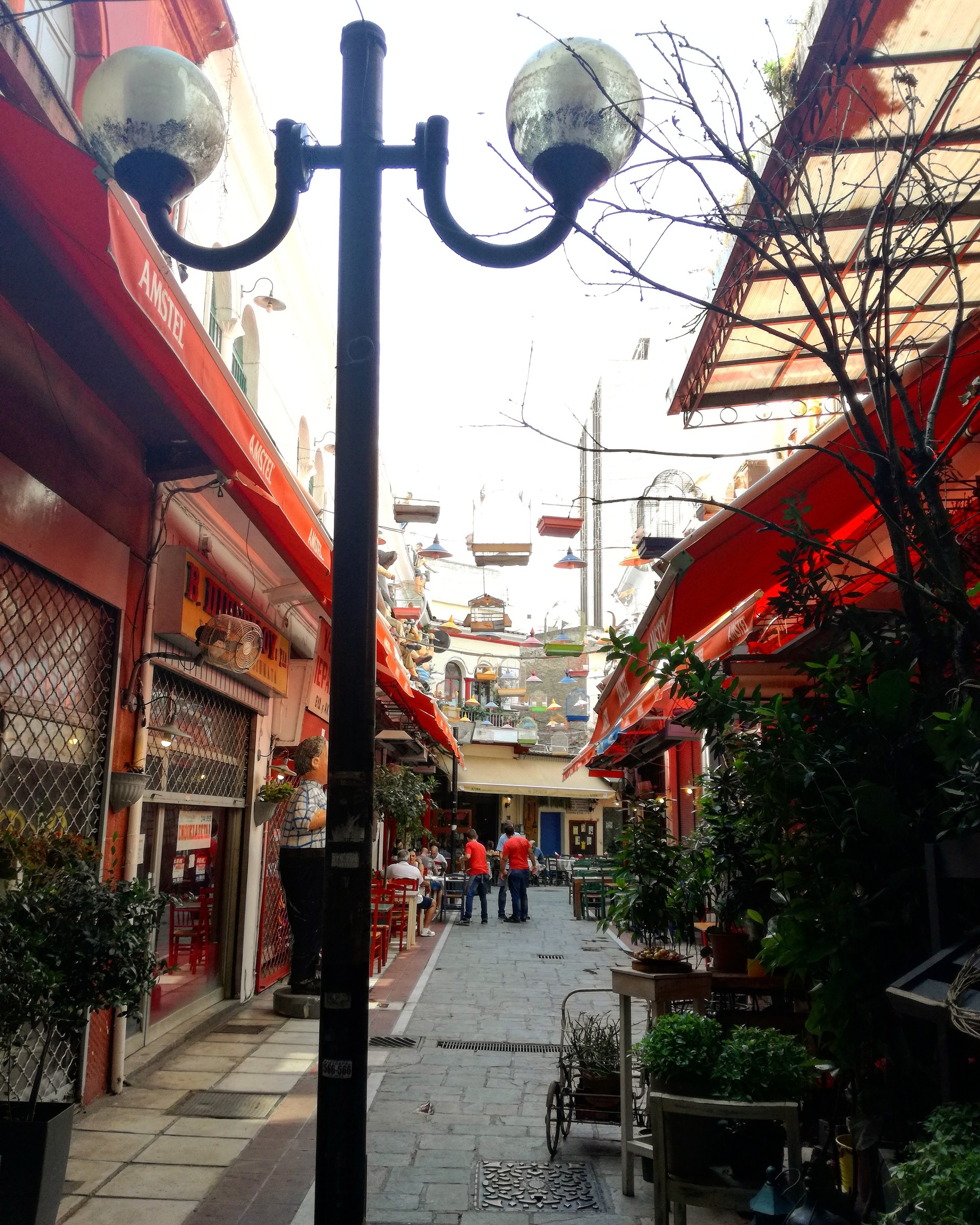 Address: Karipi 21, Thessaloniki, 54624 Greece
Phone number: +30 231 022 0043
More info: TripAdvisor
You can find melathron in a small, graphical pass in the city center. The food is really tasty and fresh. I won't recommend any dish because I loved everything from the menu. The prices are normal. Maybe a little bit higher from the average.
ERGON Agora
Address: 42 Pavlou Mela Str., Thessaloniki 54622
Phone number: +30 231 028 8008
More info: Here
One of the best restaurants in Thessaloniki. It's also a market so you can eat and buy the raw materials. The food is excellent. The recipes are created by the famous chef Dimitris Skarmoutsos and they only use greek products. The atmosphere is great and the prices are normal.
Canteen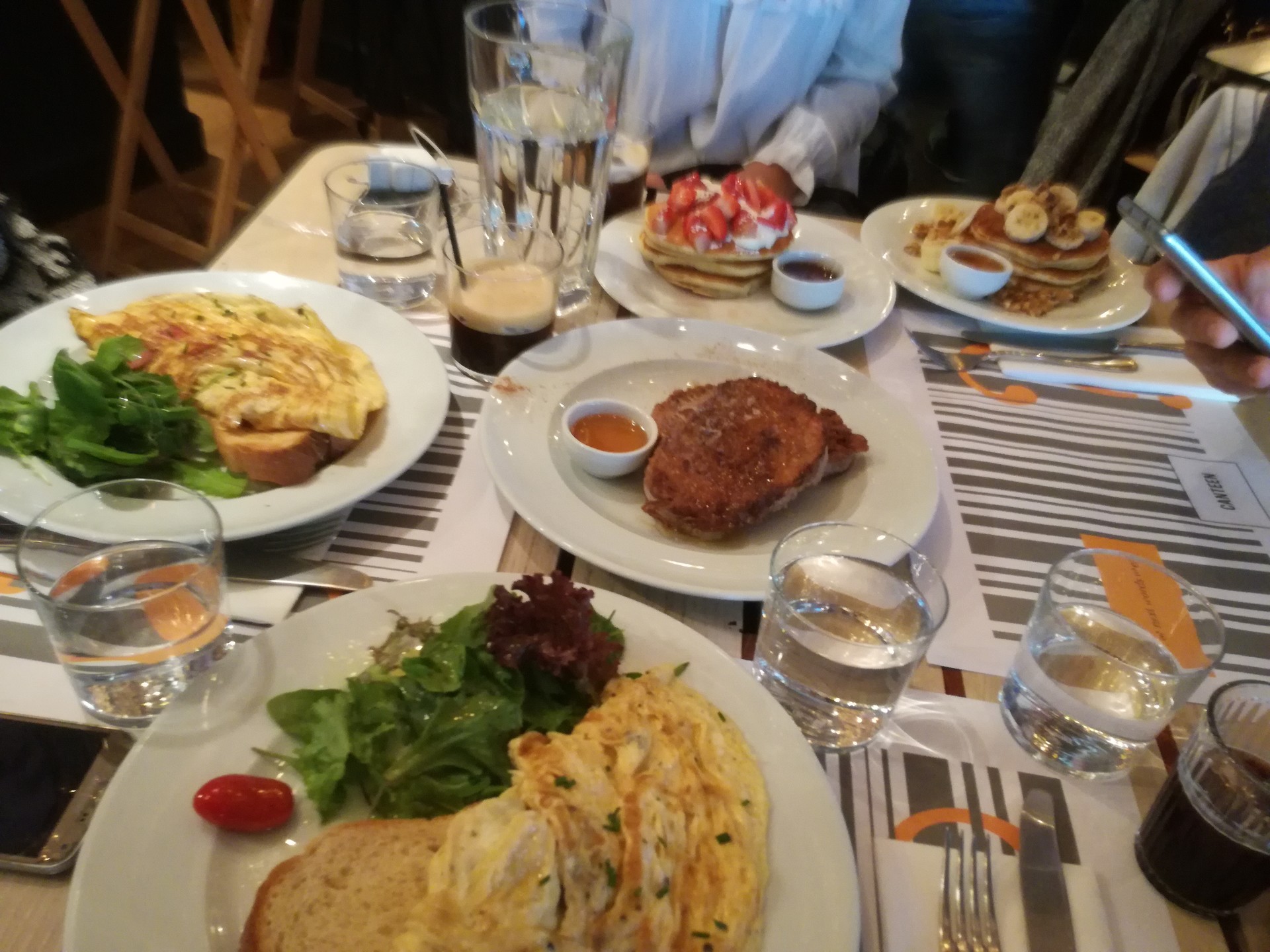 Address: 7 Dimitriou Gounari Str., Thessaloniki 54622
Phone number:+30 231 022 8520
More info: TripAdvisor
One of the best choices for brunch is Canteen. You can choose between omelletes, toastes, pancakes and more. It's a really nice decorated place with great food and good prices.
Sugar angel - Workshop and coffee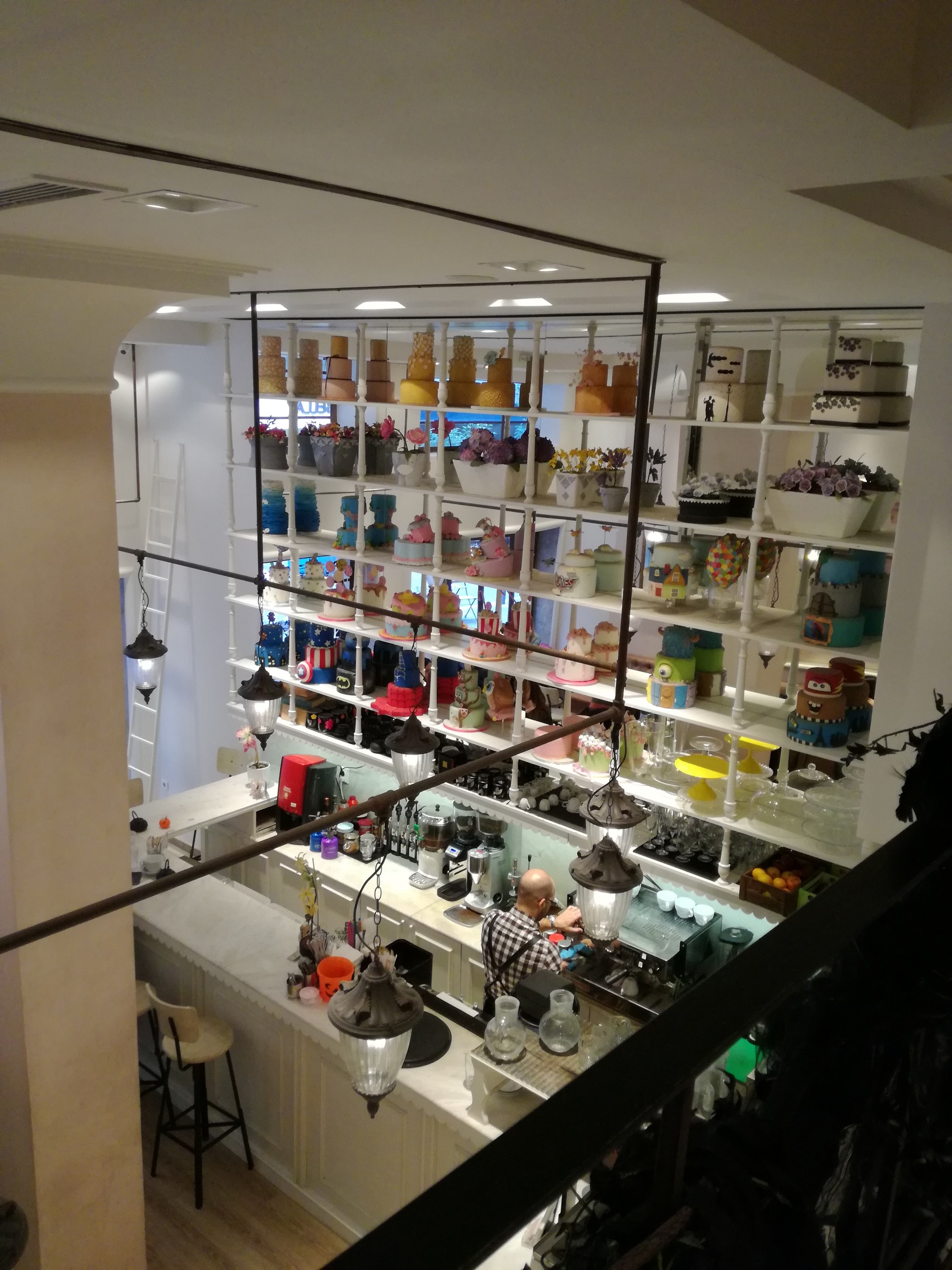 Address: 3 Lassani Str., Thessaloniki 54622
Phone number:+30 231 022 5575
More info: TripAdvisor
When you enter this place you can smell the delicious desserts they offer. Cakes, cupcakes, cookies. They're all fresh and tasty. It's a small place and always croweded so you may need to wait around 10min to find a table but it worths it.
P. S Try the red velvet cake!
Eri's donuts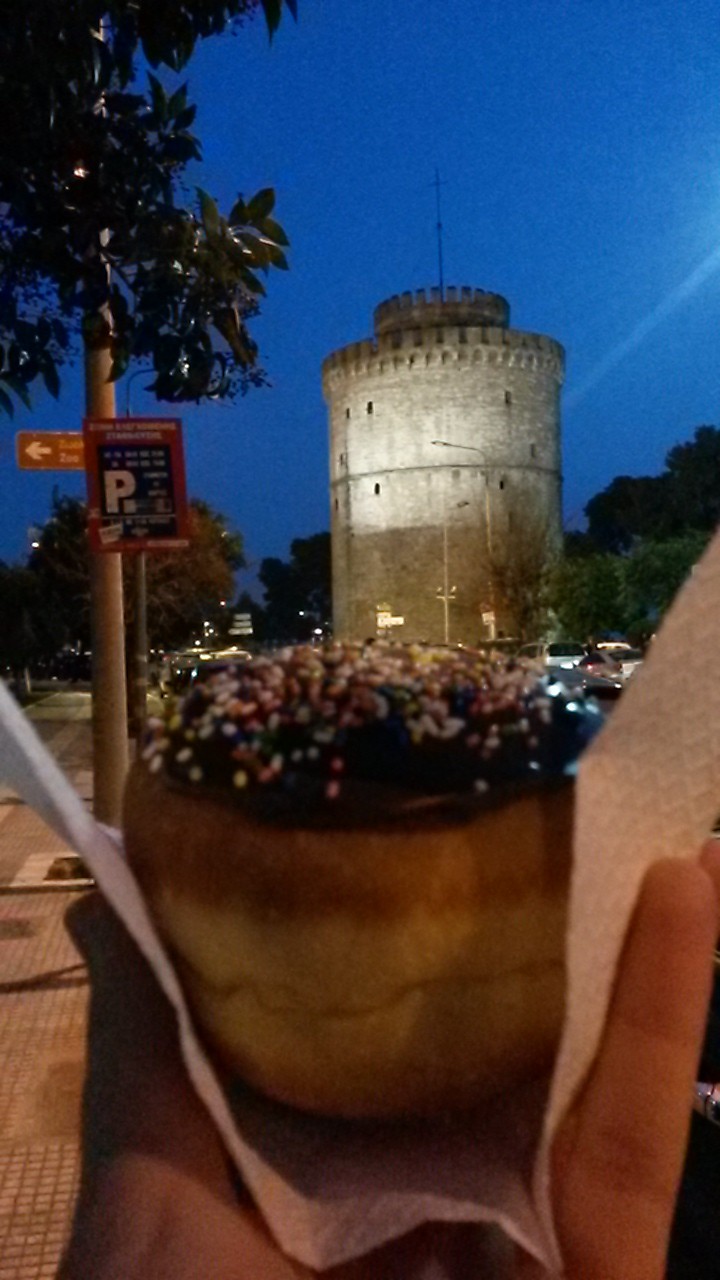 Address: 124 Tsimiski Str, Thessaloniki 54621
Phone number: +30 231 550 7270
More info: TripAdvisor
The best donuts spot in the city with cheap prices.Choose a stuffing and a coating and it's ready to eat.
Enohes Bar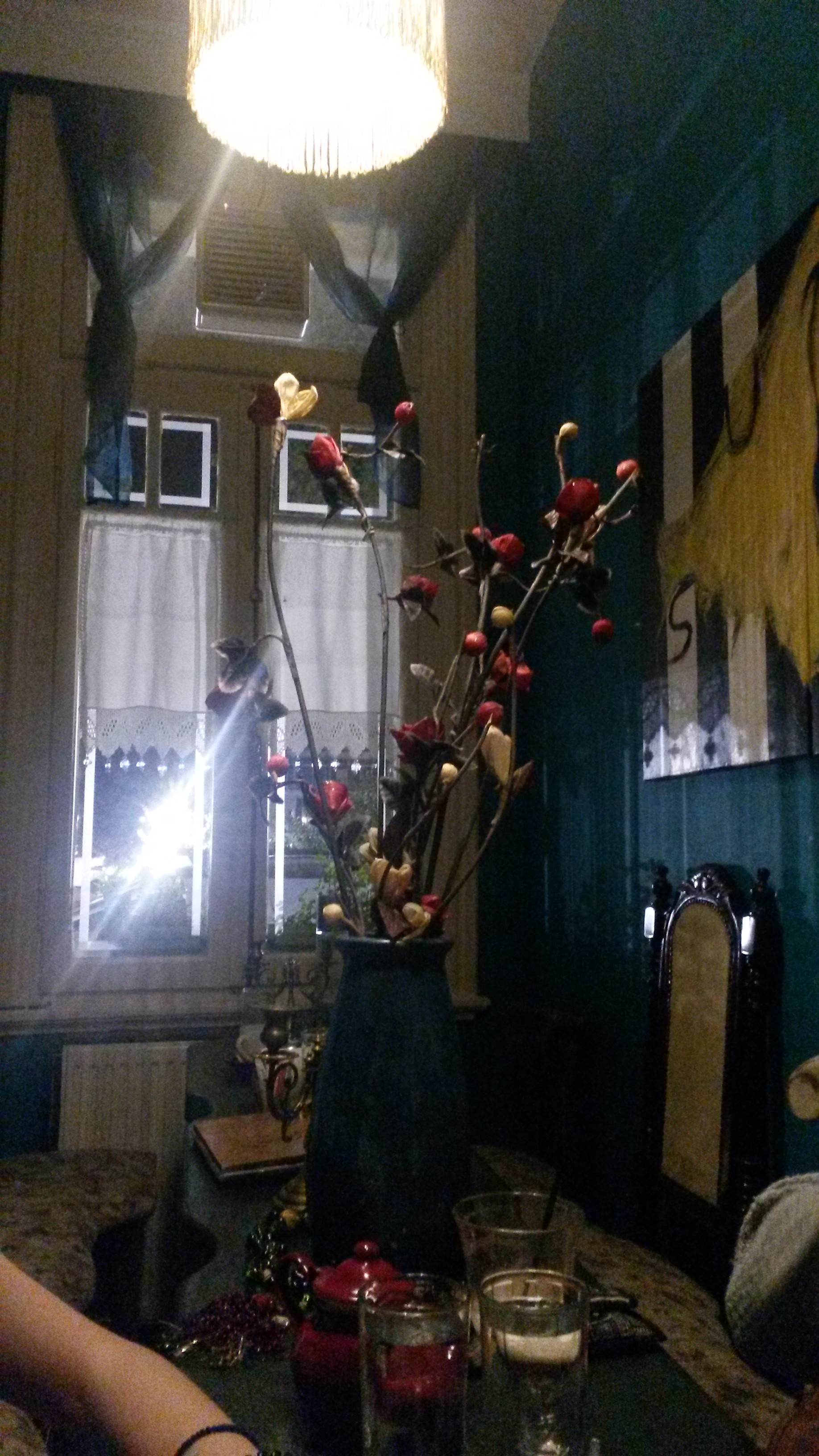 Address: 15 Navarinou square, Thessaloniki 54622
Phone number: +30 698 288 3399
More info: Foursquare
This cafe is in an old building and it looks like a home because it's divided in different rooms. The decoration also reminds the one in old times. It's a really calm place where you can enjoy your coffee or drink. They also have a pet so don't be surprised if you see a black cat walking around.
TOMS Flagship store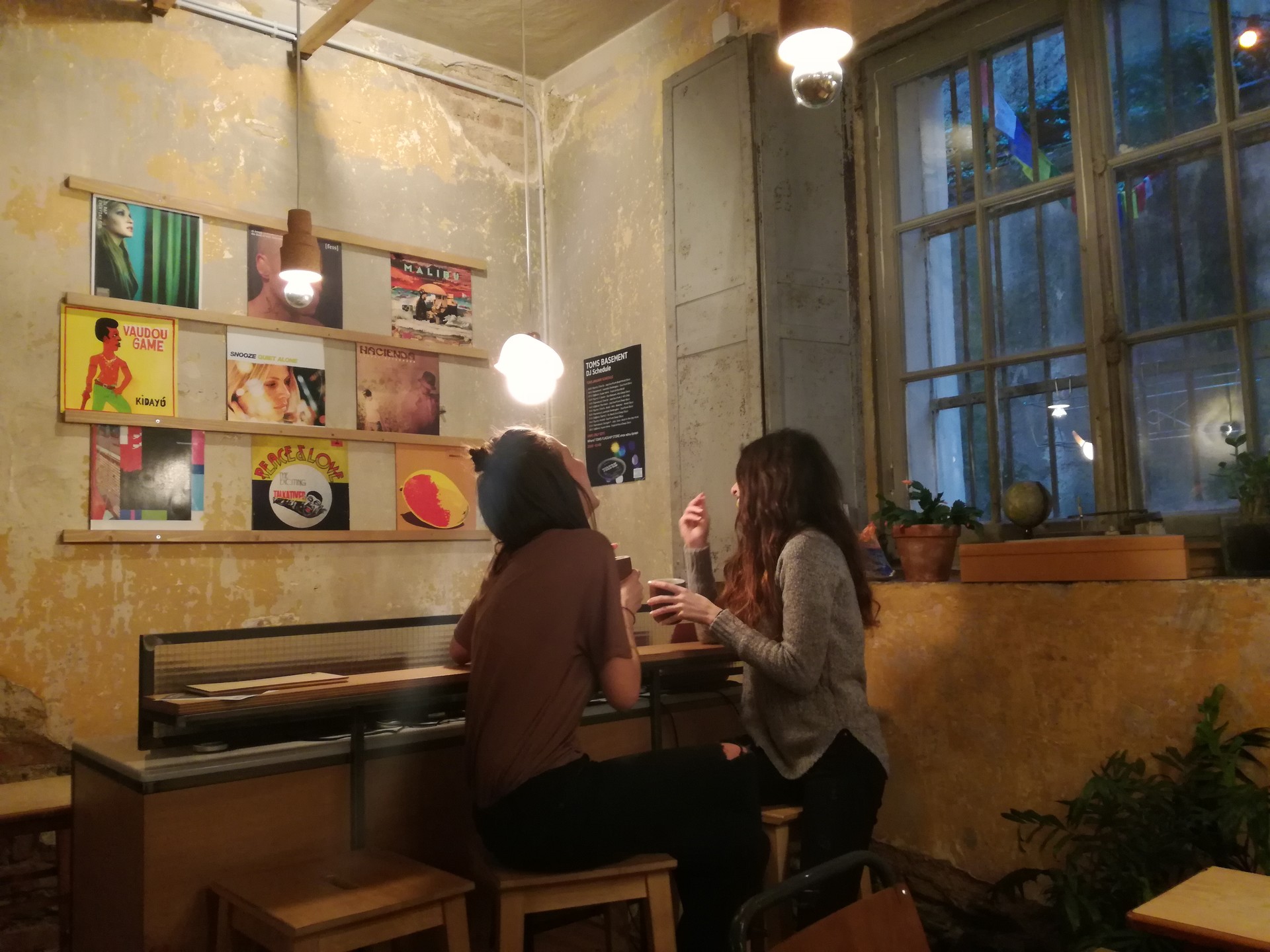 Address: 22 Tsimiski str, Thessaloniki 54624
Phone number: +30 231 023 4222
More info: TripAdvisor
TOMS is a coffee spot in the center which represents a philanthropic purpose. More specifically, if you buy one cup of coffee they give water to a person, from the developing countries, enough for 24hrs. So you can enjoy your coffee while helping people in need in an inspiring, modern coffee spot.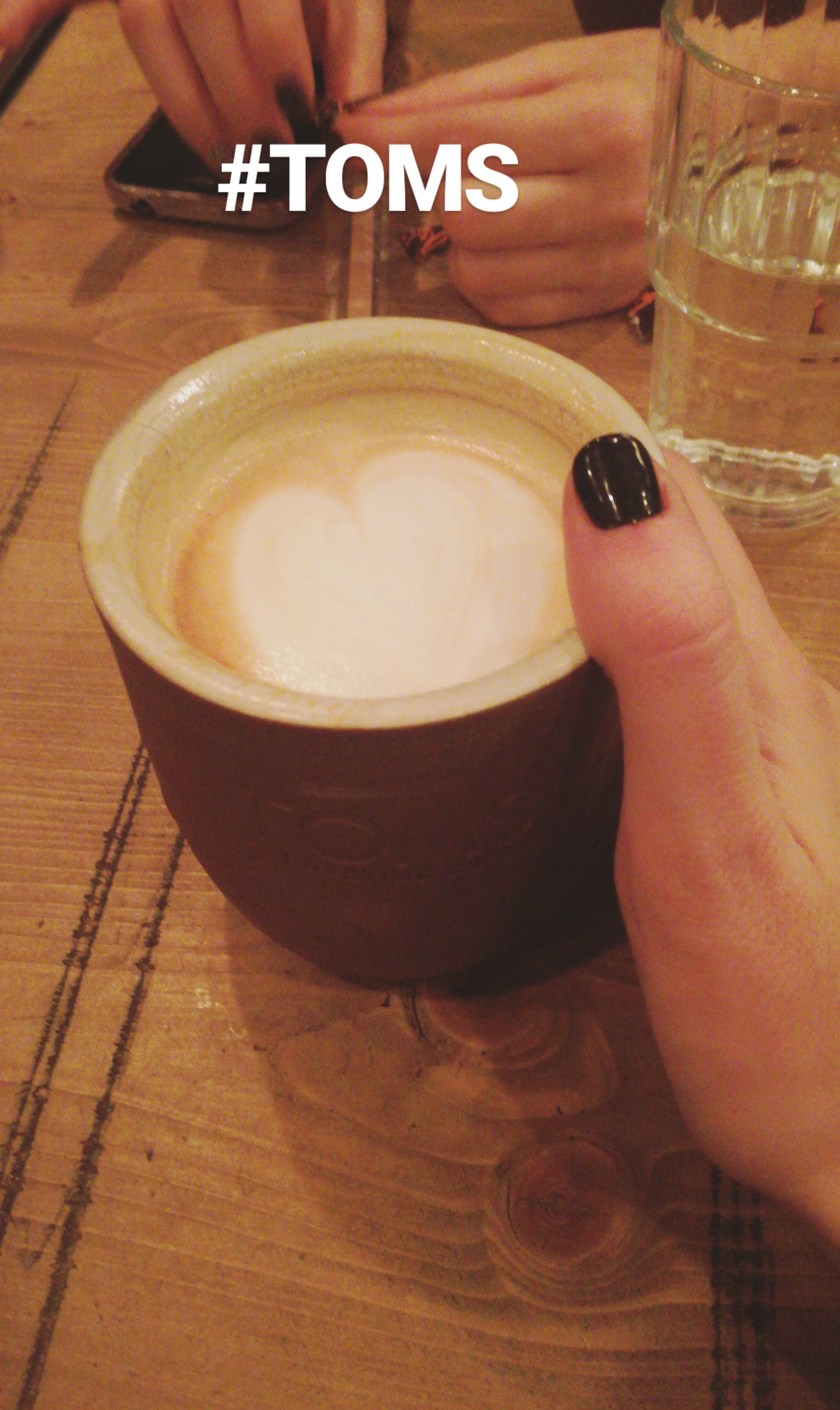 Thank you for reading this post. I hope it will be helpful for you if you decide to visit Thessaloniki. You can see more photos in the gallery.
Karerina Mane
---
Photo gallery
---
---
Content available in other languages
Want to have your own Erasmus blog?
If you are experiencing living abroad, you're an avid traveller or want to promote the city where you live... create your own blog and share your adventures!
I want to create my Erasmus blog! →