Birthday Parties In Georgia
Architecture and landscape

10 / 10 points

Entertainment

8 / 10 points

Culture and customs

10 / 10 points

Transport

10 / 10 points

Gastronomy

8 / 10 points

Prices

10 / 10 points

Party

8 / 10 points

Weather

10 / 10 points
---
Hello friends, hope you all are doing well. Today in my experience section I want to share with you all a part of the students lifestyle in Tbilisi, the capital of Georgia with respect to birthdays. As I always used to say being far away from the homeland doesn't only mean that a student is away from his home but it also means that he/she is away from his friends, siblings, community and his own people. If a person is lucky enough then he may find a group of people belonging to his own community which may in turn increase his confidence. It gives an additional support that there are people whom he or she can share his/her thoughts, opinions and also sorrows. All these what I said just now is general but when it comes to Tbilisi I guess that the students really get a feeling that they miss their homeland except during very few conditions. This is because the students get a chance of interacting constantly with people who belong to his/her community and they often gather together in order to support each others back.

My topic in this article is students activities in Tbilisi during birthdays! You know that birthdays in one's homeland can be celebrated in a number of ways. His family can arrange a party for the birthday boy or girl at their home, the parents can take their son or daughter out to make them happy, friends and neighbors would wish the birthday child and so on. But what actually does happen during a birthday when it occurs in a totally foreign land with few friends? If you think that the fun and enjoyment will not be that intense then I guess you may be wrong. Here in Tbilisi a person's birthdays is the most important thing that gives an opportunity for a massive get together.
As everyone is busy with their own work and each person has a lot to study, group get together is always a rare occasion. People of the same class can meet each other everyday and in some cases you may even meet your next class friends at times.
But due to several factors such as the differences in the time table, the work they may have makes it impossible for a person to meet all his friends in a single day in university. This ultimately leads to a gap in friendship. As you don't meet often you talk less, as you talk less often you get separated. So it is during such occasions where all the friends will gather together and spend some quality time.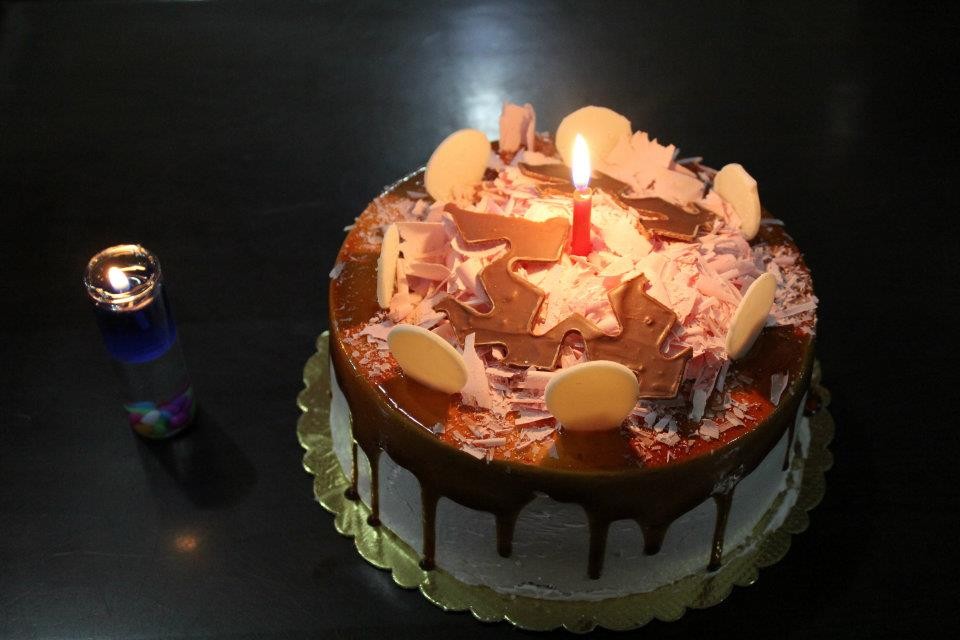 Planning a birthday party for a friend is something really interesting. There are two parts in a birthday party. The first part are the night parties that only very close friends of the birthday boy or girl celebrates. The second part is the general party where everyone who is known to the birthday boy or girl is invited to attend.
Now let us analyze the first part in detail. The night party is mostly done in a simple way or as a surprise. The friends buy a small cake, candles, soft drinks and something to crunch. Exactly when the clock strikes twelve all the very close friends of the birthday boy or girl will go near the sleeping birthday boy or girl and start singing the birthday song.
This is often followed by other friends who call the birthday boy or girl at 12 am to wish him/her a very happy birthday. My last birthday's midnight party was really a super cool one. My friends made me get ready at 11 pm and then myself and all my flat mates went together near the metro station as it got late there was no public transportation service that was available. So they hired a taxi and we all got into a single taxi. Unfortunately the cock struck twelve when we were inside the taxi. All of my friends started to sing the happy birthday song inside the taxi. There were phone calls from some of my friends all of which I attended sitting inside the taxi. In another 10 minutes the taxi stopped at a place and we all got down from the taxi.
My friends took me to small cafe in the Rustaveli avenue. The cafe was small but very beautiful. Once we got into the cafe the shopkeeper bought a small lovely cake which was very beautifully decorated and placed it on the table. I could very well understand that it was all pre-planned. The party was super cool and really a surprise for me. Though I knew something will happen at 12 pm but I didn't actually guess that I would leave my home and go to such a beautiful place. The party didn't stop with that. We started to walk down the Rustaveli avenue where we kept chatting about some funny things. There appeared a McDonald's right in front of our eyes. The McDonald's was closed but its window service was still open. We went there sat on one of the tables outside and ordered for some fries, burgers, milk shakes and soft drinks. It was 2'O clock in the morning and we were all having fun on the streets. Then my friends started making toasts for my birthday and it was the first toast I heard in my entire life for me! It was a bit touching moment for me. It got really late and we decided to get back and at such a late night you can't expect any public transport therefore we hired a taxi and reached our home in the early morning. It happened during my second year whereas my first year midnight party was even more funny.
I was studying for the next day class and the clock was about to strike 12. I used to study in an isolated place in my home and after studying I was about to leave to bed. This is when a few of my friends to be exact 10 friends opened the house door carrying cake, cool drinks, chips, and many more. I never really expected this to happen. It was followed by a funny chat with everyone and finally a hilarious session of birthday bumps. It's not just me who has these kinds of funny and weird parties but everyone in Tbilisi who have a good set of friends would have definitely enjoyed the taste of a midnight birthday fun!
Okay, now it is time to get in more detail about the second part in a birthday party, the part that deals with everyone you know. Arranging the party is not as easy as you think because first of all you must know the people whom your friend knows. Then send a personal invitation to each one of them. You must again confirm their arrivals and fix a time that will be convenient for everyone. Once all these things are done you must decide what all are the things to be done for the party.
Then start arranging for that, you must think of what to give along with the birthday cake because just a piece of birthday cake won't be nice enough to give. At the same time you can't keep on giving the same thing again and again, you must think different and economical. You must think of a dish which everyone will like. Each time we do something different such that both the birthday boy/girl and the guests are happy.
Organizing such a party is a lot more fun than the party. Generally, the things you can see on a plate in a birthday party is a piece of birthday cake, a hot snack [sometimes an Indian snack] and a sweet. To sum everything a soft drink is provided. This is really cool enough for a birthday party. My last years birthday party is a seriously amazing thing which can never forget, There were so many people in my home and my friends bought a cake in the shape of the car which I like the most. They also made the entire party just the way I like it. Even the candles lighted were the ones I like the most, the toys they gave me, all the presents I got. I can never forget them ever in my life. The most highlighting part is that a thing which was not done for any other party was done for my birthday. They invited all the Georgian friends from ESN to join the party and they were all there. I never ever imagined about such a great party for my birthday. That was a seriously amazing party!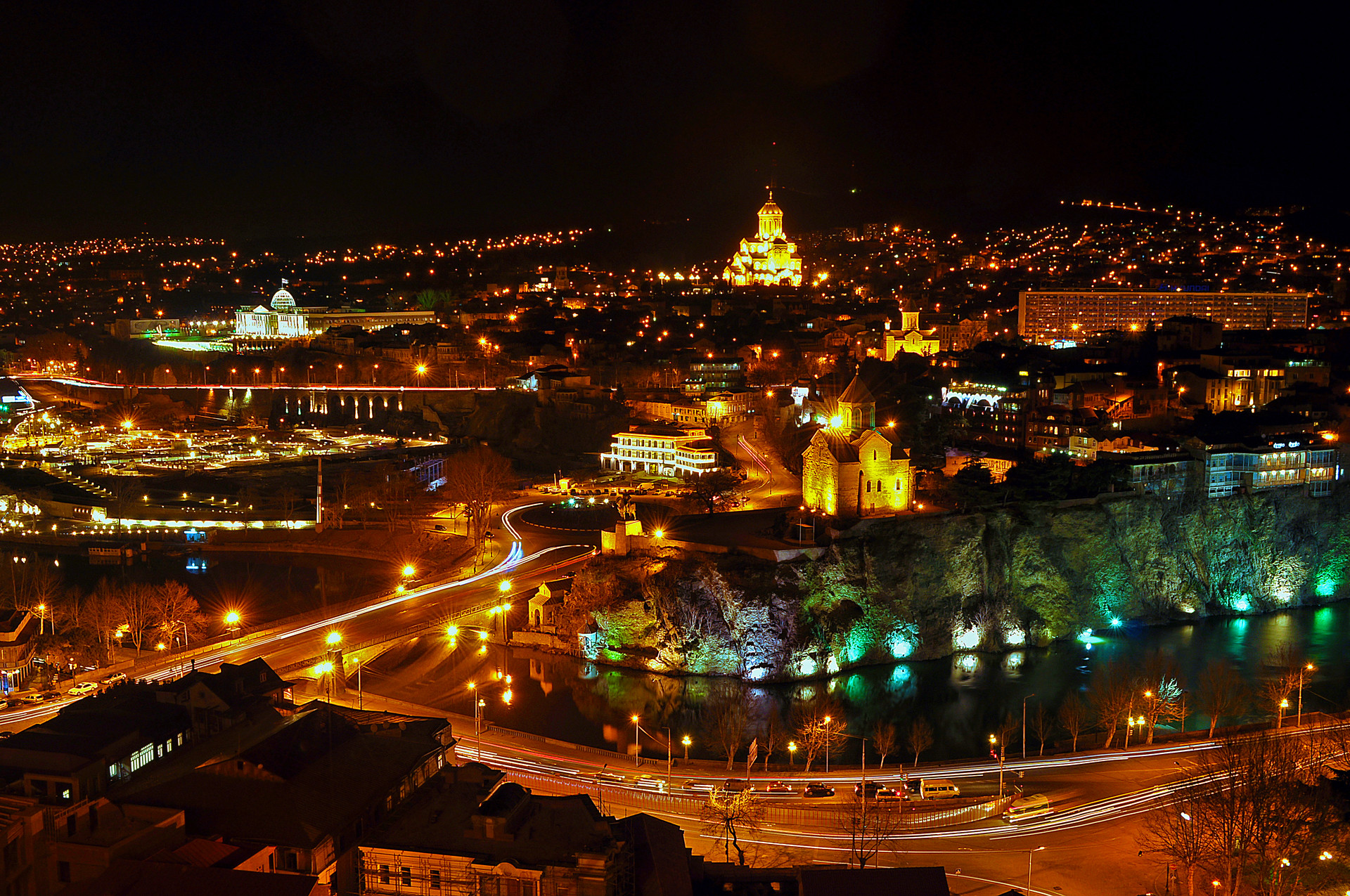 Even back at home you cannot expect a birthday party with so much fun and so many friends. Its always a fun to attend a birthday party as you can talk and chat for a long time with your friends. After the cake cutting there is a period of cake facial for the birthday boy/girl. This is so much fun to decorate the birthday boy/girls face with some real creamy cake. A lot of funny pictures are taken and towards the end the birthday baby may even get some gifts he desires. At the end of the party the birthday boy/girl irrespective of whoever it may be will feel really proud and thankful for the good friends that they have acquired far away from their homeland.
I can bet that even in your homeland you can't have so much fun for your birthday and every birthday that you will celebrate in Tbilisi will be a remarkable one in your lifetime. I'm saying this with my own experience that I gained during my own birthdays and at the same time organizing some fun stuffs for my friends birthdays. If celebrating a party is fun then arranging for a party is even more fun. Both of which can give you an immense pleasure!
You will love your life in Tbilisi with your friends and you can't get this experience anywhere else. Thank you for bearing with me and reading it patiently. Till write my next article keep smiling and cheers :) :) Please feel free to mention any comments or suggestions below!
---
Photo gallery
---
---
Content available in other languages
Share your Erasmus Experience in Tbilisi!
If you know Tbilisi as native, traveler or as exchange student... share your opinion on Tbilisi! Rate different characteristics and share your experience.
Add experience →