Leghvtakhevi waterfall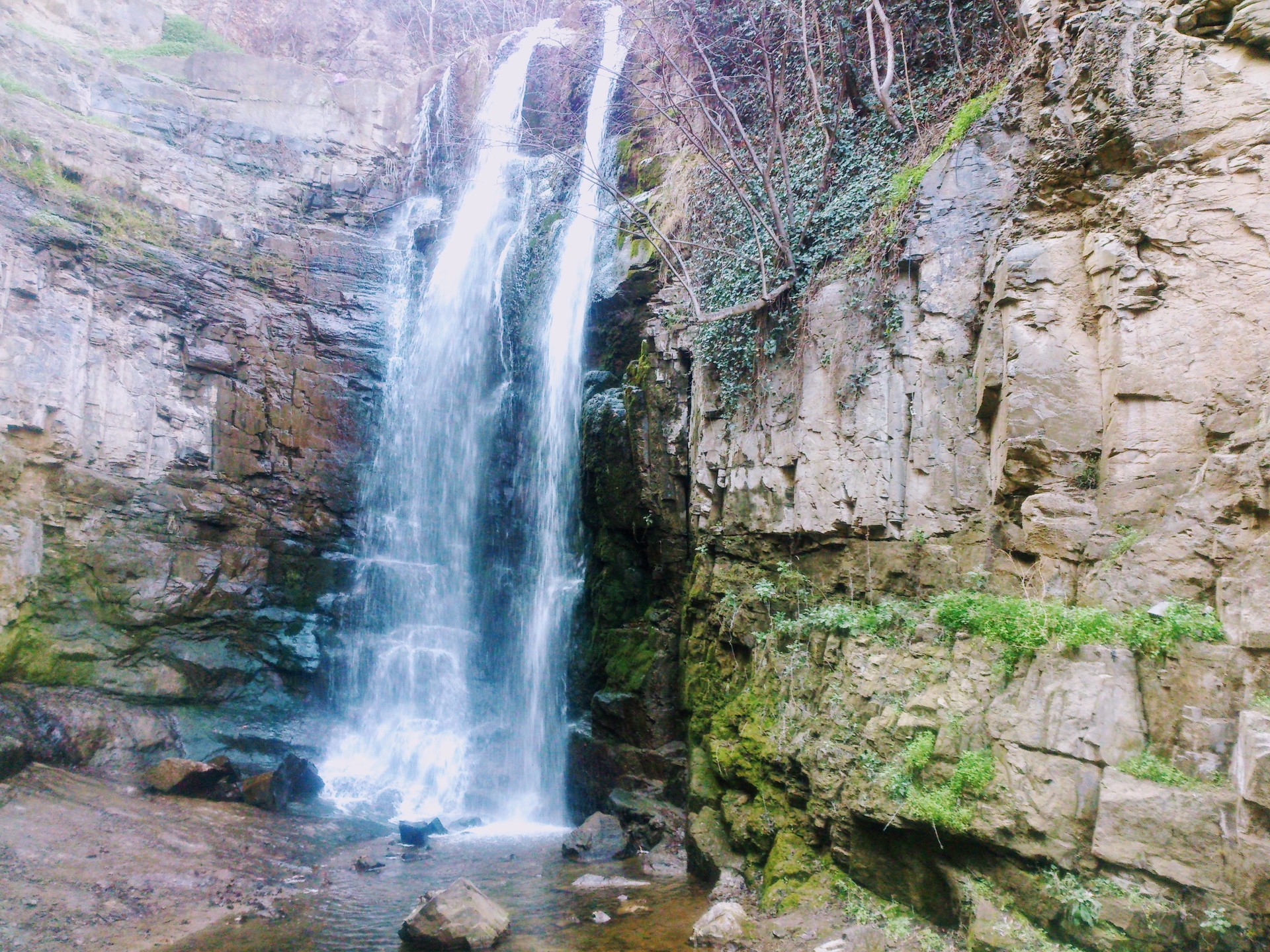 The introduction
Hello everyone, I hope, that you are all doing just fine!
In this article I want to tell you about this place in Georgia, Tbilisi, where many tourists go and, to be honest, many local citizens doesn't really know anything about this place. I guess, that's because it's just recently been renovated some years ago and until that, there was nothing there, not to mention the tourists attractions. Everyone knew , thqt there was just this not very good smelling water flowing into this gorge and no one really wanted to go there, of course.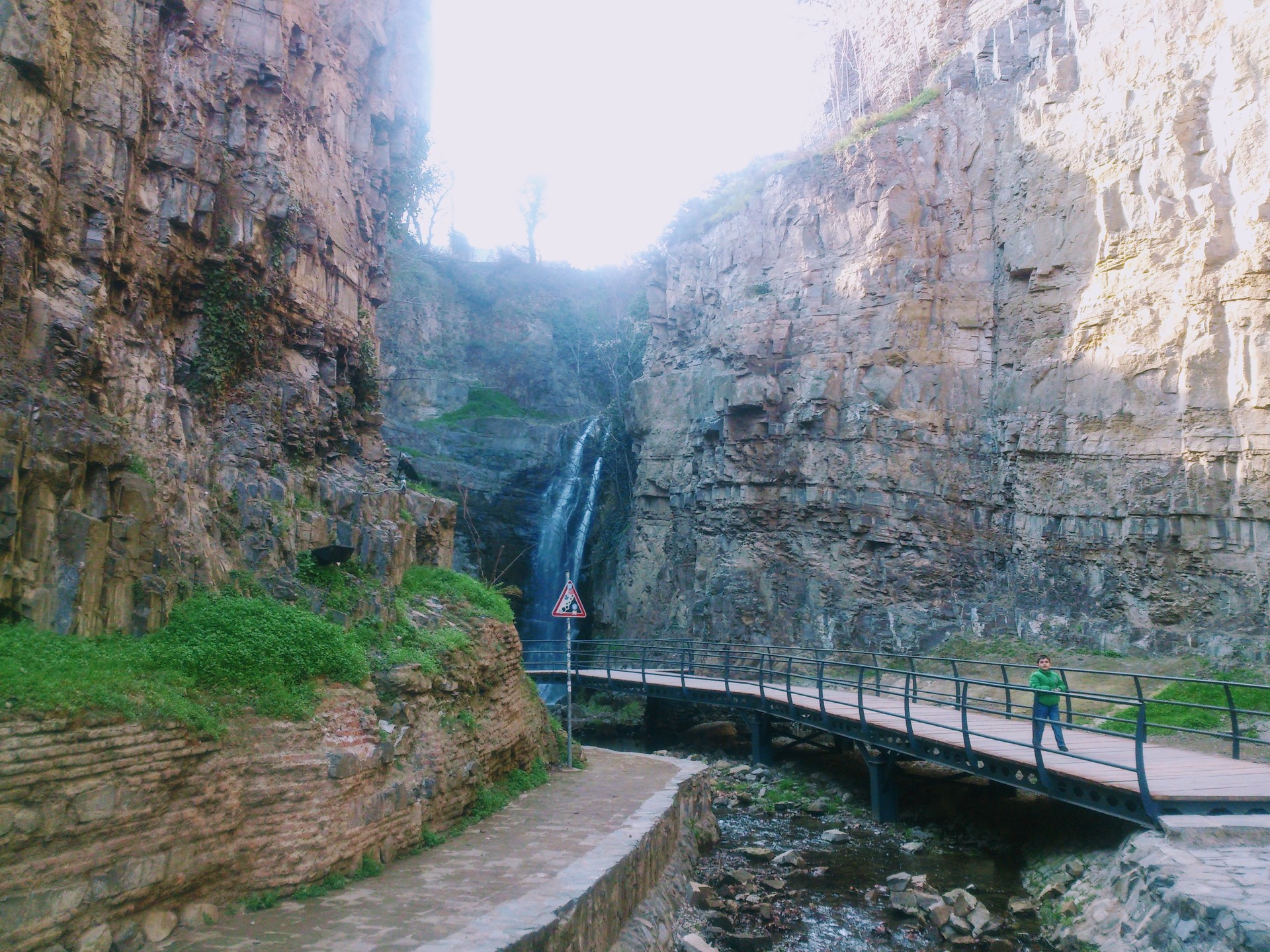 This place they call it Leghvtakhevi and it's located in the tourist zone in Tbilisi, where there's Abanotubani, which means the "place of Baths" and there are lots of sulfur baths around there and they are pretty old and that's why many people visit it to see the natural baths there. It's ssaid, that if you haven't been  inti the baths even fir once, then you are not the real "Tbiliseli" , which means "Tbilisian" or "Tbilisi citizen" in English.  Well, I don't think, that there  are many people, who have gone to the baths  in Tbilisi, however, there are some, who really like going there and they have like traditions of going to the baths.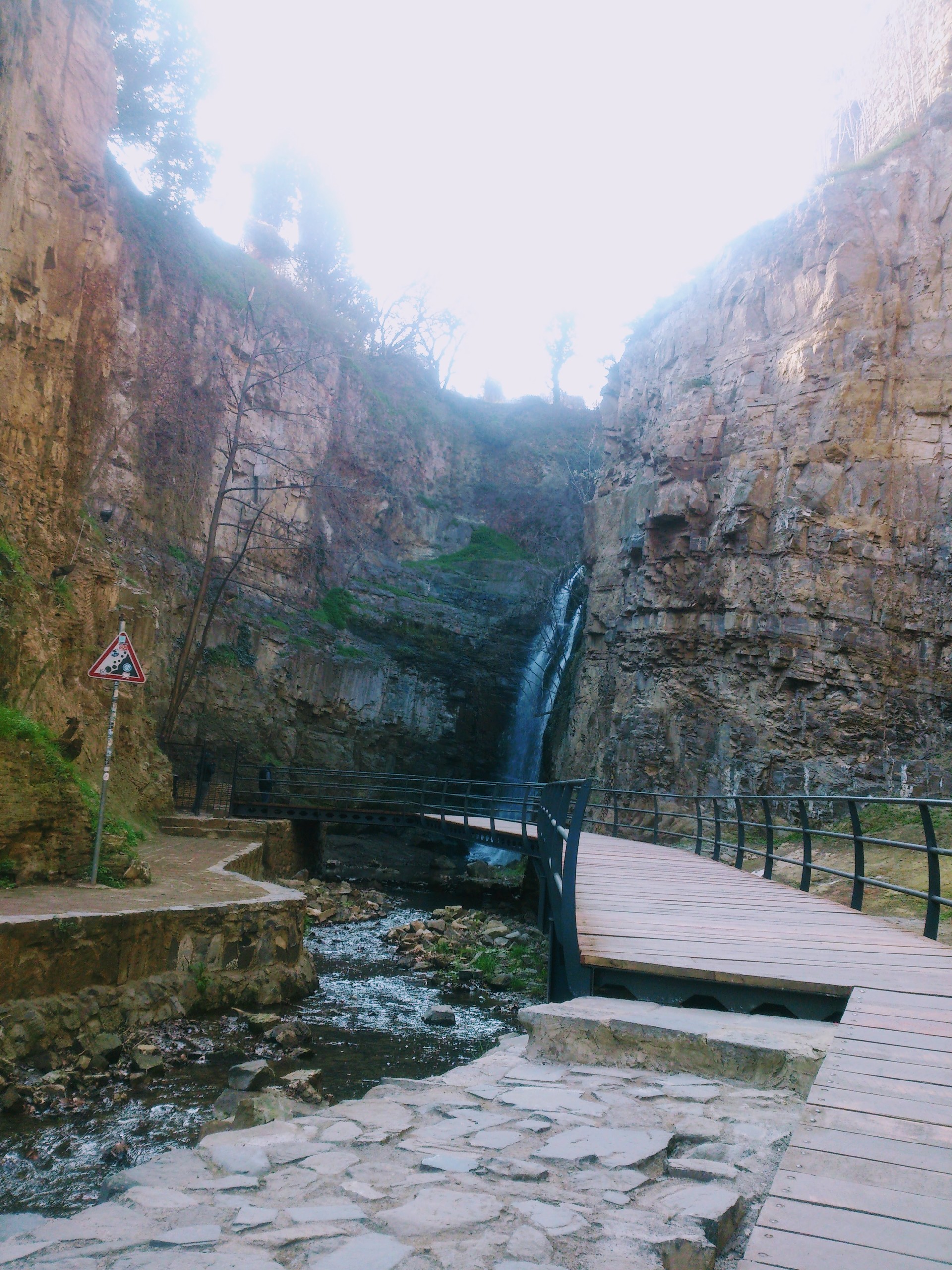 About Leghvtakhevi
So , there's a river called Tsavkisistskali, which means "water of Tsavkisi" in English and Tsavkisi is a place in Tbilisi. There's this gorge of the river Tsavkisistskali and it's refereed to as "Leghvtakhevi" , which means "gorge of figs" in English, I guess. part of this thing is located in the National Botanical Garden in Tbilisi and part of it is located in the Abanotubani district in Tbilisi old town.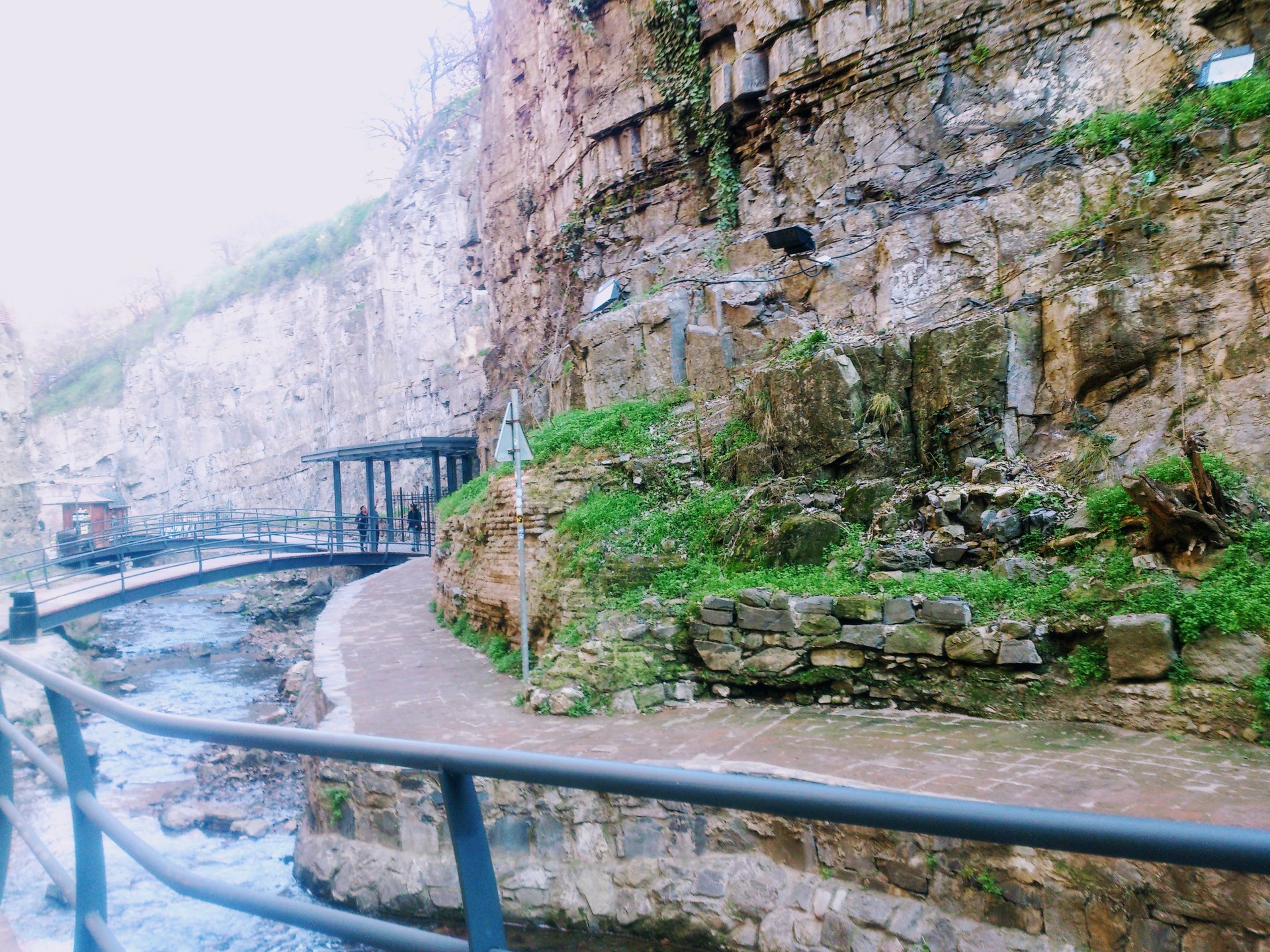 There was almost nothing there in Leghvtakhevi until 2012,when the construction of bridges began and there were several bridges constructed on the river and trees were planted and some cafes were found there and the place became pretty interesting and very beautiful comparing to the environment, that was there until that.
Only the historians remembered Leghvtakhevi until the 2011, when the constructions idea came.
Leghvtakhevi or Dabakhana or Dabaghkhana was one of the Tbilisi old historical-geographical regions. It was located in the southern part of the  Tbilisi old town and nowadays it's the Krtsanisi district there. It included some territories of Tbilisi Botanical Garden.
The name of Leghvtakhevi comes from the fig trees, which were plenty in that area. We read about it first in the historical sources of 1429 year.The Leghvtakhevi separated Tbilisi Old Town Kala from the Tbilisi itself, which was the Abanotubani nowadays. There have been several names for Leghvtakhevi such as: Tsavkisiskhevi, Salalakiskhevi or Dabakhana ( which was called because there were leather-ccraftsmen in Leghvtakhevi, who worked on leather in that sulfur waters and they were called "Dabaghs" and that's why they called the place "Dabakhana").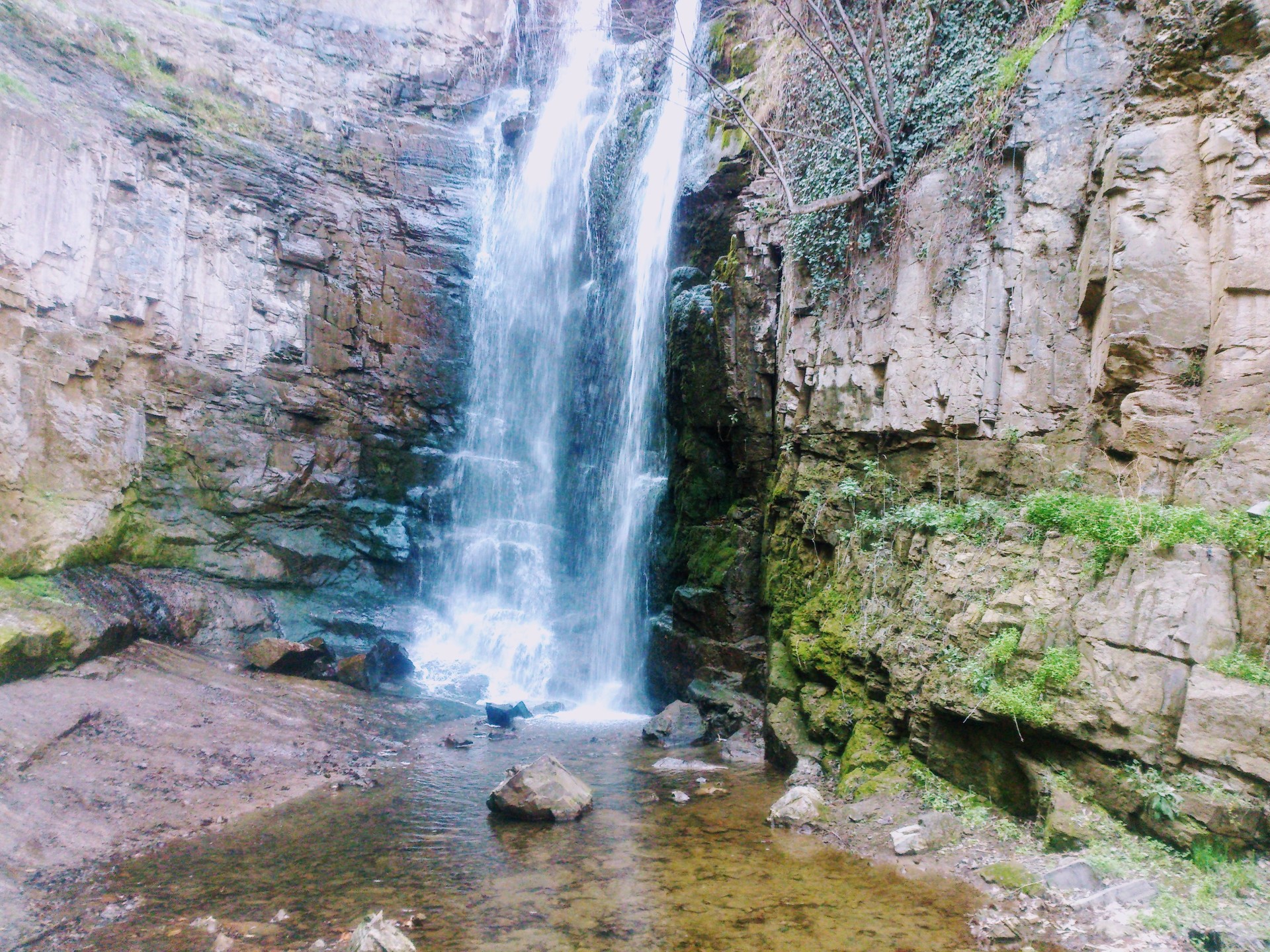 In the 19th century there was the Tbilisi botanical garden built in Leghvtakhevi.
Leghvtakhevi starts from that place, where some years ago there was the symbol of Tbilisi, the sculpture of the peasant and the whole place was for parking the cars. Now, the old architectural buildings, which were underneath that parking space, were uncovered and they were reconstructed and added some bridges and sidewalks and stairs and the Tbilisi old town was renovated that way, I must say.
The river Tsavkisistskali was flowing through a cement collector and it was freed, too, and now it has its natural way of flowing there and it's really beautiful to see the river in that area flowing freely.
There's a special temperature level there in Leghvtakhevi with its unique landscape and it's both great to visit it during the summer or winter. And there are many old buildings along the gorge, so that you can just enjoy the view and take the photos of everything around there.
The river Tsavkisistskali connects with sulfur waters in several sites. The smell of sulfur is just almost everywhere, however, the smell is not disturbing at all, if you ask me. There's this white colour of sulfur around the places, too, and the water there is pretty much warm because of the sulfur waters coming from the beneath.
When you walk past the baths and you walk towards the Leghvtakhevi, you will walk through several bridges on the river and then you will see the waterfall just at the end of the road. It's the Tsavkisistskali river waterfall falling down from the Tbilisi Botanical Garden and it's a very nice thing to see. The place is just very beautiful and you will be surprised to see a waterfall there just beside the old buildings and stuff. When you look up, you will see the buildings looking down on you from up above and it's like they are the skyscrapers there with their old balconies and architecture. There's also a kind of large balcony from the Botanical garden entrance, where the people can look at the waterfall or the river down in Leghvtakhevi.
Well, when I first visited this Leghvtakhevi place, I couldn't think, that something like that would be able to exist there, because there's a whole lot of nature there, which is unimaginable in that busy city as Tbilisi, however, it took me by surprise and I saw it with my own eyes, so that I could believe that now.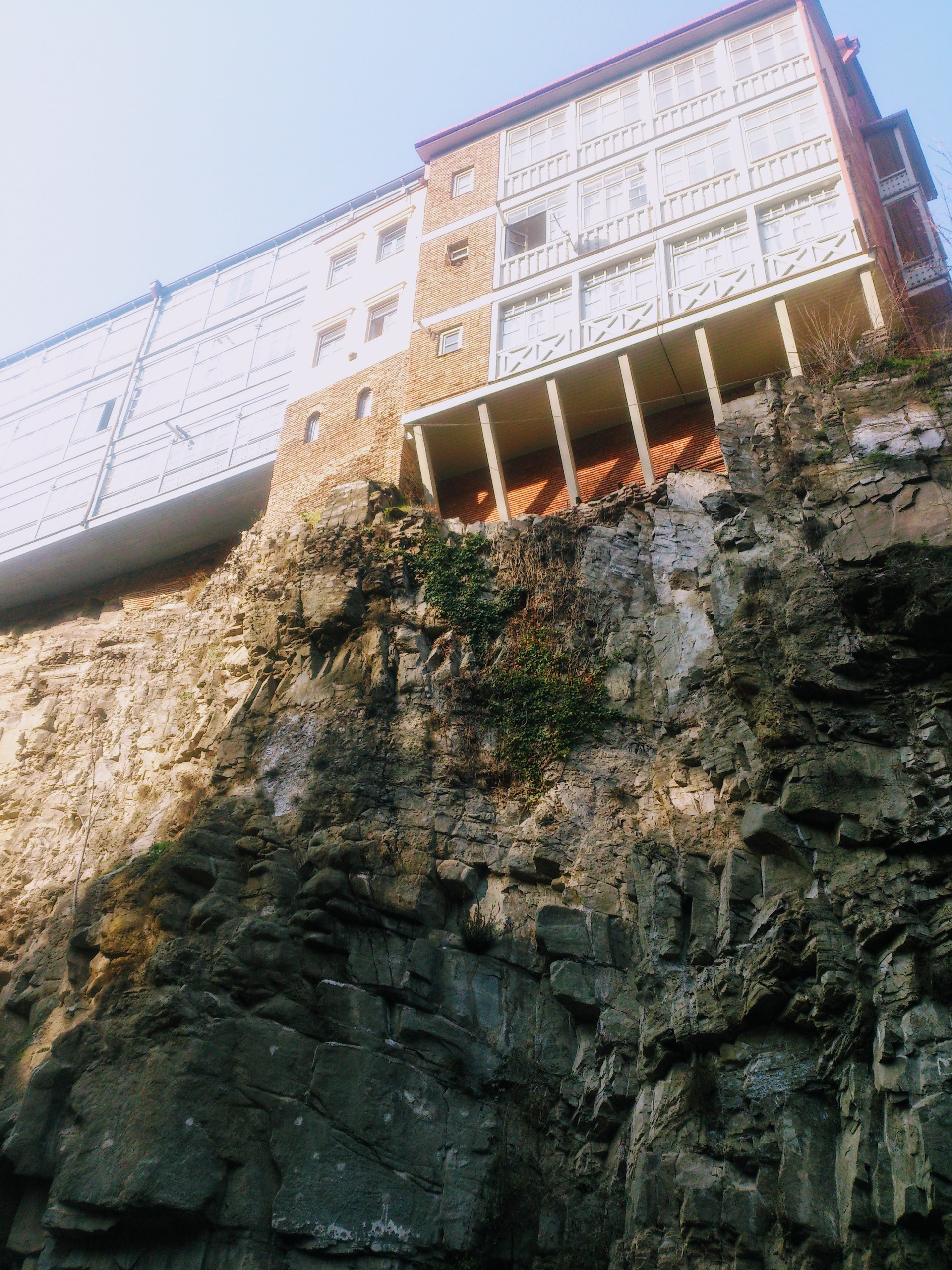 ---
Photo gallery
---
---
Content available in other languages
Want to have your own Erasmus blog?
If you are experiencing living abroad, you're an avid traveller or want to promote the city where you live... create your own blog and share your adventures!
I want to create my Erasmus blog! →