Erasmus experience in Santander, Spain
Architecture and landscape

8 / 10 points

Entertainment

8 / 10 points

Culture and customs

6 / 10 points

Transport

10 / 10 points

Gastronomy

10 / 10 points

Prices

8 / 10 points

Party

10 / 10 points

Weather

6 / 10 points
---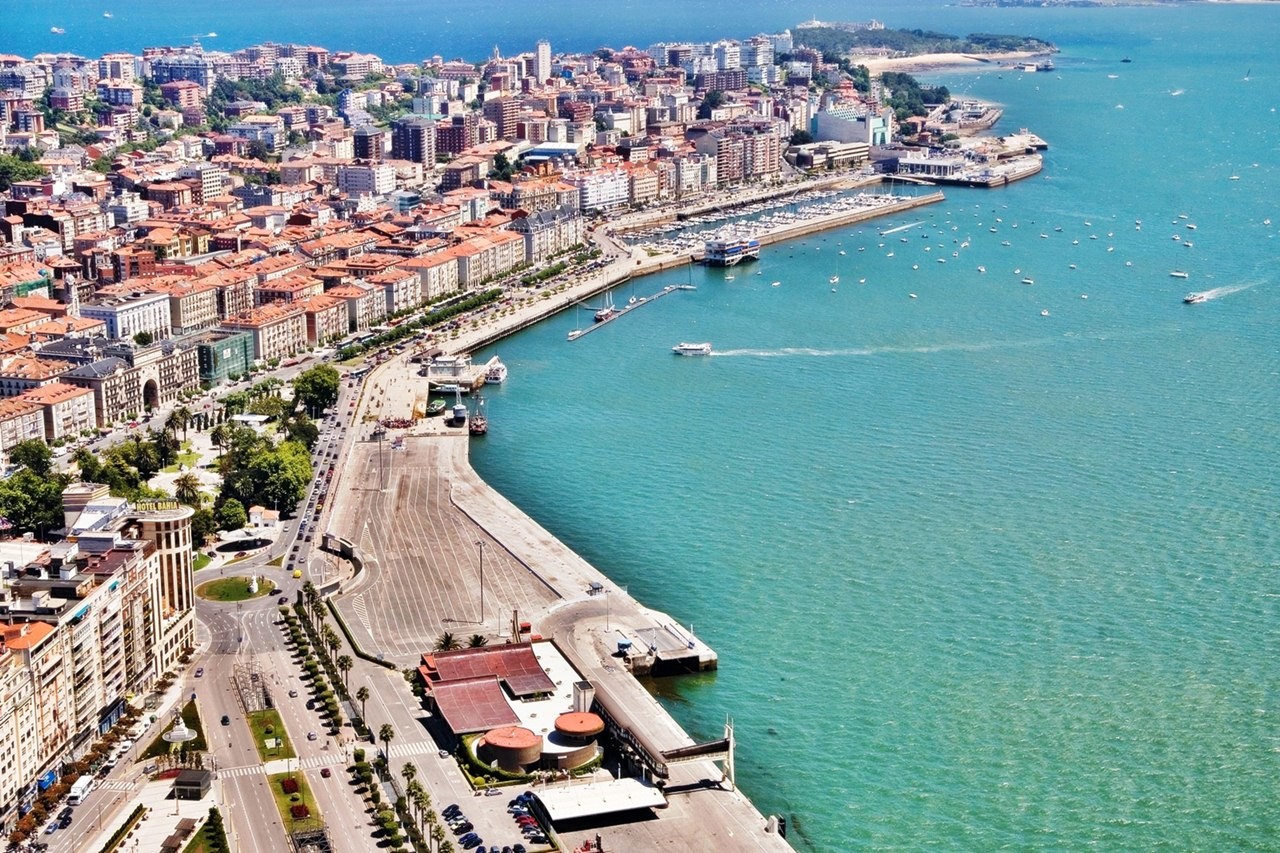 Why did you choose to go to Santander, Spain?
I simply wanted to learn the language and culture of Spain. I chose Santander because it was the only university in the northern region of Spain that I could go to, and I had never been to the north of Spain before. I had heard that the northern Spain is very different from the south, and so I wanted to discover and learn the differences. The north is gorgeous with its spectacular scenery and had that "home" feeling wherever you visited. Santander is also where the Santander bank headquarters is.
How long is the scholarship? How much money do you receive to help you with living costs?
My Erasmus experience was for my 2nd semester, and it all began on the 9th February until 24th June. The time goes in so fast, so I learnt that I had to really make the most of every minute I had.
The council gave us an Erasmus grant in March of €1000 which was able to cover my rent for the 6 months and my food allowance for the 6 months.
What is the student lifestyle like in Santander?
Fun, exciting, easy going. University life is very different than in the UK, you would wake up, have some breakfast, go to university for a few hours, and then you would find yourself on the beach by 2 pm playing beach volleyball or surfing organized by the AEGEE in the university. Nighttime would be filled with "fiestas" organized by the AEGEE again from quizzes, bar crawls, tapas crawls, and beer pong, fancy dress! The nightlife would go on till 5/6 am and you were lucky to get up for your 8 am class the next day (if you had one).
Would you recommend the city and the University of Santander to other students?
Santander is the capital of the Cantabria region, so it is full of history and a large popular town. The architecture and landscapes of the town were picturesque and the boulevard takes you all around the city along the water taking you to the cathedral, going past the bank headquarters, to the beaches, the Magdalena island. It is a small town, but it has everything and all within walking distance.
What is the food like?
Yummy! Spain is well known for its tapas, and Santander has plenty of tapas bars at excellent student accommodating prices! Get yourself to "Casa Lita" for the best tapas for only 2 euros. They have a market just beside the town hall where fresh fruit and vegetables are on stand outside, and then you go inside to the indoor market with rows after rows of meat, fish, and breads all for good quality and cheap prices too. There are supermarkets everywhere, and have everything you need. My favorite dishes that I will continue to have are patatas bravas, prawns in a garlic sauce, and paella.
You will not be starved, and may even find you have put on a bit of weight with the amount of yummy food there is to offer.
How did you find your accommodation?
I applied for accommodation via the university, they set me up with 3 other people to live with in a flat. If I am being honest, this is my only regret about going to Santander. I think I would rather I waited and just stayed in a hostel until I met people and then perhaps looked for a flat with those I had met. Or I would have looked for a flat myself and shared with Spanish people, that way I could have improved my Spanish.
What are the accommodation prices like? What are prices like for other things in general?
It varies, depending on where your flat is. My flat was 183 euros a month yet was in an excellent location, a 10 minute walk from the university and a 5 minutes walk into the town. Electricity was about 20 euros for 2 months, gas 10 euros a month and internet 10 euros a month. So everything is fairly cheap. A bit of money saving advice, it is warm in the summer periods, so you don't need the heating on.
Is the language easy to get to grips with? Are there language courses available at the University?
I had some Spanish experience before I went, but I wasn't at the level I wanted to be at so I enrolled on the Spanish Intensive Course which was available at the university for a good rate. 2 of my classes were also in Spanish, so this also helped. It is hard, but so rewarding when you finish your experience and you can hold a conversation with someone in Spanish. In Santander, not many people can speak English, so you are pushed to speak Spanish at all times which also helps.
What's the easiest or most economical way to travel to Santander from your city?
From the UK, there are flights from London Stansted to Santander at cheap rates if you book in advance. And then there is the bus from the airport for 2euros that takes you into the bus station in Santander.
Where would you recommend to go on a night out in Santander?
Ocho! This is where all the Erasmus students went for a night out. Of course, there is plenty of other great bars, clubs to go to. For me, a night out would start with everyone at someones flat for dinner at about 9 pm, and then we would go to Plaza de Canadio (a must go to before a night out) where there are bars (you get a lollipop for every drink you buy) to enjoy a caña (small beer) or sangria, or wine for about 2 euros. Or you could bring your own drinks into the square and sit on the steps and benches and socialize with all the other students preparing for a night out.
I cannot stress how much of a must Canadio is for pre drinking for a night out.. Everyone goes to Canadio at about 1 am (late I know, but you get used to it) and the place is heaving with people, and it is so much fun! You will not be disappointed. Near Canadio, we then go to one of the many bars, clubs nearby. There is the Australian bar "El Dorados" where you will find great shots and if your lucky, you will get one or two for free!
Clubs such as Malaspina, Ocho, Fortunny, El Divino are all great to go to and finish at about 4 am. However if you are up for a crazy night out till 7 am, get yourself to Kudeta, where there are great cocktails and music with live music on the stage on a Wednesday night, but Thursday night is the student night where there is free entry and you'll have exotic dancers on the stage. Nightclubs all have free entry which is great so you can spend that little bit more on drinks.
And for eating? Can you recommend some good restaurants in Santander?
Casa Lita, Casa Ajero, Restaurant Canadio, Mar Mondo (at playa de Sardinero), Peggy Sues (an American dinner). Restaurants are a little more expensive to eat in, but tapas bars will all be cheap and great to fill your stomach with its delicious wee dishes.
What good cultural sites are there to visit?
In Santander itself there are not many cultural sights; there is the cathedral, palacio de Magdalena, and a few museums. Other than that, it is just a small town with lots of people. However, there are many towns and cities nearby that are great for trips - Bilbao, San Sebastian, Laredo, Liencres, Potes, Picos de Europa, Barcelona (only a cheap one hour flight away). The university organizes weekend trips to places such as Salamanca, Leon, Oviedo which is a great way to see other cultured towns.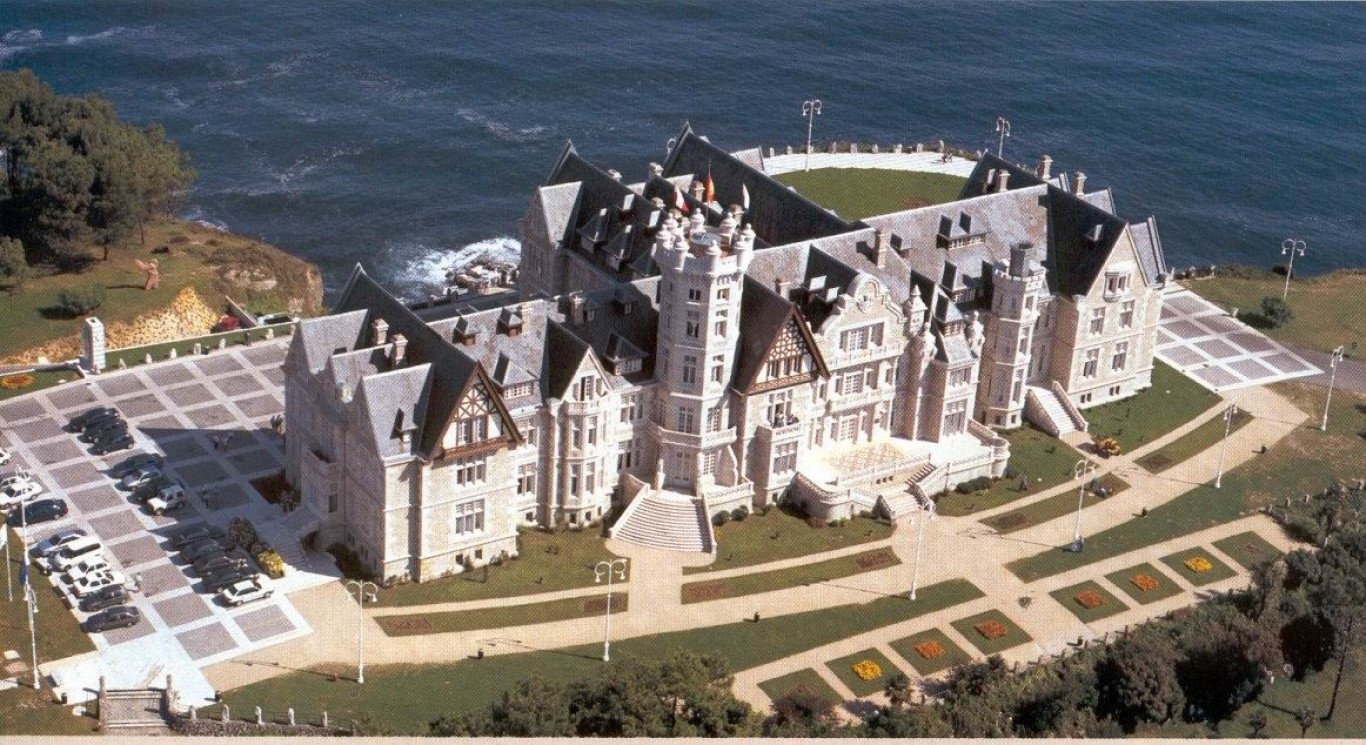 Is there any other advice that you could give to students going to Santander in the future?
Make the most of every minute of it. I have been home for 4 days now having been travelling around Spain after I finished my exams in June, and I miss it all so much all ready, so really make sure you do everything and anything you want to do. Try not to stick within one group of people, there are people there from all over the world, so it is great to be able to mix with all sorts of people which makes the experience more worthwhile. If you ever have any problems, just ask. The university have experience with many Erasmus students, usually all with the same problem so are happy to help at any time.
You might be homesick when you first arrive, it is understandable, but the best way to overcome this is to just get out and about and join in with all the activities there is to offer and enjoy meeting all the new people.
You will honestly have the time of your life during your Erasmus experience, no matter where you are!
---
Photo gallery
---
---
Content available in other languages
Share your Erasmus Experience in Santander!
If you know Santander as native, traveler or as exchange student... share your opinion on Santander! Rate different characteristics and share your experience.
Add experience →