Going to Prague from Budapest
Prague trip:
Well as it turns out we're Prague bound, I am on the way right now and man the journey is long; so I decided to start the Prague diaries a little earlier this time as opposed to all my other trips where I wait till I come back from the trip and then start writing about it. So far everything has been going quite smoothly, except the whole me getting stressed out cause we could be late and our bus having a 20-minute delay. Anyways let's even see how you can go to Prague from Budapest. The easiest way, of course, is by plane but the flights are crazy expensive, I mean it's so so not worth it, I checked and the flights and they were about 160 euros per person, I mean it's more expensive now because it's Easter break but it is still expensive at other times; and so the only other economical and available way is by bus. Honestly, I'm not such a big fan of bus trips and generally car trips so I was slightly hesitant at first but my mom really wanted to visit Prague so I decided to comply and make it work. I checked a lot of bus companies but FlixBus turned out to have the easiest routes and the best prices, I downloaded the application and did all the booking from there, I even had these coupons from my uni which gave us like a 3 euros discount. I booked our tickets and got the ticket pdf on the application itself, which we used to check in on the bus today.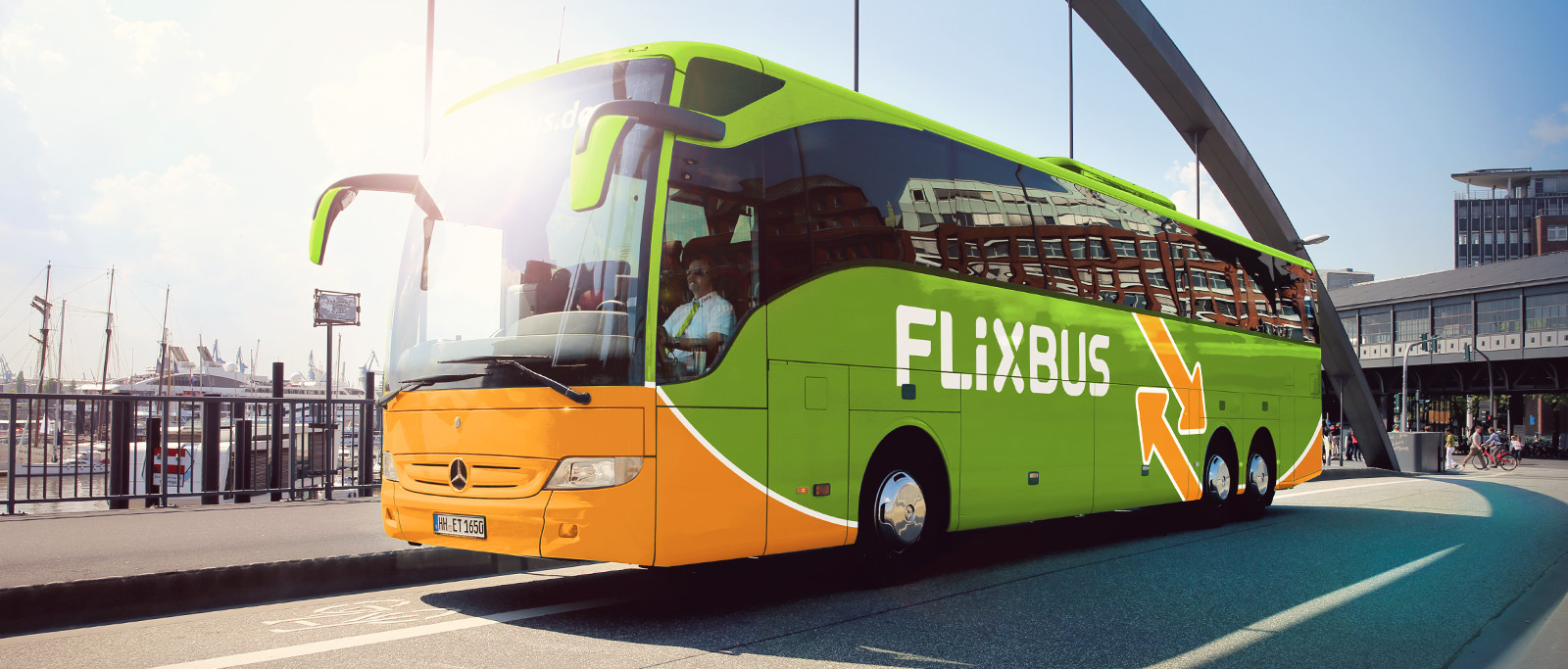 (Photo taken from: FlixBus. )
Anyhow our bus left Budapest at around 7:15 and we are expected to reach Prague at around 14:05 today. The total journey time is 7 hours and something. Now that we've covered that let's see where you are supposed to get on the bus! The bus station for us was nepliget palyuvdar or nepliget bus station, which you can easily access using the metro line M3, it's pretty much 3 stations away from corvin negyed but the problem for us today was that the metro line M3 wasn't functioning and so it significantly added to our travel time, and since I had planned it accordingly I felt that we were going to be late and so we decided to take cab and the cab asked for 10 euros or basically 3000 forints which we agreed on since we didn't have much choice. It was either miss your bus or pay this money. We reached nepliget in about 10 minutes and ran to the station, the bus was having some delays so we had plenty of time and well the rest is history and the future is a mystery so wait for the rest of this series, it's gonna be a good one; )
Update:
I am now coming back from Prague and well I decided to finish this piece, we reached Prague right on time that day and all I can say is that it was magical. I know I usually have a lot of positive things to say about different places but I don't know how to describe Prague. It was certainly one of a kind and even though there are so many similarities between Prague and Budapest they are both unique and incomparable to one another. We arrived at the Prague central railway station, but coming back we came from Prague Florenc bus station. I honestly suggest that you guys go from the central station because the buses from Florenc usually stop there as well and it's just a waste of time to wanna go to both bus stations.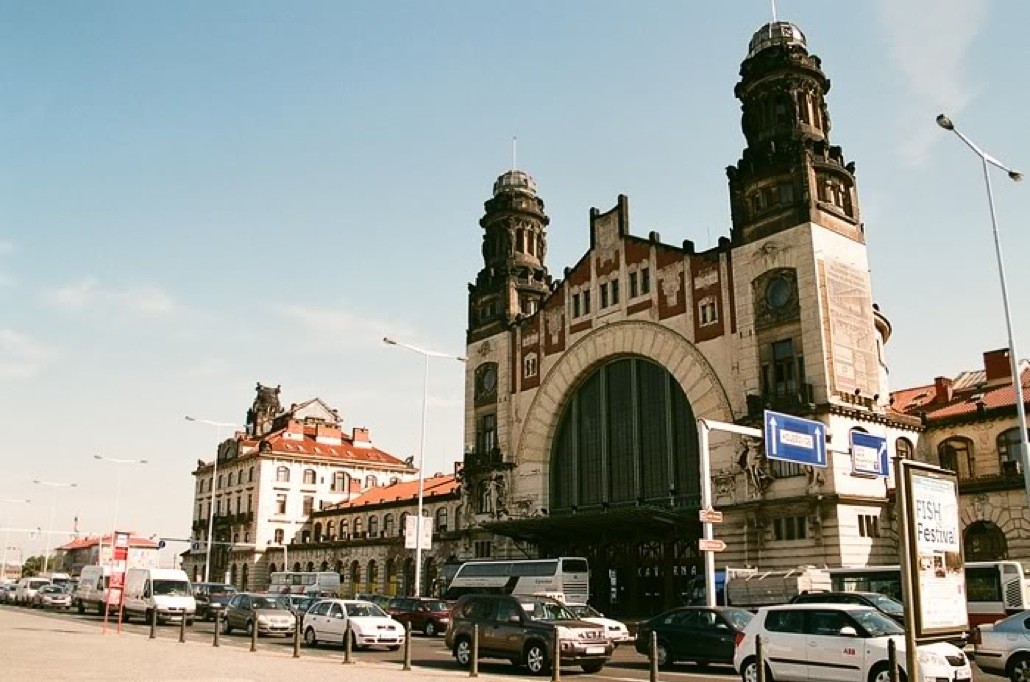 (Prague main central station)
(Photo taken from:Prague )
Anyhow, we got off the bus there and went to find a money exchanger, given we didn't carry any Czech Money we had to exchange some. The exchange rates in the bus station are like crazy low, you can't believe how much commission they take. They took about 200 CZ which is like 10 euros commission from us and we only changed 50 dollars. So yea if you can get some Czech koruna before coming.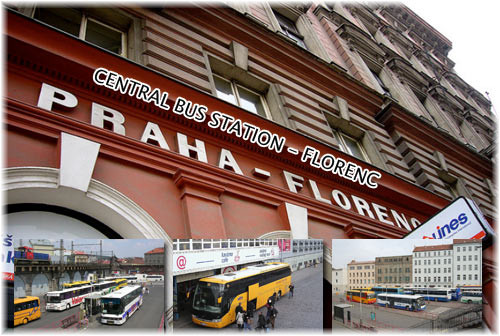 (Prague Florenc bus station)
(Photo taken from: Prague )
Public transport passes:
Next, we had to purchase some public transport tickets since we had to go to our Airbnb with a tram. Given it was Easter holidays I can tell you almost 99% of the houses were booked for the dates we wanted to travel and so I had to get a house in Praha 3 which the third district of Prague; that was slightly inconvenient since we had to travel 30 mins or so to the city center.
Anyhow back to the public transport passes; the short term tickets include a half an hour ticket and a 90-minute ticket; one costing 24 kc and the other one 32 kc respectively. the public transport costs pretty much as Budapest but it has way more lines and so it's more accessible. Oh also if you compare it to Budapest there are no or much fewer ticket checkers, like you could ride the teams without a ticket and people wouldn't notice ( not that you should, don't its immoral) but in Budapest, you will get caught and fined. Anyhow there was also a day pass for public transport which cost around 110 kc. That's I think super good and affordable.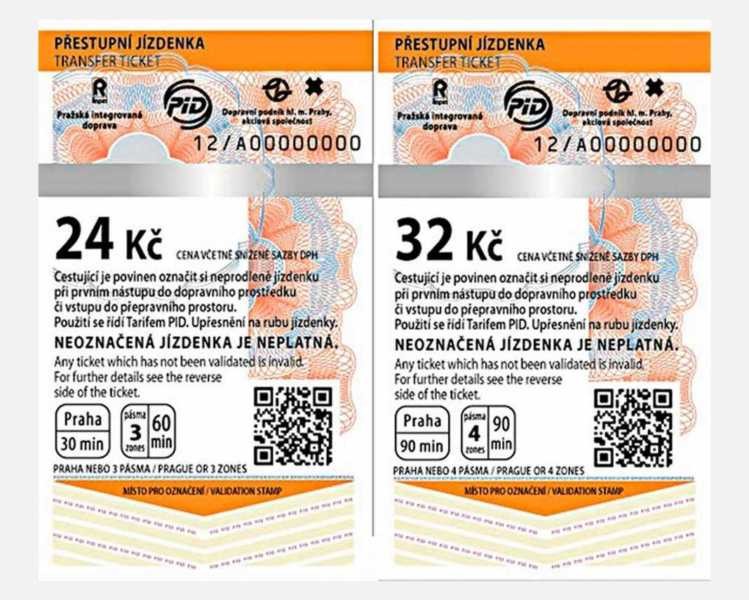 (Photo taken from: Website. )
i guess I covered most of the essential stuff, stay tuned for the rest of the posts so we can discover this magical Land together.
Cheers
---
Photo gallery
---
---
Content available in other languages
Want to have your own Erasmus blog?
If you are experiencing living abroad, you're an avid traveller or want to promote the city where you live... create your own blog and share your adventures!
I want to create my Erasmus blog! →