A walk around Porto
Architecture and landscape

8 / 10 points

Entertainment

10 / 10 points

Culture and customs

10 / 10 points

Transport

8 / 10 points

Gastronomy

8 / 10 points

Prices

10 / 10 points

Party

10 / 10 points

Weather

8 / 10 points
---
The city of Porto is the second biggest and most famous city of Portugal after the capital Lisbon. The city is located on the northwest coast of Portugal and you can easily get there by flight or by bus/train from Lisbon.
It is a very beautiful city in which there are a lot of things to see and even more to discover, so I suggest you stay for at least 3-4 days to walk around the whole city!
The following is a list of the places I've visited and liked the most:
1) Rua Santa Catarina: Walk around the street of Santa Catarina. It is the biggest pedestrianized street of Porto with a lot of small and big shops to look around while you are in the center of the city.
2) Clerigos Tower: For the price of 3 euros you can go up the tower, have an amazing view of the whole city and take some cool pictures.
3) Ponte de D. Luís I: The bridge of D. Luís I is located on the Rio Douro and it connects the city of Porto with the small city of Vila Nova de Gaia, where all the wine cellars of the city are located. The bridge is one of the most famous spots to take a photo in Porto.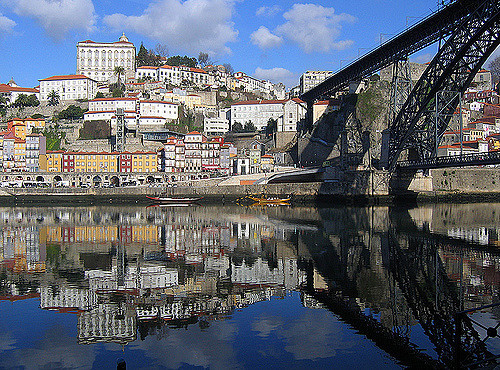 A photo of Rio Douro and the bridge of D. Luís
Photo taken from: staticflickr
4) Tour through the wine cellars: Join a tour through the wine cellars and try Porto wine, the most famous wine of Portugal and one of the most famous wines worldwide. But be careful! If you don't want to get drunk, don't drink a lot, it is strong! You can also buy a bottle of wine from the cellars, and you can even find one for 10 euros (a very good idea for a present).
5) Lello Livraria: The bookstore Lello Livraria will be your favourite place if you are a Harry Potter fan. It is said that the author of Harry Potter, J. K. Rowling visited Porto and liked it so much that the stories in her book are inspired by the city. The only disadvantage is that you are not allowed to take photos of the inside of the bookstore.
While you will be walking around the streets, you will see also a lot of students dressed like the students of Hogwarts were dressed in the movies. Don't be scared, they are not dangerous, it is just their traditional uniform for the university.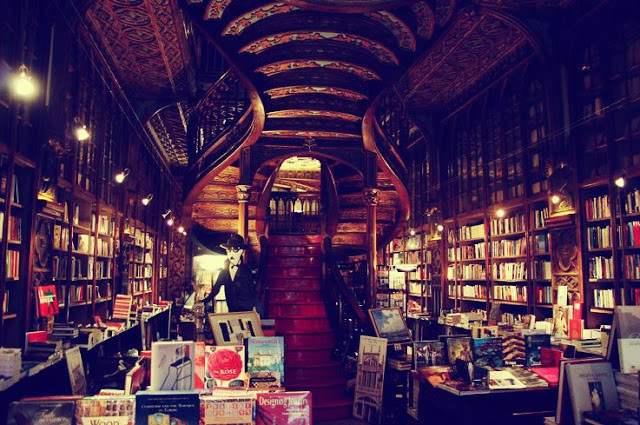 A view of the bookstore Lello Livraria
Photo taken from: blogspot
6) Igreja de São Fransisco and Cathedral of Sé: If you are a fan of cathedrals and churches, visit Igreja de São Fransisco (church of Saint Francis) and the Cathedral of Sé (which looks exactly the same as the Cathedral of Sé in Lisbon).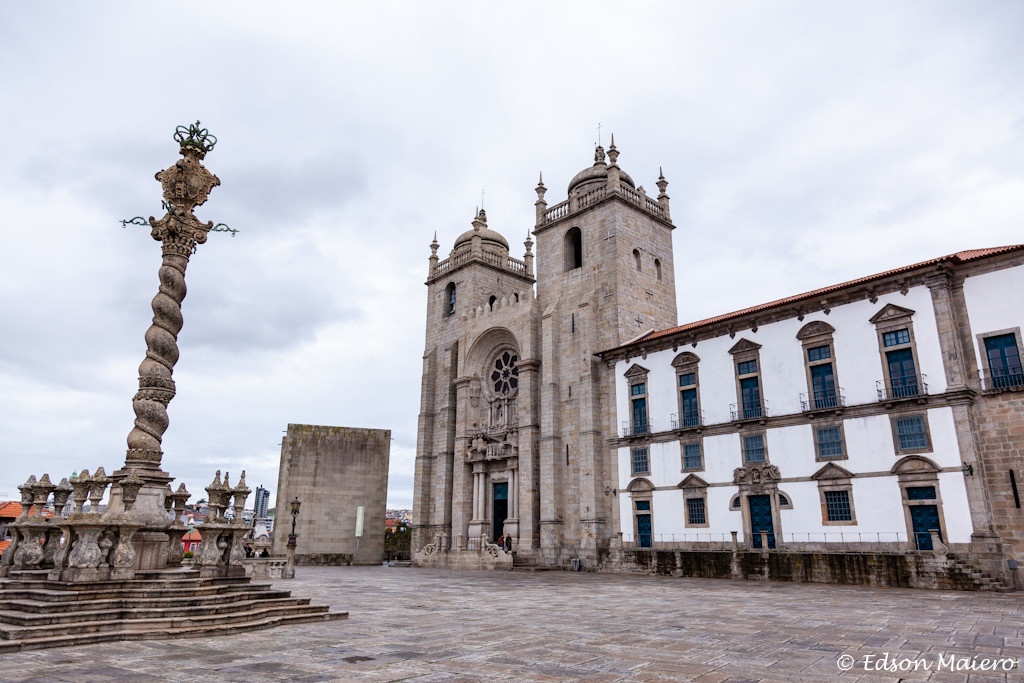 The Cathedral of Sé
Photo taken from: phototravel360
7) Rail Station of São Bento: Definitely worth taking a look, it is very beautiful both inside and outside.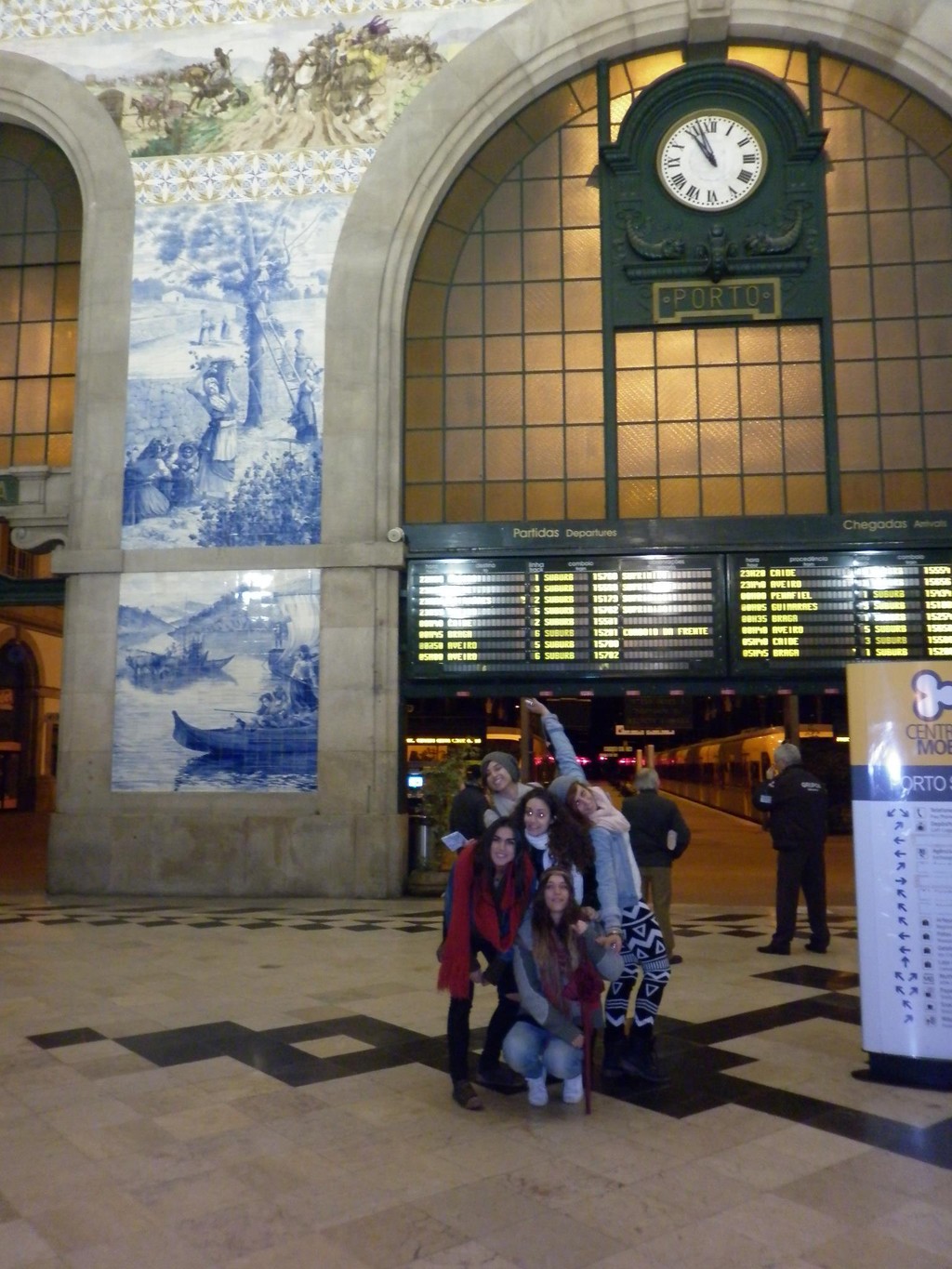 8) Palacio da Bolsa: Book a tour at the Palacio da Bolsa (Stock Exchange Palace) and see for yourself!
9) Ribeira Square (Zona Ribeirinha): Walk along the river and enjoy the sunset at Ribeira Square (Zona Ribeirinha). It will be probably crowded with people walking around, but you will enjoy the view.
10) Nightlife in Porto: The nightlife of Porto is quite good because there are a lot of students there, so I suggest you find the two parallel streets with lots of bars: Rua Galeria de Paris and Rua Candido dos Reis. Just decide where you want to hang out for a beer or a Caipirinha, or maybe a glass of traditional Porto wine.
11) Try a Francesinha: Finally, before you leave don't miss trying the traditional sandwich called Francesinha. It is a huge sandwich which contains 3 different kinds of meat: ham, roasted meat or steak and sausage. It is covered with lots of slices of yellow cheese, a fried egg and a sauce of beer and tomato and served with french fries. If you are not very hungry you will probably need company to eat the whole thing!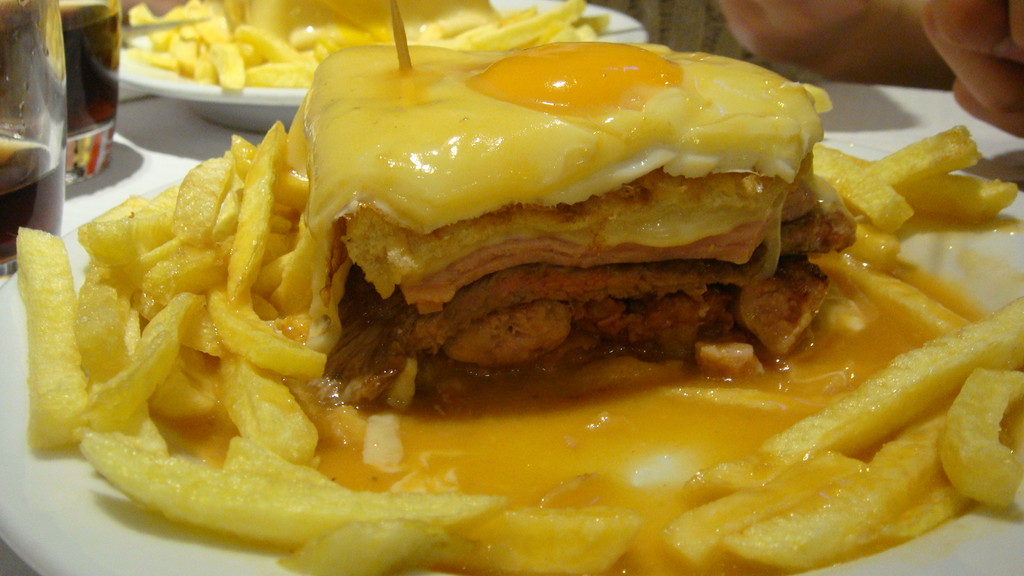 A Francesinha
Photo taken from: penne4yourthoughts
Have fun and enjoy your stay in Porto!
PS: Don't forget to just walk around the city and find more hidden places by yourself!
---
Photo gallery
---
---
Content avaiable in other languages
Share your Erasmus Experience in Porto!
If you know Porto as native, traveler or as exchange student... share your opinion on Porto! Rate different characteristics and share your experience.
Add experience →