Ons Island
Hello again! Today I would like to invite you to spend a whole day on Ons Island. I would like to tell you, first of all, that it forms part of the Atlantic Islands National Park, declared a protected space, although the rules are a little less strict than those for the Cíes Islands. From the Bueu ferry port you can find two ship companies that cover the whole day, from morning until night. Not too long ago there was only a little wooden boat, which would be loaded up to the brim and was very, very slow. The journey has been made to be fast and comfortable, although the day may not allow it. You will sail in catamarans that are of a good size and that have a good capacity, whose engines will bring you to the island in twenty minutes, more or less.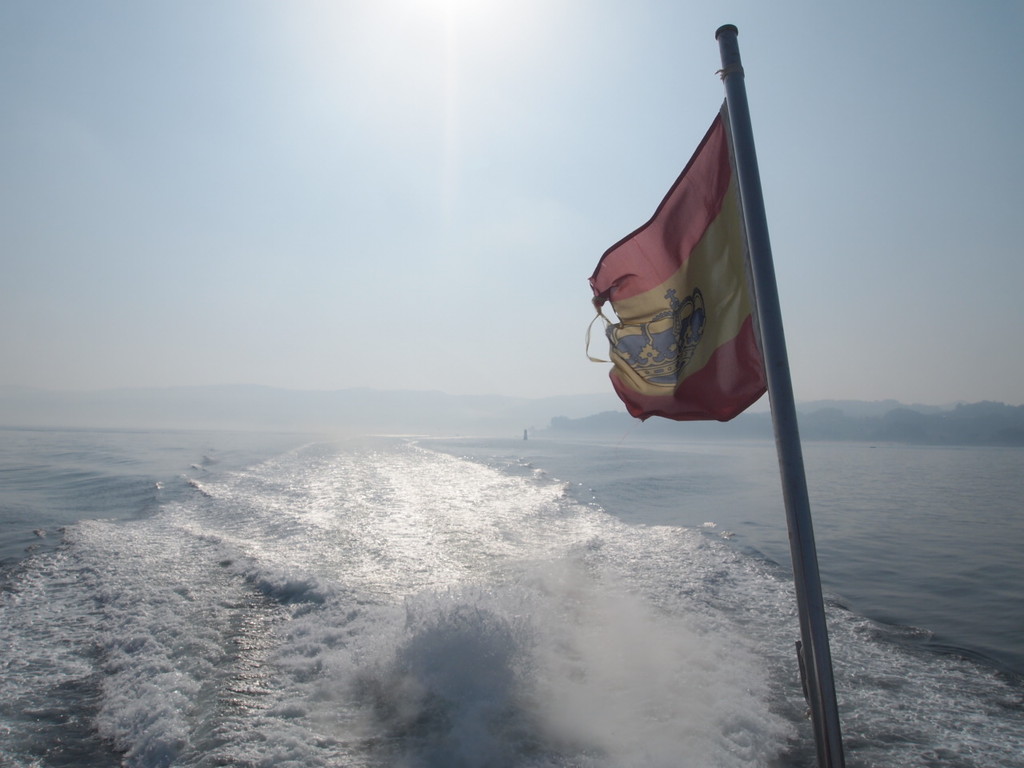 The crystal waters will fascinate you from the moment you arrive. There is a beach right next to the berth. Some old roads have been fixed and the centre is made up of a few buildings. You will see the first few restaurants, the grocery shops and also the chapel. The best thing to do is to allow yourself to get carried away, like an explorer willing to travel the island from top to bottom. The face of the island you can see from Bueu is sandy, however the hidden face of the island is made up of cliffs. The vegetation is made up of bushes and small trees and you can see a lighthouse on a high point.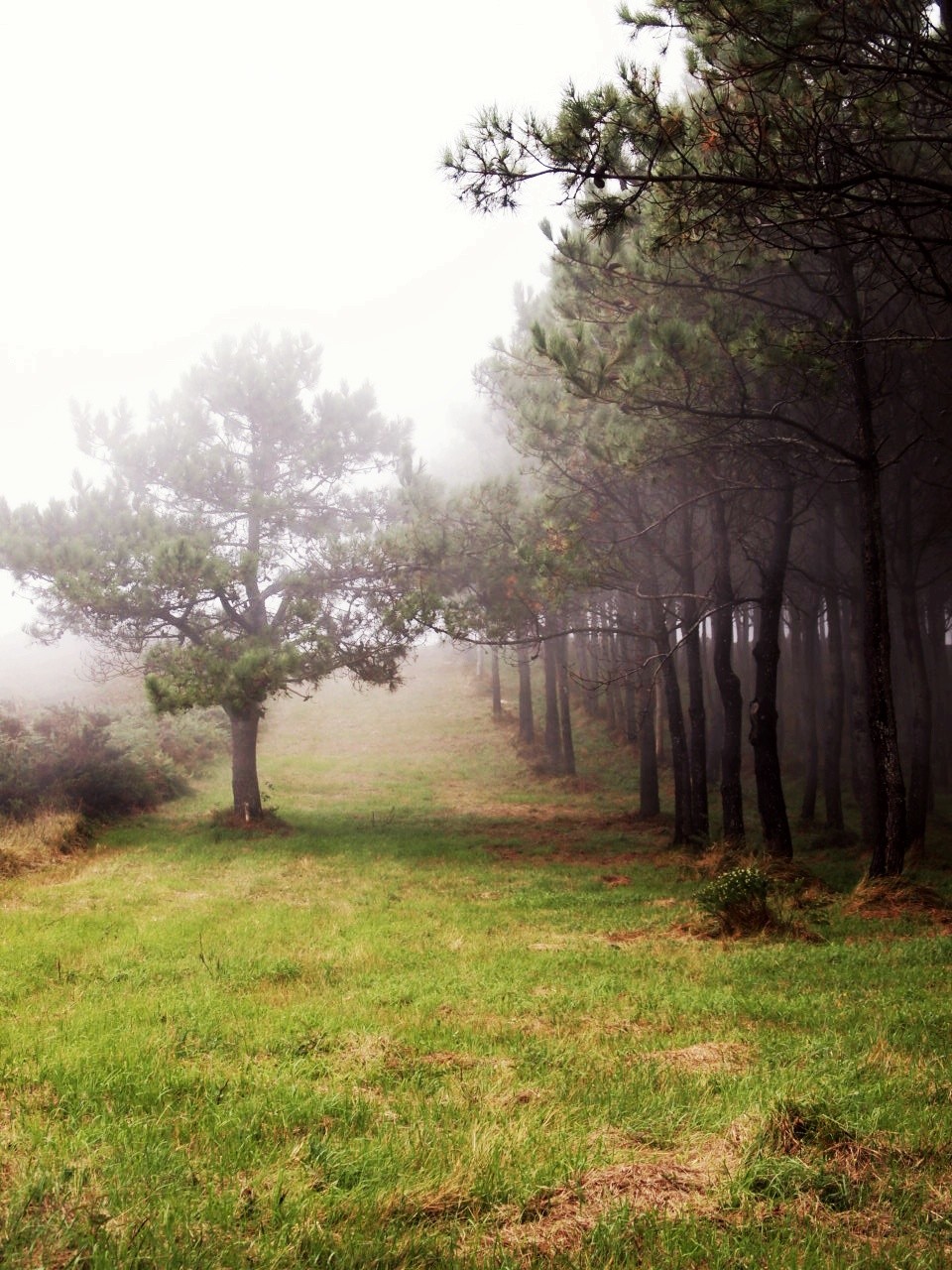 In recent years the old settlers have built some new houses that you can rent. It is a dreamlike place that you can lose yourself in, where you can rest, have fun or write. When I was young I would always go with my parents. We rented a small house and spent the week there. We would come back very tanned from so much sun.
Everyone who goes has to go to the buraco do inferno, in English: pits of hell. It is a natural grotto, the dream of any caver, the depth of which reaches as far back as the sea. In this area there are viewpoints of the most inaccessible cliffs, where the cormorant bird nests. The cliff faces the open sea, which beats against it without mercy in bad weather. It is my favourite place on the island, I think... I love scenery with the sea and all the better if they can be as untamed as this one.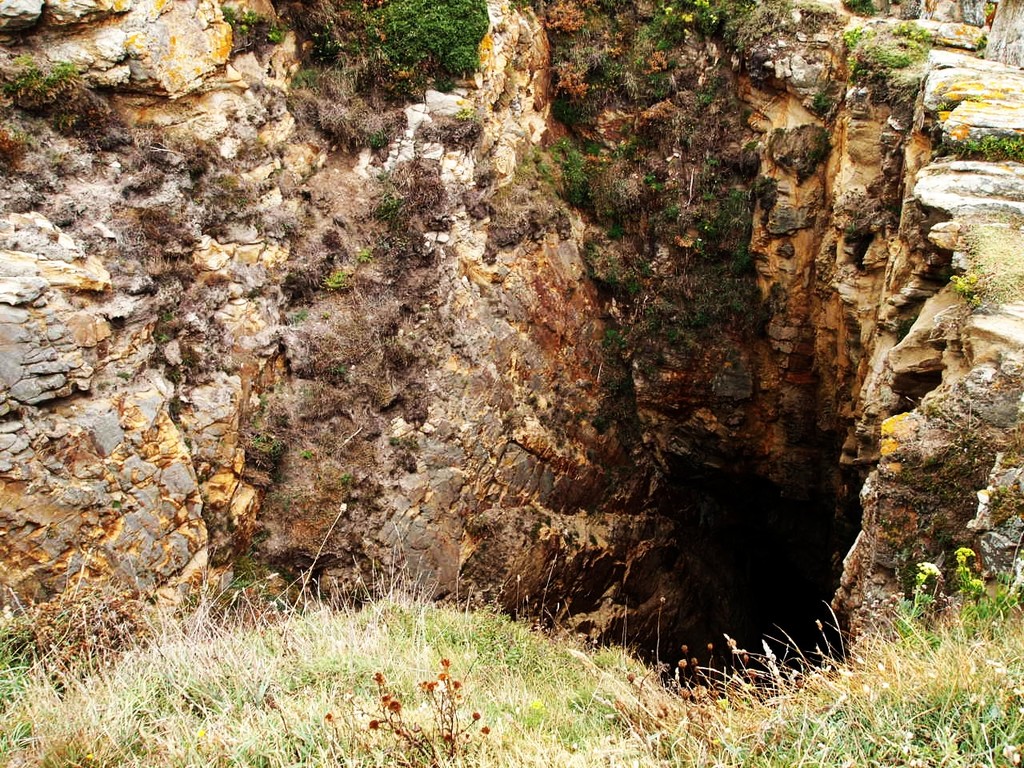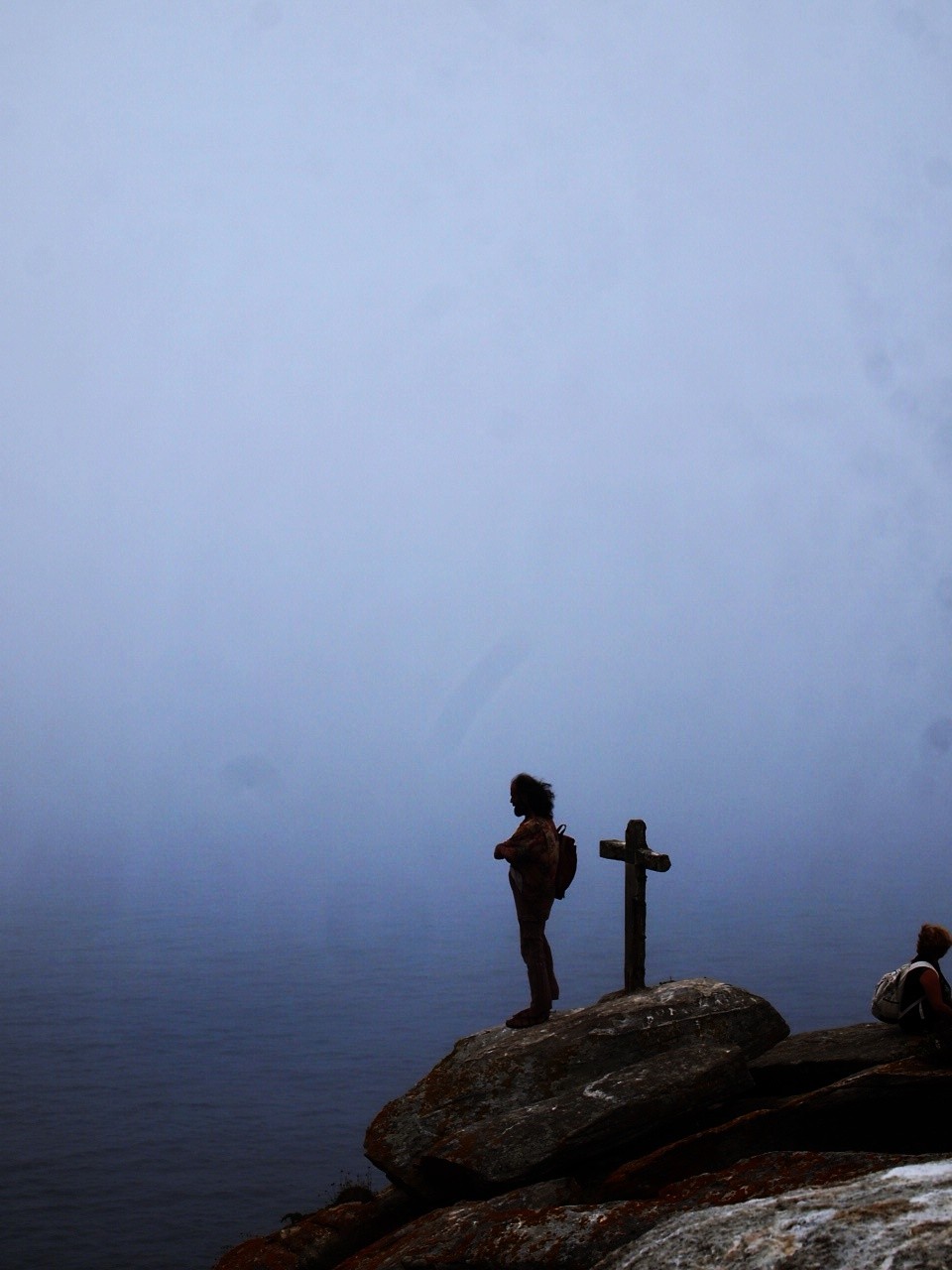 Any one of their beaches could be quite pleasant to relax at but, even so, the water is often very cold and I'm not saying that because I'm sensitive to the cold, everyone says it. There is a nudist beach, Melide, near to which it is not rare to see private boats.
You have to take a break at midday, and what better idea than to enjoy the seafood. Casa Checho is the most known restaurant, with its kitchens working at full speed. Many people have passed through here, from Julio Iglesias to the retired king of Spain, Juan Carlos I. There are photographs to prove that they visited. Everything is delicious, but it is obligatory for you to try the Galician octopus, which you will already know about from earlier posts.
Two summers ago we went camping to the island. I think we were seven friends in total. We took two camping tents and enjoyed the whole island for three days. We made some friends here and as they knew how to play the guitar, we spent a night singing. We made so much noise that security has to ask us to please be quiet, hehehe. The worst thing about camping is the toilets. I would describe them to you, but this blog is not made for you to read unpleasant things, right? The following year we wanted to return to Ons, but the campsite was closed as they were renovating it. What a shame. The good news is that is has, recently, opened again for this year, so in my head I have already planned a camping trip for during the Semana Santa (Holy Week, the last week of Lent). It is always better to go during summer because you can enjoy the beaches, the sand, the sea, the nature and everything else.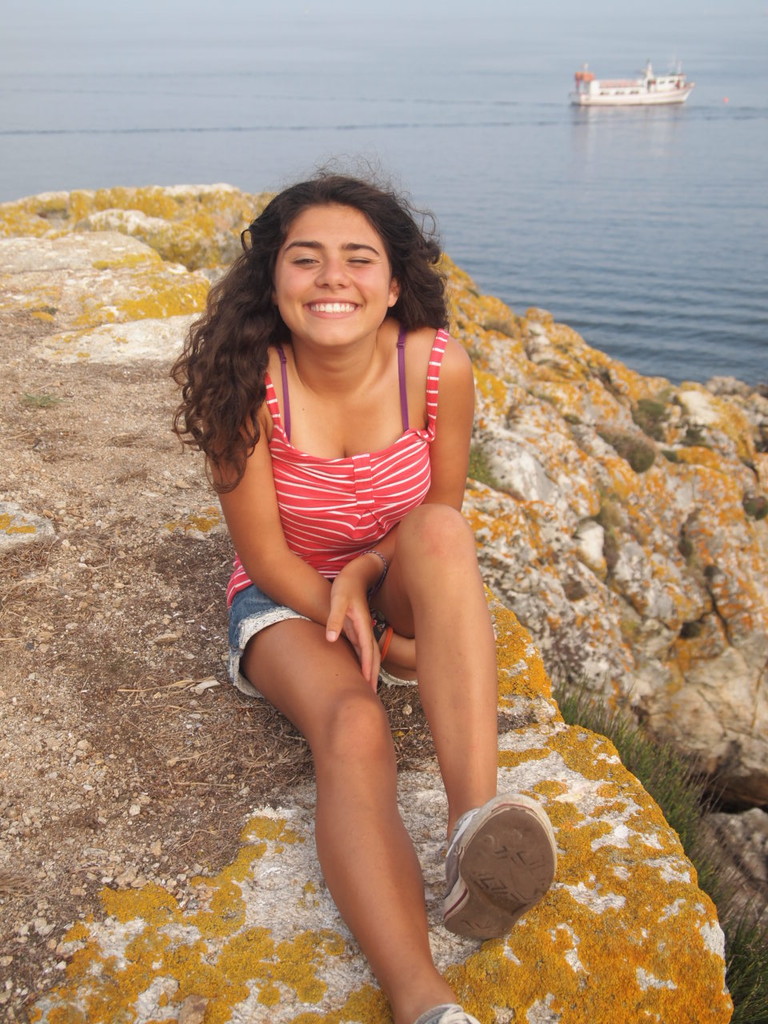 As a recommendation, I would say that you really protect your skin. The UV on this island is very intense. If you forget, you might end up returning to Bueu as red as a lobster, or you might even have to visit the medical centre.
I hope that you have liked these photos. They are from three or more years ago, taken by me... the truth is that I love them. I should go more often, honestly.
And that is the post for today. If you haven't ever been to Ons, you should start planning your trip now. Once you have touched the ground there you will want to go back, and noise will seem unbearable.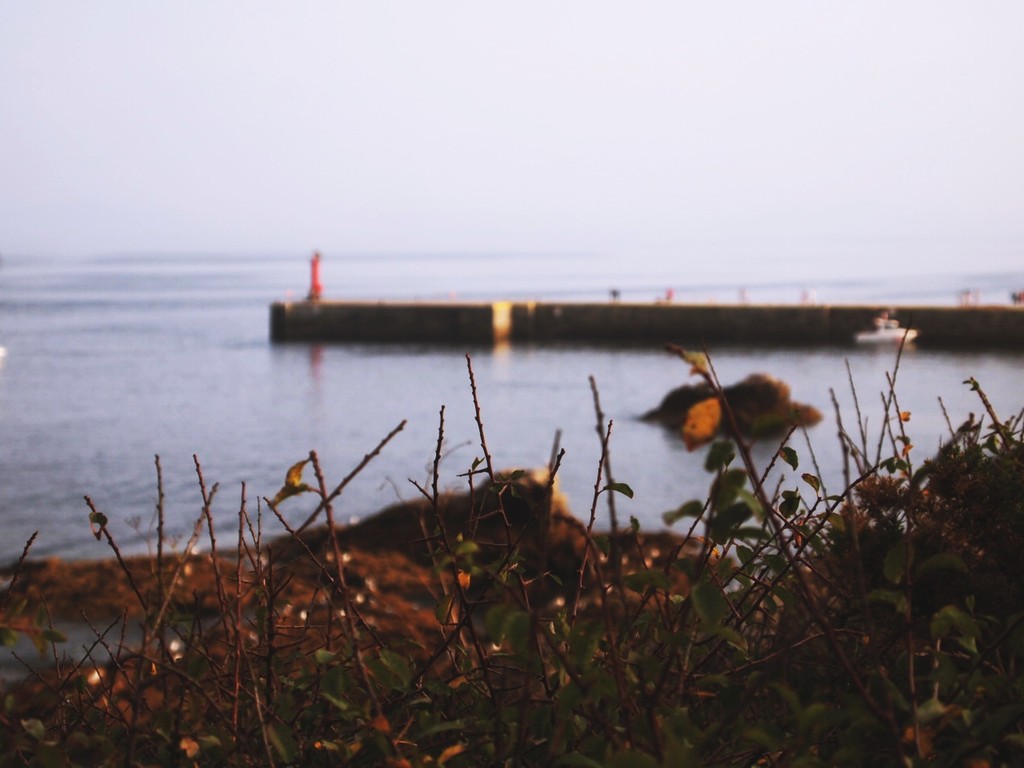 ---
Photo gallery
---
---
Content available in other languages
Want to have your own Erasmus blog?
If you are experiencing living abroad, you're an avid traveller or want to promote the city where you live... create your own blog and share your adventures!
I want to create my Erasmus blog! →