What to see and do in Paris, France
What to see and do in Paris, France
Hi everyone! Today we continue with more content on about France and I could not finish off this section of the blog before speaking about Paris, one of my favourite cities, if not my most favourite. I have been lucky enough to visit the French capital 3 times in my 22 years of age. The first time that I visited was when I was 7 years old and I went with my parents to Disneyland, as well as seeing all the main things in the city. The second time that I visited was at the end of Year 12 on a trip all around Europe which lasted a month, and Paris was our first stop. Finally, the third time that I went was on a trip that I took during my Erasmus in Marseilles. I was in Paris for 3 days with my Erasmus friends, who were also Galician. Therefore, I think that you could say that I know this city quite well, even though every time I have visited it has left me wanting more, to keep on discovering it, since it is is so big and varied that each time I get the feeling that I have missed out on seeing something. Today I want to tell you about 15 characteristic places in Paris and the ones which I think are the must-see locations, if you really want to fall in love with this city. I decided to divide this blog entry into two so that it is not too long. As well as these two, I will write another extra entry about my favourite places in the city. Let's go!
L'Arc de Triomphe
I remember that it was one of the first monuments that I visited, the first time that I was in Paris. After spending the whole night on a Flixbus which took us from Aix-en-Provence (you have to bear in mind that we crossed the whole of France in a night), this bus left us very close to the Arc and even though it wasn't the thing that intrigued us most about the city, it left us so close to it that we couldn't not visit.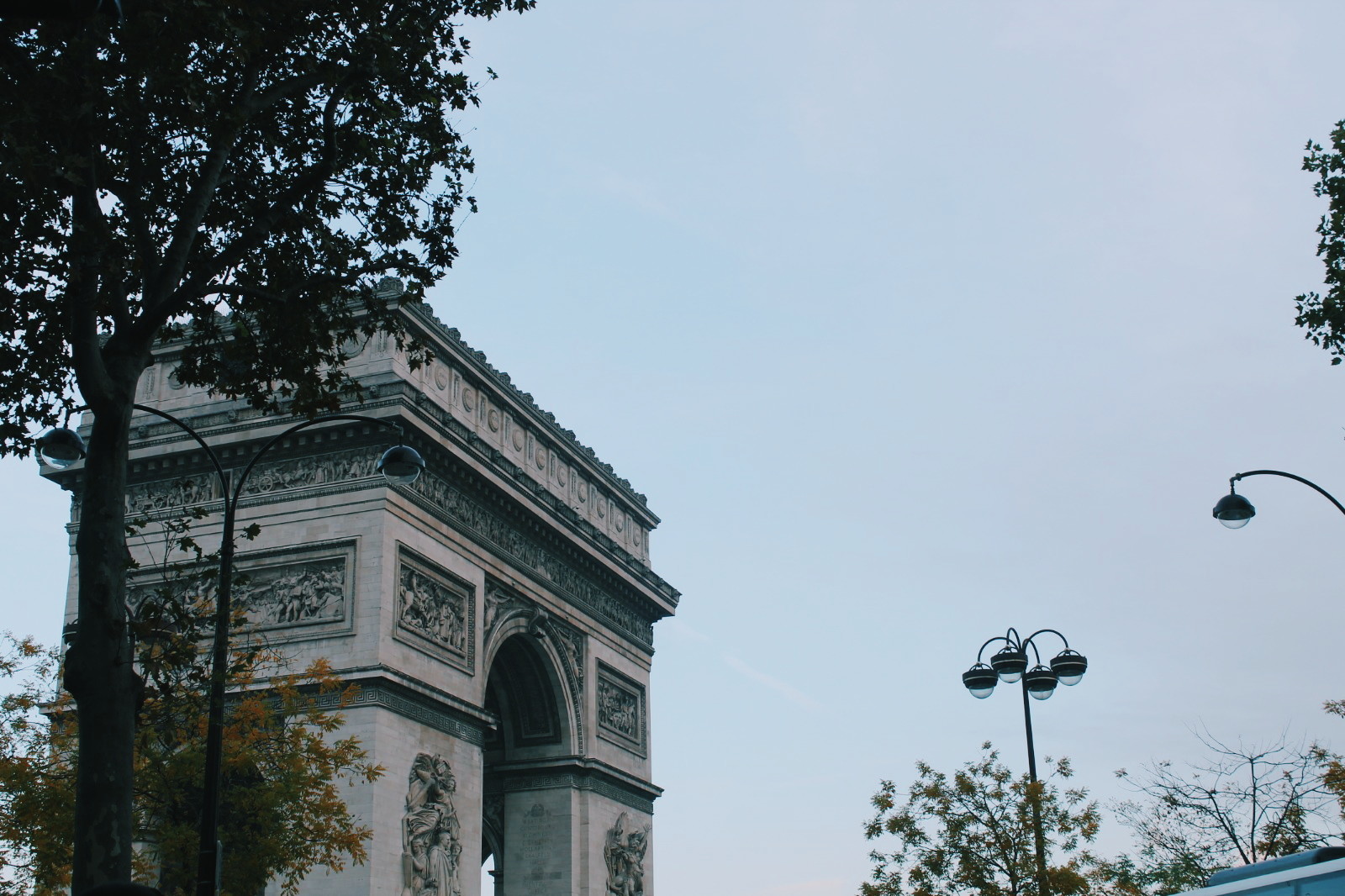 This arc is one of the most representative and famous monuments of the French capital. Its fame is deserved, since Napoleon ordered its construction during the battle of Austerlitz. In fact, the figures engraved on the arc represent the victories of France while it was under the Emperor's order. You could go up to the top of the arc and from there, there are marvellous views of the city of Paris, especially at sunset. Also, from the top you can perfectly see the roundabout that surrounds it and how impressive it is. They say that it is one of the most dangerous roundabouts in the world and in fact, just by watching the traffic and the cars moving is already a bit stressful. This roundabout has lots of lanes and I don't even want to imagine how chaotic it must be to take an exit when inside it. Horrible. In fact, 12 avenues connect to the Arc de Triumph, forming a perfect star. And from this, this square was previously called Place de l'Étoile, or "Star Square. " For all these reasons, in the end this area of Paris is very chaotic, nothing like the other parts of the city where you can breathe easily.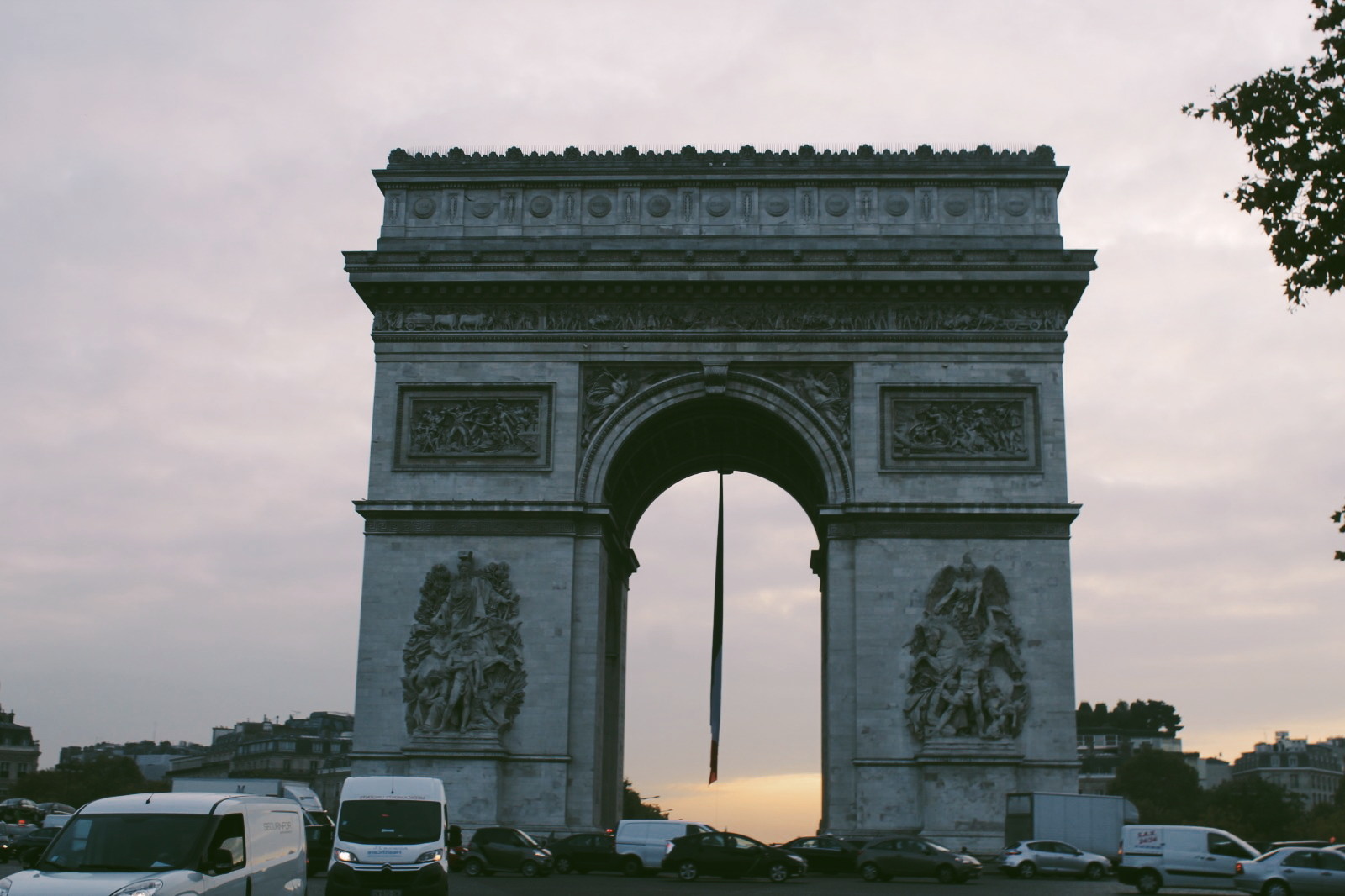 Champs-Élysées
One of the 12 avenues that connects with the Arc de Triumph is the Champes Elysees, which is almost 2 km long and it is the most important avenue in this city. We went around it first thing in the morning so there weren't very many people, but we could see how the most expensive boutiques in the world had already opened their doors and cleaned their entrances so that they were impeccable. The contrast between us and the luxury shops on the Champs-Élysées was quite strange. We had dark circles from barely having slept at all, neck ache, backpacks which had all our clothes in with zippers which were about to explode... Even if we had wanted to go in a shop on this street, I am sure that they wouldn't have let us.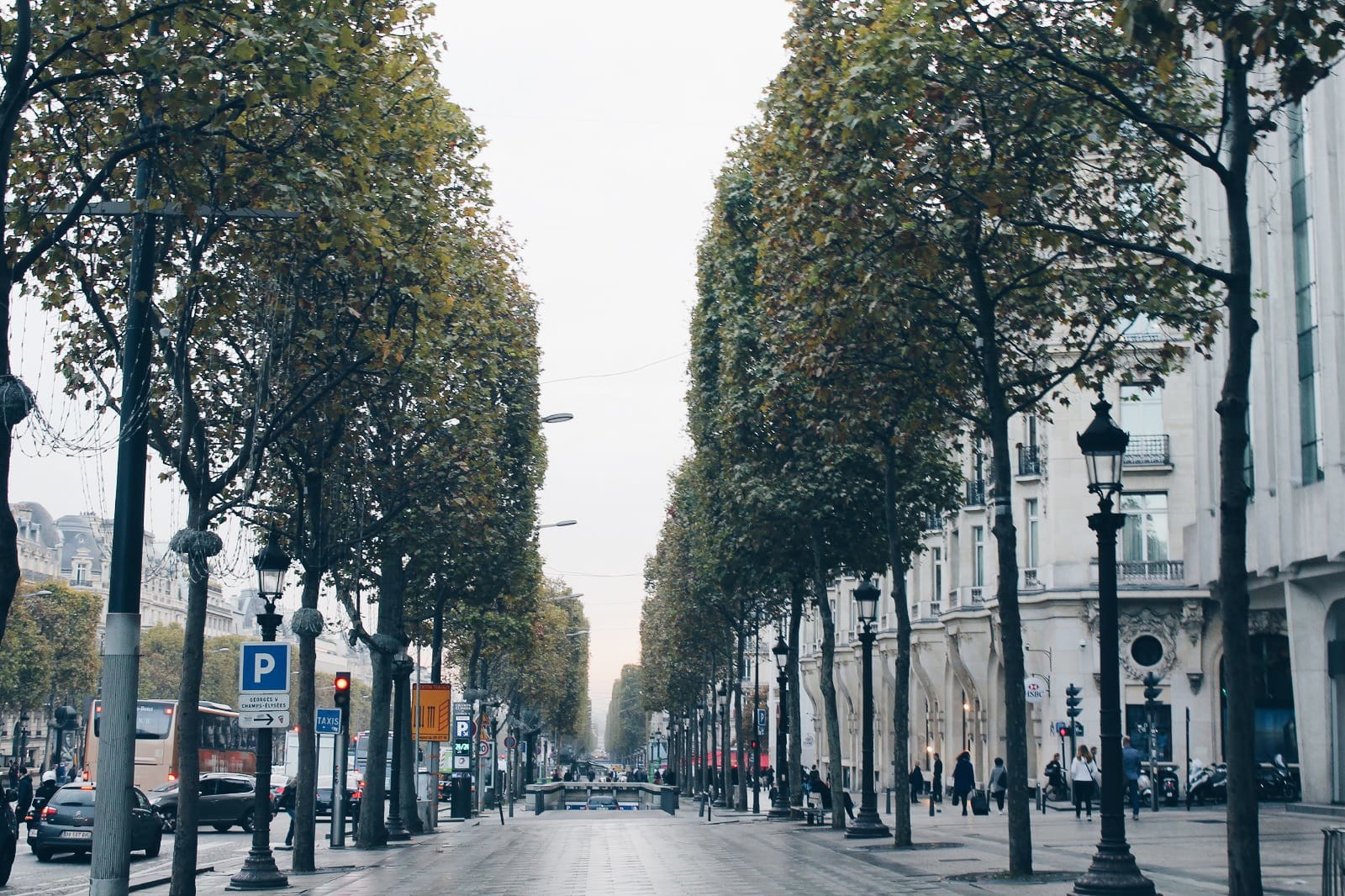 Place de la Concorde
After walking for two kilometres on the most important avenue in Paris we ended up in this square, which is one of my favourite ones in Paris. Also, as you could see in the photos, the light was beautiful first thing in the morning and the colour of all of the monuments stood out a lot more than normal. If there is a reason that is so famous, it is because during the French Revolution they installed a guillotine here and lots of people were executed. In fact, Luis XVI, Marie Antoinette or Robespierre died right here. During the French Revolution, this square was baptised as the "Square of the Revolution", but after this period of fear and terror, its name was modified.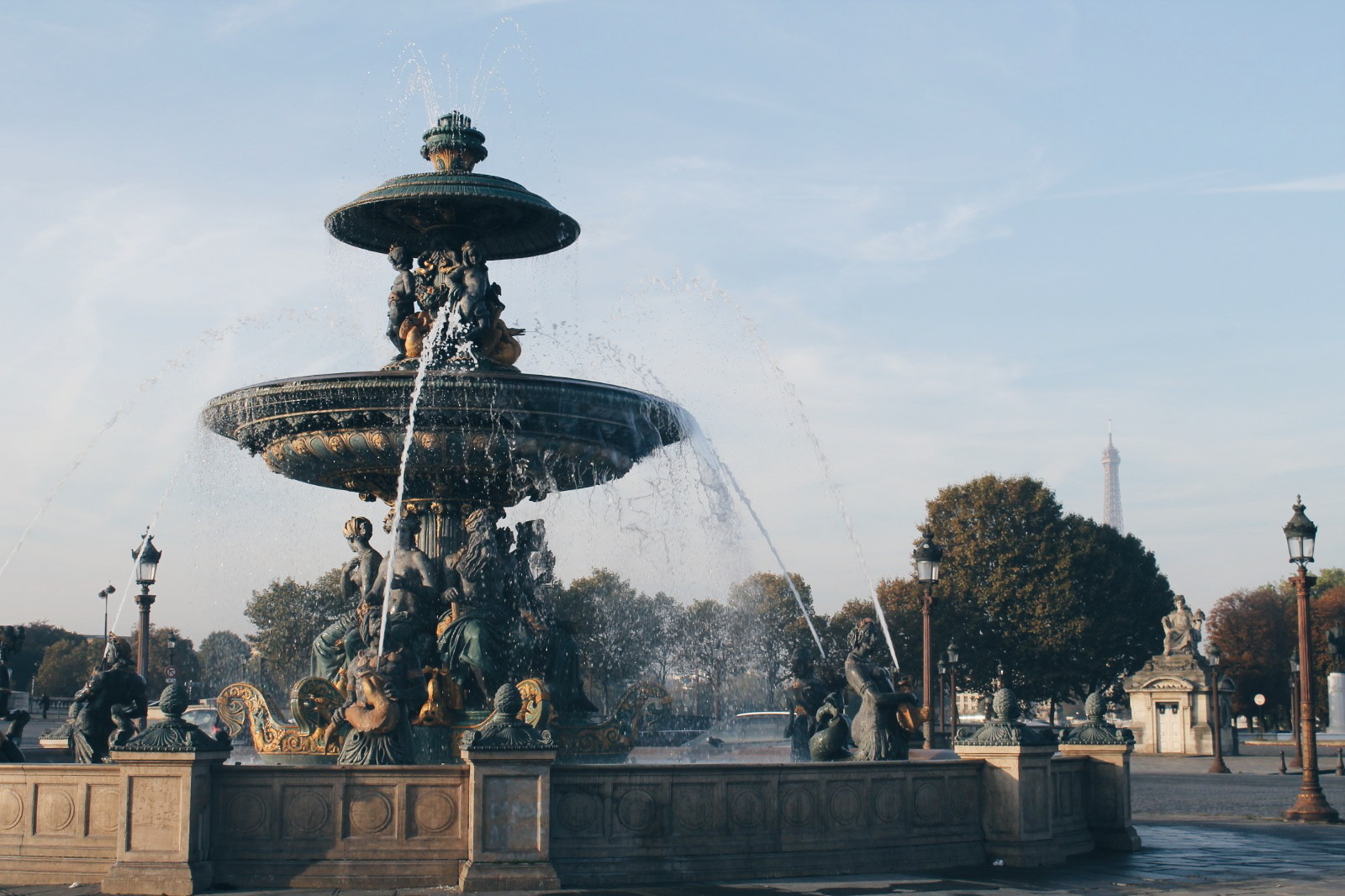 Today, you can see an impressive obelisk and two pretty fountains. It seems false that this place had such a bloody and horrific past, since it is now a place full of light and beauty. As always, I would encourage you to do a bit of research before visiting each place, since otherwise you would never know the curious facts which hide behind each one of them.
Jardin du Luxembourg
I visited these gardens for the first time, the last time that I was in Paris. As I didn't know them, my brain was 100 per cent on alert and I was stimulated by every part. To start, the garden has a beautiful palace which is the main feature of the garden, called the Luxembourg Palace. In front there is a big fountain, which is, for me, the icing on the cake. In the past, during the French Revolution, it was used as a prison and also, during the Second World War, the German army built a bunker right here.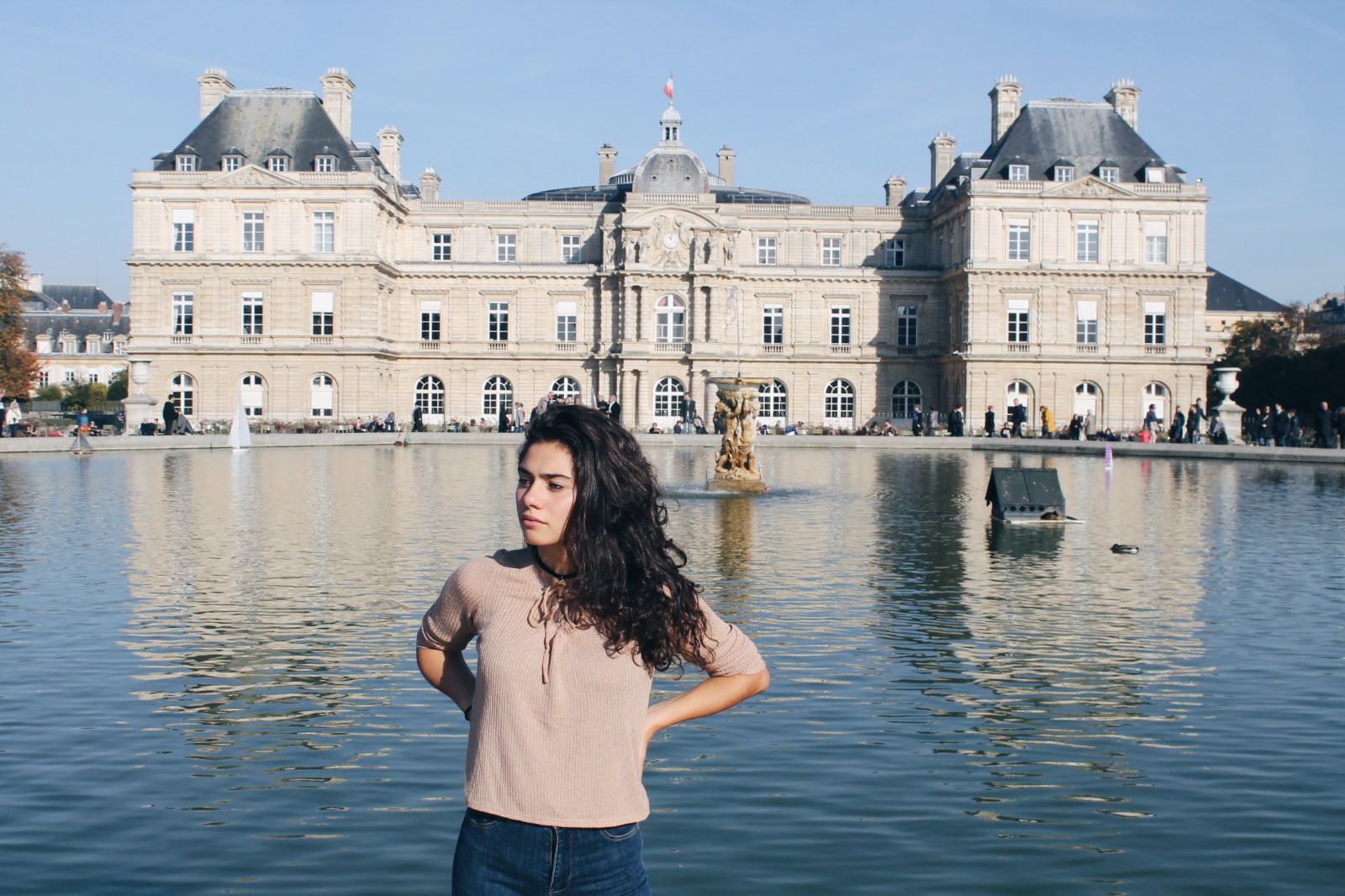 The garden has different areas to sit down, lie down reading a book and relax. Also, the decoration and the architecture of the garden itself has been planned out, right down to the last detail. As you know, the French style also envelops the garden area and each arabesque is important and designed down to the minute details, since this is what gives it harmony, symmetry and the sensation of perfection. For me, without having visited Versailles, I have to say that they are the prettiest gardens in the world. Simply, if you like these kinds of places, I would recommend going.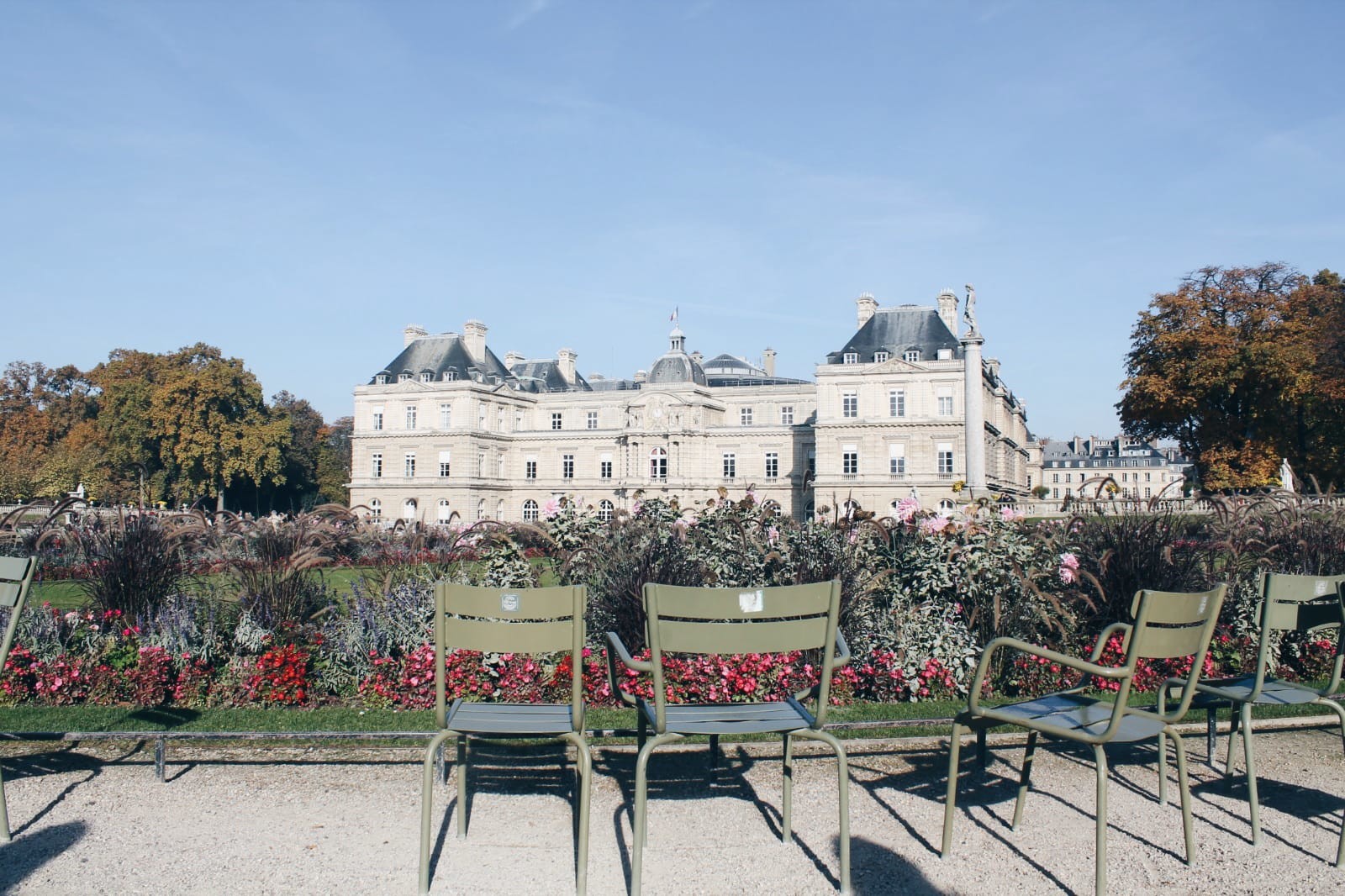 Paris Pantheon
Very close by to these gardens is the Paris Pantheon. In terms of its architecture, we could say that it is a mix between Greek and Gothic architecture. Despite the fact that its inside is very interesting since various famous people are buried there such as Victor Hugo or Rousseau, we decided to not go inside because it wasn't our main interest. Saying that, I believe that this area is quite busy and worth visiting. I recommend it.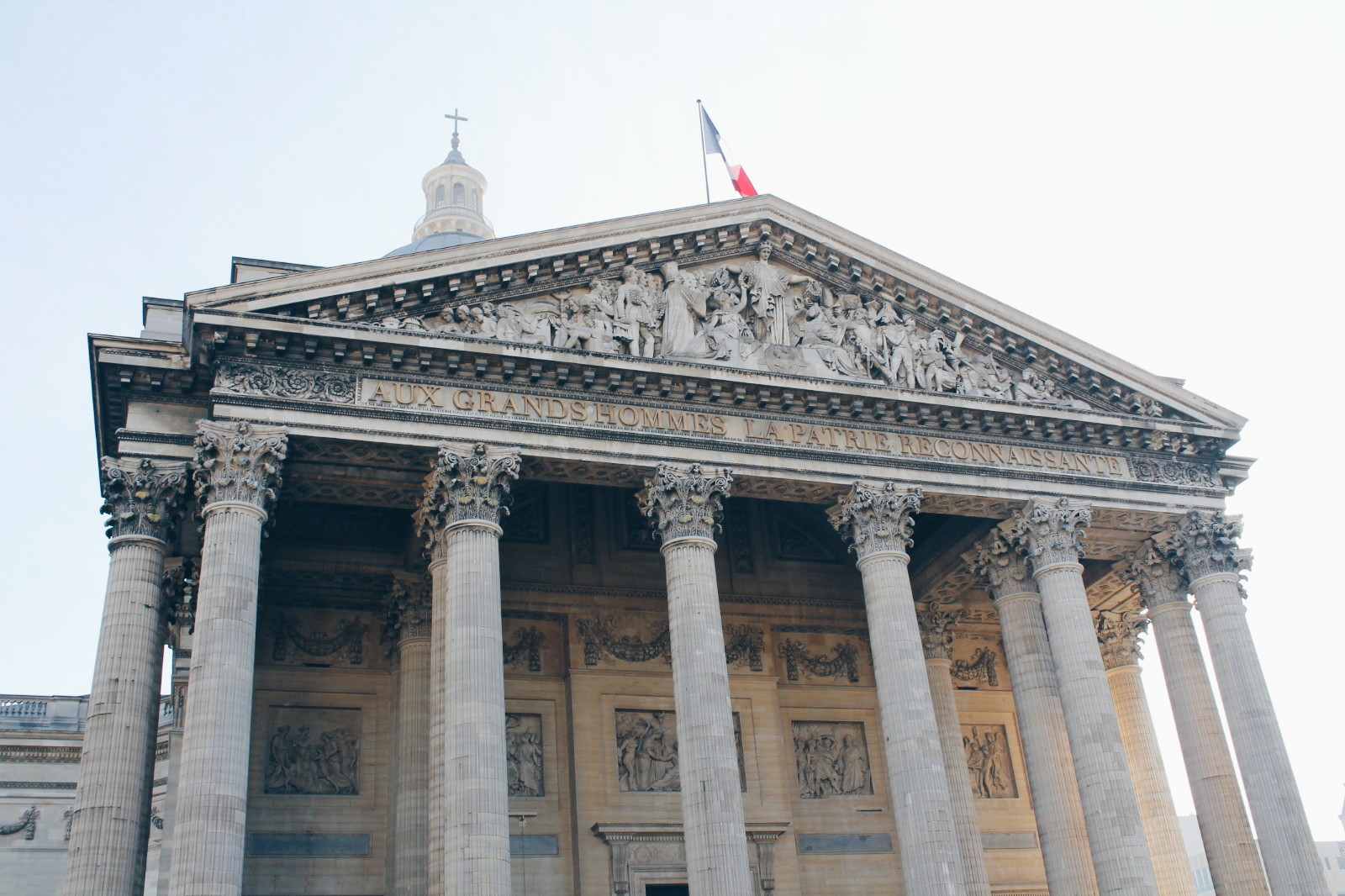 Notre Dame Cathedral
It is the most famous cathedral in Paris, and not for nothing. As you know, behind this cathedral there is the hidden story of the Hunchback, which Disney has made into several films. Victor Hugo had already narrated this story in his famous book Notre-Dame de Paris, which I studied in my second year of A-levels in my Universal Literature class. Really, it is always better to visit a place after having some knowledge about its history and culture. Then, when you see it with your own eyes, it makes a lot more sense.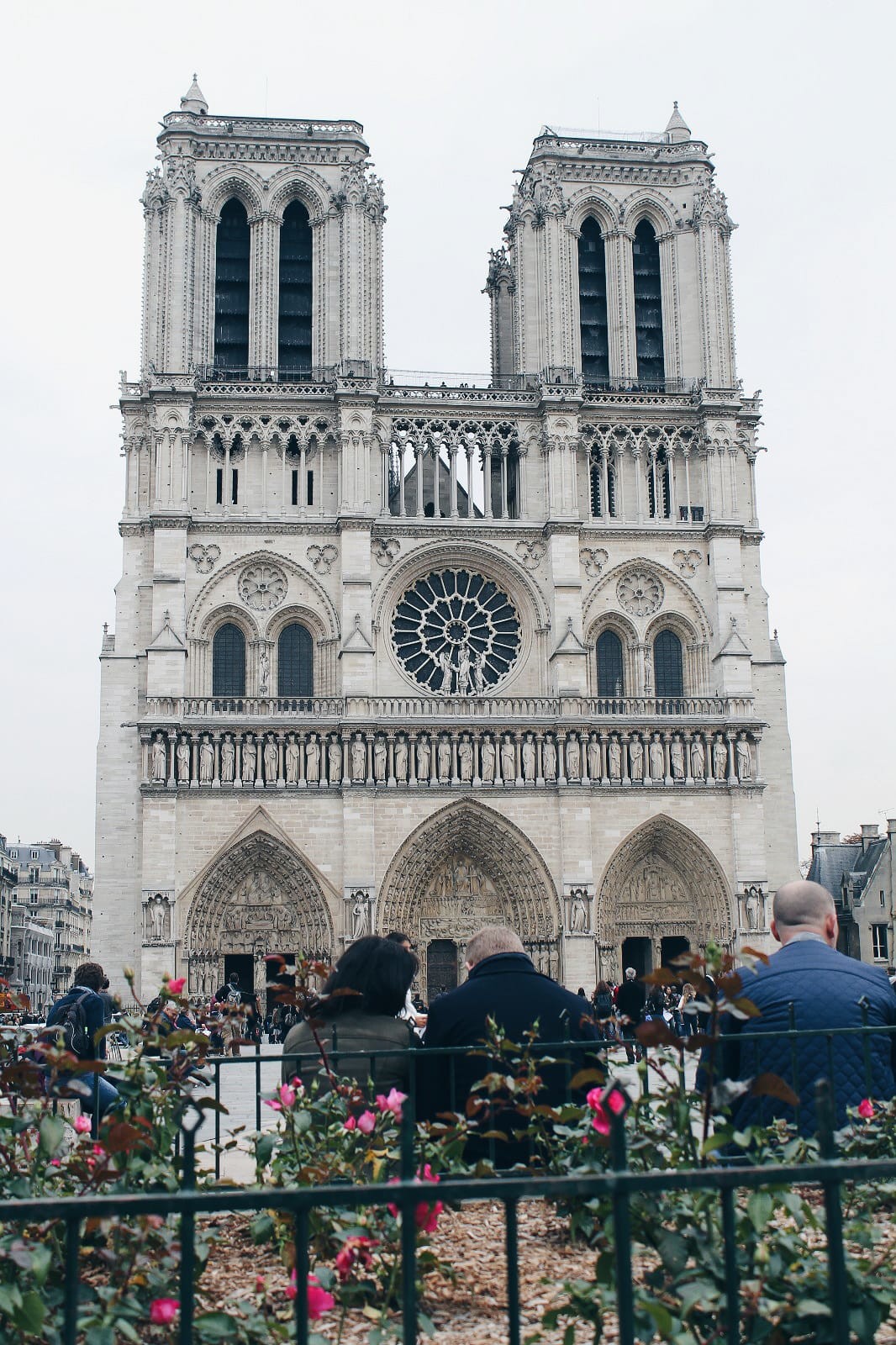 Also, the beautiful thing about the cathedral is not just its structure, decoration, history or the funny gargoyles which guard it, monitor and drain the rain water from the upper part, but the whole environment which surrounds it. So, its bridges which you cross to get to it also stand out, the really special cafes which are on the adjacent pavements and also the painters who sell their works in which, obviously, the Notre Dame is present in a lot of them.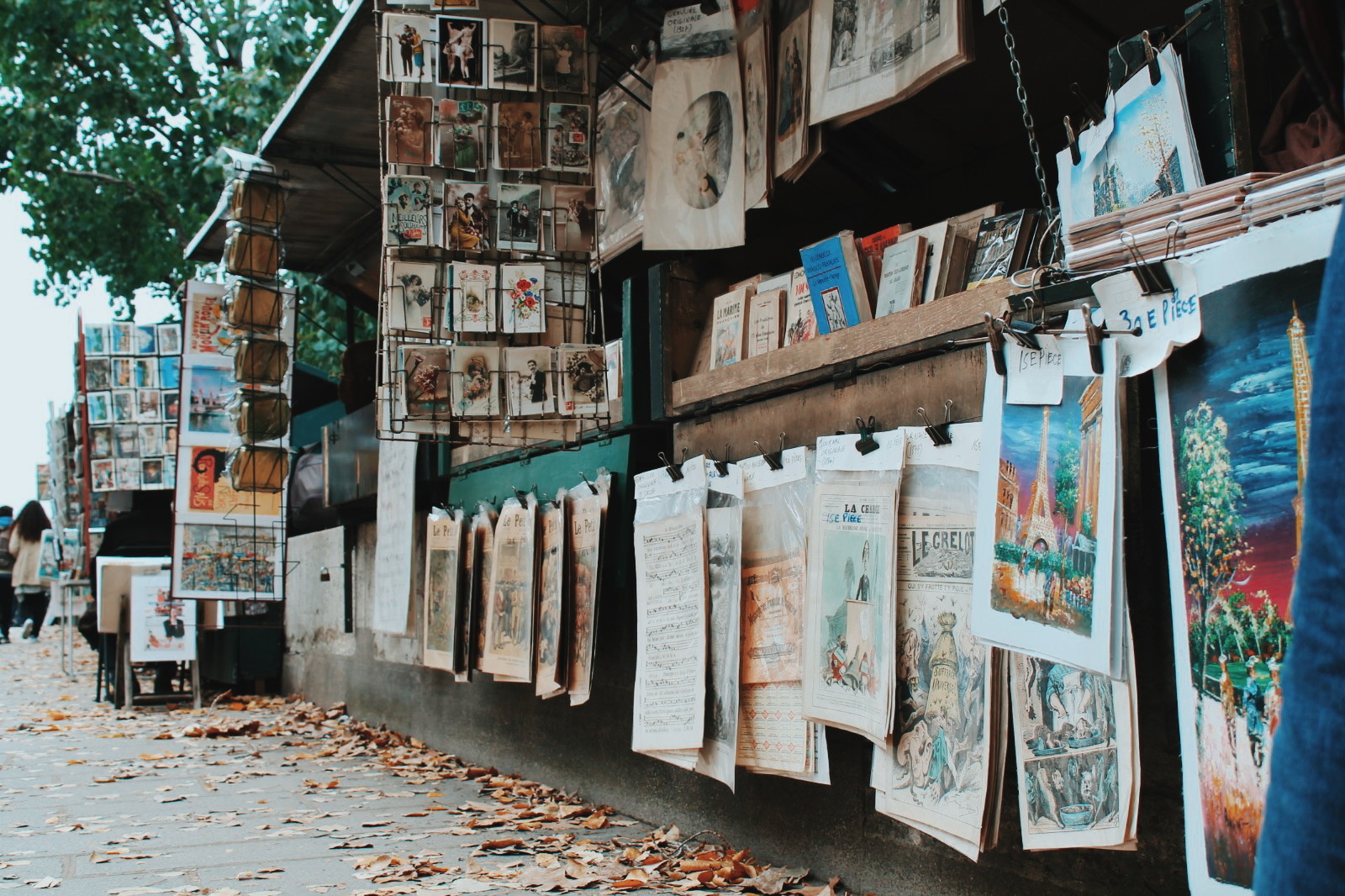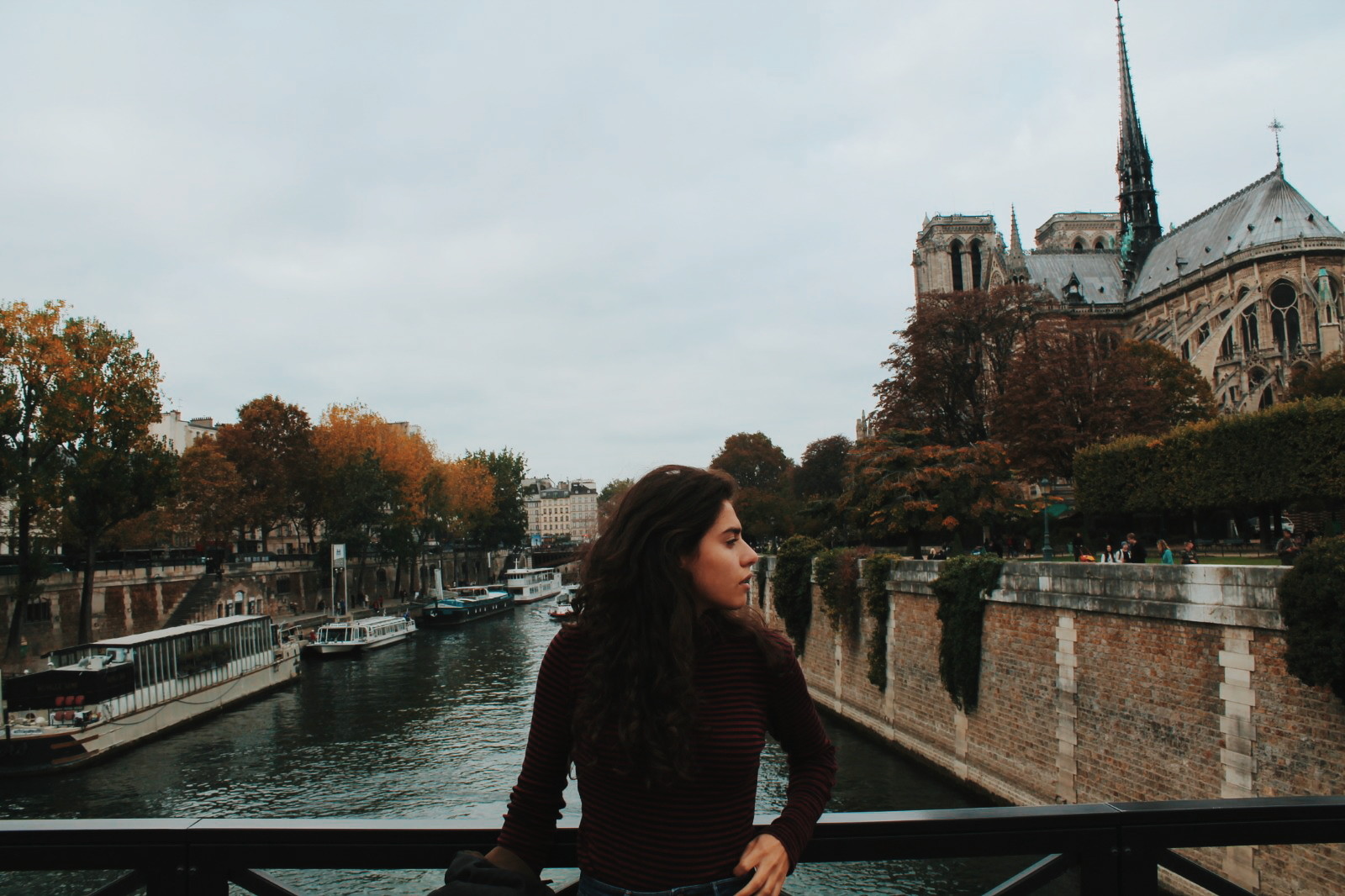 Unfortunately, this year the cathedral set on fire and the roof of the building was apparently one of the most affected areas. This really is a big loss for the world of art and for culture in general, since this cathedral is one of the most characteristic symbols of Gothic architecture.
Palais-Royal
Very nearby to the well-known Louvre Museum, you can find the Royal Palace of Paris. It is an area of buildings and gardens which have been very important throughout the whole of history. The photos which I will show you later will show you one of the strangest squares in this area. As you can see, there are these kinds of stools with black and white stripes which all the tourists take pictures with. In addition to that, all the gardens in this palace are beautiful. We walked through them and the colours of the tree leaves were warm colours, since it was almost autumn.
In this moment in the Royal Palace you can find the Council of State, the Constitutional Council and the Ministry of Culture. Also, there are also some galleries full of shops which remind you of Paris from the 14th century due to their architecture.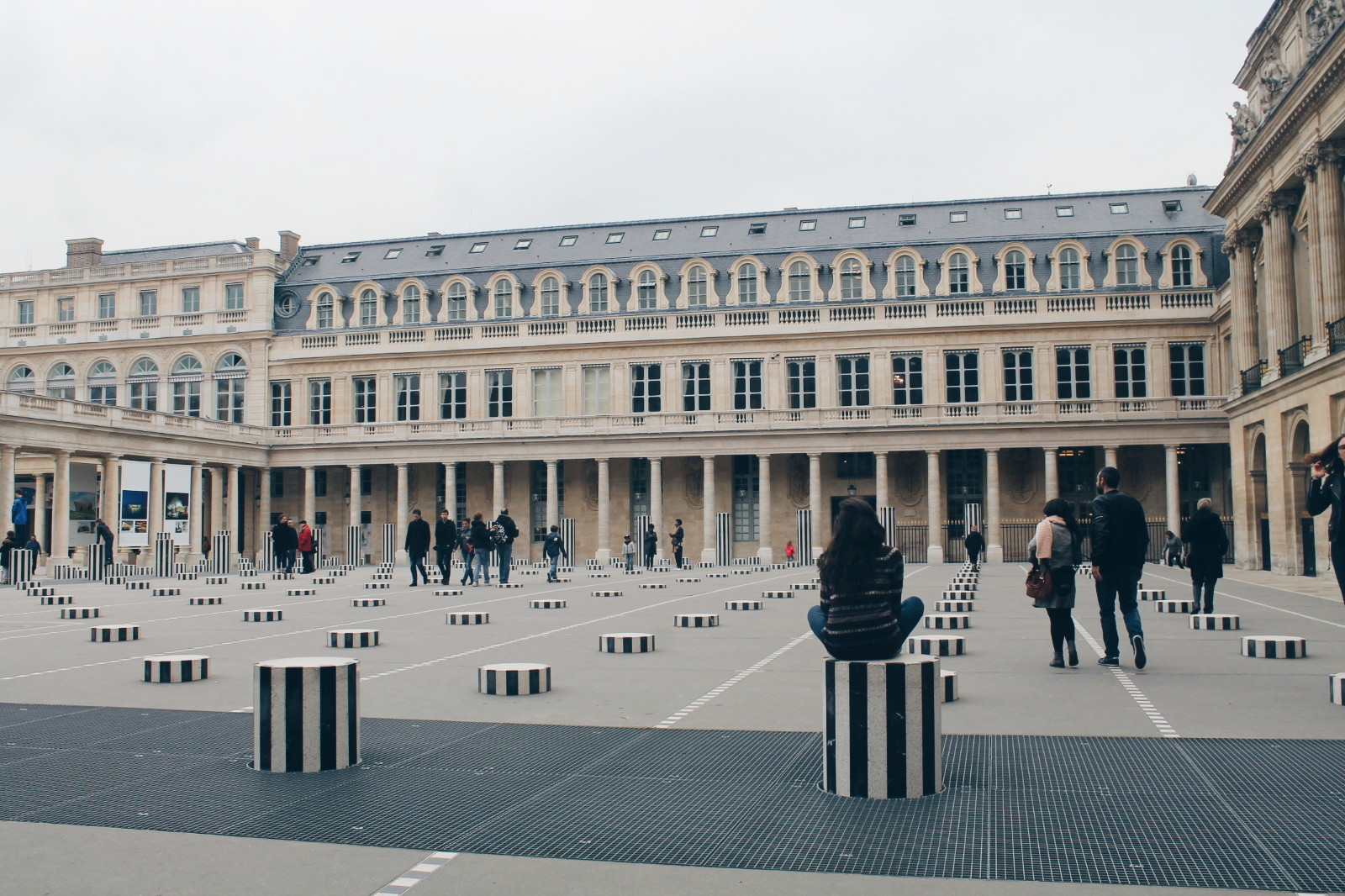 Place de Igor Stravinsky
Despite this not being one of the most characteristic places of the French capital, I decided to include it because it is different to all of the above places. Really, all of the buildings in Paris stand out for their harmony, perfect architecture, historic fronts, etc., but the Igor Stravinsky Square is completely the opposite. It is inaccurate, extravagant and very strange, practically the opposite to everything that I have shown you up until now. It is a square where there is a quite big fountain full of sculptures which work as fountains. The most famous figure in this square is the Bird of Fire, which shares a name with the ballet piece by the great composer Stravinsky. This figure, like the rest of the ones on the fountain, have very bright colours which contrasts with the rest of the city. In fact, all of these sculptures are inspired by this very famous music. Between them, we could find a treble clef, some passionate red lips or an elephant.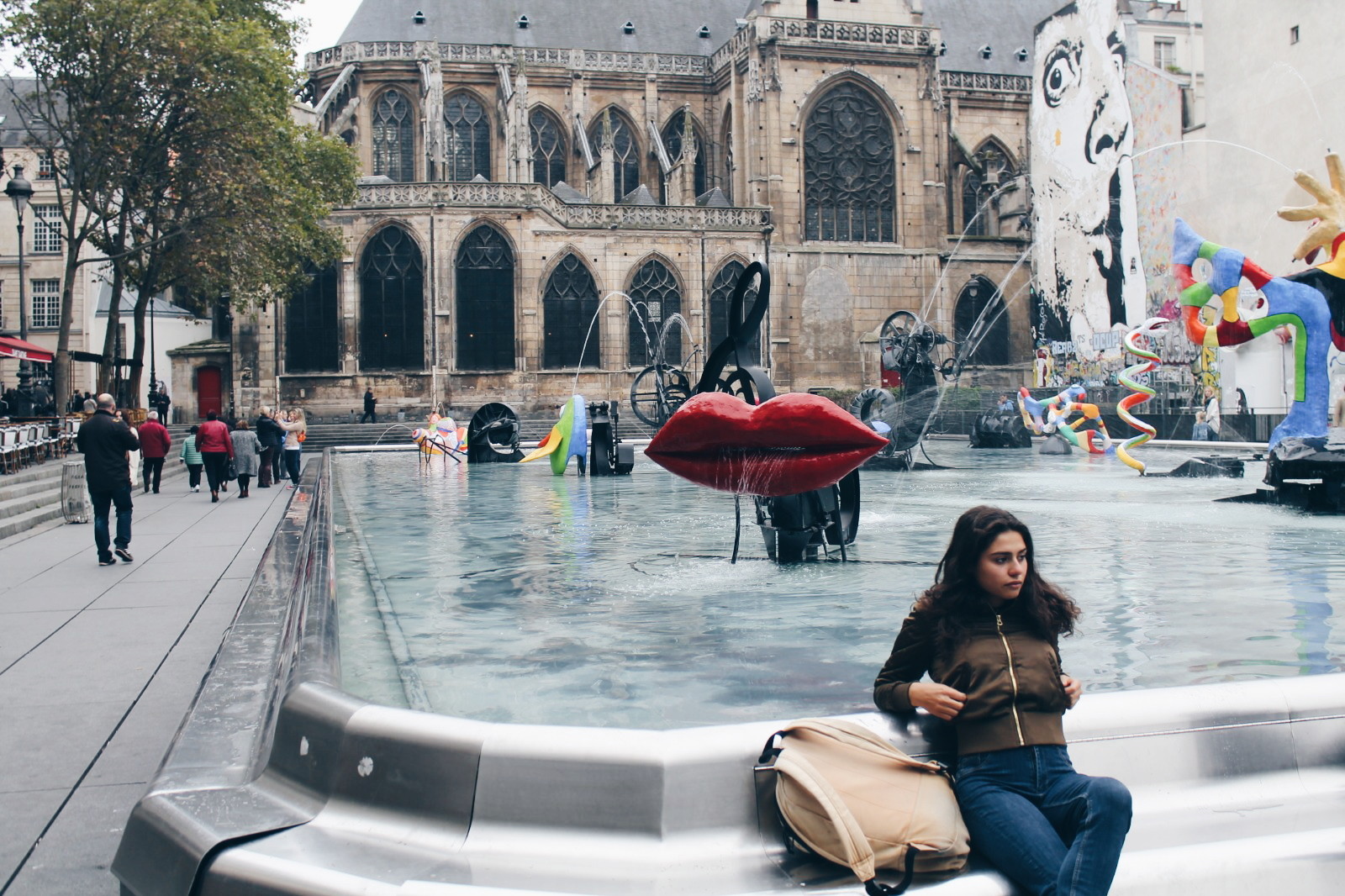 This place, for me, is a place to dream, to let your imagination soar and to break the pattern of perfection in Paris. Just behind this square, there is the Église Saint-Merry, in Gothic style, which creates a brutal contrast between one monument and another. I recommend it 100 per cent.
And these are the places that I wanted to show you today. In the next entry I will show the rest of the places, to complete our itinerary for Paris, along with my five must-see places, which I will dedicate a final post too. Can you imagine what the next places will be? Well, now I am going so I hope that you have enjoyed the photos, that you have discovered and learnt new things and that now you will want to get to know Paris even more. Thank you for reading and we will see each in the next post with a lot more content.
---
Photo gallery
---
---
Content available in other languages
Want to have your own Erasmus blog?
If you are experiencing living abroad, you're an avid traveller or want to promote the city where you live... create your own blog and share your adventures!
I want to create my Erasmus blog! →