Disneyland Paris, where dreams come true (1 of 3)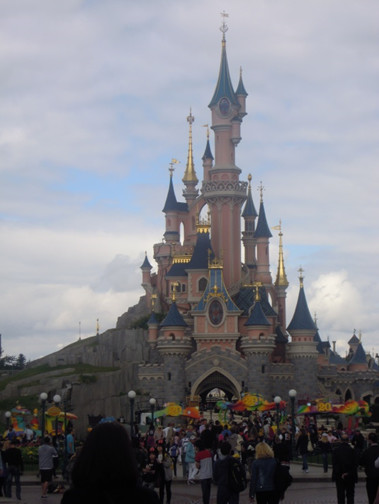 The magical castle (of Sleeping Beauty) in Disneyland Paris
Walk Disney universe in one park
Walter Elias Disney (1901-1966) was a key figure in the history of animation cinema: as well as being the creator of Mickey Mouse, amongst other characters, "Walt" is responsible for making us dream. His short films and other films made us, at least the majority of us, dream of finding Prince Charming (who knows if he's not going to turn into a frog at the end of the story?) or dream of fighting villains and dragons.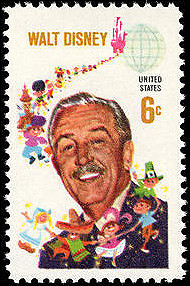 Walt Disney on an American stamp, 1968 (Source)
There are so many Disney tapes that have made us dream! From "Snow White and the Seven Dwarfs" (1959) to the last production of the company: "Star Wars: Episode 8", which will be released in December and we're all waiting with excitement... if you have grown up with these films, like me, I know a place where you'll have an absolute blast: Disneyland Paris. This is the second time I have been there and, I'm almost certain it won't be the last.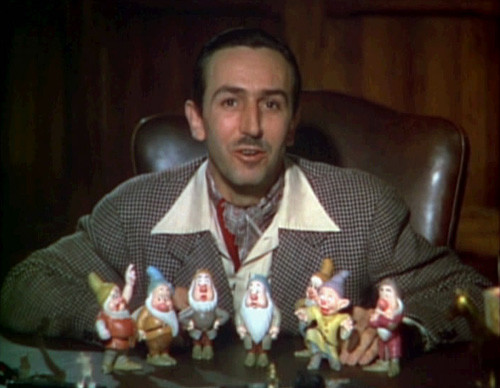 Walt Disney in the trailer for "Snow White and the Seven Dwarfs", 1937 (Source)
"I never want to be old" - he said clearly - "I want to be a kid forever and have fun. Therefore, I went to the gardens in Kensington and I spent lots of time with the fairies"
(James Matthew Barrie, British writer, 1860-1937).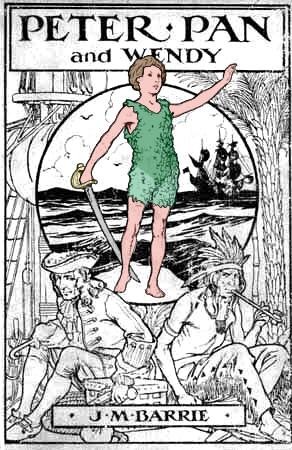 Poster of "Peter Pan and Wendy" from 1915, de J. M. Barrie, 1911 (Source)
The place
Whether you've heard of Peter Pan or if you just fancy having a good time at a theme park, I recommend visiting this place. Disneyland Paris is 32km from the French capital and you can get there by car, train or bus. You can even get the bus from the airport. In any case, don't worry: I'm sure if you go towards the "second star on the right and keep going until sunrise", you'll get to this magical place.
Disneyland Paris is divided into two parks: Disneyland Park dedicated to the classic films we all know, and Walt Disney Studios Park focusing on the world of cinema. In the following link, here's a map to find out about each corner (http://www.disneylandparis.es/parque-disneyland/mapas/).
The attraction park is huge, and although you can enjoy most of it in just one day, I recommend dedicating two or three days there, if you want to go on all the rides and enjoy everything it has to offer... it's a real experience!
Prices
The entrance price ranges from 40 to 60 euros if you just want to go to one of the parks, whereas if you want to go to both, the price goes up to 70 or even 95 euros. As well as buying tickets for various days, you can also buy a Fastpass, where you can skip the queues on some of the rides.
In terms of the accommodation, there are different hotels in the park and some hotels only 15 or 20 minutes away (http://www.disneylandparis.es/hoteles/#/hoteles-disney/). In addition, you can buy package deals which include the hotel and tickets to the theme park.
However, the hotels in Disneyland are quite expensive and if you're not fussed on living the full Disney experience, I recommend staying in another hotel in the nearby areas.
---
Photo gallery
---
---
Content available in other languages
Want to have your own Erasmus blog?
If you are experiencing living abroad, you're an avid traveller or want to promote the city where you live... create your own blog and share your adventures!
I want to create my Erasmus blog! →