Disneyland Paris: Parade
The parade
This piece picks up from my last article that goes into detail of how to enjoy the four different magical areas of Disneyland Park. The parade is one of the big highlights that you should not miss during your Disneyland experience. To add a bit of background, three mates and I were in Paris visiting each other and we decided to head off to Disneyland Paris and check out what all the hype is about. So far, the hype is quite justified. We spent most of the day running around from morning to evening going to different rides and amusement areas and enjoyed the good food. After finishing off our last part of Disneyland (Discoveryland) we ended up walking closer to the Sleeping Beauty castle as there seemed to be quite a bit of commotion going on.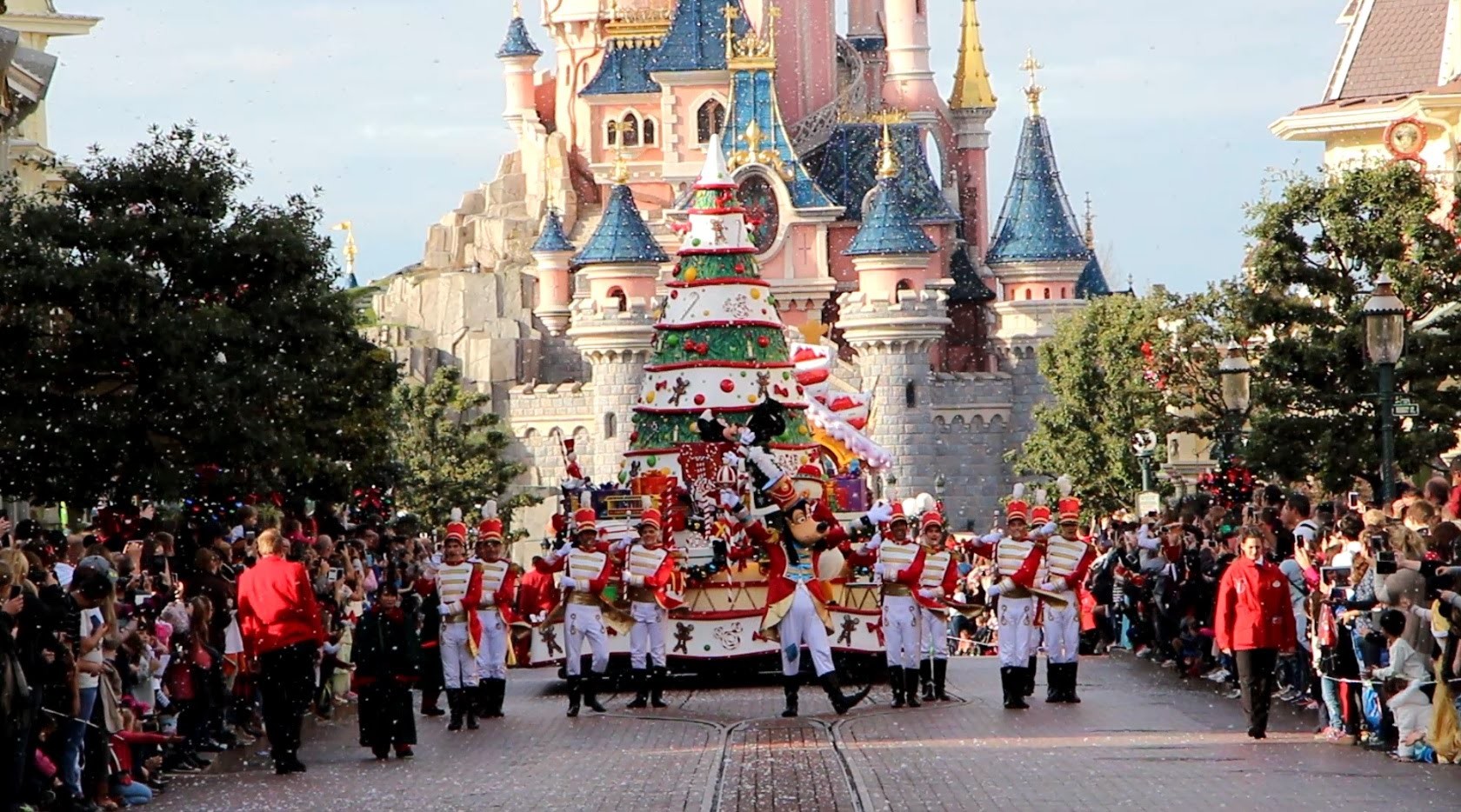 My mates and I just finished the Pirates of the Caribbean lagoon cruise. We saw a large river of people walking towards the Sleeping beauty castle in the distance. If you would like a helpful tip, then when you witness large groups of people heading in the same direction with purpose then follow them. Disneyland is full of random parades occurring throughout the park. In this case, I had not expected it to be the largest and most spectacular cartoon parade I had ever witnessed.
The flanking parts of the path of the parade was incredibly saturated with people. It was a bit of an issue as we had a short mate. Luckily, we were able to find a slight opening. After a short wait you will hear the music commencing. Then slowly you will have different floats coming in. I was sceptical at the time of how grand it would be, however, then I experienced how great it was. There were many different floats coming in from many Disney characters. The floats were designed strikingly good. The details were spot on for the different characters. The main floats were one of Santa Claus with his pink face and large gut. The crowd exploded when he passed by as the big man waved his cheering fans. Before him you had many different floats from characters such as the Little Mermaid and Snow White. Each float had its own theme music which was curious as the songs didn't interfere too much with each other.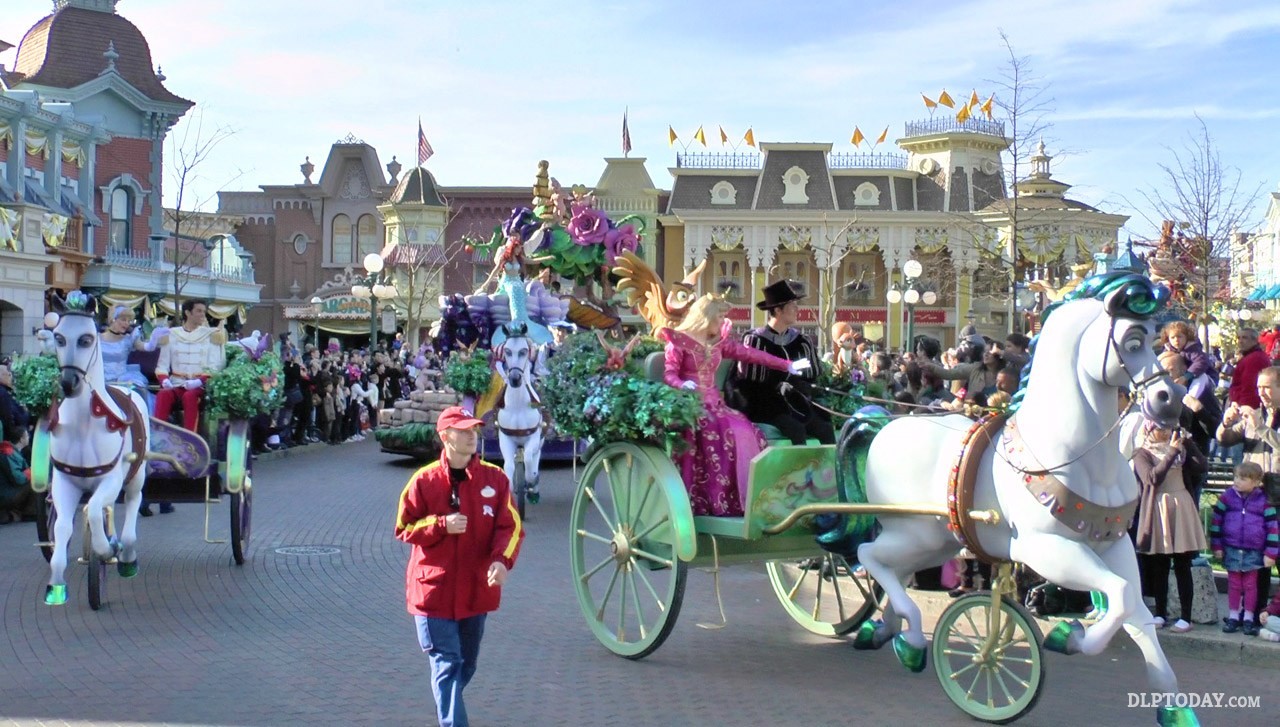 When Santa Claus was passing the floats starting shooting artificial snow. As the time I had been there was two months before Christmas it seemed appropriate. It was definitely a great addition. It was also fitting that right after the Frozen float came by. Elsa was standing upon her 'icy' castle while waving at the crowds. We have to remember that Frozen became a critically acclaimed film. So when he passed by I was subjected to ear-piercing screams from children all around me. Riding at the front tip of the castle would be Olaf the snowman. Without surprise, the float was bellowing the Frozen signature song 'Let it go'.
The one right after was my favourite float. A large rust colored skeleton of a dragon with a full skull and a red ruby eyes rolled in. Ominous music started playing as the magnificent beast rolled in. I find the design absolutely stunning. Although, what I had not expected was the fire show coming from that dragon. It let out a roar before shooting flames high into the sky. I had been behind a couple of people and several meters away from the flame, however I felt the full strength of the heat on my exposed face and neck. The dragon was followed by tiki torches wielding characters.
Another great float I enjoyed was the duo of Captain Hook and Peter Pan. We managed to witness this great show halfway through the parade. We saw Captain Hook with a big evil smike atop a 'Skull Island' float. Pirate themed music will play before Peter Pan comes in with a couple of his crewmembers in a gold coloured crescent moon. The floats were designed in such an aesthetically pleasing manner that I was more distracted by their design and details rather than the characters sitting on top of them.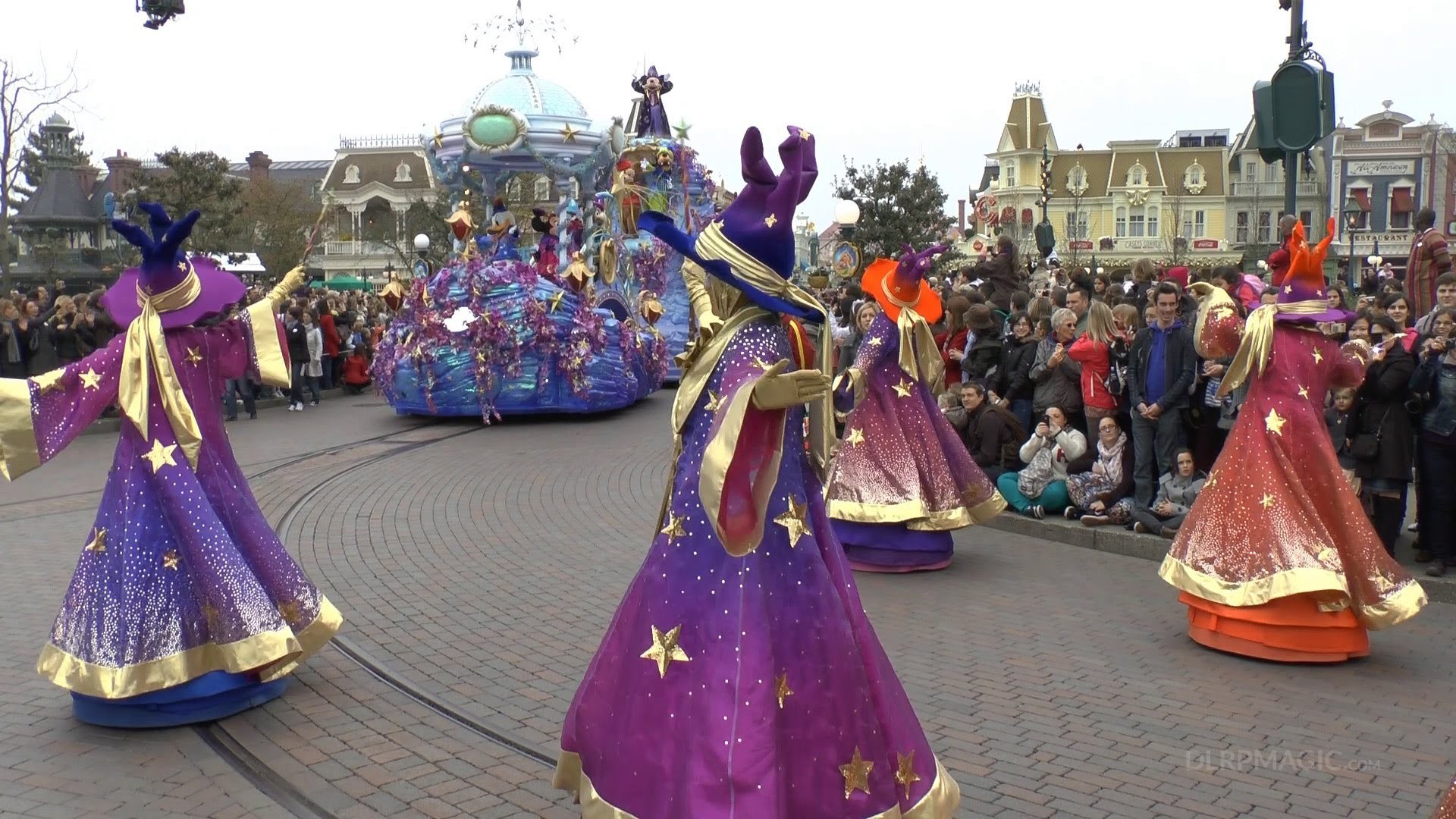 The parade lasted roughly twenty minutes although it felt like we were in different worlds as each different character rolled in. I highly recommend that you don't miss out on the parade. Especially since the parade is right next to the Sleeping Beauty castle where soon after there will be a magical show to witness. I would recommend planning your evening around this event. Even if it seems more tantalising to go to the emptier amusement rides around as the other fellow Disney goers come in.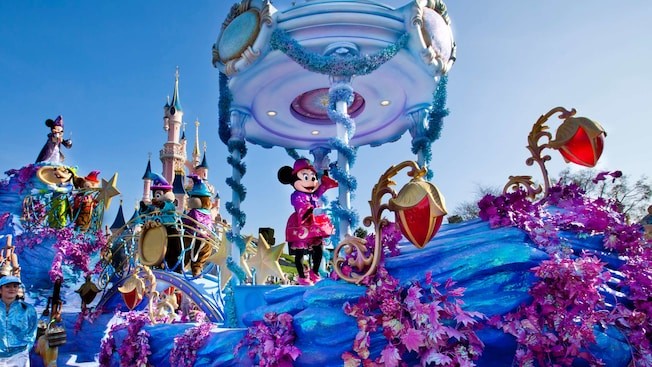 I would also recommend you come earleir to secure a good spot. Unfortunately, many people enjoy making use of the selfie stick. This makes photo taking a bit of a tricky job. I would also prepare some space on your phone storage or camera as the parade was great with many highlights throughout the whole thing. You wouldn't want to miss such a vibrant and brightly coloured parade. You'll also witness Mickey and many different prominent characters during this experience.
Conclusion
The parade signifies the end of the day at Disneyland Paris. It is one of the most existing experiences I have had in France. You really do have to plan accordingly if you want to get to the places you want to be with the number of people you have. I would not recommend bringing a massive group of friends. We had a perfect number of four people. This meant that all the rides we went on we were partnered up with one or the other. An odd number would made things a bit awkward and might leave the other person left out although I would not allow that to be a concern. Just do what you want to do. Take lots of photos and do not miss out on any of the experiences. As I have mentioned previously my mate has been to Disneyland Paris several times and is keen to go again and again. It's really a magical experience which often sees itself adding new rides and attractions with different themes on different seasons. If you plan to come here often then I would look towards seasonal tickets or membership programs. I can't recall the exact details as I had not planned to come again anytime soon as I was to leave my Erasmus exchange country. Although, if you plan to visit often whether you live in France or nearby then I would recommend looking into it.
Another thing worth noting is that if you are feeling hungry but do not want to pay a relatively pricey amount for a meal then you would have to leave the park. Close to the way back to the train station there is a McDonald's that can be found at the end of the street. Its a pretty massive place as well. You might expect it to be easy to find a place seeing as its so big but that would be further from the truth. It's fair to say that we went there during the busiest time of their service. This time was when we were all leaving after the full parade. It was pretty crazy. There was no way we would be able to get our order taken as there were too many people waiting on the several lines put out for the hungry customers. Rather, we ended up ordering our food through one of the machines. It was strange to see that not too many people do this as its quite fast and convenient. I sure was glad that they didn't really use it that much as we were able to get our food in quite quickly and without much fuss. While waiting in the crowd of screaming kids we finally got our orders and sat outside. One thing worth noting is that it rains quite often in Northern France, so make sure to grab yourself an umbrella or a rain jacket if the weather tries to rain on your parade (spectacular pun intended). Luckily, the outside area had a roof over it which allowed us to enjoy our meal mostly dry.
If you reckon McDonald's is not to your suiting then you can go to one of many restaurants located in the area. I was surprised that there were so many restaurants as it was quite far from the local town. It seemed these restaurants were open to mainly feed the Disney enthusiasts by the park. I saw mostly American-themed rib restaurants although I am sure they had other cuisines you could sink your teeth into. We stuck with McDonald's for now as it was cheap, fast and very efficient even with the hordes of people hunting for food.
After enjoying our meal we then set off to the train station. The trains came quite often, even though it was around 11 in the night. We scanned our tickets (which cost just over six euros) and made our way back to the city of Paris after a long train ride. I was quite surprised that Disneyland was so far away. I reckon it would make more sense to build it closer to Paris. Perhaps the land here was more agreeable and far away from suburbs which would cause an issue as it is quite noisy. This is especially true during the night when the Parades are in full force. Regardless, if you see yourself visiting Paris and have a full day to spare then I highly recommend you do not miss out on this experience. It truly is one of a kind and quite magical. This concludes the great Disneyland trip. Hope these three articles will serve as an appropriate guide to your future adventures here and a motivator to come visit Disneyland for yourself in the most efficient manner as it gets quite busy quite fast. So plan ahead and make sure you and your mates are prepared. If not, you may find yourself waiting in lines for more than forty minutes simply to get into a four minute ride. That would definitely get in the way of my experience.
Happy adventuring!
---
Photo gallery
---
---
Content available in other languages
Want to have your own Erasmus blog?
If you are experiencing living abroad, you're an avid traveller or want to promote the city where you live... create your own blog and share your adventures!
I want to create my Erasmus blog! →