10 free things to do in Paris!
*All activities mentioned in this article are free for EU citizens aged between 18 and 25, and most are free for everyone. I'll put an asterisk next to the few things that people outside this category will have to pay to do.*
Paris is one of those cities everyone has got to visit at least once in their life: it's beautiful, romantic, and rich in history and culture. However, one of the things that puts many people off the place is its priciness. You won't find good accommodation cheap here, and even just one round of drinks in a bar will set you back quite a bit. However, whenever it comes to sightseeing, your bank account doesn't have to suffer. In this article, I'm going to be going through ten things you can do in Paris without spending a single penny (or should I say centime?)!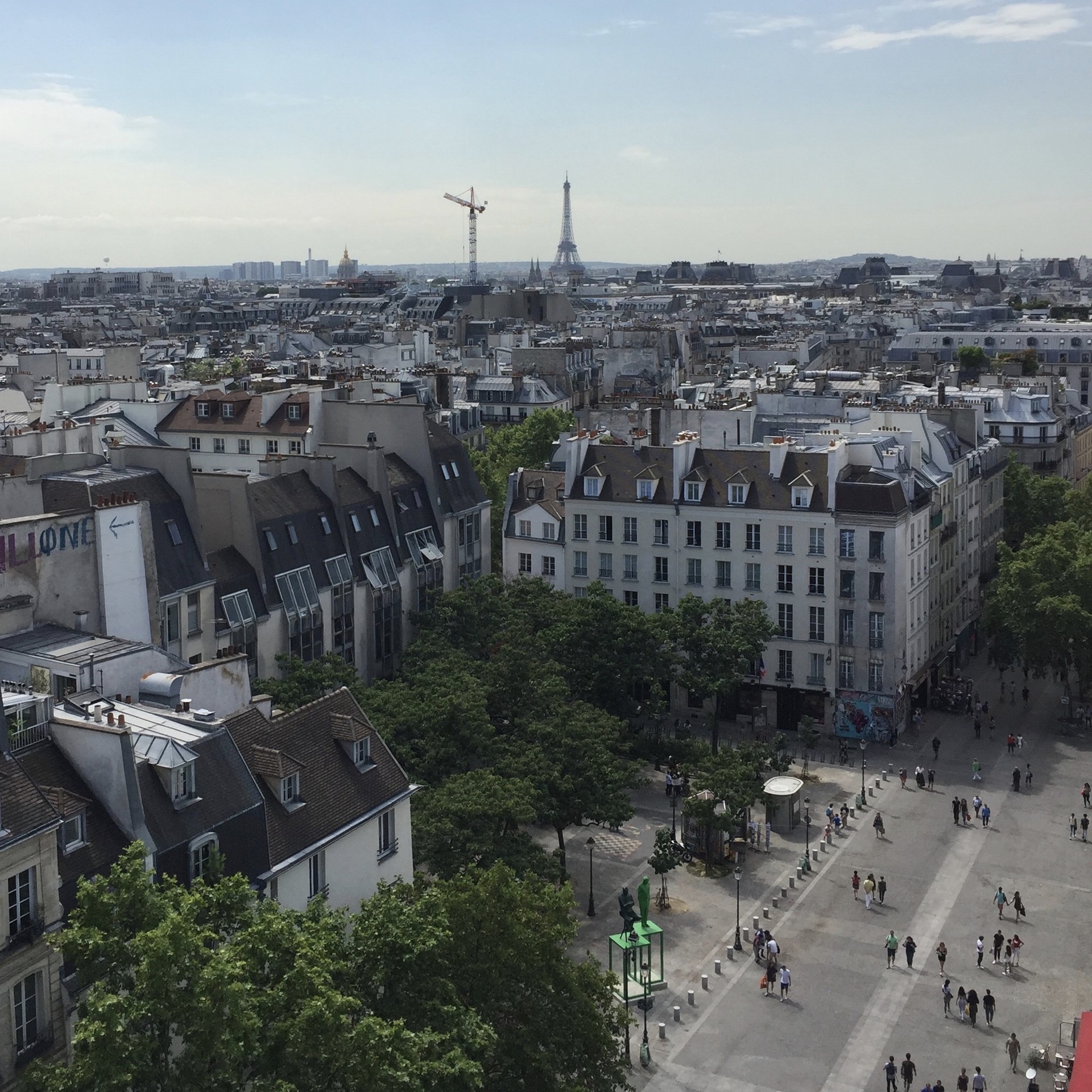 Visit Notre Dame Cathedral
You cannot go to Paris without taking a trip to see its most iconic place of worship – also Europe's most visited sight – Notre Dame Cathedral. Following a recent tragic fire, much of the building has been destroyed, but the façade is still as pristine as ever, and will be a perfect background for your travel photos once the area is reopened to the public! For now, admire the building from across the river – it's an architectural masterpiece, no matter which angle you view it from!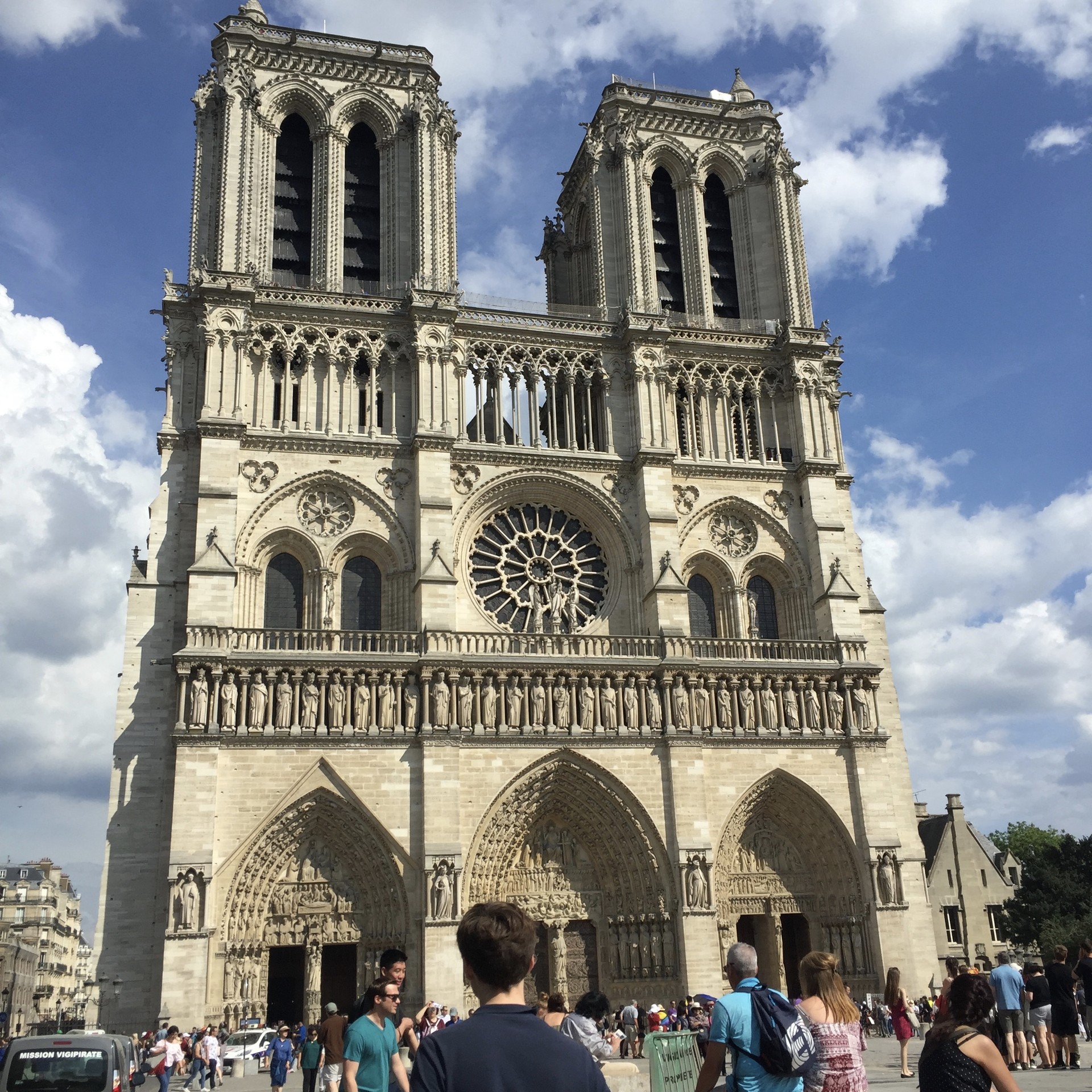 Walk along the Seine
While you're in this part of town, take some time to walk along Paris's gorgeous River Seine. There are so many fantastic bridges along the way, as well as a load of great spots to sunbathe in (if the weather allows it!). You may come across art instalments as you walk, and, if you go in the summer months, you'll see parts of the riverbank transformed into artificial beaches (Paris Plages).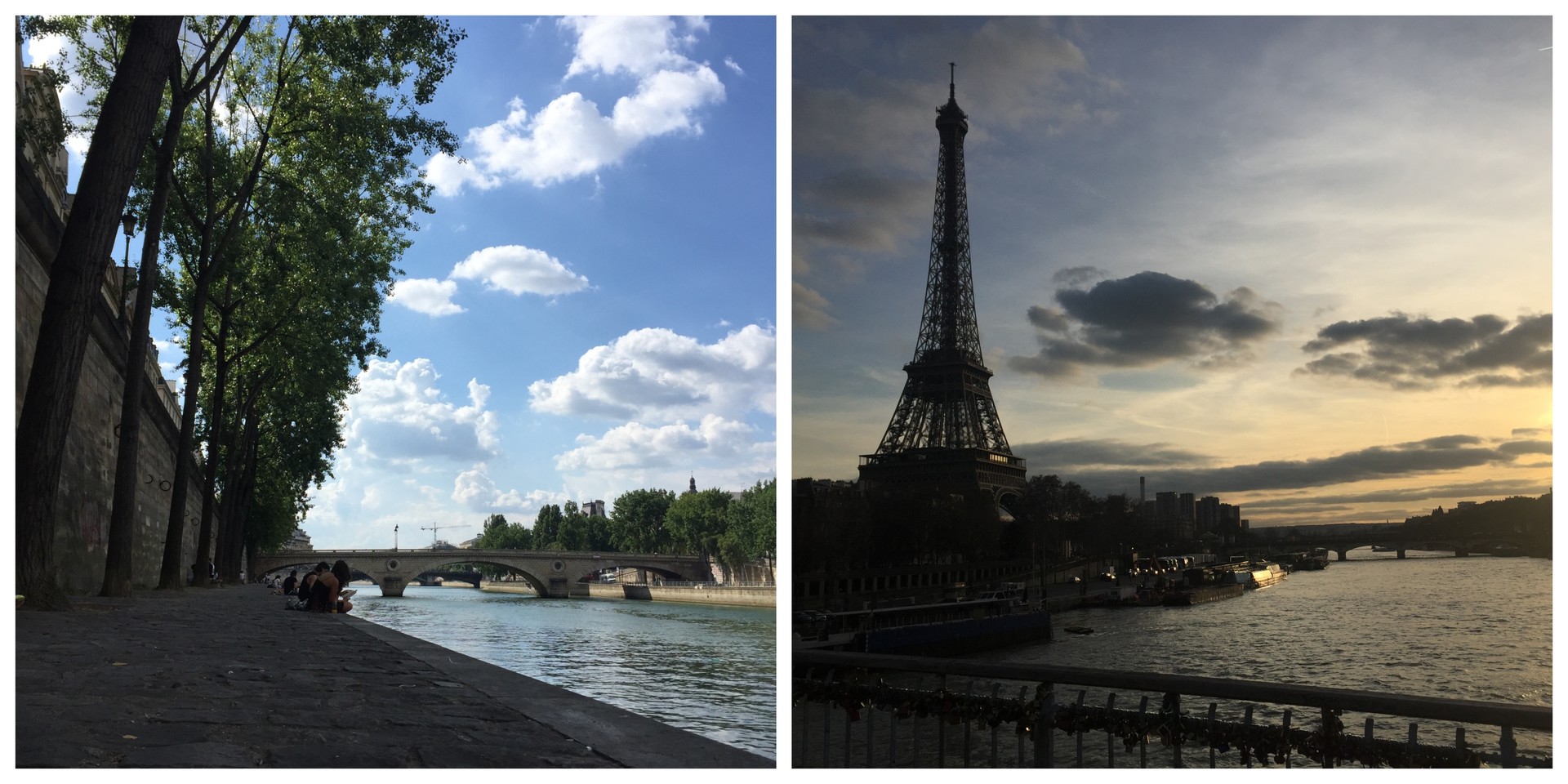 Climb to the top of the Arc de Triomphe *
Another famous monument of the city, which offers the same great views as the Eiffel Tower without the price tag attached, is the Arc de Triomphe. Located in the middle of Paris's busiest roundabout – my boyfriend and I stupidly walked across this ten-lane road, rather than taking the underground passageway – this arch was built to commemorate those who lost their lives during the French Revolutionary and Napoleonic wars, and is now a very popular sight for tourists.
Because of this, it's worth arriving about half an hour before you want to be at the top – I suggest timing things so you get to see the sunset. Make sure to get your hands on a ticket before you start queuing (available in the underground passageways). Those entitled to free entry will naturally not have to pay for theirs.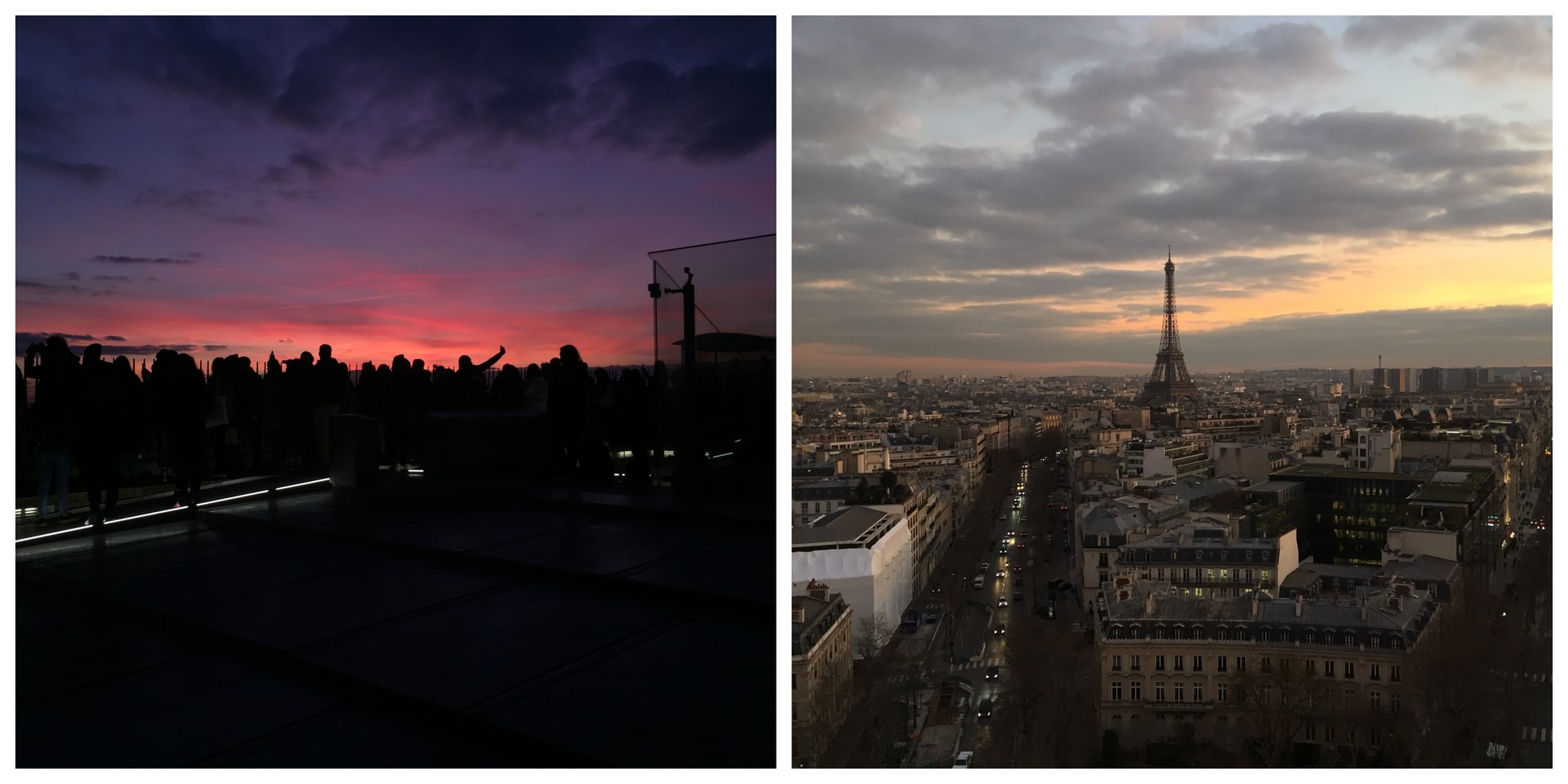 Visit the Sacré-Coeur
Another Parisian church worth visiting is the Sacré-Coeur. There's actually a whole debate on the aesthetic value of this building: some view it as one of the ugliest monuments in the city, and others as among its most beautiful. Decide for yourself who's in the right! If you find you agree with the former group, fear not: this basilica is actually built on top of the hill, so you can just turn 180º and enjoy an amazing panorama of the city below instead! If you have a bit more time on your hands, attend a service inside for free.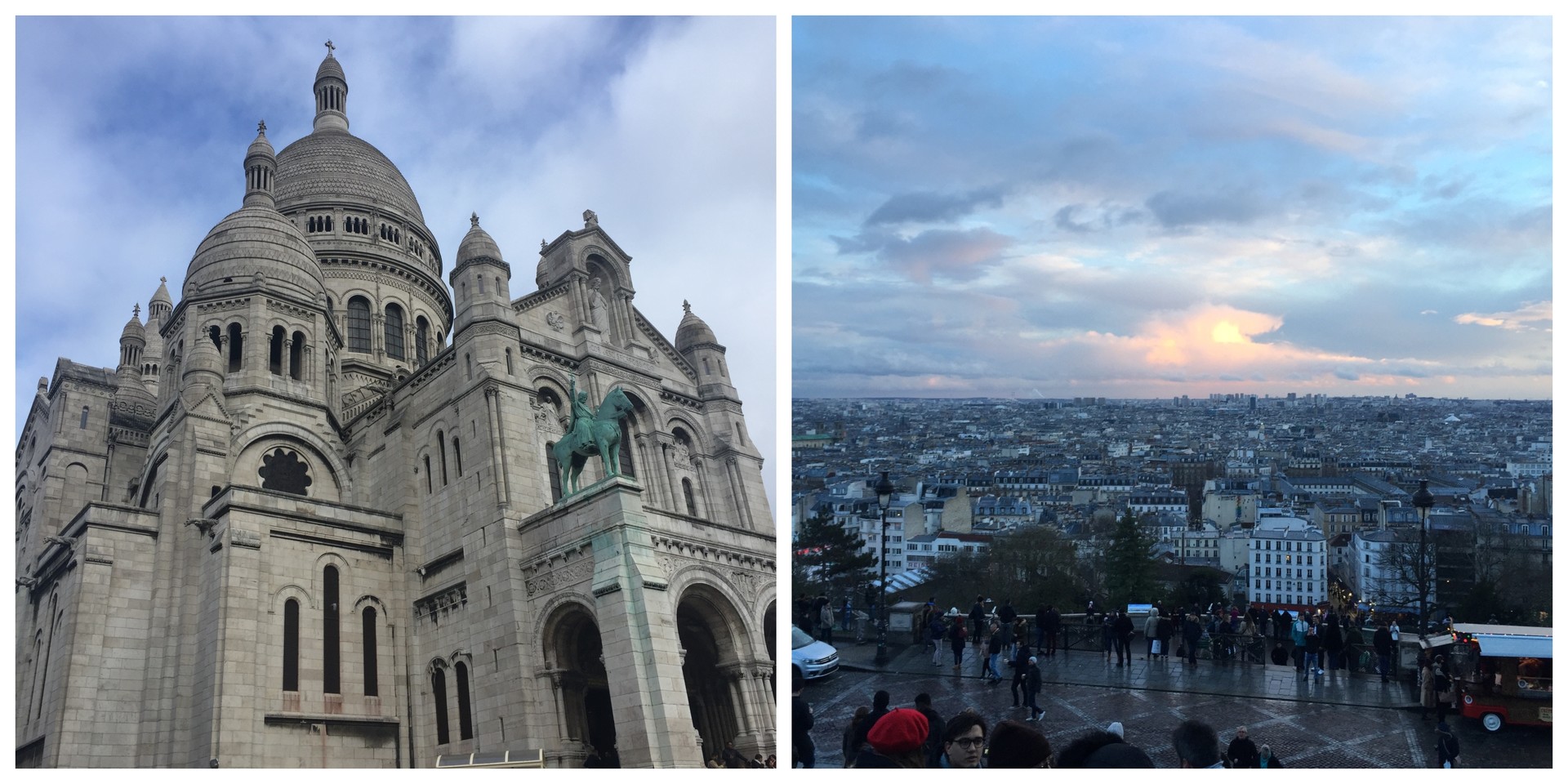 Visit the Sainte-Chapelle *
One final place of worship you've got to see in the city is the Sainte-Chapelle. The exterior of this Gothic style building isn't the most enticing – in fact, if you didn't know what was inside, you'd probably walk straight past it – but the inside really is something else! Take your place in the queue and treat your eyes to incredible stained glass windows, and (in the lower chapel) a gorgeous star-painted ceiling.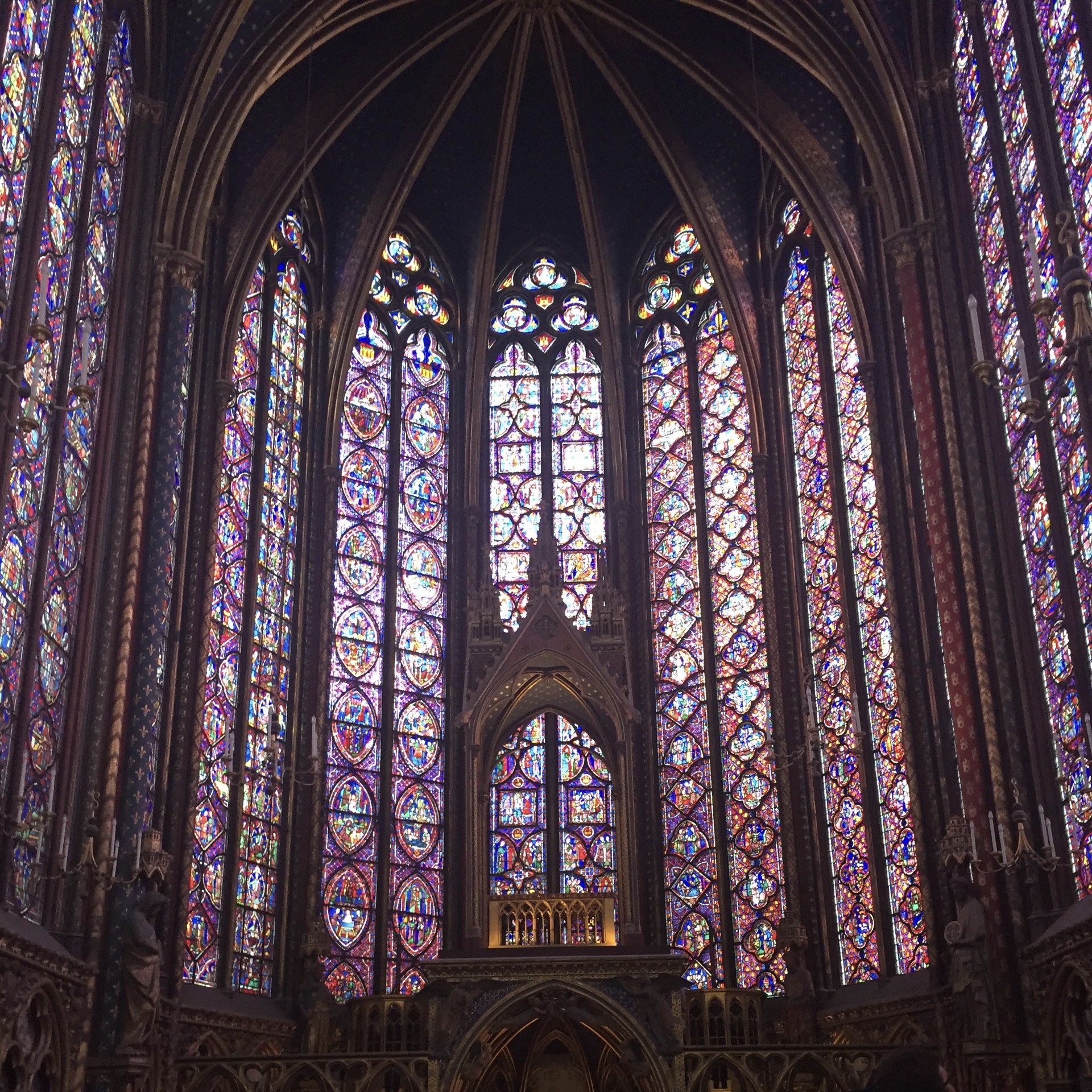 Visit a museum or art gallery *
Paris has so many fantastic museums and art galleries, the vast majority of which offer free entry for EU citizens aged between 18 and 25. A few of my favourites include the Musée Pompidou, a modern art museum with a quirky exterior, the Musée du quai Branly – Jacques Chirac, which is dedicated to the art and culture of various indigenous peoples, and the Musée Zadkine, a lesser-known gallery which houses the sculptures of artist Ossip Zadkine.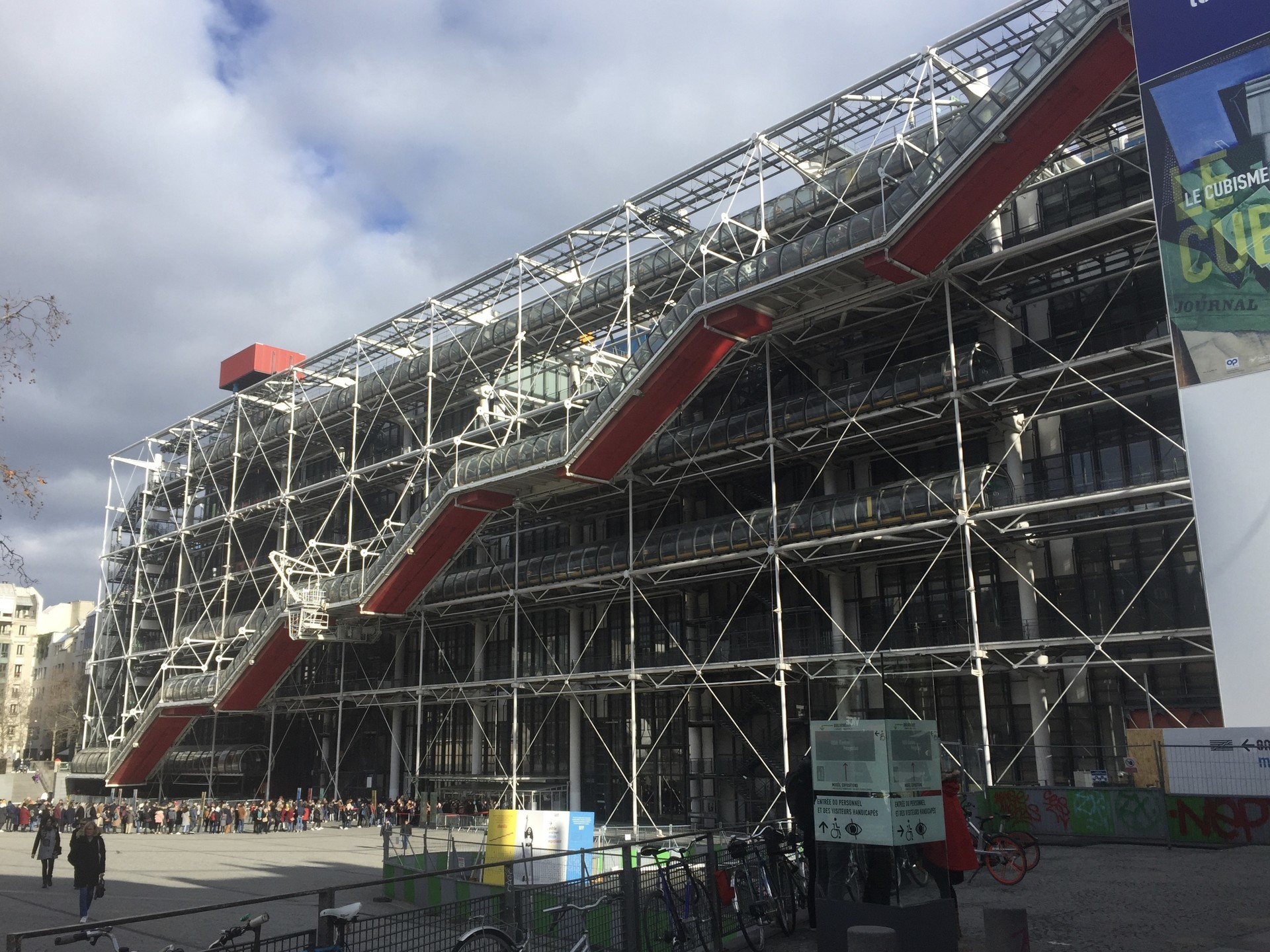 Some of these institutions will have long queues outside them, but don't be disheartened: they usually go down pretty quickly! If you don't fancy waiting around, however, book a ticket in advance and get fast-track entry.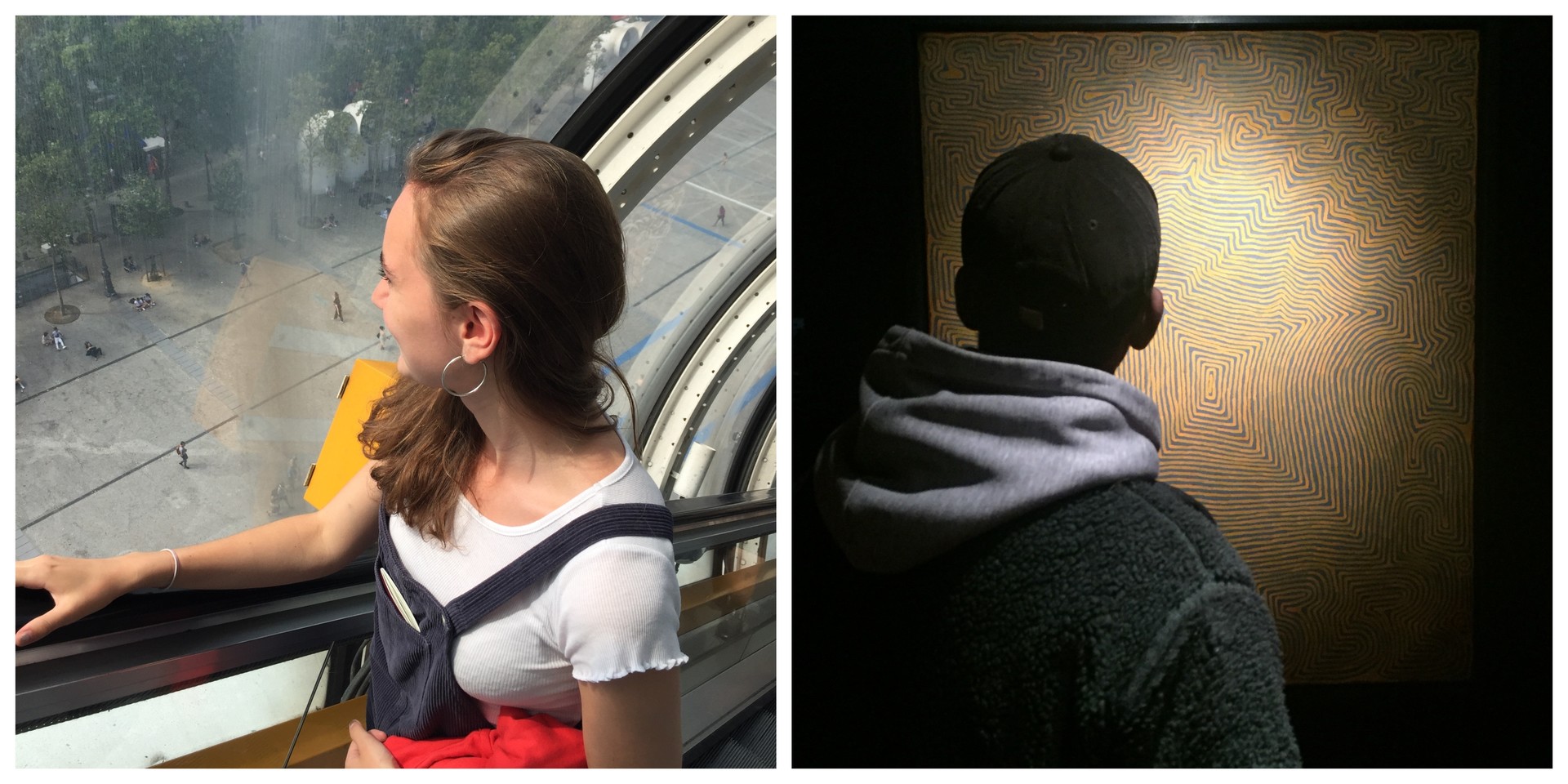 Visit the Panthéon *
If you still haven't had your French culture fix, head to the Panthéon. Striking inside and out, this building was formerly a church, but has since been converted into a non-religious mausoleum, housing the remains of – or otherwise paying tribute to – some of France's most distinguished historical figures. Among these are philosophers, Voltaire and Jean-Jacques Rousseau, authors, Victor Hugo and Émile Zola, and physicists, Pierre and Marie Curie.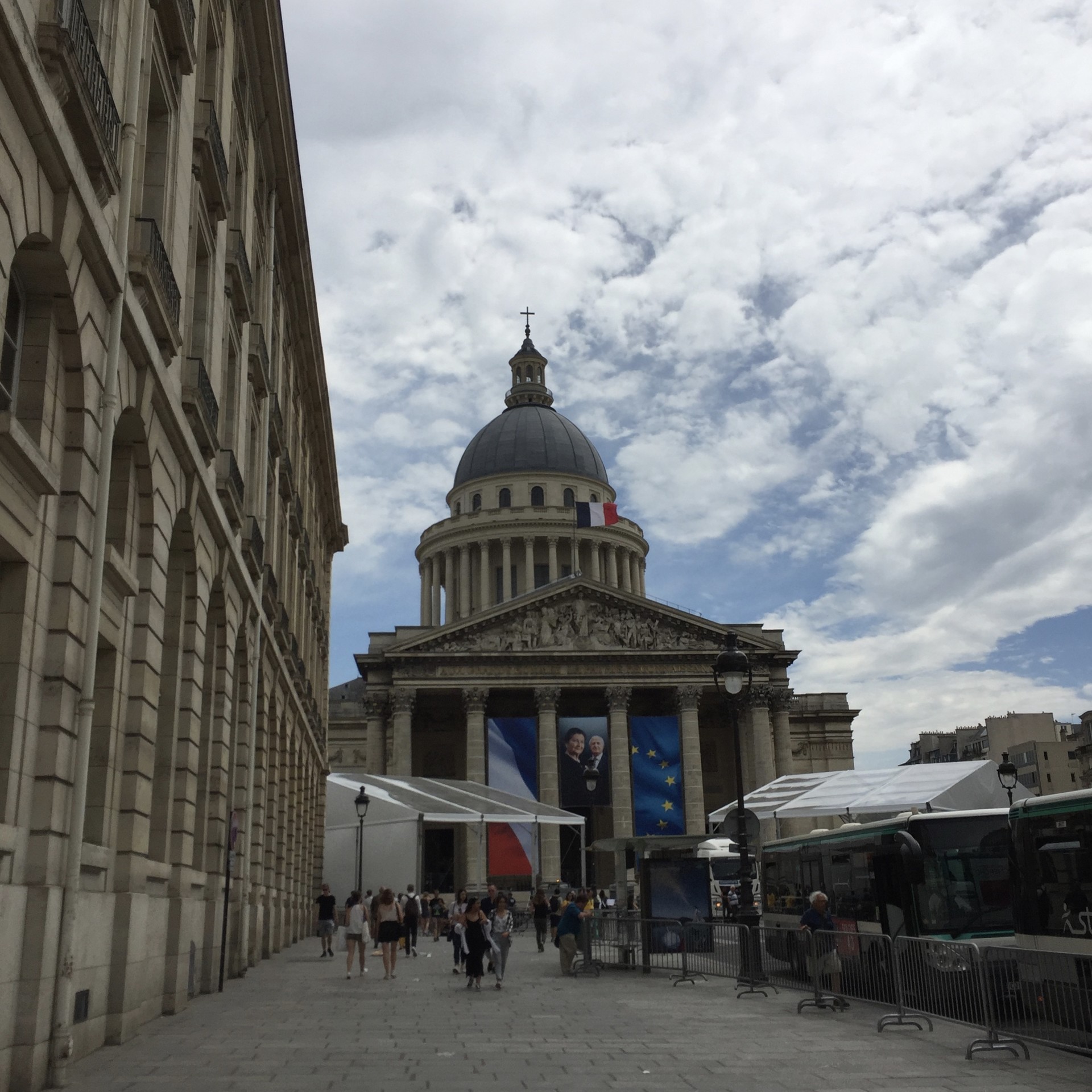 Relax in a public garden
Paris has a whole load of gorgeous public gardens, and when you're tired out from sightseeing, there's no better place to sit and rest your legs! My favourite park in the city has got to be the Jardin du Luxembourg (Luxembourg Gardens): not only does it have loads of fantastic spots to chill in but it also boasts an art gallery (the Orangerie) and a pond where you can sail model boats.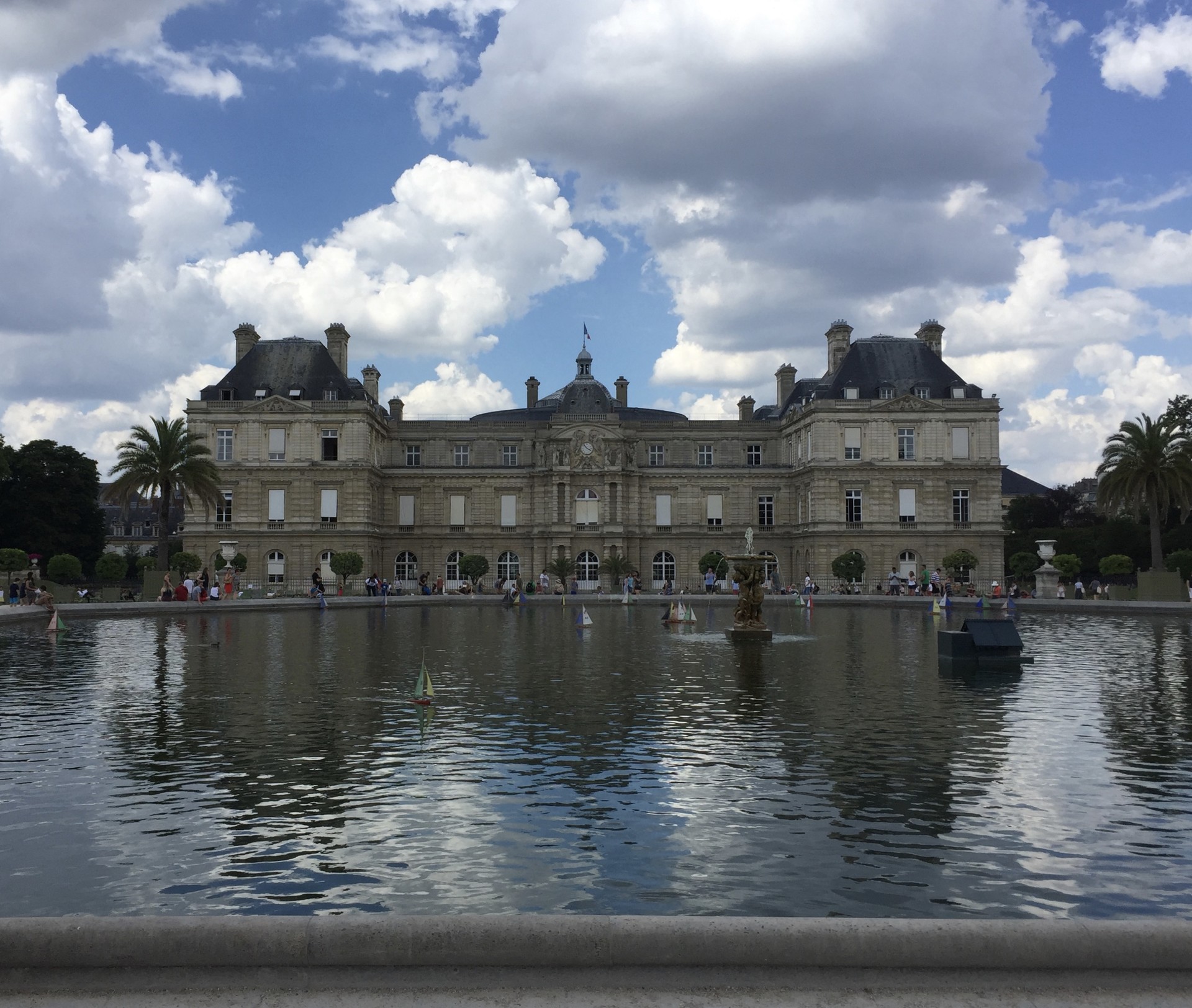 Go window shopping
Just because you're not going to buy anything – although I can't promise you'll walk away empty-handed – doesn't mean you shouldn't go and browse some of Paris's most famous shops! The Galeries Lafayette is an obvious place to go – this department store is absolutely stunning inside, and offers amazing views over the city from its terrace. Shakespeare and Company is another iconic shop – here you can find books of every genre, and they're all published in English, so you can relax your brain a little! Finally, why not have a wander through one of the city's many arcades? My boyfriend and I loved exploring the charming Passage Verdeau.
Wander round one of Paris's neighbourhoods
Finally, one of my favourite free things to do in Paris is to wander round its beautiful neighbourhoods. There are two in particular that I can't get enough of: Montmartre and the Marais. The first is Paris's bohemian district – thought as a village in itself – full of former artists' workshops, windmills, and other quirky buildings. Here, you'll find classic landmarks like the Moulin Rouge cabaret and the Café des Deux Moulins (featured in the hit film, Amélie), as well as lesser-known sights, such as the Vignes du Clos Montmartre, an extraordinary urban vineyard!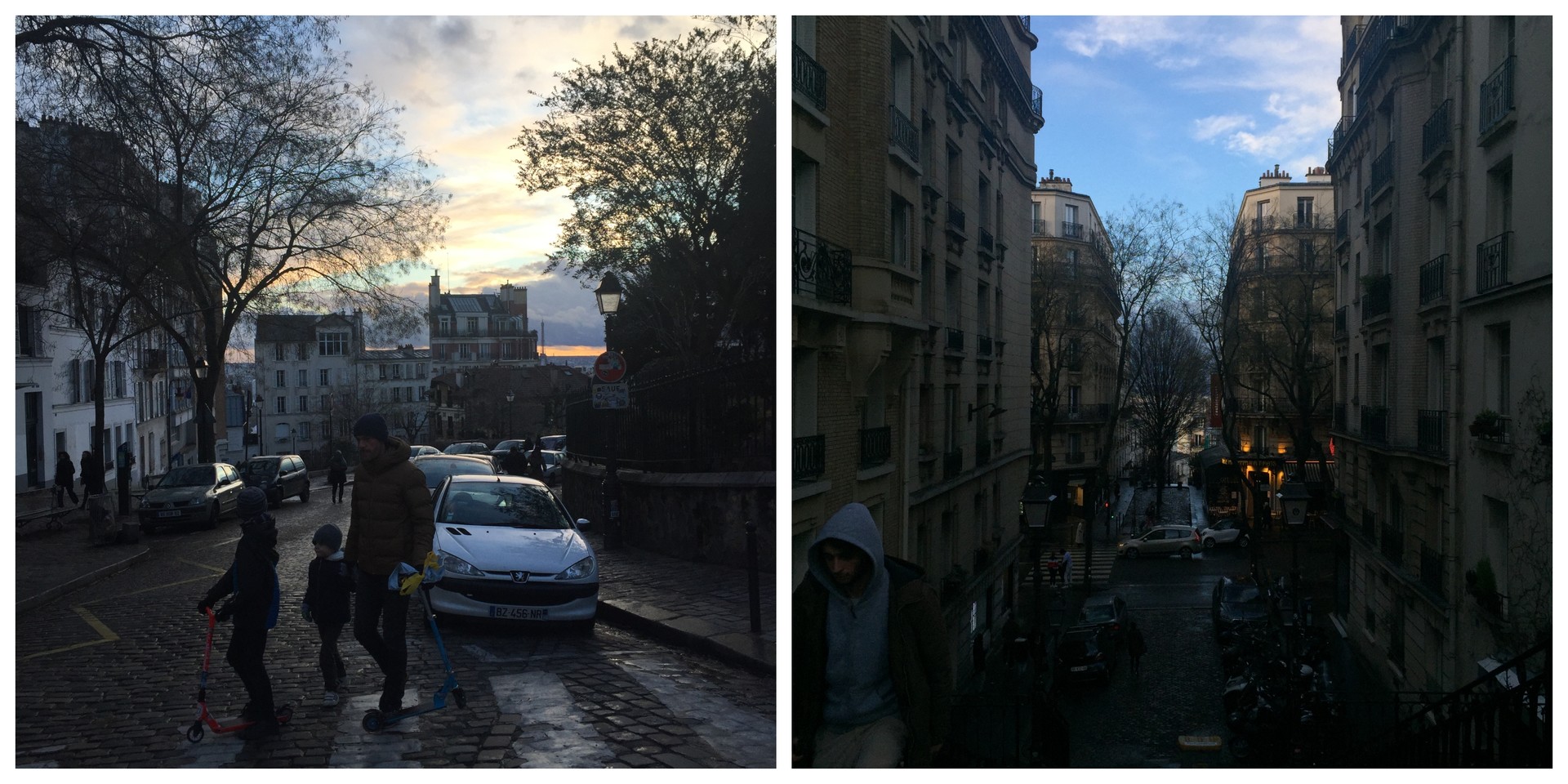 From bohemian to hip… Paris's most up-and-coming district has got to be the Marais. Once the Jewish quarter of the city, this place is still full of kosher restaurants, but also boasts some fantastic street art and thrift stores, as well as the beautiful Places des Vosges park. Ditch the guidebook, and let your own two feet lead the way. You never know what you might find!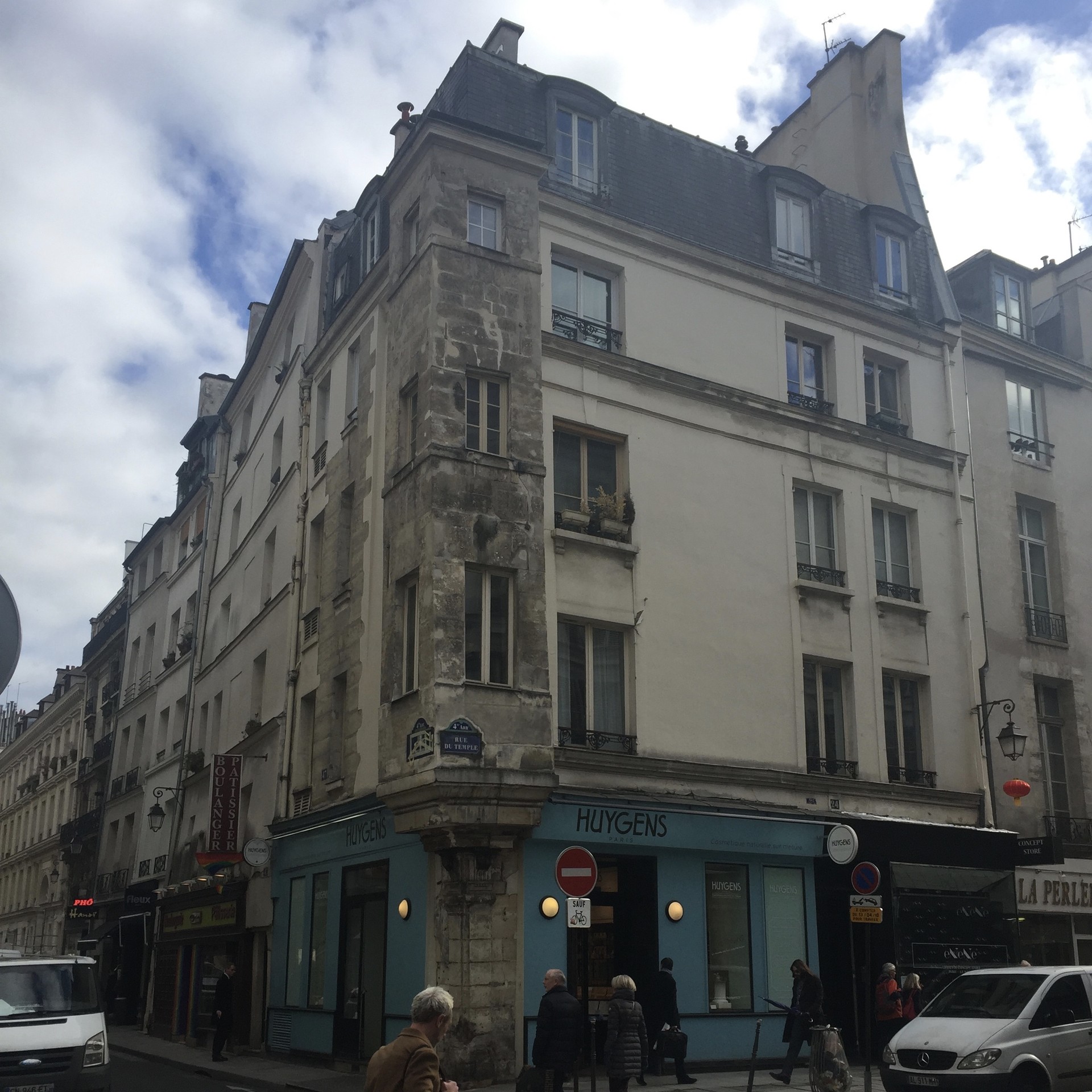 That's all, folks!
So there you have it: ten free things to do in Paris! This city is only as expensive as you make it, and if you know where to go, you can wave goodbye to burying yourself in debt, and immerse yourself in the city's history and culture instead! Remember, if you're an EU citizen aged between 18 and 25, to keep your passport on you at all times, so you can soak up all those free deals. Bon voyage, and à bientôt!
---
Photo gallery
---
---
Content available in other languages
Want to have your own Erasmus blog?
If you are experiencing living abroad, you're an avid traveller or want to promote the city where you live... create your own blog and share your adventures!
I want to create my Erasmus blog! →