Erasmus Experience in Palermo, Italia de Ramón
Architecture and landscape

10 / 10 points

Entertainment

6 / 10 points

Culture and customs

8 / 10 points

Transport

4 / 10 points

Gastronomy

8 / 10 points

Prices

8 / 10 points

Party

6 / 10 points

Weather

10 / 10 points
---
Why did you choose to go to Palermo, Italy?
My first option was to go to a country where the classes were taught in English, as I had no previous knowledge of the Italian language. In the end this was not possible as the study plans and validation of the courses in universities with classes in English were not in my interest, which is why I thought that Italian would be an attainable language for a Spaniard. I chose Palermo because I have a friend that lives there, so I wouldn't be completely on my own when I arrived in the city. Moreover, I had heard from many people that it is a place that is very different, with a pleasant climate, incredible beaches and great gastronomy. So, I took a leap of faith and chose Palermo as my first option!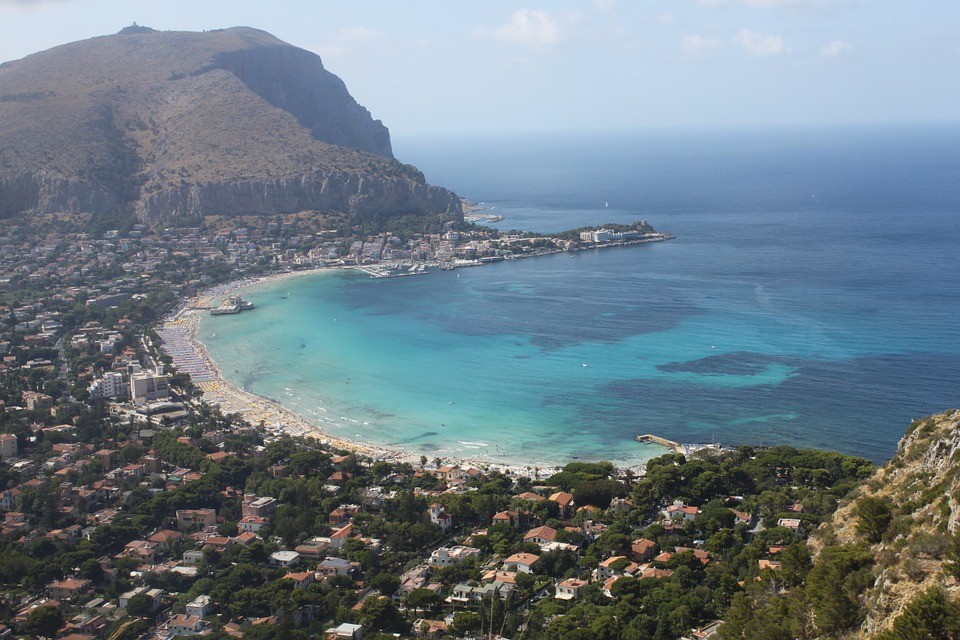 How long is the scholarship? How much money do you receive to help you with living costs?
I received 250 euros a month for nine months.
What is the student lifestyle like in Palermo?
There are loads of Italian and international students here. The people that you meet always intend to be helpful, and I felt very accepted all the time.
Would you recommend the city and the University of Palermo to other students?
The University of Palermo is a bit of a disaster when it comes to bureaucratic processes and the level of teaching, which is much lower than that of the university I study at. However, I would not change my Erasmus experience here, as it has taught me a new language, and I have learned many other skills that are important in life: managing living far away from home, economic skills, opening your mind and much more.
What is the food like in Italy?
The food is fantastic. I love pasta and pizza, Italian gelato, arancini… but I do miss Spanish food. Here you eat well, but I have realised that it is nothing like in Spain. It has to be said that products such as meat and fish are more expensive and harder to find than in Spain, and they are of a lower quality.
Was it difficult finding accommodation in Palermo?
Not at all. I found a room through Airbnb for the first week there. Once there, I went out to find more students and spoke with them, which is how I found a room in a great apartment. You have to look online, call, contact, visit the apartments before choosing them, talk to other students… before arriving, I was worried that I wouldn't find accommodation but, in the end, I arrived there and everyone was in the same boat. On the third day I already had somewhere to go after my stay with Airbnb, and here I am.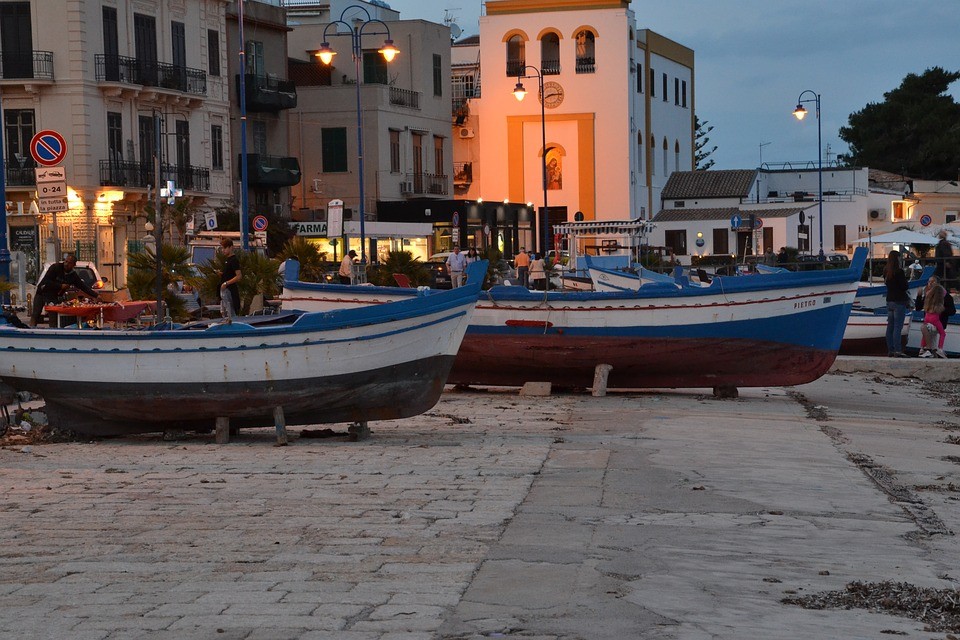 How much does it cost to live in Palermo?
It's not an expensive country. It's definitely much cheaper than my own city.
Is the language easy to get to grips with? Are there language courses available at the university?
The language isn't an issue, it's simply a question of getting the hang of it and having the attitude to really want to learn it. Yes, there was an Italian course in Palermo, with Itastra, that the university offered for free to international students.
What is the most economical way to travel to Palermo from your city?
What I did to get to Palermo was to take a bus (Alsa) from Asturias, and from there the T4 to the Madrid Barajas International Airport. From there to Palermo, and the same route, but in reverse, for the return journey. To go from Palermo Airport to the centre of the city, there are a few buses with the company Prestia e Comandè that cost 6 euros and have many different stops throughout the city.
Where would you recommend to go on a night out in Palermo?
Piazza Sant'Anna, Vuvviria, Via Candelai… and there are pubs in the centre of the city.
And eating in Palermo? Where are your favourite places?
For pizza, definitely the Pizzeria Frida (averagely priced), for pasta (very cheap), the Trattoria Rosa Nero. For gelato, definitely Brioscià. These are my favourite places.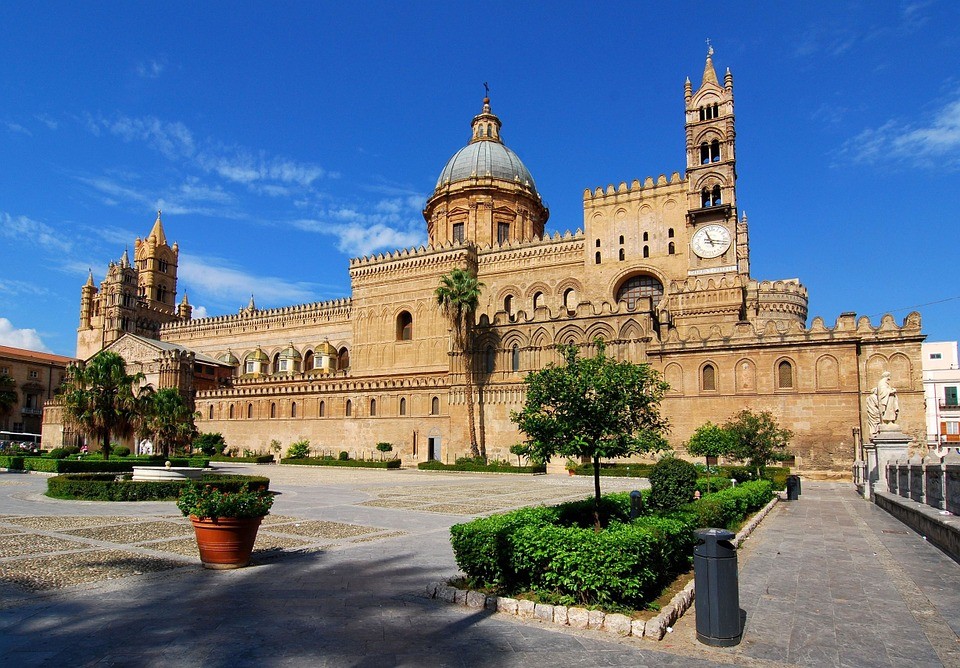 What good cultural sites are there to visit?
There are lots of things to see… the Palermo Cathedral, the Cathedral of Monreale (gorgeous inside), Mondello beach (a paradise), the Massimo and Politeama theatres, the whole centre is full of things to see and do, the botanical gardens with its enormous ficus. And definitely the entirety of Sicily is full of marvels such as its Greek temples (those in Agrigento, for example), Etna, the Aeolian Islands, I could carry on indefinitely.
What advice would you give future students heading to Toledo?
Don't be afraid, once you arrive finding accommodation is easy, you will meet so many great people from so many different places that will help you and they will help you to feel at home. Don't stress about the bureaucracy at the university either (you have to be patient, but it will all work out in the end), and enjoy your experience, it's unique!
---
Photo gallery
---
---
Content available in other languages
Share your Erasmus Experience in Palermo!
If you know Palermo as native, traveler or as exchange student... share your opinion on Palermo! Rate different characteristics and share your experience.
Add experience →