Experience in Nitra, Slovakia by Bibiana
Architecture and landscape

6 / 10 points

Entertainment

8 / 10 points

Culture and customs

8 / 10 points

Transport

10 / 10 points

Gastronomy

10 / 10 points

Prices

8 / 10 points

Party

6 / 10 points

Weather

8 / 10 points
---
What is it like to live in Nitra? Would you recommend it? What is the city like?
Nitra is lovely developing city with long pathways and beautiful linden trees beside Nitra river. It doesn't have more than 80-90 000 of inhabitants. But it's usual to stuck in the morning traffic jams. So the best mean of transport is bicycle (own or city bike) and your feet :) Nitra is quite safe and tranquil city but I wouldn't reccomend to underestimate the danger of walking alone during night time in not much public places but I think it's like that everywhere in general. Despite the fact, you may experience the night life and its thrills in good company and it's still better than in other cities.
People are friendly but more than half didn't speak english, mainly the older ones and middle ages. So it's better to ask for help younger people or students. But you never know who can help you at all. So we shouldn't put people into the strict frames. In my opinion it's up to students whether they enjoy the city with all its qualities, places and entertainment for full or just run through the semester exchange without the deep dive into the culture and adventure which Nitra and surrounding areas offer.
What is the student lifestyle like in Nitra?
Student lifestyle is simple. Students attend the lectures they have, between breaks they have some meal, after school they use to go to the shopping malls or pubs just relax a bit with friends. And of course they are partying a lot. But despite the fact they love having fun they're not lukewarm in their studies and try to reach their study goals.
How much does it cost to live in Nitra?
Nitra is quite cheap city with low prices but of groceries and accommodation, also the price for city transportation is not much high. But the final price for living in Nitra depends on the lifestyle of concrete student again.You can spend 250€/month but price can increase up to 400 - 500€ if you choose private accommodation and meals from restaurants instead of university canteen. If you wanna travel around or spend some amount on entertainment it will also eat a small bunch of your budget.
Is it difficult to find accommodation in Nitra? Is there any advice you can give?
Students can live in student dormitories or find private accomodation. Prices for studio type are app. 200-450€, depends on choice of comfort person likes. Shared accommodation is much cheaper. You can find double rooms for rent in price 95€/month. Dormitories are usually cheaper than private and also shared accommodation,app. 60€. You can find more information at this link: https://www.ukf.sk/fakulty-a-sucasti/studenske-domovy/studentsky-domov-ukf-nitra
https://www.ukf.sk/en/faculties-and-units/halls-of-residence/halls-of-residence-ukf-zobor
https://www.ukf.sk/en/faculties-and-units/halls-of-residence/halls-of-residence-ukf-nitra

or via other
university and esn websites.
What is the food like? What are your favourite dishes?
Slovak cuisine is amazing. I would definitely recommend "our" national food gnocchi with sheep cheese (but I love it with curd cheese instead of sheep one and I also use to put slices of Gouda cheese on the top of this meal and bake it a bit in microwave. It's delicious.) You can also try other meals which are typical for another countries. We have variety of dishes but we often have potatoes or rice with some meat. You can try delicious dumplings with pork meat and cabbage in sauce too. But my favourite is potatoe salad (the one we usually prepare for Christmas dinner or Easter lunch) with chicken or pork schnitzel, "syrec" - cheese made in some Slovak regions during Easter holidays and grated preserved beetroot. That's the best meal I've ever eaten.
What places would you recommend visiting in Nitra?
However Nitra doesn't look historically it has the crucial meaning for Slovak history. I recommend to visit Nitra castle, romaine church on the top of hill over the village Drážovce,main square with fountain next to Andrej Bagar Theatre, many museums, calvary hill with beautiful view on the city, trip on Zobor hill- nice hiking with a huge transmitter tower and glance at the whole city at the end. There are climbing wall for adventurers or paintball, softball.
https://www.anatomic.sk/lezecka-stena/79-lezecka-stena-stara-vodaren-nitra
If you are interested in shopping you can visit Mlyny, N-centro, Galéria, Max or Family shopping centres and department stores. You can organize some trips or hiking to surround nature or mansions, castles for instance Ghymes castle, Oponice mansion, Beladice mansion, Topoľčianky mansion (possibility to ride a horse - also in Čakýň ranch) , or you can visit beautiful arboretum in Tesárske Mlyňany village (it's the most beautiful during May and June). Apart from Nitra and its magical atmosphere I would recommend you to visit the most popular tourist attractions in Slovakia as castle Spišský, Oravský, and Bojnice and of course majestic High Tatras, many national parks and gorgeous caves. And I mustn't forget on slovak cultural heritage with folk traditions, costumes, and dances. City use to organise many events with cultural performances during the whole year, you must see the beauty of joy and happiness which flow from folk dances and customs. You can find all the necessary information on websites for tourists. Useful can be this one: https://www.kamnavylet.sk/en
Slovakia is a small country but I think that it has a lot to offer.
Is it good to eat out in Nitra? Can you tell us your favourite spots?
The most popular are Hoffer restaurants. But you can find also many Chinese restaurants or kebab stores. Nitra has many cozy coffee bars (the best is Rosseta in Farska street, there is also the best hot chocolate you would ever taste). Well known is also Gio cafe with great ice-cream and sweets located in Kupecka street in pedestrian zone and Epicure tea bar with shisha.
Is the nightlife good in Nitra? Where is good to go?
Every student in Nitra would mention Mostná street with all well known night clubs like Baracuda, Rio, Luna...However the most popular is Baracuda I would recommend Rio because of better dj, music and open roof during the summer time parties. Many of those clubs use to invite popular Slovak djs so you can taste the best from the best (the best one and popular is dj EKG who achieved many prizes and played also at dj's paradise in Ibiza, he use to play in student parties in Baracuda and his tradition is to open winter semester with a big student party in mentioned club, but you can met also during few summer parties).
The only thing I dislike on parties there (but also in general as I may see) is that it's not as much about dancing and meeting new people as it was before but it's more about drinking and having fun at drunk people. But I think it depends on the company you will choose.
What advice would you give future students heading to Nitra?
Dear erasmus newbies in Slovakia I wish you to not just stay alive but mainly to live each second for full cause (I know it's cliche but) you only live once and the same is for your exchange stay: you only sLOVEnsko once (Slovensko - Slovakia written in Slovak language). Enjoy the city, attractions, atmosphere and culture but never forget that the most important essence of your stay are people you will meet, accompany, share your life with and left the piece of your hear in so don't waste time by dealing with stupidities. Everybody says how amazing erasmus is. And that's true. But nobody tells you about the tears at the end of your stay, how it's hard to say the last bye to your new erasmus friends and split into home countries (trust me I know what I'm talking about,LJ
---
This content has been entered in the Erasmus Travellers Competition and have earned 781 points.
7729 chars (772 points)
3 views (9 points)
This competition was made possible by: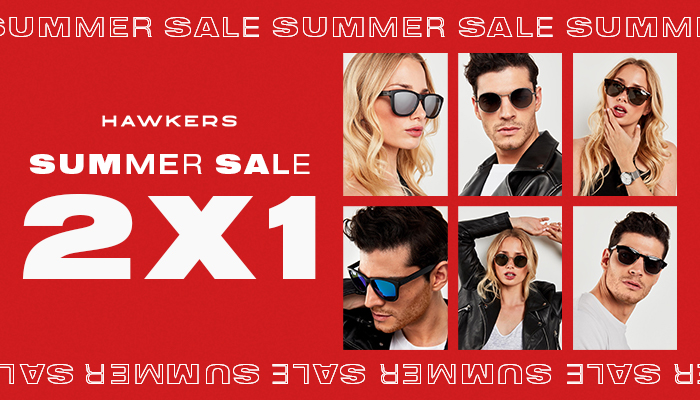 ---
Share your Erasmus Experience in Nitra!
If you know Nitra as native, traveler or as exchange student... share your opinion on Nitra! Rate different characteristics and share your experience.
Add experience →