Christmas in New York: A Complete Guide
If you're thinking about spending your Christmas holidays in New York this year, you can't miss out on our complete guide to the city.
We've all dreamed about losing ourselves in the streets of New York, like Macaulay Culkin in the second Home Alone film. But don't worry. Here you'll find everything you'll need to know about where the famous Rockefeller Christmas tree is, where the best Christmas lights are and much more. Besides, if you're thinking about activities to do at Christmas in New York for children, all of the activities in this article are perfect. Although, the temperature of New York at Christmas is usually below zero, so don't forget your coat.
First of all, a little bit of advice: book your flights for December in advance, because the prices go up and if you leave it until the last moment, there won't be any offers to spend Christmas in New York.
The Christmas Tree: Rockefeller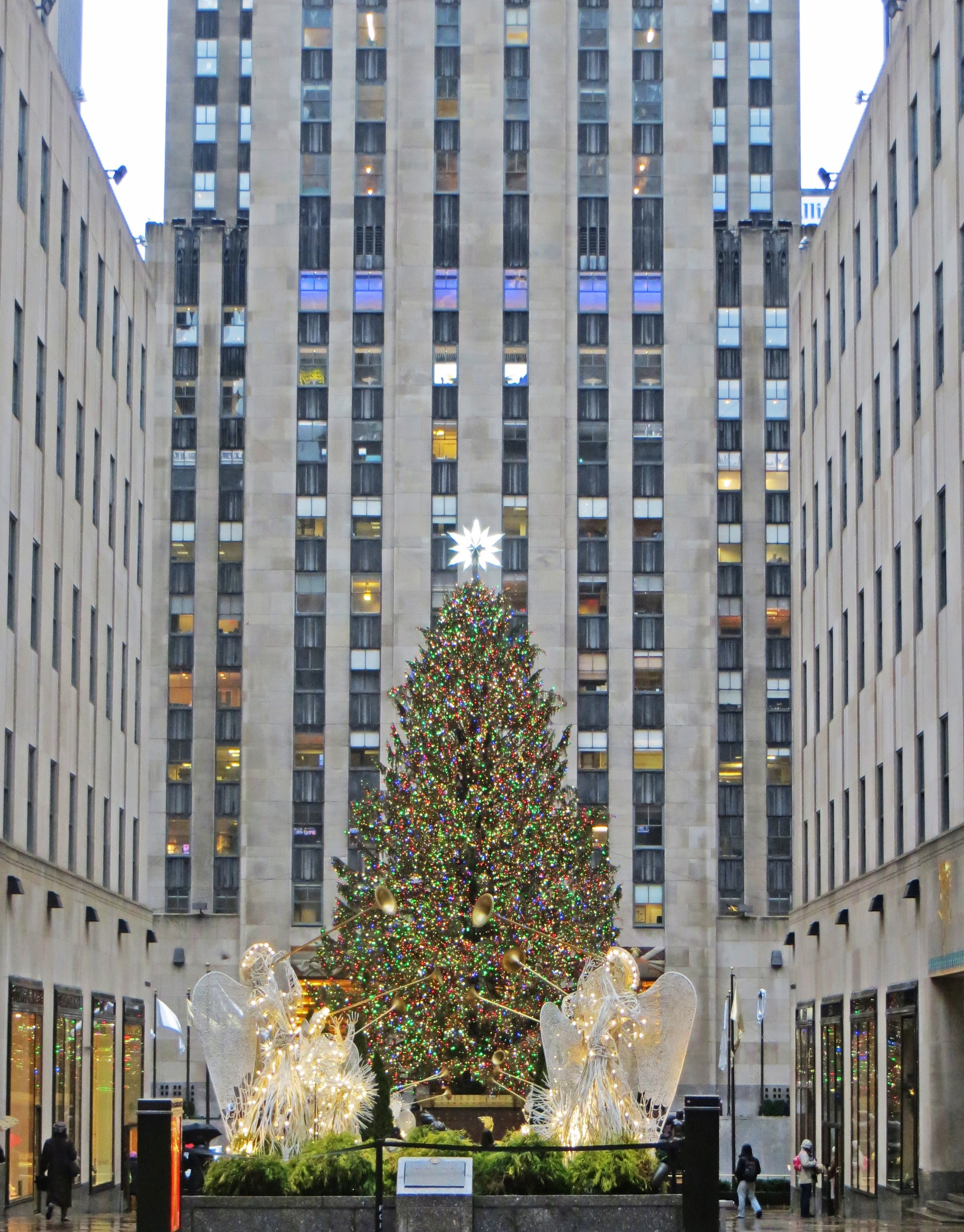 You'll find the most famous Christmas tree in all of New York in the Rockefeller Plaza, it's very close to Times Square. The tree is 30 metres tall and it has more than 50, 000 mini baubles. All of this combines to make the magical atmosphere that falls over New York during this time of the year.
The switching on ceremony the Rockefeller Christmas tree lights, and of the Christmas lights of New York in 2018, happened just after Thanksgiving, this year it was on the 28th of November. But don't worry, because the Christmas tree lights stay turned on until the 7th of January, so you have plenty of time! Besides, on Christmas day, the lights are kept on for 24 hours.
There's also another but Christmas tree in Bryant Park, just next to the New York Public Library.
Ice-skating: Rockefeller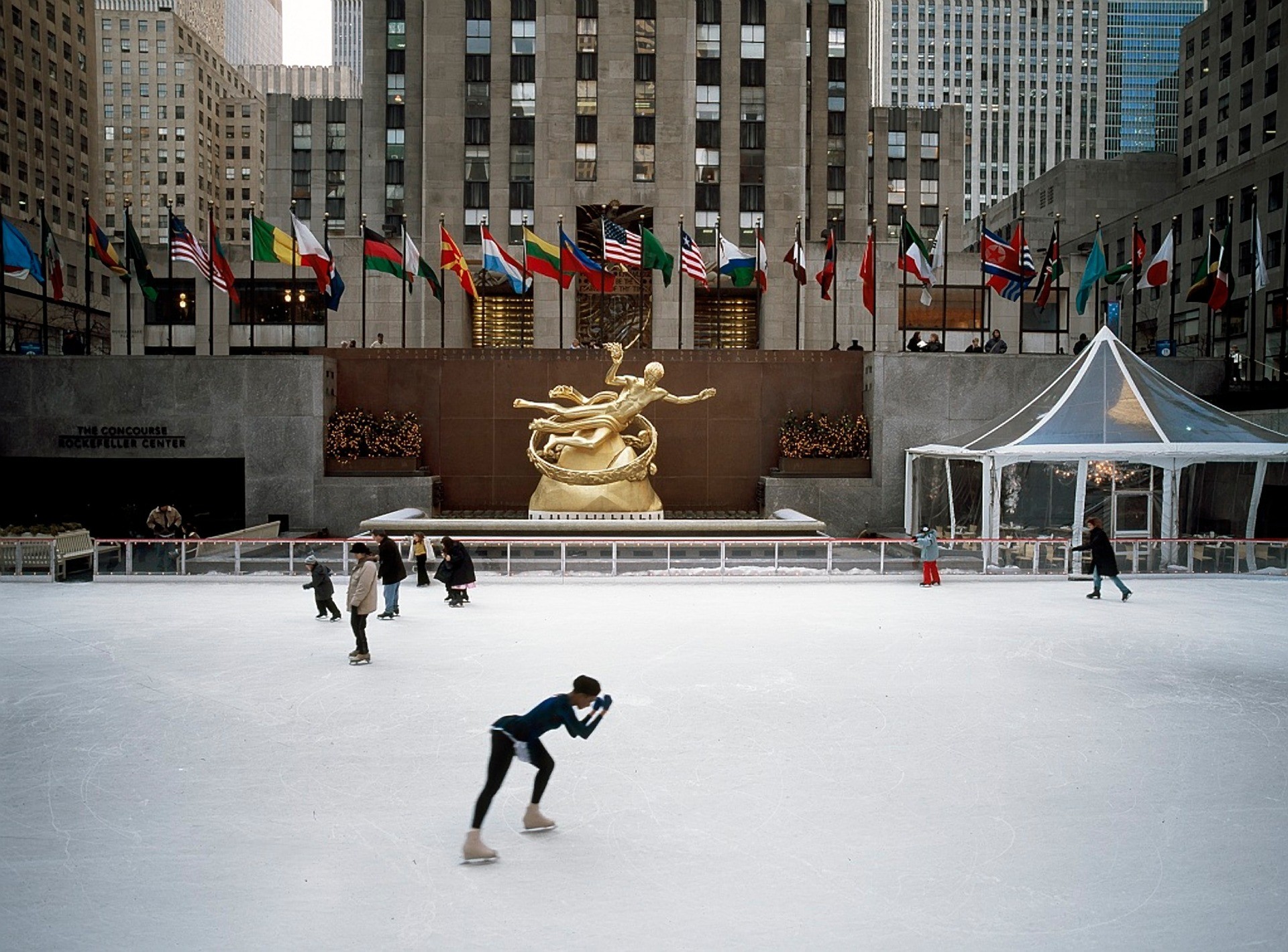 At this time of year, you'll find hundreds of ice rinks around the whole of New York. But if you find yourself in the Rockefeller Plaza, you don't even have to take one step to find one. The most famous ice rink is just in front of the tree there. Enjoy the Christmas spirit to the max and go skating on the ice just in front of a huge Christmas tree, covered in thousands of lights.
If you're interested in skating, you get an hour and a half on the ice and the ice rink opens at 8:30 in the morning and closes at midnight. It costs $33 for a skating session. Don't worry if you don't have any ice skates, because you can rent a pair for $12. 50. And if you come in a group, it'll only cost $17 per person. They also have ice skating classes for the more clumsy among us, what are you waiting for?
Musical: The Rockettes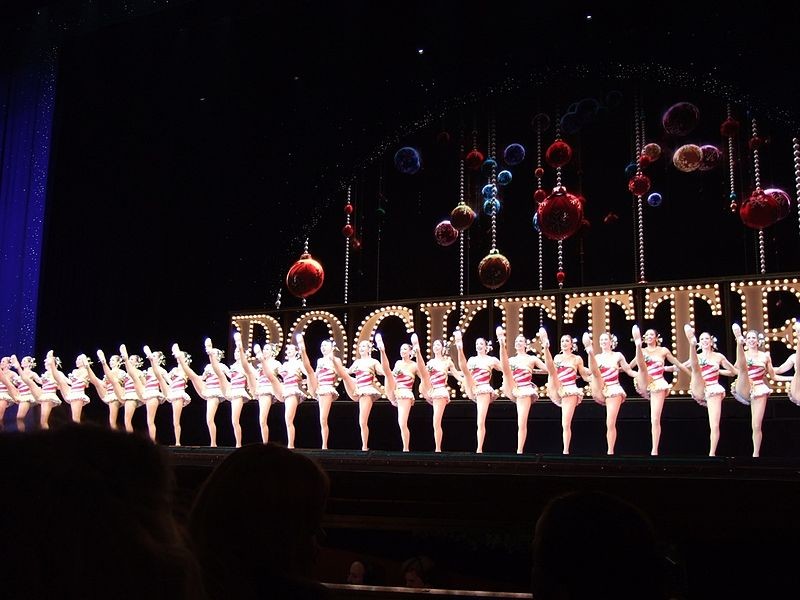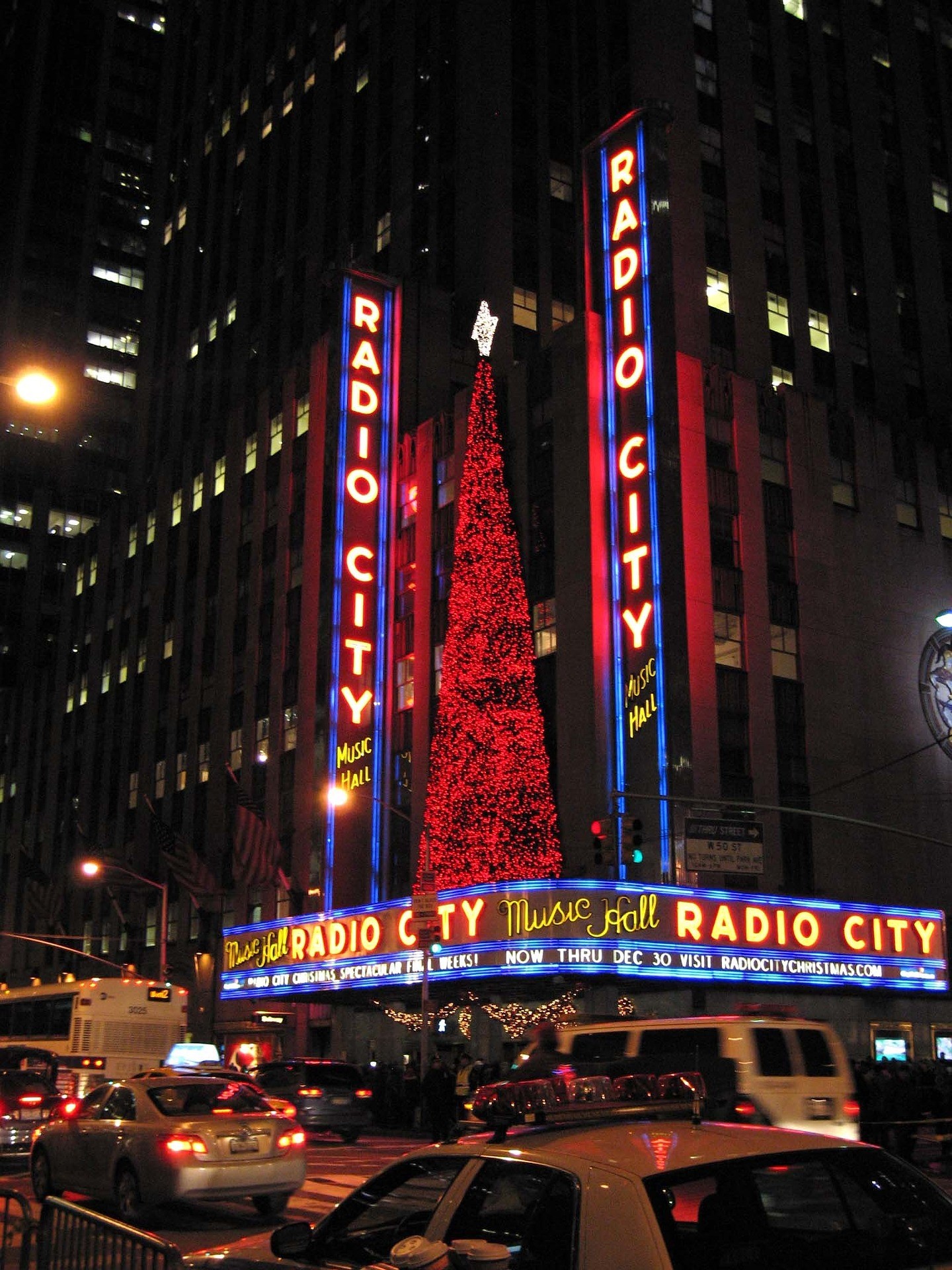 If you come to New York at Christmas, you have to go to one of its most famous shows: the New York Christmas Musical The Rockettes Radio Christmas Spectacular. The "Rockettes" are a group of 36 women that dance on the stage like in American movies. Meaning, they have gigantic sets that move around. In fact, for a couple of years now, they even have sets with some 3D effects on the screens. The choreography is impressive and they all dance in time to typical period songs.
The show has been running since 1933 and it's always on during the months of November and December. It's put on at the Radio City Music Hall, which is decorated in a style reminiscent of the 1930s. The ticket prices can vary, from $60 to $300. Hurry up before all of the tickets are sold out!
Dyker Heights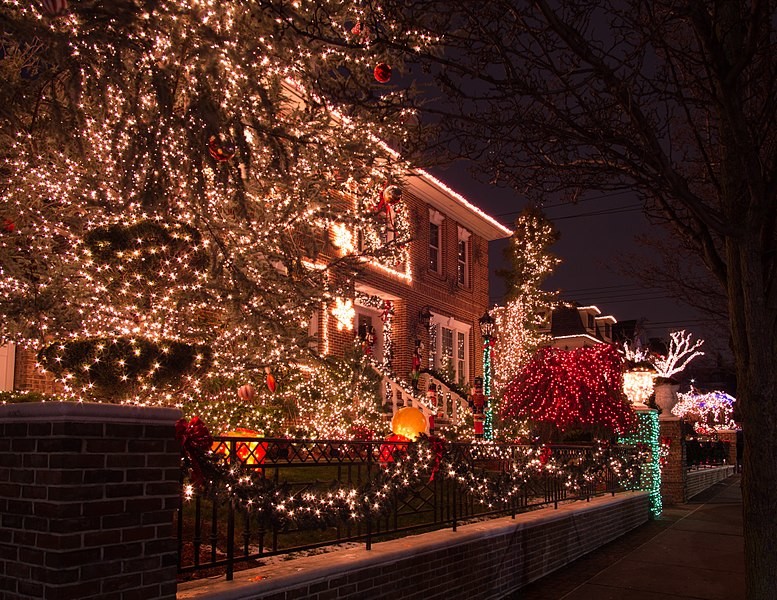 If you've always been blown away by the way Americans decorate their houses for Christmas in American films, you can't miss out on Dyker Heights. It's a residential area on the other side of the Brooklyn Bridge. There you'll find that all of the houses are decorated with thousands of lights and that the gardens are full of animatronic figures, like Father Christmas climbing up the windows, sleighs that seem to be flying over the roofs or Rudolf waving to you from the garden.
The tradition was started by Lucy Spata in 1986. Although it didn't have much success in the beginning, now it's almost turned into a competition to see which how gets to most attention. The neighbourhood almost doesn't need streetlights!
Store front window displays
If you want to be dazzled by the amount of lights and get filled with Christmas spirit, I'd recommend you go for a walk down Fifth Avenue. In this area, you'll find millions of store front windows that are decorated in the most amazing ways.
We already know that Christmas in New York has lights everywhere. If the houses are so extravagantly decorated, the stores with their window displays are not going to disappoint. The store window displays are decorated with thousands of lights and little figures to get the attention of everyone who passes in front of it. You could say that it has become a tradition. The clothing store Macy's was the first one to do it around 1870.
Some of the most famous shops are Macy's, which is on Sixth Avenue and 34th St; Bloomingdale's, between Lexington Avenue and 59th St, who's decorations were Grinch-themed this year; Barney's, that wanted to send a message of social change; and Bergdorf Goodman's.
Lastly, to get from one side to the other, you can always walk, take the famous New York subway or you can try and see if you can hail a yellow taxi.
I hope that you've enjoyed this post and that you've already packed your bags!
If you're interested in this topic, in this post you can read about the real experience of a girl's visit to New York for the Christmas holidays.
Don't forget!
If you're looking for accommodation, we can help you out. Erasmusu has hundreds of options available to choose from, rooms, studios, student residencies and apartments in New York so you can find your perfect home, even before you get to the city.
If you liked this article, don't forget to follow us on Facebook, Twitter e Instagram!
---
Photo gallery
---
---
Content available in other languages
Want to have your own Erasmus blog?
If you are experiencing living abroad, you're an avid traveller or want to promote the city where you live... create your own blog and share your adventures!
I want to create my Erasmus blog! →