Fear and Loathing in Naples!
Someone prefers gastronomic tourism, others sport and active, and what about criminal one? For extreme lovers bring to your notice the most flagitious zone of Naples called Scampia.
I was lucky to visit it just once, because local Neapolitan people didn't want to share my curiosity and nobody wanted to explore this neighborhood. I am not crazy enough to go there alone, so I stayed for a long time in search mode for a brave person!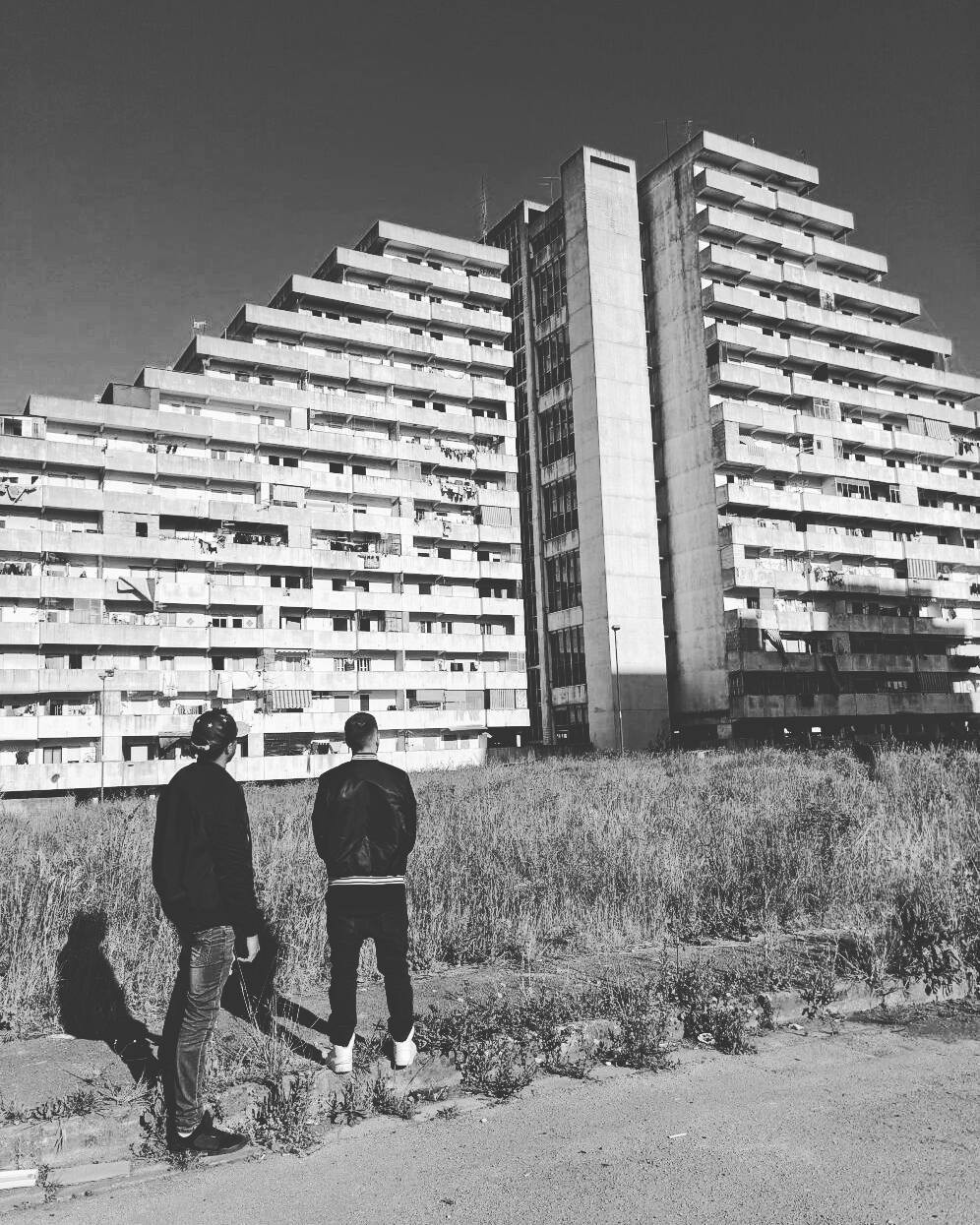 On this photo you can see the building called Vele di Scampia (Sails of Scampia), the main symbol of the zone. This is the residence with an interesting structure: two parts-pyramids are connected by the dozens of small pedestrian bridges, so you easily can pass from one part of the building to another. System was expected to work as a "friendly house" with the goal of easy communication between habitants, but something went wrong. Today only associations with Vele di Scampia are drugs and mafia, and in nearest future government wants to wreck this building away. Most probably because of non-materialized dreams of "friendly house".
Want else you have to know about Scampia:
Craziest transport movement; Neapolitans are famous for mad driving, but Scampia is out of competition. For instance, to drive on oncoming traffic line is a normal thing here.
Everyone knows that everyone does. New comers seem suspicious, they have the risk to be stopped and asked plenty of questions like "Who?", "Where from?", "Why you are here?". Fortunately, I was lucky.
Vele di Scampia is mentioned in many songs, poems and films, including famous TV series "Gomorra" (created from Comorra, Neapolitan mafia). These series are very realistic and were translated into many languages, so if mafia stories are curious for you I advise you to watch it!
---
Photo gallery
---
Want to have your own Erasmus blog?
If you are experiencing living abroad, you're an avid traveller or want to promote the city where you live... create your own blog and share your adventures!
I want to create my Erasmus blog! →