How to survive and have a great time in Milan
Architecture and landscape

8 / 10 points

Entertainment

8 / 10 points

Culture and customs

8 / 10 points

Transport

10 / 10 points

Gastronomy

10 / 10 points

Prices

6 / 10 points

Party

10 / 10 points

Weather

8 / 10 points
---
A lot of people ask me, "how would you describe your time in Milan, the capital of fashion? " I would answer, "strange, but at the same time, unforgettable and really fun. " At the start it can be hard, and how difficult it is depends entirely on how much luck you have.
I'll start by talking a little bit about Milan and the region it's in, Lombardía.
Region and Location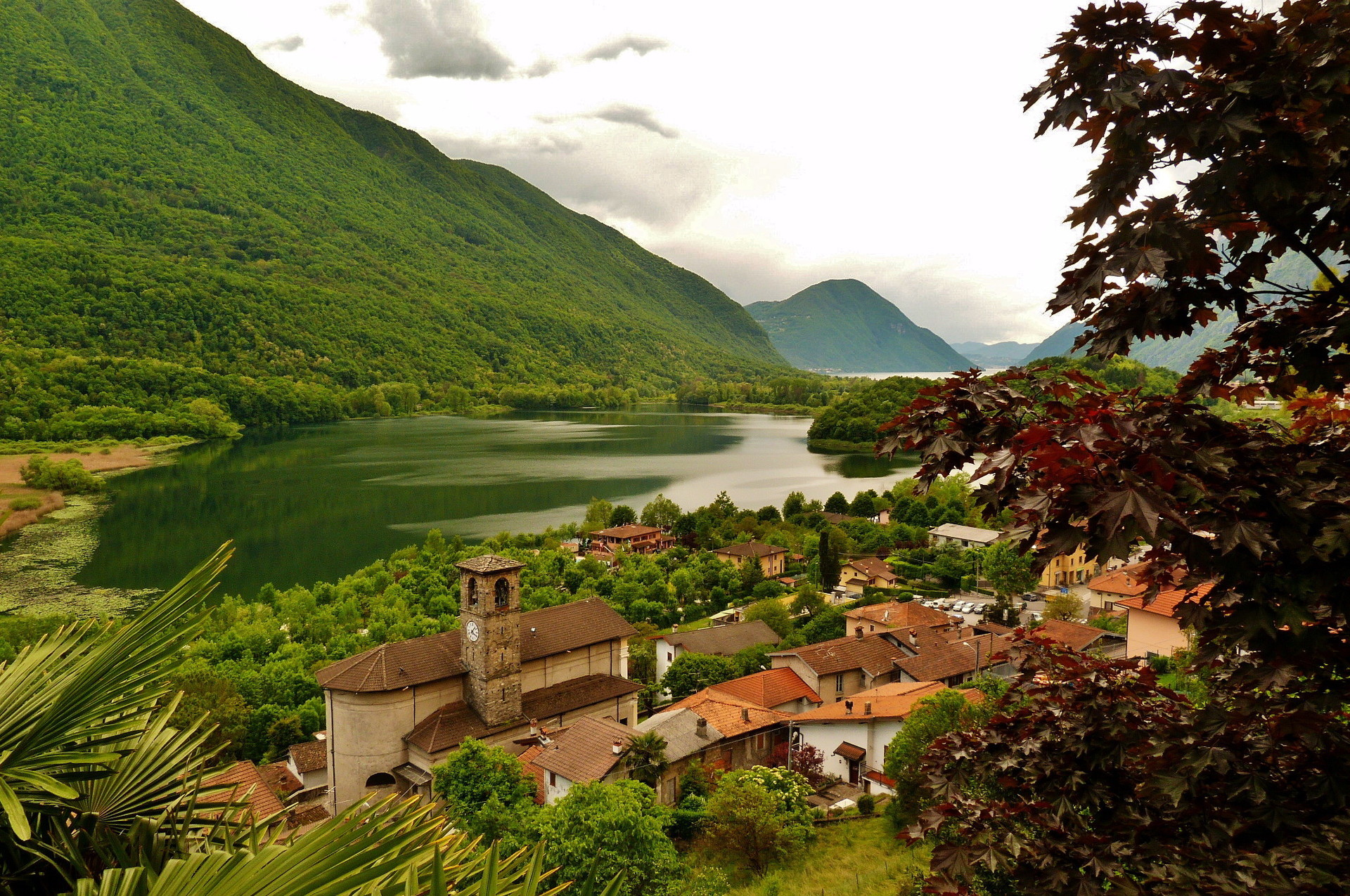 Lombardía is a northern region of Italy, with Milan as its capital. It shares its northern border with Switzerland and The Alps; the West with Piemonte, where you'll find Turin and the famous football club Juventus; the East with the Trentino-Alto, Adige and Veneto region, where you'll find Venice; and the South with Emilia-Romagna.
This region forms part of the Pianura Padana, where you'll find the famous grana-padano cheese, whose main river is The Po.
In order to get a feel for the size of the region, imagine Alicante, Valencia and Castellón combined.
Lombardía is also known as one of the lake regions, where you'll find the stunning lakes of Como, Mayor, Iseo, Idro and Garda; the last of which is Italy's largest at 370m².
The City of Milan
As I've already said, Milan is the capital of Lombardía, but it is also the capital of Italian industry. With an international reputation as the city of fashion. I don't personally think so, I didn't see much 'glamour' apart from in the main places like Plaza del Duomo or Montenapoleone. It seemed just like any other big city to me.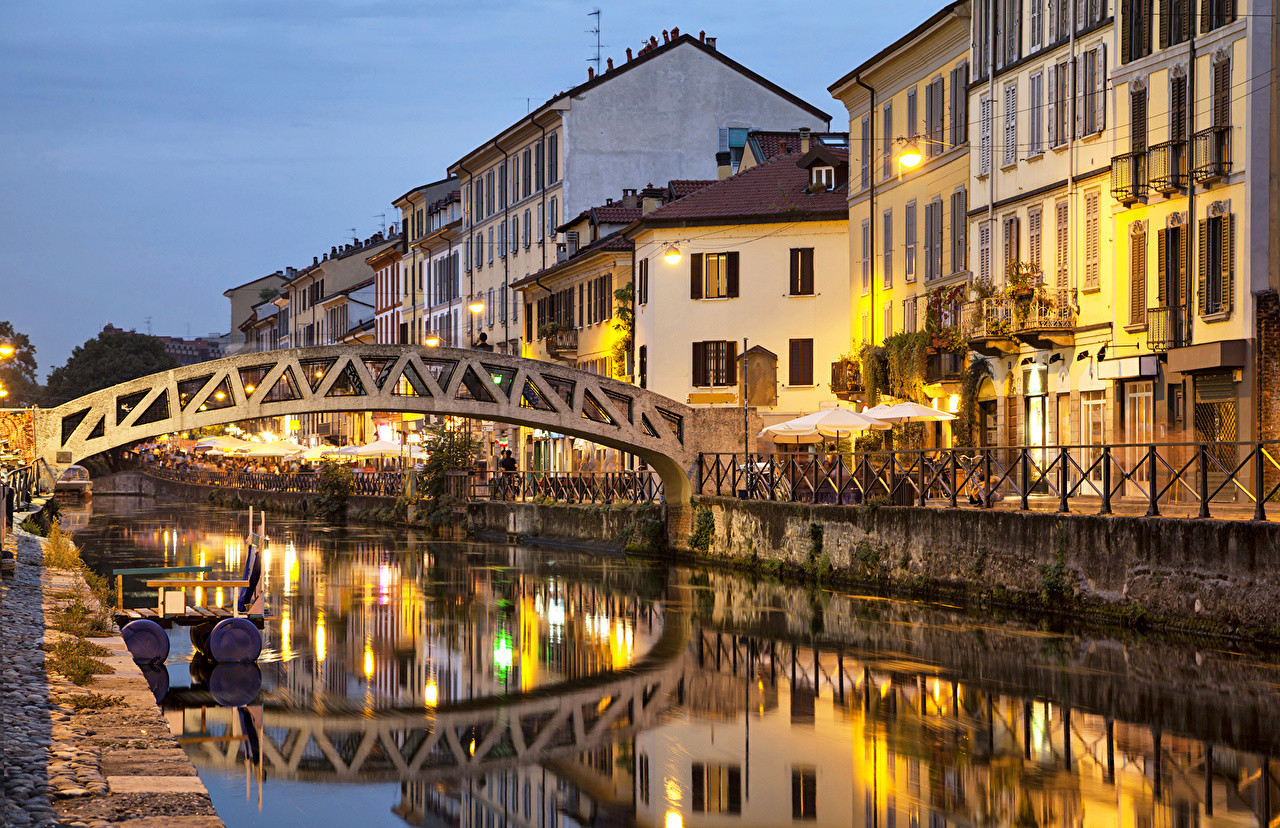 People
The city is pretty big and very cosmopolitan. In the streets you'll meet people from all different countries and other Italian Cities: Pakistani, Chinese, Arabic, French, Albanian, Spanish, Sicilian, Pugliese. Here they say it's harder to find someone from Milan than it is finding someone from another city.
Milan itself is far from Italy's most beautiful city but still has some stunning places to see. Also, don't confuse Milan with the whole region. If you were considering it all, then it would prove stiff competition for any region vying for the title.
Parco Sempione: a marvellous and pretty big park where you'll find part of the Castello Sforzesco.

La zona del Navigli y Porta Ticinese: a quiet area, full of young people.

La Piazza del Duomo: the cathedral here is absolutely magnificent.

San Siro Stadium and Hipódromo.

The public gardens of Indro Montanelli: here you'll find a museum of natural history, a planetarium and a butterfly house.
"Idroscalo": it's a lake come bathing pool. They call it "la pequeña playa de Milán". Don't forget to go in the summer, it's a must!
Food
El "aperitivo" is typical to Milan. However, it is not something you have before you eat, you have it in the evening. You go to a pub or a cafe and for between 5€ and 8€ you have a cocktail or drink of your choice and stuff yourself with the free mini buffet, including many local dishes (polenta; focaccia; risotto alla milanesa; cottoleta alla milanesa, which is fried breaded chicken).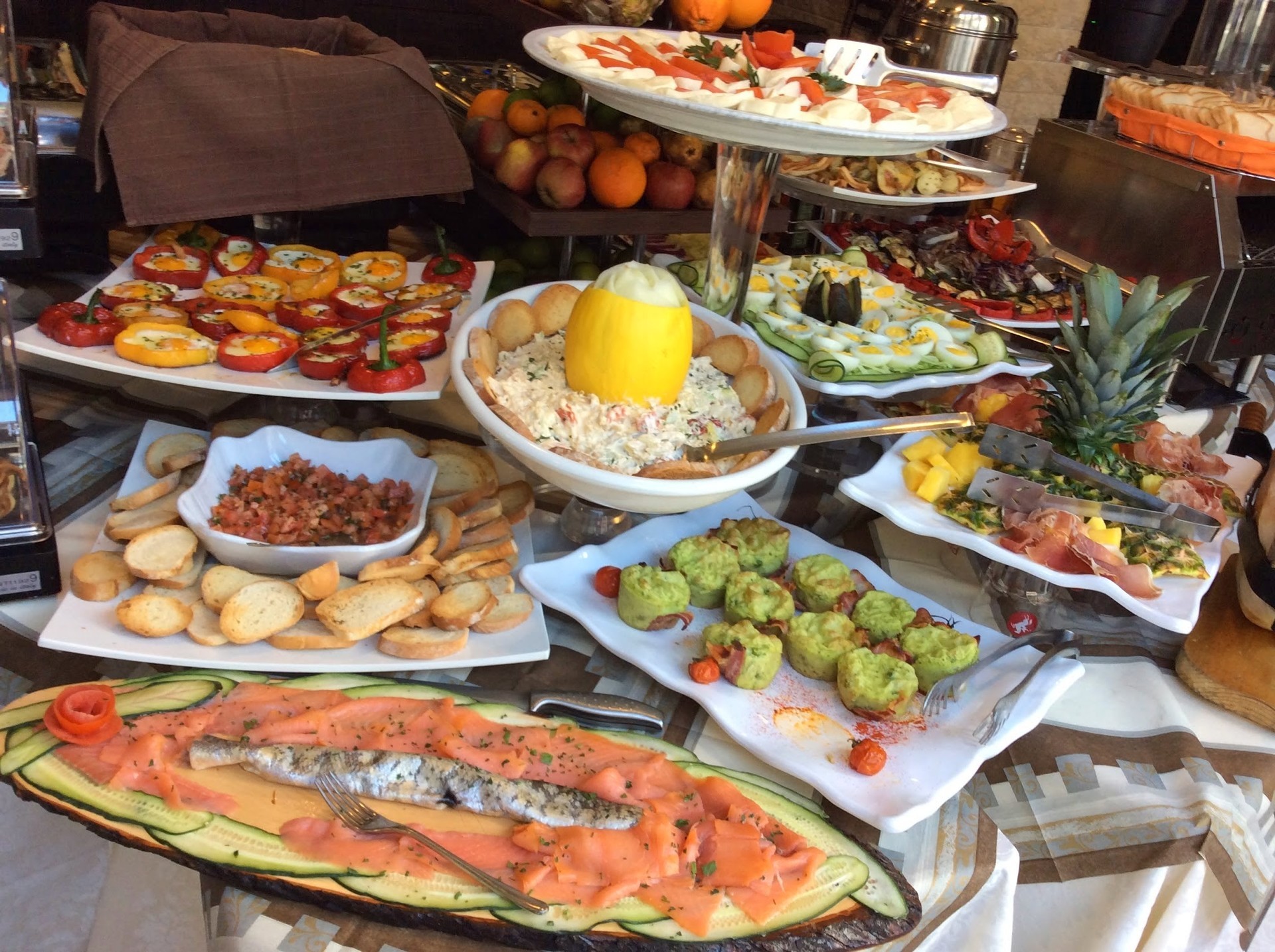 A great place to have your 'apertivo' is in 'Skip Intro' (Via Donatello, near Viale Abruzzi as you get off at Loreto, red line, on the metro).
It would be a sin not to try the following:
Italian ice-cream: delicious Italian ice cream.

Panzerottis: a type of pasty; stuffed with tomato, mozzarella cheese and sometimes York ham as well. The best place to try them is 'Luinis' on Via Radegonda, next to Piazza Duomo, and they usually only cost 2. 50€.
Panettone or Pandoro: the first is a sort of giant cake with loads of fruit. The latter has icing sugar but no fruit. They are both traditionally Christmas treats.
Chiacchere or Bugie: they are pastries with sugar and/or chocolate, typically of Carnaval.

The Famous Italian Food: basically, the amazing pizza, pasta, capuccinos, etc. A great, and cheap place to go is 'Stop', right next to the Loreto metro stop on the red line.
Universities
The city is full of loads of different universities and all of them have big campuses and many different departments.
La Unimi: Università Statale or Università Degli Studi di Milano.
La Cattolica del Sacro Cuore.
La Università Commerciale Luigi Bocconi.
La Accademia di Belli Arti di Brera: a very important uni.

A IULM: Libera Università di Lingue e Comunicazione.
La Politécnica.
La Università Degli Studi di Milano-Bicocca.
Studying
The credits they use are CFU. One CFU is about 1. 5 Spanish' credits, they are usually worth more.
The exams are mostly oral exams, you have to speak in Italian in front of the class and the teacher for 15 minutes. To pass you need at least 18 out of 30.
Transport and Airports
I've given this a 5 star rating. The public transport is brilliant, fast and cheap. ATM (Azienda Transporti Milanesi) are the main company.
Metro
It has 3 lines: No. 1, the red line; No. 2, the green; and No. 3, the yellow one.
It's open from 6:00am until 11:30pm (weekdays) and 12:30pm to 1:00am (weekdends).
A city ticket costs 1€. The student city travelcard costs 17€ a month and can be used on all forms of public transport, but you have to pay a lump sum of 10€ to pay for the card initially. Be careful not to leave the city zones; the difference in ticket may be 0. 20€ but the fine for not having one and using your city ticket can be up to 35€. The "I don't understand, I'm a foreigner" excuse doesn't work either... I'm telling you from experience.
There are of course others modes of transport like the tram (they have so many the city full of tracks and is along which the 'farolas' are aligned, the streetlamps that illuminate the city); the 'filobus', the bus, the outer city trains, bikes to rent, etc.
Oh, I forgot! You get the tickets at the metro stations, kiosks (edicola), newsagents (ricevittoria) and some supermarkets. They work for everything. Don't try and pay the train conductor directly like I did and avoid the wrath of a stern faced shouting Italian, haha. Oh, make sure you always validate them, or, yet another fine!
Airports
Milan has 3 airports:
Bérgamo: the one used by all you Ryanair addicts.
Linate:basically in the city centre.
Malpensa: the biggest one.
When going to and from the airport, you can buy 3 for 2 bus tickets for 19€ that does a round trip from Stazione Centrale. If not, there is a ticket for only 9€. Going to Linate there is a bus, the x73, that for 1€ will take you from San Babila to the airport in less than 20 minutes.
You can get to Malpensa by train. To go to Bérgamo by train you have to get a train to Bérgamo city and then take the bus from this station (1. 75€) that will take you to the airport. The train costs about 5€.
Supermarkets, Shopping and Town Centres
In general everything is a little expensive; especially meat, cold meat (5 slices of the most horrible york ham costs 3€ to 4€! ), oil and textiles.
The more well known supermarkets are the following (ordered from cheapest to most expensive):
Lidl:near Lambarte station.
Carrefour.
El Gigante.
Bon Dia: found in the large stations.
Esselunga.
Standa.
M & S.
Coop.
Pam.
Carrefour Express.
Di per Di: the last 3 are the most common in the city centre.
For those of you having a nervous break down, panicking asking yourself, "Is there a Bershka? ", "Is there a Stradivarius? ", "Are the clothes the same as in Spain? ". Yes, there is everything apart from Blanco and the likes of Zara and H&M are really common. The clothes in general are similar but usually a bit more expensive (e. g. trousers 5€ to 10€ more expensive). The best places to find these kinds of shops are Corso Buenos Aires, red line, stops Loreto, Lima and Porta Venezia; and Via Torino, near Duomo.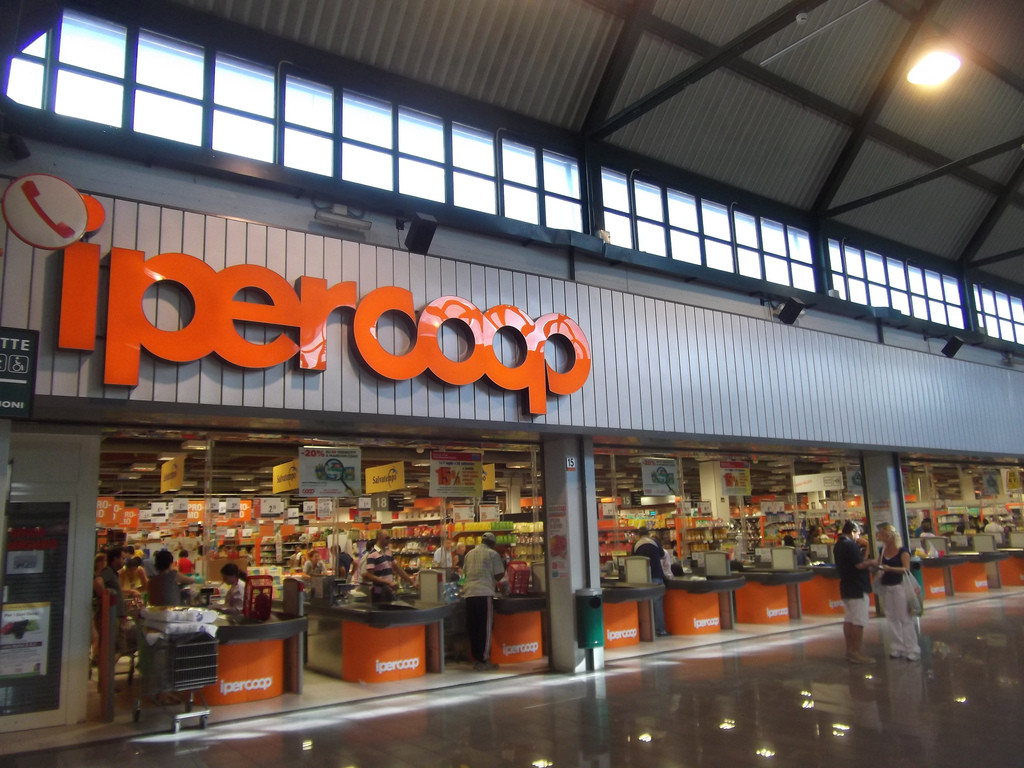 The shopping centres are usually outside the city centre itself.
Here are a couple of them:
C. C. Vulcano: take the red line up to Sesto Rondó and from there take the 701 bus and get off in Viale Italia, and any which way you go you'll see it on your left. Here you'll find one of the 2 Stradivarius in the city, the El Gigante supermarket and also a place where you can buy amazing Argentinian ice cream called Patagonia.
C. C. Carosello: take the green line towards Cologno Nord and get the Ikea bus (Navetta). This bus is free and will take you right in front of Ikea. The bad thing is that to get to Carrefour (the supermarket) you have to cross a really busy main road.
Weather
The weather, in general, is dry. In September it's usually warm and there are loads of mosquitoes (seriously, bring some anti-mosquito spray or some sort of repellent, it's truly horrible). In the winter it normally snows 5 or 10 times, less so in the centre of the city.
It usually rains more in October and in the Spring, but its only light rain anyway.
The cold is bearable in the winter, it isn't wet (forget what the Murcians tell you about thinking they are going to die of the cold, it's far from that).
One thing I really don't like about Milan is the pollution and the 'grey layer' in the sky. Blue skies are rare, especially in Winter.
Paperwork and things to do when you arrive
When you get here, you'll have a thousands things to do.
I'll tell you about some of them:
ESN Card: it costs 5€ and you need a small ID photo. The university Erasmus offices can do them as well as the ESN offices. With this card you can get in to clubs free before 1am or pay 10€ for 2 drinks, as well as having access to loads of other offers around the city. ESN also helps you find accommodation, gives you advice and organises trips and nights out.
ATM Card (transport): they often ask you for your Codice Fiscale but sometimes you get lucky. Bring another small ID photo and fill in the form they give you. It costs 17€ a month + 10€ for the actual card. Do it as soon as possible as it usually takes 2 to 3 weeks to make. The ATM points (where they make the card) are in the Piazzale Loreto, Garibaldi and Duomo.
Codice Fiscale: this is a number you have to get by going to a Ufficio Anagrafe. You will be asked for this number when you rent a house, get a mobile phone plan, buy your travelcard and loads of other things. One of these offices can be found in Via Moscova 1, if you take the metro, don't get off at Moscova, which is actually really far away, get off at Turati. I'd advise you to go early as you'll lose the whole morning. Bring your DNI and a photocopy.
Mobile Phone: nearly every Erasmus student uses and usually chooses the "Wind Campus" deal, for which you pay 6€ a month and have practically unlimited calls and texts to other people on this deal.
Médico: if you're going to be staying more than 3 months, go to any ASL (Azienda Sanitaria Locale) and take your European health card or E112 form, or private health care card if you don't have social security. There they will give you some paperwork that you have to take to the doctors should something happen. There is an ASL on Via Ricordi, near Loreto.
Compra de Libros de la Universidad: if you don't arrive in time or you can't find your books, there is a bookshop called Hoepli on Calle Ulrico Hoeplo, close to Duomo. It has pretty much every book and if not, you can always order it.
The Erasmus Atmosphere and Clubbing
The Erasmus feel in general is a good one, Milan is pretty good for young people. You would not be wrong in saying Milan is the biggest party city in Italy.
I'll tell you a little a bit sbout of partying in Italy. It's not like Spain. Although, we did try to replicate it, some of us sung the song (well, tried to) "alcohol, alcohol, alcohol, alcohol... hemos venido a emborracharnos, y el resultado nos da igual".
The 'botellón' is becoming increasingly popular, however they usually do it at home, especially in the Winter. Also, they usually have their drinks without ice as shops and petrol stations close fairly early and they don't have quite as many 'chinos' knocking about, and if you do find them, they aren't usually open either.
The clubs close between 3:30 and 5:00 am depending which one you go to. There is a lot of Spanish music and reggaeton, but you can find pretty much everything, you just have to go a bit later.
To get home from a night out there are night buses at the weekends (Circolare) if there aren't any taxis outside the club. If you can't get either of these two, you'll have to phone a taxi company. They are usually pretty cheap and take a lot of people at a time.
Some of the best clubs are the following: Le Banque, Alcatraz, Shu Milano, Luminal, Loolapaloosa, Hollywood, The Club, Lime Light, The Rolling Stones, Lotus, Old Fashion, Nephenta, West End Studios, Black Hole, Karma, The Beach, Ondanomala, First Floor, Le Jardin. Almost all of the last few open in Spring/Summer, meaning all the others are usually just for the Winter.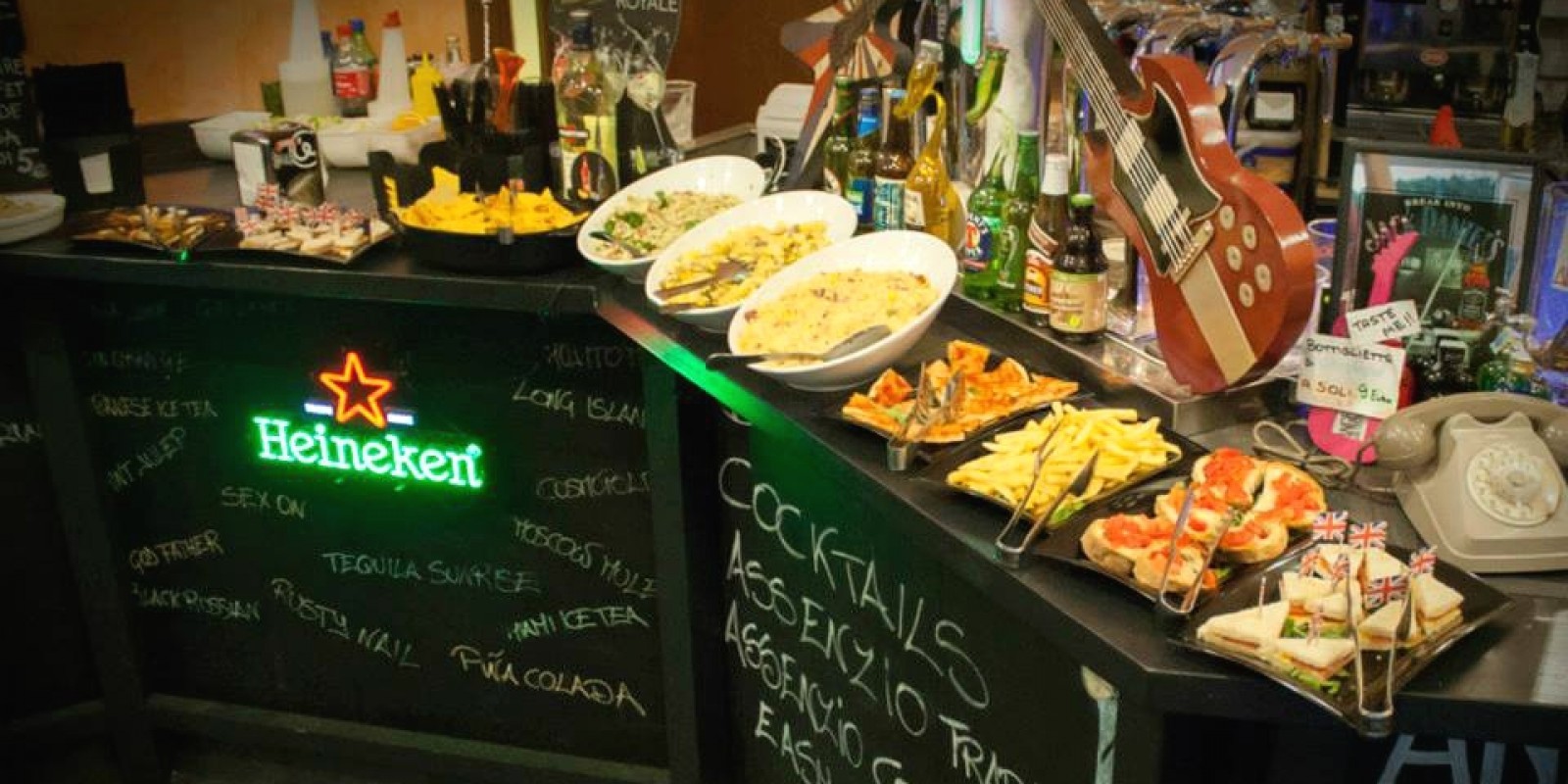 For the the famous 'apertivos I recommend you go to Navigli, take the No. 3 tram towards Via Torino, near Duomo. 'Slice' and another cool place that is actually a boat are in Navigli. For those who love beer, I'd recommend going to 'Birrificio' in Lambrate.
ESN (of which there are many due to all the different unis) also organise cheap nights out and other interesting trips. One of the best is the famous 'Evento Nazionale' where nearly all the Erasmus students in Italy go to a hotel resort for 3 days of partying. Last year it was in May in Sicily, with more than 2000 Erasmus students in attendance.
Any which way, all Erasmus students can get cheap Ryanair flights and travel to other parts of Europe. You can also get cheap flights from www.volagratis.com. After Ryanair, the cheapest options are Fly Air One, part of the Aliitalia company; and AZfly, mainly for domestic flights.
If you plan to visit other parts of the country, the trains are highly recommendable. Milan is very much connected and due to being one of the country's main cities it has links to pretty much everywhere. It's usually fairly cheap too.
The regional trains are the cheapest; then the intercity lines, with the ones with more carriages being more expensive; then Eurostar, for longer journeys it's obviously again more expensive; and then finally the Frecciarossa, which have high speed trains that are really expensive in comparison to the regional fares. For example, a train from Milan to Venice cost me 16€, but you can find the cheapest trains at 7 in the morning.
Caution when printing the tickets. If it says "Biglietto per Convalidare" remember to scan it on the yellow machines you'll find throughout the station, if you don't, they'll fine you! If it says "Prenotazione" with reserved seat and is a bit more expensive, you don't have to scan it. It's best to use these tickets, for long journeys especially, as if you don't, when the trains are full you'll have to stand up for hours and hours.
The main stations are Centrale, Garibaldi and Lambrate. You can buy tickets at the Biglietteria, so cool; or the machines, Biglietteria Automatica.
Accommodation - Student Residence or Flat?
Well... accommodation in Milan is a touchy subject, an absolute nightmare. It also depends on how much luck you have, especially for those looking for a flat.
For these people, I recommend you spend at least a month in student accommodation, meeting people and taking your time to look for a place. As if you don't, you'll end up spending a fortune on hostels and the like, or the landlord pulls out (always sign a contract! ) and it's goodbye to the flat...
There are so many things that can go wrong, and for the moment, what you don't know can't hurt you. Normally the best way is to live in Pierro Rotta first, as it is here you will make friends and potentially future flatmates.
Most flats in Milan have something wrong with them if they are cheap, so don't trust them. They don't sign a contract, you're on the 5th floor, it's in a bad neighbourhood (e. g. Padova is not a nice place to live), or a million other things. A lot of people live in Lambrate or Piazzale Loreto, both much nicer spots.
If you can't find anywhere, go to the Politecnico. There you'll find a wall covered with ads and the cheapest flats available. You can also contact the ESN at your uni. Going to estate agents or even looking in the free newspapers is an option, but remember you'll have to pay a commission should you chose to pursue this further.
Flats usually go for about 400€ (student accommodation costs 300€) and they usually ask for a hefty deposit (they asked me for 2500€! ) and sometimes ask for rent in advance or every two months.
Flats in Milan usually have two rooms: a bathroom and a mini kitchen that is sometimes shared with the small lounge that usually doubles as the bedroom. They are usually in an old block of flats. It's difficult to find individual rooms, unless you're willing to pay more. You also have to think about bills: electricity, gas, water, internet, etc.
In terms of student accommodation, again you have to rely on a little bit of luck. There are the more luxury places, like those in Sesto Giovanni, that come with a gym, library, individual or shared rooms, and are fairly new...
Then you have the others like Plinio and Canzio, that are tiny and old. The advantage is that they are right in the city centre. The rooms are shared between 2 to 3 people (apart from 3 individual rooms), have 4 fridges and 2 washing machines (you can only use it 3 times a week per room, imagine having 3 people per room... ). There isn't an oven for any room or in the communal kitchen, which itself is only open from 7am to 11pm. Another problem is that people steal things from the fridge and the internet is awful (no YouTube, no messenger, no Skype or any of your other favourite pages) and cuts out every 5 minutes (I bought a USB modem, Chiavetta).
The good thing is that there are Italian people staying there and speaking the language is the best way to learn it.
If one day you have a problem with your accommodation or want to stay in a student residence, email [email protected]
The problem with the Bellas Artes accommodation is that the Accademia di Brera doesn't have an agreement in place, so you have no choice but to find a flat if you are going there.
Queries and Advice
I strongly recommend that you bring anti-mosquito spray or any sort of repellent. In Italy there is a tiger-mosquito plague. You get bitten to pieces at the start of Summer and in September. Also, the repellent they sell there is usually pretty expensive (5€ or 6€ for a little bottle).
Italians usually drink sparkling water (frizzante) rather than still (naturale) so make sure before you start drinking you have ordered the right one.
Dogs are allowed almost everywhere, only those that have a specific sign stating they aren't and even so these are rare. I've seen dogs in restaurants, gyms and shops. Sausage dogs are really common here.
Be careful crossing the road, even at zebra crossings. Italians are kamikaze drivers.
There aren't a lot of streetlights so it's usually quite dark so be careful when the sun sets, which happens earlier here, and be especially careful in Via Padova.
Wear your rucksack backwards when using the metro and when the buses are full. Especially at night when you go out clubbing. There are a lot of pickpockets.
Outlets are very fashionable.
Not many people smoke in the street.
You don't see many overweight people either, despite how good the food is.
Ignore the 'vende-pulseras' or 'vende-rosas' that are usually in the Plaza Duomo.
For anyone with a sweet tooth, I'd recommend you go to nutelandia', get off at Sant' Ambrogio on the green line.
When trying to buy medicine you will need a prescription, whatever it is.
Gyms memberships are usually for the year or 6 months. There are cheaper options in Cus Milano as they have an agreement with the uni. However, this agreement is for medics and/or receiving treatment.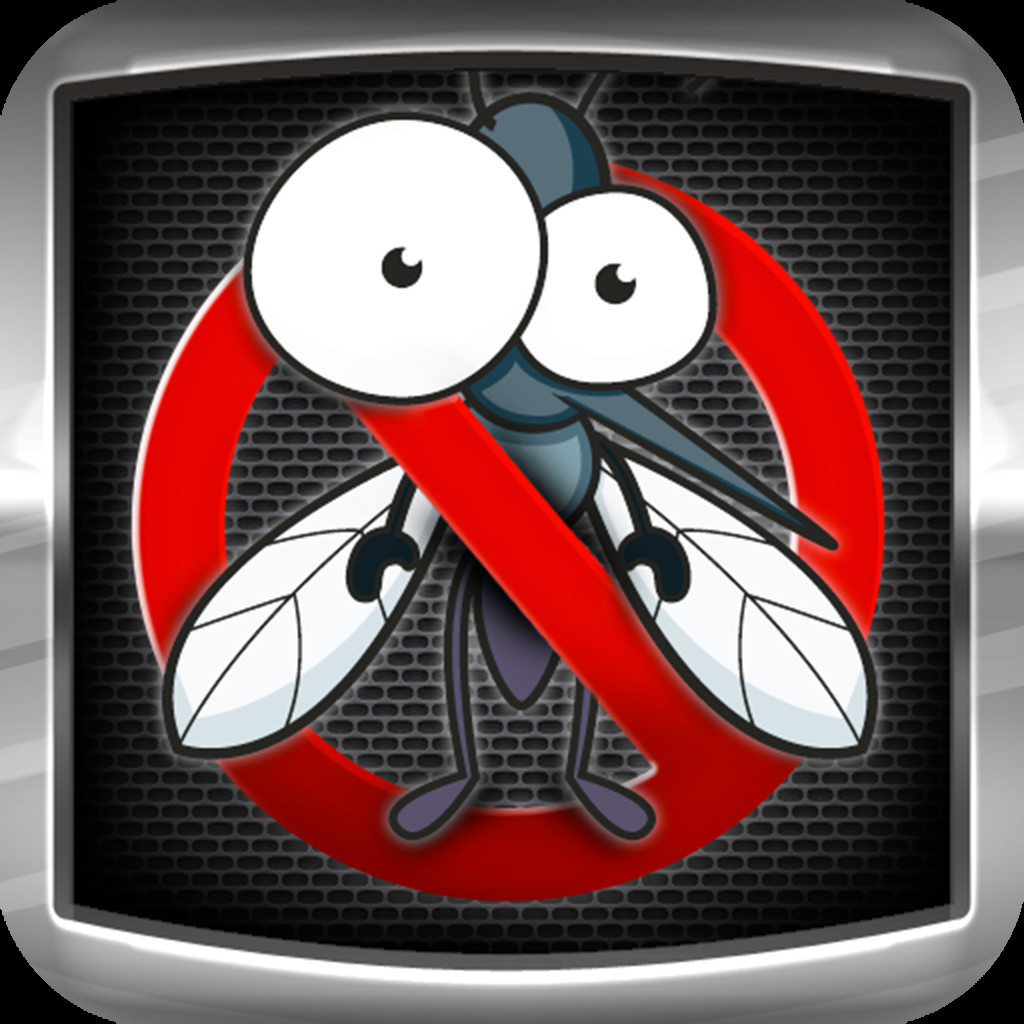 General info about the Erasmus Grant
The size of the grant depends which part of Spain you are from, with the southern parts (normally) getting more. Roughly 4000 or 5000€ for the whole year.
You receive the grant through a series of payments. In Murcia it is 3 payments, usually always a month or more late, in January, April and September. So until January you'll be paying for everything out of your own pocket.
If you don't fit the specific criteria, they can reject your application and you have to return any money that they have already given you.
The local council also offer extra financial help, all you have to do is apply.
The Mec Grant (La Beca Mec) can be awarded alongside the Erasmus grant so don't hesitate to ask. Also, if you are receiving the Erasmus grant they will provide even more for you than for other non-Erasmus applicants.
In terms of what is expected of you, it depends entirely on your department. They decide whether you need to attain similar marks you would at your home university or not. I, for example, didn't have to. To decide your marks they usually take an average from all your marks at the foreign university. They then just put this average as the mark for all your modules you are taking.
If you fail or don't do many exams and want them to validate the course (as in, you study during the Summer and take an exam in September) you can choose to stay as an Erasmus student, then take the exams again at your chosen university abroad in the September. Or you can become a 'alumno oficial'. You need to go to the necessary offices and change your student status so that you can take your university exams in September. If you do this or have thought about doing it, make sure you ask your friends for their notes so you can start preparing.
And finally...
I hope all this information has been helpful in some way or another.
I'll leave you a link if you want to watch a little interview I did about Milan: www.in-formados.com and search for 'Erasmus en Milán'.
At the moment there is a university project run by the local council that gets past Erasmus students to come back to Milan, so there will be someone there to help you. I hope I get the chance to come back and help you myself!
The project's website is http://www.erasmusvillage.com and my profile is sorimilano.
Take care and enjoy yourself in Milan!
Good luck!
---
Photo gallery
---
---
Content available in other languages
Share your Erasmus Experience in Milan!
If you know Milan as native, traveler or as exchange student... share your opinion on Milan! Rate different characteristics and share your experience.
Add experience →