Milan under snow
It's been quite cold in Milan for the past few months, and more specifically the last couple weeks, and 2 days ago what we were kind of all expecting (since it was happening in all the rest of Italy, even in the South) happened: the snow came to Milan. Some of us might love it, others really don't, but one thing is for sure: Milan is really pretty under the snow. Even though the snow was like 2 or 3 months late and we were all more excited about spring being very close, it's always nice to have some snow and see all the beauty it brings.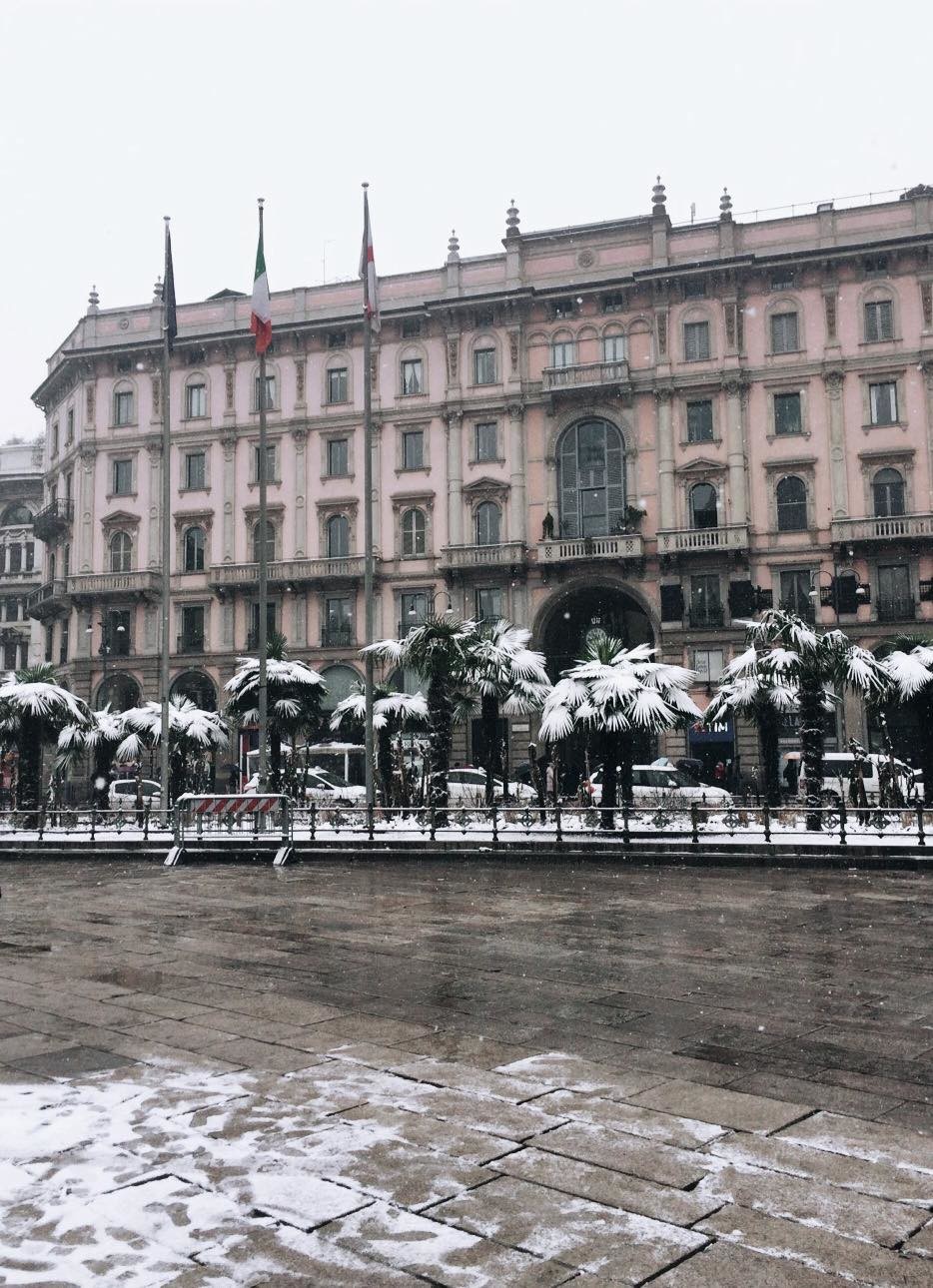 (As you may have noticed it's a little unusual to see palm trees covered in snow, so this definitely needed to be captured!)                                                                                           
I was personally kind of hoping for the snow (since like last December though...) because I wanted to have a chance to see the city with it during my Erasmus year. That's the great thing about living abroad, in a new country and city for a whole year: you get to experience it during different seasons and sometimes it is really different from one season to another. I remember when I first arrived in Milan last August and it was like 35 degrees, and now seeing it all covered in snow. It's amazing.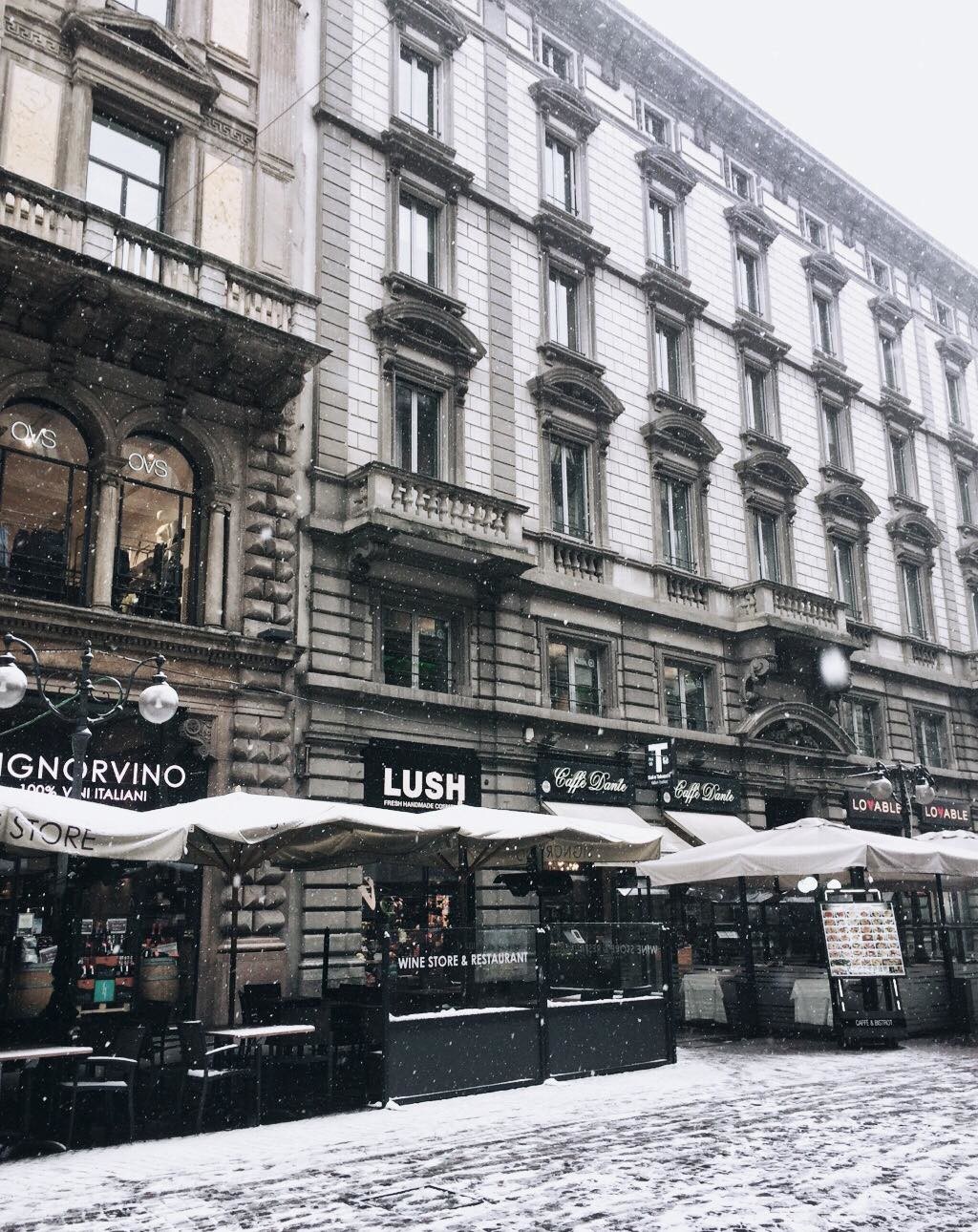 It's been snowing for three days straight now with temperatures at 0 degrees Celsius or a little below, so there is a quite big coat of snow on the floor in some parts of the city. That being said, the roads are clear because all of the cars going through, the trams and buses are still going, the city is not "paralyzed" (also because this is not like a snow storm, it's not that bad). The most annoying part is probably walking on slippery sidewalks, trying not to fall down and to avoid other people's umbrellas at the same time. Apart from that, you get to see really nice things with the snow.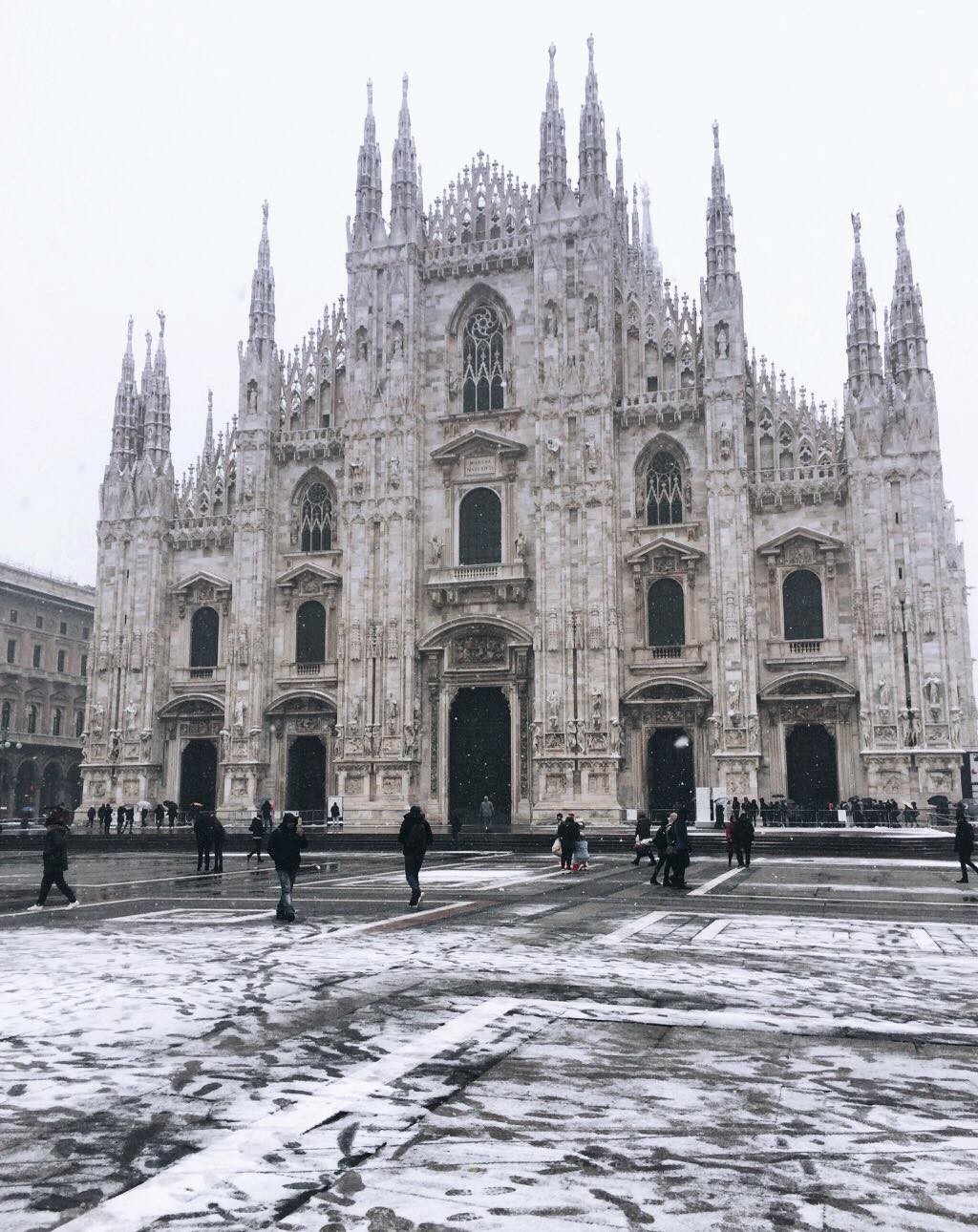 Of course, the Duomo had to be mentioned in the list of these pretty things covered in snow. It doesn't need it to be pretty, so the snow is just adding to it and making it even prettier. I went there this morning (so Friday morning) and I was surprised because there were not so many people, when it's usually more crowded. But of course, all of us who were there were taking pictures to remember this view in years.                                                                               
After the Duomo I wanted to go to the Castello Sforzesco and Parco Sempione because I thought they would also look nice with the snow. The streets between Duomo and the castle were kind of all empty so it was really nice to walk there. Then I got to the castle and indeed, I had a pretty nice view. The fountain in front of it was almost all frozen, except for some circles around the moving water so that was kind of funny.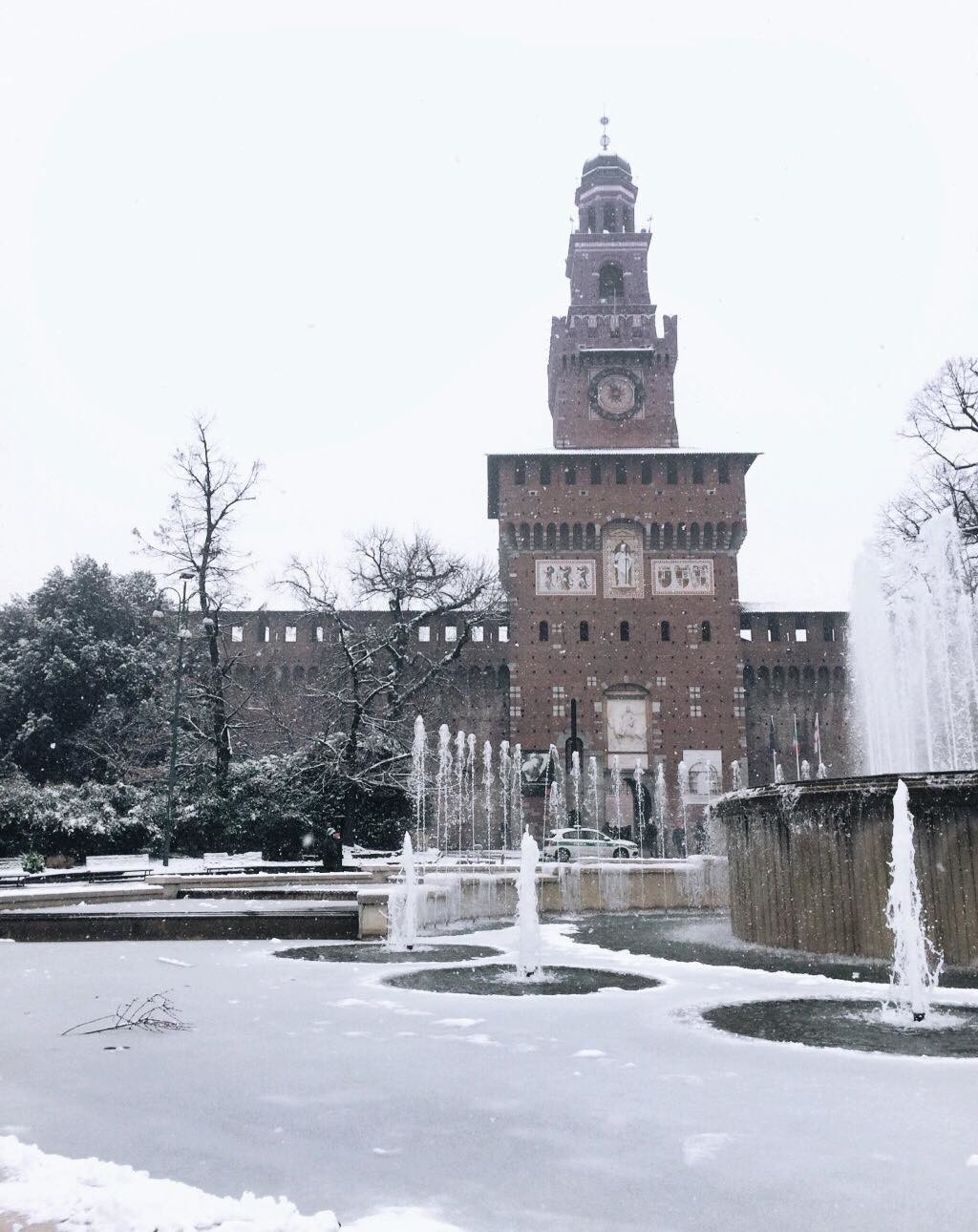 Inside the castle and then in the park, I was also happy to see that there were not so many people, apart from some families playing in the park and some people running (yes, running even with the snow and that cold). I walked all the way through the park to Arco della Pace, where once again there was nobody. It felt so good to feel like I had the whole place to myself right in the middle of the day. So, I spent some time there just enjoying the view before heading back home because I was starting to freeze.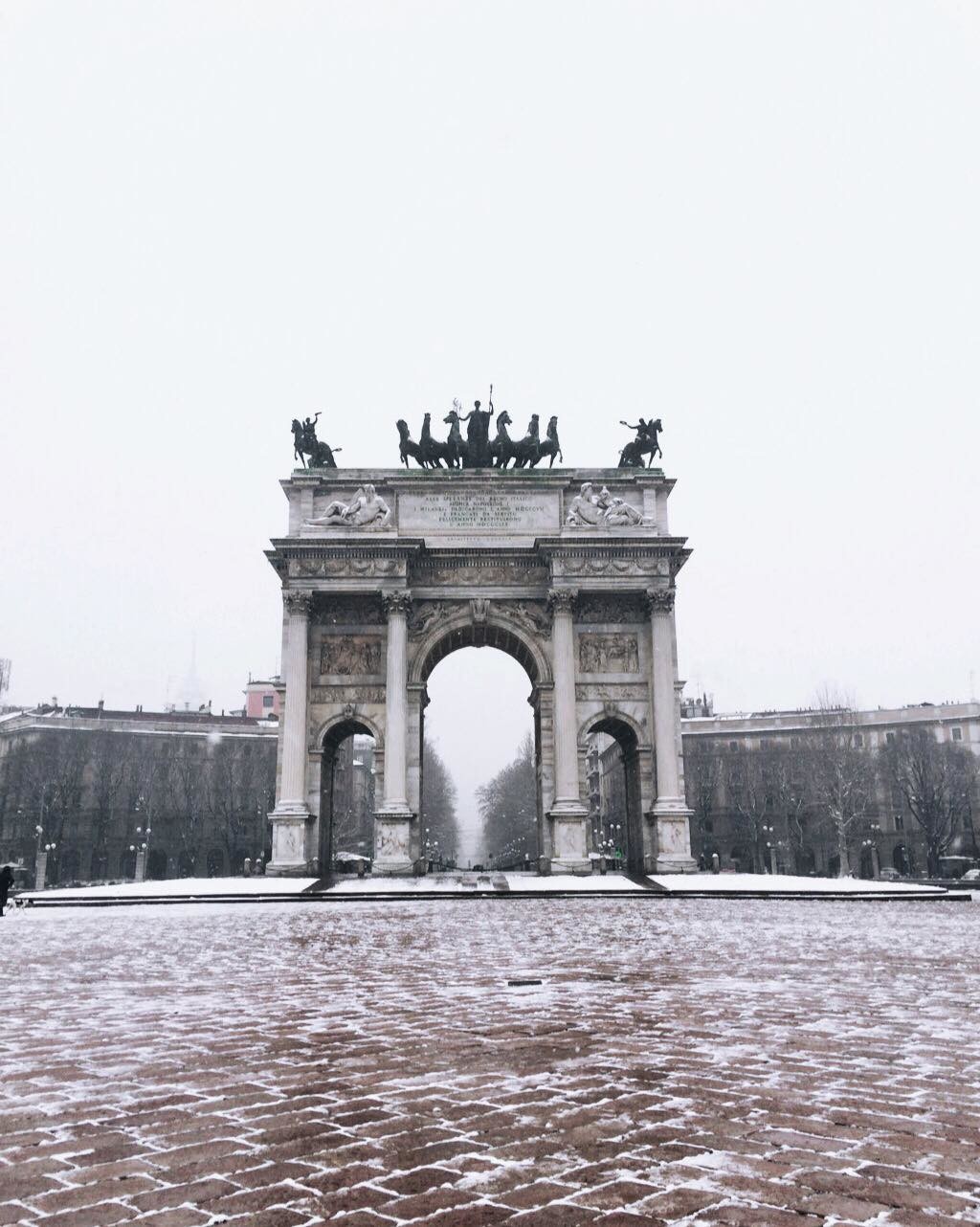 I wanted to do this post to show you all what Milan looks like in the snow and share some of my pictures. Even if we had to wait until March for it, we finally have it so you will probably see many pictures of the snow in Milan on social media! What I realized was that in regular days I already love walking in the streets of Milan because of the architecture of the buildings and their beautiful colors. With the snow they looked even more beautiful, the colors were even brighter and it was honestly really nice to just take my time to walk and enjoy the wonderful streets and buildings.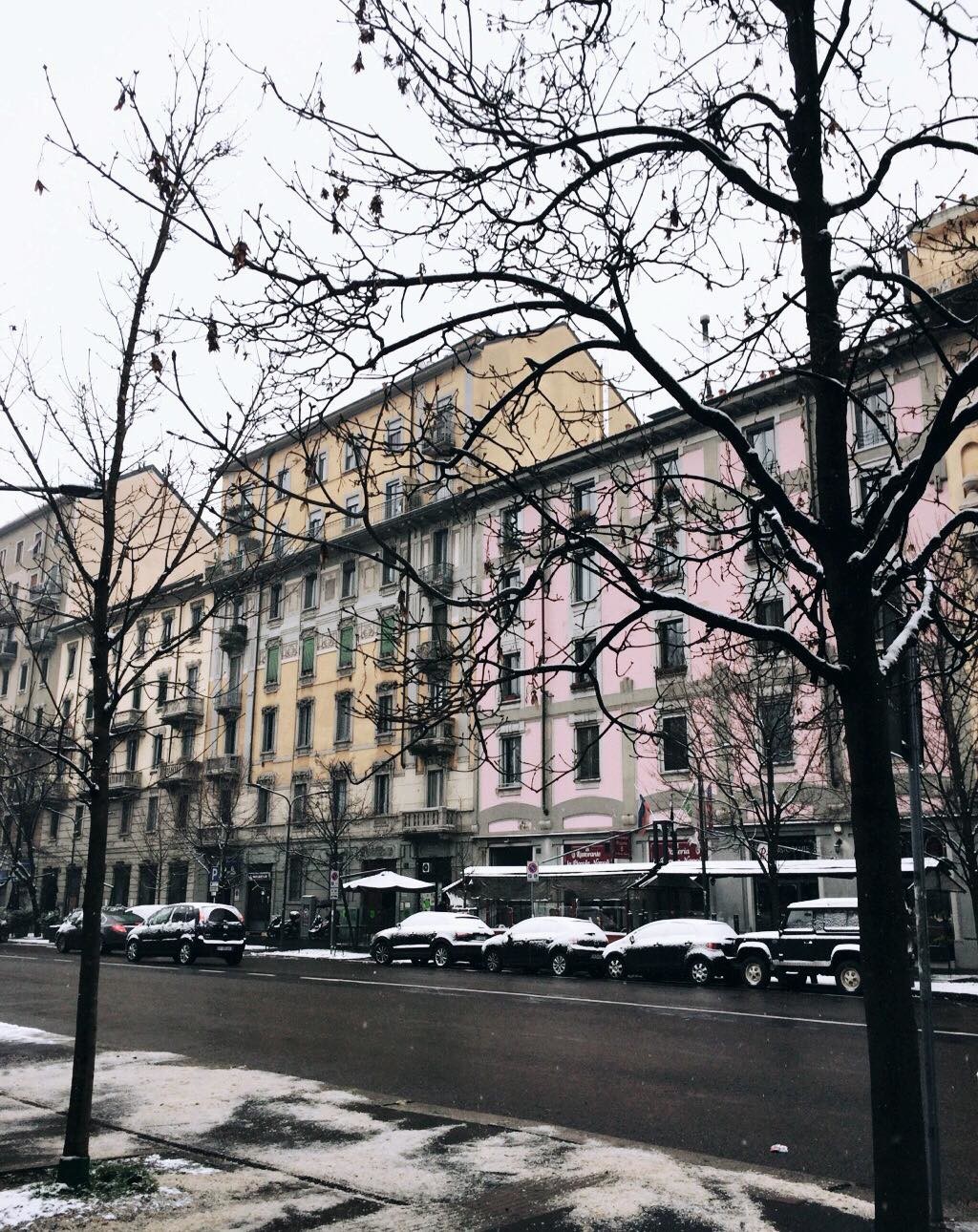 UPDATE: it's the third day of snow now, even though the temperatures are a little higher (like 2 degrees). It's snowing a lot but I don't think it will stay for long since it should get warmer in the next few days!                                                                                                                  
(P.S.: once more if you want to see more of my pictures of Milan under the snow you can click on this link  !)                                                                                                                              
---
Photo gallery
---
---
Content available in other languages
Want to have your own Erasmus blog?
If you are experiencing living abroad, you're an avid traveller or want to promote the city where you live... create your own blog and share your adventures!
I want to create my Erasmus blog! →