Marrakech III: leisure and party 1/2
In Marrakech, despite being a city belonging to a Muslim country, there is plenty of leisure for foreigners, such as cocktail bars, discos, casinos, etc.
In this blog I will talk about the places that I have personally gone to and others that I have not, but about those to whom close friends have gone and have told me their experience, although there are many more places that are surely better known than I'm going to talk now.
Also known as hookah, hookah, hookah or hookah, I don't know if you will know this, but is originally from Egypt, not from Morocco, so if you want to smoke a good I really am afraid that you will have to go to Egypt.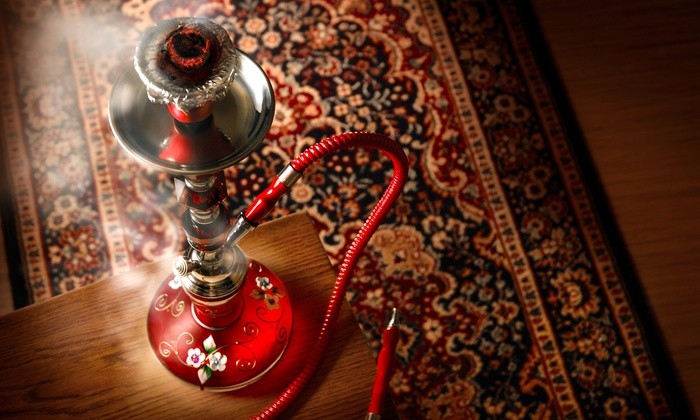 https://www.groupon.com/biz/cincinnati/paradise-hookah-cafe-1
However, the hookahs they make in Morocco are more than acceptable.
In Marrakech it is full of places to smoke shisha, there are better places than others but all over the weekend they just fill up.
It is a fairly large and beautifully decorated place.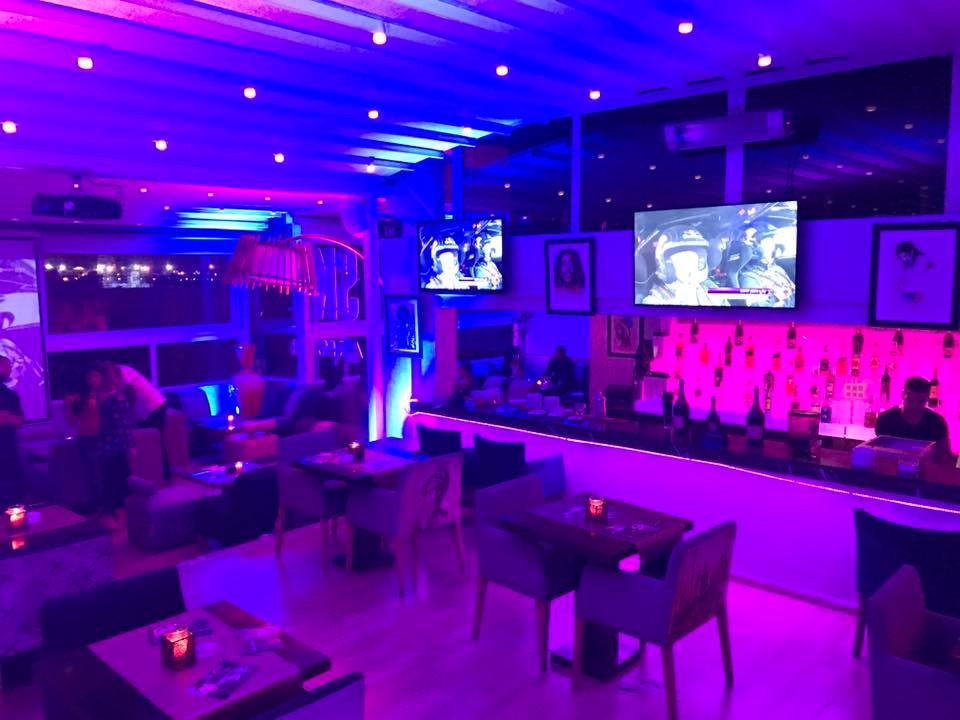 https://www.facebook.com/search/str/Sky+Armani+Marrakech/keywords_blended_photos
The atmosphere in this shisha bar lounge is the most chill and quiet and makes you want to stay there all night and part of the next day.
The quality of the hookahs is quite good and at a small price. A normal-sized hookah costs about 10 euros.
But this price is during the night because, during the day, the same size hookah costs much less.
Last year I went with my American friend and my Moroccan friend that I met during my Erasmus and we spent part of the night there and took an apple-flavored shisha for about 110 dirhams.
That night we also met some friends of my Moroccan friend who the next day invited us to the pool (I'll talk about that later).
The other time I went to Armani was this year, a week ago to be exact, and it was during the day, at about 11 in the morning, just before going to the pool.
When we asked the waiter for the bill, we saw that the shisha cost us 80 dirhams, about 8 euros. What a surprise hey.
But if they put it that cheap it is because during the day there is absolutely no one, not even a fly. It is empty, and that is something that I love, so surely if I return to Armani, it will be again during the day and not at night (which sometimes is even super complicated to find a free table or a place in the bar).
The establishment consists of 3 floors. Two of them are simple rooms with wide armchairs and dim light to give atmosphere, and the third floor is a terrace. And the views from there are magnificent. That's why the place is called Sky Armani because the terrace of the place is quite famous, but still, people call it Armani.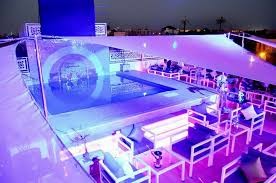 https://www.facebook.com/search/str/Sky+Armani+Marrakech/keywords_blended_photos
I think that in all Marrakech the best-known place to smoke a good shisha is the Armani, that is why I believe that my friend took me directly to that place and did not tell me about others.
Because in Marrakech there are no beaches or rivers and it is an almost deserted city due to the high temperatures and the amount of reddish sand that floods the city, it is vitally important that there are swimming pools to cool off during the hottest days of the year, because sometimes the house air conditioner is not enough.
There are many pools throughout Marrakech, but absolutely all of them are private and usually very expensive.
They are not the typical swimming pools in Spain where the family goes with all the children and nephews and snack on the grass while drying in the sun after a long dip.
The swimming pools of Marrakech are the most beautiful and luxurious, to which you go to see others and be seen by others.
We must be dressed in the best model we have, with waterproof makeup and walking as if it were a catwalk. Or that is what the people who go there do.
No matter how nice that place is, I am more than going with the swimsuit that I bought three years ago (because if it still helps me because I am going to buy another one), throw myself in a bomb and dive for hours and then take a nap wrapped in the towel, for that I pay, to enjoy the day my way.
Each pool is like an exclusive private club, and in some of them, you have to be attractive or make a reservation or meet someone inside to enter.
Almost all pools open every day from 11 in the morning until 9 at night, except holidays, and only during the summer months.
The entrance to this pool costs 250 dirhams, about 25 euros.
Yep, you read 25 euros well to spend a day at the pool.
But I must admit that the price does not only include what it is to bathe in the pool, but also includes the atmosphere that the club has.
It is quite luxurious and very well decorated.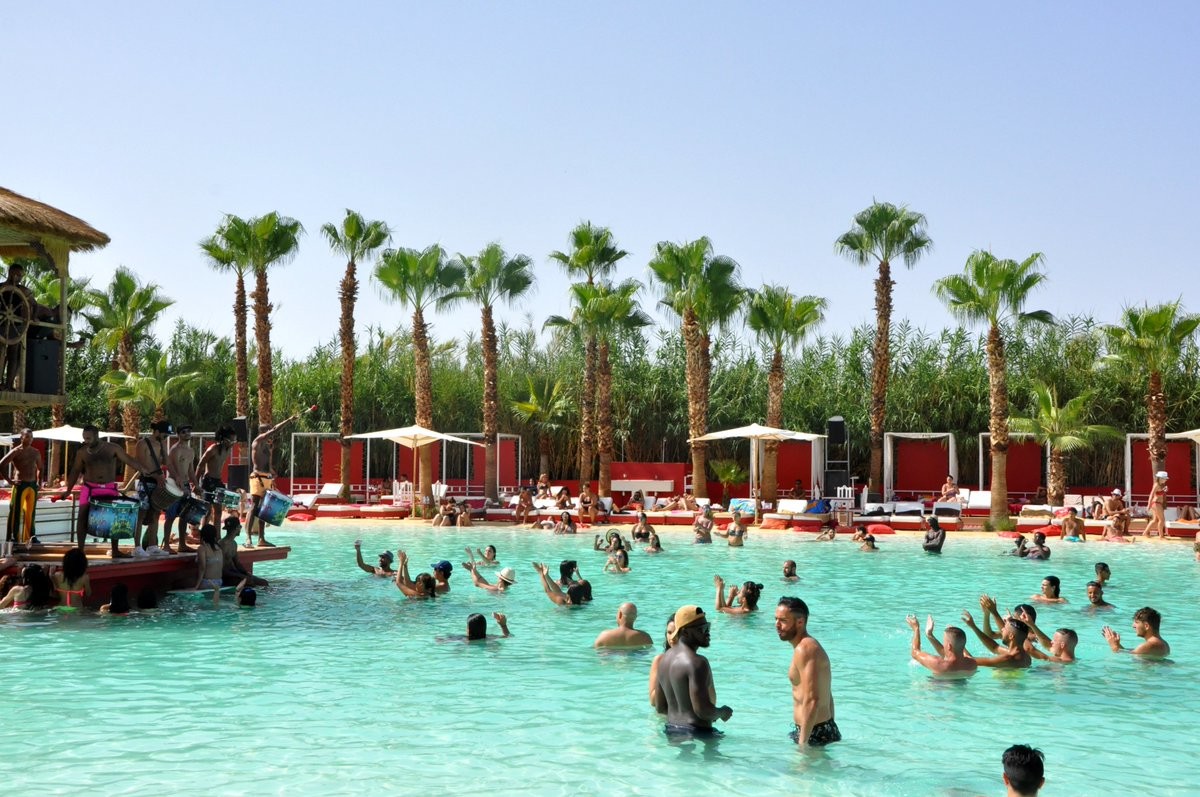 https://twitter.com/laplgerouge
There are many sunbeds surrounding the pool and on the banks of the pool, there is beach sand, which gives the feeling of really being on the beach because, in addition, the water does not carry as much chlorine as in other pools.
In addition, the towels and pillows on the sunbeds are red, and there are also some beds covered with red curtains for large groups, which require prior reservation.
That's why it is called Plage Rouge, red beach, because of the sand and the edge of the pool and the red accessories.
There is a bamboo tower built in the pool and on top, there is a DJ table where they play music throughout the day, all kinds of music, although it depends on the DJ you click at that time.
There is also a large restaurant inside the club where you can order food of all kinds to be taken to the sun loungers (paying a supplement, of course) as it is forbidden to enter with food.
In addition to food, they also offer drinks, both alcoholic and non-alcoholic, and hookahs of all flavors.
Despite all these glamorous things, the Plage Rouge for years had a very bad reputation as it was said that there were several women who prostituted themselves in beds with curtains.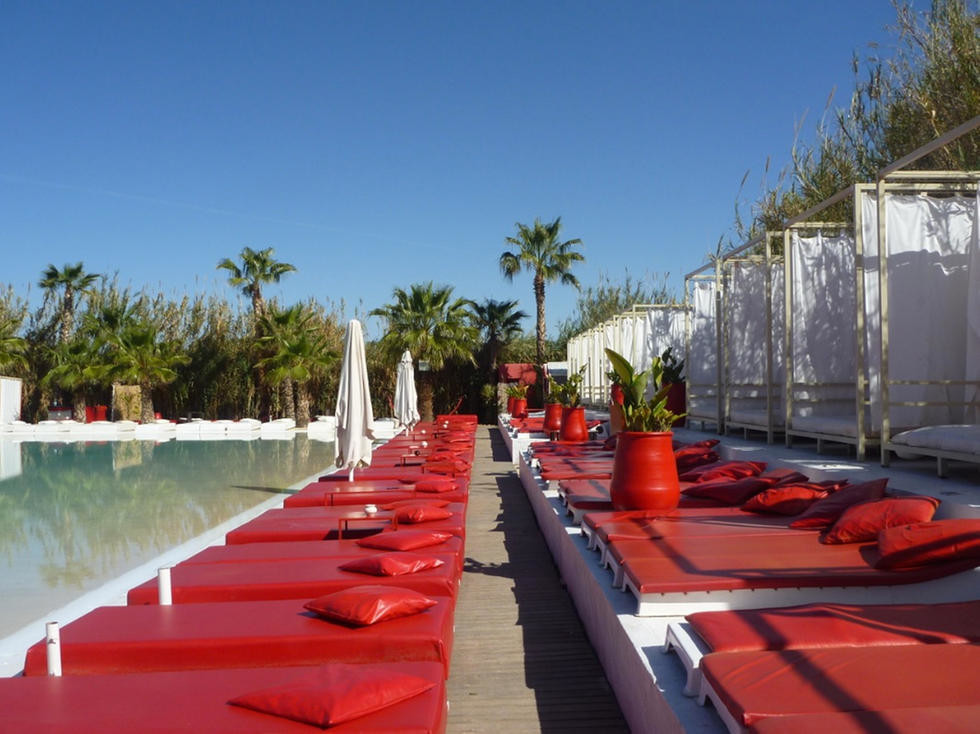 http://www.minube.com/rincon/la-plage-rouge-a446481
One thing I must tell you is that in Marrakech there is prostitution everywhere, especially in places where you would never believe.
But worst of all is that they are young girls wanting to earn easy money because their parents do not want to buy the latest model of the iPhone.
These girls are often recognized because, like every prostitute, they wear pretty eye-catching clothes and makeup and what they do to call their clientele is the following:
These ladies go to Starbucks or McDonald's and buy a frappuccino or a mc flurry and then sit at a table alone looking around with predatory eyes to see if they find anyone interested.
And they are able to spend all day there. The frappuccino is drunk very slowly to last several hours.
I tell you that this really happens because I have seen it with my own eyes.
And I know that they are spoiled girls, that they don't do it "out of necessity" because my friend knows one of those girls and her family is wealthy, but she wants to have her own money but without breaking her nails.
Starbucks and McDonalds are the key points. If you pass in front of these sites, take a look inside and you will see that you find at least two girls like the ones I just described.
Anyway, luckily the year I went to the Plage Rouge had banned that type of prostitution and people, usually young, went to show the body while they drank drinks.
And here is the icing on the cake. In spite of the entrance fee to Spain, I and my friends come in without paying, and that is the contacts are everything.
One of the guys I met at the shisha bar was DJ and the next day I was going to play at the Plage Rouge, and as my friend and I liked him he invited us to go with him to the pool.
At first we did not know what he was going to invite us, we just agreed that he would take us to the pool and there we would spend the day bathing and smoking hookah, but when we arrived at the club they made us go through another door where the tail was and we went directly to the pool.
I didn't expect it and I had taken the money, but hey, I don't complain huh. And also they invite us to the shisha, so it was a good day without spending anything.
To get to the Plage Rouge you can go by taxi or else, near the McDonalds there is a small square where every hour or forty minutes passes a mini bus that takes you to the pool for free, because it is just outside the city, in the middle of the desert literally.
In my opinion, I think it is a good pool to spend the day, but I will not go again because I know there are better places that cost almost the same.
This site is much less posh than the Plage Rouge or any other pool.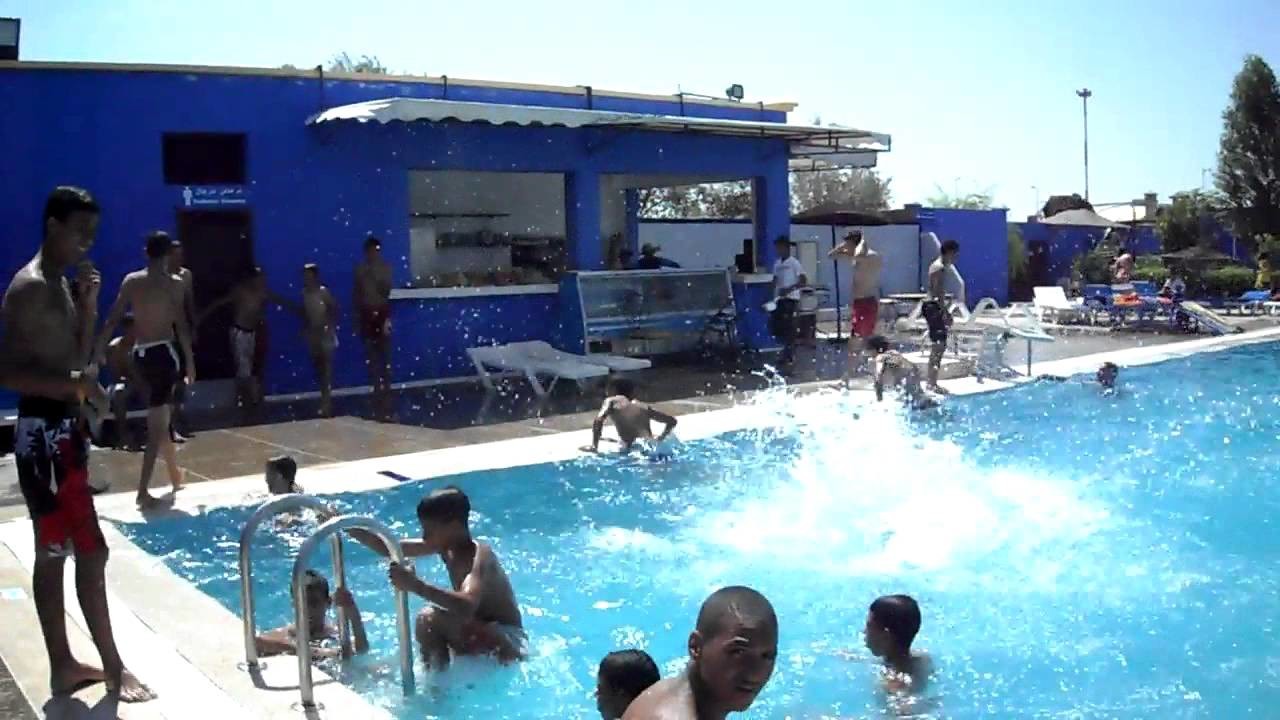 https://www.youtube.com/watch?v=oYIZP6mH6oM
The pool is much smaller but large enough to be one at ease.
In this club, there are 3 pools, one large and deep, another medium and 1 meter deep, and another small one half a meter deep.
Without a doubt, it is a place for families.
But even so, the time I went I was full of boys rather than families or even girls; because to be honest, girls prefer to pay more and go to a more posh pool where handsome men usually go than to a second pool.
The price to enter is 80 dirhams, about 8 euros.
Within what fits is a good price, especially for me that the only thing I wanted was to refresh myself and not die of sunstroke rather than hesitation.
There is also a DJ, although not as good as that of the Plage Rouge, and a restaurant that serves hamburgers and chicken or meat tajines. They also offer hookahs of various flavors and alcoholic and non-alcoholic drinks.
Despite being a less posh place, the fact that there were not many girls made the many boys there focus on us, and that is not cool at all.
But in the end, it was what I had, I also didn't want to spend a paste to just bathe one day for a few hours.
What I like most about this site is that at the bottom of the pool, in the deepest area, there is a trampoline to throw yourself.
When we left the pool I ended up with a tremendous headache from throwing myself from the trampoline.
Like the Plage Rouge, it is also on the outskirts of the city, but does not have a private minibus that takes people, but a taxi will have to be taken.
Unfortunately, I have not had the opportunity to go to this club, but it is right next to the Beach Garden, right next to the bark, in neighboring plans.
But I know that it is the best pool in all of Marrakech, and also one of the most expensive (although I suppose it will be worth it for the ambiance it has).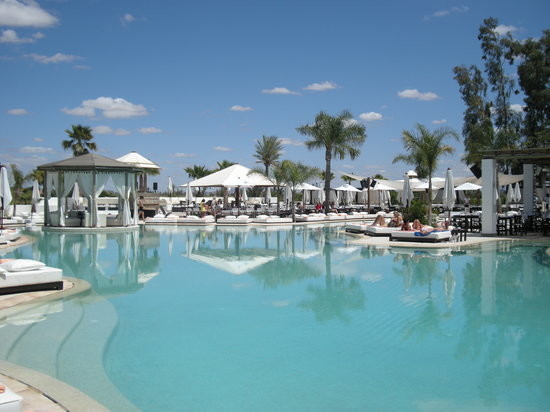 https://www.tripadvisor.es/Attraction_Review-g293734-d654179-Reviews-Nikki_Beach-Marrakech_Marrakech_Tensift_El_Haouz_Region.html
The entrance to this place costs 295 dirhams, almost 30 euros.
If you have some money left over, I think it's worth going to Nikki Beach, because from the photos I've seen it seems a most spectacular resort.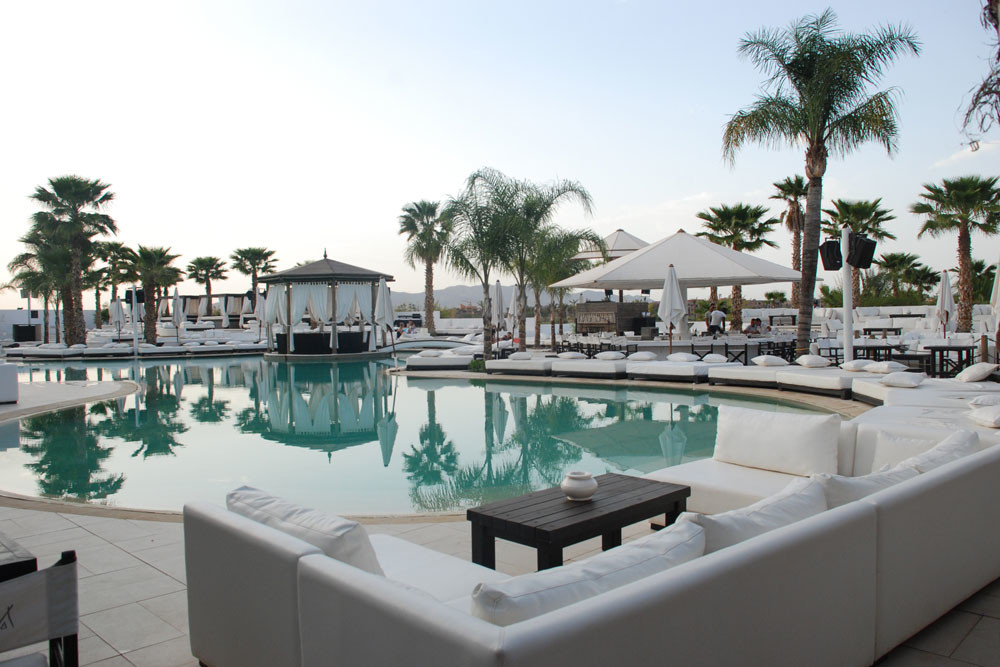 http://www.thestylejunkies.com/portfolio/nikki-beach-marrakech/
It offers the same as the rest of clubs, restaurant with food, alcoholic and non-alcoholic drinks and hookahs, the music is much better because they are quite prestigious DJs and you can even see some famous people hanging around.
---
Photo gallery
---
---
Content available in other languages
Want to have your own Erasmus blog?
If you are experiencing living abroad, you're an avid traveller or want to promote the city where you live... create your own blog and share your adventures!
I want to create my Erasmus blog! →