Experience in Madrid, Spain by Mark
Architecture and landscape

8 / 10 points

Entertainment

10 / 10 points

Culture and customs

10 / 10 points

Transport

10 / 10 points

Gastronomy

10 / 10 points

Prices

8 / 10 points

Party

10 / 10 points

Weather

10 / 10 points
---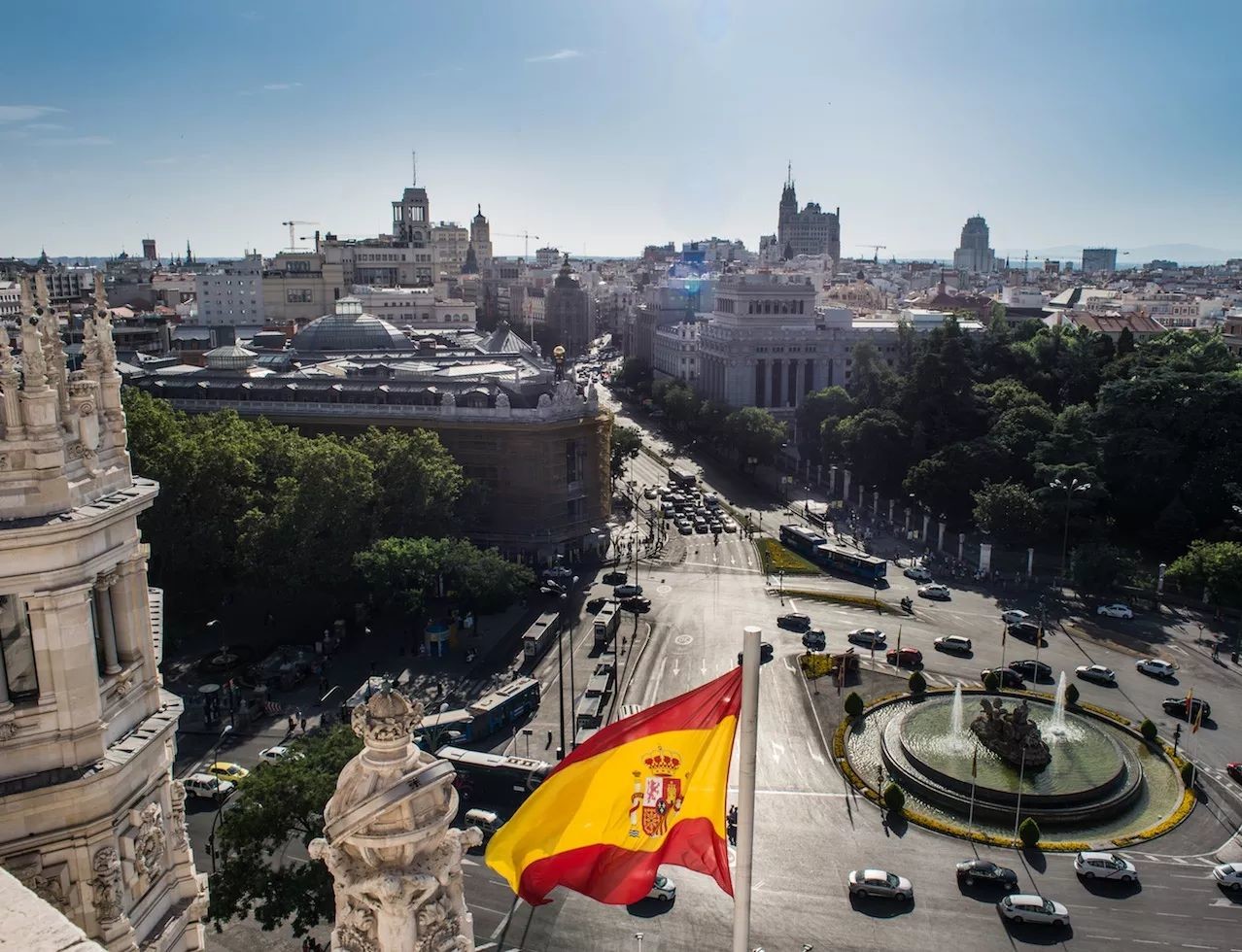 What is it like to live in Madrid? Would you recommend it? What is the city like?
Living in Madrid is great, there's so much variety; the city is very cosmopolitan whilst remaining fundamentally Spanish. Each district in the centre has its own distinct personality with different bars and restaurants, art galleries and music venues. There is always something going on and the streets are vibrant all the time. The people of Madrid are called 'gatos' (cats) because they are out and about all night.
What is the student lifestyle like in Madrid?
As a student I really enjoyed my time in Madrid, a lot of the clubs have specific nights for International students which for me was a great way to meet people. But for me after a while you do not have to look far to find regular bars and clubs as the city is full of night life. Many bars host language exchanges if you are planning on practising Spanish. This is also a good way to meet Spanish people as sometimes it is difficult to break out of the international student bubble, not that there is anything wrong with that, most of my friends were fellow international students. Much like across the whole of Spain, Madrid has a number of fiestas that take place throughout the year with people taking to the streets to enjoy live music and food stalls etc. One thing is for sure that you will never be stuck for things to do in Madrid, even when times are financially tough, exploring the small streets getting lost, or having a picnic in Retiro park is a great way to spend free time.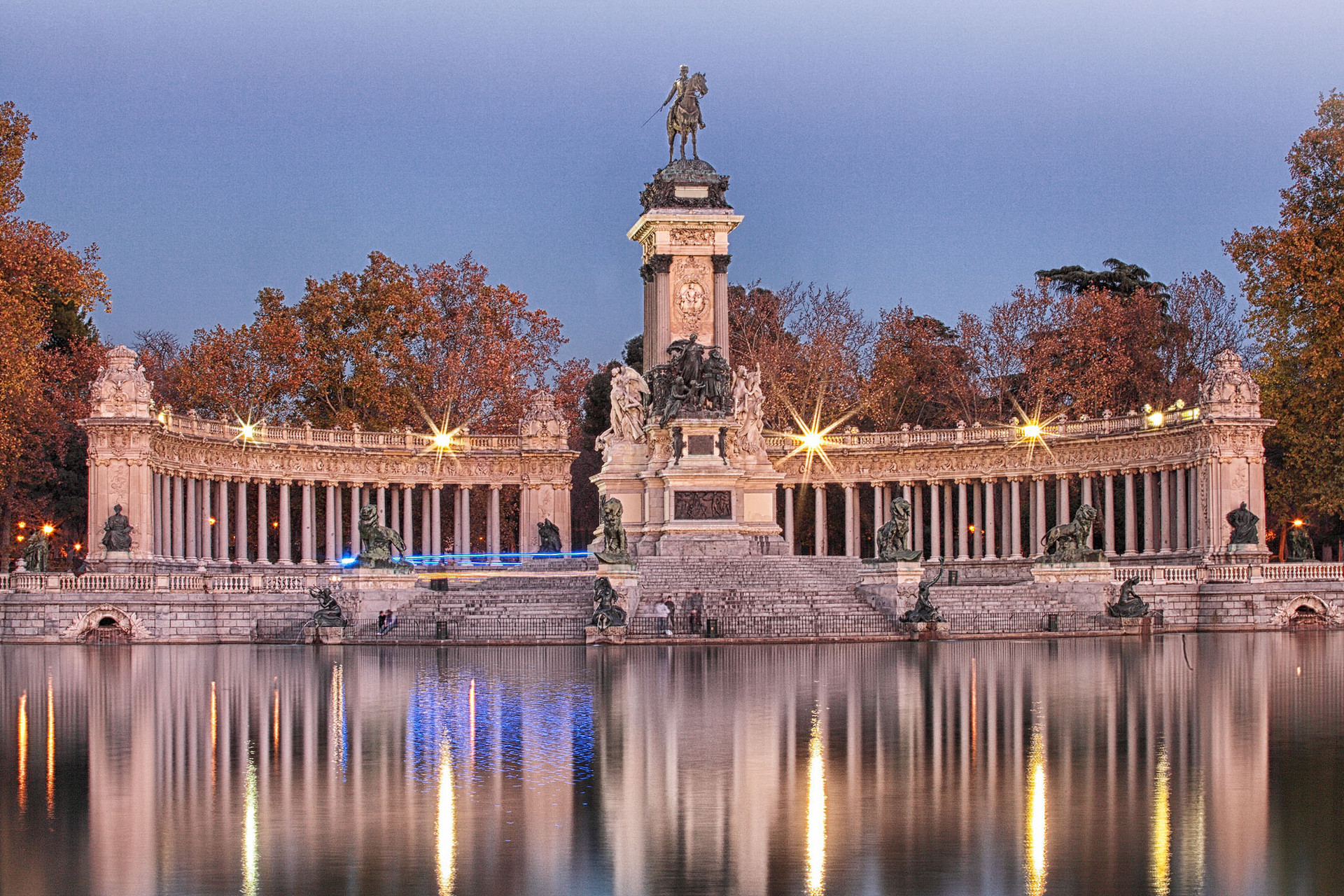 How much does it cost to live in Madrid?
As a European capital city the cost of living in Madrid is relatively cheap. Supermarkets are pretty cheap and with the likes of Lidl and Carrefour food shopping should not be too expensive. Also eating out can be cheap as during the week restaurants usually have a set menu called 'menú del día' which is usually three courses and a drink for around 10 euros.
In respect to going out and drinking, beer and sangría or 'tinto de verano' which is a summery drink of red wine and lemonade are cheap. Beer is often cheaper than water. Spirits and cocktails can be expensive ranging from 8-12 euros. However spirits are free poured so one drink in Madrid would be like three in Glasgow where I am from.
Metro tickets are around 1, 50 euros for a single trip but for under 25's or for students there are discounted passes available. This is probably the easiest and most effective way of getting around the inner city.
Accommodation can be quite difficult but for a decent living arrangement I would say no more than 400 euros a month for rent and this should usually include bills depending on how big the flat is, location, etc.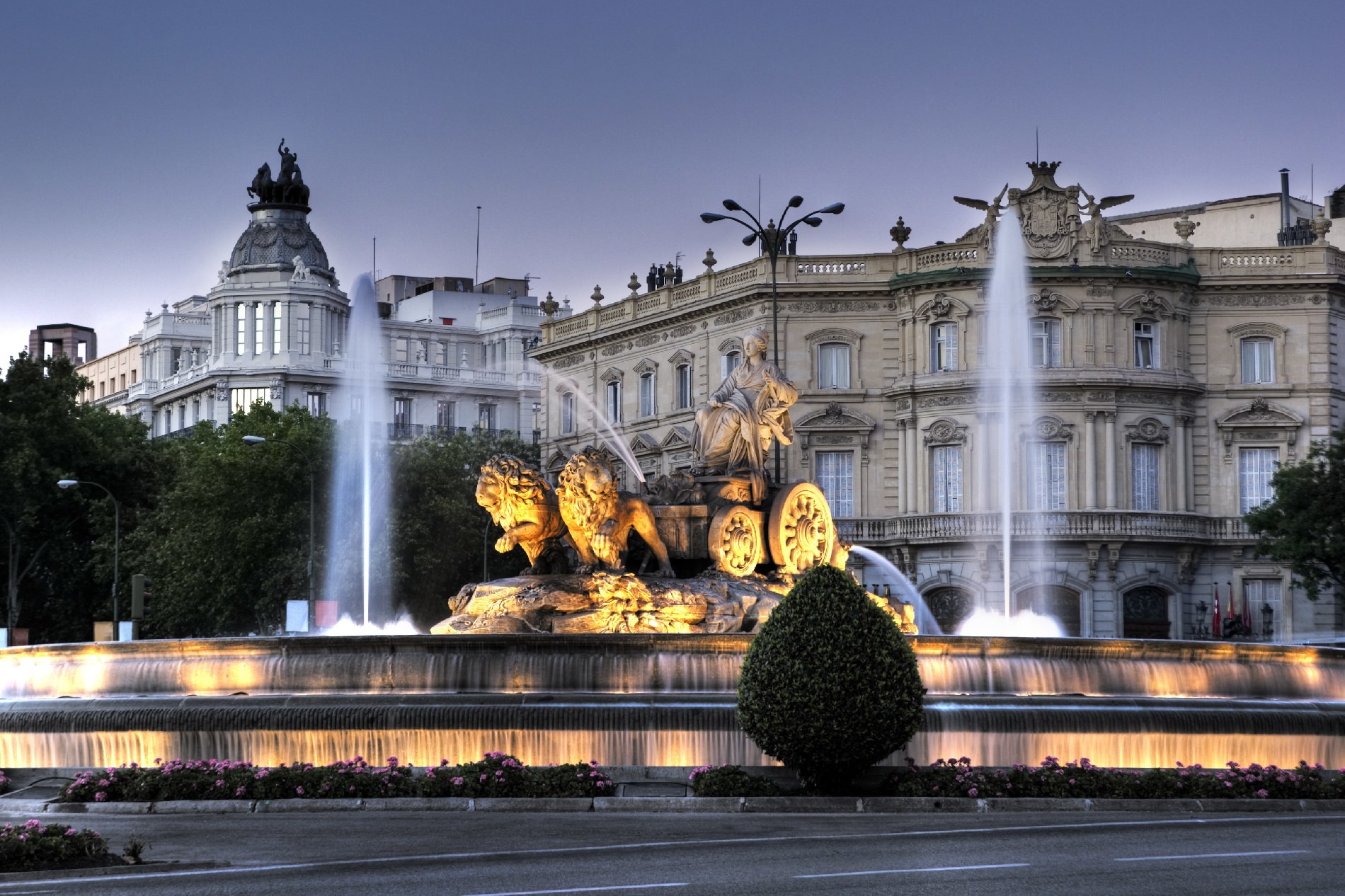 Is it difficult to find accommodation in Madrid? Is there any advice you can give?
Searching for accommodation online can be quite an exhausting process as a lot can left to the imagination. Whilst searching on Idealista and websites like that I noticed that there were many rooms without windows or flats without living rooms, etc.
I arrived in Madrid to start my flat search whilst staying in a hostel but as I was under pressure I settled for something that was not great. This might have been less stressful if I hadn't done it alone but I would stress not to just give in to the first option.
I paid 426 euros for a shoe-box room with 8 other flatmates and I had to buy all my own pots and pans and cutlery etc as each flatmate had their own. Also the landlord came to the flat every other day to check on things and tell us to keep the kitchen tidy which I did not take kindly too.
A few people I knew had problems with weird landlords so this is something to watch out for. If you can I would speak to current or past tenants to see if they had any problems. I moved flat and then had an issue with another strange landlord that didn't want to pay me my deposit when I left and I had to fight to finally get half back.
What I would suggest, which my friend done, is to instead of searching for a flat, to search for flatmates and then find something together. This way you will know who you are living with and you have someone to share the risks with. My friend used the Erasmus website and responded to a post of someone who was looking for flatmates. There are also a number of Facebook pages which are good as you can message people directly.
I do think that renting to international students has become big business and unfortunately prices often do not reflect quality. Now I live with my partner who is a resident in Madrid and we pay 350 euros each (bills not included) for a two bedroom flat and a large terrace. So it sometimes depends on luck.
I would suggest no more than 400 euros a month for a comfortable shared living space.
Also if your University is outside of the centre of Madrid I would suggest living in the centre and commuting.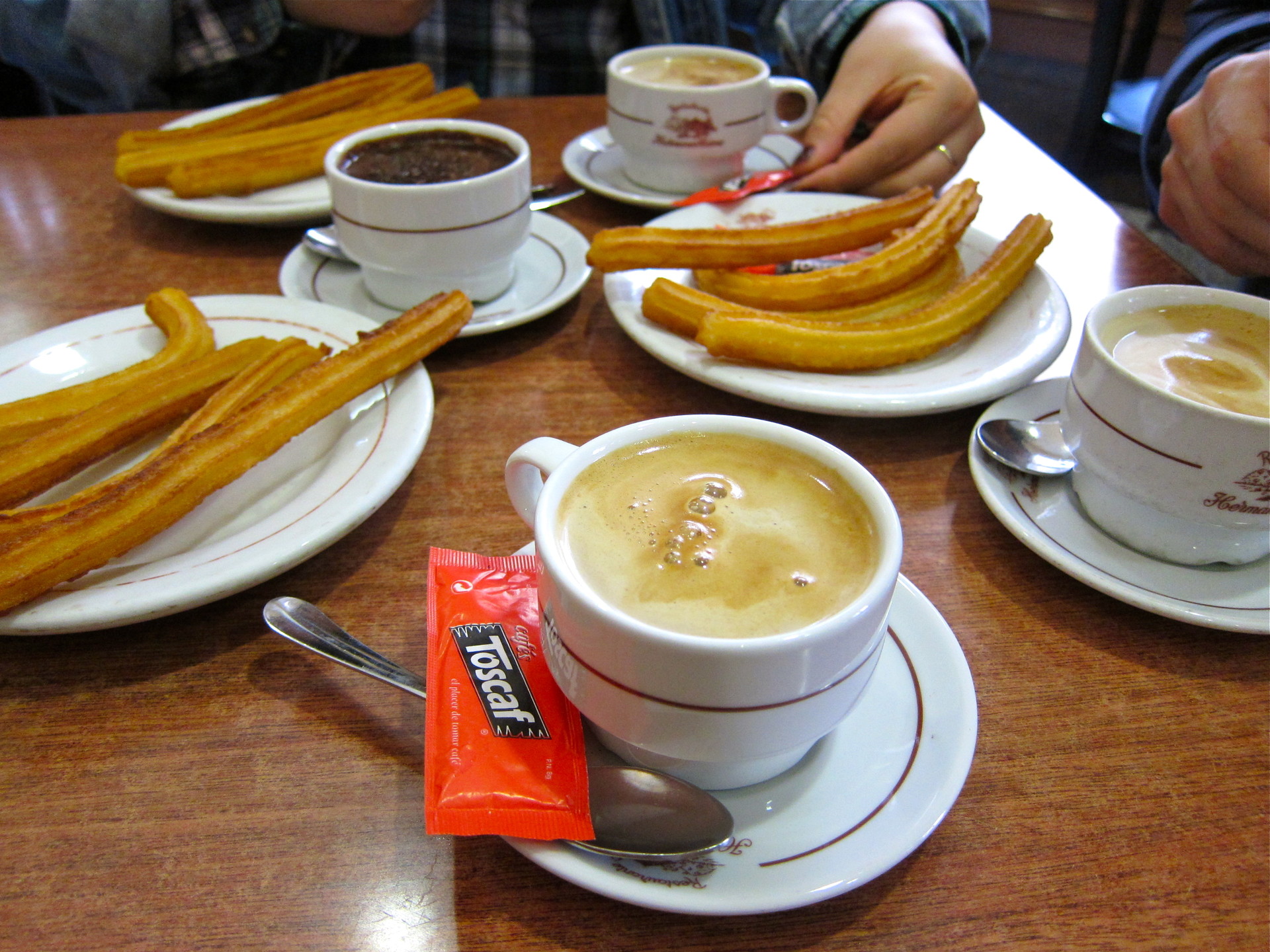 What is the food like? What are your favourite dishes?
The food in Madrid is really good. There are so many Spanish bars that have tapas such as croquetas, patatas bravas, jamón, etc. but as a cosmopolitan city there is so much to choose from. I have been introduced to Peruvian cuisine which has become my favourite. In the area where I live now, Lavapiés, there is a street full of Indian restaurants. If you're feeling fancy there are a lot of posh restaurants too. So whatever your budget you can eat well in Madrid.
---
Photo gallery
---
---
Content available in other languages
Share your Erasmus Experience in Madrid!
If you know Madrid as native, traveler or as exchange student... share your opinion on Madrid! Rate different characteristics and share your experience.
Add experience →