Living in Madrid
How does it feel to live in Madrid and besides all by yourself?
I cannot give one and simple answer to a question like that. Madrid is great. Madrid is beautiful. Madrid is big. Madrid is scary. Madrid is also friendly. Madrid is fun (I have heard that before... do you know the famous Ana Botella video? Check it out! Totally worth it! ). And so, Madrid has many different faces. It is not the typical Spanish city since its magnitude. Only the central part, and I am talking about a small part of the center, has the sort of Spanish atmosphere you might want and expect. The rest is so diverse and full of different cultures that you cannot even imagine it.
Let us start with Gran Vía, for example. It is a large street full of theatres and cinemas. It is always full of people even at three in the morning. Gran Vía is one of the main and most important places in Madrid. It would take you to one of the symbols of Madrid, the fountain of Cibeles. Cibeles is the place where the football team of Real Madrid celebrates their victories. Most night buses would take you to Cibeles. It is an important starting point. Right next to the fountain, you will see el Palacio de Cibeles (the Cibeles Palace). It is a huge and very beautiful building. You can enter the palace for free and either sit down on the first floor where there are some nice little sofas in all colors, magazines, newspapers, WiFi, etc., or climb to a tower on the top of the building. From the tower you can see Madrid from above. It is a great place.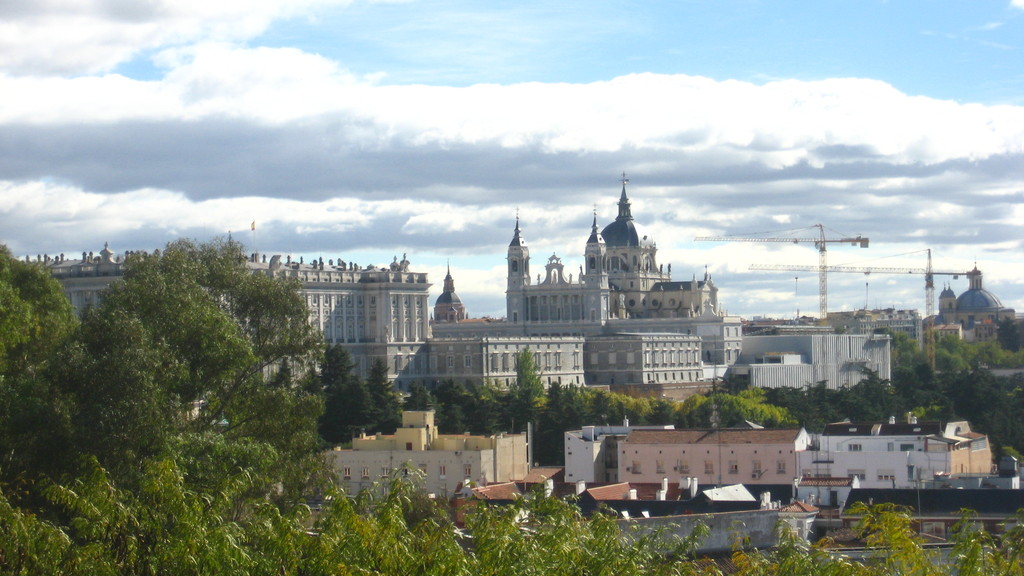 Gran Vía passes near the actual center of the city. You can go walking (about three minutes) from Gran Vía to the Sol square (la Puerta del Sol). It is probably Madrid's most famous point. You can see some popular buildings and statues such as the old Post Office building or el Oso de Madrid (the Madrid bear) which is a small statue of a bear eating fruit from a strawberry tree. That is correct, a strawberry tree. I have checked it several times and that is what it is supposed to be. It is a weird thing since strawberries do not grow on trees. Sol is also always full of people. If you go to the small streets around it you will see lots of fancy nice bars and restaurants (a bit expensive, eh). You can also go walking from Sol to Plaza Mayor (or the main square). It has very typical Spanish architecture. Right next to it you can enter the Mercado de San Miguel which is a closed market where you can buy interesting stuff to eat and drink.
Long story short, these are Madrid's most touristic and famous places. Well, we should not forget the Royal Palace and some other important buildings and gardens near it. The idea is that Madrid is very beautiful and full of life. It is so diverse and you can find all sorts of people and places in the city. The problem with Madrid is that it is so huge that it is easy to make you feel a bit lonely. Do not worry too much about it. After all, all you need is some friends (and love) and you will be perfectly happy in Madrid.
---
Photo gallery

---
---
Content available in other languages
Want to have your own Erasmus blog?
If you are experiencing living abroad, you're an avid traveller or want to promote the city where you live... create your own blog and share your adventures!
I want to create my Erasmus blog! →