Discovering Iran: Kerman city (Pt.1)
Another day and another city to explore in Iran. I don't think I'm ever going to be done with exploring the different cities here. I've got my priorities straight though, I'm talking about my favorite cities first.
Ok I know what you guys are thinking, Saba you have way too many favorite cities and yes that's true. It's just too difficult to settle on one, you know? Iran is so magnificent that every corner of it has something unique to offer, hence explaining my dilemma on settling down on one favorite city. So anyways enough of my first world problems. Today I'm going to talk about Kerman, a town in one of the south eastern states of Iran. Kerman province is a rather large state and it's situated way too far from Tehran. I mean it's too far off the south east and it's not as near as cities like Isfahan and Shiraz. Due to this a lot of the tourists rule visiting Kerman out of the picture. I definitely think that's the wrong move, because this city has way too much to offer in terms of culture, history, food and entertainment.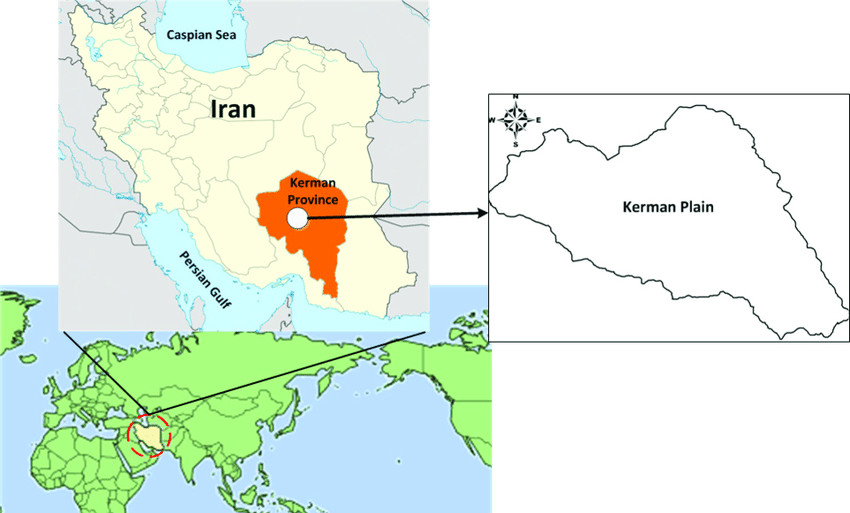 Where Kerman province and then the city is situated in the map.
However, there is one thing to keep in mind, a lot of Iran's famous historical cities follow the same patterns, like they have historic sites, they have bazaars, traditional restaurants, and certain famous architectural structure. So yes there are certain patterns to most of the cities but the places aren't the same. They all have their own uniqueness. Therefore I really doubt one would get bored of visiting them. Before anything else, let's see how we can get to Kerman.
How to get there:
I did say Kerman is far from Tehran, but that's only if you want to go with a car. If you decide to travel to Kerman there are a lot of cheap flights which take you straight from Tehran to Kerman. The flights are just slightly more expensive than flights to Isfahan or Shiraz. The ticket prices usually start from 100, 000 Tomans to about 300, 000 Tomans per way on some occasions. That is about 30 Euros to 70 Euros maximum. I've gotten flights around 150, 000 Tomans before and that is as good as it gets, unless you pre book the flights from really long ago. As usual I suggest Alibaba because it's a safe and secure website to do transactions with.
I'm going to rule taking the bus to Kerman out. That is an insane idea because the journey is simply too long. It will exhausting and you will most definitely be drained of all your energy. Wanna know how long it takes? It takes about 11 hours, that's almost half a day. Trust me it's not worth it.
I suggest going by train. I definitely believe that trains are a great transport option, because you have your own bunk bed and with a little extra amount, your own room, so you literally can just lie down, if your train is a 5 star, watch tv and generally relax till you get there. It takes long but at least the tickets are cheap and you are comfortable. A one way ticket from Tehran to Kerman costs about 65, 000 Tomans, that's a little bit more than 15 Euros and the duration of the journey is about 12 hours till 13 hours. Now there are so many different types of trains and prices, I just mentioned the minimum price for an average travel experience.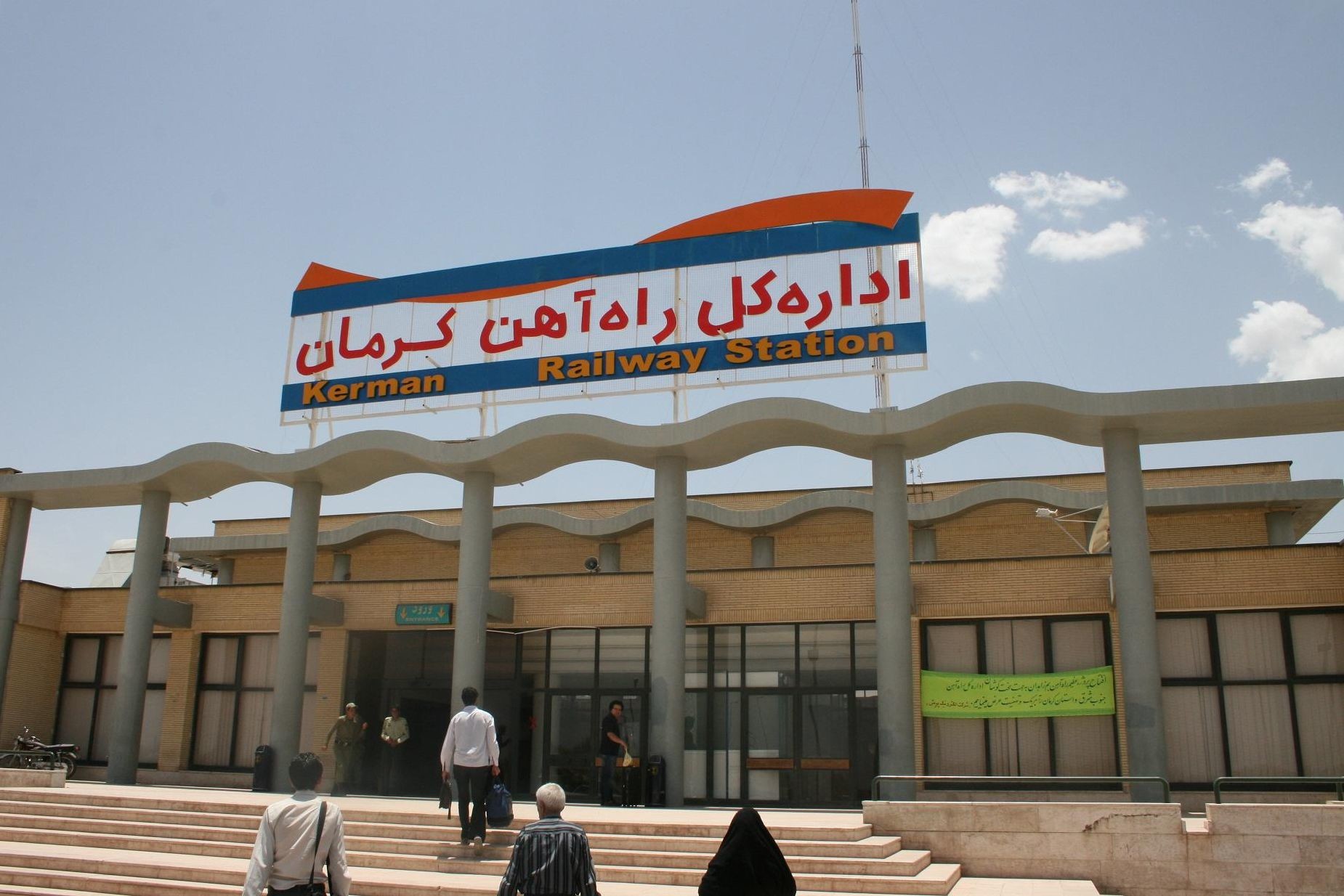 The train station in Kerman.
If you want my opinion, go with an overnight train, you'll sleep all the way and get up when you're near there. I went to Kerman for the first time with the train and it was quite alright. We didn't get a really good train so there was some slight discomfort but when coming back we changed our train and then it was a pretty smooth ride. Now let's get to see what's there in Kerman that makes it so special?
Description and experiences:
People of Kerman are just on a different level of hospitality, they are so hospitable that all of the other states can't keep up. I love Kermanians, they are so sweet and lovely that you just want to roam around the city and talk to the locals. I guess that's a little difficult for locals as there is that whole language barrier to overcome. I say this because I witnessed it with my very own eyes. The locals were so helpful and kind. I used to walk around the city in search of a certain place and locals would volunteer to help me. I even found some friends, they invited my family and I to their house and they cooked some of their own traditional meals. They have a really rich and unique cuisine that we can't find in rest of Iran. I honestly loved the whole experience. But if hospitable people aren't enough to convince you guys to visit Kerman, I'm sure the rest of this article will.
The thing about Kerman is that, not all of the sights are located inside the city itself. So you may have to exit the city and go to some other areas. The first place that I'm going to discover is an epitome of that. Let's see what it is all about.
1) Shazdeh garden
Shiraz is the one city in Iran that is famous for it's beautiful botanical gardens and the uniqueness of their architectures. However, what most of us don't know is that Kerman has a lot to offer as well when it comes to beauty and nature. The city of Mahan is situated about 30 kilometers south of Kerman city and it withholds within it's quarters one of the most beautiful Persian gardens that once has ever witnessed. I'm not even saying this to exaggerate, I loved Eram Garden in Shiraz but this garden is one a whole different level of beauty and harmony. It's in this place that one will fathom the true definition of harmony and nature.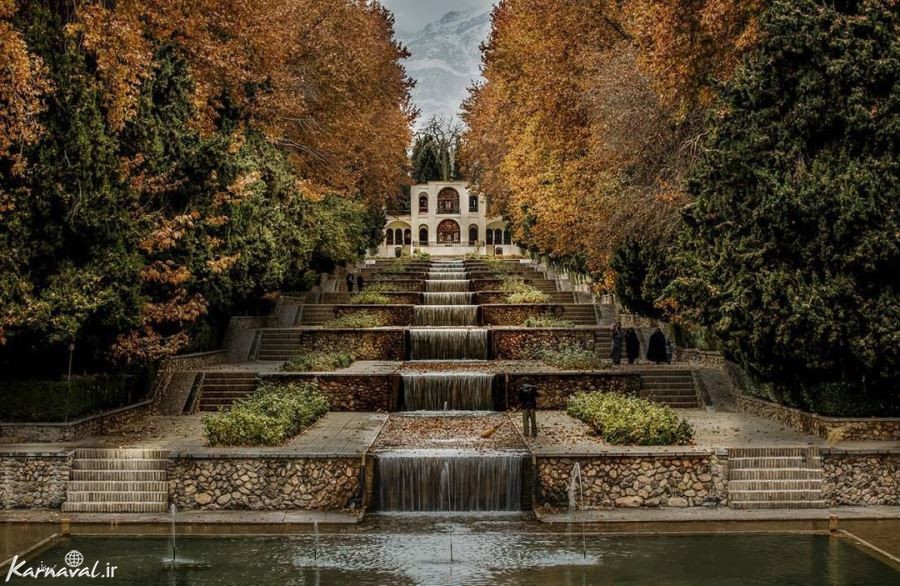 A beautiful picture of Shazdeh garden in autumn, proof that the gardens are beautiful all year long, in every possible season.
Until today, between all the gardens I have had the chance to visit, this one still stands out. I'm sure if you guys get to visit it, you will never ever forget the serenity of the garden. When we wanted to visit the garden, we took a cab from Kerman itself and then went straight there. It didn't cost much because there were a few of us and we just split the cab fare. I don't think there are any public transport routes so a cab is all you got.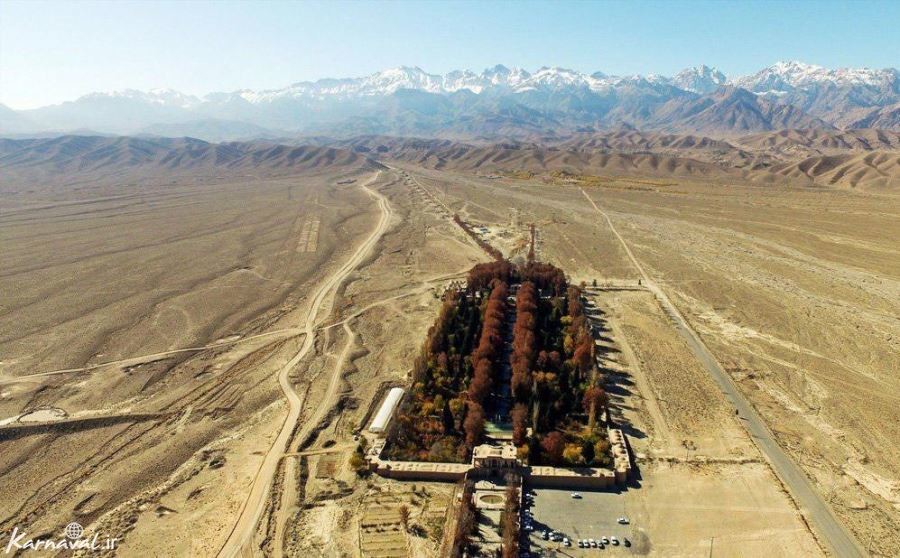 Look I was serious, there is the garden and then there is nothing.
When you get there, you will be surprised to see that the garden is like a green fenced building in between the desert. It raises the question of how but it also raises the question of how do they provide the water for this place? Yeah I often come up with weird questions, get used to it already. I'll get to that in a bit, I actually found the answer. But you know before I proceed further let me say something, when we entered the garden and was just walking around, we saw this couple, they were in their mid-forties or fifties at most. They said something that has stuck with me through all these years, it translated into something like this: "The most beautiful things grow in the hardest conditions"; which is true.
I mean just look at such a green and lush garden growing just in middle of nowhere in a desert. Now the water is provided from a snow capped mountain nearby the desert; due to the unique architecture of the garden and the deep slopes, the water flows from higher up to lower down. Like I was honestly tired because it's kind of steep and you have to keep going up till you reach the upper parts.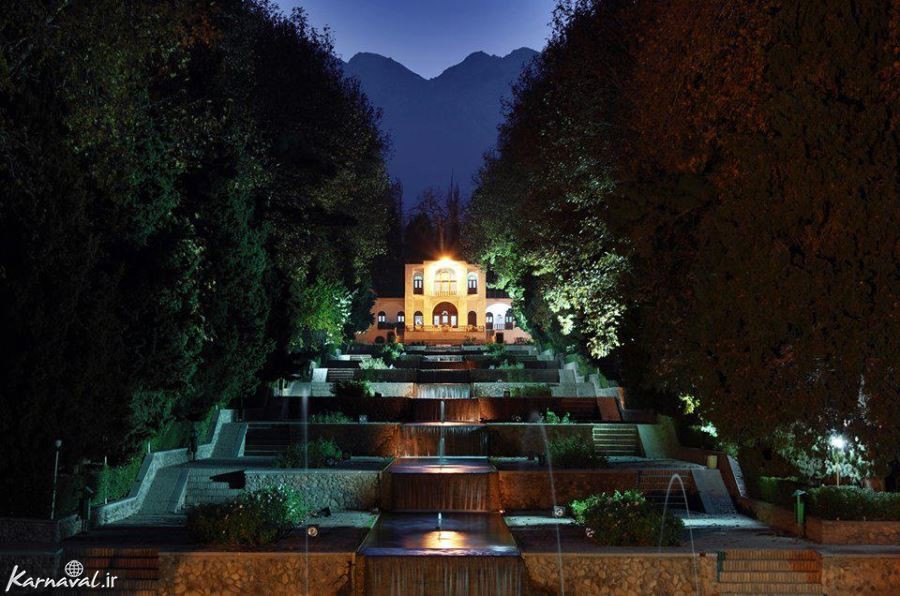 The deep slopes that make the water flow from the higher parts to the lower parts.
Shazdeh garden is one of the most astonishing and breathtaking gardens in all of Iran. You can't really find anything like it in Tehran or even in Shiraz. Everything else comes in second. Enough of me trying to show off my English writing skills and let's see apart from breathtaking view what we've got there; Shazdeh actually means prince in Persian and so you can already guess that this belonged to a royal family. It was being constructed for a prince but apparently before the construction was over the prince die and he apparently never set foot in the building. Such a bizarre story I know. It was built during the Qajar dynasty and I'm not going to get into the historic details because I want to talk about the different sections of the garden.
The main entrance
The central building
The bath
Side chambers over the entrance of the garden
The different fountains
There are more sections which I'm not going to mention for simplicity's sake. Each of these structures are unique in their own way and add to the beauty of the complex as a whole. If you have visited enough historical buildings and sites you will see the same architectural patterns in here too. The tile works are impeccable.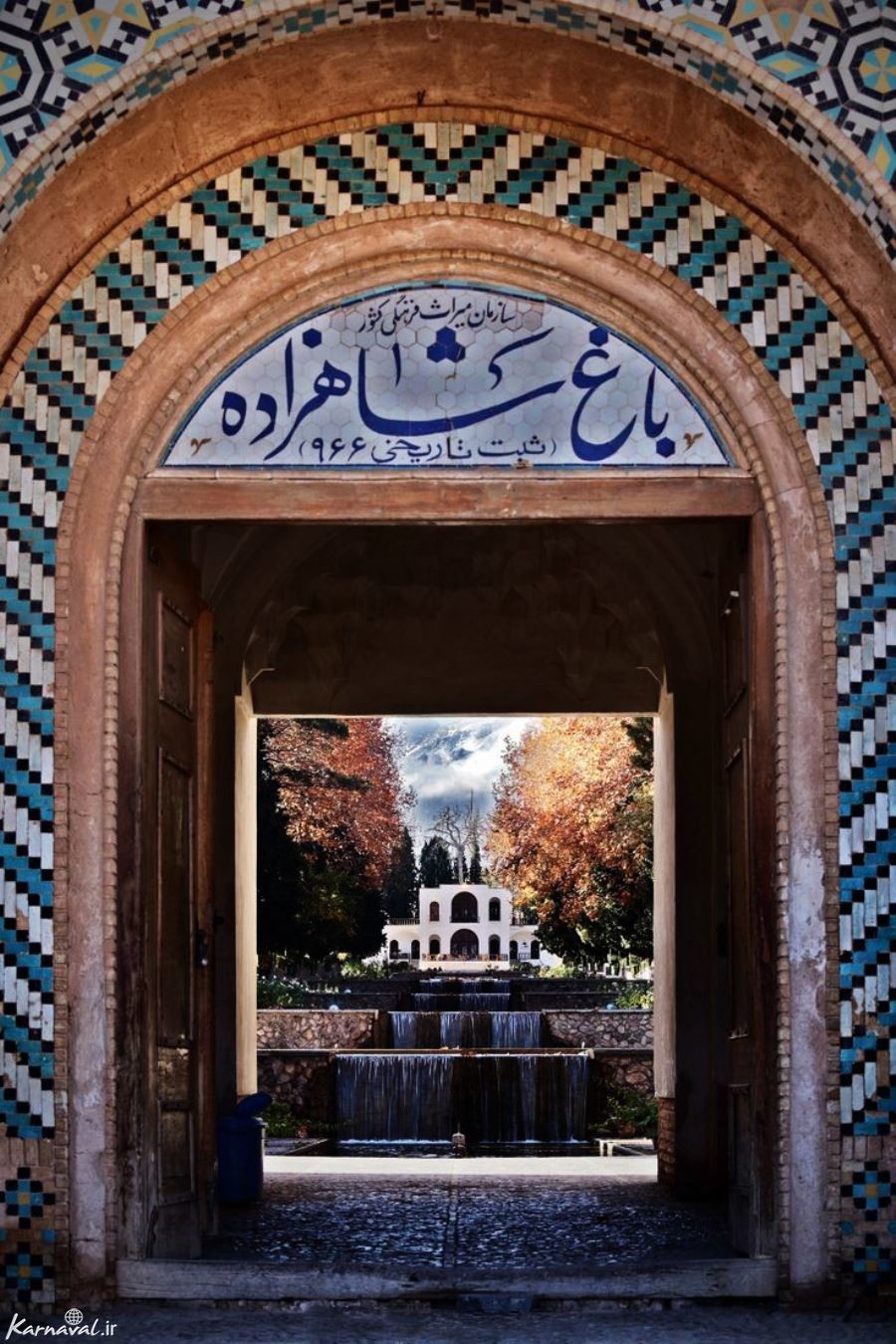 The entrance of the garden, look at the tile works on either side of the doors.
In the middle of the garden or the center of it basically, there is the mansion or what we call as the "Shah Neshin" part. That means the place that the owner was supposed to reside in and never got the chance. I mean how tragic, imagine that. Apparently he wasn't a really good person and so when he dies, even the architects of this garden and mansion were happy. So anyways the building is also located in the highest point of the whole complex, just so the "Prince" would have a clear view of his garden.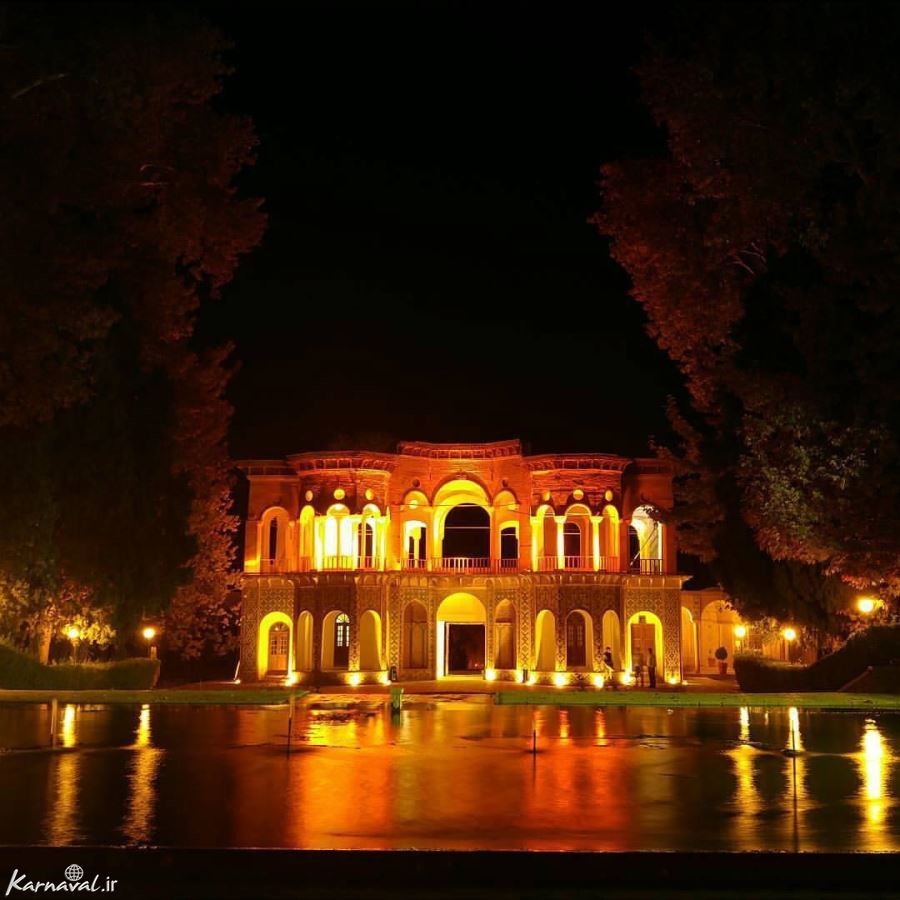 The main building of the whole garden.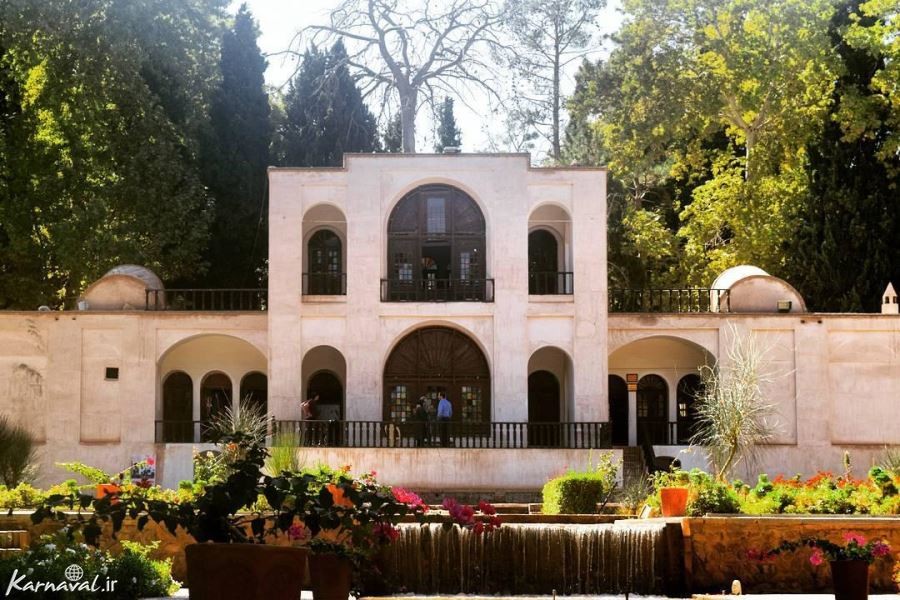 Another picture.
As for the other parts, I'm not going to over explain and bore you guys out. So let's leave some mystery between us all. Now the whole garden has turned into a whole complex it has a restaurant and even a hotel for those of you who simply don't get enough in one day.
The restaurant has some authentic Persian cuisine and it's not that expensive. I remember us not being really hungry so we just went there and ordered some appetizers, the view was too good honestly so we may have sat a little longer than we should have. The staffs were really friendly so I don't think anyone mind it.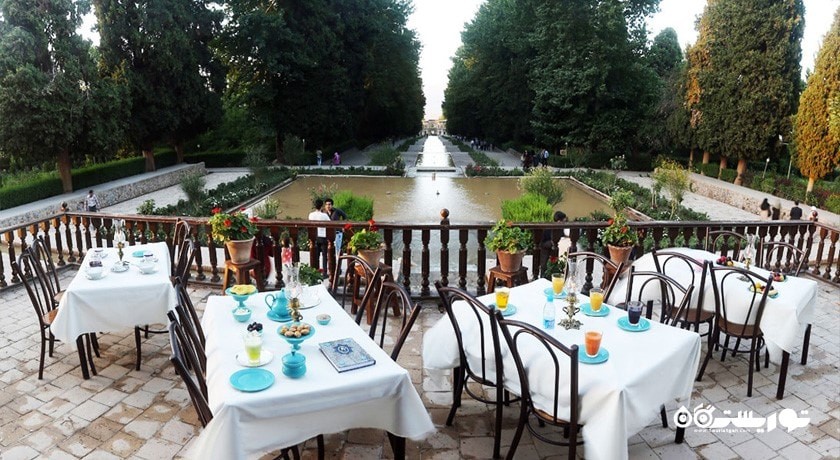 As for the hotel, I never stayed there myself, it's a cute average place. I'll post a picture of the rooms here.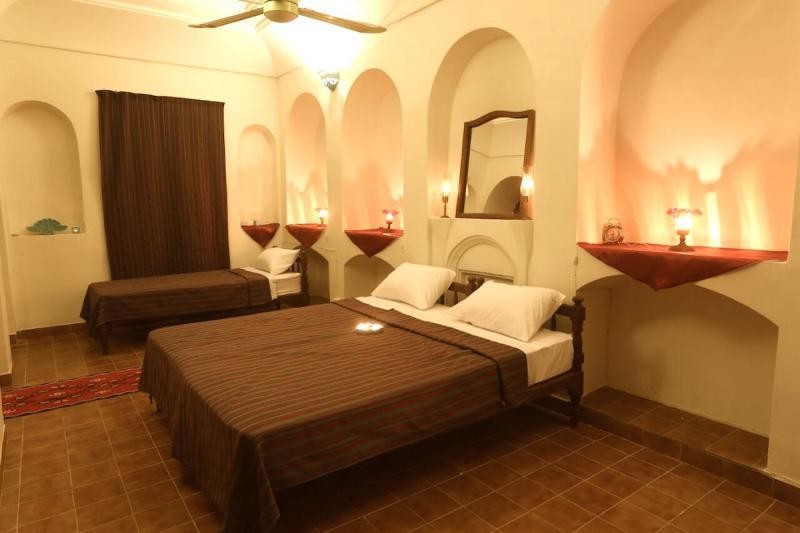 That's pretty much it. I will write about Kerman more soon. There is so much more to be discovered. Stay tuned.
Okay you guys, I think this will be my last post before the competition ends. I'll be back again in a few days, because I have so much more to share and the journey is only beginning. I honestly and truly hope that I could paint a new picture of Iran and show a whole different perspective of my homeland to all you. Apart from that I hope you all learnt some tips and that if you ever decide to travel to any of these destinations, my posts come in handy.
Lots of love; can't wait to be back. Be good.
Cheers.
---
Photo gallery
---
---
Content available in other languages
Want to have your own Erasmus blog?
If you are experiencing living abroad, you're an avid traveller or want to promote the city where you live... create your own blog and share your adventures!
I want to create my Erasmus blog! →