Ibiza, a summer paradise.
Ibiza is known for being the favorite party island of the european youth during the summer. Here in this blog I'm not gonna talk about Ibiza's vida loca but its wonderful sights that make it one of the most beautiful destinations in Europe. But first things first: tips!
Tips
Tickets back and forth from Barcelona to Ibiza are really cheap. If you're planning to visit Barcelona, I would recommend that you consider to stay longer so you can visit other places nearby such as Ibiza, Valencia, and Alicante. I went to Ibiza last year while I was visiting my friends in Barcelona: I flew from Barcelona with vueling and I payed around 40€ roundtrip. 
Another important suggestion you should consider before visiting Ibiza: renting a car or a motorbike is highly recommended. So if you don't know how to drive, find a friend to go with who has a license! Going from one playa to another in Ibiza is really hard with the transportation, and having your own car during your visit really makes everything easier. Besides, who doesn't love summer roadtrips with friends? 
Enough with the tips! I'll now show you my top places to visit in Ibiza. 
What to see
Playa de Ses Salines
This was my favorite playa. Despite the fact that we went during high season in August, the beach wasn't crowded and it was actually really peaceful. The water was clear and the beach was extremely clean. Definitely worth paying a visit for a few pictures, for a quick dip in the water or just to seat and relax while watching and listening to the waves.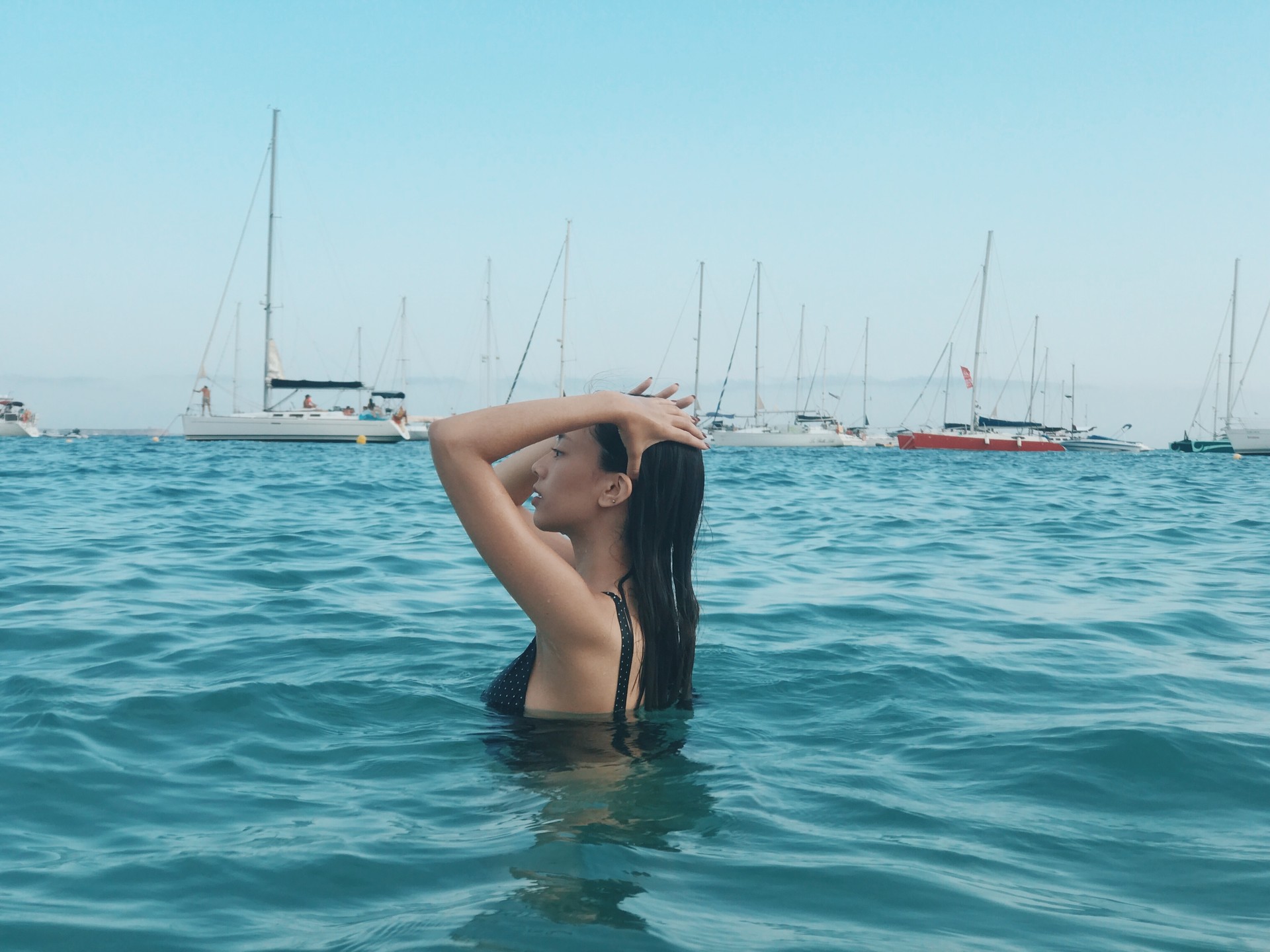 Es Vedra
Speaking about places-with-a-view that leave you with no words and make you feel so small. Es Vedra (at the background) is a small island, completely uninhabited.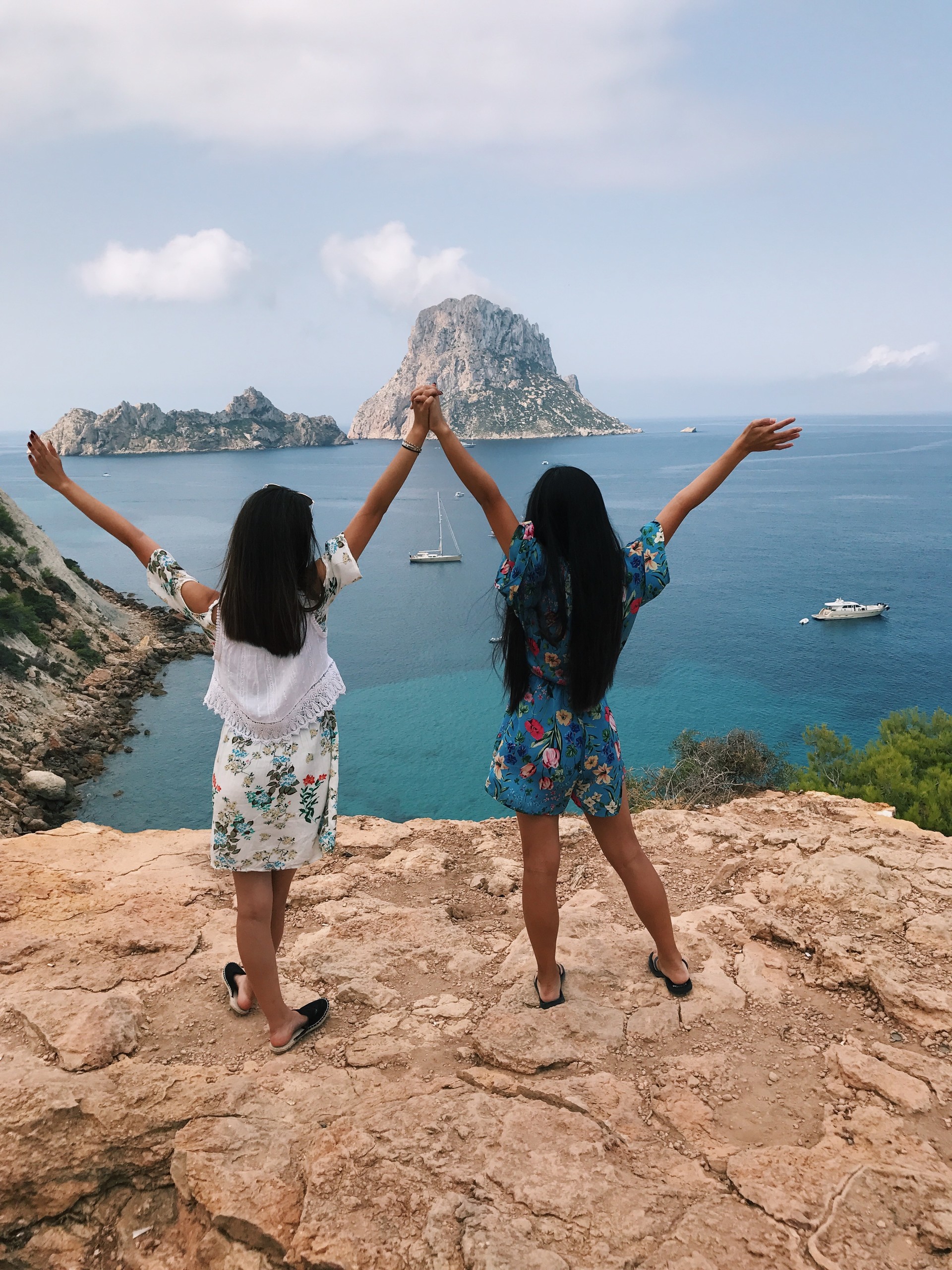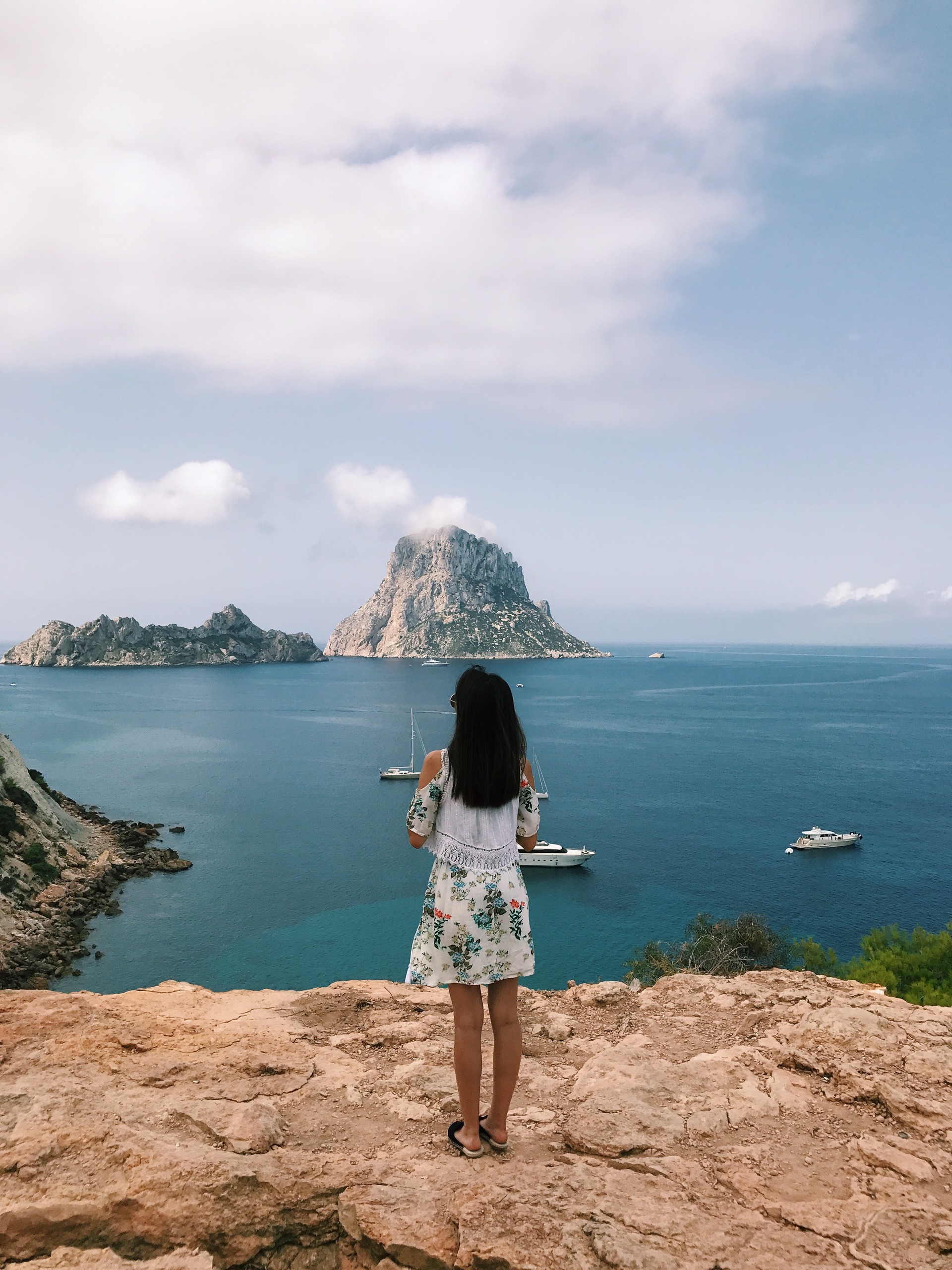 Cala Comte
Always leaving the last for the best. This was my favourite place we visited during our 3 days in Ibiza. It is called Cala Comte and it's really small so I'd recommend you to go there early because you might not find a free spot. It is a bit dangerous to get down to the cala per se, it's quite a hike and you might need the help of someone to make sure not to slide down. But once you get there, you will want to jump directly into the clearest water I've ever seen. You will also want to bring a pair of goggles to use underwater because you'll find a cute surprise: fishes! The water is so clear that you can see fishes swimming with you. Also, bring your waterproof phone case to capture this unique experience.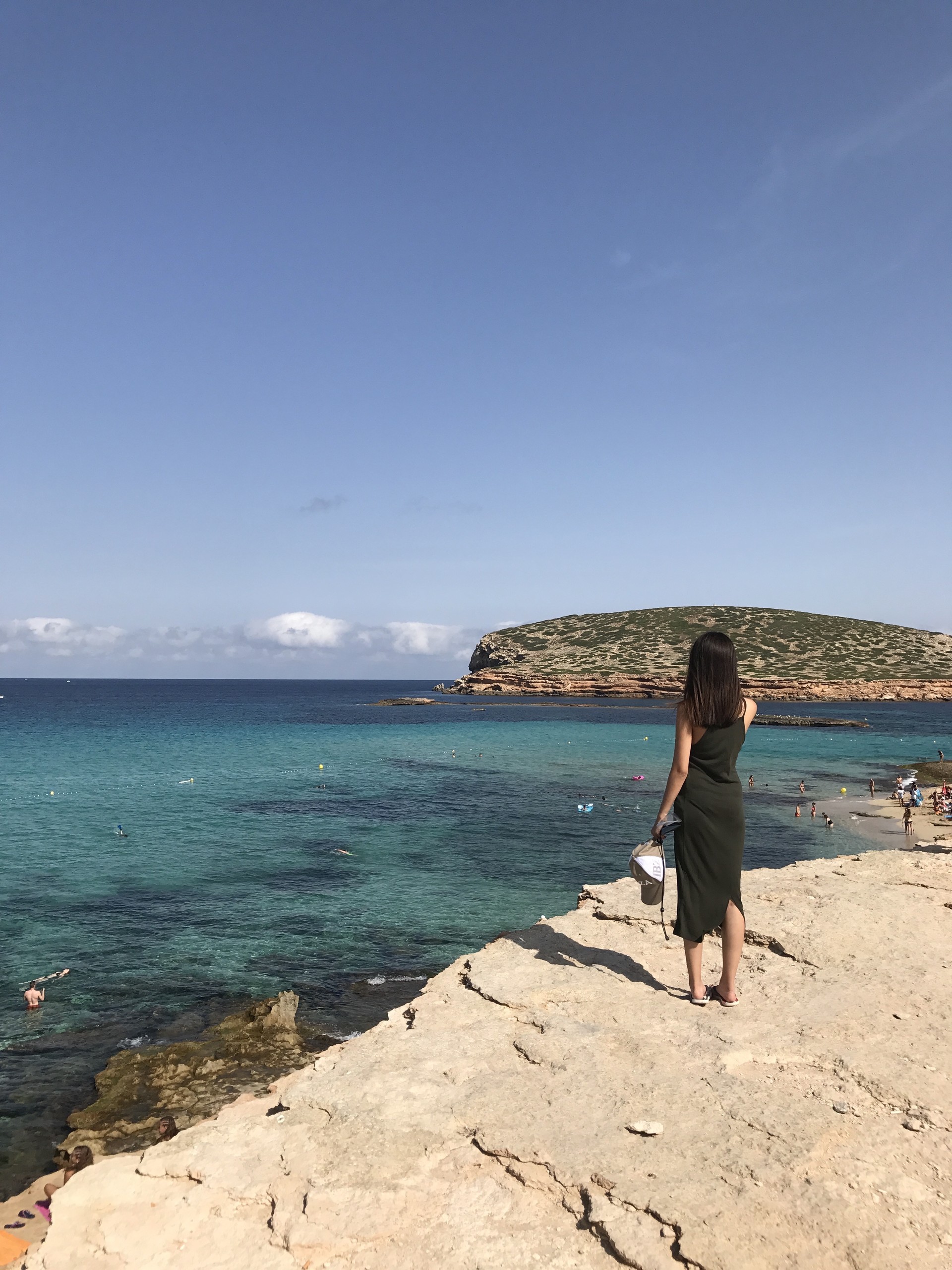 Where to buy souvenirs
I also wanted to give you a quick tip about souvenirs. You should really look for "La Sirena" store, you will find literally everything you're looking for in terms of souvenir and it is extremely convenient.
Enjoy the shopping and most of all, enjoy Ibiza!
---
Photo gallery
---
---
Content available in other languages
Want to have your own Erasmus blog?
If you are experiencing living abroad, you're an avid traveller or want to promote the city where you live... create your own blog and share your adventures!
I want to create my Erasmus blog! →