Hong Kong
So it was our last few days in Saigon.
I sold the bike, got back my deposit and had a lovely night at Ciao Bella restaurant with friends. It was the perfect ending. It was now time for Aoife and I to start our Asian adventure. We had planned nearly three weeks of travel from HCM to Hong Kong, on to Seoul, then Beijing and finishing in Dubai before heading home.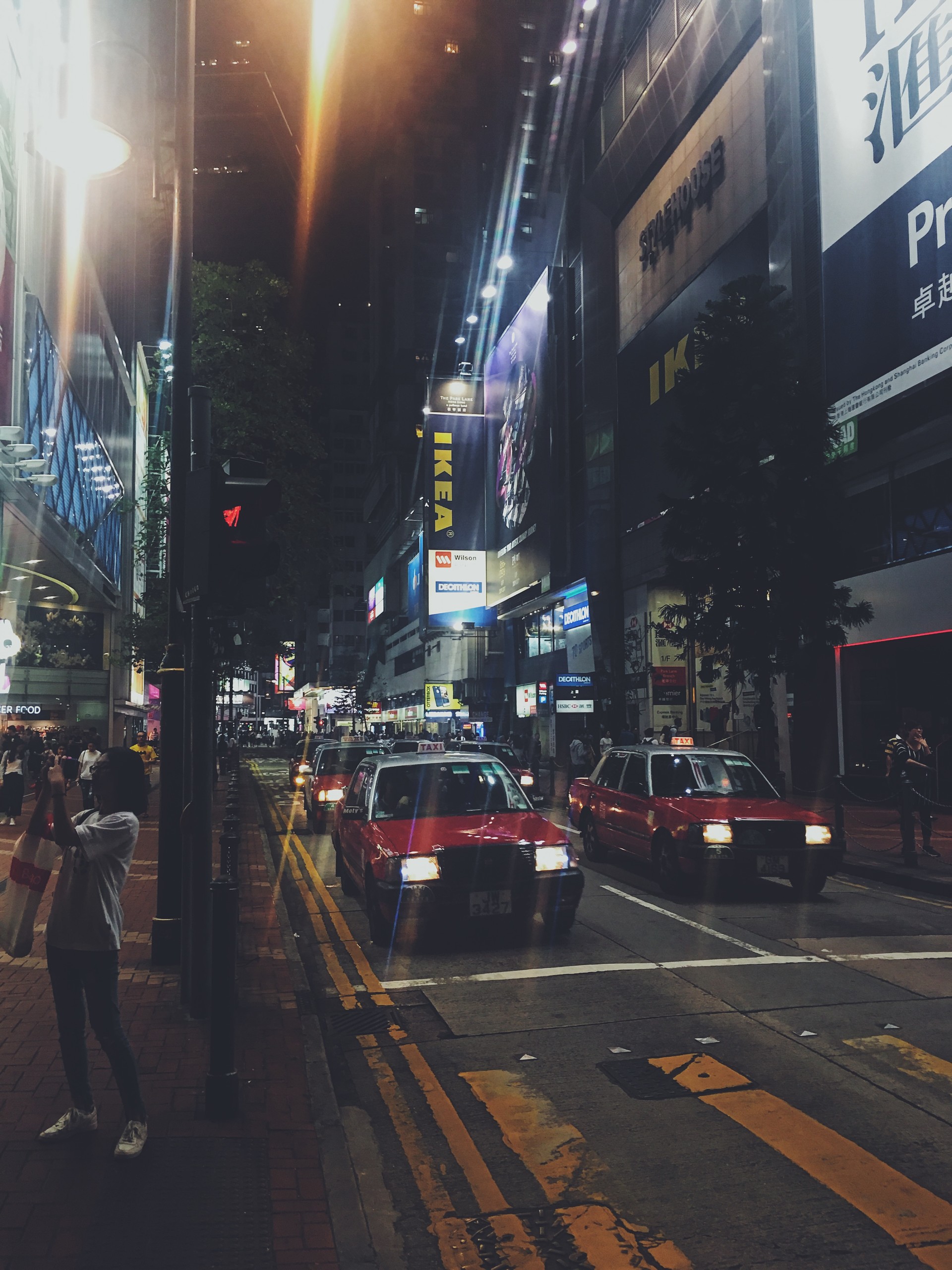 I was excited to get going, but even three weeks seemed like a lot of time before getting back to Scotland. I was so ready to go home but I knew I had to enjoy my last few weeks away.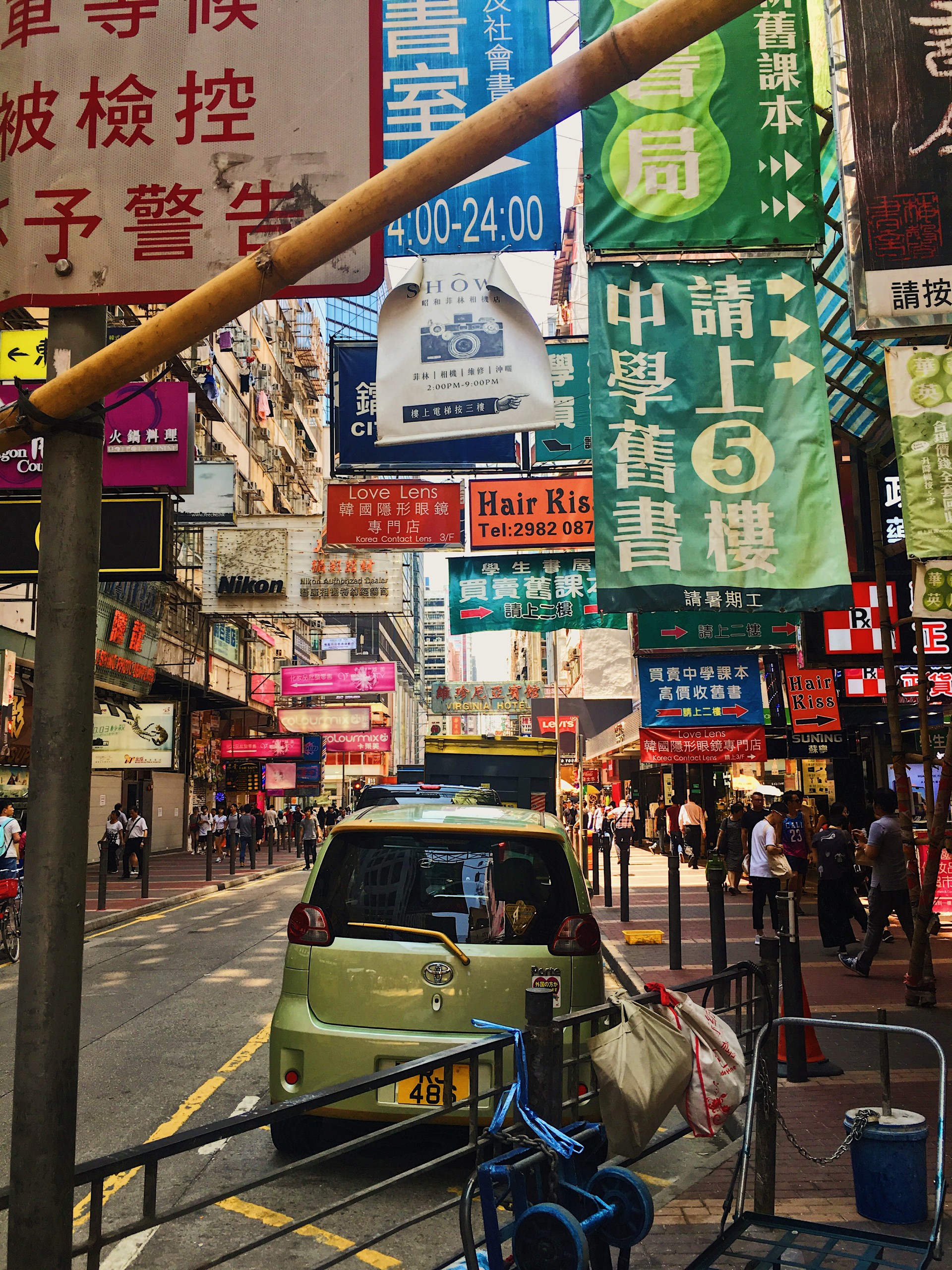 Leaving day:
We left Ho Chi Minh city on the 30thof April, our first stop: Hong Kong.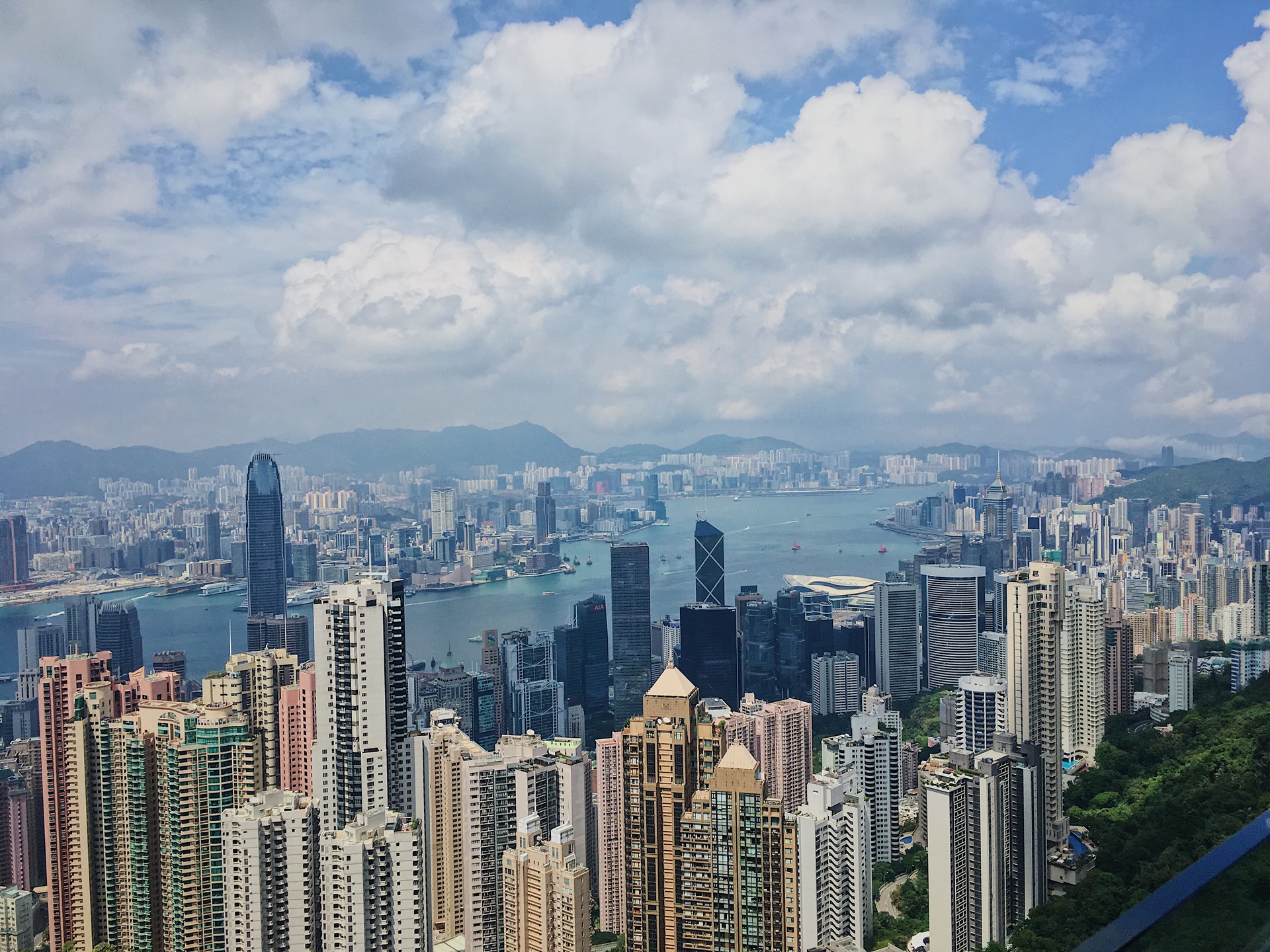 We knew it was going to be an expensive city so we only planned to stay for three days with a budget of around £120.
Accomodation:
It took us a while to find a hostel in HK. I clearly isn't a backpacker country like those in South East Asia. Eventually we found one that looked reasonable. It was called Pandora after 80s. I got an email 2 days before our departure to say that our booking was cancelled due to a lack of a valid card. It was bullshit. My card was up to date and there was money on it. The prices had then doubled as it was only 2 days in advance. I frantically emailed to hostel explaining the situation and begging for our reservation back. The reply was "Turn up to the hostel and we will see what we can do". Reassuring, I know. We had the choice of booking some shithole for a ridiculous price or risking not having accommodation by turning up and hoping for the best.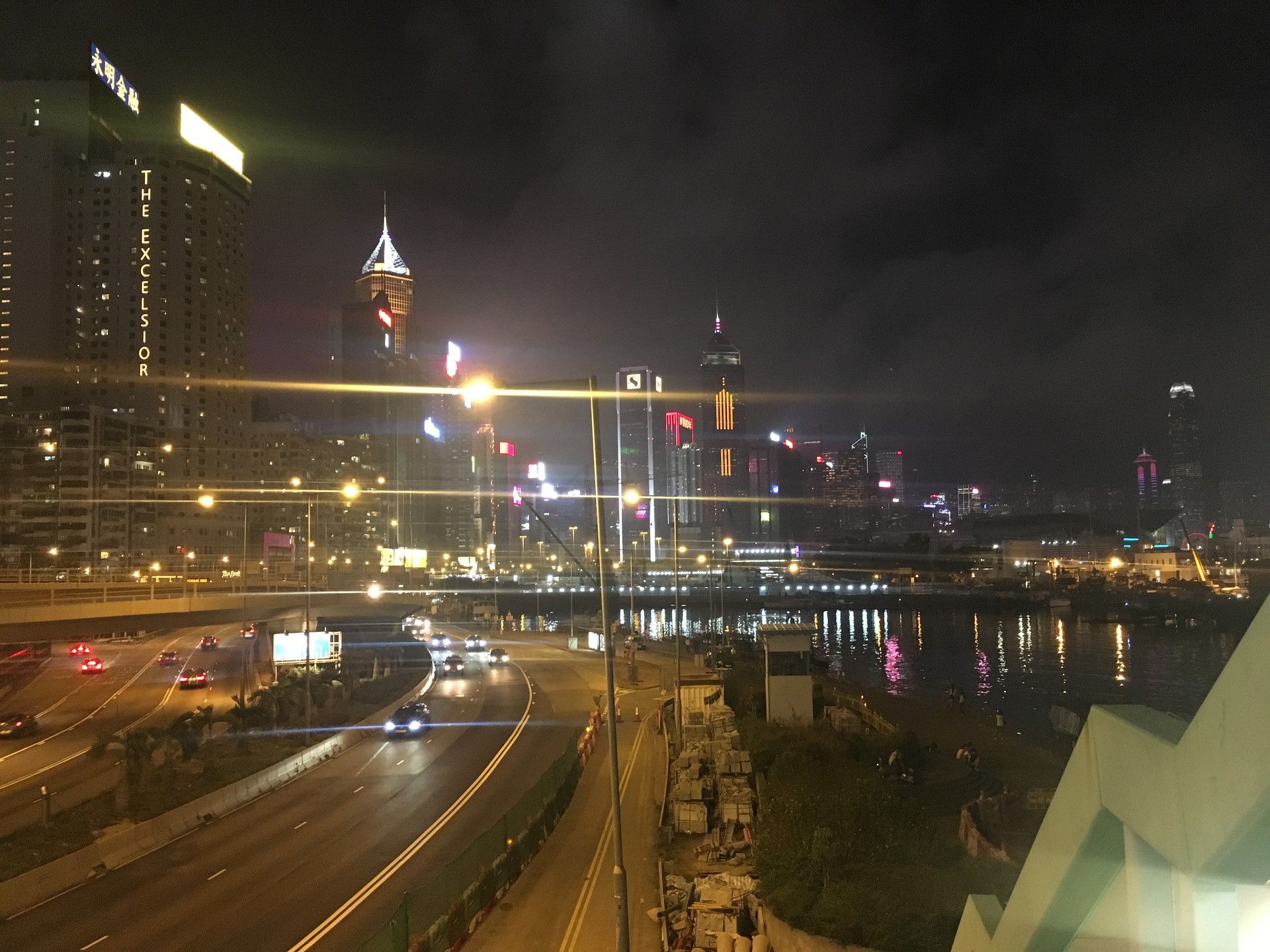 We opted for the latter option and took the risk. We eventually arrived at the tiny hostel after walking around in the humid heat, with our massive backpacks filled with our lives from Vietnam. The hostel was situated on the 11th floor of 275 Gloucester Road (Entrance on 23 Cannon Street). We were greeted by an anything but friendly porter who shouted at us in Cantonese and signalled us towards the lifts. There were no sign for the hostel anywhere. We wandered around Floor 11 for a while until we discovered the hostel's reception area. The rooms were spread out over 3 floors but it was impossible to figure out with the lack of information. After our escapade, we explained our booking situation to the receptionist. We managed to get beds but in different rooms for the first night. The hostel appeared to be overbooked as Aoife was given a mattress on the floor and a few guests had to sleep in pull out beds in the teeny reception area. It was all a bit mental.
Once we were both settled, we freshened up and headed out for something to eat. We found a small restaurant that sold duck and pork with rice. It was perfect and cheap. We headed back to our separate rooms early in order to get some sleep before our early start the next day.
Day 1:
On the Tuesday we had planned a Free Walking Tour which started at 10am, and was a half an hour walk away. We eventually got there and joined the group. It was a great introduction to the life and history of Hong Kong. We were told about its British-run past and its Chinese control nowadays, how the citizens are fighting for more democracy, the banking conflicts and that it's the city with the highest amount of Skyscrapers. I could believe it. We were surrounded by clean and shiny, sky-high buildings.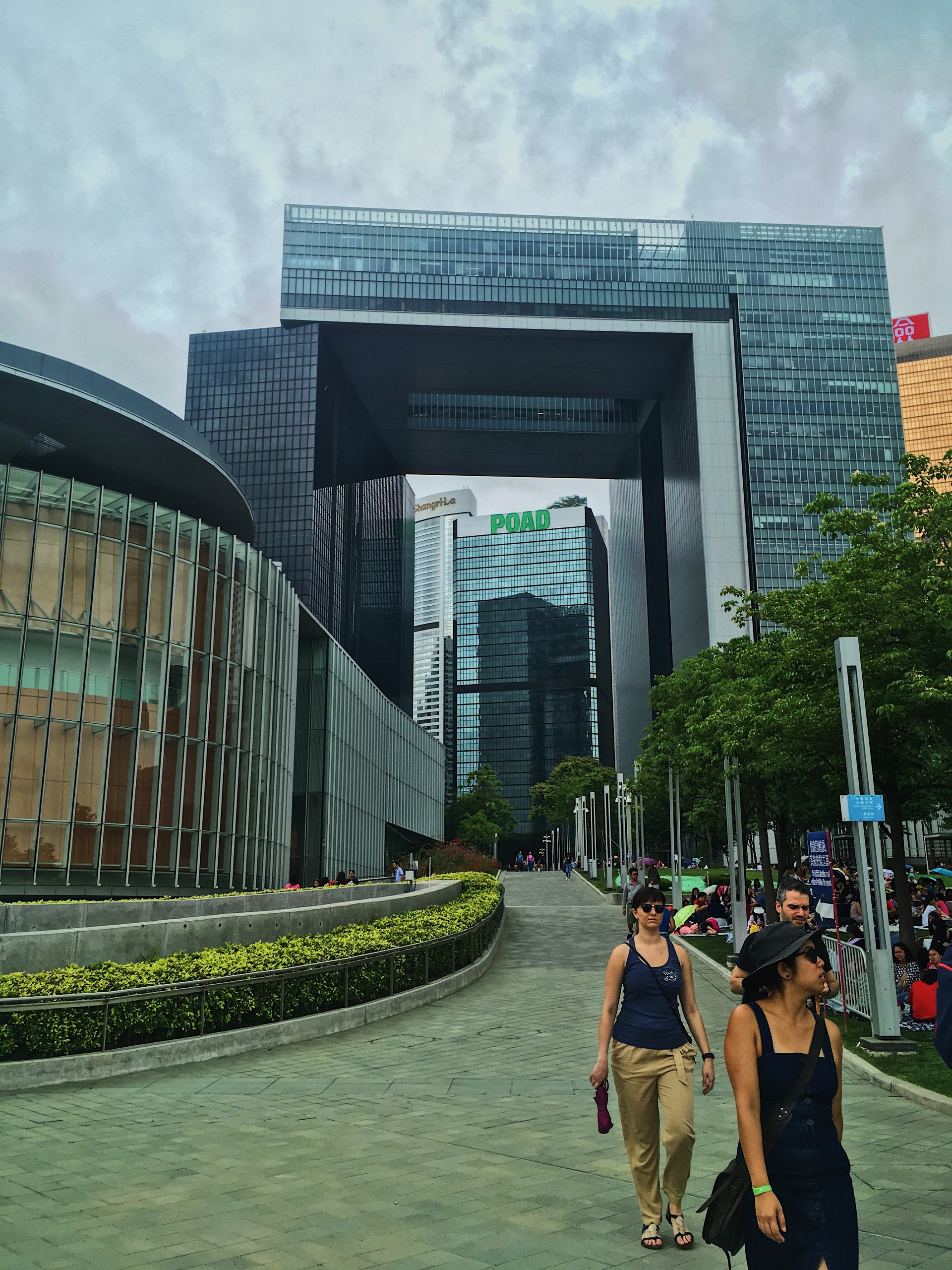 Our tour ended in the centre, close to the HSBC building. We were then told about another tour that allowed us to skip the queues to the train that takes us to Victoria Peak, and for just one dollar extra than the actual train price. Aoife and I decided to get on board, and headed up the peak with the remainder of the group. At the top, our guide advised us on here to go, what to see and where to eat. The tours were so handy and relaxed that I would definitely recommended them.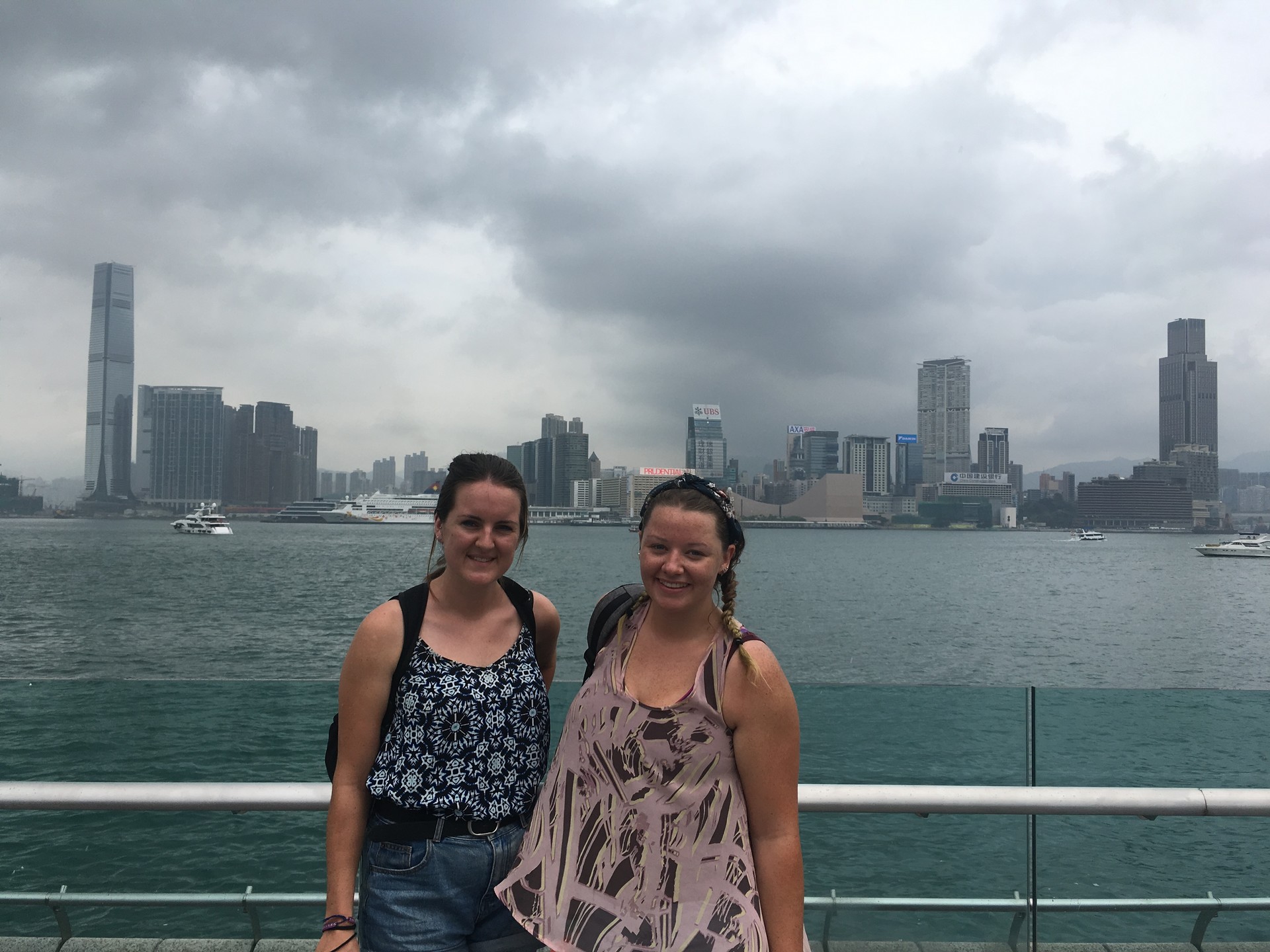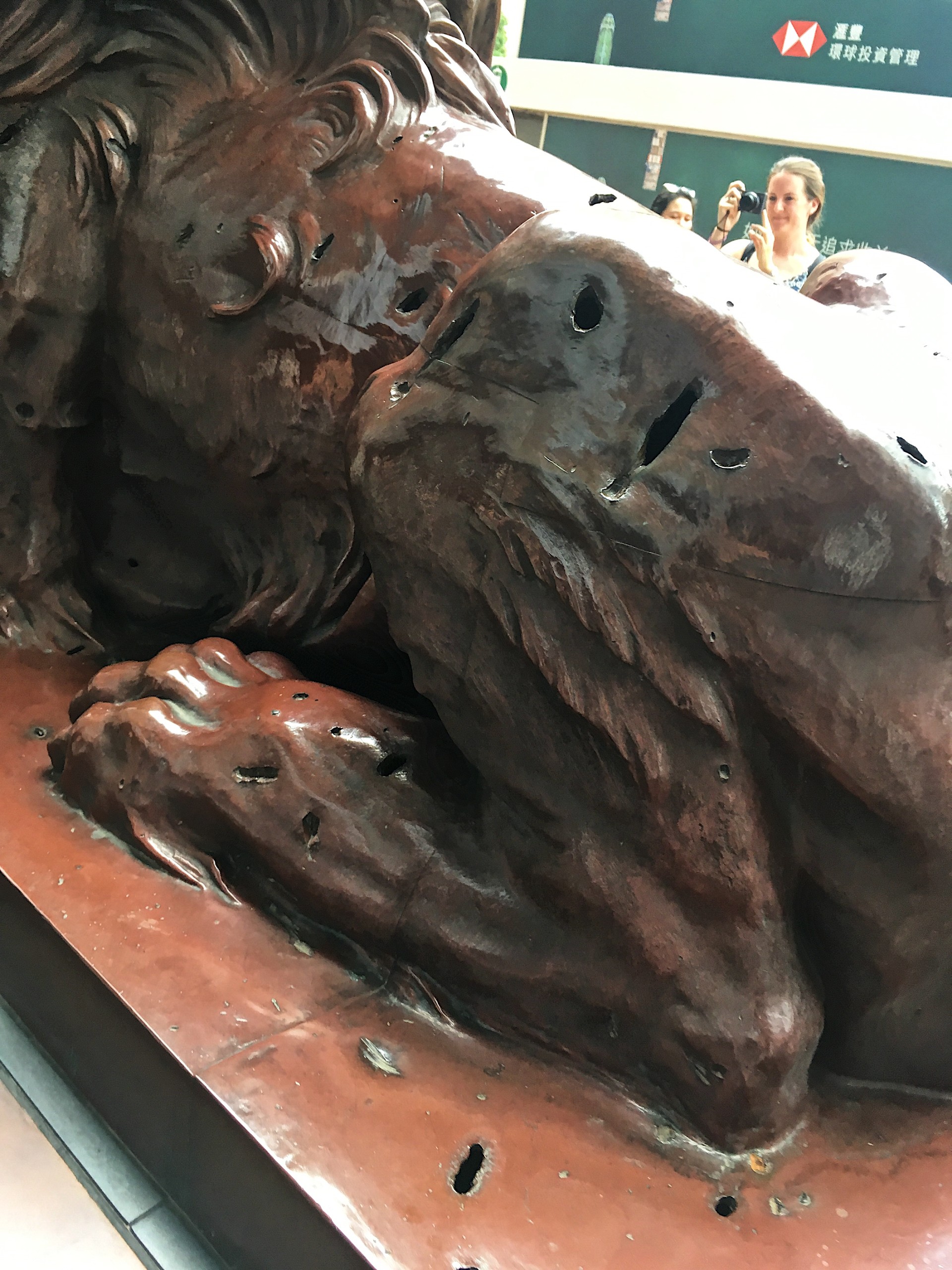 Once Aoife and I were left to our own devises, we headed to a Chinese restaurant that the guide had suggested. We got the recommended Wonton and Dumpling Noodle Soup which was needed after all of our walking.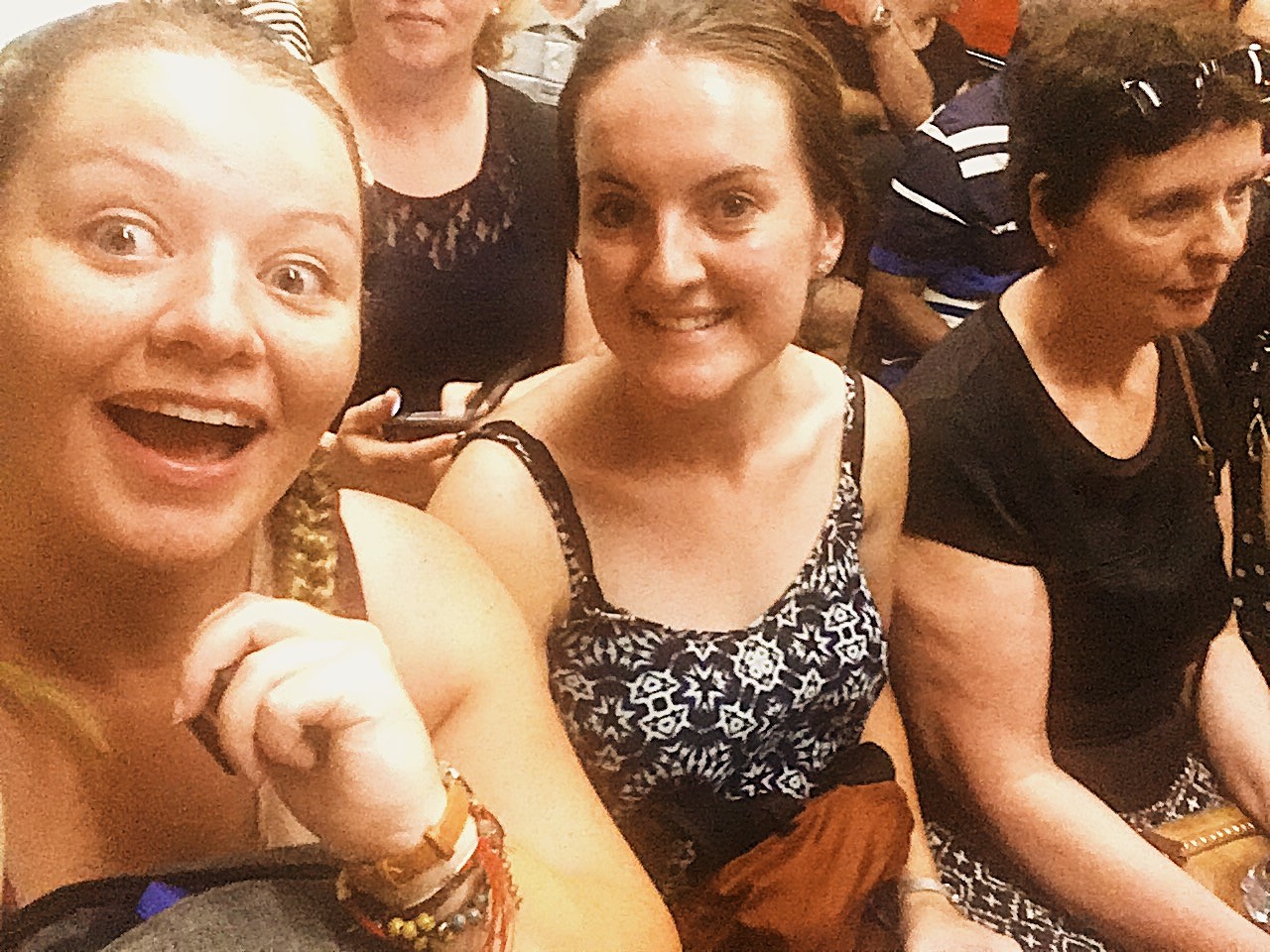 We then headed up to the viewing deck of the Peak. The views were stunning! We were so lucky that it was such a clear and sunny day as the sun shone brightly on all of the shiny buildings, highlighting each and every skyscraper. From there, we headed back down to walk around the peak and got a bubble waffle with ice cream as we enjoyed a 360 view of Hong Kong Island in the sun. I never knew HK was so beautiful.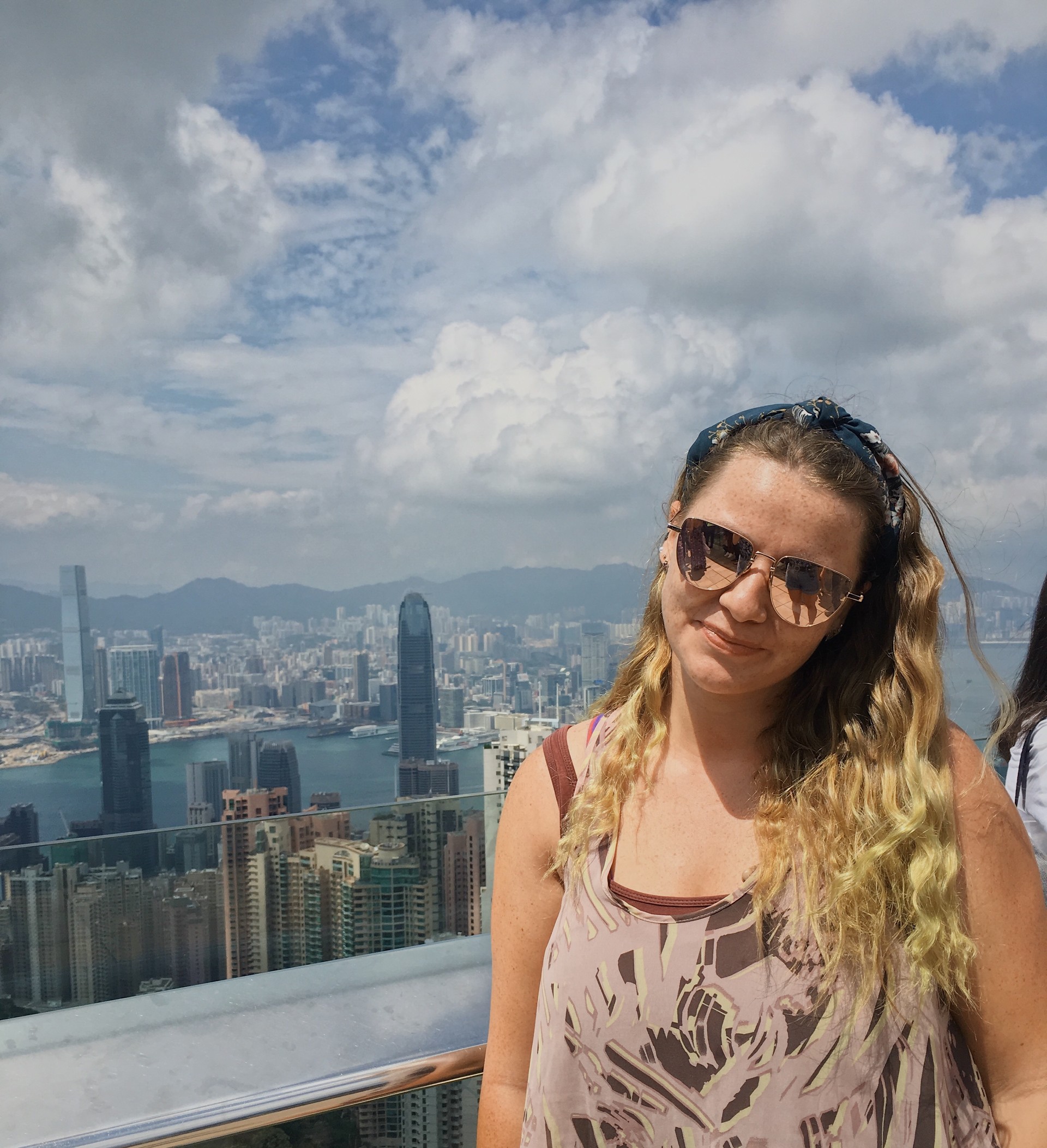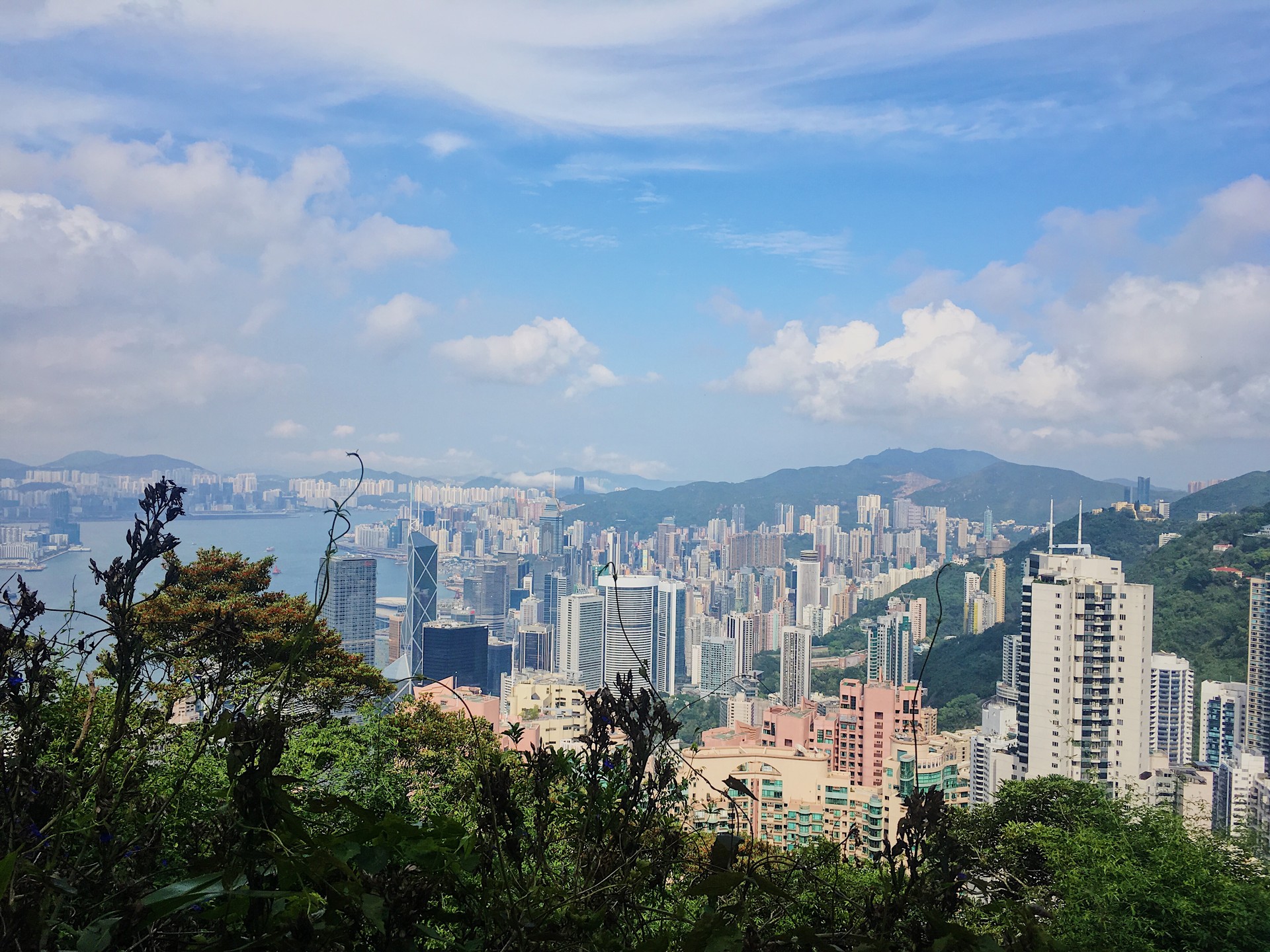 We headed back and got to the hostel around 5pm. We went for dinner at a Michelin Star restaurant across the street from the hostel.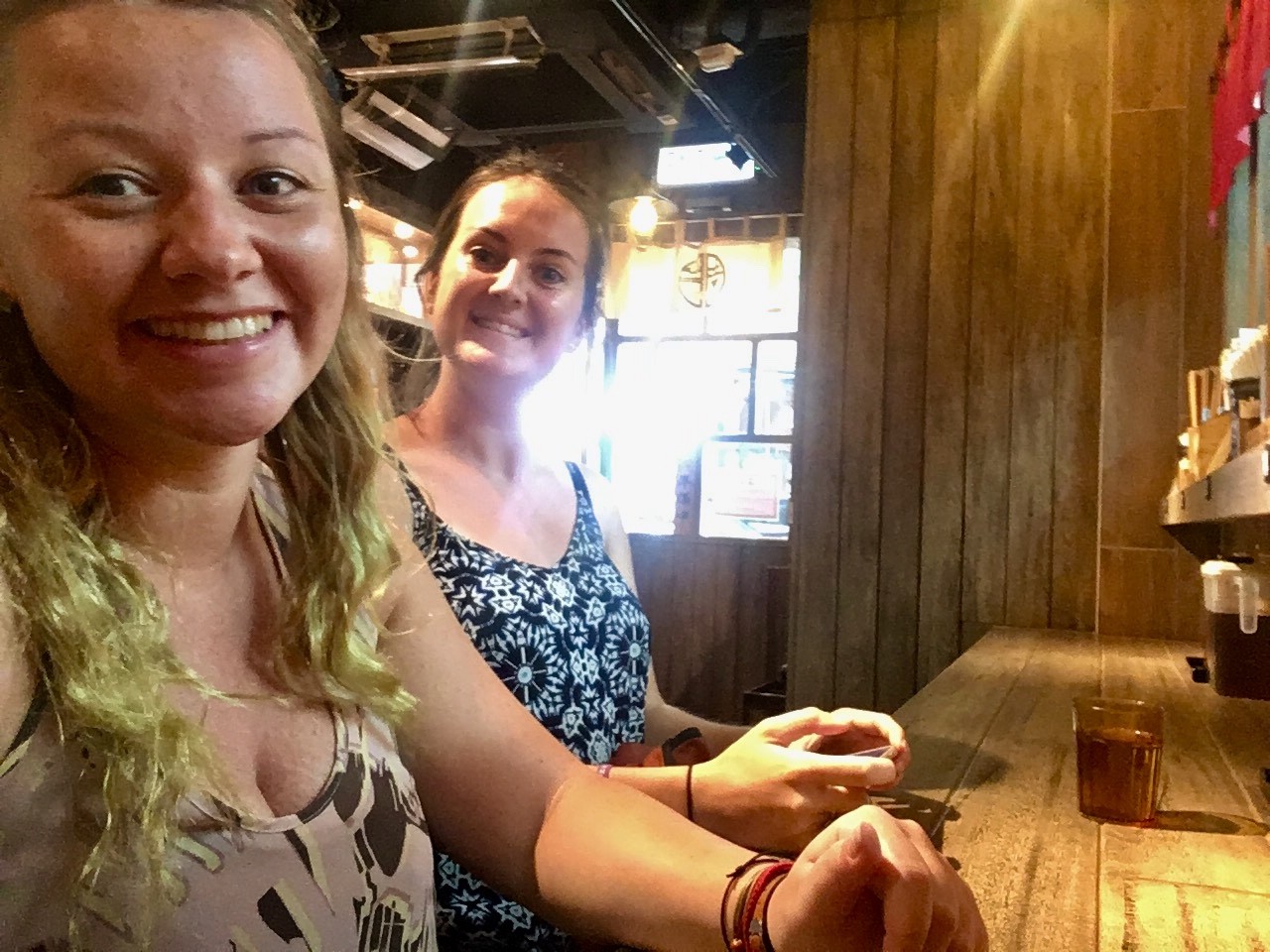 It served different kinds of Ramen. We both settled on the cheapest which set us back around 82$.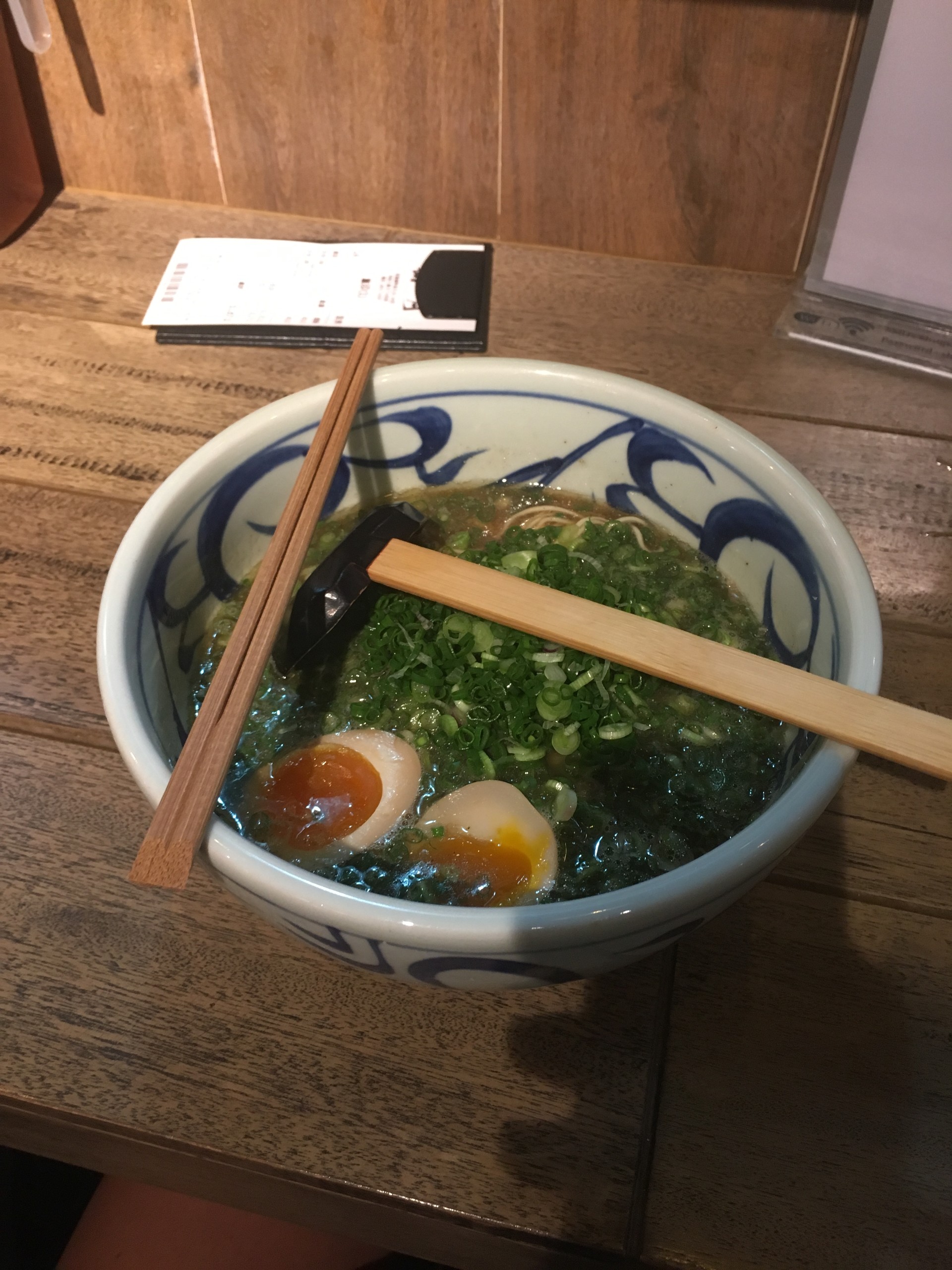 Unfortunately, I had to do my online teaching as it was a Tuesday. So I sat with my laptop n my lap in the dirty hall way of the hostel, hoping that no one would disturb me. The lessons were fine, but really get in the way when you're travelling. I had a feeling that I was going to be cancelling a lot of my classes on this trip.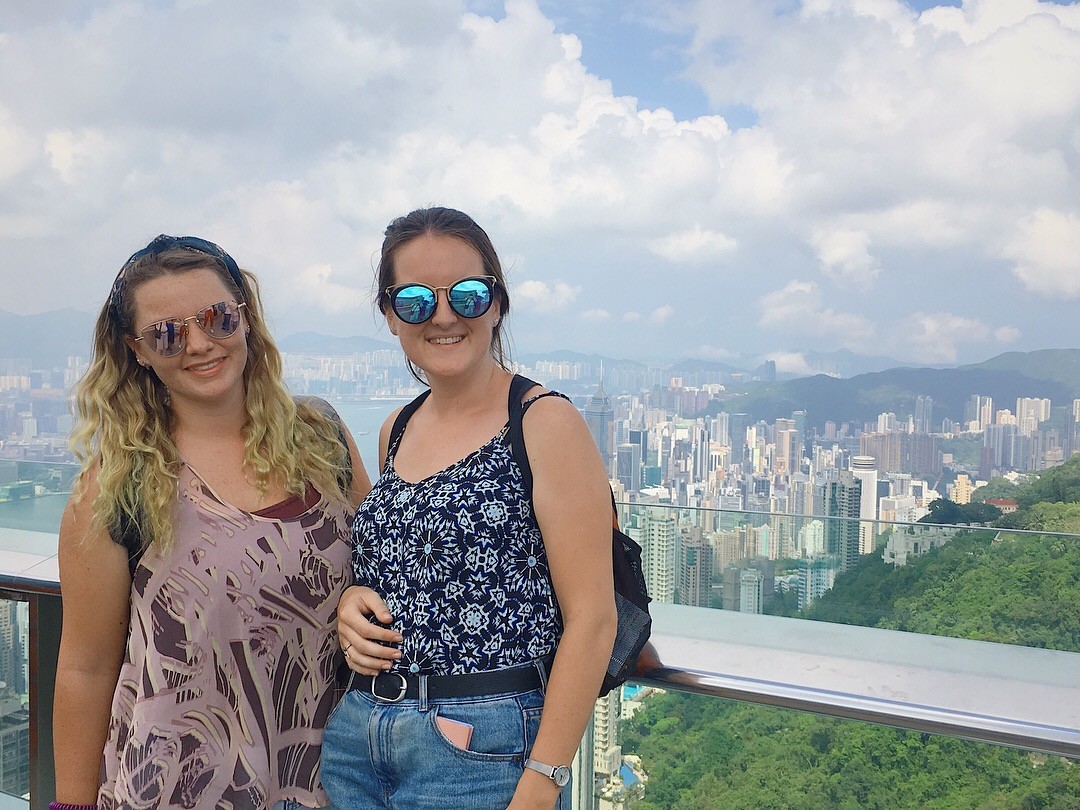 Aoife and I were exhausted after all of our walking. We hardly spoke we were so tired. My whole body ached as it was the first time that either of us had walked so much since moving to Vietnam. We always took the bikes everywhere, so my body was a bit shocked at all the fast pace walking in such a short time frame.
Day 2:
Wednesday was our last full day so we decided to discover the other side of Hong Kong across Victoria Harbour, Kowloon. We wanted to ride the Star Ship Ferries that only costed 3$ one way. We got it from the wrong side to had to pay a tram to get back to Kowloon.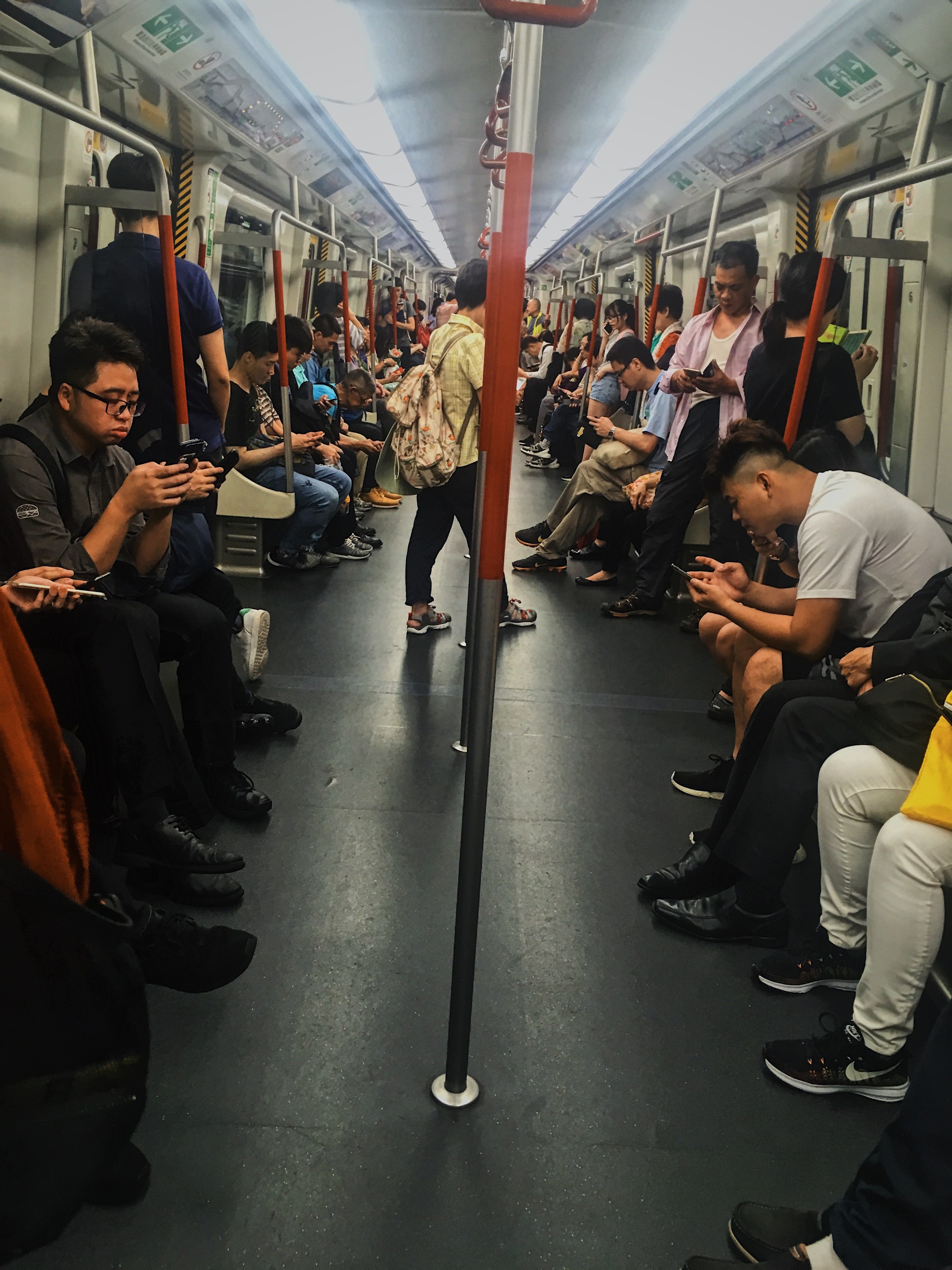 Hong Kong has a great way our travelling and payment. You can purchase an Octopus card from any station. You pay a deposit of 50$ for the card and then add on any amount that you want. The card can be used at many restaurants and most convenient stores. It's great. At the end of your trip, you can either ride the public transport into the minus or give the card back and receive the 50$ deposit back. It so easy to get around HK.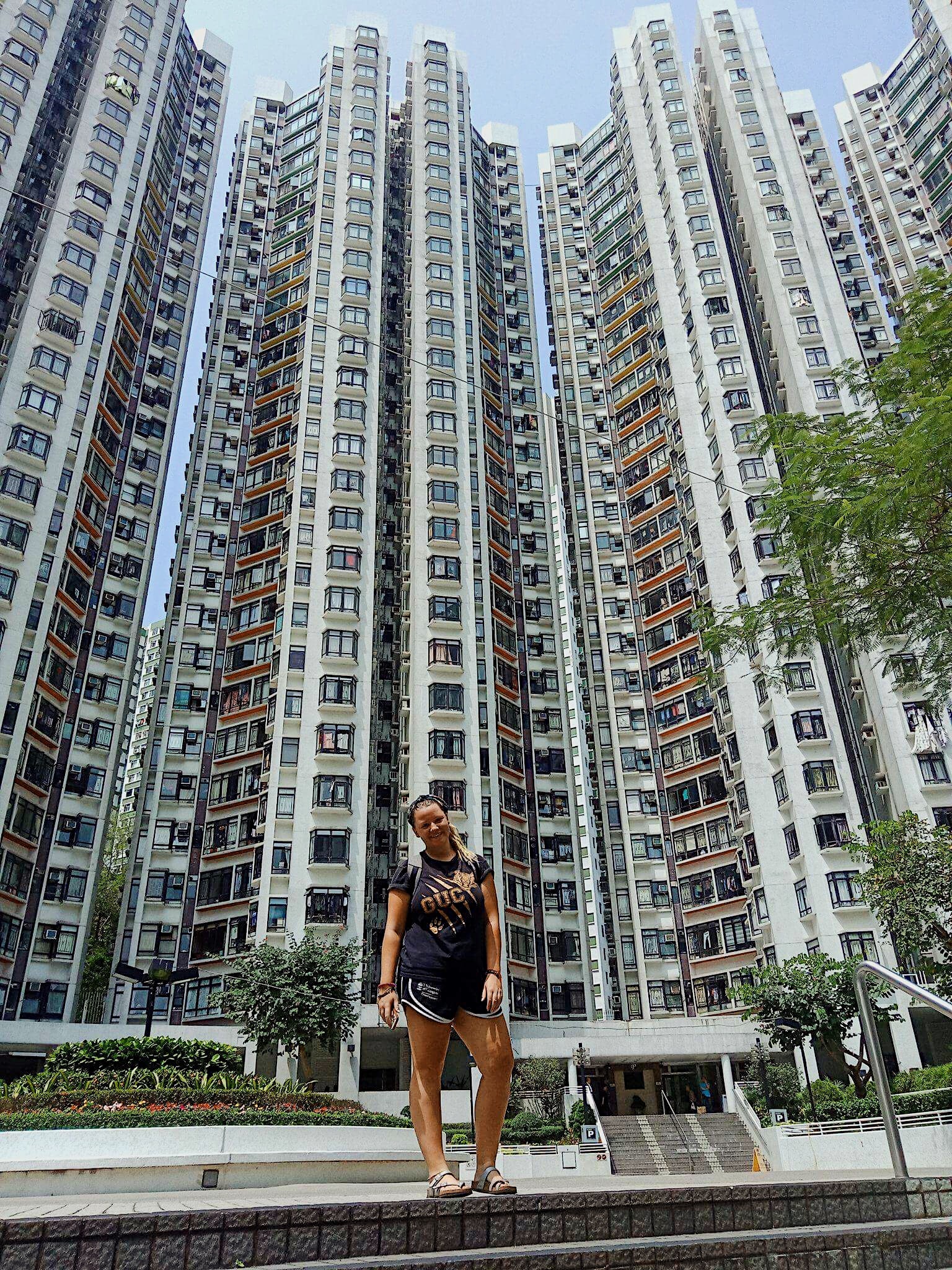 We wanted to see some cool high rise buildings that we had seen on various HK Instagram pages. We got the tram to see the colourful building estate of Choi Hung. When we got there, we soon realised that too many people saturate their pics on Insta. Despite the lack of bright colours, it was a cool estate to walk around which was off the beaten track of HK. (Tip: if you want a pic of the basketball court with the colourful blocks in the background, head to the top of the carpark for the best angle.)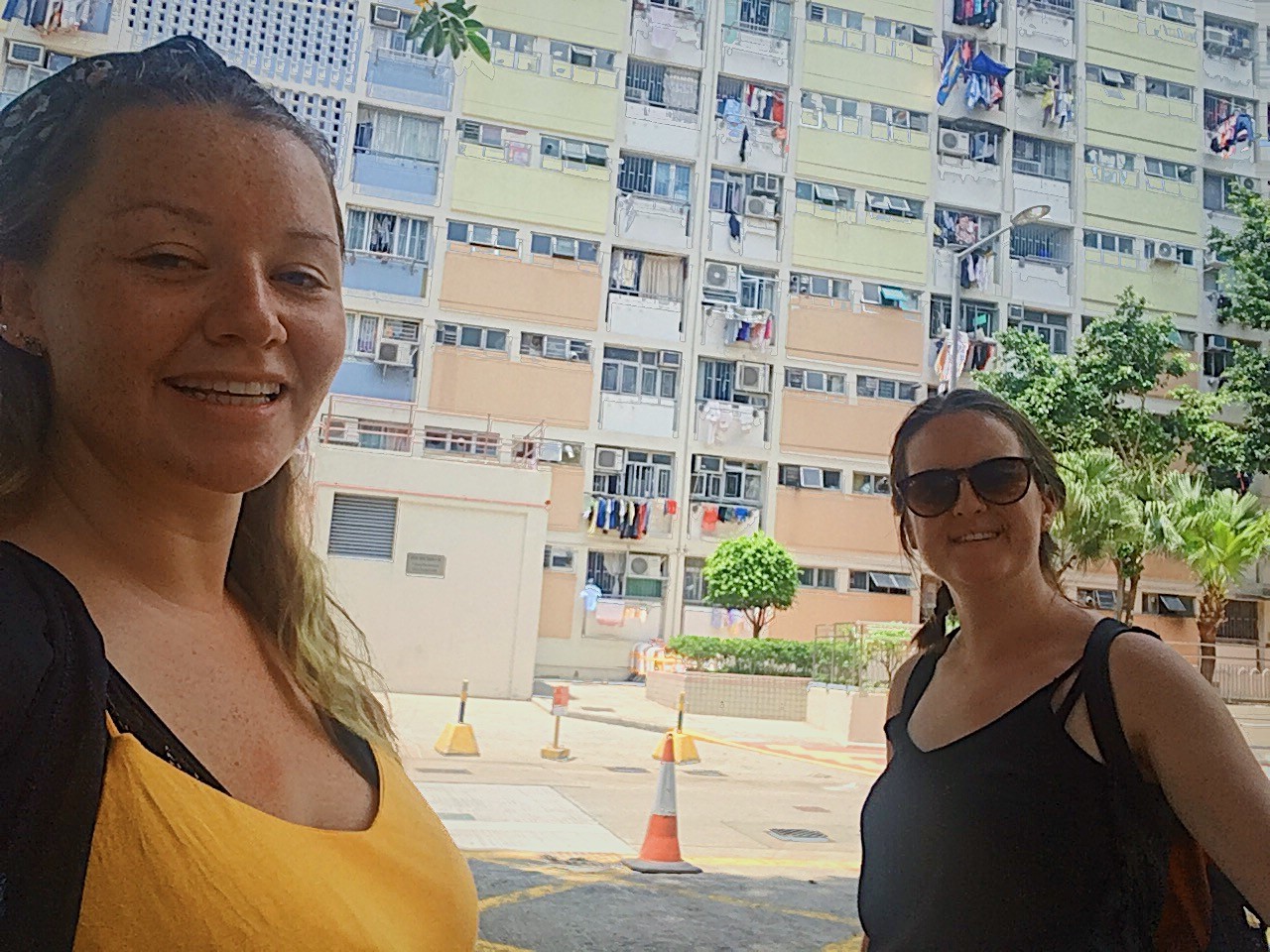 From there we went to the Ladies Market and then on to the flower Market. We walked for ages, but it was so good to soak up the atmosphere of HK.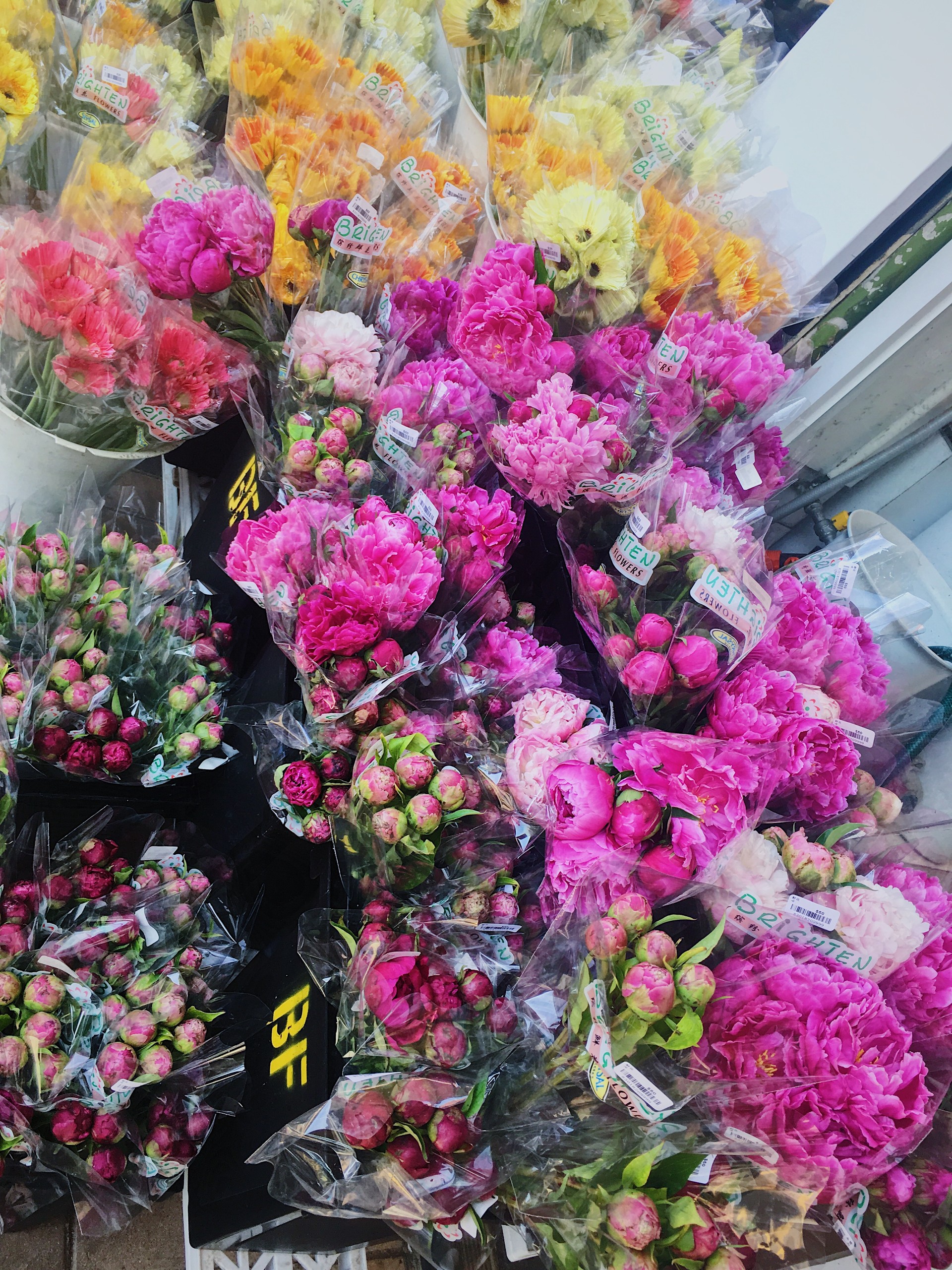 We then did an evening Walking Tour around Kowloon, which was maybe the most awkward thing that has ever happened. It was just the two of us on the tour, no one else turned up! And our poor guide was a young, overenthusiastic guy, in desperate need to lose his VL. Nevertheless, it was an informative tour and we saw new areas and even tried some snake soup! By the time the tour ended we were exhausted but we had to walk about half an hour in order to reach the bay front to watch the 8 o'clock Light Show. I had researched that the best view point to watch the show was on the Kowloon side at either near the Walk of Fame statues. We managed to get there early. With sore feet and a beer in hand, we sat at the pier waiting for it to start. I had read online that the show commentary was in English on Wednesday.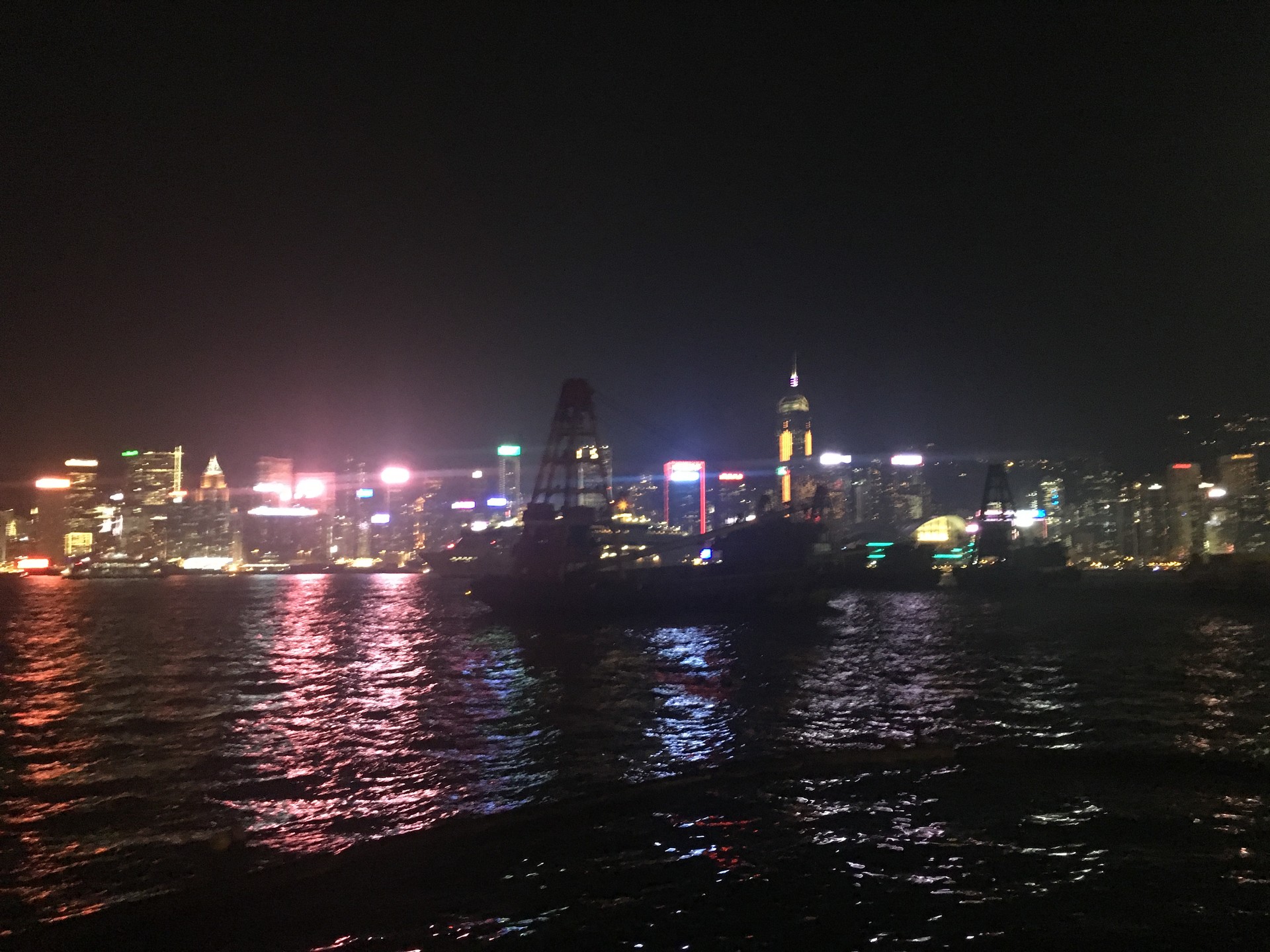 I don't know what we were expecting, but Hong Kong's light show was one of the biggest anti-climaxes that I have ever witnessed. There was no commentary or music and a severe lack of lights. We saw a couple of lasers reflect of some building for a few minutes and that was the extent of the show! The skyline was far more impressive without the shitty lasers flickering out of control.
We decided to leave after about 10 minutes in the direction of our hostel on the other side of the bay. We headed towards a Michelin Star restaurant that had been recommended by a friend, Kam's Roast Goose. To our disdain, by the time we arrived, they told us that the kitchen had closed and that we'd have to come back tomorrow -  the day we were leaving. So not only was the light show shite, it cost us our dinner! We were starving and so looking forward to the famous goose and rice meal.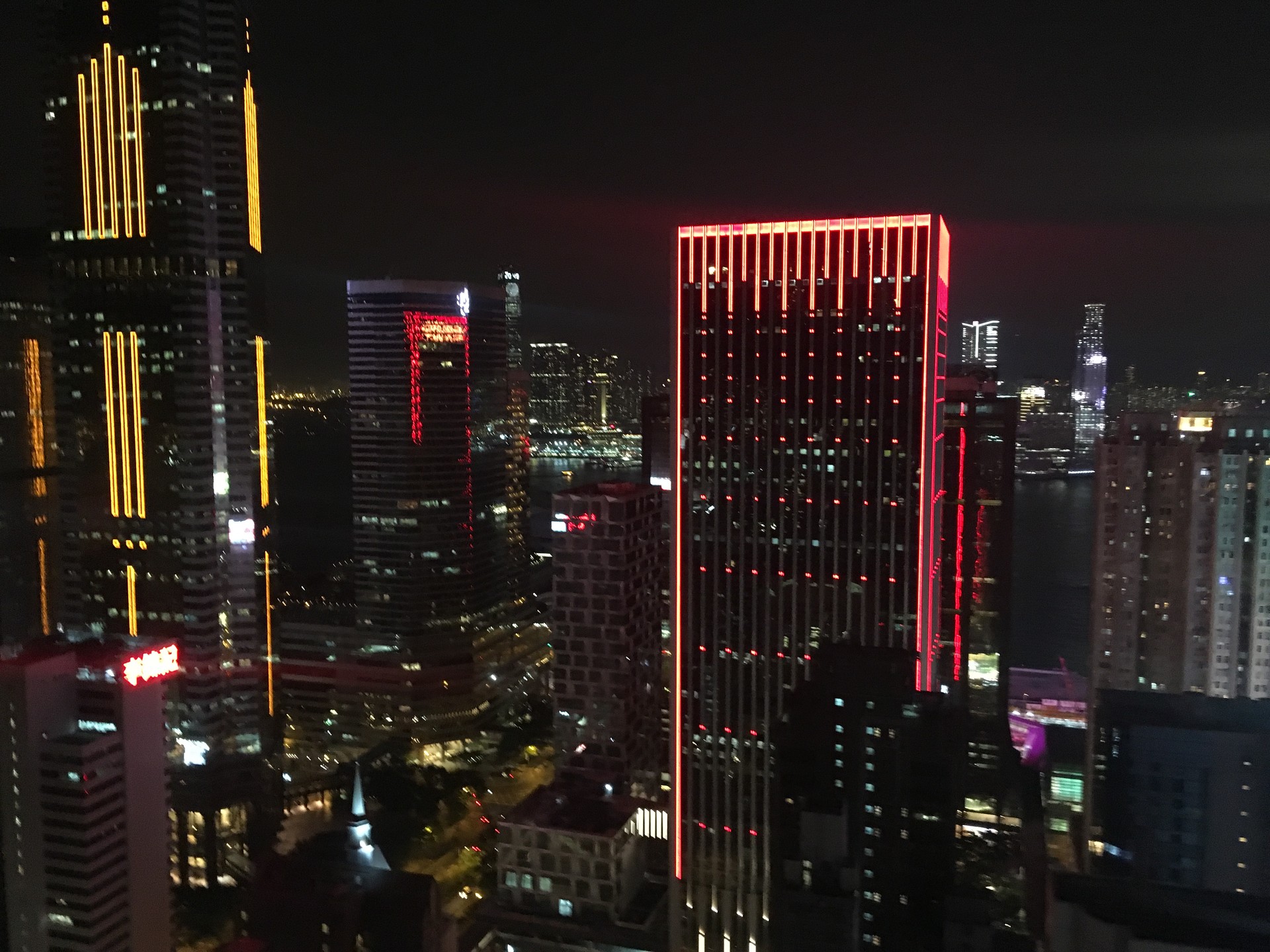 We were about another half an hour walk away from our hostel. It seemed like miles away but we couldn't justify paying for a metro ticket for only one stop, so we trekked it back. We stopped off at a rooftop bar (another recommendation from a friend). As we were poor and sweaty, we decided only to get the lift up and snap a sneaky picture. Everyone was so well dressed and drinking fancy, colourful cocktails. We were so out of place in our shorts and trainers and melted off make-up - but the view was great!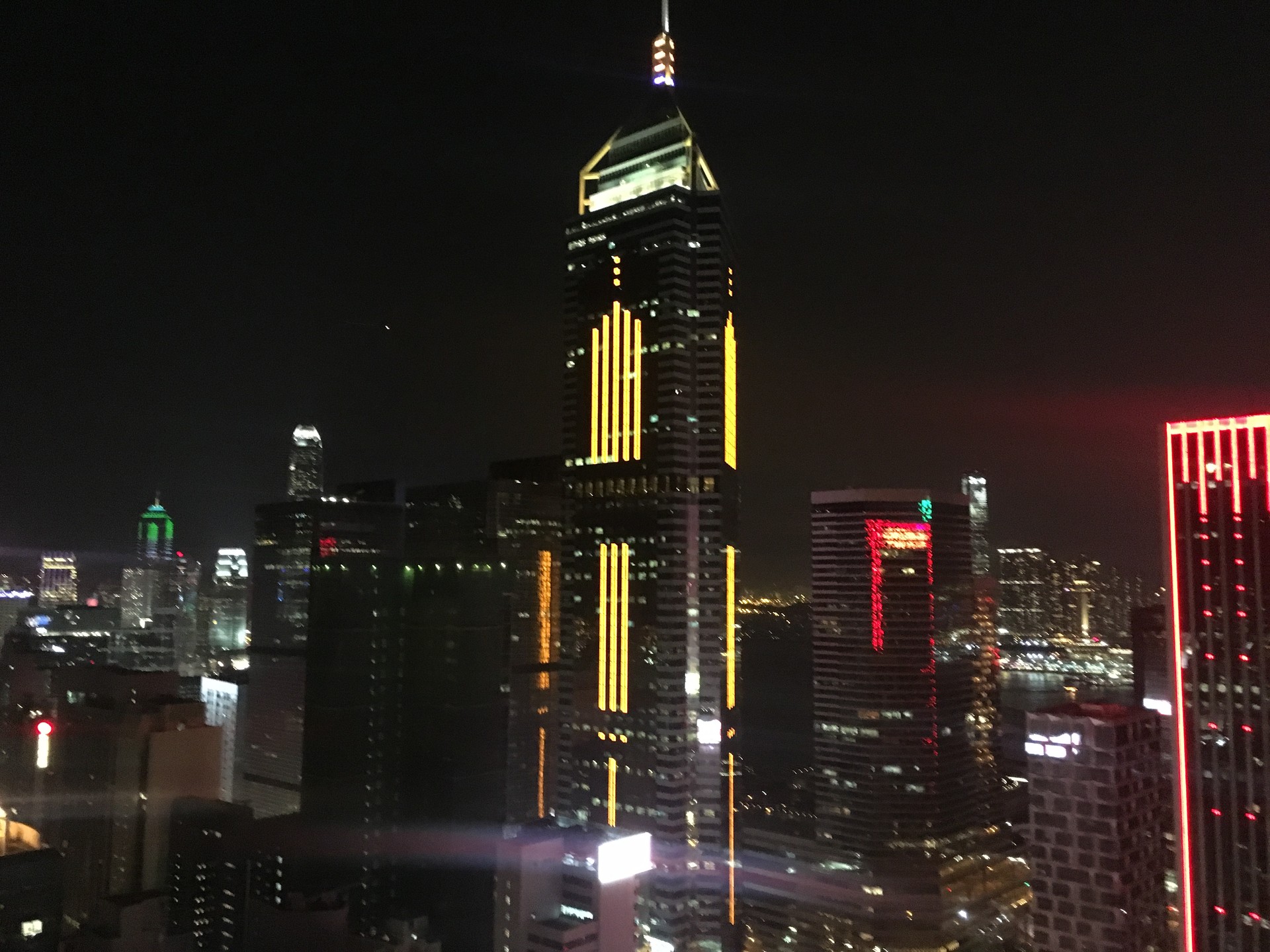 What seemed like years later, we finally arrived back at our hostel. A quick shower and change, then we headed out for some much needed food. We found a food stand that sold various fried things. We settled for chicken and chips as we had no idea what anything else was. We were stuffed, so decided to call it a night in order to get our beauty sleep in before our last few hours in HK.
Day 3:
We woke up in time for breakfast and set off for the suburbs of HK. We had seen on Instagram amazing colourful building estates in the Lai Chi Kok area. We decided to take the picturesque tram which cost around $3 each way. The trams are adorable and seem old-fashioned. We sat at the top deck to get the best views.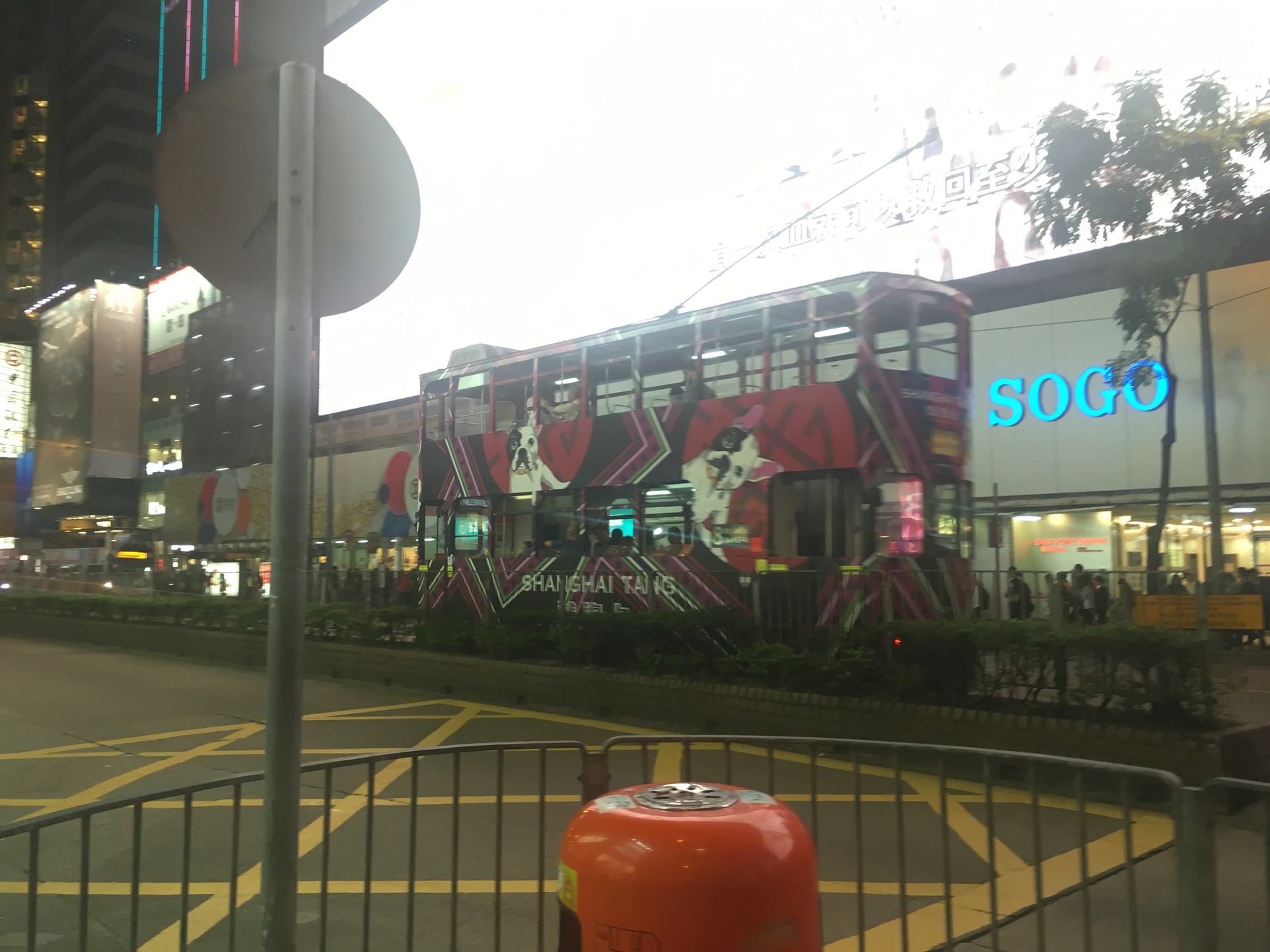 Once we reached the area we had looked up from Instagram, we spent a while looking for the buildings. We had the same problem as the day before as we couldn't find the perfect picture spot or in fact the correct building. We must have looked like idiot tourists wandering around building estates, taking pictures of peoples regular houses. Nevertheless, the vast amount of towering skyscrapers packed in together was a sight to see and would definitely recommend the trip out if you have time.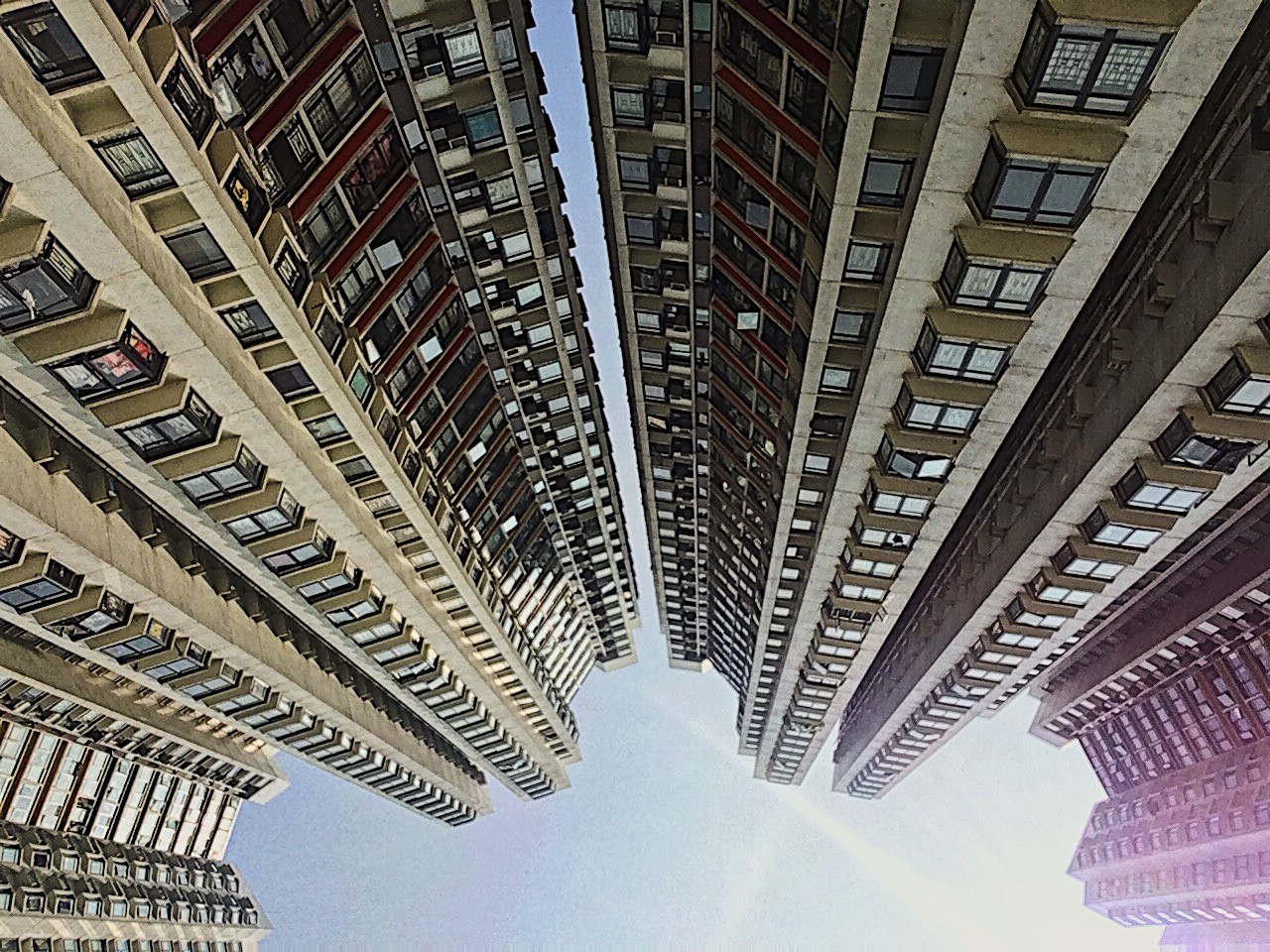 After an hour or so, we decided to head back in order to get to Kam's Goose restaurant for opening – we were determined to try this goose! We turned the corner only to reveal a massive line of people waiting to get into the restaurant. It had only opened up 20 minutes ago!
Our flight was in the afternoon and we had to get the bus to the airport early, so we were worried about time. Thankfully, we discovered that the restaurant did take away and after 10 minutes we were skipping home with our goose and rice. We ate it on the balcony of the hostel, not ideal but the taste made up for it. Apparently it's the cheapest Michelin Star restaurant in the world, it was delicious!
Thank you, next:
We asked the hostel where we were to get the bus to the airport. Thankfully it was only round the corner. It was so hot and humid and with our massive backpacks we were dying. But it arrived rather swiftly and we were off again onto our next adventure: Seoul!
Hong Kong is an amazing city which shines in the sun. I was really taken aback with the sheer height of its buildings and the hustle and bustle of the busy streets. I could see myself living in such a great city so I am sure I'll be back one day!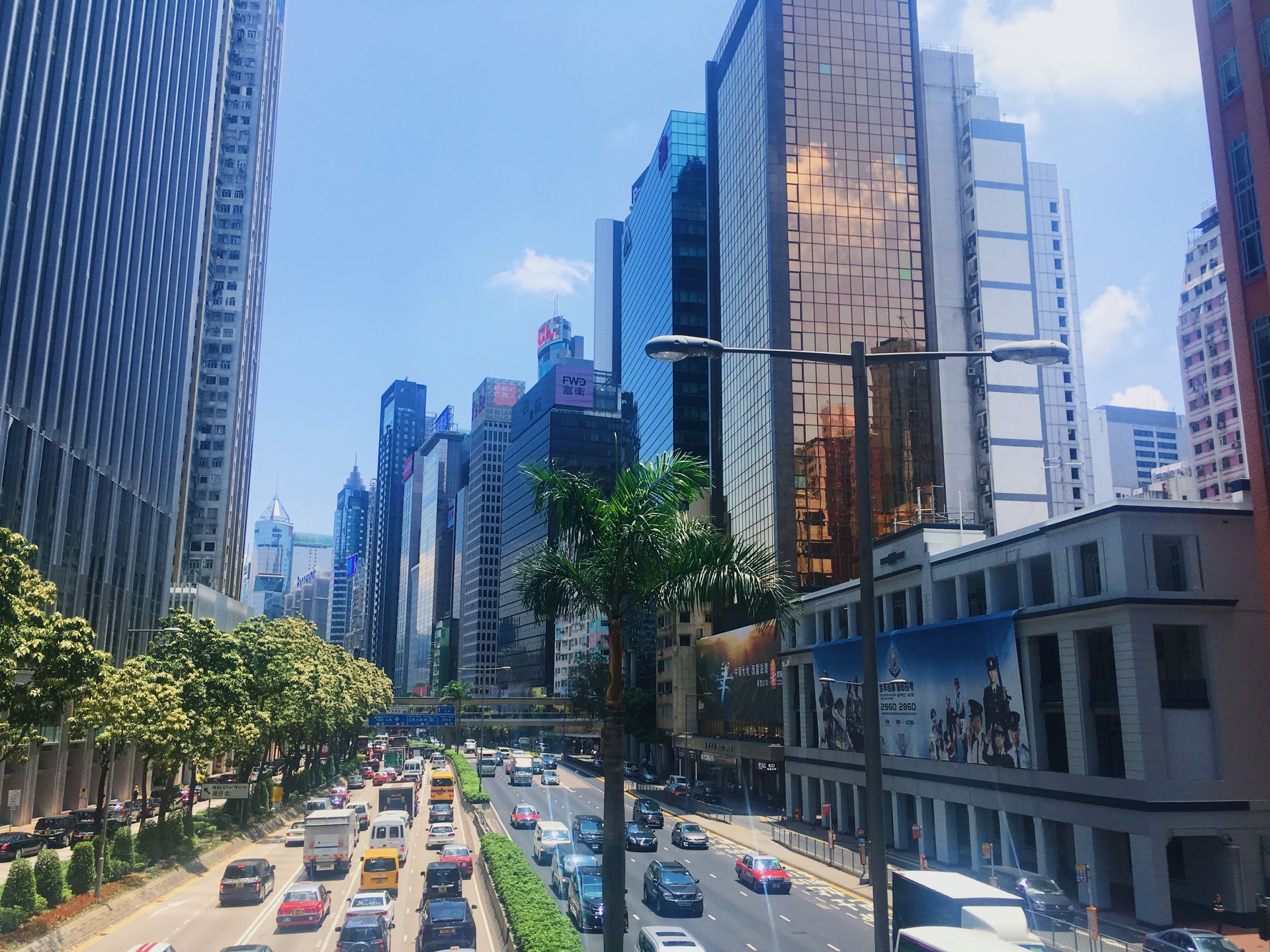 ---
Photo gallery
---
---
Content available in other languages
Want to have your own Erasmus blog?
If you are experiencing living abroad, you're an avid traveller or want to promote the city where you live... create your own blog and share your adventures!
I want to create my Erasmus blog! →