Fortaleza, Brazil
Fortaleza
My twin sister was doing voluntary work in Fortaleza (Brazil) for 3 months during the summer holidays. She worked in a school with children who were living in poor conditions, and she gave them English classes. She was staying with a very lovely host-family who was taking good care of her. My parents and me decided to visit her there for 10 days. We did a lot of things in that small holiday, in this blog I will describe what we did and which places we visited.
Fortaleza is a very beautiful city, the only problem is that it can be very dangerous on the streets, especially at night. The locals advise you to not go on the streets after 5 p. m., that's the time when it starts to get dark outside. There are frequently groups of (favela) kids walking around, sometimes with knifes and they will force you to give everything you have (money, your phone, your camera, etc. ). That's why people from Fortaleza advise you to go on the streets with as less jewelry as possible and to put sunglasses to avoid eye contact with potentially dangerous people. Besides, I remember that the host of my sister always prayed for her the moment she left the house. This all sounds very bad and negative, but I have to say that those 10 days that I spent in Fortaleza I didn't notice any danger around me. I guess we were just very lucky. I loved this place! We rented an apartment with a private swimming pool, next to the beach. We were on the 12th floor of this apartment, that was a little scary but the view was amazing!
Beira Mar Fortaleza
The beach in Fortaleza is very beautiful. You can take a lovely beach walk. There is a strong wind and the sea is cold. Summertime for us is wintertime in Fortaleza, but seasons in Fortaleza doesn't really matter because the weather is always good during the entire year.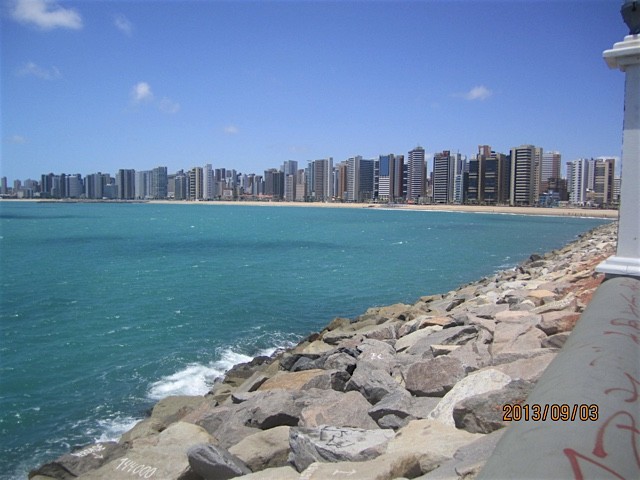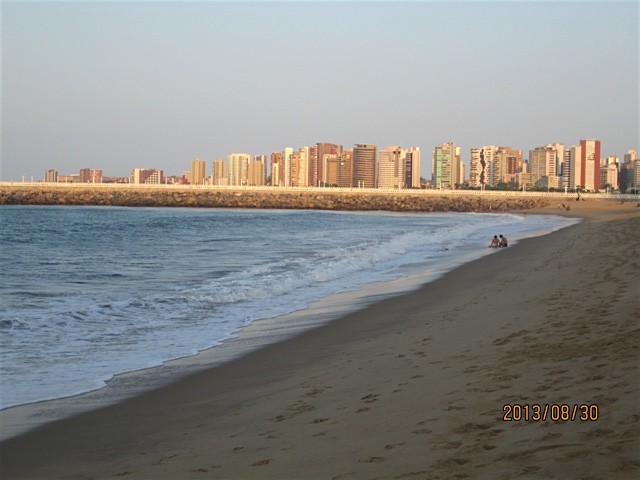 Tattoo
In Fortaleza my sister and me got our first (and last, until now) tattoo. The idea was to both have a heart on the outside part of our hand, but each heart would be a bit blurry on one side so that together it would be a perfect heart. It was very cheap and the girl that made the tattoo did a good job. However, after some days (when we arrived in Italy, because after our trip to Fortaleza we went there to visit family) the ink started to fall from the skin and only half of our tattoos were left. We were so shocked! It looked so awful! We decided to visit a tattoo-artist from Italy, who was able to fix both our tattoos. We were very relieved and satisfied with the final result.
The part of both hearts that you cannot see in the picture (where our tattoos touch one another) is blurry, on purpose.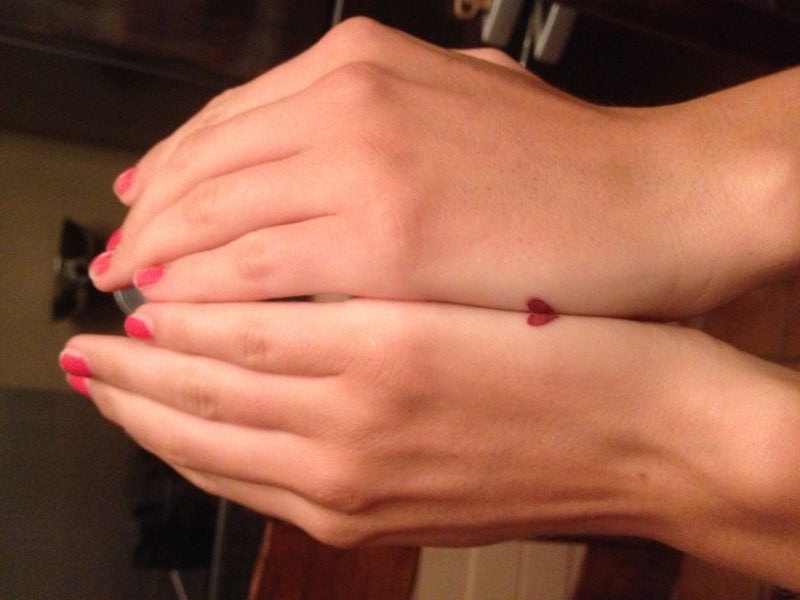 Pirata bar
This is something you should see when you go to Fortaleza. It's a bar outside (because the weather is always good) with the Pirata band playing. They have their own group of dancers (5 men and two women). The parties in this bar are always on Mondays, and their slogan is "A sexta-feira mais louca do mundo" (which means "The most crazy Monday of the world"). They have their own songs and they play forro music, which is basically Brazilian country music. It's a very fun night out, the dancers are doing a choreography and the public is repeating them. Everybody is dancing with each other and the atmosphere is very good!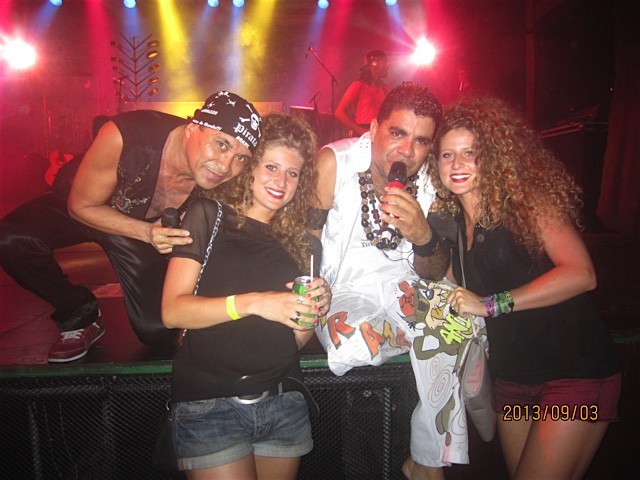 Boate Level
Fortaleza was also the place where I went to visit a gay-club for the first time in my life. I was a little bit shocked the first half hour of my visit there, but that was just because everything was so extreme. But after some time I got used to the environment and started to have a lot of fun with the people. We made some good friendships there with people that we still have contact with!
Jericoacoara
This place is equal to paradise, and it's also very safe there (in contrast with Fortaleza). We chilled in hammocks in the sea and we went for a delicious dinner with shrimps and octopus.
Combuco Beach
Clean and beautiful beach with many restaurants and bars next to the sea. We did a buggy tour through the desert. The driver asked us if we wanted a tour with a lot of adrenaline, or a more calm tour with a little less adrenaline. My mom is always very easily scared so she opted for the calm one, but unfortunately it was three (me, my sister and our dad) versus one. We fastened our seat belts and my mom chose to sit in front next to the driver. As soon as the man started to race in the desert she started to scream. At a certain point she was really not liking it anymore (me, my sister, and our dad could only laugh) so she started to pull the arm of the driver and scream: "Menos emoción, menos emoción! "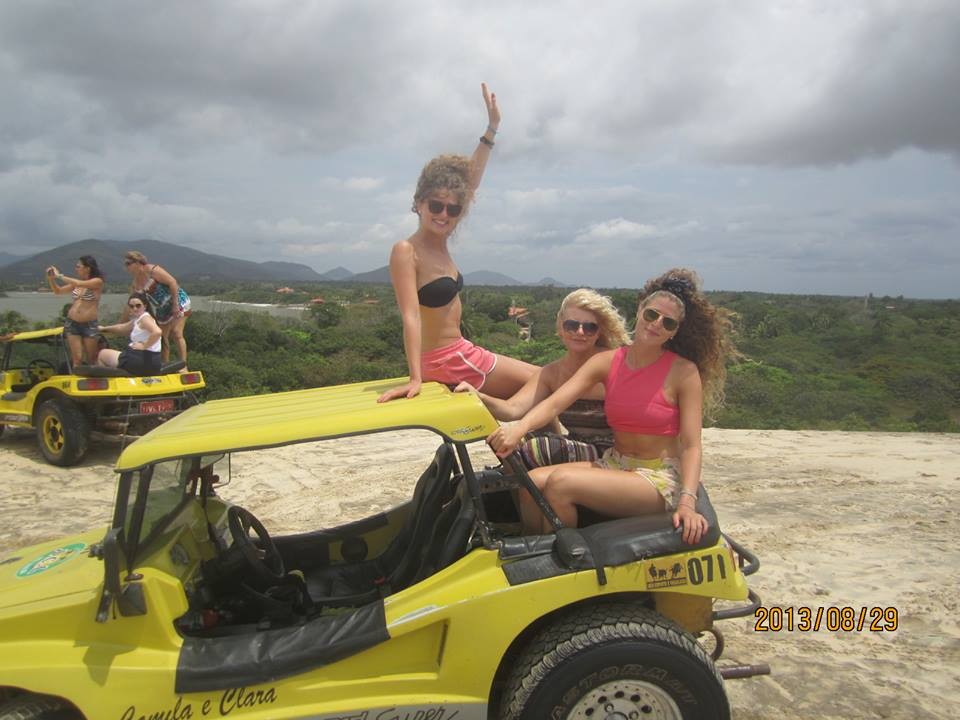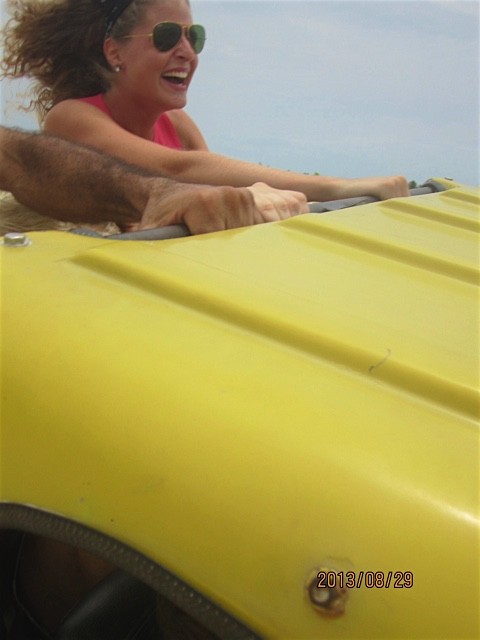 Tapioca and coconut (milk)
We are a very sportive family so we went for a run every morning and drank coconut milk to hydrate our bodies. The coconuts were extremely cheap. After you drank the milk out of the coconut, you could also break it to eat the inside-part of it. Simply de-li-ci-ous!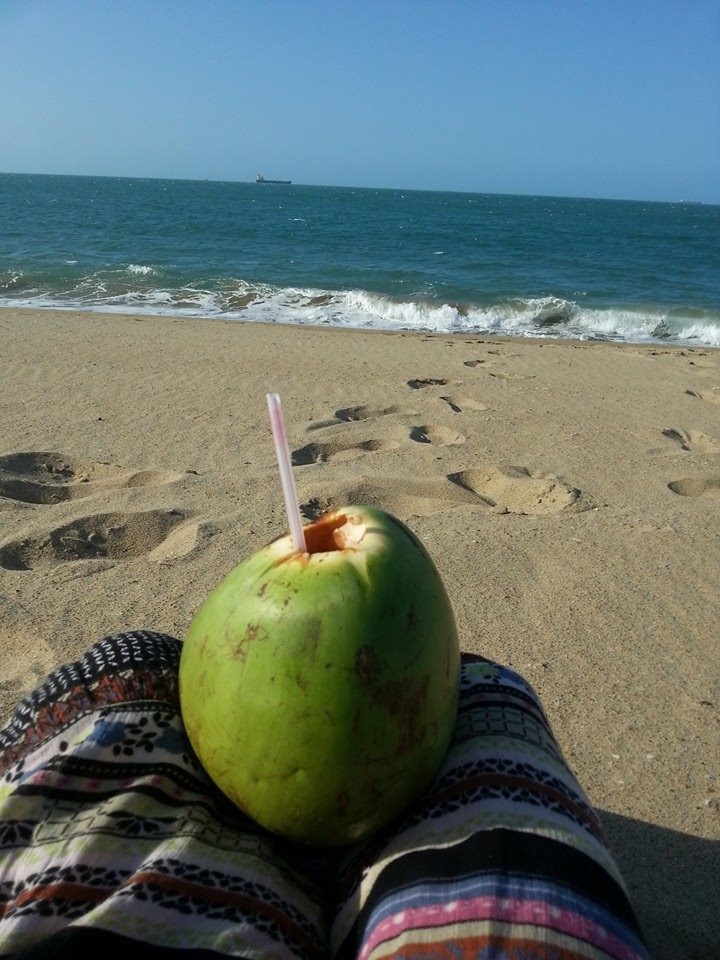 I tried tapioca for the first time and I loved it immediately. Tapioca is a starch that is made from a specific plant (cassava, or tapioca plant). You can buy the tapioca in different forms, like powder and pearls. It principally consists of carbohydrate. You can eat it salty (with for example melted cheese) or sweet (with Nutella). The inside can have a little bit the structure of a chewing-gum but it tastes so good!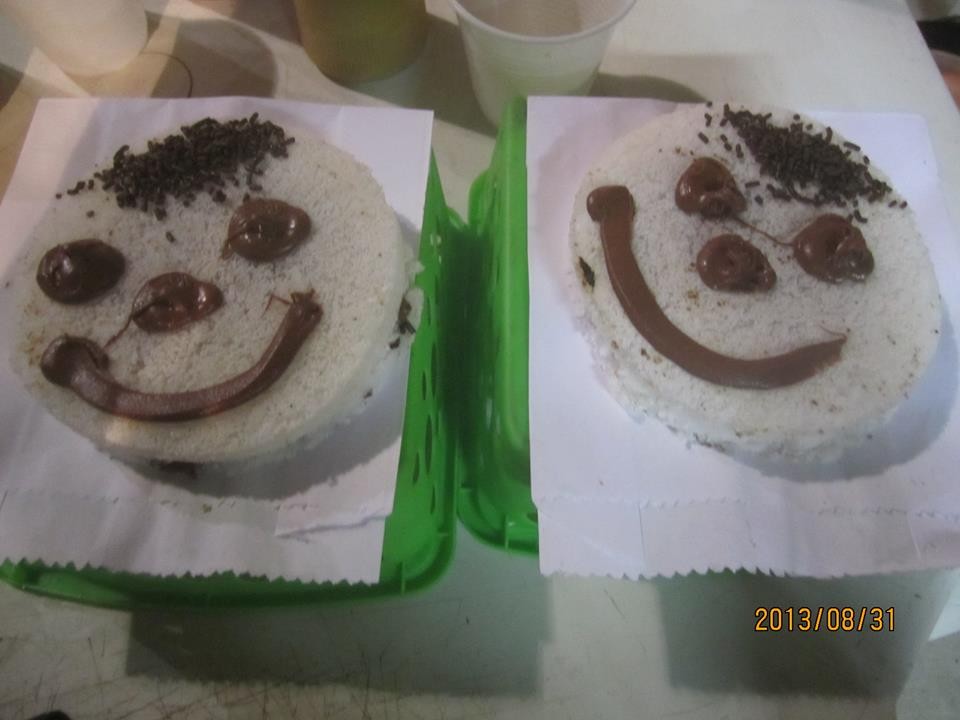 Churrasco
On the streets you can find various people that have a barbeque and sell chicken hearts and livers and corn. We tried it several times and it always tasted good. "Mais" in Dutch means corn, but "mais" in Portuguese (or Brazilian) means "more". My mom tried the chicken heart but she did not like it. The man from whom we bought the fresh meat and corn started to say: "Mais, mais! ", like in "Take more! ". So my mom, thinking he was asking if we wanted more corn, answered: "Yes, mais! " so the man started to make a new plate with a lot of chicken hearts. Then my mom realized the misunderstanding in language, it was funny.
Habibs fastfood
We found a place where the four of us liked to eat. The name was Habibs and they serve Brazilian fastfood and they are also specialized in Arabian food. The food is very cheap and their service is very fast.
---
Photo gallery
---
---
Content available in other languages
Want to have your own Erasmus blog?
If you are experiencing living abroad, you're an avid traveller or want to promote the city where you live... create your own blog and share your adventures!
I want to create my Erasmus blog! →