7 good reasons to come to study in Clermont-Ferrand
I moved to Clermont-Ferrand 5 years ago to study. My family is from around here, but I was able to discover this town in more depth, and I decided to share with you everything that there is to know about the town to have a great time here.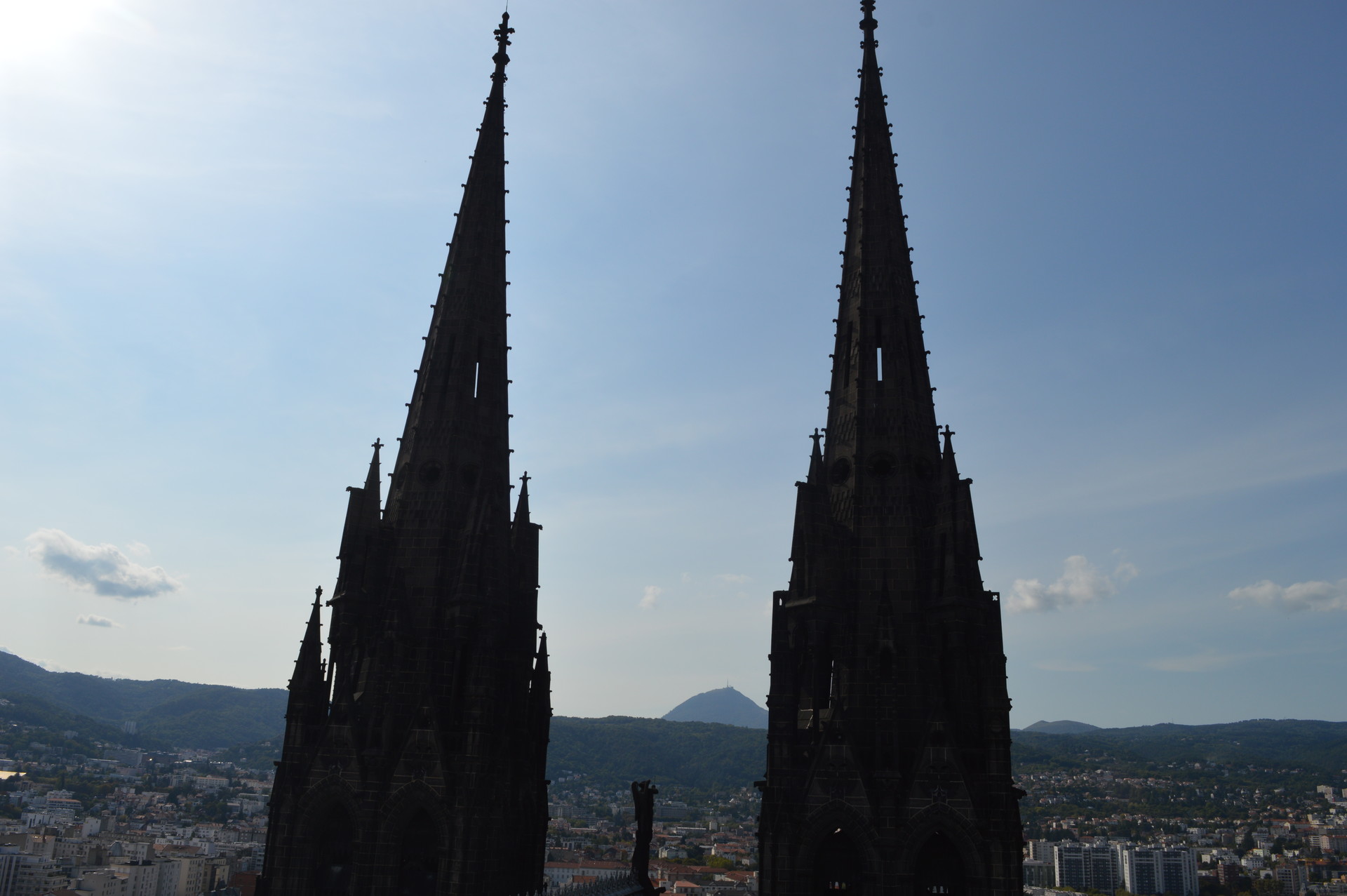 Clermont-Ferrand is a city which is situated in the centre of France, in the Auvergne region. And that's why you should come here!
There are volcanoes, and that's really classy

In the picture above, you can see the tip of Puy-de-Dôme, one of the symbols of the region. If you like an adventure, you can do a paragliding tour, and if you are more the walking type, you can hike all around Puy-de-Dôme (and over all of the other puys in the chain... There are 80, so you shouldn't get bored! ). For the lazier people, you can go up to the Puy-de-Dôme summit, the most panoramic of the domes, on a little train. The Puy-de-dôme is also accessible without a car: a shuttle runs from March to November allowing you to get closer to Puy-de-dôme, which is situated about an hour from Clermont-Ferrand.

The food is great here

Auvergne is the French birthplace of cheese, in fact we have a great variety of cheese, and the majority of our typical regional dishes are based upon...cheese. Let's take for example the truffade, my favourite regional dish: cheese, cooked meat, and potatoes. This plat summarises Auvergne and its food well! So if the sound of that makes your mouth water, you've found your destination!

We have a pretty cathedral which is unique in France

Why is it unique in France? Because this cathedral with its Gothic architecture was built from pierre de Volvic! And what's that? It's volcanic rock! That's classy don't you think? Some people like this grey cathedral, others find it too gloomy...

You just have to walk into the city to find sports to do

In fact, as Clermont-Ferrand is a volcanic city, there are many reliefs, and therefore hills. Taking the bike to get you from A to B will allow you, for example, to end the year with rock-solid thighs!

There are great hiking routes

If you like nature and walking, you'll have a treat coming to Clermont-Ferrand! Most of the hikes require travelling by car, but you're bound to find some friends with a car! Like I mentioned above, you have the choice of hikes over the volcanoes, but also hikes in the forest...

There are lots of lakes to enjoy during summer...

For more relaxing walks, you can also stroll around the many lakes around Clermont-Ferrand. The lake is an ideal spot to have a picnic with friends! Above is lake Pavin.

... And you can ski during winter!

If you wish to come to Clermont-Ferrand during the winter term, don't worry, you can also find things to do! If you like skiing, you'll be satisfied: the Super-Besse ski station is situated about an hour from Clermont-Ferrand, and the SUAPS (Students' Sports Association) offers skiing lessons for students (transport included).
---
Photo gallery
---
---
Content available in other languages
Want to have your own Erasmus blog?
If you are experiencing living abroad, you're an avid traveller or want to promote the city where you live... create your own blog and share your adventures!
I want to create my Erasmus blog! →