The windy city
Dear Diary,
It is the second time that I have crossed the Pond, and this time is it to visit the city of architecture. As a student and lover of grand buildings, I had to visit Chicago.
After a 10 hour flight from Madrid, with many delusions, and after chatting with the air hostesses, we arrived at Chicago airport, and soon after had to face the famous American police at customs. They were really nice, apart from asking me so many questions about my life. They were very thorough (fingerprints, photos etc. ) and after so many questions, I didn't know whether it was actually necessary or whether they were just interested in learning more about my life!
The weather in Chicago was absolute madness. The week we spent there, we went from wearing short sleeves in the summer heat, to wearing coats and scarves in the high winds and rain.
The oldest skyscrapers have the typical exterior stairs used for fire escapes, which must be so scary to look down from. Rather than risking your life descending these daunting steps, I think the best option would be to burn in the fire haha!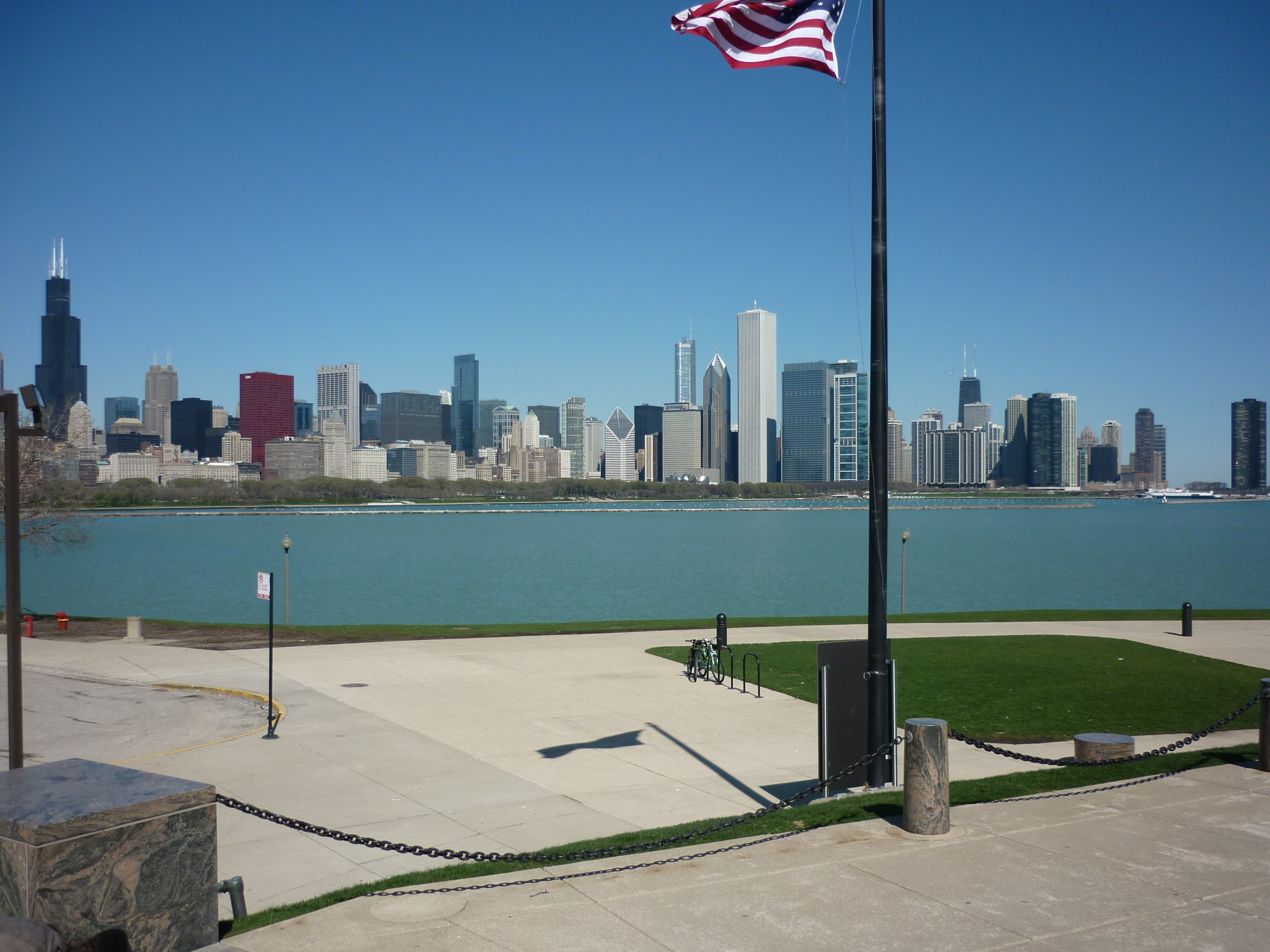 American supermarkets are a place that everyone should experience when they visit the US. There is an infinite amount of food, brands and foods that I've never seen before. Aisles and aisles filled with kilos of crisps, sweets, cans... Going shopping becomes an adventure of who can find the best product in this enormous food and drink maze.
Chicago is a multicultural city and it seems that Spanish is spoken as much as English. When you try and talk to someone in a shop in English, they sometimes answer you in Spanish.
The museums there leave a lot to be desired. You have to take into account that the city is a museum in itself and you might waste time and money if you visit one (they are very expensive too! ) But there are so many other things to see and do.
Something else I recommend doing is going to watch an NBA game. I went to see the Chicago Bulls. It was amazing! Despite the Bulls losing, everything about the game was incredible; the animations, the mascots, a gymnast with a hula hoop, some people that looked like they were from High School Musical... so cool! At the start, they sang the American national anthem. There were lots of patriotic people there, and lots of emotion. Obviously, we got involved and ate some typical American style hot dogs. It was crazy the way they sold ice creams, you would shout for one and they would throw you one down the line and you would pass your money back up the line (we all thought that if this happened in Spain you wouldn't get your ice cream and they wouldn't get your money because someone else would take it! )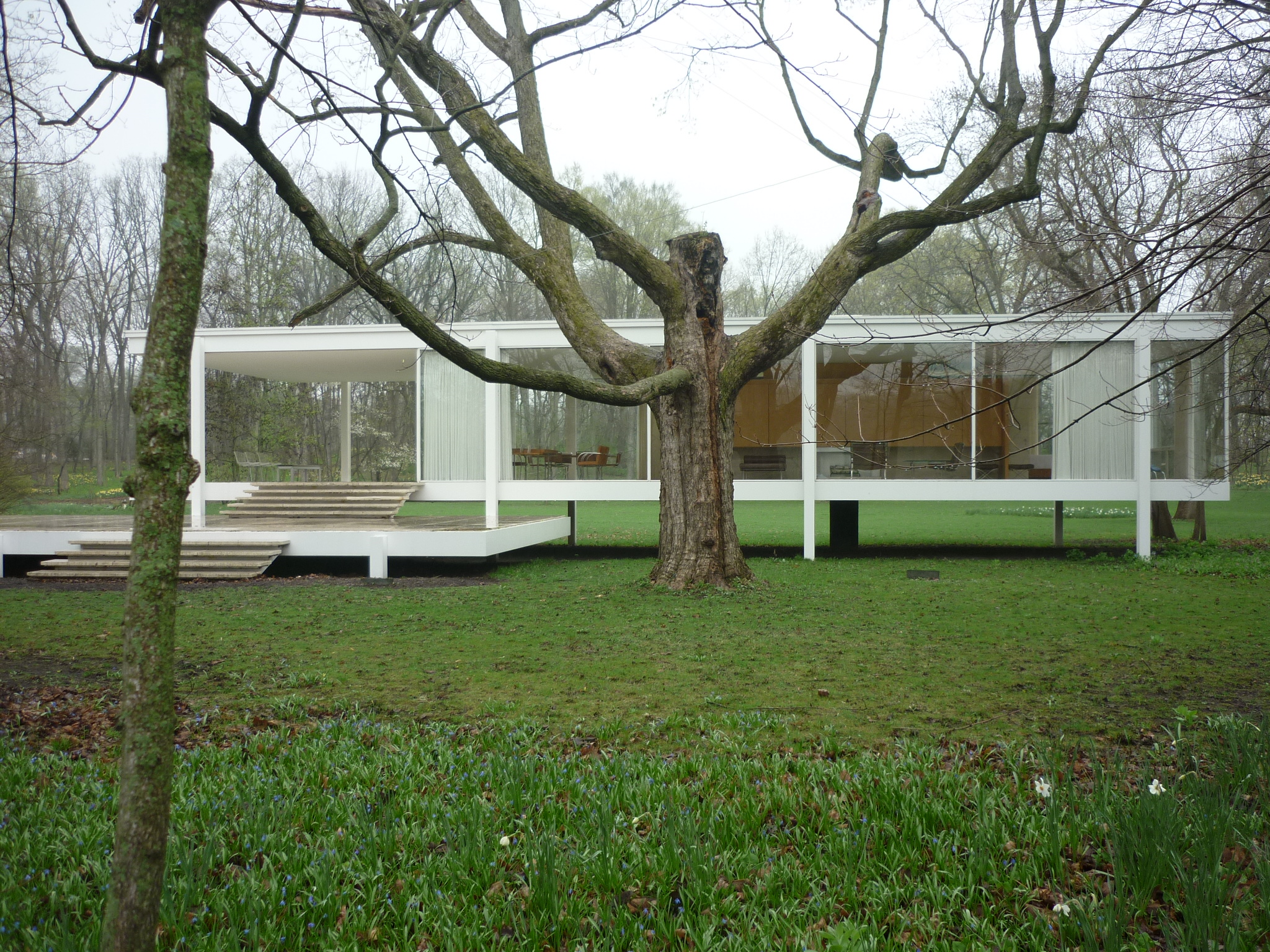 If you study architecture, you have to visit the Farnsworth House. For me it was such an adventure because it is located in the middle of nowhere. We had to run through Chicago at 7am to then just miss the train by one minute. We caught a train to Aurora and then a taxi to the site. The taxi driver that drove us was Mexican, really nice, although it hurt my eyes every time I looked at the taxi meter!
Since we had missed the train we arrived too late to do the tour (one hour) so we went to the small souvenir shop. Because it was raining only the bold tourists had decided to do the house tour, so me and my friend were alone.
We had to walk half a mile (in our case, because of flooding from the rain) to get to the woods. We went with a guide, a sweet, old lady who held our arm in some slippy parts to make sure we didn't fall. Seeing the house was... something every architect should see. We went inside (we had to take off our shoes), took some photos (although taking photos from inside was not allowed) and enjoyed looking around the house for one hour.
The same taxi driver picked us up, and again, we feared for our lives; we thought we were going to be abducted. But we finally arrived in Chicago safe and sound.
I could talk for hours and hours about this city, about the people, its buildings and so many more stories, but I think I had said enough for today. Chicago is a truly spectacular city. I get the impression that it is very underrated.
People still call this beautiful city 'the windy city' but it has so much more to offer...
---
---
Content available in other languages
Want to have your own Erasmus blog?
If you are experiencing living abroad, you're an avid traveller or want to promote the city where you live... create your own blog and share your adventures!
I want to create my Erasmus blog! →