Living in Budapest
Architecture and landscape

8 / 10 points

Entertainment

8 / 10 points

Culture and customs

6 / 10 points

Transport

8 / 10 points

Gastronomy

6 / 10 points

Prices

6 / 10 points

Party

8 / 10 points

Weather

4 / 10 points
---
Well as most of you guys know since September I have moved to one of the most beautiful cities in all of Europe to continue my studies and experience the full European student experience. So far it has been more than amazing. I do not know how to describe it for real. It has been surreal, eye opening, jaw dropping, terrifying, exciting, scary, fun, tiring and most importantly life changing. I have officially started my twenties in this beautiful continent and country and so these past few months I have been collecting experiences and growing like crazy. I'm a old wise woman now and it's time to share my pearls of wisdom with you guys. I will include different sections in this entry and so if you don't feel like reading the whole thing you can just skip to the section that is more relevant for you.
Architecture and landscape
Well this part of the entry is self explanatory, I mean not only we are in Europe where architecture was born really but that Budapest has one of the most beautiful and untouched architectures that one can imagine. All bridges that run across the Danube, the parliament, the Buda castle, the ruin pubs (read about szimpla kert here). I can only say that the architecture is mesmerizing and I literally know nothing about architecture, so imagine how it would be like for an architecture enthusiast. It's perfect for a romantic stroll and basically Budapest is a heaven for couples. Of course it is also amazing for single people ( I will get into details about this later don't worry). I will include a few pictures of Budapest's most famous land marks and so you all can judge for yourselves.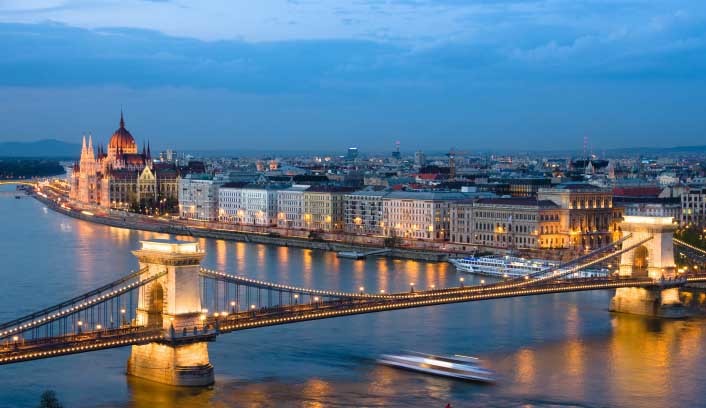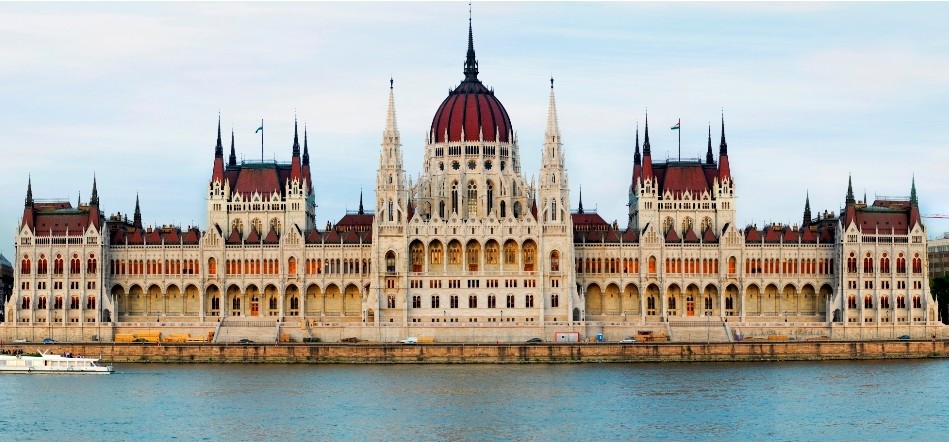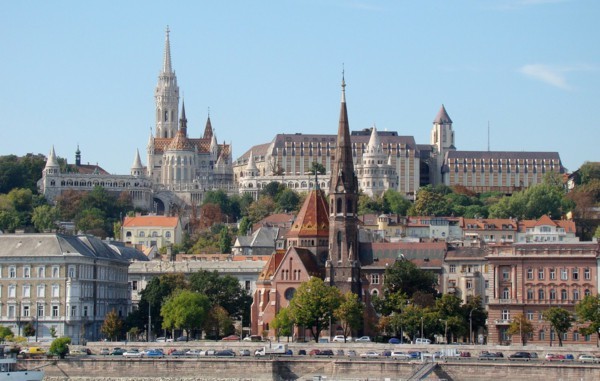 Culture and Customs
Well this is one thing that I'm still getting acquainted with, the history of the country is slightly harsh, with everthing that happened during the second world war and the genocide. So the people are slightly reserved, as in they don't really communicate much with foreigners and of course there is the language barrier which makes it even harder to communicate. There is something that I noticed about people in Budapest, they don't try to speak English, back in Malaysia when they saw that you are a foreigner they at least tried to speak to you in English, but here they just look at you straight in the eye and just speak to you in Hungarian. I found it so bizarre and slightly offensive at first but this way I started to learn Hungarian super fast and when you speak to someone in Hungarian, they are like 2000% nicer and more helpful. Apart from that, Im still learning about the history of the country and I'm interacting with locals much more. Although oh god, Hungarian is so difficult to learn, if any of you ever want to learn it, I wish you all the luck in the world.
Gastronomy
Okay well in terms of gastronomy I'm so hard to impress, I mean come on guys I come from Iran, we have one of the best selection of foods and cuisines in the world. Like seriously not even exaggerating one bit, but back to Hungarian Cuisines. They have a rather exotic cuisine as well. Their culinary art is rooted in Paprika, if I were to describe Hungary in one word, I would say Paprika Nation, okay that's two words. But yes you can find paprika in almost every Hungarian food; at first I found it bizarre but after a little bit I became addicted just like everyone else. There are still a lot of Hungarian foods I have to try out and well so I will write about it as I try them. The most famous unique cuisines are gyulash soup, langos, gyumolcs levest (which is basically like fruit soup, they have it in summer), kurtos kalacs (The coal cooked cakes) and etc. I have written about the hungarian gastronomy on my Central market piece, I definitely suggest the central market if you want to try some authentic, high quality hungarian traditional food. The prices are quite high and be careful because they might try to play tricks on you.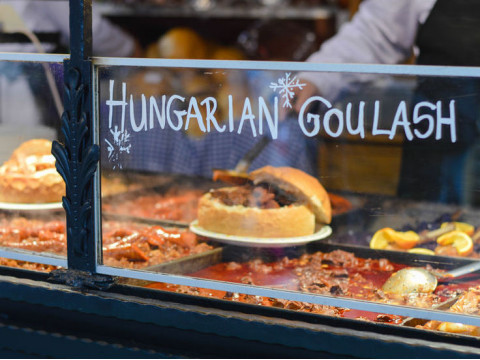 Party
Here's my area of expertise, okay not so much, mostly my brother's but I'm learning from him to be more of a party person and less of a nerd. Budapest is Great for partying. Great for partying, I don't know how else to say it. The options are endless, you can unleash your inner party animal. I'm going to actually write full pieces on the bars and clubs of Budapest.
I personally prefer to go to bars rather than clubs but honestly I have been going to more clubs recently and they have been lit as hell. I'm actually working on a piece right now which introduces all of Budapest's clubs. As for bars the options are endless, we have so many pubs and bars here that even if you go to one every night, it will still take ages to finish all. Oh and let's not forget about the magnificent boat parties, and you thought the Danube river was just pretty to look at! The boat parties are the epitome of fun, the music is good, the drinks are amazing and even though they might be slightly more expensive that your average bar; it's still pretty worth it. My neighbors are actually boat party organizers and so I might be able to get you guys cheaper tickets, hit me up. Anyways that was just me being try to nice it doesn't suit me, let's not do that again. So yes bars, clubs, boat parties anddddddd I bet you guys are thinking what more could there possibly be. You guys can't even guess it mannnnn. it's amazing, we have thermal bath parties here! Imagine going to a good old pool party but only with burning hot water and freezing cold weathers, it makes it almost twice as fun. Schezenyi thermal bath has a lot of international events with really famous DJs. I haven't been to one yet to be honest, the timing was never right and the price is a bit high, the tickets start from 50 euros and that's like 15, 000 forints and I can like live with that money for a week. I mean it will be different for you guys because you are only visiting budapest and we tend to spend money much easier when we are on vacations.
Entertainment
Well this category is pretty much the same as the one above I mean for us youngesters entertainment = partying? right? but apart from that there are tons of other activites you all can have. There are the museums, the historical sites which are more than fantastic to go to. There are shopping centers and even though I'm not a super big fan of them they aren't bad to look at. And of course we've got endless bars, pubs and cafes. They are literally a lifestyle, I'm definitely a follower of the cafe lifestyle, I have been to so many cafes that I literally don't know where to start writing about them. Anyhow don't ever doubt Budapest or Europe as a matter of fact in terms of entertainment.
Transport
Budapest has one of the best public transport systems in all of Europe so you are all settled for that. Not even once have I ever had a problem regarding public transportation. I mean sometimes there is an issue with the metro lines and they are out of service because they are renovating the lines a lot recently but there are a lot of metro replacement buses so we are completely covered in that area. They have metros, buses and trams. I love trams the most they move the fastest and they work 24/7, metros usually close at 10 or 11 on some days. Buses also have different timetables but some of them run till pretty late. The prices are very affordable, you can get a monthly pass for 9500 forints which is expensive but its about 3500 forints for students and that is very affordable. There are also weekly and daily passes available which can be used for as many times as you want. A single pass costs 350 forints and 10 passes cost 3000 forints and if you are caught using the transport without a ticket you will be fined 8000 forints which you have to pay on the spot. because if you don't pay it on the spot, it will become 16000 forints. Oh also always have the ID that you purchased the ticket with along side you, of course not for those single tickets. You should go to this website for further information on the public transport.
Prices
I have fully spoken about the cost of living in Budapest in another blog piece which you can catch here: Erasmusu blog, but just to summarize that whole thing, Hungary is much cheaper than western European countries, the rent here is more affordable, although utilities are quite expensive, i'm not sure if more expensive than other countries. The cost of groceries are really cheap and so you can manage to eat well and not starve. The cost of eating out is fine, I mean for a student it may be not too affordable but it doesn't mean you can't eat out once or twice a week. As for the cost of clothes, most of the shops are the same shops that you can find all across europe and so the prices don't differ much. Brands like Bershka, Zara, Mango, stadvarius etc. I hope this is hopeful but do make sure to read my other piece, I really explain everything there throughly and so I wanted to avoid repetition.
Weather
If you look at the ratings about you'll see that weather has the lowest rating among everything else here in Budapest, and it's really nothing personal against Hungary it's against all of Europe to be honest. I'm not a big fan of the cold weather, I mean come on I grew up in malaysia, you can't expect me to like the cold. It gets really gloomy sometimes here but well I'm trying to look at the positive side and the fact that well we can't have everything at once, can we? I mean the winters here are excruciating, this year however due to my presence the Gods of weather have blessed us with a much much more bearable winter, I mean it's not even half as cold as The United States and for that I'm grateful. As for summer, it's amazingly warm, okay it's not warm it's hot as hell and I love it. I mean you wouldn't expect Hungary to get this warm but it does and it's beautiful; I really can't wait till it gets warm again.
Okay well this brings me to the end of this entry, I really hope you find it hopeful, if you do please do leave a comment and let me know what you think. Thanks for always reading my stuff, it feels good to be active again
Follow me on Instagram @sabanotsabah and let's be friends, I promise I'm nice (a bit).
Cheers
---
Photo gallery
---
---
Content available in other languages
Share your Erasmus Experience in Budapest!
If you know Budapest as native, traveler or as exchange student... share your opinion on Budapest! Rate different characteristics and share your experience.
Add experience →