Slovakia: Oldfashioned but great!
Architecture and landscape

10 / 10 points

Entertainment

8 / 10 points

Culture and customs

8 / 10 points

Transport

10 / 10 points

Gastronomy

4 / 10 points

Prices

10 / 10 points

Party

6 / 10 points

Weather

10 / 10 points
---
What is it like to live in Bratislava? Would you recommend it? What is the city like?
Bratislava is a calm and nice city. The weather is great, with warm summers and cold winters- it gives you a bit of everything!
Living costs can be a bit surprising, but with cheap food and transport it equals it out!
Things are happening all the time: Markets, karaoke nights, stand up in English, street food festivals, beer festivals and other festivals. There's also a lot of English dancing classes and yoga.
You can find paintball, lazer game and bowling here.
Not everyone speak English, but most often they do- or they will try to help you to their best effort.
It's also the perfect place to go if you want to travel! Bratislava is about 1 hour and 5 euro from Vienna, which both have plenty of connections for travels all across Europe- with cheap flight companies like Ryanair, or train and buses. For example did I once get the ticket from Vienna to Bratislava for 1,5 euros! That's amazingly cheap!
And also it can be nice to travel inside Slovakia, with a lot of beautiful castles like Devin and Bojnice and amazing nature like the low and high Tatras with opportunities for hiking, skiing and so much more!
What is the student lifestyle like in Bratislava?
There's always a festival or a party going on!
How much does it cost to live in Bratislava?
It's based on which area you live in and what type of accommodation you have. So it's all up to you. Also based on what you want, a nice kitchen which have everything, or a kitchen with one hotplate and waterboiler.. Not every appartement have a washing machine either.
Is it difficult to find accommodation in Bratislava? Is there any advice you can give?
If you give it some effort it's not hard. Use facebook, search for "accommodation in bratislava" "foreigner in Bratislava" and similar words and you'll find something!
But you might have to ask some people before you get something, because a lot of them don't do short periode rents and wants you for at least one year.
It can also be possible with air bnb, and many offers you a discount when you stay for months- just contact them and ask.
What is the food like? What are your favourite dishes?
The food is not the best i've ever tried, with a lot of fatty and fried things. But, dishes like gulasj in a bread bowl can be quite tasty! Also, they have a lot of good vegetable soups and meat dishes. And a lot of international foods like kebab, pizza, pasta, burgers...
What places would you recommend visiting in Bratislava?
For tourism, see the blue church, Bratislavy Hrad (Bratislava Castle), Devin Castle 20 km outside the city center, the old square in the city center, Slavin Memorial, a lot of other churches and beautiful architecture.
Is it good to eat out in Bratislava? Can you tell us your favourite spots?
For true Slovak food, go to Slovak pub- it's cheap (they have student discount for both food and beer) and it's the real thing!
Komin is a great place for beer with lots of options for both beer and drinks- the whole atmosphere there is great and downstairs you can see a mini brewery inside. They also have food, which is good!
Visit a food market! They are great and gives you the opportunity to try typical food and international food.
I will also reccommend WCAFE which have a great atmosphere, good cakes and sandwiches, and coffee! It's also a beautiful place and the price is good. Here you can bring your computer and work a bit. 
Is the nightlife good in Bratislava? Where is good to go?
Bratislava is filled with pubs and clubs, and you are definitely going to find a spot which fits you!
The Club is good, and Luna bar have old music on Fridays which is really worth experiencing (everything from Macarena and Dirty Dancing to Spice Girls and Backstreet Boys).
What advice would you give future students heading to Bratislava?
First of all: GO GO GO!
Secondly: Join the group " foreigners in Bratislava" on facebook for updates on everything which is going on!
Third: Make the best of it. Try food, experiences, what ever is thrown your way!
---
This content has been entered in the Erasmus Travellers Competition and have earned 468 points.
4088 chars (408 points)
20 views (60 points)
This competition was made possible by: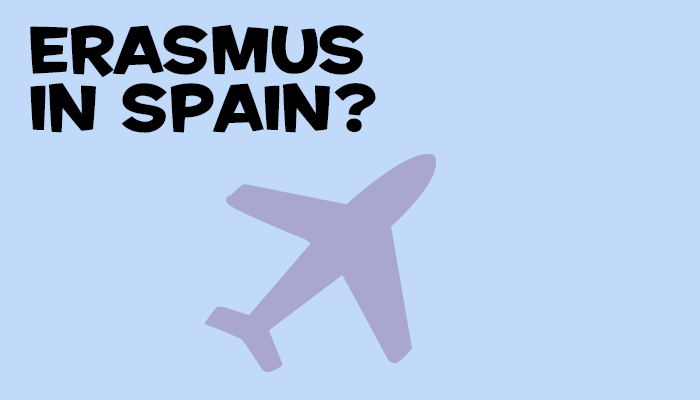 ---
Share your Erasmus Experience in Bratislava!
If you know Bratislava as native, traveler or as exchange student... share your opinion on Bratislava! Rate different characteristics and share your experience.
Add experience →