How to unlock Samsung Galaxy S6 and S6 Edge
Finally, it's all done. All the paperwork is completed and for the next year you're going to study in another country. This is definitely going to be one of the best experiences of your life so you need to make sure that the best moments you're spending there are immortalized forever.
For this, you need an excellent camera, but why would you carry a camera everywhere when you already have a Samsung Galaxy S6 or S6 Edge, the South Korean manufacturer's latest additions to its portfolio, considered by many the best phones of the moment?
Still, as great as the spec sheet and the design might look, the phone comes with an unresolved issue: it's carrier locked. Since you're planning to stay in a foreign country for a long period, it's obvious that you won't use it just for the camera. It's a phone after all, whose main purpose is to make calls. But remember, your phone is locked with the carrier you originally bought it from and you definitely don't want to use their services in another country, as the roaming fees will make you go bankrupt.
In this case, the only solution is buying a local SIM and unlocking your Samsung Galaxy S6 or S6 Edge, in order to be able to use any network around the world. Perhaps you've heard about a few methods, but the easiest way of doing this is by code.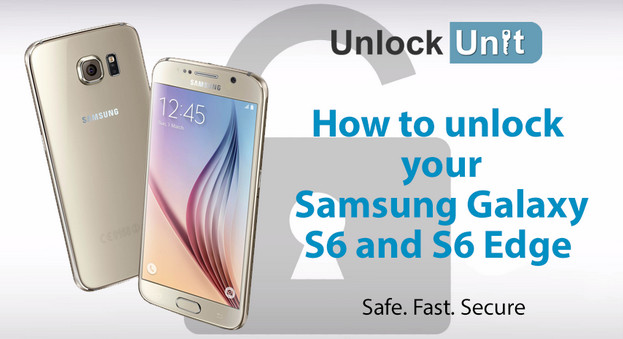 Below you will find all the details you need to know in order to unlock your Samsung Galaxy S6 or S6 Edge using genuine codes.
How does the unlocking process work?
What if I told you that everything is very simple and you don't need to be a tech-savvy person in order to do it? Basically, you need to follow just three easy steps: place an order on an online unlocking site, receive the unlocking code and insert the code on your phone.
But let's talk a bit about each step, shall we?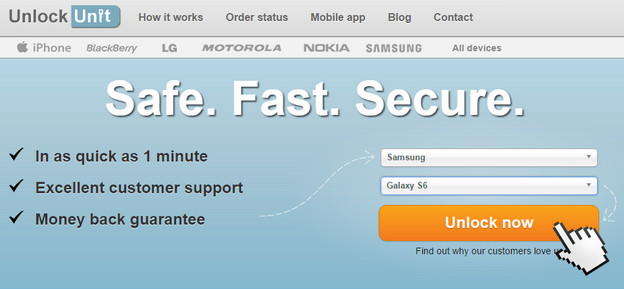 1. Place an order on an online unlocking site
UnlockUnit.com or UnlockScope.com are two websites that can provide genuine codes which you can use to unlock your phone. In order to obtain it, you need to complete an order form with a few details about your Samsung Galaxy S6 or S6 Edge:
a valid e-mail address, where you will receive the unlocking code
the IMEI of your phone, a unique number which can be found by dialing *#06# or by checking the sticker underneath the battery, if your phone has a removable one
the country & network you originally bought your phone from
2. Receive the unlocking code for your Samsung Galaxy S6 or S6 Edge
After all this information is provided and the payment is completed, you're all done. The delivery time is a matter of minutes or hours, depending on the phone, country and network where it was bought from.
When it's done processing, you will receive an email with the unlocking code, alongside instructions on how to insert it. 
3. Insert the unlocking code
In order to make your phone prompt for the unlocking code, you need to insert a SIM card from another carrier, different than the one you originally bought it from. After doing this, your phone will display the "SIM network unlock PIN" message. Using your keyboard, insert the code you received and tap the "Unlock" button. Instantly, the "Unlock Successful" message will be displayed.
Your Samsung Galaxy S6 or S6 Edge is now unlocked and you can use it in any network from the country you're currently studying in or in the whole world. 
Unlocking your phone by code is 100% safe
Unlike other methods, using a genuine unlock code in order to give your phone the freedom of being used in other networks is risk-free. There's no way of damaging your phone or make it non-usable.
Finally, if you're dealing with technical issues during the unlocking process, even though it's very simple, you can always contact their support teams, available 24/7. Any question will be answered in a matter of minutes, which for a lot of people is a great advantage. Also, you can find here a short, but detailed tutorial on how to unlock your Samsung Galaxy S6 or S6 Edge.
In a nutshell, unlocking your Samsung Galaxy S6 or S6 Edge by code is by far your best option if you want to use it with any network around the world, including those from the country you're going to study in. It's safe, as it's impossible to damage your phone, fast, because you're done in just a few minutes, and of course, cheap, being way more affordable than using roaming for long periods.  
---
Photo gallery
---
Want to have your own Erasmus blog?
If you are experiencing living abroad, you're an avid traveller or want to promote the city where you live... create your own blog and share your adventures!
I want to create my Erasmus blog! →