Earn Some Extra Money Easily: How Much Do Translation Services Cost?
The question of money is always essential for all categories of people. Students are the grouping that needs it the most. Education is not chargeless and it is needed to pay for it. Even if a student has the desired grant, he or she would still have other requirements that can be afforded only with the help of money. Consequently, most students are seeking a job.
The best job is the one that does not make you leave your apartment and spend, at least, 8 hours at office or factory. The gifted students offer their writing services to earn money. Many of them deal with the translation to other languages. Fortunately, they have a really rich choice amongst online translating services.
If you are a student and have a good command of one or several foreign languages, you may register at one of the proper companies to enrich your budget. Nevertheless, you should never choose the very first translating agency. You should pick up a trustworthy resource with a high reputation. Afterward, you should pay attention to several conditions that will determine your salary.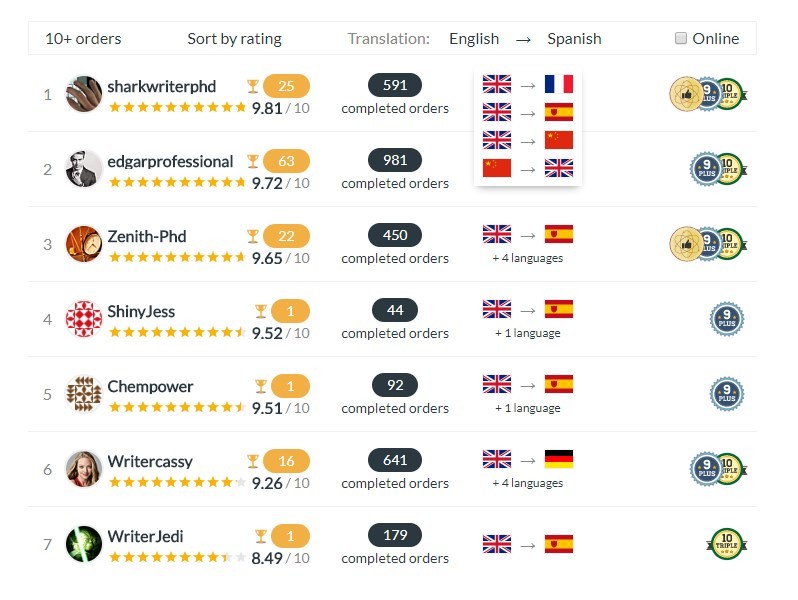 For instance, online translating companies will pay about $6-8 per 2000 symbols if the text is short. In the meanwhile, if the texts are large, your salary will be dependent on the word count, which is about $7-10 for 500 words. Nonetheless, there are many other aspects to consider.
The Components of the Price
Here is a list of the things you should make allowances for when applying for a translation company:
✓    A number of words/symbols. Depending on the policy of a translating agency, your salary will depend on a number of words or symbols.
✓    The complexity of the subject matter. The more complicated your subject and topics are, the higher price they would require.
✓    Language combination. A special heed is given to the languages. If a language is rare, its cost will be higher.
✓    Amount of time. The time required to complete the assignment counts as well. If the order is urgent, the price will greatly increase.
You should always consider these aspects when choosing a resource where you can earn some money. These resources are looking for the gifted translators regardless of their experience. You can get greater numbers of customers if you can offer some other conditions.
Many translation companies use translators who can translate to different languages as well as make editing and proofreading. If you have a good command of different spheres of activity, such as business, technology, marketing, etc., this would be a great benefit for you. These spheres are very popular and the translating services require skilled workers to offer exact translations.
Try to be really creative, fast, and productive. Under such conditions, the customers would be more likely to deal with you. Fulfill your duties correctly and on time. Thus, you will earn a higher reputation, which will provide you with extra customers who will sufficiently increase your income.
---
Photo gallery

---
Want to have your own Erasmus blog?
If you are experiencing living abroad, you're an avid traveller or want to promote the city where you live... create your own blog and share your adventures!
I want to create my Erasmus blog! →