5 lessons to get top marks in your Erasmus Programme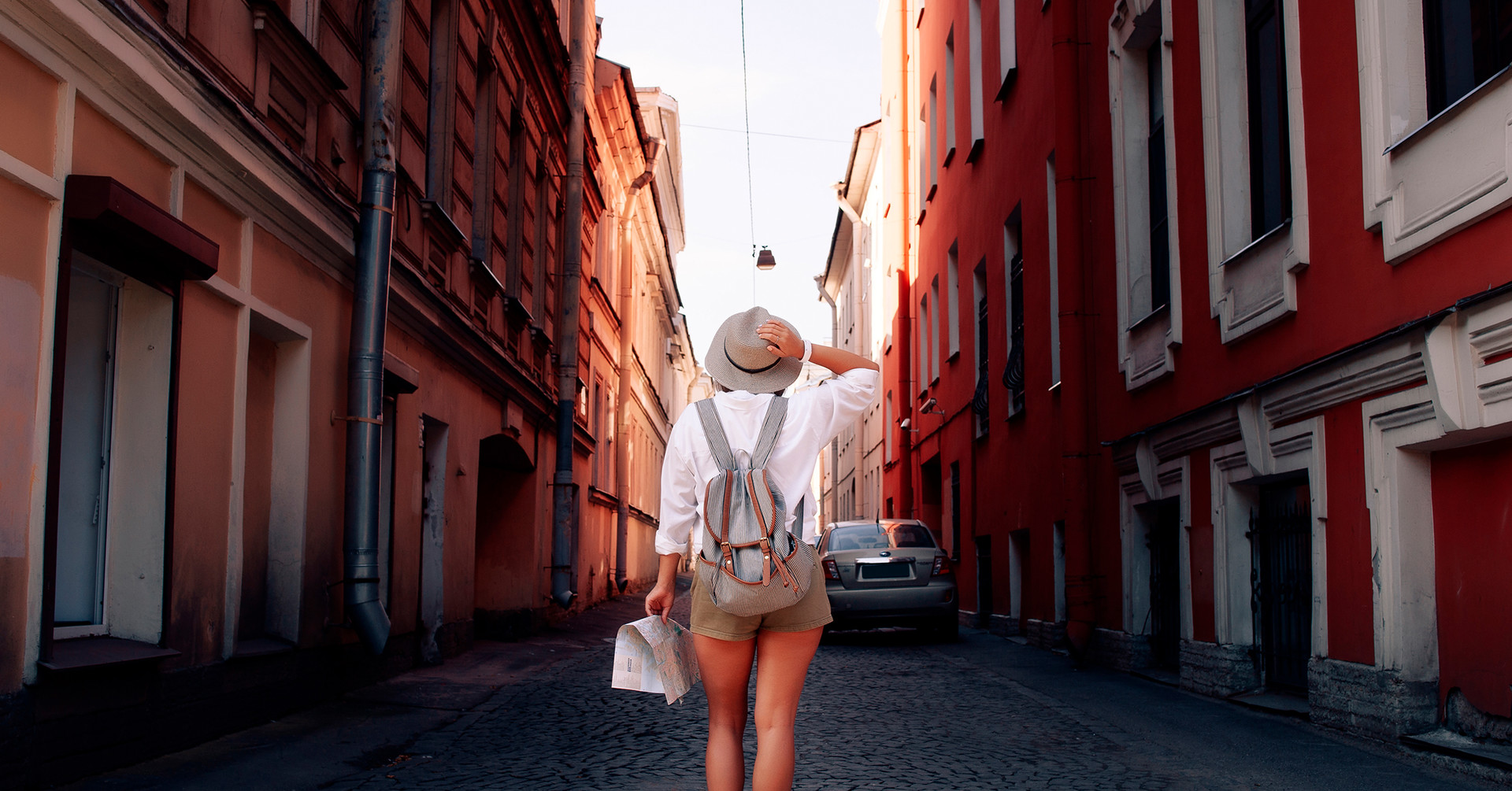 If you are wondering whether you should go on an Erasmus Programme or not, then it's definitely time to go. Passing this grant with top marks is easier than you think. And if you believe it's simply another word for having a good time… you might be right. That's why, and because complying with all the 'social obligations' that go with an Erasmus Programme is not easy, here are the five lessons that you should know to get you through this unforgettable experience with top marks.
Adaptation to the environment or how sometimes the art of mime is of no use at all
Do you regret not having paid more attention in a language class? Of course you do, especially when you find yourself in a foreign country, with an urgent need to get money out and you don't even remember how to say "cashpoint", or "pay a deposit". Perhaps your miming skills helped you to be the champion of the Sunday evening 'Party&Co' game, but when you need to explain to the bank employee that you want to open an account, there is no arms-waving that can help you out. That's why, if you are of legal age and under 25 you should open the EVO Cuenta Inteligente 100% online. Because there is nothing easier than having everything you need just one click away on your mobile, knowing that you can make all the transfers you want, totally free of charge.
Have fun or how to have a good time and save
Having fun should not always mean expense. At EVO we know an Erasmus grant is not only about studying. There should always be some time to enjoy yourself. But that's no reason to spend carelessly. That's why, with the EVO Cuenta Inteligente you will have a debit card that allows you to get instant discounts in accordance with the current banking promotions and so help you save a little more. Finding out about these little tricks is another vital lesson you should learn to pass your Erasmus. 
Control your expenses or enjoy your financial freedom
As you already know, all Erasmus students have a grant. In order to be able to enjoy certain economic ease we recommend you not to be entirely dependent on it. In this lesson you will learn that organising your financial health will give you a freedom that few young people appreciate before setting off. If you still don't know about EVO Fit, this is the right moment to find out that with this service you can have everything under control at a glance. What's more, you will not need to worry when it comes to withdrawing money. In Spain with the EVO Cuenta Inteligente you can get money on debit, free of charge, as often as you want at all these cashpoints. There are over 16,000!
What's more, you can also withdraw your money on debit from any other cashpoint in Spain or from any other part of the world up to twice a month and EVO won't charge you a single cent. Yes, anywhere in the world. And if you need to get money out more often, you can be sure that as from the third withdrawal Evo will only charge €1 maximum per transaction.
Be aware that although EVO does not charge you for withdrawals in foreign countries the entities owning the cashpoints may apply a fee for using them. 
The love of Erasmus or how to learn another culture properly
There are lessons only life can teach you, like when Cupid shows up unexpectedly and you end up appearing on the TV programme 'Europeans around the World' declaring you stayed there for love. It may seem like something wonderful, but it does not always turn out as well as one hopes. So, although in matters of love we can not tell you how to excel, we can definitely guarantee how you can pass with flying colours in finances. With the EVO Cuenta Inteligente you will have the debit card totally FREE. And of course, you will be paying no commissions on your account. No maintenance fee, no administration fee , no overdraft fee. Zero commissions.
Eat well or how to make the most of your roots
And finally, to round off this short, express Erasmus course, do not forget eating well is very important. You know that getting food from home is 100% assured and that the delivery companies will get it to you perfectly, but if you want to be a real Erasmus specimen this is the time for you to start cooking on your own. Do you need certain cashflow to prepare a 'paella' for everybody in your class? This is your last lesson to graduate with Honours thanks to the EVO Cuenta Inteligente. Not only will you be able to have all that delicious food delivered to you by courier, but also, if you need to deposit or send money to EVO, you have the 2,393 branches of Correos (the Spanish Post Office) all over Spain where you can have money deposited or sent to by the service Correos Cash and 1,107 Caja Rural cashpoints to have your money deposited directly.
Learn these lessons by heart; they will be your guide to this crash course about life itself and where, thanks to the EVO Cuenta Inteligente, everything will be even easier.
---
Photo gallery

---
Want to have your own Erasmus blog?
If you are experiencing living abroad, you're an avid traveller or want to promote the city where you live... create your own blog and share your adventures!
I want to create my Erasmus blog! →