Polish speaking guide 22
The question Kto to jest? (Who is this?) is used when asking about a person. The question Kto? refers to the subject. However, when asking for some additional information about a person, e.g. his/her nationality, job or position, the instrumental case and the phrase Kim jest X? (Who is X?) is used. A person's name is often replaced with a pronoun, e.g. Kim on/ona jest? On jest inżynierem. Ona jest asystentką. (Who is he/she? He's an engineer. She's an assistant.) 
Mam na imię Zofia. To jest mój mąż Jan. Ja mam 72 lata, mój mąż ma 75 lat. 
A to jest cała nasza rodzina. Dzisiaj mamy złote wesele! To jest nasza córka Małgorzata i jej mąż Janusz. To nasza córka Krystyna i jej dzieci: Agnieszka i Adam. To jest nasz syn Bogdan i jego żona Barbara. Nasza synowa to wspaniała, mądra kobieta. 
Małgorzata i Janusz to bardzo udane małżeństwo. Nasz zięć Janusz jest bardzo pracowity! Małgorzata i Janusz mają ładny dom. Nie mają dzieci. Krystyna ma dwoje dzieci. Niestety jej mąż już nie żyje. Bogdan ma troje dzieci. 
Dzisiaj są tu wszyscy: nasze dzieci, nasze wnuki i nasze prawnuki. Jest też moje rodzeństwo - moja siostra i mój brat oraz moja bratowa.
In Polish, nouns, adjectives, pronouns (personal, possessive and interrogative), numerals and adjective participles are all inflected for different cases.

Examples of cases:
Mianownik (nominative)
kto? co? - who? what? in questions for nouns, 
jaki? jaka? jakie? - what? in questions for adjectives;
Miejscownik (locative)
(o) kim? (o) czym? - (about) whom? (about) what? in questions for nouns,
(w) jakim? (w) jakiej? (w) jakim? - (in) what? in questions for adjectives.
The preposition w (in/at) is used with nouns in the locative: w Europie (in Europe), w Polsce(in Poland), w Warszawie (in Warsaw), w Pradze (in Prague - capital of the Czech Republic), w Wielkopolsce (in Wielkopolska), w Małopolsce (in Małopolska), w Bawarii (in Bavaria), w Szkocji (in Scotland), w domu (at home), w sklepie (in the shop), w centrum (in the centre).
If the preposition w is followed by a noun beggining with at least two consonants (apart from rz, sz, cz, ch, dż and dź), we usually use the form we, e.g. we Francji (in France), we Wrocławiu(in Wrocław).
The numerals 2, 3 and 4 and those ending with 2, 3 and 4 (e.g. 22, 63, 84) are followed by nouns in their nominative plural form.
However, numerals from 5 onwards: 5, 6, 7, 8, 9, 10 and 11 to 19 as well as numerals ending with 0, 1, 5, 6, 7, 8 and 9 (e.g.: 70, 81, 25, 36, 47, 58, 69) are followed by nouns in their genitive plural form.

Phrases such as rok/2 lata/5 lat (a year/2 years/5 years):
Plural forms of nouns and adjectives 
Feminine, neuter and masculine nouns which describe non-living objects take the following endings in the plural:
It is important to notice some changes to the roots of the verbs: -d- : -dzi- (in both verbs) and -a- : -e- (in jechać).
In Polish, there are 4 main types of verb conjugation. In all of them, the 1st and 2nd person plurals are created by adding ending -my and -cie respectively to the form of the 3rd person singulars. The 3rd person plural always take the ending -ą or -ją. However, please remember that there is a vast group of irregular verbs and that the described classification is a simplification.

Conjugation number 1 (with the singular endings: -ę, -esz, -e)
includes verbs with the characteristic infinitive ending -ować, e.g.: pracować (to work), studiować (to study), podróżować (to travel), interesować się (to be interested) and kupować (to buy). In all of these verbs, in both the singular and plural forms, the core -ow- is replaced with -uj-: pracuję, studiuję, podróżuję; pracujemy, studiujemy, podróżujemy.

The same conjugation applies to the verbs iść, jechać, chcieć (to want), pić (to drink), pisać(to write), móc (to be able), myć się (to wash oneself) and wstawać (to get up). However, note the change in the core, e.g.: pisać – piszę (-sz in all forms) móc – mogę – możesz (-g- in the 1st person singular and 3rd person plural; -ż- in all remaining forms), iść – idę – idziesz (-d- in the 1st person singular and 3rd person plural; -dzi- in all remaining forms).
The verb lubić (to like) always describes a positive emotional attitude towards someone or something, e.g.:
- lubię Paryż - I like Paris
- lubię sport - I like sport
It is related to getting pleasure from doing something or being somewhere, e.g.:
- lubię tę dzielnicę - I like this town district
- lubię to miasto - I like this town
- lubię tę muzykę - I like such music
It is also used to express "smakuje mi" (It tastes good.), e.g.:
- lubię czekoladę - I like chocolate
- lubię porto - I like port.

The verb interesować się describes an interest in something. 

The verb lubić is accompanied by the accusative, e.g.:
- lubię (co?) muzykę i teatr, 
and the verb interesować się is accompanied by the instrumental, e.g.:
- interesuję się (czym?/in what?) muzyką i teatrem.
Cześć! Mam na imię Monika. Dwa lata temu mieszkałam z rodzicami i z bratem w Australii. Moje życie w Australii było cudowne! Moja mama nie pracowała, mój tata pracował cały czas. Ja byłam uczennicą, a mój brat Michał studentem. 
W weekendy często opalałam się nad oceanem lub obserwowałam, jak brat surfuje. Mój brat pływał jak ryba! Ja nie surfowałam, bo nie umiałam. Lubiłam chodzić po plaży i zbierać muszle. W Australii nigdy nie jeździłam na nartach, za to często jeździłam na rowerze. Mój brat wolał latać na paralotni lub skakać na bangee. Moja mama bardzo się bała, kiedy Michał uprawiał sporty ekstremalne. 
Mama chodziła na aerobik i na jogę. Lubiła też grać z tatą w tenisa lub w szachy. Tata często nurkował. Wolał nurkowanie niż tenisa. Czasami grał na gitarze i śpiewał. Lubiliśmy, kiedy tata śpiewał. 
Obecnie z mamą mieszkamy w Warszawie. Ja studiuję polonistykę. Mama wczoraj przeczytała ogłoszenie w gazecie i zapisała się na kurs salsy. Ma teraz nowe hobby: tańczy salsę. Brat nadal studiuje w Australii, ale tata buduje mosty w Chile. 


In Polish the following time expressions are used when talking about the past:
- dwa dni temu - two days ago
- rok temu - a year ago
- dwa lata temu - two years ago
- pięć lat temu - five years ago
(see the grammar comments in Lesson 3 – time expressions: rok/2 lata/5 lat) 
and the adverbs: wczoraj, przedwczoraj.
"Preposition w + noun" is the most often used structure (for endings in the accusative case - see Lesson 5 ). It gives information about the time in which a given situation takes place. In a sentence it works as a time adverbial phrase (example b) below). When a name of a week day is used in the nominative case, it works as subject of a sentence (example a) ).

Days of the week are written in small letters.

a)Dzisiaj jest piątek. - Today is Friday.Sobota była bardzo ładna. - Saturday was very nice.b)W piątek mam spotkanie. - I have a meeting on Friday.W niedzielę biuro jest zamknięte. - On Sunday the office is closed.

Note: in the expression we wtorek the preposition w is replaced with we to facilitate pronunciation.
Nazywam się Kacper Nowak. Jestem dziennikarzem. Pracuję w radiu jako dziennikarz muzyczny. Bardzo lubię jazz, dobre europejskie kino i włoską kuchnię. Lubię też muzykę McFerrina, Milesa Davisa i Leszka Możdżera. Gdy jestem smutny, lubię nucić piosenkę pt. "Don't worry, be happy". Mieszkam i pracuję w centrum Warszawy. Uwielbiam Warszawę. Do domu wracam pieszo, bo lubię obserwować ludzi i oglądać miasto. Nie cierpię Pałacu Kultury i Nauki, bo moim zdaniem jest bardzo brzydki. 

Mam żonę. Kocham ją, a ona mnie. Moja żona ma na imię Magdalena. Magda jest nauczycielką języka polskiego. Ona bardzo lubi literaturę. Woli Fiodora Dostojewskiego niż Michaiła Bułhakowa. Ja nie rozumiem Dostojewskiego i dlatego uwielbiam Bułhakowa. Cieszę się, że moja żona też lubi jazz. Magda lubi np. utwory Anny Marii Jopek i Diany Krall. Moja żona lubi piwo z sokiem malinowym. Ja nie cierpię piwa. Uwielbiam czerwone wino.


Jeśli chcesz jechać nad Bałtyk, wybierz lipiec lub sierpień. W lipcu i w sierpniu można się opalać, a nawet kąpać, bo wtedy woda w Bałtyku nie jest bardzo zimna. 
W sierpniu natomiast lepiej nie wybierać się w Tatry. Jest tam wtedy za dużo ludzi! W górach najpiękniejszy jest wrzesień i październik. Jeśli masz zamiar chodzić po górach, to najlepiej we wrześniu albo w październiku; wtedy jest zwykle ciepło i kolorowo. 
Styczeń i luty to miesiące, kiedy w Polsce pada najwięcej śniegu, więc jeśli chcesz jechać na narty, to najlepiej właśnie w styczniu albo w lutym. Grudzień czy marzec są zbyt ryzykowne – w grudniu może jeszcze nie być śniegu, w marcu może już nie być śniegu. 
Kwiecień to miesiąc kiedy kwitną kwiaty, a to znaczy, że wszędzie jest już ciepło i świeci słońce. Jeśli pojedziesz na urlop w góry w kwietniu, to wrócisz z piękną opalenizną; wszyscy ci będą jej zazdrościć! Maj to prawdopodobnie najpiękniejszy miesiąc w roku… Może właśnie w maju warto wybrać się na romantyczną wycieczkę do Kazimierza nad Wisłą lub do Sandomierza? 
A jak przetrwać w Polsce smutny i chłodny zwykle listopad? I na to jest sposób: zawsze można zorganizować wyprawę szlakiem dobrych restauracji... Przy smacznym jedzeniu i przy grzanym winie w dobrym towarzystwie świat będzie piękny, ciepły i miły nawet w listopadzie. 
Fryderyk Chopin był najwybitniejszym polskim kompozytorem i pianistą. Urodził się 1 marca 1810 roku w Żelazowej Woli. Jego ojciec, Mikołaj Chopin, był Francuzem. Pracował jako nauczyciel języka i literatury francuskiej. Matka Fryderyka, Justyna Krzyżanowska, grała na fortepianie i śpiewała. Była pierwszą nauczycielką muzyki małego Fryderyka. 

W 1826 roku Fryderyk Chopin rozpoczął studia w warszawskiej Szkole Głównej Muzyki. W tym czasie dużo podróżował. Był w Berlinie, w Dreźnie i w Pradze. W 1829 roku ukończył studia i zamieszkał w Paryżu. 

W Paryżu Chopin komponował utwory, dawał koncerty. W 1836 roku poznał pisarkę George Sand. Razem zwiedzili Majorkę, Marsylię, Genuę. Każde lato Fryderyk spędzał w rodzinnym domu pisarki w Nohant. 

Chopin szczególnie interesował się polską muzyką ludową. Napisał 57 mazurków, 16 polonezów, 19 walców i wiele innych utworów. 

W ostatnim okresie życia kompozytor ciężko chorował. Gruźlica, na którą cierpiał od lat, bardzo szybko postępowała. 17 października 1849 roku Fryderyk Chopin zmarł. 

Od 1927 roku odbywa się w Polsce Międzynarodowy Konkurs Pianistyczny imienia Fryderyka Chopina.
Singular and plural conjugation of the verbs zrobić, skończyć, zdać, spotkać się, zbudować, przygotować and zjeść.
The verb podobać się plus a pronoun in the dative case

The verb podobać się (to appeal) is used to refer to people, things and places which make a positive aesthetic impression on the speaker. In contrast to the verbs lubić and kochać, these do not necessarily evoke emotions, but they relate to the subjective opinion of the speaker, e.g.:
Podoba mi się ten obraz, bo ma piękne kolory. – This picture appeals to me, because it has beautiful colours.
Podoba mi się ten mężczyzna, bo jest przystojny. – This man appeals to me, because he is handsome.

The verb podoba się goes with the dative. It answers the questions: Kto się komu podoba?(Who appeals to whom?) and Co się komu podoba? (What appeals to whom?).
Verb aspect 

Verbs can appear in two aspects: perfect and imperfect (see: Polski Bez problemu! 1, Lesson 9). The perfect aspect refers to a complete, one-time activity or one which is to take place. The imperfect aspect refers to an action in progress or the one which happens on a regular basis. Perfect verbs cannot be used in the present tense.

One way of creating an aspect pair of verbs is to add a prefix to the imperfect form, e.g.: robić - zrobić, dziękować - podziękować, pisać - napisać and czytać - przeczytać. The most often used prefixes are: z-, na-, po-, prze-.
A different group of aspect pairs consists of pairs of verbs with alternated vowels, e.g. o : a as in zarobić - zarabiać and zaprosić - zapraszać.
Indefinite pronouns 

The indefinite pronouns are: ktoś (somebody), coś (something), kiedyś (sometime) and gdzieś (somewhere) and they refer, respectively, to a person, thing, time and place which is unknown to the speaker, e.g.:

Ktoś mi powiedział (nie wiem kto) kiedyś (nie wiem kiedy), że gdzieś (nie wiem gdzie) w Warszawie można spotkać znanych aktorów. – Somebody told me (I don't know who) sometime (I don't know when), that somewhere (I don't know where) in Warsaw one can meet famous actors. 

Indefinite pronouns remain the same in affirmative, interrogative and negative sentences.
Complex sentences 

Compound sentences such as Dobrze, że… (It's good that…) or Wiadomo, że… (It's obvious that…) are subject complex sentences. The first part of the sentence is general, while the second part answers the question who? or what?. The second part specifies and develops the information, e.g.: 


Dobrze, że Iza jest trenerem.

Wiadomo, że Polska jest w centrum Europy.
The inflection of positive, comparative and superlative adjectives in the singular - part 1 

Adjectives are inflected in all their forms of comparison. They retain their endings from their positive degrees.

The masculine gender can take two forms of the accusative:
1) the masculine animate form – for people and animals e.g. zdrowego człowieka;
2) the masculine inanimate form – for things e.g. stary dom.

For animate nouns, the accusative is the same as the genitive, whereas for inanimate nouns it is the same as the nominative.
Copulative and adversative compound sentences 

Copulative compound sentences are constructed using the conjunctions i and oraz (e.g. Ja lubię teatr i ty lubisz teatr. Śpiewam oraz gram na gitarze.), while the adversative compound sentences are constructed using the conjunctions ale, lecz, a and za to - with the meaning ale, e.g.:

Ja lubię teatr, ale ty lubisz kino.
Ja lubię teatr, a ty lubisz kino.
Ja lubię teatr, lecz ty lubisz kino.
Ja lubię teatr, za to ty lubisz kino. 

Adversative conjunctions require the use of a coma, whereas copulative conjunctions do not (unless they are repeated).
Diminutives 

Diminutives are used to express affection for people and likings for things. Although there are many people who strongly dislike them, diminutives are a very common and highly characteristic feature of the Polish language, both spoken and written. The main endings are -ek, -yk and -ik (after soft consonants) for the masculine gender, -ka, 
-nia, and -sia for the feminine and -ko for the neuter, e.g.

barszcz-barszczyk
śledź-śledzik
ogórek-ogóreczek
wino-winko
grzyby-grzybki
Alina-Alinka
Marta-Martunia
Zofia-Zosia
The imperative mood - 1st and 2nd person plural forms 

The imperative for the 1st person plural is formed by adding –my to the 2nd person singular imperative form.

Zobacz!-Zobaczmy!Chodź!-Chodźmy!Zjedz!-Zjedzmy!
The imperative for the 2nd person plural is formed by adding –cie to the 2nd person singular imperative form.

Słuchaj!-Słuchajcie!Częstuj się!-Częstujcie się!
The imperative mood - forms for 3rd person singular and plural - part 1

The imperative forms for the 3rd person singular and plural are complex and consist of the particle niech and the forms of the 3rd person singular and plural in the present tense (for imperfect verbs) or the future tense (for perfect verbs).
When addressing people with whom we are not on first name terms ("pan", "pani"), structures with "Proszę" and "Niech" should be used:

Proszę wpisać nazwisko!
Niech pan wpisze hasło!
Niech pani wpisze adres!
Niech państwo wpiszą numer kodu pocztowego!
Verb aspect and negation - part 1 

In affirmative sentences, modal verbs can be followed by both imperfect and perfect verbs. 

1) The imperfect form is used for actions in progress. It is used with adverbs of time (e.g. zawsze, nigdy, często, rzadko, czasem, zwykle, codziennie, co tydzień, co miesiąc, co rok, co dwa lata, raz na tydzień, dwa razy na tydzień, cały wieczór, dwie godziny, etc.) 

- Czy często musicie robić zakupy? 
- Musimy robić zakupy tylko czasem. 

- Jak często musi pani robić zakupy? 
- Muszę robić zakupy co tydzień. 

Chcę oglądać telewizję (przez) cały wieczór.
Mogę opalać się (przez) dwie godziny.
Lekko, łatwo i przyjemnie 

Internet jest bez wątpienia jednym z największych osiągnięć naszej epoki i jednym z największych udogodnień w życiu codziennym. Załatwianie wielu spraw, robienie zakupów czy płacenie rachunków stało się dzięki niemu prostsze i mniej męczące. Korzystając z Internetu można zrobić zakupy czy zapłacić rachunki bez wychodzenia z domu i stania w kolejkach, oszczędzając przy tym czas i energię. Kupując przez Internet należy jednak pamiętać o standardach bezpieczeństwa. Trzeba upewnić się, czy sprzedawca internetowy gwarantuje takie same prawa jak sprzedawca tradycyjny, np. gwarancję na produkt czy prawo do zwrotu towaru. Warto też zasięgnąć opinii innych internautów. I koniecznie trzeba wziąć pod uwagę to, że zakupy przez Internet są wyjątkowo łatwe i przyjemne! Dlatego tym bardziej powinno się je dobrze przemyśleć! 
Verbs of movement - part 1 

Verbs of movement connected with means of transport appear with the prefixes przy- (which suggests a movement towards a particular place or inwards) and od- (which suggests a movement away from a particular place or outwards).

Compare:
to departto arrivetype of transportodjeżdżaćprzyjeżdżaćroad - e.g. car/train/busodlatywaćprzylatywaćair - e.g. aeroplaneodpływaćprzypływaćwater - e.g. ship/boat
Pociąg do Katowic odjeżdża z peronu drugiego.
Mój ojciec przyjedzie w przyszłym tygodniu.
Samolot do Nowego Jorku odlatuje za godzinę.
Nie wiem, kiedy przylatuje Irena.
Statek do Buenos Aires odpływa zawsze w niedzielę.
Statek wycieczkowy przypływa o siedemnastej.
Complex sentences expressing purpose 

Complex sentences for expressing purpose are formed using the conjunction żeby or aby. The first part of the sentence is general while the second part answers the question po co? or w jakim celu? (why? for what purpose?).

Co roku jeżdżę w góry, żeby aktywnie odpoczywać.
Skończyłem studia, aby mieć dobrą pracę. 
Najlepsze wakacje 

Paweł zawsze chciał pojechać na Jamajkę. Żeby zrealizować to marzenie, cały rok ciężko pracował. Wreszcie zadzwonił do biura podróży, aby zamówić wycieczkę. Zrobił rezerwację, a potem kupił plecak i dobre buty. Odebrał bilety w biurze i pojechał na lotnisko. Samolot był opóźniony. Paweł spędzał czas na rozmowach z innymi pasażerami. Wreszcie odlecieli do Paryża. Podczas podróży poznał wielu ludzi, między innymi piękną Francuzkę Madeleine. Razem polecieli na Jamajkę. To była podróż jego życia.
Structures: 

Czy mógłby pan podać mi numer telefonu?Could you give me your telephone number?Czy mogłaby pani zaproponować mi inne mieszkanie?Could you offer me a different apartment?Czy moglibyśmy umówić się na jutro?Could we make an appointment for tomorrow?Wolałbym umówić się na pojutrze.I would rather make an appointment for the day after tomorrow.
Real conditional mood

Sentences in the real conditional mood are created with the use of the word jeśli followed by a condition which may possibly be fulfilled.

Jeśli właściciele będą mogli udostępnić mieszkania, obejrzymy je.

Jeśli urządzi się go inaczej, może być pokojem do pracy.

Jestem gotowa zmienić kolor, jeśli pan urządzi pokój do pracy na własny koszt.
Relative clauses - part 1 

Relative clauses are used to describe the subject of a sentence. They are constructed using the relative pronouns: jaki, który, czyj for the masculine gender; jaka, która, czyja for the feminine gender; jakie, które, czyje for the neuter gender and the non-masculine personal gender; jacy, którzy, czyi for the masculine personal gender. The relative pronouns refer to the nouns which directly precede them and inflect in the same way as the adjective, e.g.:

Dziewczyna, (jaka?) która czyta książkę, to moja siostra.
Chłopak, (jaki?) którego obserwuję, to brat Anny.
Studentki (jakie?), których nie znam, płaczą.

The relative clauses are separated using comas, as they relate to the subject of the sentence only.
Passive voice - part 1 

The passive voice is used to talk about an activity which is carried out by somebody or something else who/which is often not mentioned, because he/she/it is not important. It is used when we wish to focus on where or when something is done or what is done, as opposed to who or what does it. 

The passive voice is formed using the appropriate personal form of the verb zostać plus the past participle created from a perfect verb (ending in: -ny, -ony or –ty * ), e.g.:

Karol Wojtyła został wybrany na papieża. (wybrać – wybrany)
Karol Wojtyła was elected Pope. 

Wszystkie dokumenty zostały podpisane przez dyrektora. 
(podpisać – podpisany)
All documents were signed by the director.
Inflection of cardinal (2-20) and ordinal numerals - part 1 

In Polish, numerals inflect by case. The number jeden and ordinal numerals (e.g. pierwszy, drugi, trzeci) inflect in the same way as adjectives and similarly to adjectives they appear in the masculine, feminine and neuter genders in the singular (e.g. jeden/pierwszy rok studiów, jedna/pierwsza uczelnia, jedno/pierwsze seminarium) and in the personal masculine and non-personal masculine genders in plural (e.g. jedni/pierwsi studenci, jedne/pierwsze studentki). See lesson 6 Polski. Bez problemu! 1.
Inflection pattern – see the inflection table for the relative pronoun który.
Conditional mood - part 1 

The conditional mood is used to express hesitation, indecision and the possibility of doing something, very often under certain circumstances. 
When talking about events which are possible at the present time, 
the real conditional mood is used, e.g.:

Gdybyś znał język polski, mógłbyś lepiej zrozumieć polskie zwyczaje. – If you knew the Polish language, you could understand Polish customs better.

When talking about past events, the unreal conditional mood is used, e.g.:

Gdyby wcześniej go poznała, mieszkałaby w Australii. – If she had got to know him earlier, she would be living in Australia.
Feminine nouns ending in –ość and masculine nouns ending in –a 

Despite ending in –ość, nouns such as: 
miłość (love), złość (anger), zazdrość (envy), młodość (youth), starość (old age),
złośliwość (malice), czułość (tenderness), bliskość (intimacy), wątpliwość (doubt) 
are actually of feminine gender.

Similarly, some nouns ending in –a are actually of masculine gender. Most often these are names of occupations, e.g. artysta, pianista, dentysta, but there are also some clearly male words such as mężczyzna, kolega, tata.
Nouns in the instrumental case 

In the instrumental case, plural nouns of all genders have the ending –ami, e.g. kobietami, ojcami, samochodami, kinami, Włochami, Szwajcarami.

Oni są Niemcami.
Interesuję się samochodami.
Pracuję z Amerykanami. 
Collective numerals - part 1 

The collective numeral dwoje is used in reference to:
- persons of all genders, e.g. dwoje studentów, dwoje turystów (a man and a woman), dwoje dzieci;
- young animals, e.g. dwoje szczeniąt (two puppies);
- dwoje oczu (two eyes), dwoje uszu (two ears);
- objects that exist only in the plural, e.g. dwoje drzwi (two doors), dwoje skrzypiec (two violins).

The numeral dwoje is followed by troje, czworo, pięcioro, sześcioro, etc.
Nouns take the genitive plural form when combined with collective numerals.
Disjunctive compound sentences 

Disjunctive compound sentences describe actions which are carried out concurrently and are mutually exclusive. To create such sentences, the following conjunctions are used: albo, lub, ani ani and czy. 

Examples: 

Weźmiemy ślub albo będziemy żyć na kocią łapę. 
Musimy zdecydować czy zostajemy w domu, czy wychodzimy na kolację. 
Nie mogę być ani z tobą, ani z nim. 
Wakacje spędzimy nad morzem lub w lesie. 

Compound sentences with the conjunctions albo, lub, ani or czy are not separated with commas, unless a conjunction is repeated in a sentence.
Pairs of items

Some nouns exist only in the plural and refer to pairs of items, e.g. spodnie, okulary, skarpetki, rękawiczki, buty, etc.
When we talk about only one pair, the use of the word para is not obligatory. We can use just the noun, e.g.:

spodnie or para spodni 
rękawiczki or para rękawiczek

However, when we specify the number of pairs (including one), the use of the word parabecomes necessary. The structure of the phrase is:
number + para + noun in the genitive

jedna para spodni
dwie pary okularów
trzy pary rękawiczek
cztery pary butów 

Note: The word para takes the genitive case from the number five onwards, e.g.:
pięć (and more) par skarpetek 
Reflexive pronoun się/sobie/siebie/sobą 

The reflexive forms sobie/siebie/sobą are used for all persons, genders and numbers in all cases apart form the nominative. The forms vary only by case (and not by person, gender or number). The exception is with reflexive verbs (e.g. kąpać się, myć się) where the particle sięis not inflected.
Sequences of events 

Sequences of events can be described using the adverbs najpierw (first of all) and potem(then). The adverb najpierw precedes the first event to occur while the adverb potemprecedes the second event.

Najpierw piję kawę, potem pracuję. 
Najpierw do niej zadzwonię, potem pójdziemy do kina.

Additionally, the adverbs przedtem (before that) and wcześniej (earlier) can be used to refer to events which take place earlier than the event described in the first part of a sentence.

Teraz odpoczywam, ale wcześniej pracowałem cały dzień. 
Teraz pracuję w firmie Beta, ale przedtem pracowałem w firmie Omega. 
Expressing certainty and uncertainty - part 1 

Certainty can be expressed using the following construction:
być + pewien (pewny), pewna, że...

Paweł jest pewien, że zmieni pracę.
Ola jest pewna, że wyjdzie za mąż.

Uncertainty can be expressed using the above construction together with the negation nie. The second part of the sentence gives information about the reason for the uncertainty.

Nie jestem pewna, co będę jutro robić. 
Nie jestem pewien, czy pojadę na urlop.
Nie jestem pewny, kto będzie moim nowym szefem.
Impersonal forms of verbs - part 1

In some constructions involving the reflexive form of the 3rd person singular neuter, the nature of the agent of an activity may not be clear, as the focus is placed on the activity itself or its result, e.g.:

Tutaj buduje się dom. 
W radiu mówi się o polityce. 
Te produkty dobrze się sprzedają.

Such verbs appear in both the present (see above) and past tenses. The verbs take the 3rd person singular neuter form, e.g.: budowało się, robiło się, sprzedawało się.
These impersonal forms can also be constructed from verbs which are not normally reflexive: mówi się, pisze się, czyta się.
Indefinite pronouns 

Indefinite pronouns can be formed by combining question words with the suffix 
–kolwiek, e.g.:

cokolwiek – whatever
kiedykolwiek – whenever
gdziekolwiek – wherever

This rule applies to all inflected question words, such as, for example, czegokolwiek and z kimkolwiek.

Przeczytaj którykolwiek artykuł na ten temat.
Możemy to spotkanie zorganizować gdziekolwiek.
Możesz to dać komukolwiek.
The verb być in negative sentences - part 1 

In negative sentences the verb być (to be somewhere), in singular as well as plural, takes a form of the expression nie ma, with the accompanying noun used in the genitive case (nie ma+ gen.), e.g.:

W Warszawie jest (co? + nom.) pomnik Syrenki.
W Krakowie nie ma (czego? + gen.) pomnika Syrenki.
(kto? + nom.) Inżynier i nauczycielka są w pracy. 
(kogo? + gen.) Inżyniera i nauczycielki nie ma w pracy. 

(kto? + gen. – see: Polski Bez problemu! 1, Lesson 12) Pięciu studentów i pięć studentek jest na ćwiczeniach.

(kogo? + gen.) Pięciu studentów i pięciu studentek nie ma na ćwiczeniach.
Jest za co (dziękować). 
Nie ma za co (dziękować).

In the past tense the expression nie ma takes form nie było, and in the future nie będzie.
Some important sport verbs take the dative case. Remember: 

gratulować, dziękować, kibicować, współczuć, przyglądać się, zazdrościć, towarzyszyć+ dative

This inflection applies to the whole nominal group, i.e. adjectives, pronouns and numerals, as well as nouns, e.g.:

 - Komu gratulują kibice?
- Gratulują swojemu ulubionemu zespołowi, swojej najlepszej drużynie, swojemu rodzinnemu miastu.

 - Komu współczujesz?
- Współczuję znanemu zawodnikowi, znanej zawodniczce, moim ulubionym sportowcom.
Sports scores

In Polish the scores of sports competitions can be given in several ways.

 1:0 – jeden zero dla + the genitive – e.g. jeden zero dla Polski

 1:1 – jeden jeden, jeden do jednego, remis

After the preposition do a numeral in the genitive case has to be used, e.g.:

jeden do dwóch, do trzech, do czterech, do pięciu...

1:2 – jeden do dwóch dla Polski

 3:3 – trzy do trzech
Szkoda, że państwo tego nie widzą 

Komentatorom sportowym zdającym relacje na żywo z imprez sportowych, z powodu silnych emocji, presji czasu i stresu zdarza się popełniać błędy językowe. Ich komentarze nie zawsze są na medal. 

Np.:

I znowu niecelne trafienie. 

Piłkarz harował aż miło. 

Piłka znalazła się w ciałach zawodników. 

Oto ten moment przed momentem na ekranach.
Nadchodzi era stulatków 

Uczeni wiedzą już, jak wydłużyć ludzkie życie.
Wiek XXI (dwudziesty pierwszy) przejdzie do historii jako era stulatków. Jak wynika z danych demograficznych […], na całym świecie rośnie liczba osób, które przekroczyły magiczną granicę stu [lat].
Szacuje się, że obecnie w Polsce żyje ok. 2 tys. stulatków, choć jeszcze 30 lat temu było ich 500 (pięciuset). Za 50 lat ma ich być dziesięć razy więcej. Mówienie o fenomenie stulatków nie jest przesadą i nie powinno dziwić, iż gerontologia, czyli badania nad starością, jest dzisiaj jedną z najprężniej rozwijających się dyscyplin naukowych […].
[Dla długości życia] nie bez znaczenia jest również miejsce, w którym mieszkamy. Demografowie mówią wręcz o "stulatkowych zagłębiach". Najwięcej ponadstuletnich obywateli żyje na japońskiej wyspie Okinawa, gdzie na 100 tys. mieszkańców przypada 34 (trzydziestu czterech) stulatków […] . 
Source: Małgorzata Minta "Nadchodzi era stulatków" Dziennik 06.06.2006
Spelling 

Compound adjectives with the adverb ponad are spelt as one word, e.g., 

człowiek, który ma ponad sto lat = ponadstuletni człowiek
The ma być structure

The ma być structure means będzie / powinno być, referring to something anticipated or planned, e.g.,

 Za 50 lat ma być dziesięć razy więcej stulatków niż teraz. 
 Na spotkaniu ma być 10 osób.
 Jutro ma być ciepło. 

The same structure with the verb mieć in the past tense means, among others, powinno było, referring to something planned, but in the end not carried out, e.g.,

 Nie było jeszcze kuriera? Miał być między 10.00 a 12.00.
 Nie ma jeszcze Ani? Miała być wcześniej!
 Miało być dobrze, a jest jak zwykle!
The genitive case of numerals (cf A1-A2 lesson 12, B1 lesson 12) has to be used after the preposition około: 
W Polsce żyje około dwóch tysięcy stulatków, choć jeszcze 30 lat temu było ich pięciuset.

około + genitive:

2 - 4 dwóch, trzech, czterech (tysięcy, milionów, miliardów)5 - 10 pięciu – dziesięciu11 - 19 jedenastu – dziewiętnastu-nastu20 - 40 dwudziestu – trzydziestu – czterdziestu-dziestu (dwudziestu jeden, 
but dwudziestu dwóch, trzech, etc.)50 - 90 pięćdziesięciu – dziewięćdziesięciu-dziesięciu
Polscy stulatkowie – Jak w zdrowiu dożyć stu lat? 

Polscy stulatkowie nigdy nie byli otyli. Zawsze jedli dużo warzyw i owoców, a niewiele mięsa i tłuszczów zwierzęcych. Nie stronili od alkoholu, niektórzy całe życie popalali papierosy. Zawsze ciężko pracowali. Nie poddawali się jednak i potrafili stawić czoła przeciwnościom losu – taki obraz życia najstarszych [spośród] seniorów wyłania się ze wstępnej analizy wyników programu "Środowiskowe i genetyczne czynniki warunkujące długowieczność polskich stulatków". W Polsce żyje niecałe dwa tysiące stulatków. Najstarszy, który zgodził się na udział w programie, ma 111 lat. […] W ankiecie wzięło udział ponad trzysta osób. Na pytanie, jak udało im się tak długo przeżyć, odpowiadali: "od dziecka dużo pracowałem", "wszystko w życiu mi się dobrze układało", "stale przebywam w otoczeniu przyrody". Receptą na długowieczność jest – ich zdaniem – także "umiar w jedzeniu, dyscyplina, dużo ruchu, brak chorób". Mimo przeciwności losu, nigdy się nie załamywali. Do dziś są pełni optymizmu. Większość z nich przyznaje, że pomagała im głęboka wiara w Boga oraz życie w środowisku pełnym miłości i życzliwości […]. 
Polscy stulatkowie nigdy także poważnie nie chorowali. Owszem, przechodzili grypę, anginę, zapalenie płuc, niekiedy mieli wycinany wyrostek robaczkowy. Jeden ze stulatków w wieku 40 lat trafił do szpitala z podejrzeniem zawału. Potem jednak przez 50 lat nie odwiedzał lekarza. – Nawet jeżeli chorują, umieją sobie radzić z dolegliwościami. Kilku seniorów nigdy w życiu nie miało pobieranej krwi i chcą, żeby tak zostało do końca. Z tego powodu odmówili udziału w naszych badaniach. Wiekowi panowie całe życie popalali papierosy, panie sięgały po nie rzadko. Wszyscy lubili alkohol. Żaden z nich nie był jednak nigdy uzależniony […]. Ich dietę cechował pewien niedobór białka i kalorii. Wielu stulatków przyznaje, że [nigdy] nie lubiło masła i innych tłuszczów zwierzęcych. Nie brakowało im natomiast warzyw i owoców. […]

Source: Dorota Romanowska "Polscy matuzalemowie" Wprost 24 webpage
Co pomaga wydłużyć życie?

warzywa i owoce – zawarte w nich antyoksydanty niszczą wolne rodniki
medytacje – obniżają poziom kortyzolu i poprawiają ogólny stan organizmu
wysiłek fizyczny – uruchamia procesy naprawcze DNA
wysiłek umysłowy – podtrzymuje aktywność komórek nerwowych i obniża ryzyko demencji
wino, piwo, zielona herbata i czekolada – zawarte w nich flawonoidy obniżają ciśnienie krwi, dzięki czemu zmniejszają ryzyko udaru mózgu
kochający partner – jego obecność obniża ryzyko zawału serca, przyspiesza gojenie się ran i może skrócić hospitalizację
zmniejszenie liczby spożywanych kalorii – uruchamia procesy naprawcze DNA; spowalnia metabolizm

Source: Małgorzata Minta "Nadchodzi era stulatków" Dziennik 06.06.2006
Process verbs

In Polish there is a group of verbs which describe processes: 
- those influenced by an external factor, e.g.,

 Rząd chce podwyższyć podatki. 

Flawonidy obniżają ciśnienie. 

- and those influenced internally, e.g., 

Człowiek starzeje się. 

Liście żółkną. 

Those verbs can be perfective, as well as imperfective.
Helper verbs

 czynić v imperf. / uczynić v perf. (czynić coś wyższym)
= to make (make something higher / taller)

 następować v imperf. / nastąpić v perf. (coś następuje później)
= to come, to occur (something comes later)

 sprawiać v imperf. / sprawić v perf. (sprawiać, że coś następuje szybciej)
= to make (to make something come sooner)

 stawać się v imperf. / stać się v perf. (stawać się starszym)
= to get, to become (to get older)

As you can see, these verbs can be imperfective, as well as perfective.
Compound nouns such as stulatek

Such compound nouns contain information about a person's age and are only used when referring to people, so for instance we can saysiedmiolatek (siedmioletnie dziecko) when referring to a seven year old child, butsiedmioletni samochód when referring to a seven year old car.

They are formed from numerals (according to the rule for the compound adjectives: see B1, lesson 6) with the ending -latek, e.g.sześciolatek, sześćdziesięciolatek, stulatek, nastolatek for the masculine gender and -latkafor the feminine.

It is important to remember that in the plural there are two genders: masculine personal and non-masculine personal (see B2, lesson 2), so two compound forms are possible:sześćdziesięciolatkowie (masculine personal) orsześćdziesięciolatki (non-masculine personal).
This was lesson before last :)
See you at the last lesson. 
Thanks a lot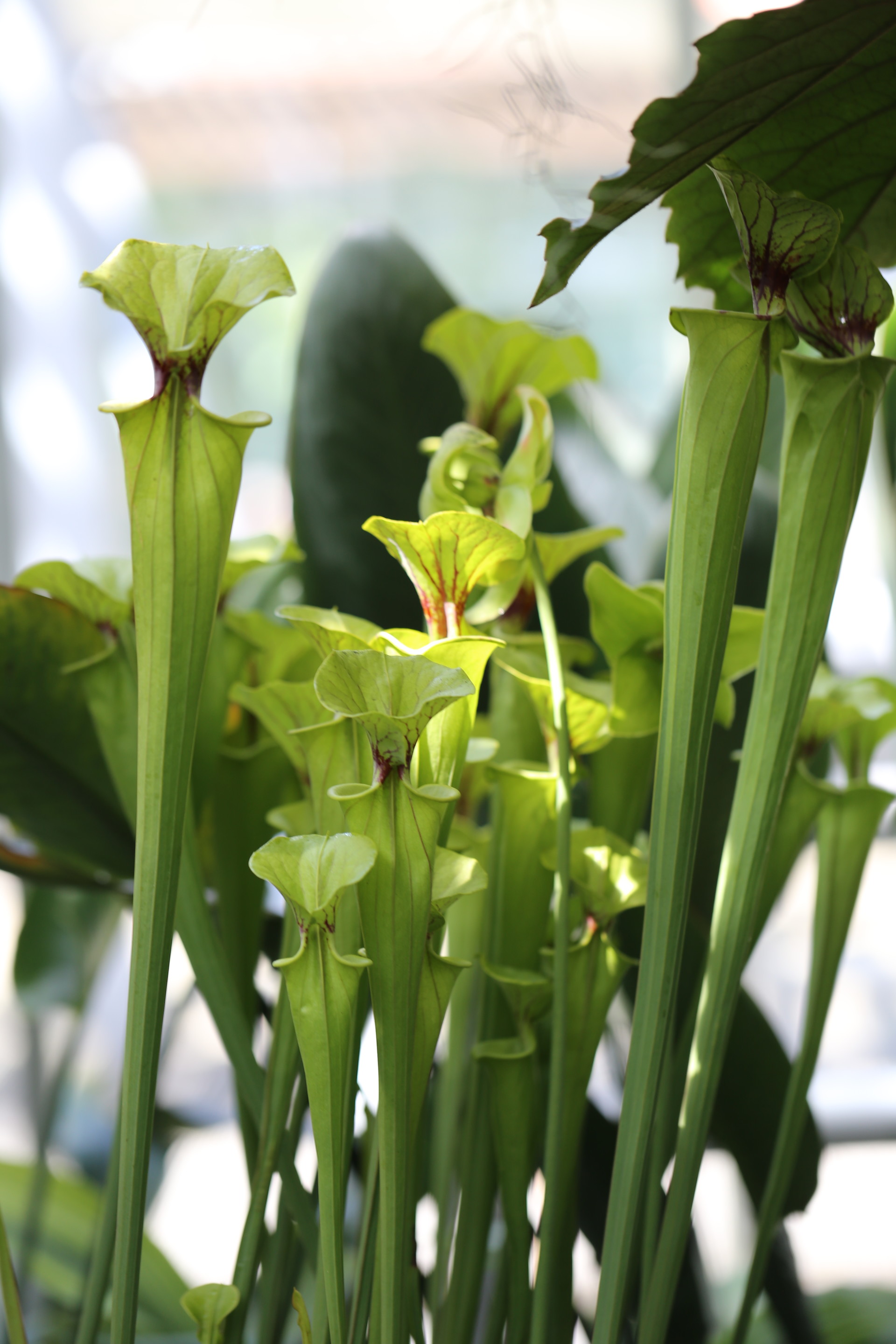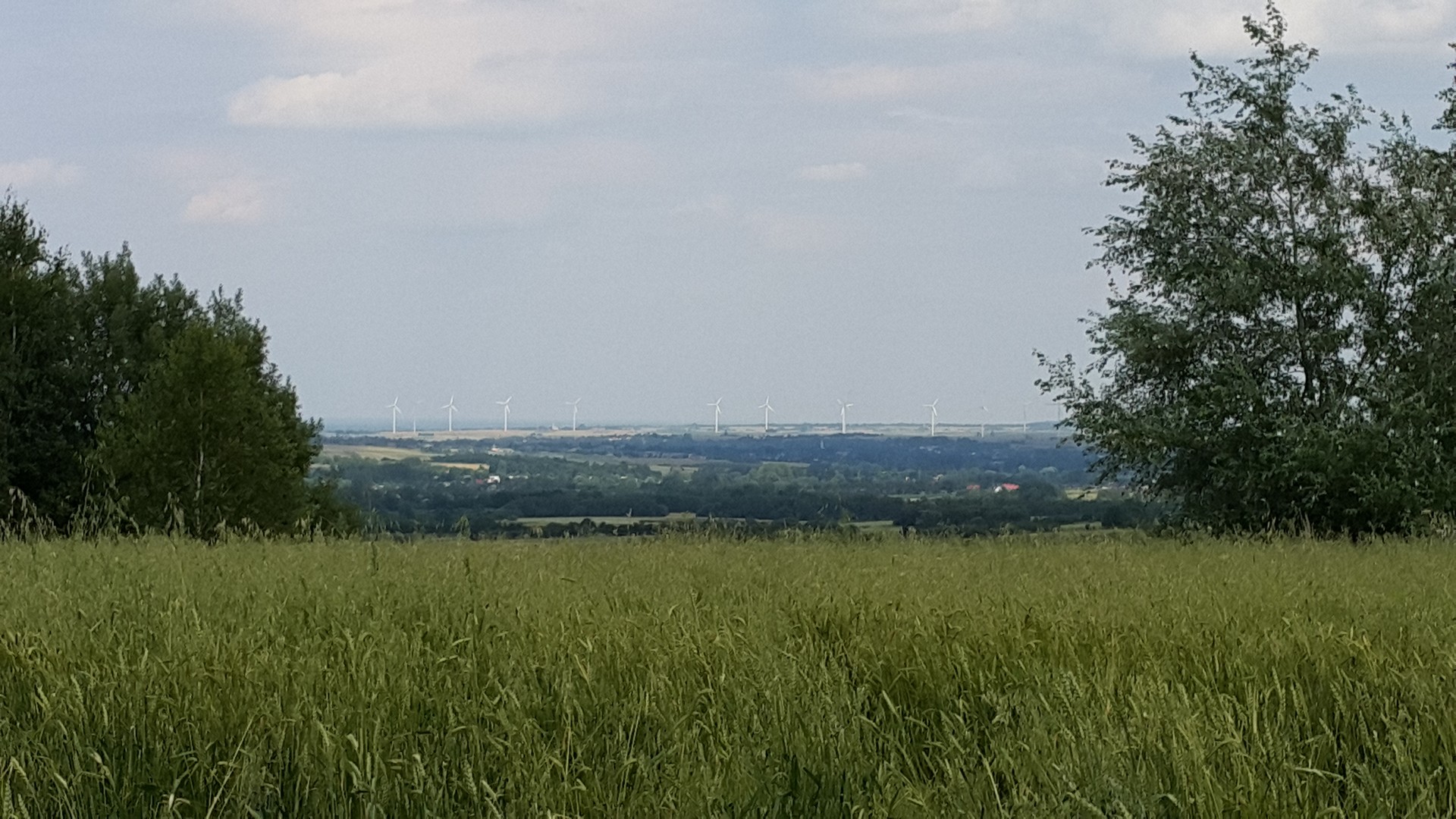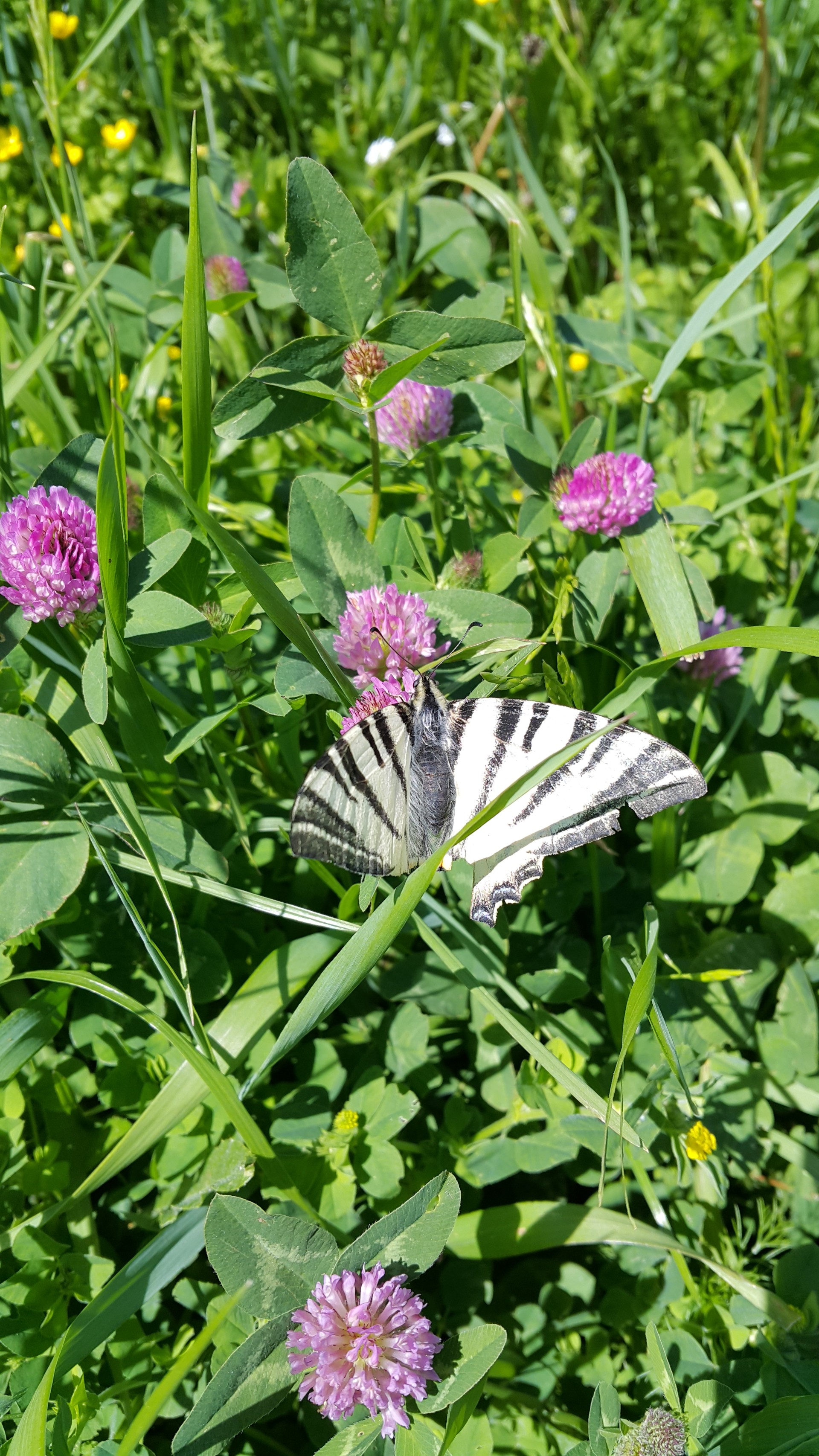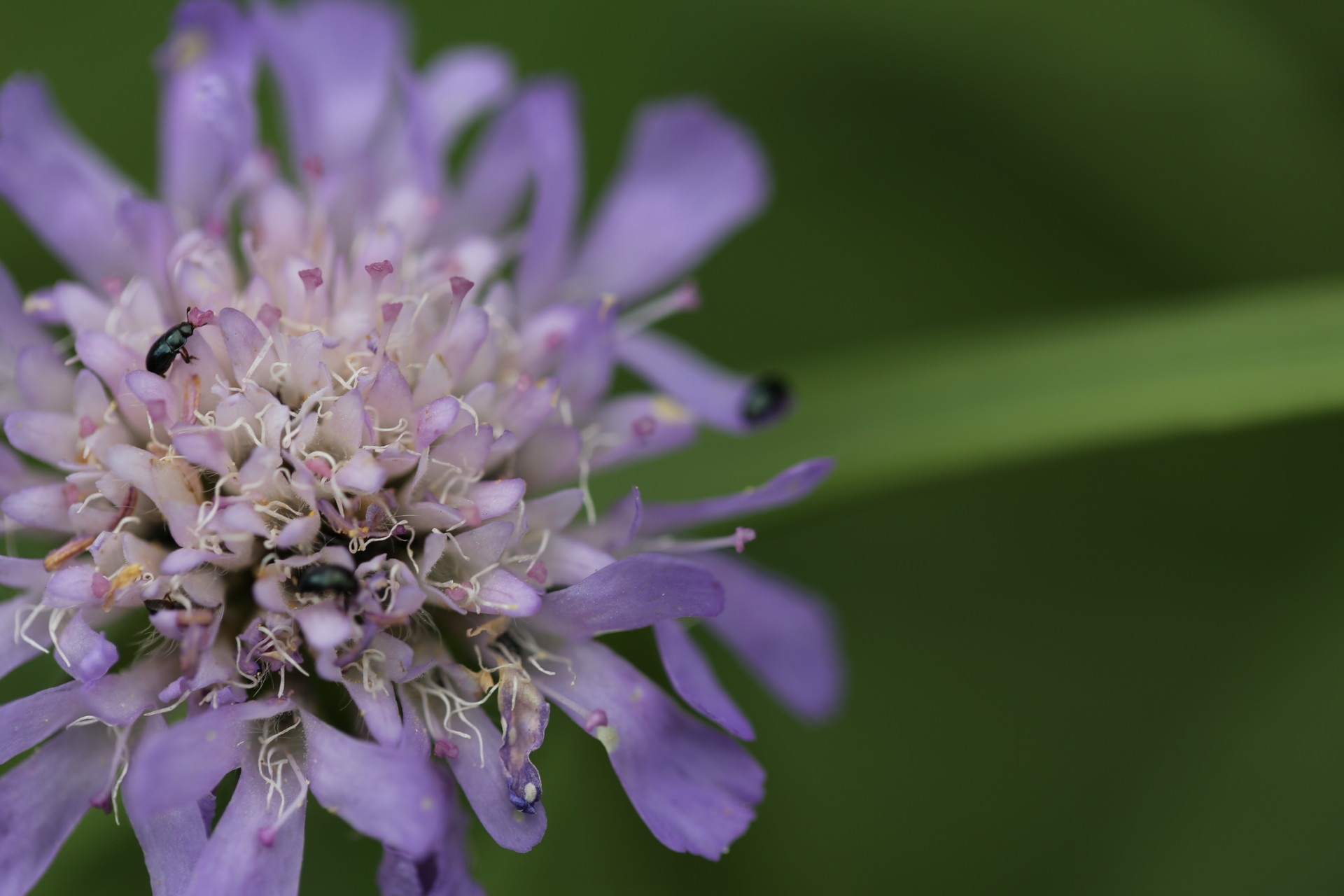 Photos are from Poland (POLSKA) :)
---
Photo gallery
---
Want to have your own Erasmus blog?
If you are experiencing living abroad, you're an avid traveller or want to promote the city where you live... create your own blog and share your adventures!
I want to create my Erasmus blog! →