Maxmomentum dance studio Porto
Maxmomentum dance studio
"Momentum" stands for the way a movement starts and never stops.
During my Erasmus stay in Porto, I learned about the Maxmomentum dance school. A friend of mine asked me if me and my sister wanted to join her in a b-boy (for the laymen: breakdance) workshop at Maxmomentum. We agreed and went to do the class. The class was given by Soraya, one of the best b-girls of Portugal. Since it was our very first b-boy class, she explained us everything very well and she was very patient. We really liked it, and we came to know that it is a very hard art-form which requires a lot of strength and flexibility. Not easy at all! After this workshop we were very excited and we start to look for more information about this dance school. The teachers in this school are extremely skilled and probably amongst the top dancers of Portugal. Many of these teachers participated in several dance shows and programs on tv and some of them even won several shows. The classes that they give vary from locking, popping, hip-hop and dancehall to b-boying, house dance, female dance classes, and a stretching class (which is very important for dancers of course! ).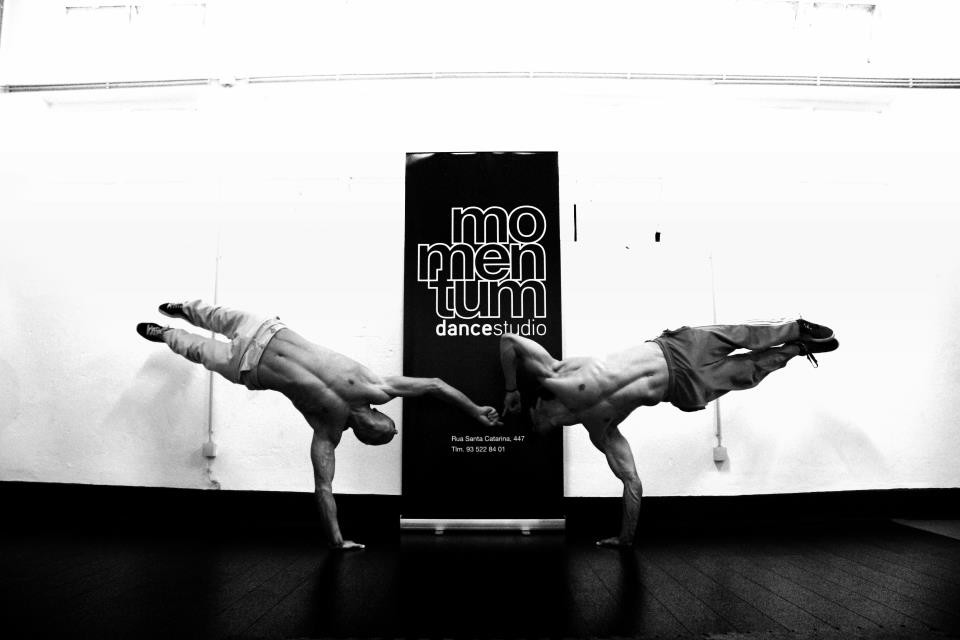 After we got so excited about Soraya's class, we decided to try another class, which was the locking class from Max Oliveira. Max Oliveira is the owner and founder of Maxmomentum, and also the founder of the Momentum Crew (number 1 b-boy crew of the World! ). After Max's very fun locking class we were sure we wanted to subscribe ourselves in this dancing school, and so we did!
The dance-school has a very good atmosphere, everybody knows each other and have a good bond with each other. There are Portuguese students, but I also met already quite a lot of Erasmus students that were having classes at Momentum.
About Max
The dance school is the space where it all began: the place where Max Oliveira started with his friend Mix to practice their passion, which was b-boying. The place was like an old warehouse. Nowadays Max Oliveira is the producer of many shows, an awarded choreographer and teaches Dance at the University. He won numerous (European and International) dance-competitions with the Momentum Crew. He also makes various shows in casinos in Portugal, like Let's Jazz and Exotic dreams. His shows have always been a big success in Portugal. Max is a man to fully appreciate and to look up to, and most important a big inspiration! As a kid he started as a ballet-dancer but that was not easy for a little boy of only 5 years old. He got bullied and felt a lot of pressure, which resulted in fights with other kids. His love for bboying came later, and then he met Mix. They started with just the two of them, Mix and Max. Later they got together more people to start a real crew.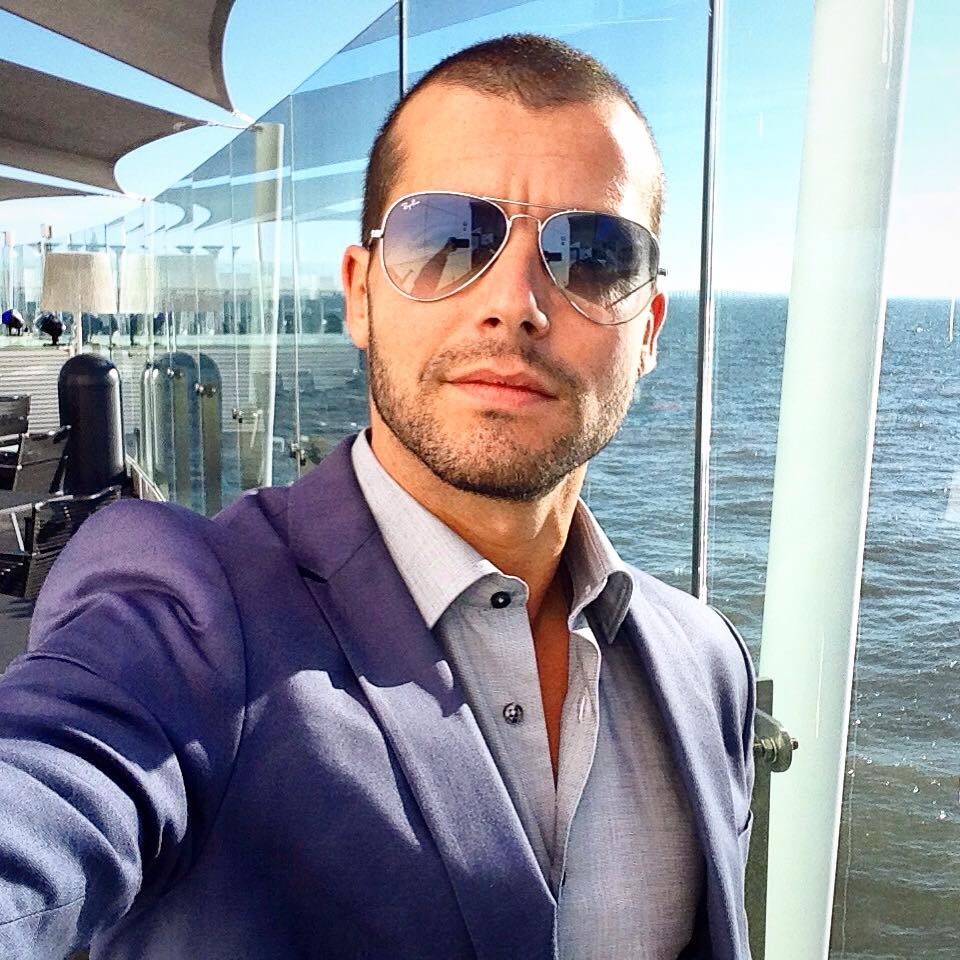 Max is responsible for the Euro-battle: one of the biggest Urban dance event in the world and Portugal. Besides he also organizes the World Bboy Gala. Max is living his dream, which is dancing. He is strongly connected with his parents, he is the only child in the family. As a kid he didn't have many resources, but he always received the most important things in life: love and support. He is very thankful for what his parents did for him and he is now ready to give them a lot of good things back. Focus, force and faith: that is according to Max the secret formula of becoming succesful.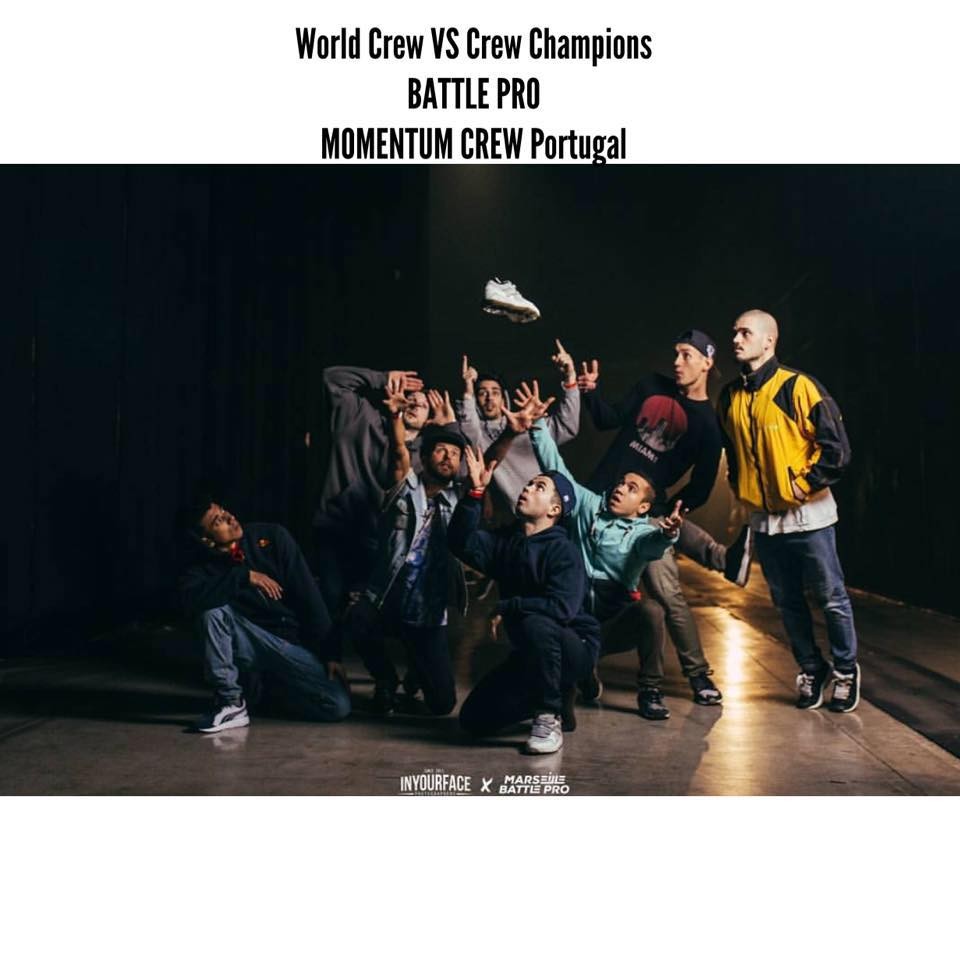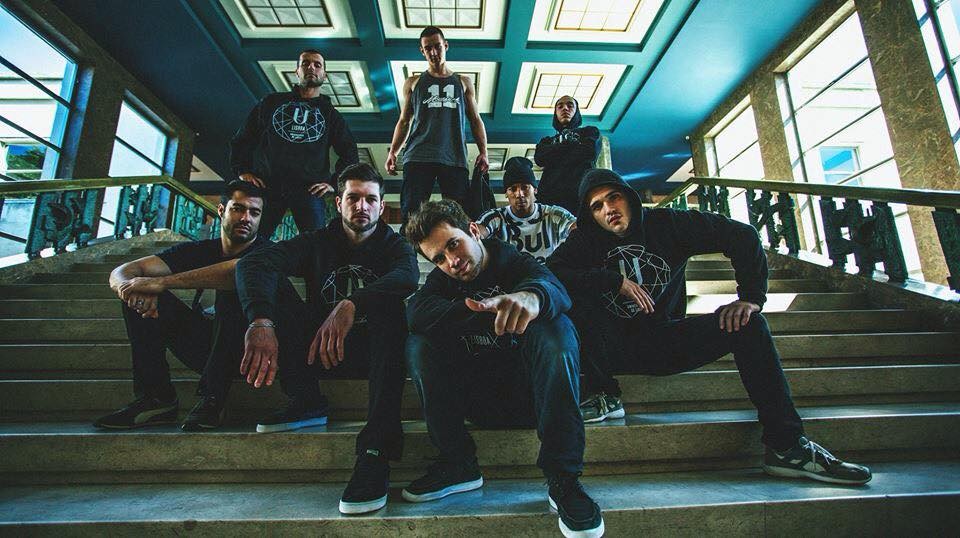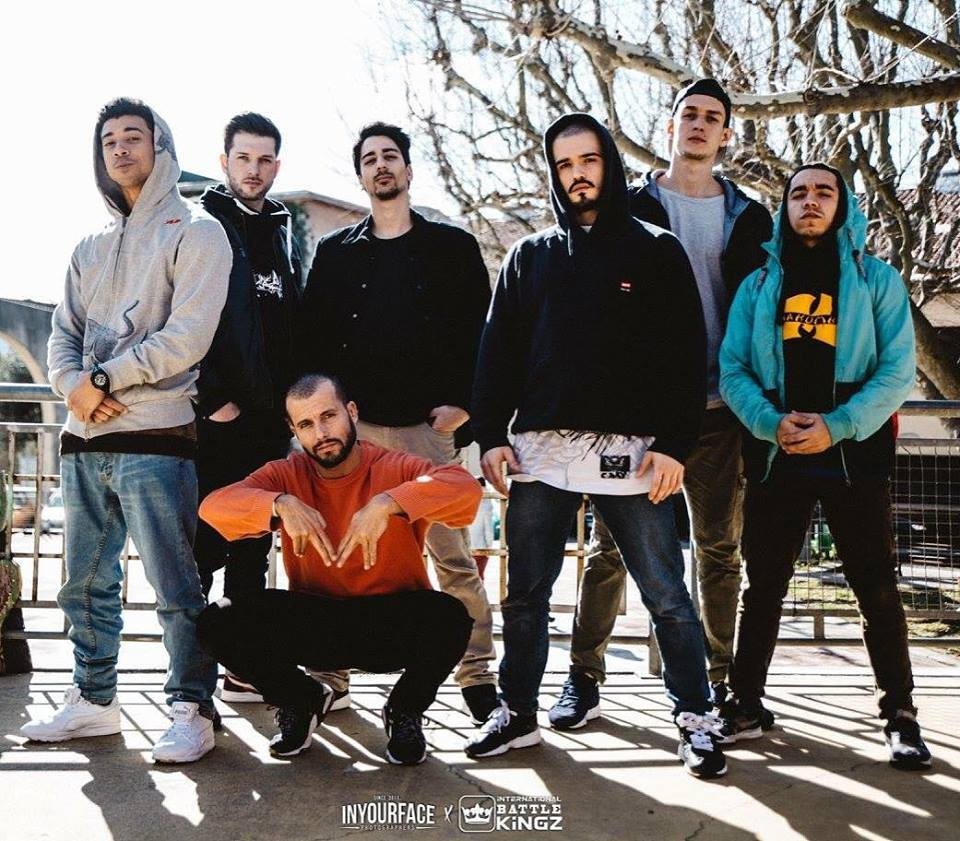 Working for Maxmomentum
After some months of taking dance classes every day, Max asked me and my twinsister if we would be interested in working for him and his company. We were surprised and felt very honored by that question. He explained us that he has a company that consists of many and all sorts of artists. He has a lot of dancers working for him (all different styles), he has singers, dj's, hostesses and so on. The artists working for Max are having a lot of work and the company is famous all over the country and even internationally. We practiced hard (and we are still practicing! ) to become better, because we did not dance for a very long time yet when Max asked us to work for him. Soon after our agreement we had our first job and in the meantime we already had many works. Dancing in casino's, performing in a hotel for New Year's Eve, performing on tv (! ) or simply hosting events. All the work with Max is diverse and always so much fun. We are still very eager to learn to become better dancers! And we are very thankful that Max gave us this great opportunity.
New location
Currently, the dance-school moved temporarily to another location, because they are working on a very new and beautiful location for Maxmomentum. Until September 2016 the dance classes will be given in Afrolatin Connection, a dance school near to metrostation Trindade. The new location for Maxmomentum will be in Foz (Porto) and will be a very fancy space. I am very excited to see the new space and to start having classes there.
If you want to know more about the various dance-styles that are taught at this amazing dance school and the prices, you can contact their Facebook:
Facebook Now.is. your. Momentum
You can also follow Max Oliveira on his Facebook and/or Instagram to keep yourself updated about workshops, dance-events and shows!
(Note: The pictures are taken from Max's Facebook in agreement with Max himself.)
---
Photo gallery
---
---
Content available in other languages
Want to have your own Erasmus blog?
If you are experiencing living abroad, you're an avid traveller or want to promote the city where you live... create your own blog and share your adventures!
I want to create my Erasmus blog! →