20 tips to save money when travelling
Often we back away at the time of travelling because we think that we are going to spend lots of money, but the truth is that nowadays, travelling is a lot cheaper and easier to do than it was a few years ago. There are many tools available for you to use, to help make your trip a lot more affordable. However, nowadays travelling is a hobby that, by prioritising, a lot of people are able to do, even if it's a small 3-day trip to satisfy the urge. So here I am going to share with you a few tips that I use when travelling to save some money. I hope that they come in handy for you.
1. Compare different options and find cheap flights
Normally, the biggest costs when travelling are transport and accommodation. I'm going to give you some advice to do with transport. If you travel by plane, compare flights. To do this, there are amazing websites such as Skyscanner, where you can filter the flights, even by the cheapest month to travel. If you don't have fixed days to travel, that's even better! You can try all the different combinations between your home and the place you're travelling to, and after, choose the one that works best for you in terms of both time and price.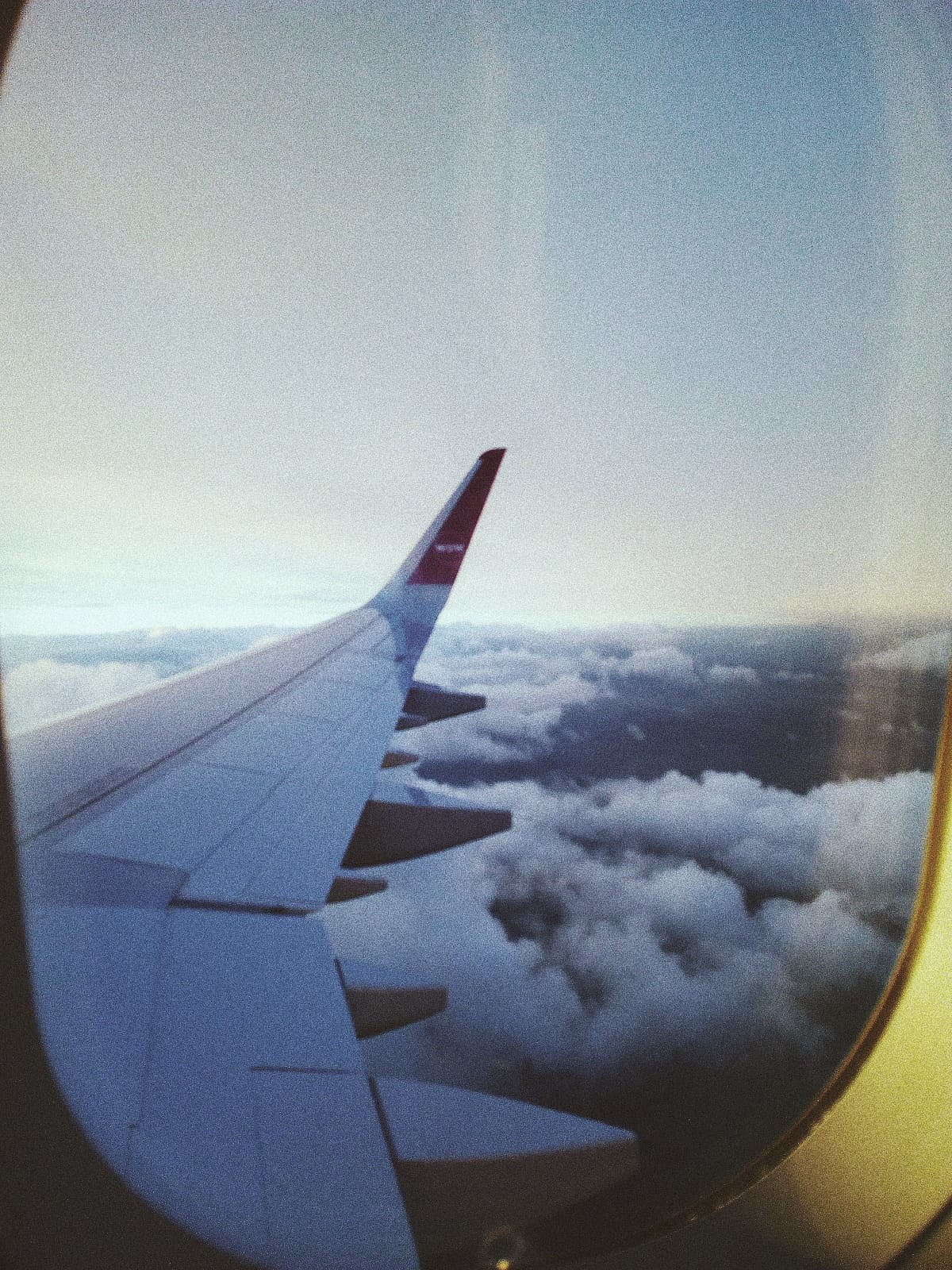 2. For car trips, the more people, the cheaper
If you're going to travel by car, plan well. The more of you there are, the better. That means more people to share the cost of petrol, and if the car is rented, more people to share the price of the rent. If you don't find four friends to travel with you, you can also take a risk and put your trip on Facebook or Instagram and invite people. Maybe you will get lucky and someone will come along. It's all a question of trying things. Another thing for travelling via car is to bear in mind the petrol prices at different garages. Don't wait till the last minute to fill up the tank, as maybe you'll only come across one petrol garage where the prices are sky-high. For example, when travelling in Austria, we found out that the price of petrol from a motorway garage is 50 cents more expensive than that on a main road. We always took advantage of this and filled up our tank in the cheaper garages, as it can make the difference between an expensive and cheap journey, especially if you are going to make a long trip. Obviously, you learn all of this from experience, so don't be frustrated if a trip works out a bit more expensive than you hoped. If you travel in Spain, the best thing to do is to always avoid the toll charges when possible and go along main roads.
3. Be clever with the accommodation
Think about what you really need, how much time you are going to spend on the accommodation and if it's really a priority for you. If you are just going to spend one night in the accommodation and sleep there, a youth hostel is always a good shout, especially if you are a backpacker. Everyone survives sleeping with five extra people for a night (or two). Also, this can all be an experience as you meet new people and you get to learn about other traveller's experiences. If you want a more sophisticated and private accommodation, it's better to choose a hotel which is close to the centre of the city you are going to visit. This way, what you spend on the hotel you can save it on short-distance transport, like maybe a bus that takes you to the city-centre. Also, if your accommodation is in the city-centre, you can save time on moving from one place to another and have more time to enjoy your trip. For me, in general, I always prefer to stay in an apartment. We usually travel in a group, so the apartments are very cheap when the total price is divided between five people. This way you get the best of both worlds: a cheap price and you get to share an apartment with your friends.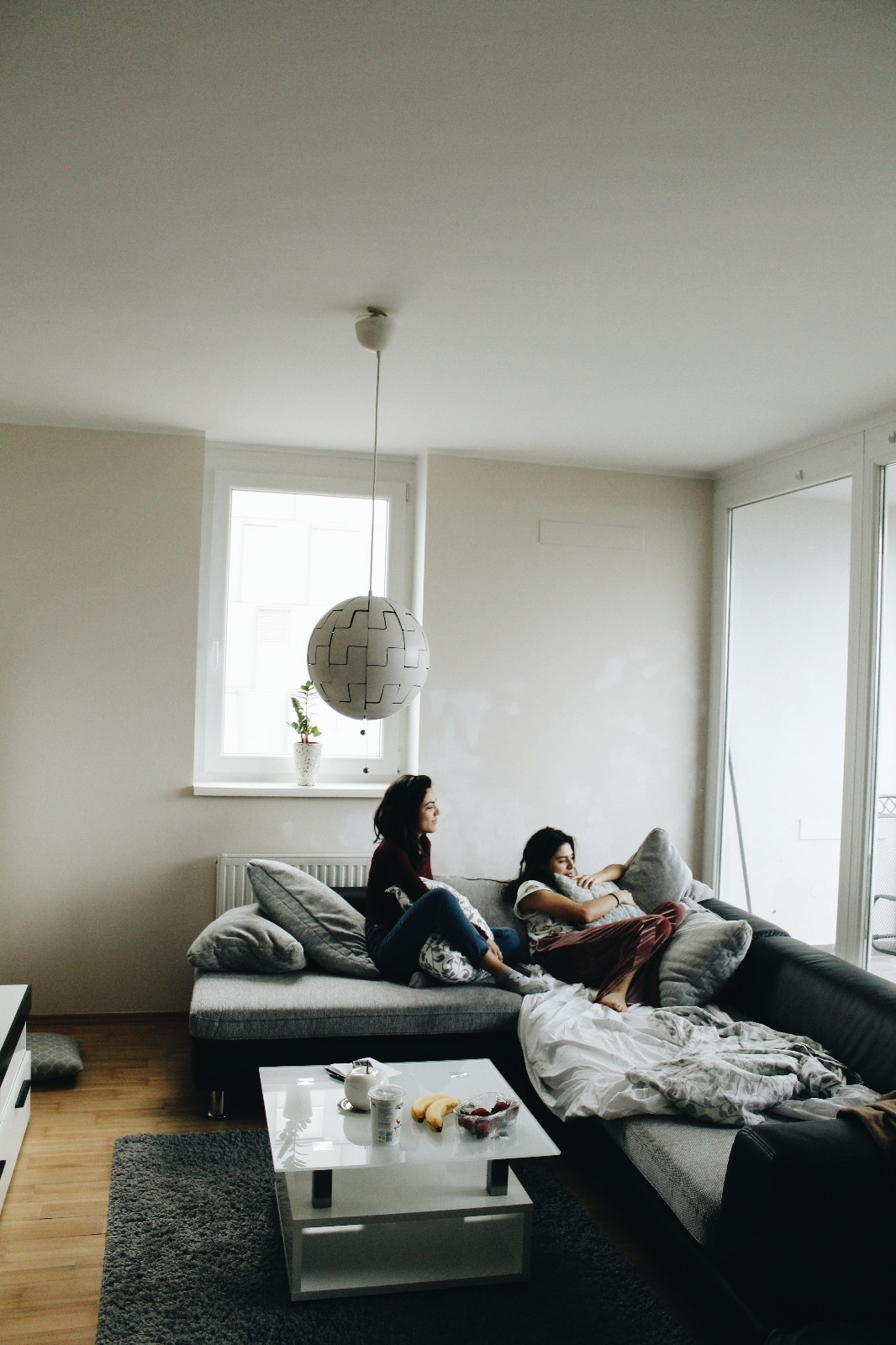 4. Find discount codes to save money on your accommodation booking
Nowadays, a lot of accommodation companies do collaborations with public influencers who offer discount codes under their name, up to the value of 30 per cent off. You need to have patience and search for them on the internet. For example, by searching the hashtag #booking on Instagram, you can usually find a code easily. Simply tap on the photos with this hashtag and then you can see the people who have published discount codes for their followers. Booking also offers links to send to your friends, and reserving a room through this method will give you a discount of 10 to 15 per cent. You just have to find someone to send it to, which shouldn't be hard if you know someone who travels regularly.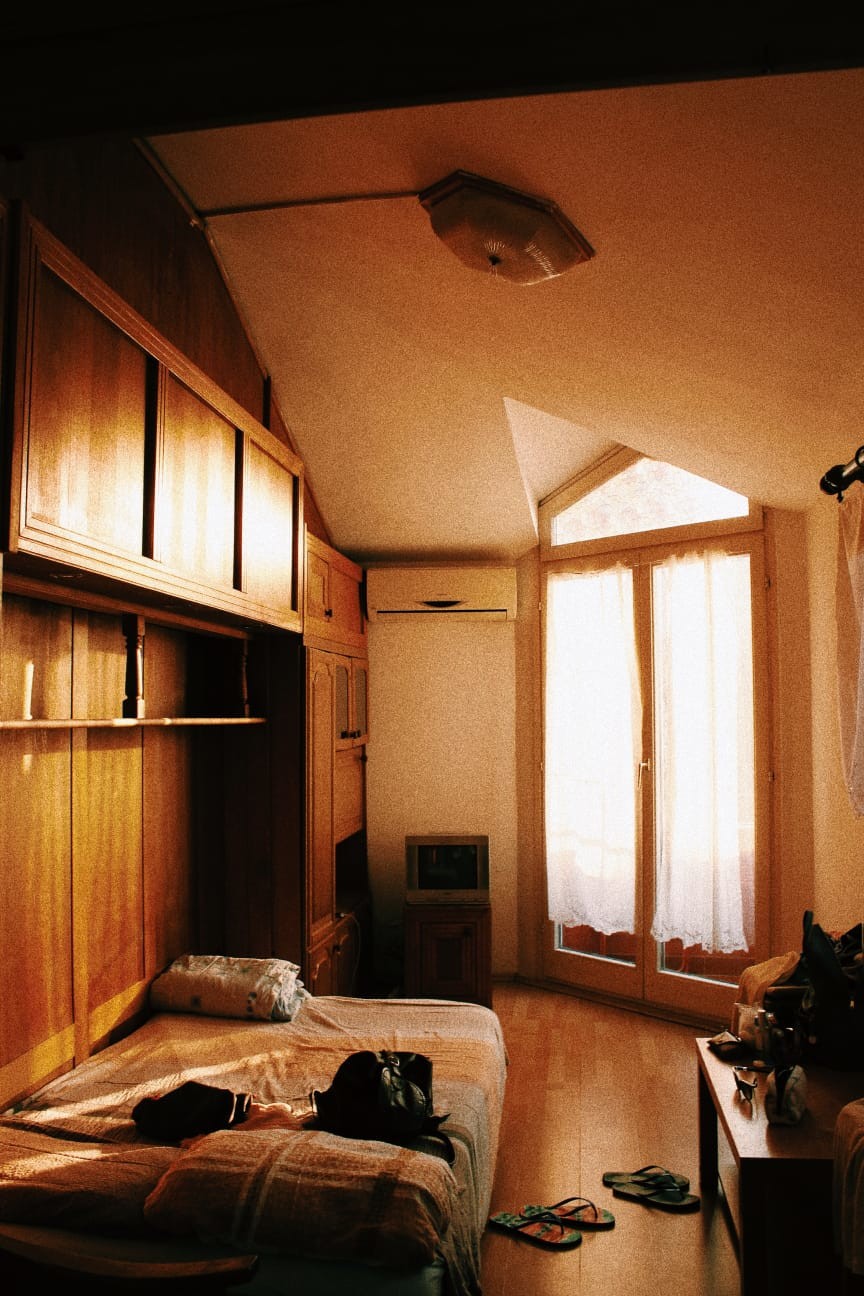 5. Don't bring check-in luggage
Travelling with just hand-luggage isn't only cheaper, but it's a lot more convenient. Prioritise what you bring with you. If it is a short trip, you don't need loads of clothes. Two pairs of shoes, two pairs of trousers, three tops, underwear, socks, and not much more. There are tricks you can use so everything fits into your suitcase and thousands of Youtube tutorials where you can learn how to do it. On most of our trips, my friends and I just took a rucksack with us.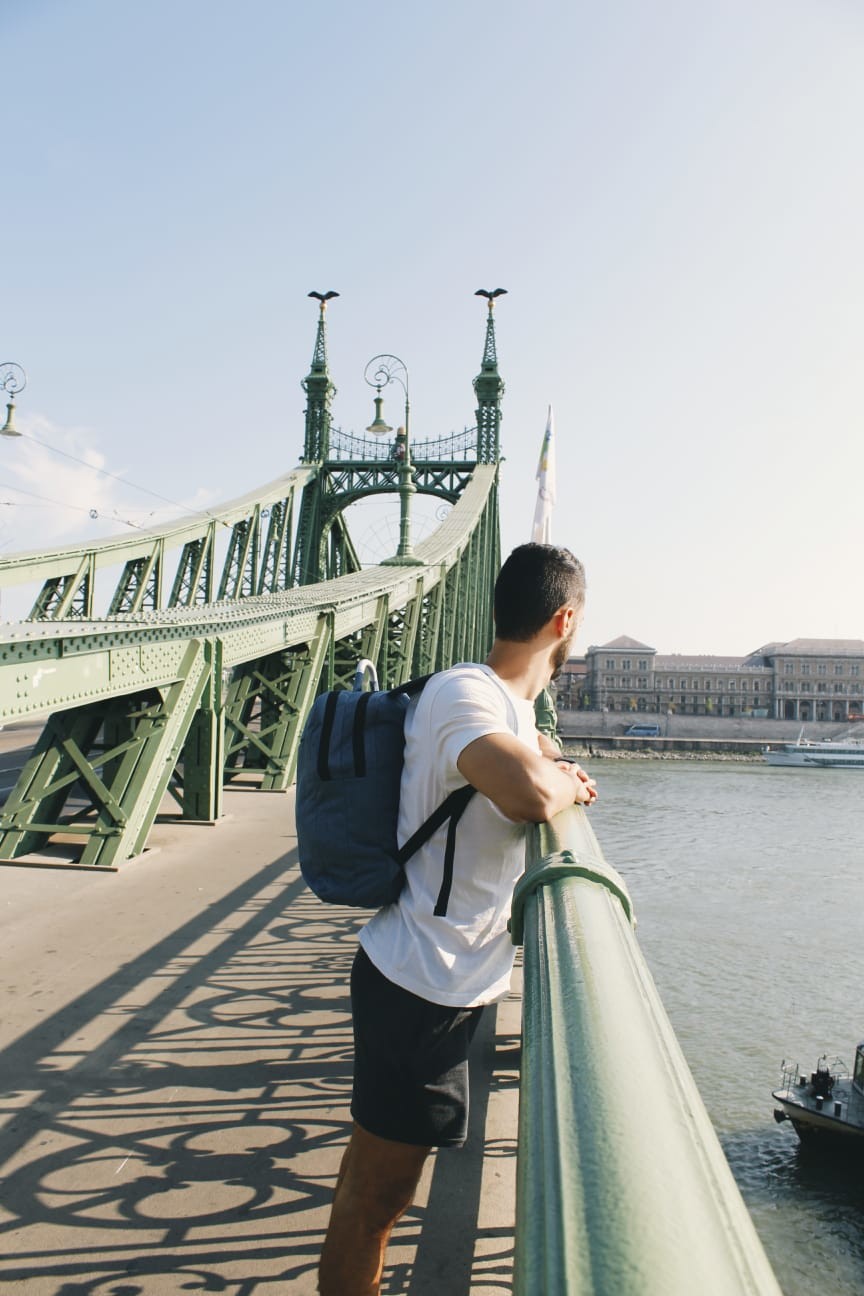 6. Sleep whilst travelling
This is a really good option, and it's to sleep on trains, the ones that have beds. The ticket is a bit more expensive, but not too much that it isn't worth sleeping in one of them. It might not be the most comfortable option in the world, but it's a way to save time and money.
7. Talk to the receptionists in your accommodation
The people who work there know the area where you are going to travel better than anyone. Ask them for advice about everything: restaurants, free parking, best streets to park, price and times of public transport, best tourist attractions, what is and isn't worth seeing, etc. They will have good advice and maybe you can avoid some unnecessary costs. Of course, if you are in a big city, you need to be cautious of con-men who try and take advantage of tourists.
8. Travel during low season
If you are one of the lucky people that can do this, do it and it will be the best decision. Not only is everything far cheaper, but there are fewer people, a better atmosphere and you will enjoy it more.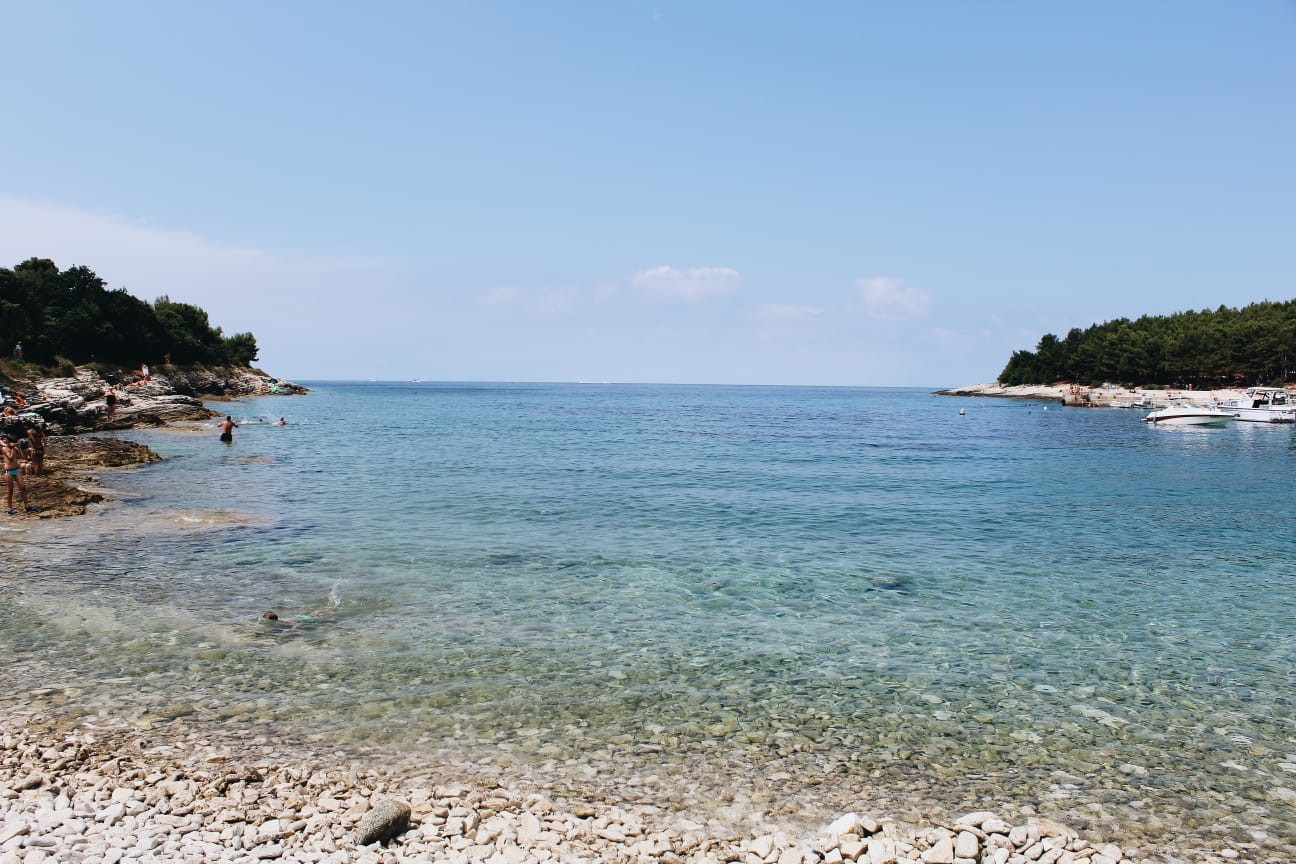 aware
9. Avoid travelling by taxi
Nowadays, with apps such as Taxify or Uber, it is easy to save money on short distance journeys. From the start, you know who is going to pick you up, at what time, and most importantly, how much it is going to cost. Normally, taxi services always try and take advantage of tourists who are new to the city, and a lot of the time you will pay a lot more than you should, from my own experience. Therefore, take care if you get a taxi from the airport exit.
10. Bring a reusable or eco-friendly bottle of water with you
It's a way to save a couple of euros throughout the trip and also, it's good for the environment. In terms of refilling your bottle, usually in every city they have water fountains with drinking water, so it shouldn't be a problem. This way you avoid having to go to a supermarket and spending 1 euro every time you're thirsty; it's also a really good way to reduce plastic consumption.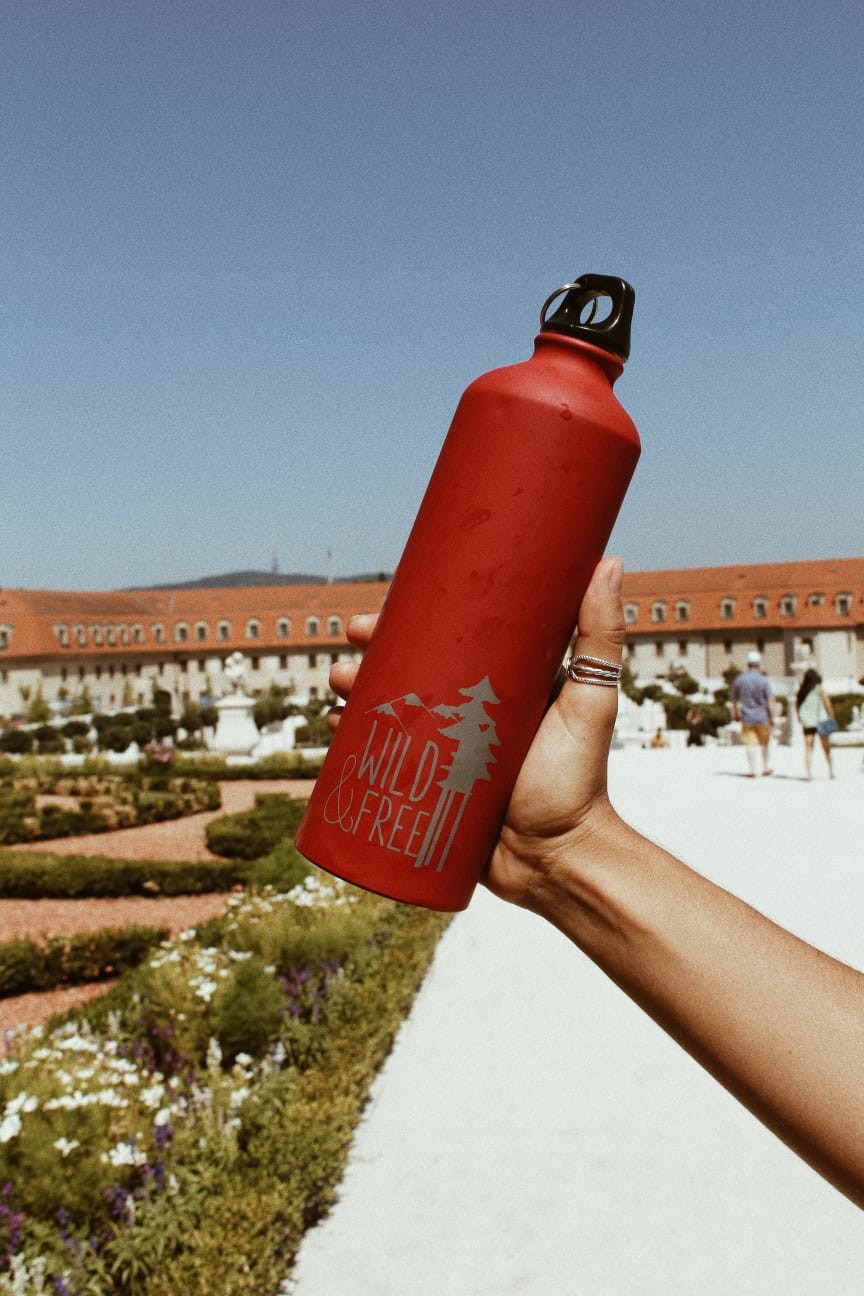 11. Try not to always eat out at a restaurant
Breakfast is usually the meal that doesn't need a lot of preparation. If you want to save money, you can go to a supermarket the day before and buy yoghurt, dried fruit and a piece of fruit to have in the morning. If you are like me and you need a decent-sized breakfast, and thus a kitchen to prepare it in, try to make sure your Airbnb or apartment has one. You can buy the ingredients you need at the supermarket, or you can even put them in your suitcase or travel bag before you come. Everything is do-able. If you don't like any of these options because you are a bit more of a high-maintenance person, you can always look for a hotel or an apartment where breakfast is included. You save time and money. For meals, you can easily get it all from the supermarket again. If you are a creative person, you can use your imagination to make a good dish with whatever the supermarket offers. For example, something that I often do when I want to eat and there isn't a restaurant about is to buy a 250g pack of hummus and a pack of carrots. If you think that this isn't enough for you, you can always eat in a restaurant at noon, and in the evening eat in your hotel with food from the supermarket, or make something to eat in the kitchen. Really, this is one of the areas where you can save the most money, along with accommodation and transport.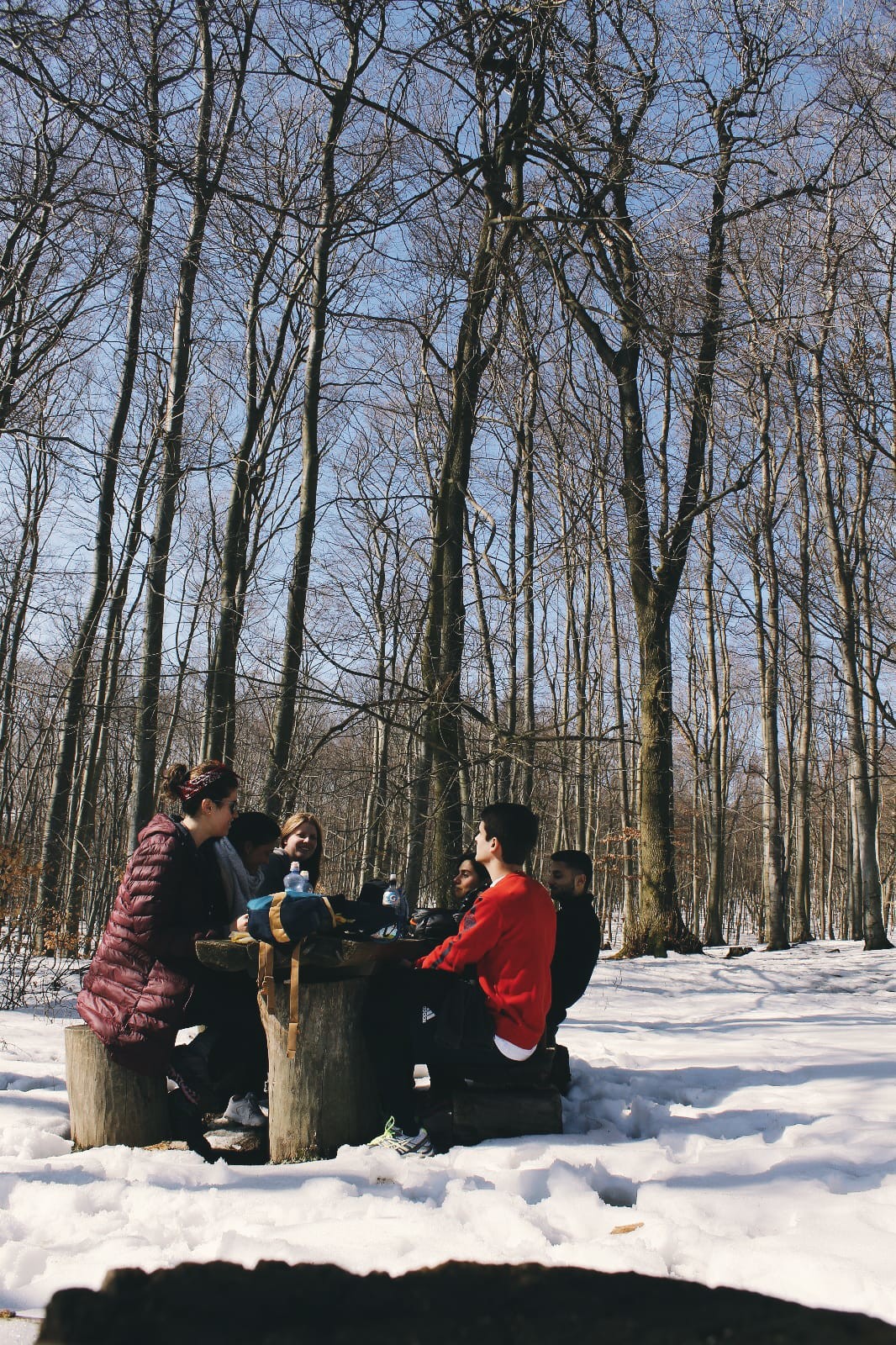 12. Stay away from tourist restaurants
If you eat in a restaurant, go to one which is further out of the tourist areas. Sometimes it's a question of going a few streets further and you'll realise that the same meal is going for 10 euros cheaper. Go on TripAdvisor and look at the restaurants in your area, read comments and filter by what you like the most. And if not, ask the locals, as they know better than anyone. It never fails.
13. Look for offers and menus at lunchtime
In restaurants, be clever about what you choose. Don't go for the most expensive dishes, even if they have the best pint in the world. Try and order the menu of the day because they are usually quite filling for the price and if you order a dish from the menu, don't get pudding. Also, in general, from the Pyrenees upwards they usually offer free water, as long as it's from the tap.
14. Find low-cost activities and cheap hobbies
Many activities in popular destinations are free or very cheap. Go to the beach, rent a surf-board, go for a bike ride. Also, it's a good idea to look up what days you can go and visit the museums for free. And of course, if you are a student, don't forget to ask for the discounts that you should be eligible for with your card. Normally your university ID card is enough, but if they are being anal, the best thing is to have your ISIC card, which is international.
15. Do more outdoor tourism
Normally tourism that involves nature in your surroundings is cheaper than visiting a city. At the end of the day, going around a city means eating in restaurants, paying to enter museums, paying for transport, paying to go up tourist attractions like churches, cathedrals, etc. Being in the outdoors can be a lot cheaper as the only thing you need to pay is the entry to the park, which normally goes towards maintaining it, so I'm happy to pay. You will spend the day walking, admiring views, and of course saving money on food - as in the middle of the woods there aren't any restaurant chains. This way, you have to eat your bag of peanuts sitting under a tree trunk. This is travelling.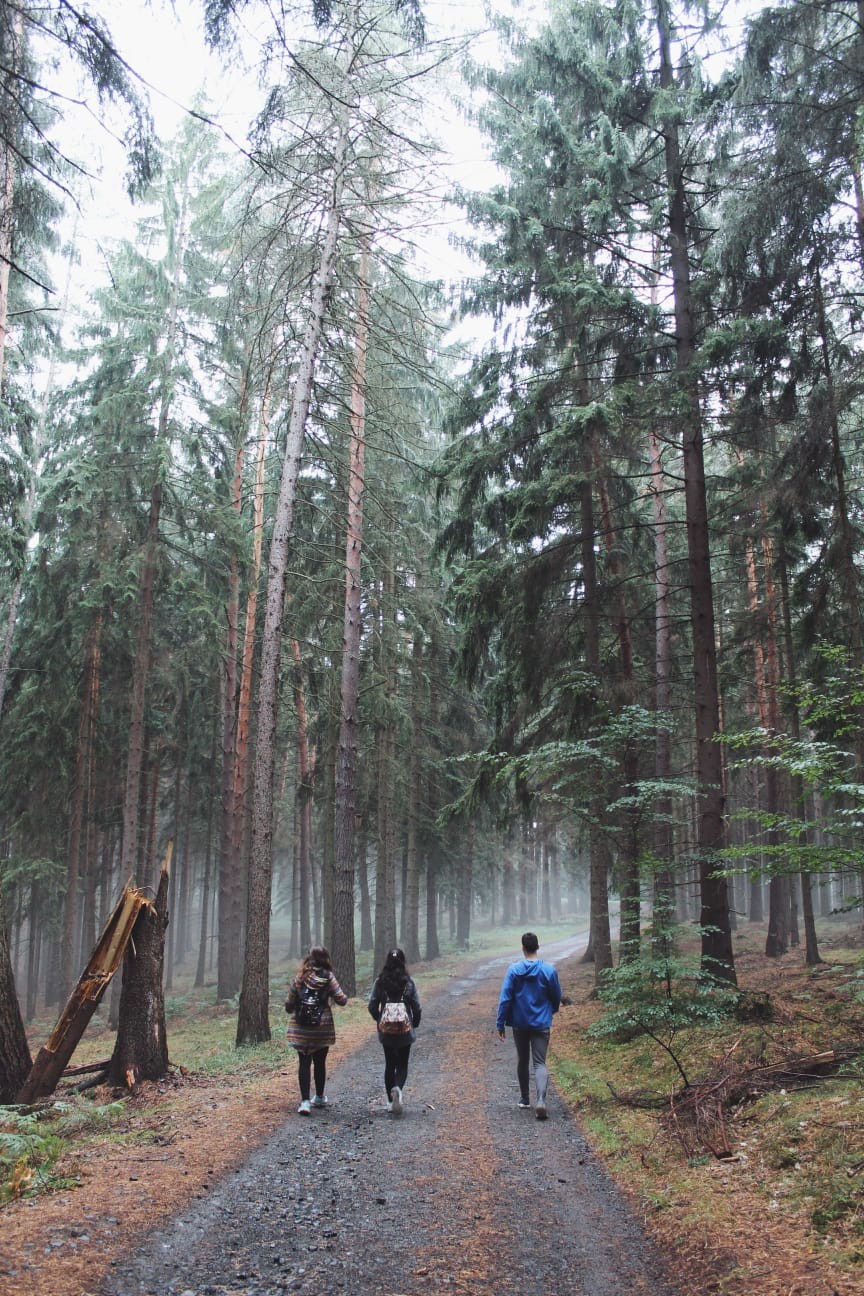 16. Be careful when exchanging money
Don't go to the first bureau de change that you see. Look at prices of a few of them and wait to go with the one with the best rate. Normally here they really take advantage of you, so you have to be very careful. This also involves knowing the current exchange rate well, so that when you go to a restaurant or buy something, you know how much money you are spending and you are aware of whether it is cheap or expensive.
17. Don't buy on a whim
Don't go overboard with souvenirs and be careful on the long city streets that are full of shops. It all adds up, and if you buy everything that you like the look, your wallet will end up empty after a while.
18. Be consistent with your destination
Depending on your budget, you'll be able to afford some destinations over others. My best advice, in this case, is that you go on Google Maps and choose a place that you like and is suitable for you. It might not be the trip of your dreams, but if you are someone who enjoys travelling, you will enjoy practically any trip.
19. Plan your trip in advance
Especially if it is a long one, as you will need to bear in mind everything that I told you previously. Look up information on the internet, talk with friends who have travelled there before, look for yourself. I am not going to go into the debate of whether travelling is better done spontaneously or with everything planned out, because I am always in favour of the second option, even more so if you have a small budget.
20. Ask for advice from those who have already been there
There will be many people who have already lived the experience you are about to live, so don't be shy, ask on forums, contact people who have written about their experience, or post an article here asking for advice. You will be surprised how many people are always willing to help! Grab a pen and paper and start writing down all the places and tips they have for you or have already given to other users, that information is worth gold!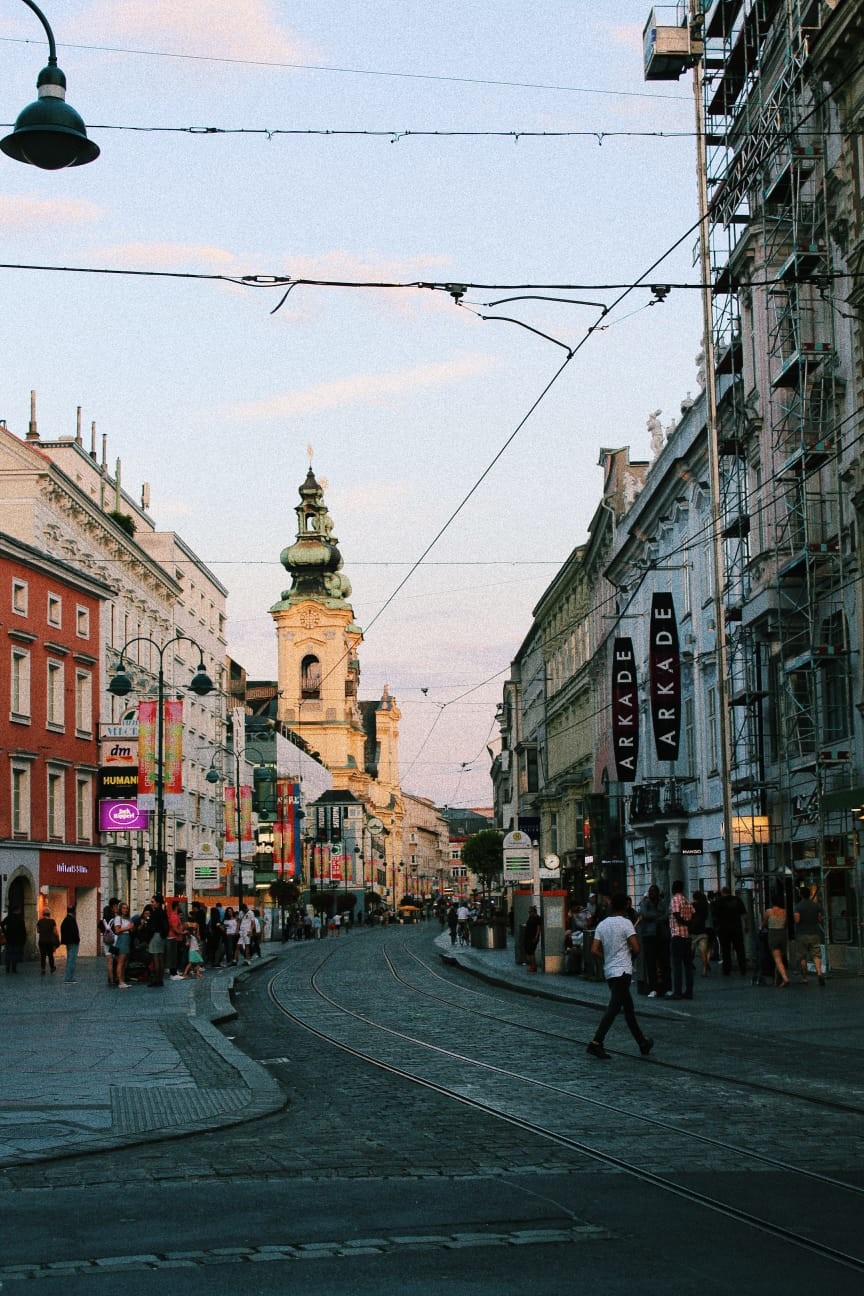 And that is everything! If you follow at least half of these tips, I'm sure that you will save some money and make your trip a lot more affordable. You don't have to do all of them, just keep in mind those that fit better to your likes and needs. If you have any tips to add, leave them below in the comments, they will be very welcome. I hope that you have liked this post, and I shall see you soon.
---
Photo gallery
---
---
Content available in other languages
Want to have your own Erasmus blog?
If you are experiencing living abroad, you're an avid traveller or want to promote the city where you live... create your own blog and share your adventures!
I want to create my Erasmus blog! →