Shiso Burger
Okay so this one was from my last day in Berlin and well it was a rather eventful day, I mean it was the last day so we were trying to have all the experiences all together and it turned out to be pretty fun. The story of shiso began from when we were really hungry and we were looking for a burger place in Alexanderplatz; So we googled it and this place came up, we saw all the raving reviews and we were like we gotta try this, the place is literally one station away from Alexanderplatz, with the U-Bahn and then you gotta walk for 5 minutes or so.
The accessibiliy is pretty good, but that's really not what makes this place pretty special and great. The exact address is: Auguststraße 29C, 10119 Berlin, Germany, it closes pretty late at nights, it's actually open until 11; 30 pm which makes it a great late night hang out spot after work or uni.
They've got their own website in which you can check out their menu, the website is in german but the menu items are in both English and German: http://www.shisoburger.de , check it out and so you have an idea about the items on the menu. Well their prices are fair, they also have a lunch time promotion during the week, which I think you get a 2 euro discount if you order a burger, with sides and a drink. we did that and got the promotion, we paid like 10 euros per person, it was really really good.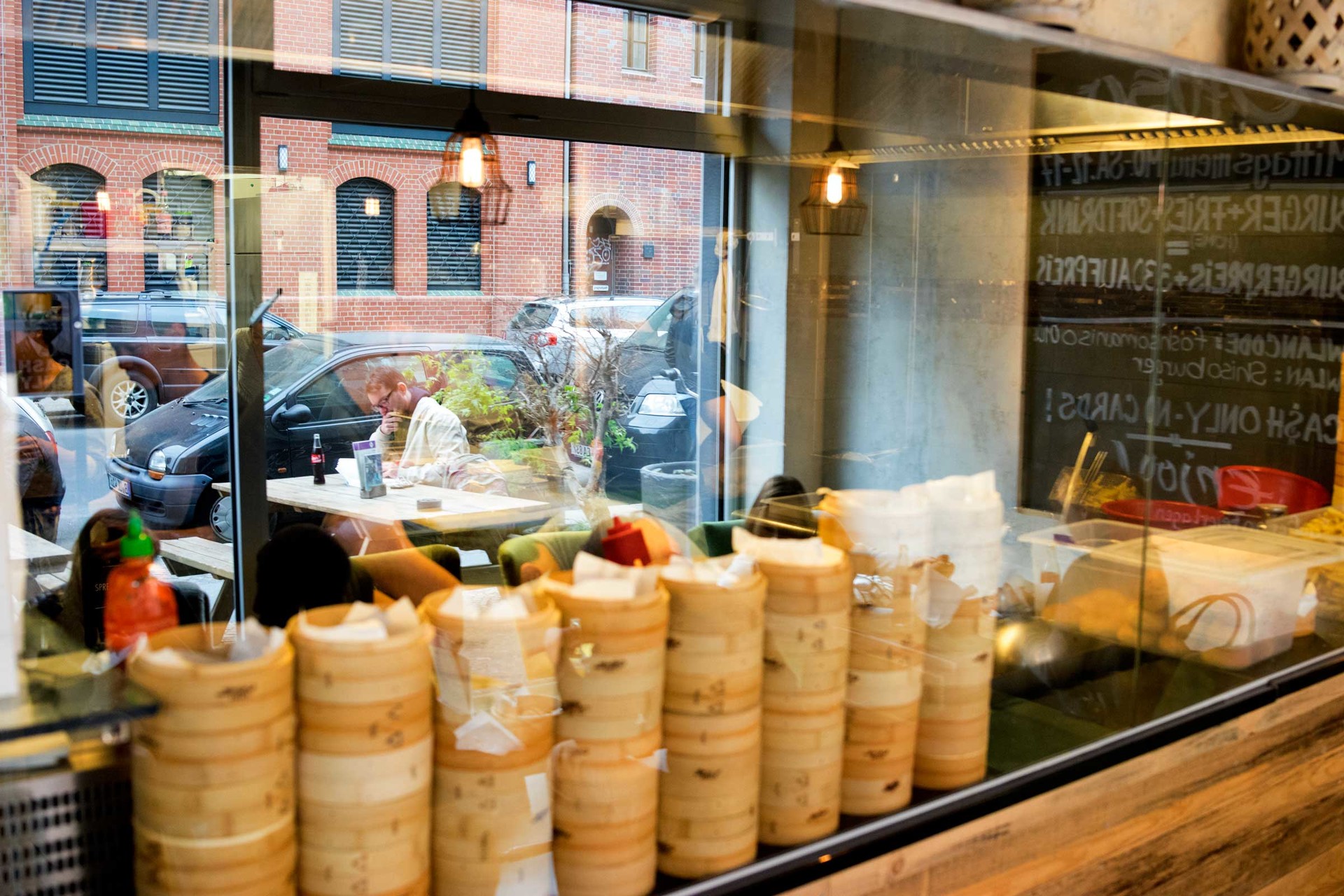 (The open kitchen)
The place is pretty small and it has got an open kitchen. you can go and check it out, it's a fusion restaurant so it's good this Asian theme mixed with the burgers, they serve food in those dishes in which you use to steam food in and they are made up of wood. It really has an oriental feeling to the place and then the burgers come and you have an American feeling. In summer you can also sit outside but now it's too cold to even wanna imagine that option.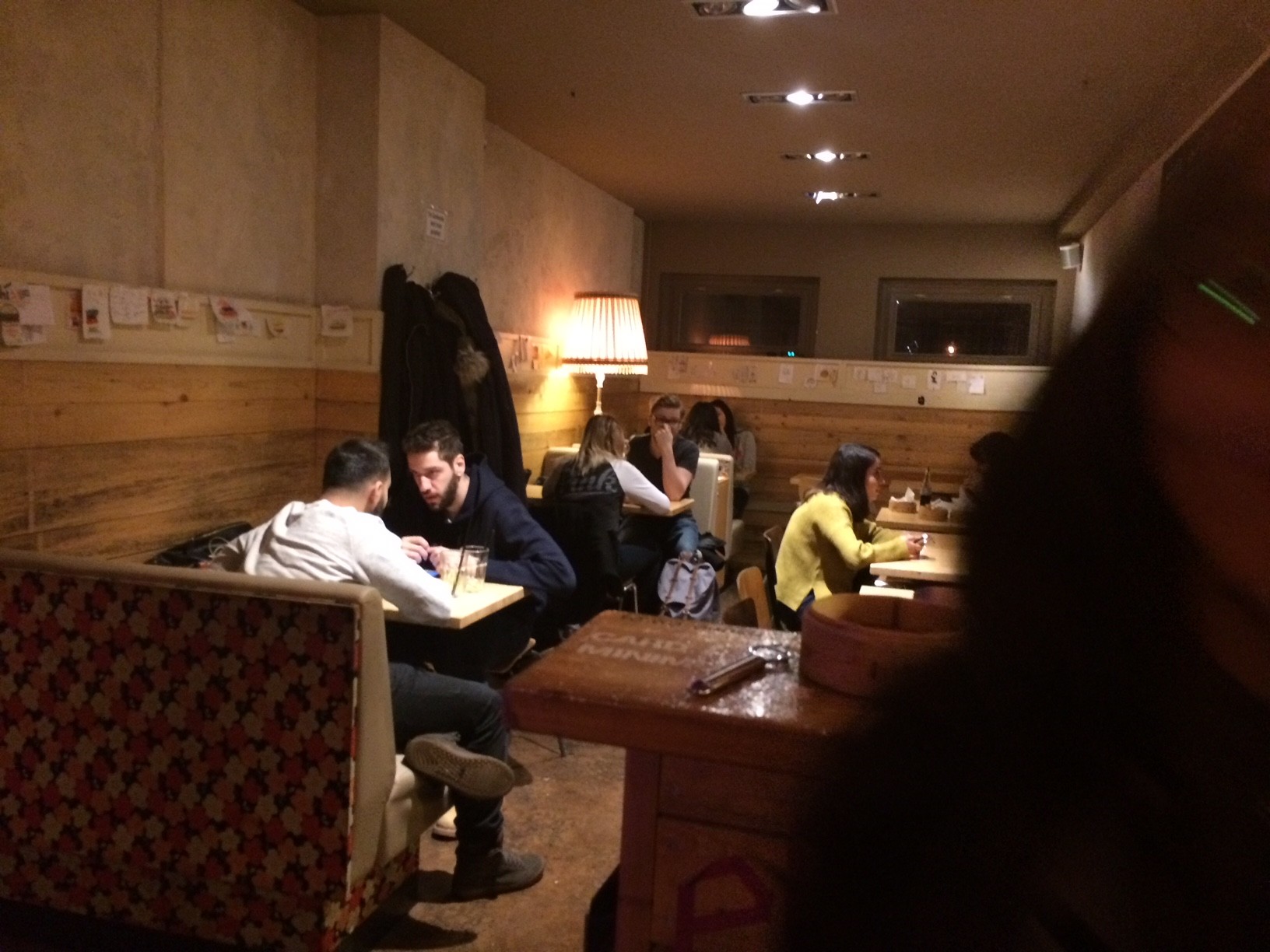 When we went there it wasn't too crowded because it was already past lunch time and it was too early for dinner, so we didn't have to reserve a table but apparently it gets so crowded that you have to reserve table before hand or buy food for take away.
We took a look at the menu and didn't know which one to choose, given we were both starving we just settled down for cheeseburgers and weren't so brave as to try something like chilli lemon burger or bulgogi burger, whatever that one is. We stuck with a good old cheese burger and we were not disappointed. the food was ready fairly rapidly and god it looked like heaven. we chose fries as our side and i got some lemonade while my friend got a club mate.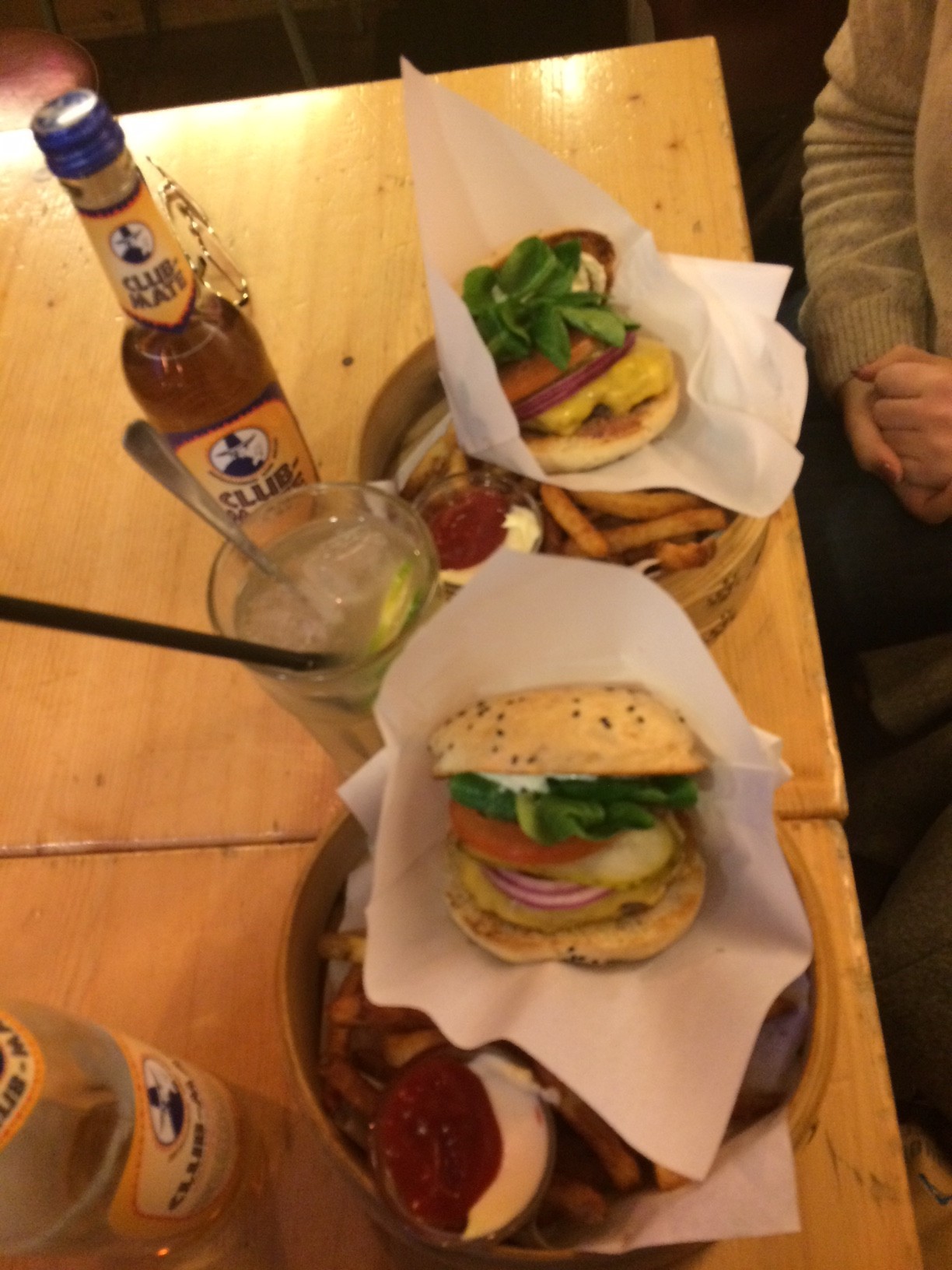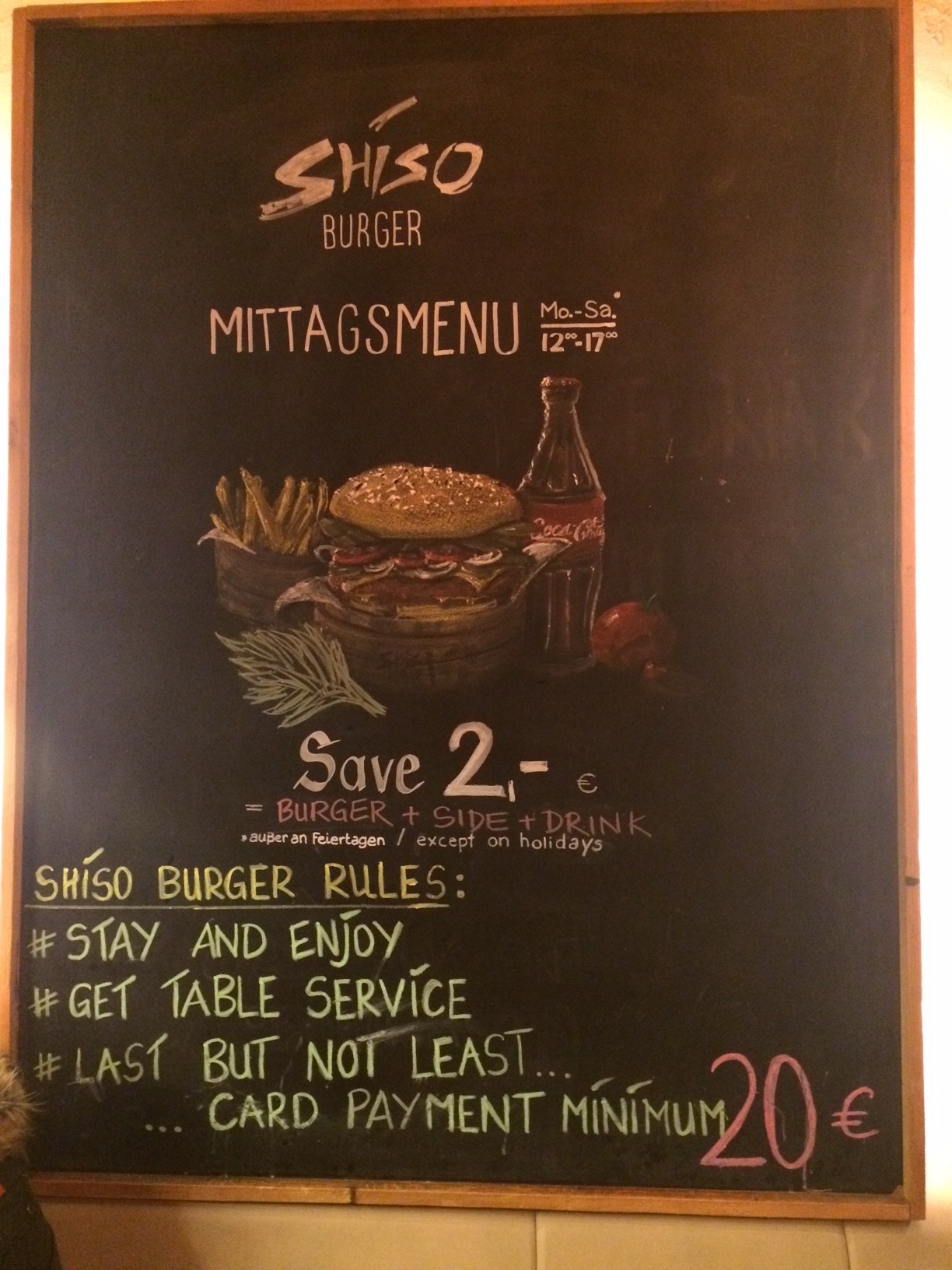 The burger tasted amazing, all I can say is that it was one of the best burgers I had and I have had a lot of burgers and I mean alot. it was so tender and juicy, their burgers are all medium done unless you ask them other wise and I always like my meat well done but this was perfectly done. anyways everything about the food was great, I can still taste the burger under my tongue, not really but I remember that it was really good man. I definitely suggest you guys to go there, you could try the salmon or ebi one, the ebi one has fried shrimp which seems cool but I like meat in my burgers.
I hope that you guys find this piece useful and do go and try out shiso burger, it's really worth it.
Cheers!
---
Photo gallery
---
---
Content available in other languages
Want to have your own Erasmus blog?
If you are experiencing living abroad, you're an avid traveller or want to promote the city where you live... create your own blog and share your adventures!
I want to create my Erasmus blog! →