Hafis Persian Restaurant
I don't know why I'm writing all the restaurants and eating places first, I really don't but i guess I'm always hungry nowadays and it's good to remember all the good food I had. I'm hungry all the time well because school started again and Im back to being the hungry student that I am. Apart from that, I know you guys are wondering why on earth would you go all the way to germany and have Persian food? well first of all I live abroad so I miss having some good ass persian food, I mean come on we have one of the world's best cuisines; and no I'm not just saying that because I'm persian, I'm not being bias here. I swear you can ask this from any foreigners and more than half of them would agree with me.
Anyways back to the subject of the persian restaurant in Belrin; Hafis restaurant is located in downtown Berlin, or at least I think; i'm not too familiarized with the different areas of Berlin. The exact address is this one: Neue Kantstraße 17, 14057 Berlin, Germany. and it's really nearby a metro station, which I can't remember the name of but I'm sure it'll show up if you google it.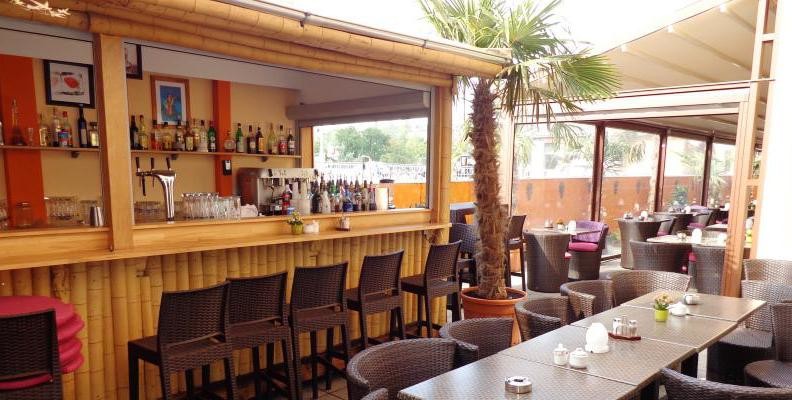 (The outside area in summer)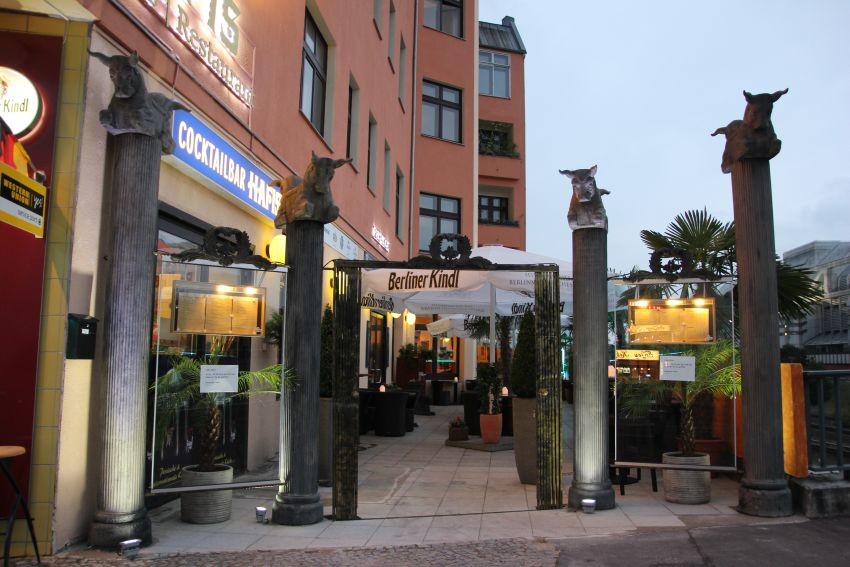 (The entrance)
The restaurant is really chic and has a pretty good bar; the atmosphere is calm and the staff are really nice; pretty much I didn't expect it to be this fancy when I walked in but it was, it looked more like a hotel buffet to be honest. Anyways the prices were good as well, not too expensive and certainly worth the porptions and quality.
They had all the Persian appetizers like : Kashk bademjoon, oloviye, mirza ghasemi, some soups etc. The main courses were: all sorts of Kebabs, stews and some other Persian dishes. The dessert included the famous Persian saffron ice cream and faloodeh. The prices were fair and not too expensive, I got a mixed kebab for 9 euros and drinks for about 2 euros, so I'd says alles gute!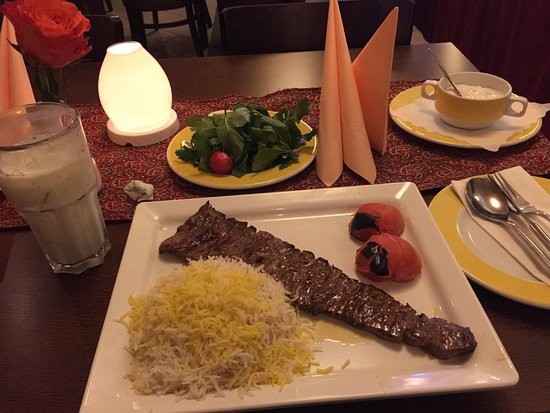 (This is the barg kebab, I forgot to take pictures of my own food)
We really took our time in the restaurant, ordering appetizers first and then some main course, then some desset, I think we were eating for like 2 hours but that's how real Persians do it man! Anyways the mixed kebabs were good, I wouldn't say the best one, cause they don't even come close to the ones we have in Iran but pretty good nonetheless. I suggest going here if you really like to try out some Persian food, it's as good as it gets outside of Iran but if you really wanna know what heaven is, go to iran and try the food there. I know probably most of you are familiarized with Iran from my blog and that gives me great joy.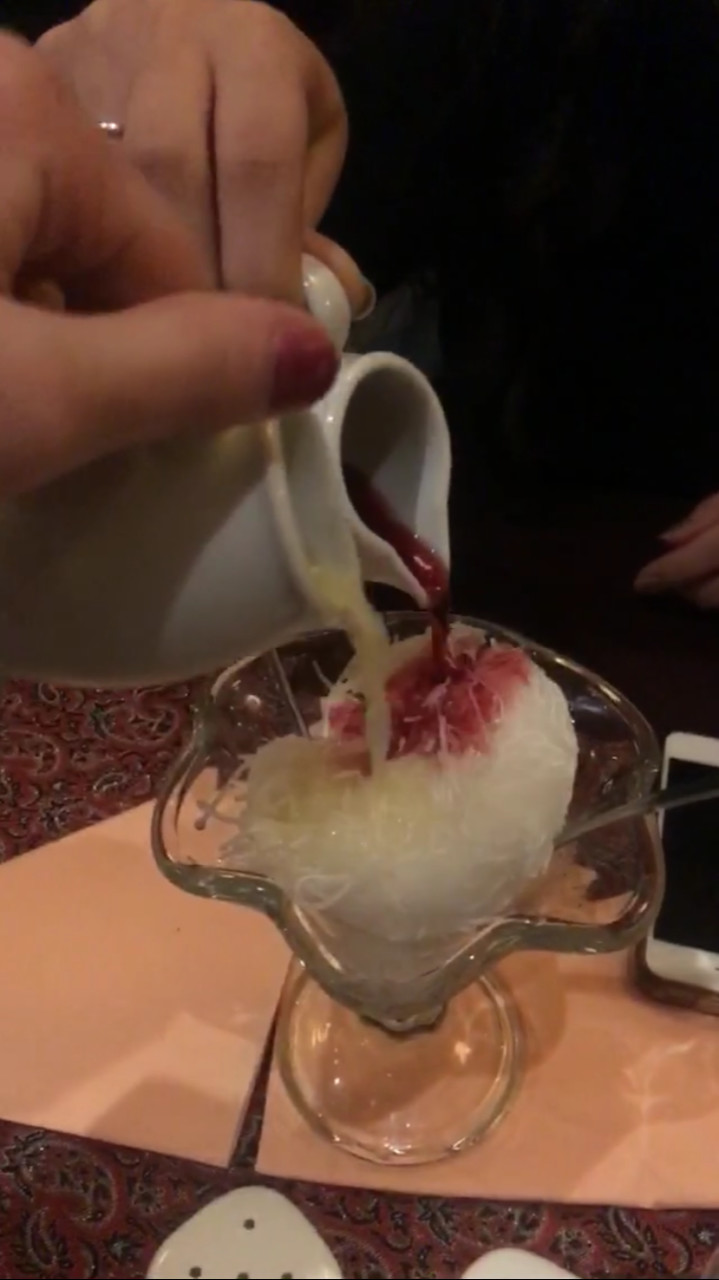 (Persian dessert: Faloodeh)
In the end i paid like 12 Euros for my food and drink which I think it's pretty good for a meal. Hope you find this piece useful
Cheers!
---
Photo gallery
---
---
Content available in other languages
Want to have your own Erasmus blog?
If you are experiencing living abroad, you're an avid traveller or want to promote the city where you live... create your own blog and share your adventures!
I want to create my Erasmus blog! →