Amsterdam: Pancakes, galleries and cocktails (of course)
Between my semesters in Lima and Barcelona, I embarked on a quick jaunt to the city of Amsterdam. It is arguably most famous for two things: its Red-Light District and its cafés in which one can legally buy and smoke marijuana. I visited neither. I have seen enough documentaries and read about enough experiences to feel like it was unnecessary, whilst my favourite erotic museum is already well-established as the one in Barcelona. Instead, during my time in the Netherlands' capital, I ate and drank my way around whilst appreciating its art and taking a lot of photos along the way. Now let me take you by the hand and lead you around the Amsterdam of my experiences.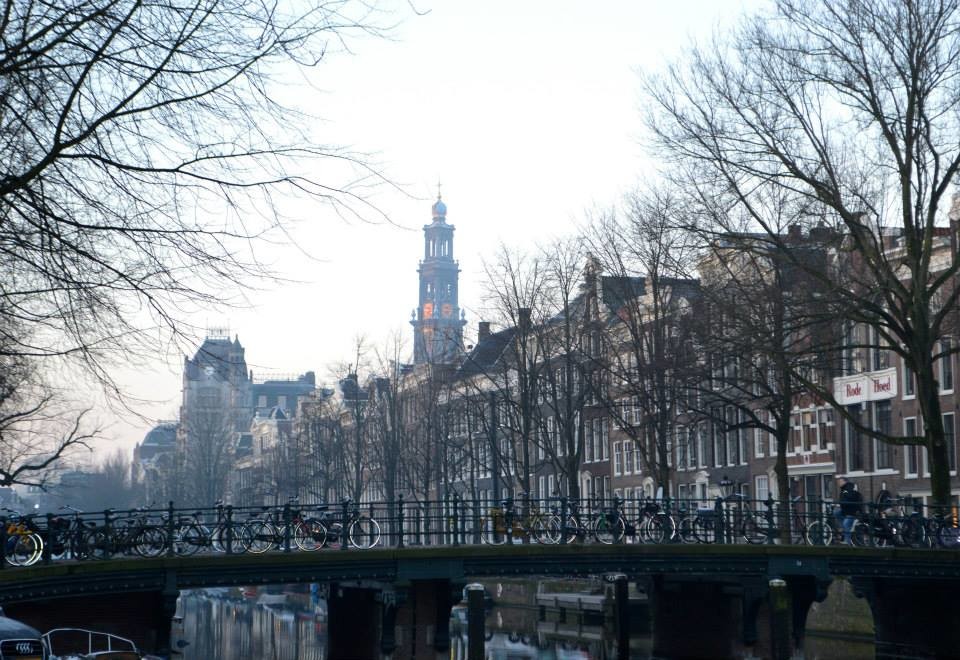 (Amsterdam in January - bare-branched and beautiful)
Getting there
I took the train from Ashford International to Amsterdam via Brussels in the dead of winter. The first thing to note is that travelling by train was actually very easy and efficient, and not considerably more time consuming than getting to an airport and flying. I totally recommend the train as a way to get to the city, and around Europe in general. Upon getting off the train and after walking five minutes in the wrong direction (standard procedure for me), my friend Cara and I made our way in good time to the Hotel Sebastian's on Keizersgracht. It was less than ten minutes away from the station, and given that it was three stars it was a really nice hotel and close to almost everything. It was also surrounded by the achingly picturesque canals and bridges for which Amsterdam is famous. Needless to say, about a third of my photograph collection consisted of said canals and bridges at different hours of the day or night: glittering with frost in the early morning sunlight; reflecting crisp blue skies at midday; catching the long rays of the sunset, and reflecting the multicoloured city lights after dark. It's definitely a city worth bringing your camera for.
Food
Now let's move onto one of my favourite subjects: food. Dutch food may not have the citrussy, spicy flavours I normally go for, but that doesn't mean I didn't eat well. One of my first experiences of Dutch food was after throwing the suitcases into the hotel and heading to a nearby bar. To accompany my beer and quieten the rumble in my stomach, I ordered croquettes and a portion of cheese with mustard. It's not a combination I had ever come across, or even considered before – but I tell you what, it works. The heat of the mustard is foiled by the creaminess of the cubed cheese (I am supposing it was cheddar, but I can't be totally certain) and complimented by its saltiness. It seems to go particularly well with beer in the same way that peanuts and choclo corn do; a perfect combination of cold, bitter and salty with the additional hit of sinus-tickling heat. I even got given such a generous portion that I snuck some cheese into a napkin and took it back to the hotel in preparation for a midnight snack (always prepared). If I remember correctly, that bar was called Café Van Zuylen, but I suspect that it is a snack found in bars across the city; the café itself was very welcoming on a bitterly cold winter's day, warm and complete with dark wood panelling and tinted mirrors.
Probably due to the cold weather, Dutch food seems to be quite on the hearty side and carbs feature a lot. Potatoes and bread seemed to be staple foods, while pancakes were also very popular. I love a good pancake, so that worked for me. I came across two types of pancake (double the pleasure): the large, thin French-style crepes topped with a wide selection of, well, toppings; and thicker, smaller babies wrapped around a variety of ingredients. At Crepes and Waffles, my crepe was covered in caramelised apples and cream – a surprisingly not-too-sweet, comforting pick-me-up on a grey and blustery afternoon. The thicker, more traditional pancake we ate standing up in a tiny little bakery in a side street, warming our hands on the polystyrene container it was served in; wrapped up into a sausage shape, it held a combination of gooey, melting gouda cheese and sweet fig jam. The place was called The Happy Pig, and between the warm lighting, the food and the reprieve from the biting cold outside, I was very happy indeed.
I am by nature a breakfast person and an early riser. As a result, I tend to wake up about an hour before my friend, and already feel ravenous; this turned out to work to my advantage on the third day of our trip. Having already discussed our differing morning routines the night before, Cara had assured me that she would not resent me at all if I were to go to a close-by café to eat whilst she was still peacefully sleeping. And that is exactly what I did, packing my camera and my gloves and heading to the café opposite Café Van Zuyer: Villa Zeezicht. Here I ordered a coffee and a bowl of thick, creamy yoghurt with walnuts and honey: a simple, tasty and light start to the day. Or it would have been light; then Cara arrived. I had finished my bowl and was sipping my coffee when she joined me and ordered mushrooms on toast. Now, I know that doesn't sound especially mind-blowing, but it was. Garlicky, parsley-flecked, savoury and creamy, the mushrooms and sauce were poured over and soaking into thick-cut sourdough bread. Of course, I had instant food envy and ordered exactly the same. Had I already had breakfast? Yes. But who cares, when the food is that good? Since then, my friend often refers to me as a hobbit for my tendency to eat at least seven times a day, including a breakfast and second breakfast. It was more than worth the nickname.
Drinks
In addition to the beer and copious amounts of hot chocolate I consumed during my time in Amsterdam, I did make time for a few cocktails and G+Ts. Regarding the latter, I once had a huge one (said the actress to the bishop) near the Amsterdam Flower Market. Having got horrendously lost (again) and speaking no Dutch, just before we found the market, we found a bar on a corner; please don't ask me for the name, by that point in the journey I didn't care enough to find out. I do remember that it was on a corner not far from the floating flower market and had cartoon illustrations of children on rocking horses covering the walls. We were in desperate need of liquid refreshment, and plonked our sorry selves at a table. But thank heavens for small miracles: there was a list of gin and tonics just waiting for us, and when they came, they were as big as our heads, cold and not drowned out by the tonic. We couldn't have asked for anything more. Mine came with basil, if I remember, and was exactly the balm for our lost, slightly frustrated souls.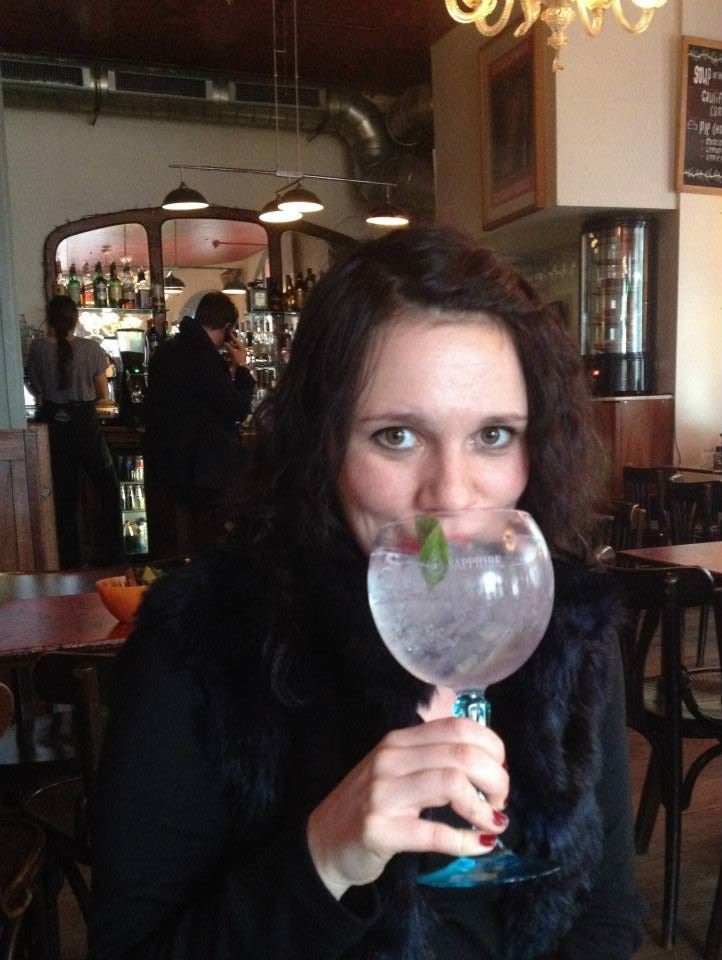 (The gin and tonic we found on the way to the Floating Flower Market)
The only other bar which really stood out for me in the short time I was in Amsterdam was Prik. As the title may vaguely suggest, Prik is an LGBT+ bar. It comes complete with a disco ball, a pink velour buck's head and a sassy ginger cat. I had an oolong tea-based cocktail served in a teapot, which I then poured over ice. Sweet and smoky, it was certainly an original in my book. The drinks were decent, but what I really liked about this place was the atmosphere. It was fun, relaxed and friendly, with enough dim lighting and music to give an air of privacy to your conversations – particularly helpful when discussing matters of love, sex, politics and anything of equal importance!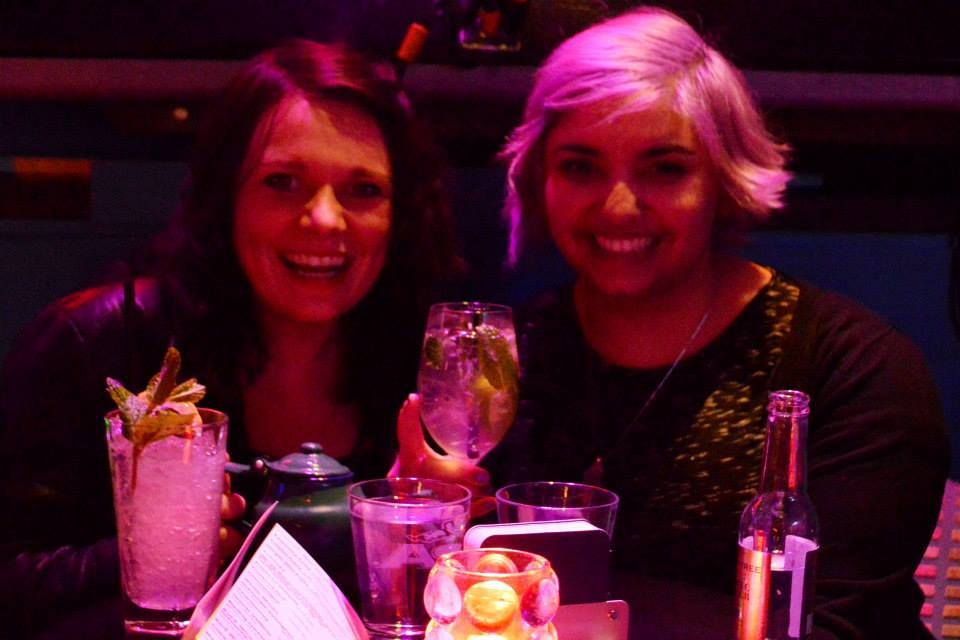 (Cocktails at PRIK)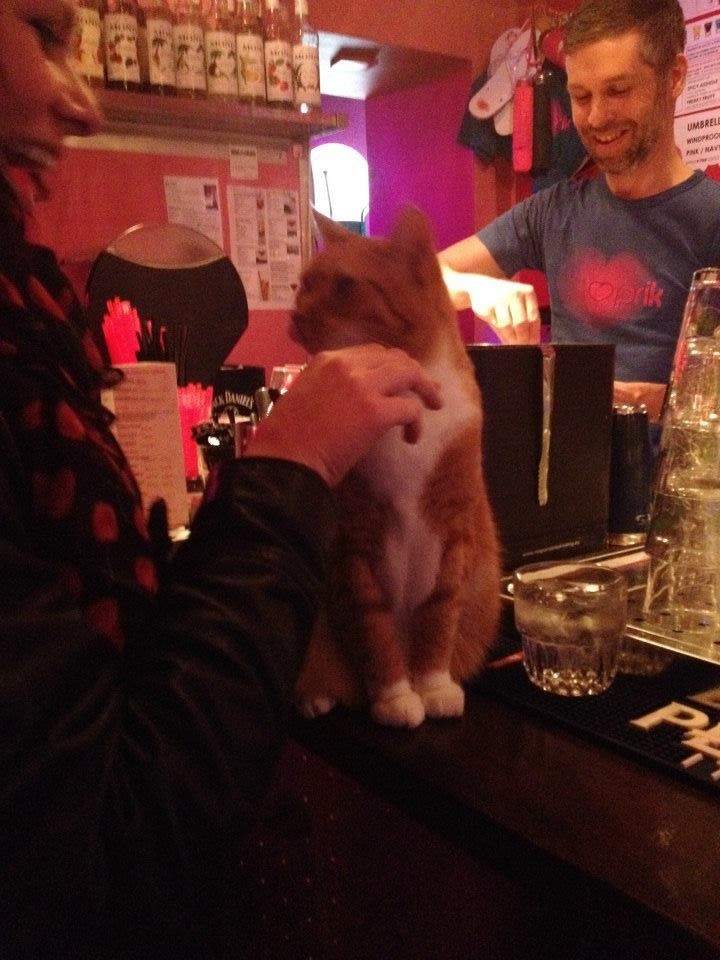 (Snapshot of the cat right before she turned on me)
Art
As mentioned above, I did skip the erotic museum – but that isn't to say we didn't get our dose of art and culture. Being a photography fanatic, I was determined to go to the FOAM photography gallery. I wholeheartedly recommend this gallery; we were lucky enough to attend whilst there was an Araki Ojo exhibition. I had never heard of this photographer beforehand. From what I remember, the work had been separated into sections: skies and skylines, some with acid-bright colours added as if they had been painted across the sky; photographs of his life with his wife before her death; and many, many photographs focusing on shibari (that is, the Japanese artform of erotic rope-bondage). The skylines were striking and beautiful, although occasionally bleak; the photographs of his wife were sometimes stark, sometimes tender, and very poignant. I found the shibari-themed photos a bit hit-and-miss – rife with nude models, some were impressive and interesting and artistic, but others I found a bit contrived and vulgar. Overall, it was a really interesting and varied exhibition which stoked conversation and introduced us to an artist we had never heard of before.
Another gallery we went to was very different to FOAM, which was large and bright and airy. It is most definitely a contemporary art museum, we were greeted at the front desk with a poster declaring 'Fuck Patriarchy'; I didn't take a great deal of notice of the name at the time, and entrance was free so I don't have a ticket to jog my memory. However, after much internet research (ahem, stalking) and comparisons of architecture and surrounding graffiti, I am about 89% certain that it was the Galerie Diana Stitger. Other than the poster at the entrance, with whose message I am very much onboard, I don't remember a significant amount about the exhibitions – almost-monochromatic projections of architecture and construction, and that's almost it. But it was an interesting experience, and provided relief from the cold for a while. I mostly just have a soft spot for any place sticking it to the patriarchy as soon as we walk through the door.
Finally on this whirlwind tour of Amsterdam's galleries, I visited the Huis Marseille voor Fotografie. As you might infer from the name, the museum is another one which specialises in photography. At the time, there was an exhibition entitled L'Aquila Pressoché Ignuda by the Italian photographer Paolo Porto. Again, I had never heard of him before seeing the exhibiton, but I really liked his work; nudity is included but never try-hard, the photos often show rich colours and interesting compositions, and are inspired by the 2009 earthquake in Porto's hometown of Aquila. Above this exhibition focused on dance – one of my favourite pieces was a video of a woman being taught ballet from scratch, starting ungainly and slowly becoming stronger and more elegant after a lot of hard work. I like to think there's a message in there about self-improvement and how dedication and determination pay off.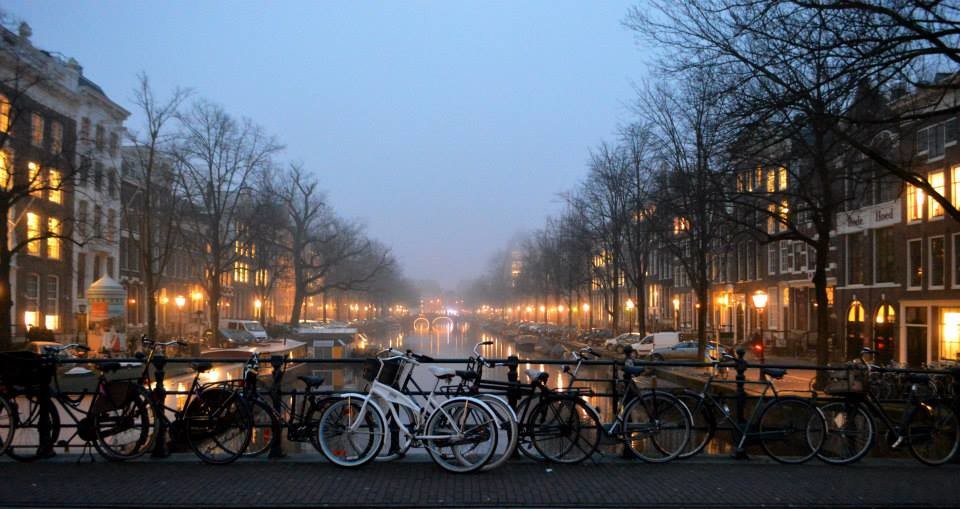 ---
Photo gallery
---
---
Content available in other languages
Want to have your own Erasmus blog?
If you are experiencing living abroad, you're an avid traveller or want to promote the city where you live... create your own blog and share your adventures!
I want to create my Erasmus blog! →