MBA in Film Production
European School of Economics - Milan Campus (ESE Milan)
Location

Milan, Italy

Degree Type

Master

Start Date Request info
Duration

1 year

Application Deadline Request info
Language

English

Attendance

On Campus

Dedication

Full-time

Pace

Instructor-paced

Tuition fees

35000 €
Program description
To enrich your programme you will have access to extra-curricular activities, a 6 month internship experience included and guaranteed and intra-campus mobility for study or internship reasons
You'll have access to all our campuses located in downtown Milan, Madrid, London, New York, Florence and Rome
Maximum 25 students per course
Enrolling all year round
3 intakes every year: September, January and April
All Master programmes are validated by the University of Chichester and you will be awarded with a British Degree
Introduction
"The abandonment of obsolete conceptions and narrow visions of the world and its substitution with innovative ideas would be impossible if first a new vision did not find a place in the heart and in the mind of individuals gifted with a more mature psychology – pragmatic dreamers, divers into the invisible, visionaries capable of conceiving and supporting ideas of such a power and vastness to be unbearable for all the others. …Vision and reality are one and the same thing. When the vision changes, reality follows. "
– Elio D'Anna, European School of Economics, Founder and President
This programme has been designed for students that will typically not have undertaken a production-based specialism at undergraduate level, and although they may have studied filmmaking or have had previous work-related experience in the subjects this is neither an expectation nor a requirement. Film and Entertainment Industries, while in constant change and evolution due to the advent of digital technologies are the up and coming areas of a society that is ever-fast moving towards a work-less, create and enjoy-more society.
The programme emphasizes practice (based on theory) which is underpinned through live industry projects and engages students through practice-based assessment tasks – students should be fully functional in the financing, marketing and distribution areas of the industry upon graduation.
The MBA Film Production degree is a postgraduate programme of study which can be undertaken in one year (full-time), or part time over a period of between two and three years. The degree provides a taught component which is preparatory to an extensive dissertation or film industry project.
Indicative Modules
Postgraduate Certificate – PART 1
Managing People and Motivation (12 credits)
Workshop: Reel to Real (12 credits)
Research and Quantitative Methods for Business (12 credits)
International Marketing (12 credits)
Strategic Management (12 credits)
Postgraduate Diploma – PART 2
Film Industry Mechanics (20 credits)
Getting the Show on the Road (20 credits)
Contemporary Film Production (20 credits)
MBA Degree – PART 3
Final Project (60 credits)
*pending approval
Degrees will be awarded by the University of Chichester, UK

ESE's Internship Programme:
At the European School of Economics, the internships at MBA level are structured, evaluated and recognised as an important part of the ESE philosophy and provides each student the opportunity to spend a period of time in a work environment inherent to the specialisation of his chosen course of study.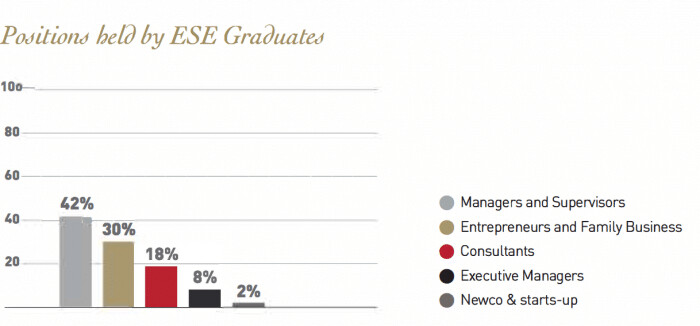 During phase IV students have the opportunity to complete an optional internship offered to students to fine-tune their career objectives, and build on their current experience. Placement periods are assessed by the ESE Placement Department and the supervisor assigned to each student within the host company, through an evaluation report on the student's performance.
Working in collaboration with more than fifteen hundred leading international companies, including some of FORTUNE'S 100 Best Companies to Work For, the European School of Economics offers one of the most competitive university internship programmes available today.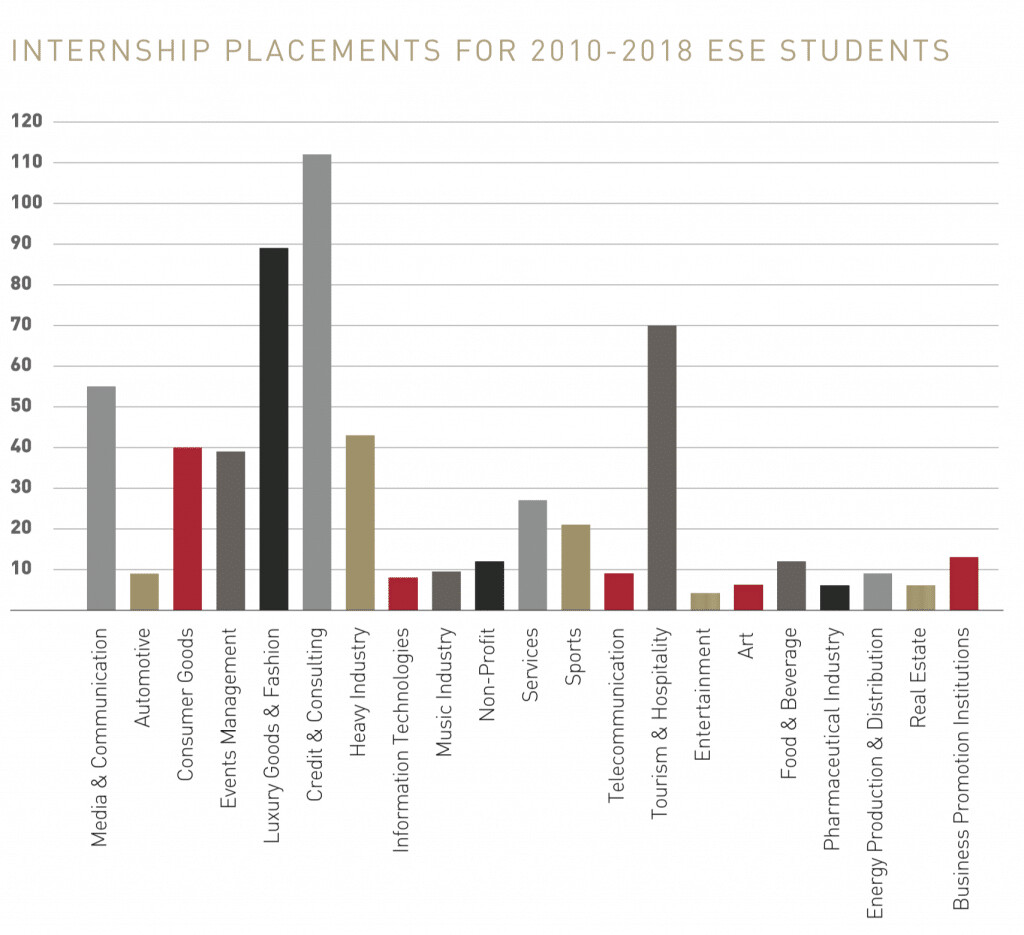 ---