Erasmus! Lifestyle or addiction?
Facilities

10 / 10 points

Quality of the college

8 / 10 points

Is it easy to pass?

6 / 10 points

Activities

10 / 10 points

Tuition fees

2 / 10 points

Faculty

10 / 10 points
---
My Erasmus life was supposed to start in 2010, when I was selected for the Erasmus Studies programme with a group of class-mates, to go to Greece - Athens. But, due to certain circumstances it had to be postponed for a year. So in 2011 I started my first Erasmus experience. I started the Erasmus Studies with a semester in the Czech Republic - Ostrava.
I was overjoyed just with the thought of going and getting to know a new country, a new lifestyle and I was counting down the days until my flight.
The day arrived, it was time to get on the plane! It was a long journey (for that time): planes, trains, trams, I just couldn't see the end of the journey, but we finally reached our final destination, me and the other 3 class-mates!
We arrived at the place we would soon call "home", not one of us was thinking about our friends, family or even of relaxing, we just wanted to go out, discover what there was around us!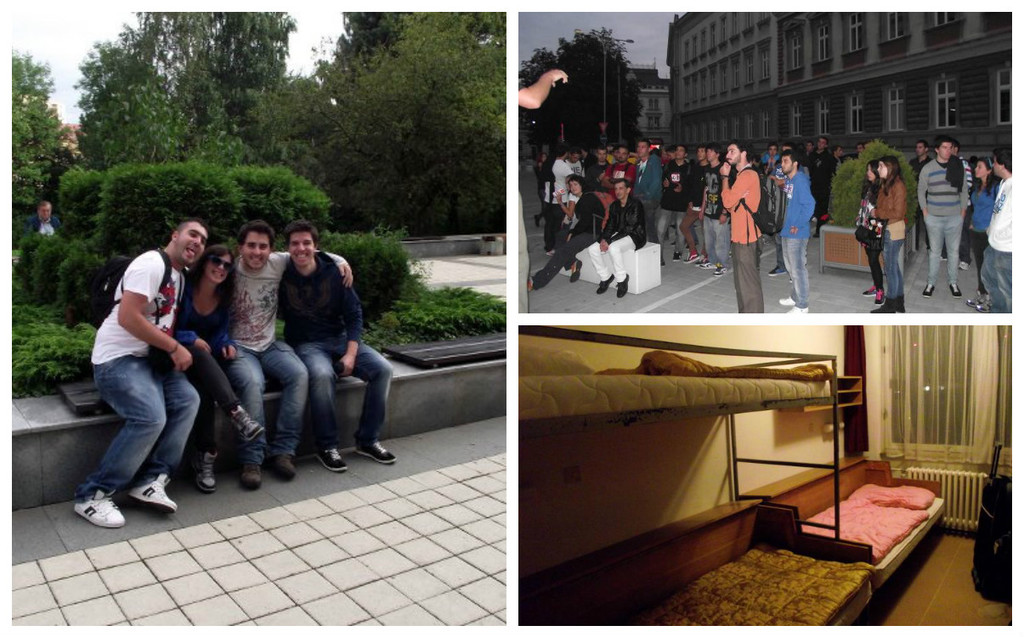 After a few days, we went from 4 people to 6 living in two little rooms. There were maybe around 30 Portuguese people and, I'm not lying, there were maybe around 200 Erasmus students from Europe, and not only, in those dormitories.
The first few months were crazy, I can tell you that I saw a bit of everything and I had already seen lots of crazy things in my life! There are things that happen that I can't even retell, they might even be considered illegal... crazy endless days/nights or even better, days AND nights, but I'll leave that to your imagination since if I go into details I would never be allowed on another Erasmus programme ever again haha.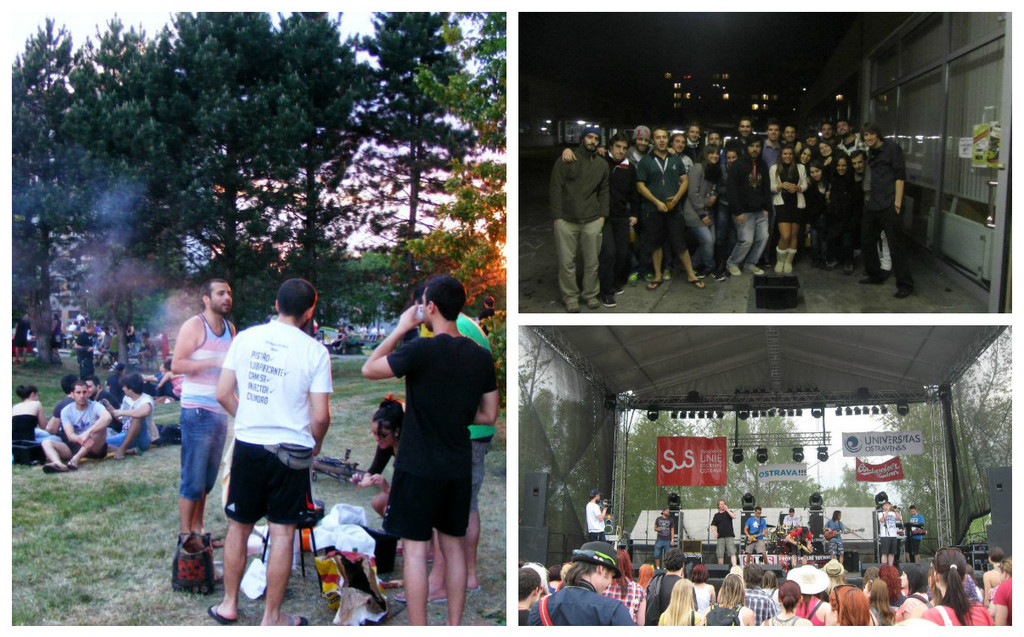 Parties which started in the corridor with random people, which passed by some bedroom or smoker's room or even in the tram, and the majority of times which ended at the point of no-return: Stodolni, the street of bars and parties! From bar to bar we just chose which we liked and that was it. The strangest thing that we noticed was that when we returned a bottle or a glass, the barman would give us back some money as if it were a deposit for not having broken the glass, which, from my point of view, was an incentive to ask for another one... it was a vicious cycle!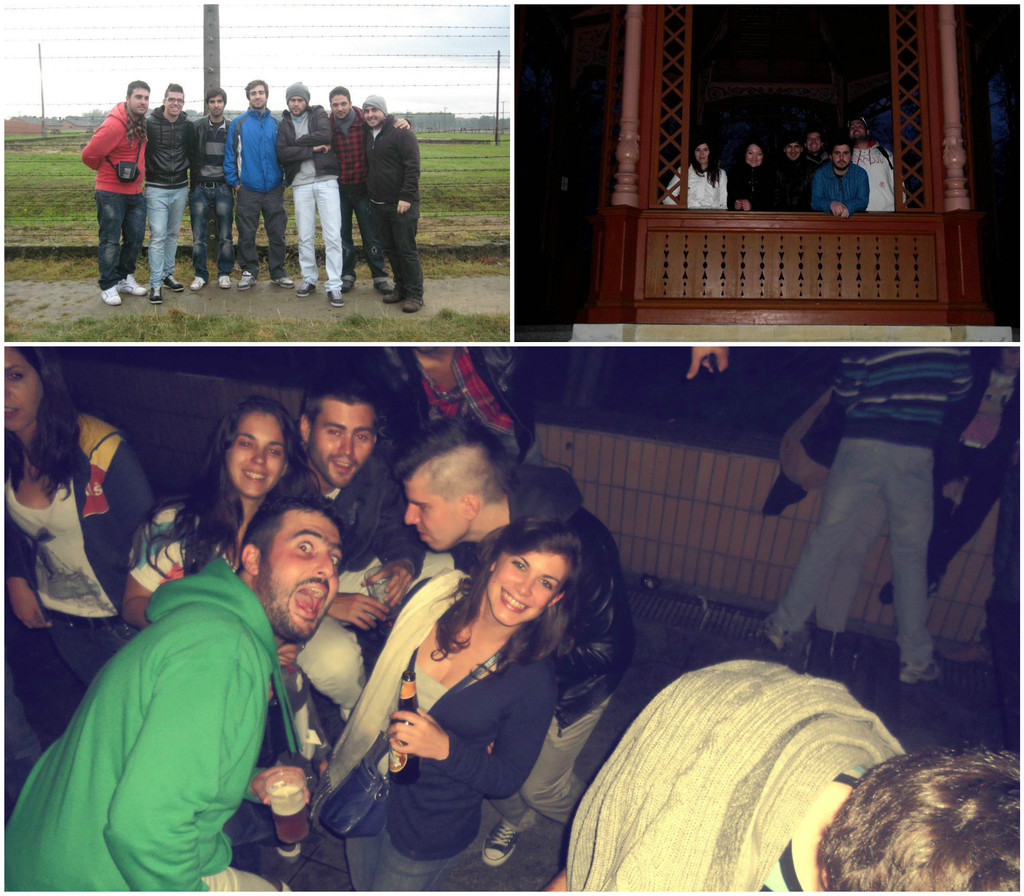 There were activities organised for Erasmus students, parties, trips to other countries, amongst other things... Ah! And I almost forgot, we had classes! Yes, we went there to study so we also went to school.
At Christmas time we got the best gift possible. The four of us had asked to stay for another semester and guess what, our request to stay was accepted! It was turning out to be a great year. Christmas was different, it wasn't traditional, yes it was like a new family, the Erasmus family! We cooked a lot of traditional food, we had wine, cheese, sausages, basically a little of everything we would have had if we had been in Portugal.
At the end of the first semester, some of our friends left but others came, so it wasn't dead, there were new people to meet, places to show them and host friends who came to visit us.
I'm not going to describe the second semester, because then it will get really long and you'll know too much XD but during the second semester I had the opportunity, since I'm a scout and I'm part of the STAFF of Drave, to go and represent the scout camp, like the CNE in the STAFF seminar of scout camps on the Goose Network.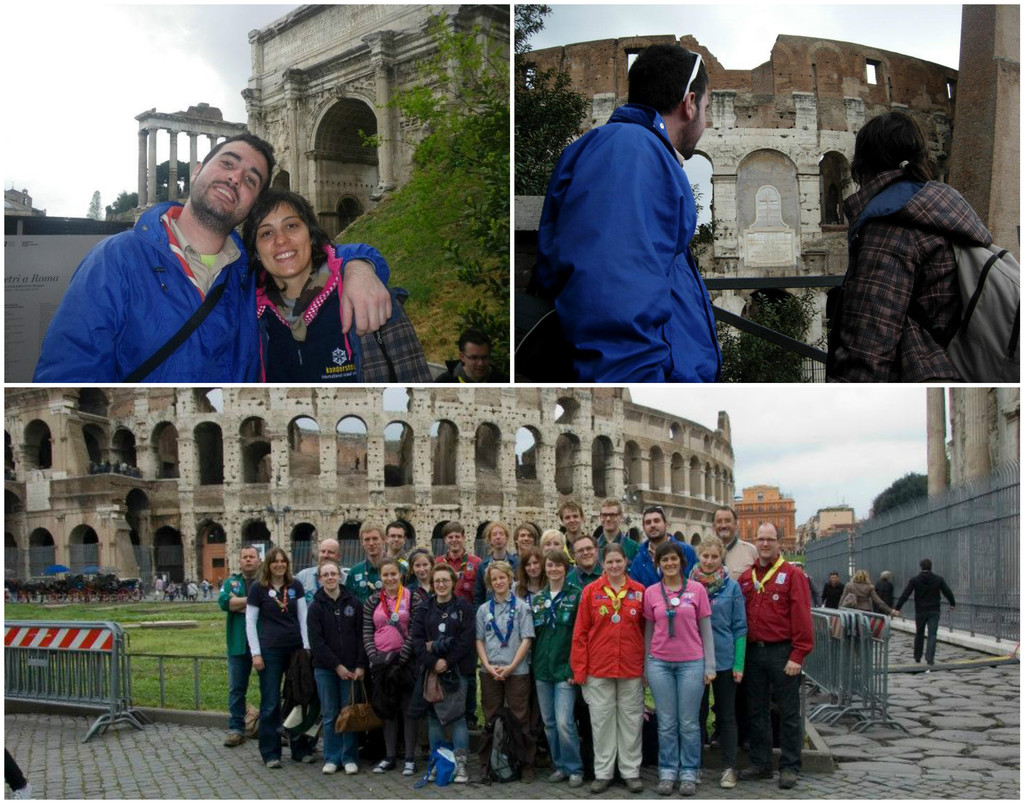 This year, the meeting was held in Rome - Italy, it was a week of training about the scout camp networks, their activities and work methods. There's also training in other areas, like presenting and interacting with participants.
In the June of 2012 when I had to return home, I already had plans for the next adventure! In August, a class-mate of mine from the first mobility and I were going to go for a international mobility in China - Macau, for 5 months, but this mobility is another story! I refer to it here because during my stay there I applied for another Erasmus programme for the following year, 2014, this time an Erasmus Internship. You have to try everything!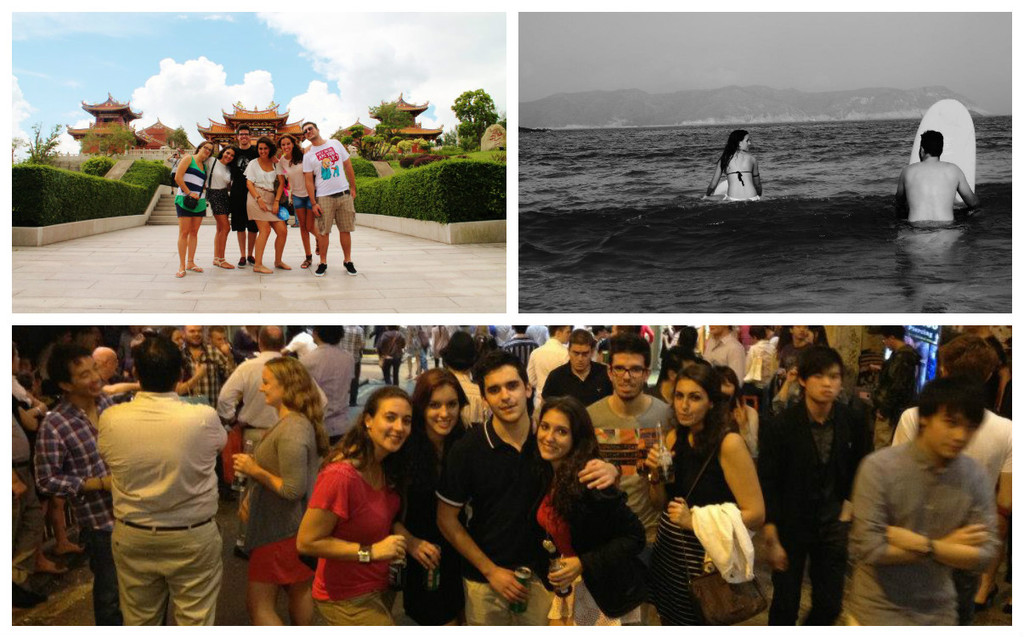 After getting back from Macau, once again, my class-mate and I, after two mobilities together, were invited to go to Brazil for another mobility, but we turned this down. It's important to travel a lot, but it's also important to take advantage of the best opportunities and know to wait and choose, other adventures were on their way!
So I spent the rest of 2013 counting down for the arrival of the new departure date, almost a year. But, even during this year, I found a mobility in Thailand - Bangkok, which I presented to the institute, who said that I could go on it. After approvals and getting all the documents submitted, I thought that I would leave the internship and just go straight to Thailand, when an email arrived that said that my original documents hadn't arrived on time and so the mobility had to be cancelled. It's definitely a shame but, never give up, you can always look for something else and, of course, there still was the possibility of doing the internship.
People were surprised that I had spent so much time in Portugal, since I'd already had my bags packed as I was "on hold" in case a representative was needed. I ended up being chosen for the Goose Network again.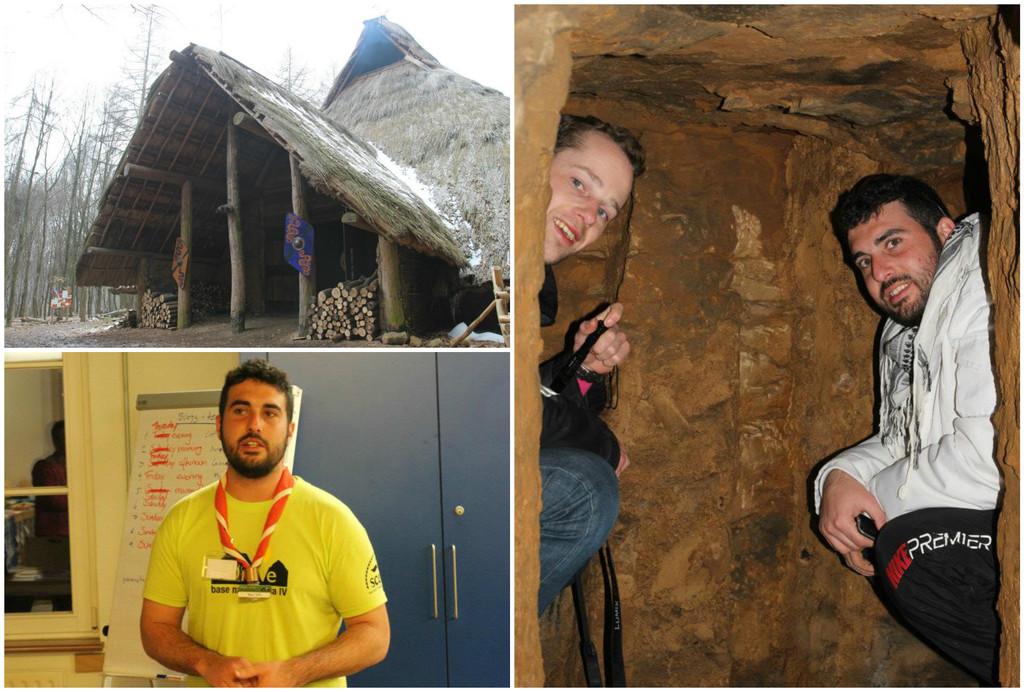 I travelled to Luxembourg to participate in the meeting again, this year it was more focused on pedagogy and teaching methods, but also on first aid, since this is quite an important area, safety.
The date for the internship finally arrived, it was January 2014 and there I was, already ready to go again and guess what, I found a company in Ostrava, really. I was going back to the place where I had been so happy for a year.
I was going back for three months and this time, alone. But it was a new experience in a place that I knew well. So, I didn't have to go out a lot, because I didn't have that desire to discover, that need to go and find. But also I had more responsibilities because I was an intern, so it was good to already be used to the place.
I will never forget my first day in the company! I was greeted by the bosses and we talked about everything, to see how the conversation "flowed", they asked me if I know Stodolni Street, but how could I possibly say no (so that I looked good) when I could name all the bars in order and get to them with my eyes closed?!
As this conversation unfolded, I got a simple comment: "Ok, ok, just so that you know, we have a flexible arrival time for those who like to have a drink at night" and I sat there with my poker face, trying to be professional, as if that made no difference to me but, in my head, I could see images of hundreds of parties that had happened here... But, warning! I have to say that I never, never used this flexibility as an excuse to arrive late, only in case I was ill.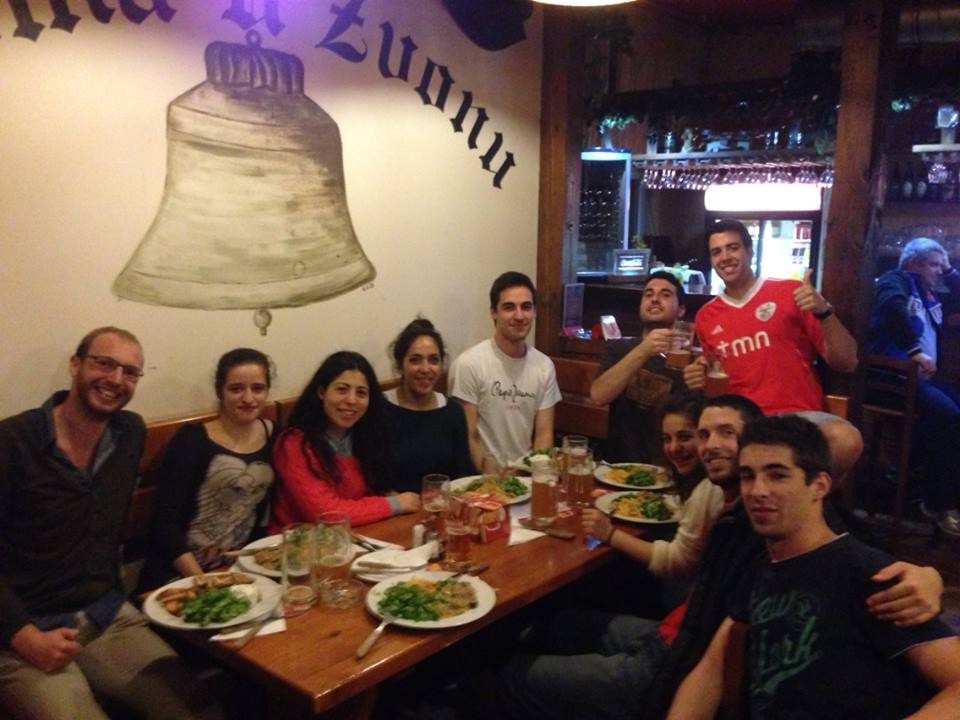 Yes yes, you're right, I don't have photos of me working, but who wants to see me sitting at a computer working?!
It was May and my internshipwas finishing, when an Erasmus friend told me, on the last night, that he and a few classmates were going to Croatia - Labin for a week, to take part in an Erasmus+ Youth Exchange Programme and asked me if I wanted to join them on this adventure. I didn't know the date, which country we were departing from or what type of mobility, but I just responded "Of course, where do I sign up? " I filled in the documents, sent them off and waited for the response.
So there I was returning to Portugal and I was at an airport for a stopover, when I got an email confirming that I had been accepted, I was crazy happy and... worried! Worried because I was going back home and I had to explain to my family that, after being away for a few months, I was only going to be at home for a week and then I would set off again... But it was all OK, I had time! Now I was just going to enjoy the flight home and think about the next week, after all, one thing at a time!
I got home, I only told my brother that I was leaving again, he said that it was a great idea and he helped me prepare everything. Just two days before going, while we were eating, I started the conversation about that topic and you can imagine their reaction, well, you can't! As for my Dad, he's the "OK, enjoy and take care" type, but my Mum... how to explain... she almost tore out her hair, but in the end she understood! She understood that I had everything arranged and a bag packed... Nothing she could do about it!
It was my first Youth Exchange and I and one of my classmates went from Portugal to the UK where we waited for the others who were coming from the Czech Republic and were travelling together.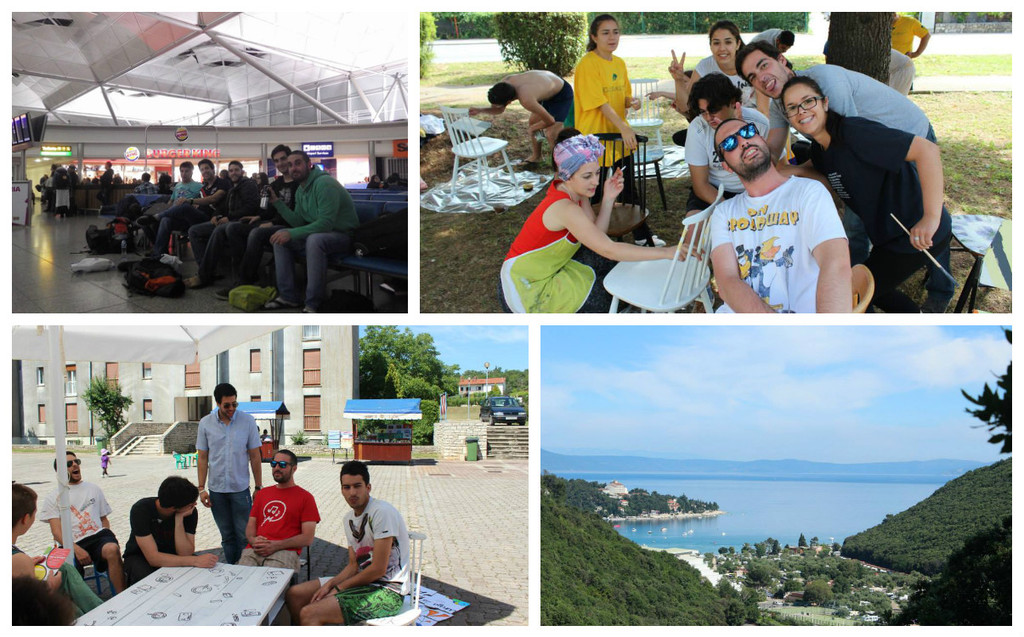 One week of training, debates and team work, but the most important was the work we did creating furniture to sell at a party, whose aim was to give all funds made to people suffering from the floods.
Beyond this, at the end of the week there was an invitation to come back at the end of the summer for a Erasmus+ EVS (European Volunteer Service) which lasts 6 months.
I went home, my family started by asking if I liked it, if I was going to carry on at university and if I have any news for them. Of course I did, the news was that in September I would be going back to Croatia, spending 6 months doing my volunteering programme. Great for me, awful for my parents! After a long conversation and with everyone accepting that I would return, I started counting down until I left again.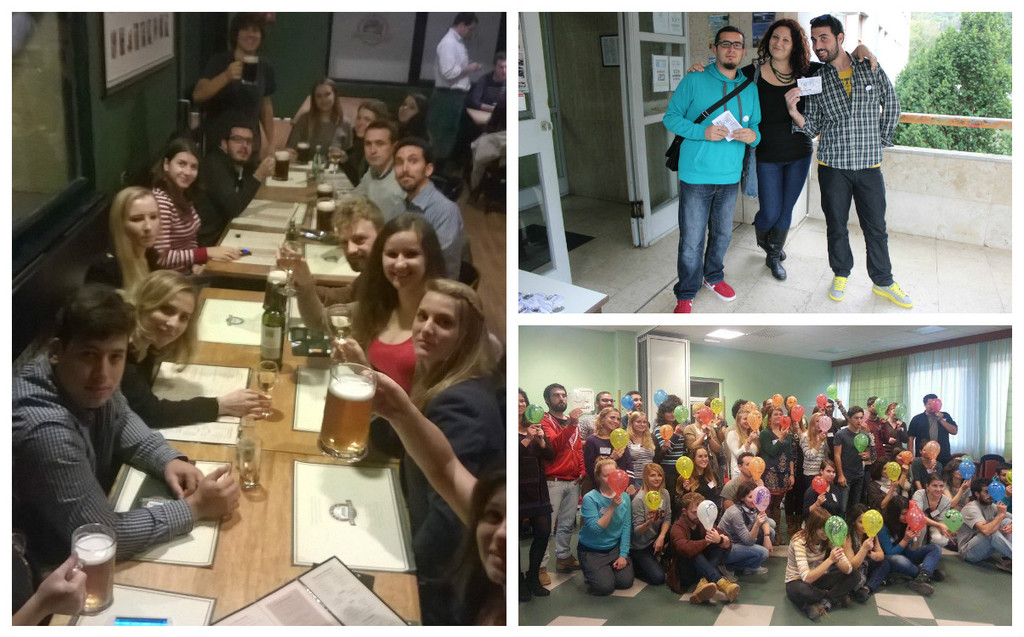 During these 6 months I worked as a volunteer in the Alfa Albona in Labin association, worked in an office, promoted the mobility, developed projects and activities and in the end we made a book for children which explains and encourages volunteering.
We also had two weeks of "Training" in two different zones in Croatia, with all the other EVS's who were in the same situation as me. In these meetings they showed us the projects that other people had been working on, which helped us to get to know a bit more about the country. We also had some good times getting to know each other.
I know what you're thinking, that maybe I'm forgetting to talk about something, right?!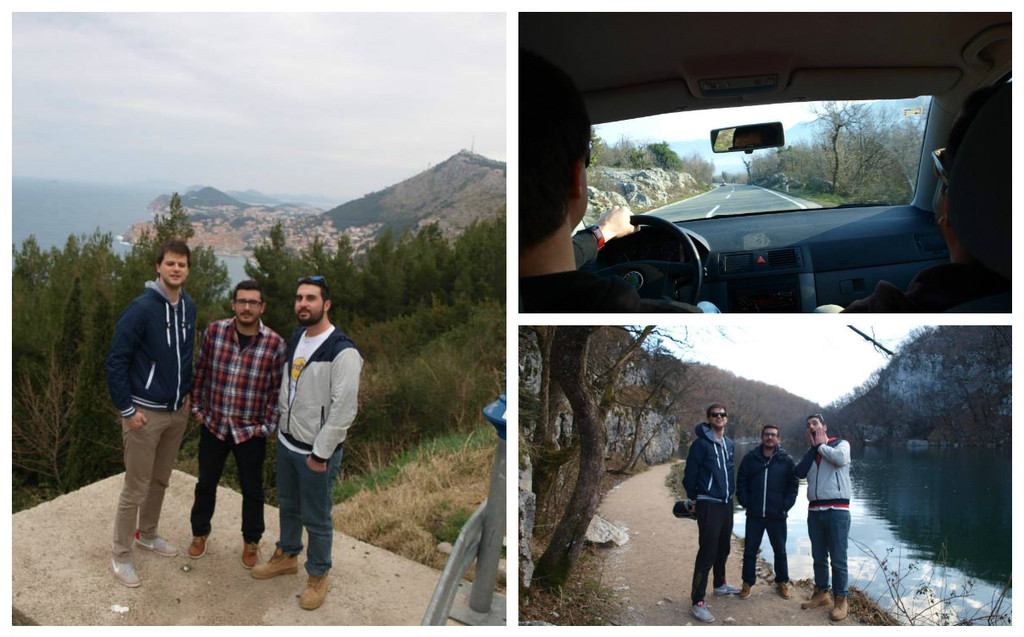 There were many evenings/nights together, lots of meetings in volunteers' houses with food themes, where we would present the delicacies from our countries, parties and activities which were organised by other groups but whom were never talked about in our presence.
At the end of it all one of my friends from home and I still had time to do a road trip, we took a car and did a tour of a large part of Croatia. It was spectacular, to see the entire coast, the national parks and all the cities we passed through, I tell-you, it's really worth it.
I went home and stayed there, now with no mobilities, without plans. But, after some research, and because the internet isn't only for Facebook, I found a new project which I applied for, to go and do a 6-month internship. Where? I don't know, I don't think about that much, I only think about when it will start.
Meanwhile at home, relaxing, when my sister called me to ask if I'd like to do Eramsus+ Training in Romania, in October. Stupid questions, of course I wanted to! Of course I have time, let's go!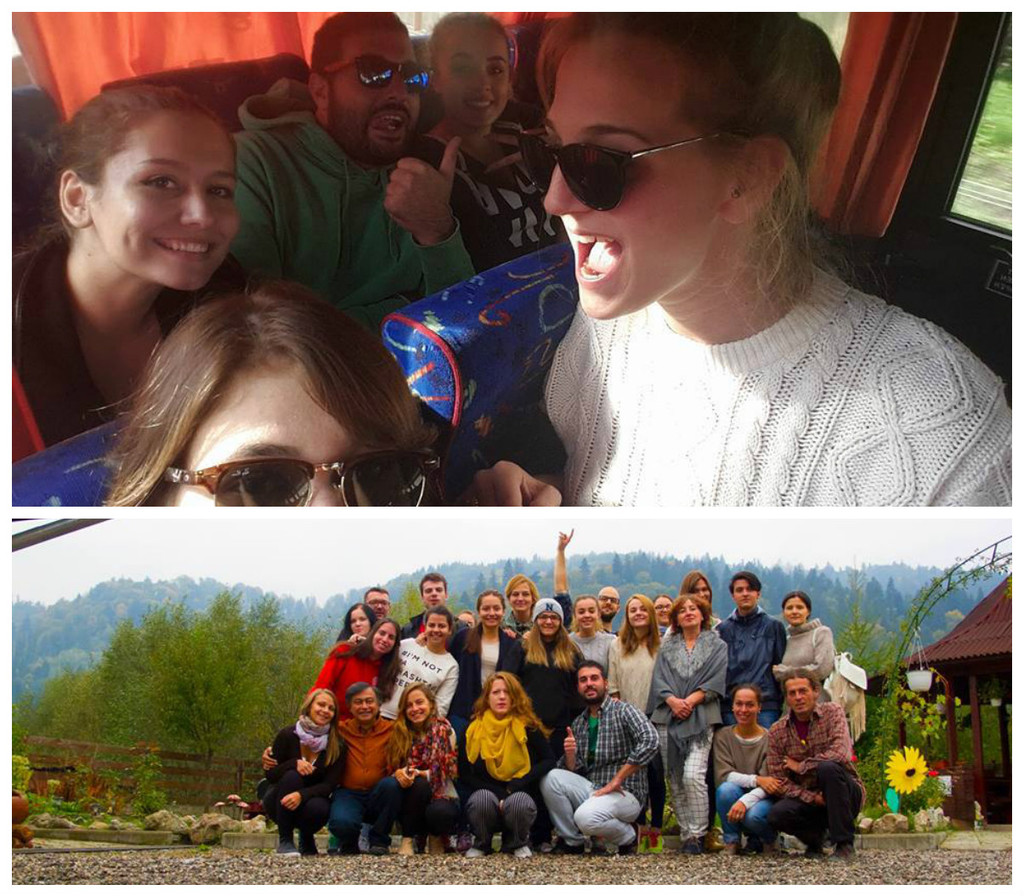 We travelled to Romania - Suceava, it was a week of training and of finding ideas/ways to captivate and encourage today's youth to change and connect more to the society that surrounds them, but more than that! All those who were there developed a big project so that the ideas weren't only on paper. So after a week the proposal arose for a friend of ours in the UK to create a non Formal Youth Group which would go to Portugal for us to mull over!
Research, research and... it's done! Our group was created "GIVE - Group Interested in Volunteering and Entrepreneurship" and it's already working at promoting mobilities and helping in projects. A week after it was created, we got requests to find people to go to a YE in Macedonia - Bitola in November. We did our best and after discussing the 5 requests again and again, we found only 3 XD Since we had some spare time, my sister and I filled the last two spaces.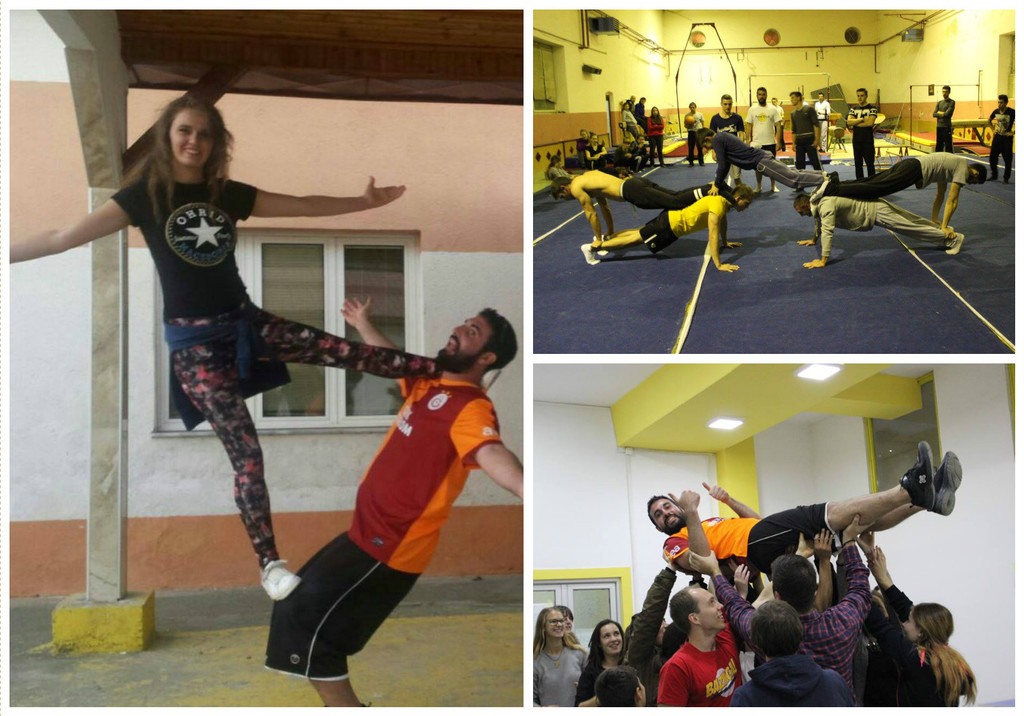 Let's go, let's go to Macedonia, let's go do StreetWorkout! It was ten days of physical development but with the theory of how to motivate others as well. At the end, we held a public event for the whole city which was received very well! But, during this YE another request arose, to find people to go to Romania - Brasov in the following week. Since they couldn't find people who were available, and since we, once again, had some free time, my sister and I and one of the participants in Macedonia filled up the spare places so that there wasn't a lack of Portuguese people in the meetings.
Now? Now I went to Portugal for two days just to clean my clothes and then i got back on the plane where I am now writing to you, on the way to the YE in Romania where will debate unemployment and learn how to present ourselves to companies. And finally, maybe after all this I'll be able to get a job or maybe I'll carry on with this way of life?!
Now back to the question, Erasmus+ programme, lifestyle or addiction?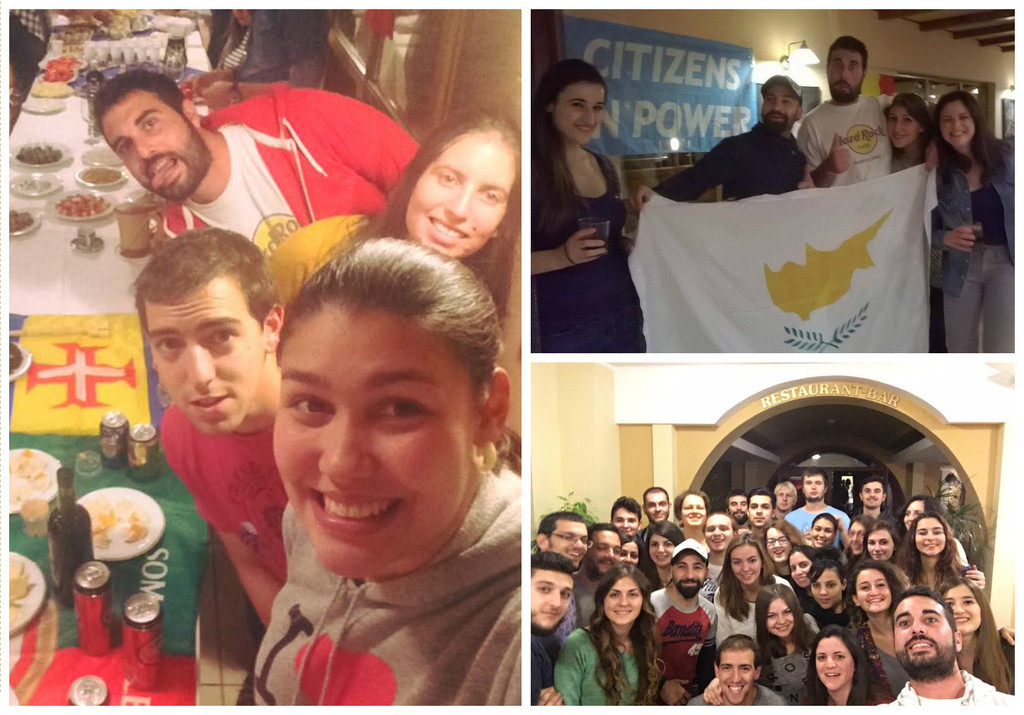 PS: Let me give you a little update on this last YE in Romania. After arriving in Brasov, we spent ten days discovering how to present ourselves to companies via CVs, covering letters, interviews, as well as examples from other people, who gave up their time to give us some advice and some real cases of business development.
In these ten days we did a lot of socialising as well, seeing that every day there was a birthday, so there was always a reason to have another gathering, which allowed us to get to know each other better each day.
People really improved through these interviews, and they made friends for life. On returning to Portugal, we soon started talking to our new Turkish friends, since we would be spending two days in Turkey - Istambul.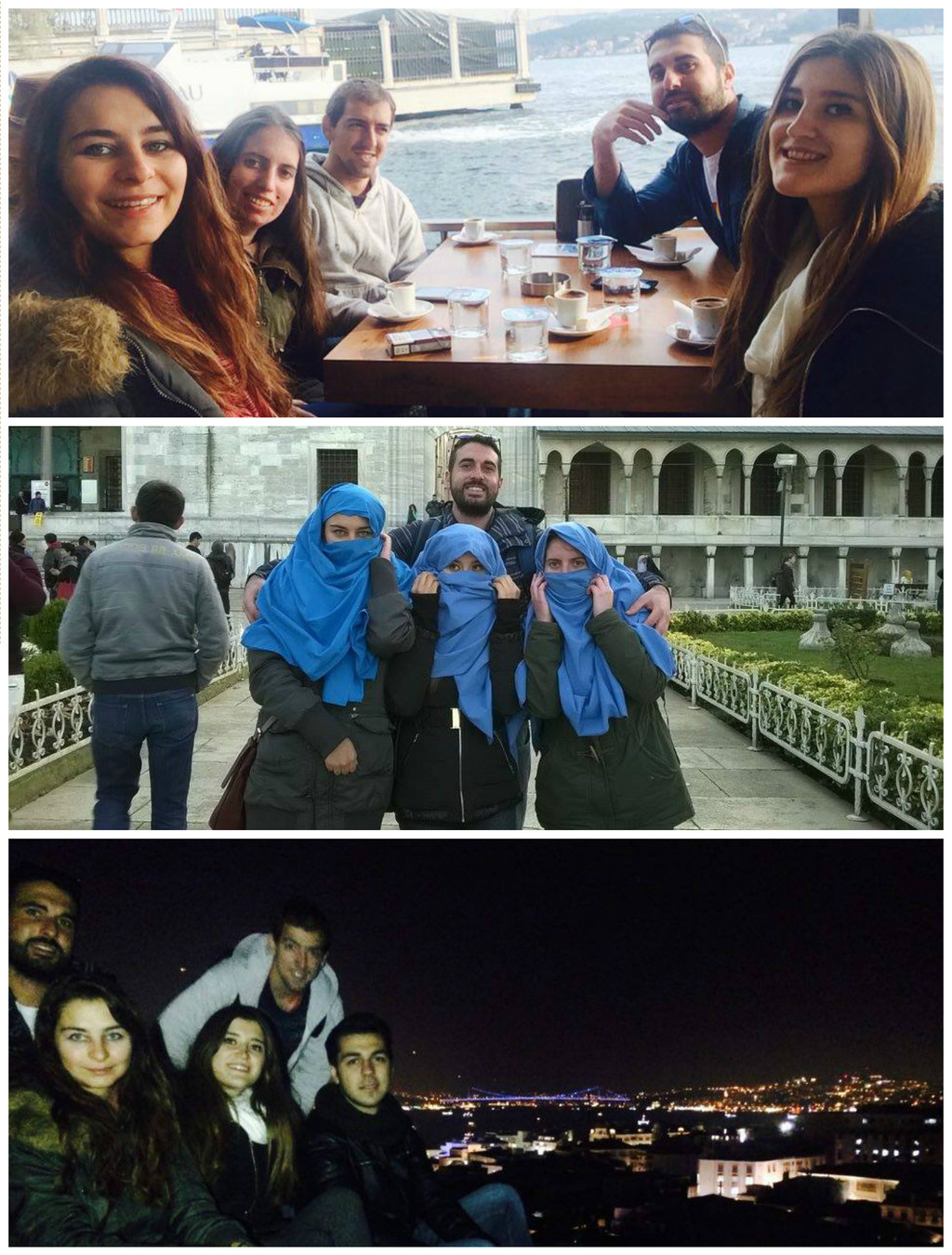 They gave up their whole day to show us everything they could in the time we had. After spending the whole day walking, getting to know that beautiful city and it's delicacies, we returned to the airport. There there was another surprise: a friend whom I had met in 2014 in Ostrava appeared, we had a coffee and a chat.
PSS: At the end of all this what I really want to say is, make the most of all the opportunities that they get or meet, but those that actually benefit you and make you grow, get to know new people, new cultues and discover the world!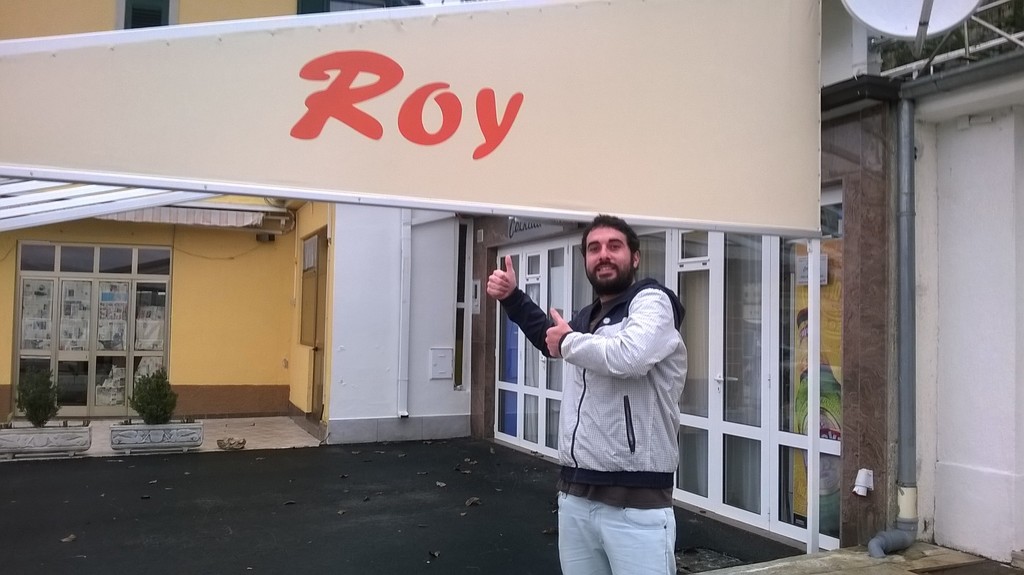 Rui Lopes (Roy) Portugal
---
Photo gallery
---
---
Content available in other languages
Share your Erasmus Experience in VŠB-Technical University of Ostrava!
If you know VŠB-Technical University of Ostrava as native, traveler or as exchange student... share your opinion on VŠB-Technical University of Ostrava! Rate different characteristics and share your experience.
Add experience →