First steps in Växjö - A discovery
Well, soon it will be six months since I came to live in Sweden as part of the third year of my International BA in economics and management (University of Lille), on a one year university exchange.
Växjö
My university is located in a medium sized Swedish town of around 85 000 inhabitants. In fact, that's a lot for Sweden, given that this country only has around 10 million people.
Växjö is a charming little town, combining a city and country atmosphere at the same time. Like in almost all Scandinavian towns, the bike is the way to go! You can make out cycle ways as far as the eye can see! But be careful, don't try and be clever on two wheels: the police roam around and do not hesitate to punish any offences.
The corners of greenery, the streets devoid of so much as a single little piece of plastic, and the commitment of the town to fight against pollution, have enabled Växjö to win the title of "Most ecological town in Europe" for the past few years. The mayor also gave us a short welcome speech at the start of the university year and really emphasised this point!
There are a number of lakes all around, and even inside, the town. There's nothing like walking next to the water when the sun is out (finally!). I say "finally" because, in fact, Växjö is not well known for being a very sunny town, and even when it is sunny it's not for long! The climate isn't especially cold, but VERY rainy! The days have been short and grey since November, which can sometimes bring down your mood. But I can reassure you: with good friends around you, you will always find something to keep you busy and make you smile! Additionally, there are several thing to do in the centre: bowling, cinema, shopping (Samarkand!).....Not forgetting the magnificent cathedral in varying shades of red which you can find in the heart of town..... It's really rather nice!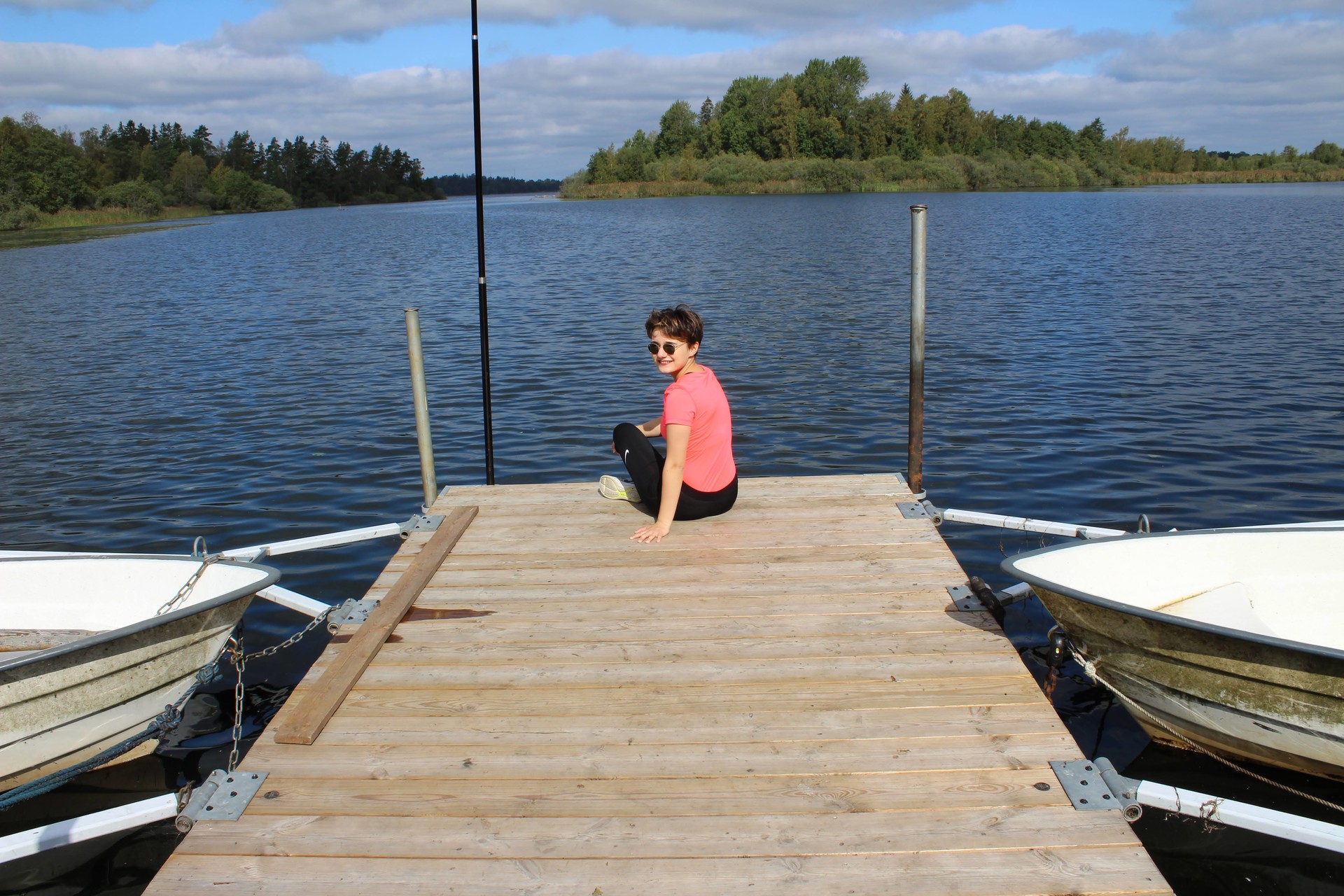 Le campus
One of the real advantages of Växjö is well and truly the ENORMOUS university campus. You will find multiple faculty buildings, an magnificent university library, two restaurants, two nightclubs, several cafés, a gym, nearby supermarkets, a hairdresser and even..... a stunning castle! A small town within the town! Even more need to move to the centre, everything is downstairs from us. Most of the students do, in fact, live on campus itself. Accommodation in the centre of town is rare, expensive, and not very accommodating..... In any case, if you are preparing to do your Erasmus in Växjö, don't hesitate for a moment to get accommodation directly on campus!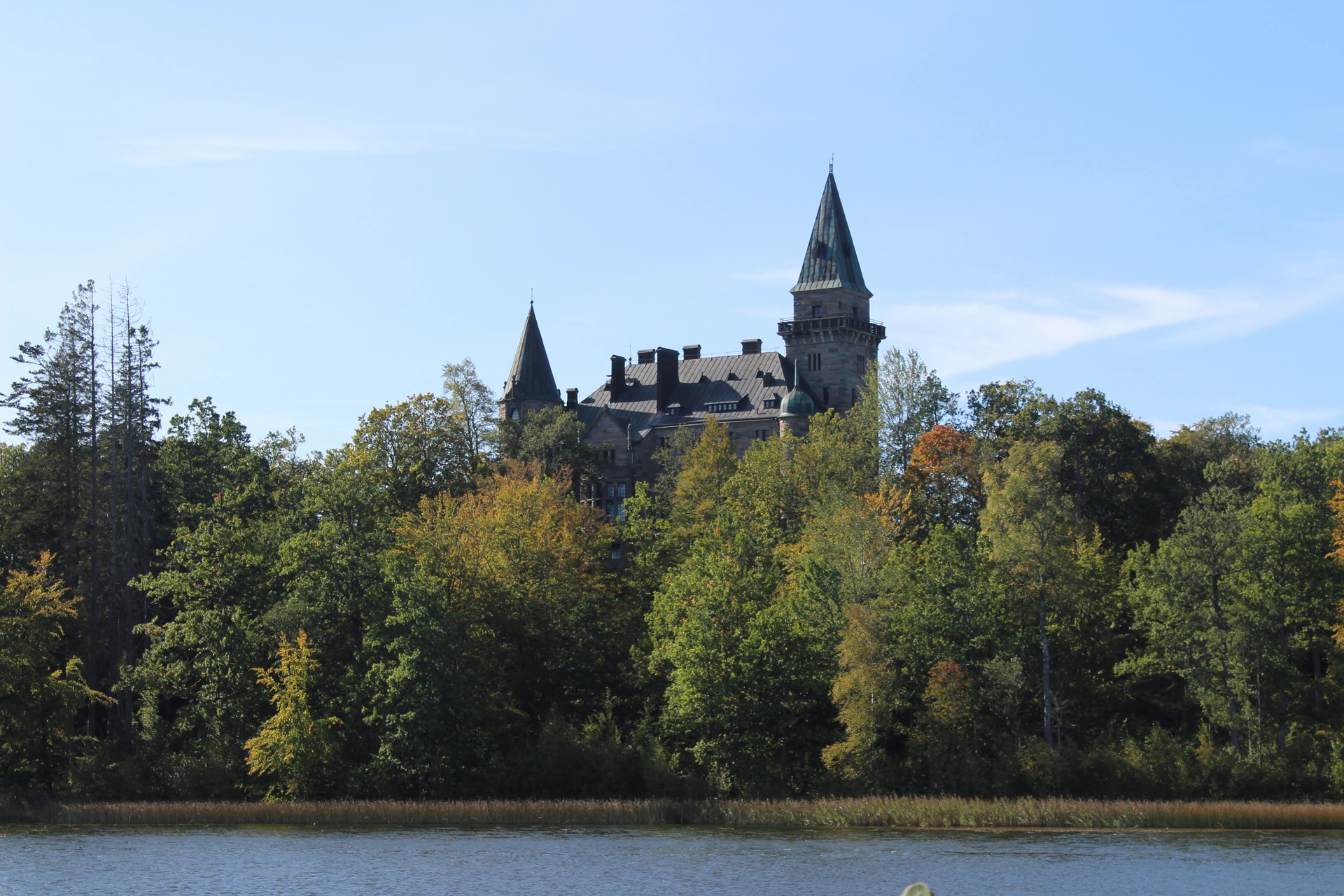 La vie étudiante
Växjö is the "place to be" if you want to both make the most of effective infrastructure for you to progress more easily with your studies, AND ALSO enjoy unforgettable moments between students! The students of Växjö, in particular the many international ones, are very open to meeting new people. You will have no problem making new friends to go for coffee with, study with, and even party with!
Studying in Växjö is for you if:
You like nature and are interested, directly or indirectly, in ecology
The rain doesn't bother you
You want to be able to enjoy optimal working conditions
Giving up the big city life doesn't worry you (on the contrary!)
You like meeting and talking with new people from all around the world
Come and join me!
---
Photo gallery
---
---
Content available in other languages
Want to have your own Erasmus blog?
If you are experiencing living abroad, you're an avid traveller or want to promote the city where you live... create your own blog and share your adventures!
I want to create my Erasmus blog! →