Living in Vaasa for a year.
Facilities

8 / 10 points

Quality of the college

8 / 10 points

Is it easy to pass?

8 / 10 points

Activities

10 / 10 points

Tuition fees

10 / 10 points

Faculty

8 / 10 points
---
Hey!
My name is Blanca, I am spanish exchange student living in Vaasa during the academic year 2018-2019. I write this post to update how is doing your Erasmus in Vaasa, in case some future excange students might be interested. 
To be honest, Vaasa is a small windy city, but there is always something to do or some place to discover. Don't worry, because there will always be a plan to do. My suggestion is to be willing to organize some barbaques, sunset meetings, and international dinners. Be pro-active, value every plan and do not be afraid of the weather are the key. 
Accomodation:
I strongly recommend you to apply for a VOAS appartment. Linna, Ahventie or Olympia are the best options if you are a student. The pros of living in Olympia is its location, it is close to everything: to the main supermarkets, city center, train station and university. The pros of living in Linna and Ahventie is the student environment. It is also close to the university, and surrounded by few supermarkets, but a bit far from the city center (15 mins by bike aprox). The less positive thing of applying for VOAS appartment is the fact that you have to buy your personal-home stuff (such as bed sheet, quilt, kitchen stuff...). But there are some second hand shops and buying-selling facebook groups where you can get everything for affordable prices. 
University: food, library, courses 
Taking into account that I studied in University of Vaasa, I will say that they have great facilities where you can work, rest and have lunch. Mathilda is the most famous canteen, where you there are 3 kind of menus, from 0.85 €, 2.6€, and 3.75€. Don't worry about food, they always have vegetarian options. The most typical dishes are based on: potatoes, rice, chicken meetbals and vegetables. There is a spacious library which normally close at 19pm, but there is also study rooms where you can be till 2am. Depending on your degree, you will have lectures or online courses. Be sure that you will be able to get enough ECTS in the University, courses might change at the beggining of the period, and you might have to change your learning agreement.
Weather:
From my own experience, to have a good coat, gloves and boots are the key. Apart from that, bring your normal clothes since most of the places are well adapted to the weather. I also suggest to have a scarf and a cap. Tip: If you do not have a suitable coat, you might find one in the second hand stores for a really good price. If you are lucky, you will be able to see northen lights in Vaasa. We saw some of them in October. 
Communication:
If you feel that you want to have an introductory approach to the finnish language, university offers some courses for beginners. Anyway, everyone speaks english here. So, you can easily communicate with people. 
Transportation:
Bike is the main mean of transport for students. It allows you to go everywhere quickly, it is easy to buy bikes in the second hand stores or in the facebook groups. There is also a bus line which goes through the city center and university. 
Places to go: 
If you want to party, there are some clubs. The most famous one is Fontana, the price of the ticket is normally 11€ (8€ for the ticket and 3€ compulsory for the cloakroom.) You can also go to Teatro, Olivers' or Omaelys. 
If you want to have lunch, there are lot of buffets (mostly indians or chinese) such as K.achi or Juku Vaasa, there are some italians restaurants and a Hesburguer in the city center. If you live in Linna or Ahventie, you can go to Brandos and have dinner with a student price reduction. 
If you want to go shopping: There are two main shopping malls in the city centers, there are shops like H&M, NewYorker, Spirit, Jack & Johns, the Body shop...
If you want to buy food: There are a few, the cheapest ones are lidl and minimani. You will find everything you need here, for sure. Prices are a bit higher than in Spain, but you will get used to them. Tip: Bring you own olive oil to cook, you will appreciate. 
Advices:
Be open-minded, talkative and curious. Enjoy everything at any time. If you organize yourself, you will easily balance your social and study life. Honestly, do not worry about the place, your experience will be made by the people.
If you want to know more or even buy some staff for your future experience, do not hesitate to contact me in Facebook: Blanca Valero. 
Have fun and Good luck!
---
This content has been entered in the Erasmus Travellers Competition and have earned 560 points.
4442 chars (444 points)
22 views (66 points)
5 photos (50 points)
This competition was made possible by: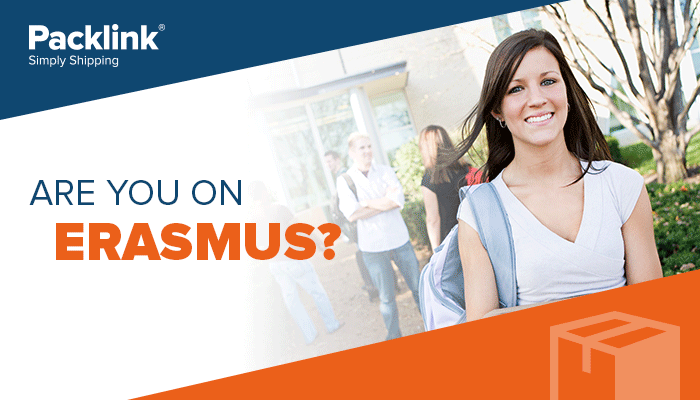 ---
Photo gallery
---
Share your Erasmus Experience in University of Vaasa!
If you know University of Vaasa as native, traveler or as exchange student... share your opinion on University of Vaasa! Rate different characteristics and share your experience.
Add experience →