Japan part 5: Hogwarts at Universal Studio Japan, Osaka
The route from Kyoto to Universal Studio Japan, Osaka is quite complicated guys, I was kind of tired because of the trip. It was maybe around 2 hours, fortunately we were helped by a high school girl who wanted to go to college, because the platform numbers were so hard to understand for me. We will be welcomed with the amazing artificial city first, which has special station dedicated for it: Universal Studio Japan (USJ) and Universal City as its name. That's a lot of places to eat and some well-known brands, or shops from Universal figures. Because I was hungry, we ate first at one of the restaurants. Pretty good, but promised myself not to order Gyooza again ... not good.
At the entrance we were greeted with a statue of sesame street and its image. There were screams of people riding roller coasters which made me so excited. We arrived around 10 a.m. and the line was a it crazy. The ticket price is 7400 Yen per person for all rides. If you could manage to buy it before online would be great. 
We took photos with the head of Sesame Street, even since your 1st step, there were all souvenir shops and everything is so nice. I bought a Slytherin scarf. I almost bought the whole set of the Hogwarts uniform. First, we went to the Sesame Street and Snoopy sections first. From a distance Elmo's head skateboard rides did not look scary and the impression for a child. Well, turned out it was pretty scary for kids. It felt like we're hanging on Elmo's skateboard. After that we rode the balloon in the shape of an elmo head and friends. The staff is so well dressed according the theme and so friendly to everyone, not only to the kids. They look like as they were part of Sesame Street, giving us directions and high five. In the Snoopy area they have also an interesting roller coaster and a giant piano that you could play by stepping on it.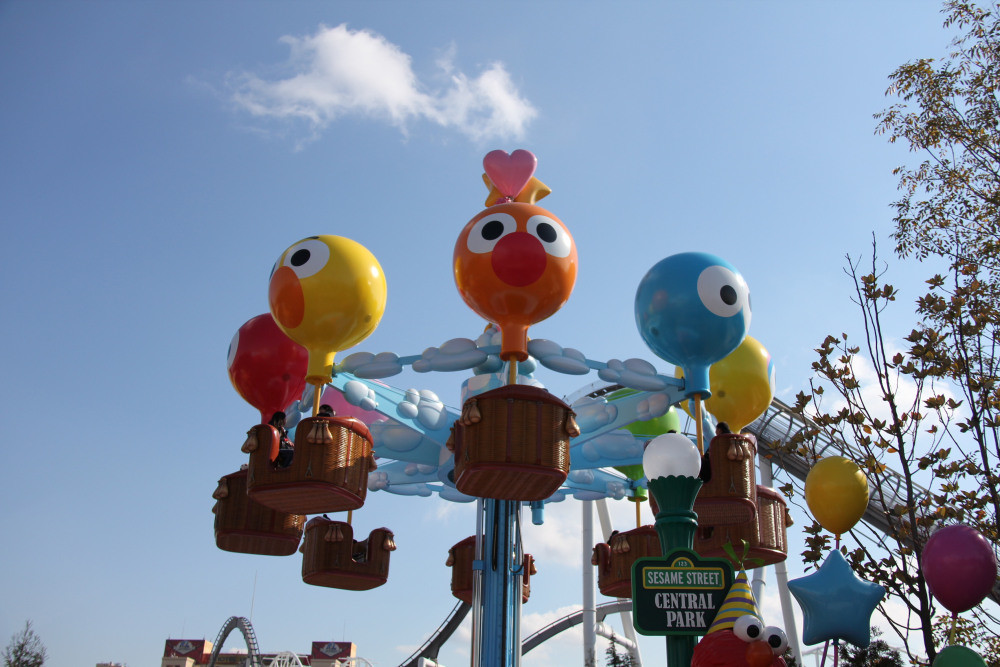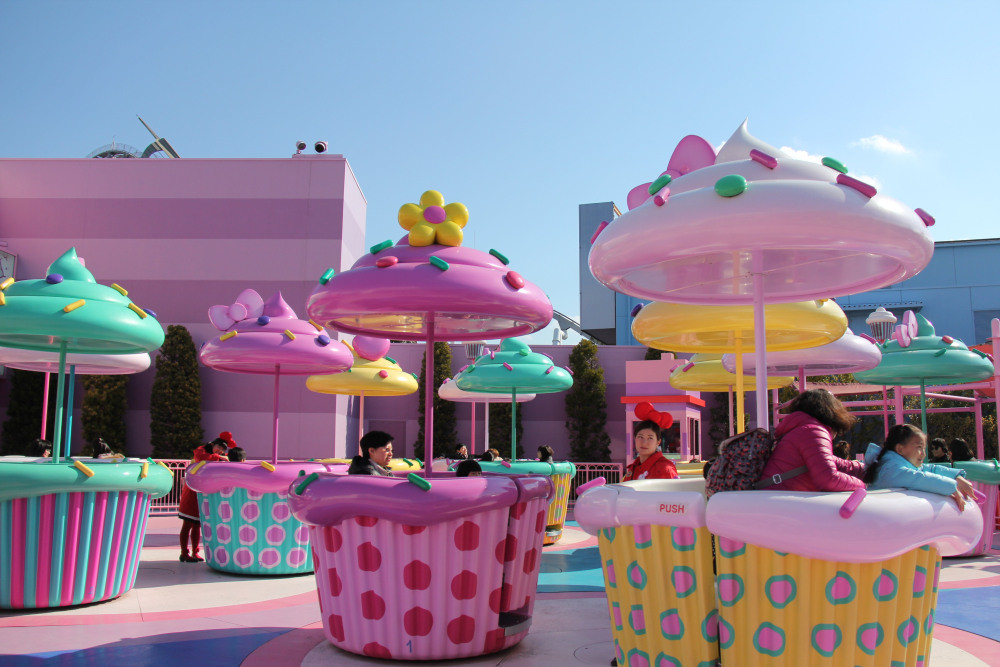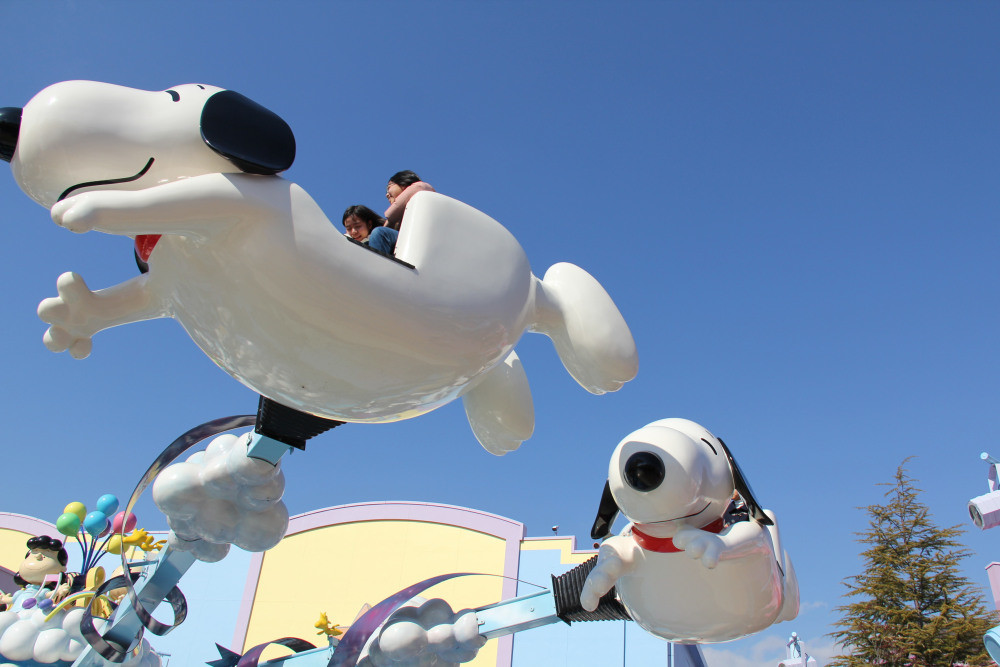 My main goal to go to USJ was for the Harry Potter area. I was so nervous to experience this.  All shops are there just like in Diagonalley: the candy shops, correspondence shops, butter beers and school supply stores, and yet the best part is the whole Hogwarts and the river. I was almost cried because of this. Dear, anyone who built this place, I really worship you and wish you all the wealth in the world. Besides that, in the center of the city there is a performance by group of staffs wearing Hogwarts student uniforms and they also sang songs. There is also the giant frog which is a robot. Around the stage there are flags of the four dorms like we want to watch Quidditch. They really take the details in a whole new level. I tried the butter beer and it tasted funny, sweet creamy beer.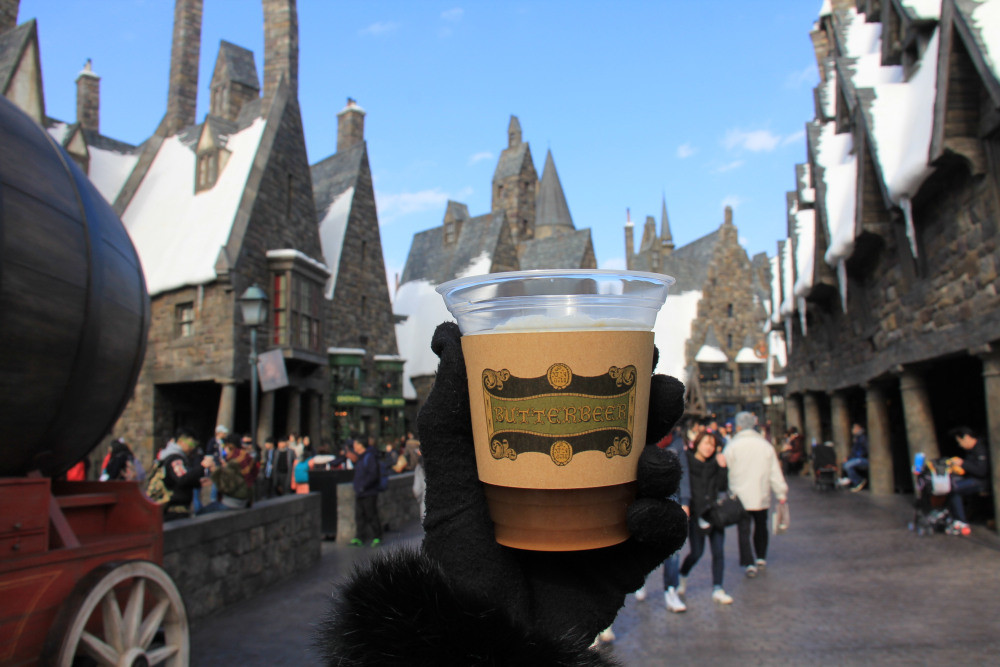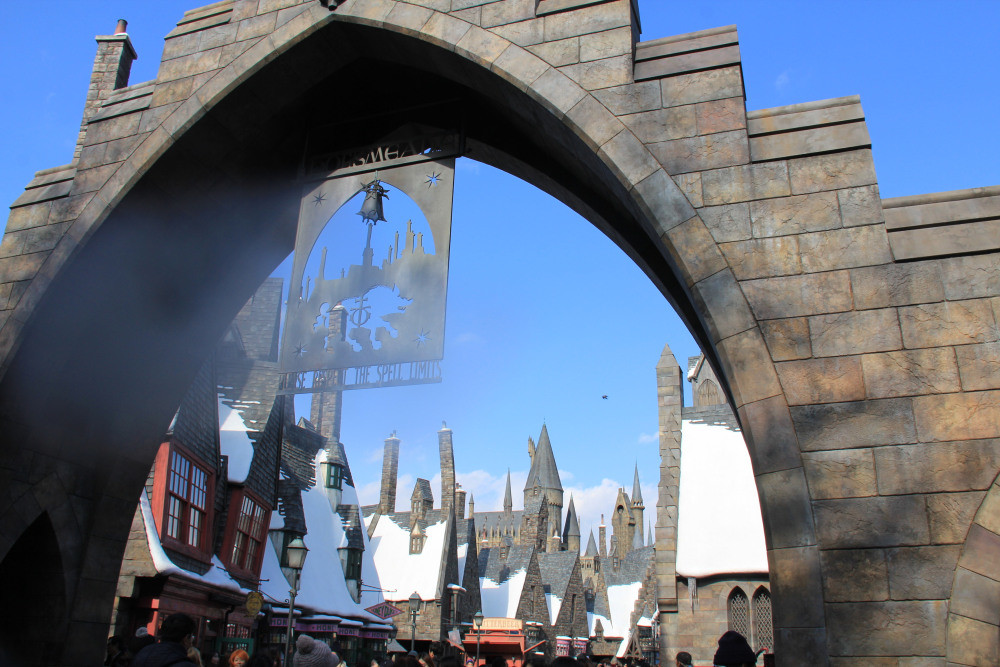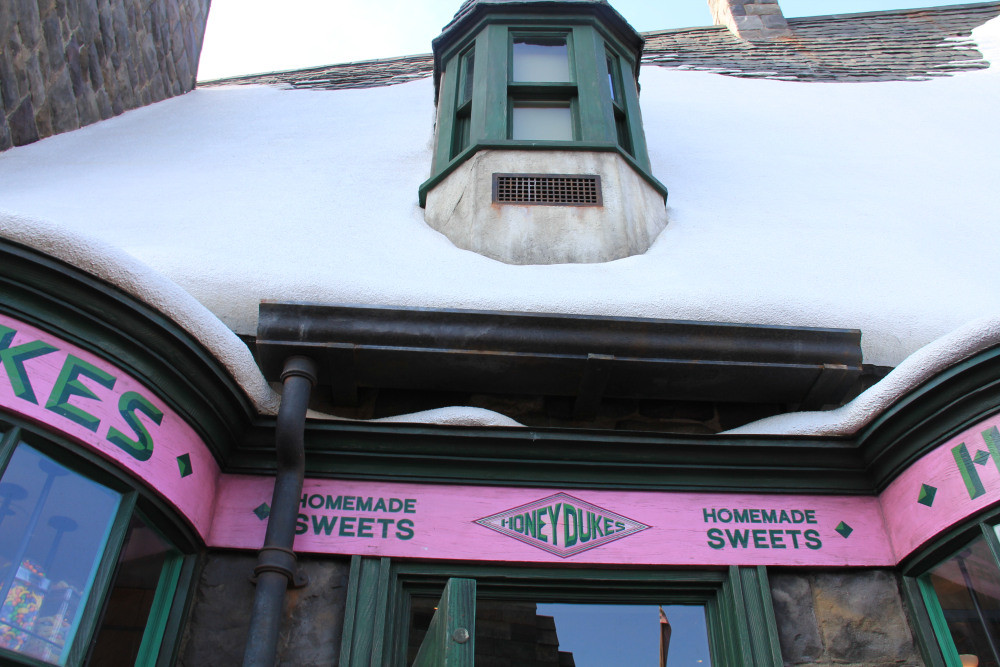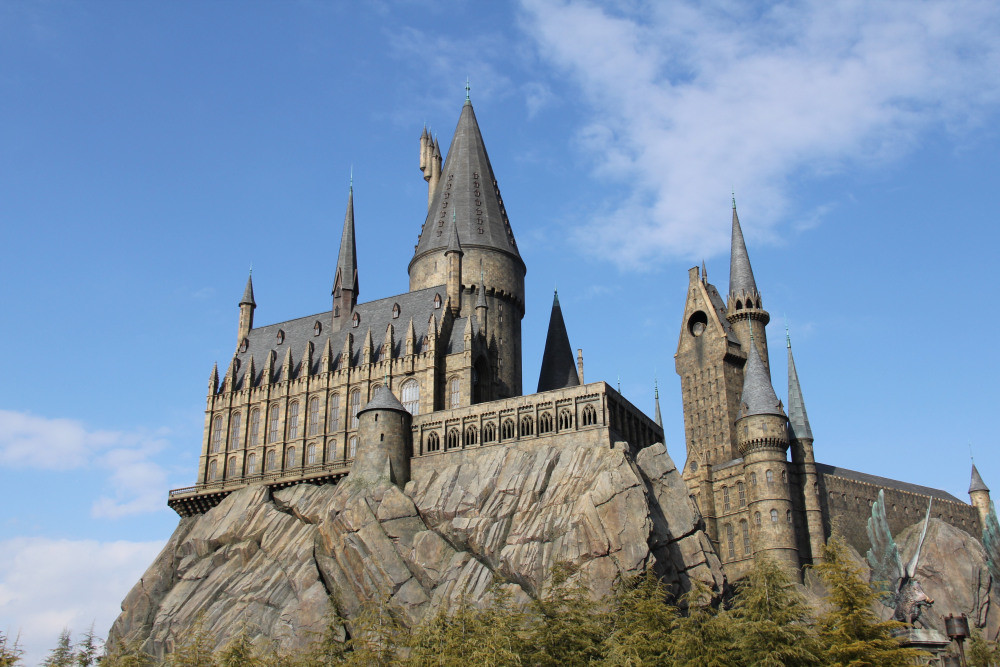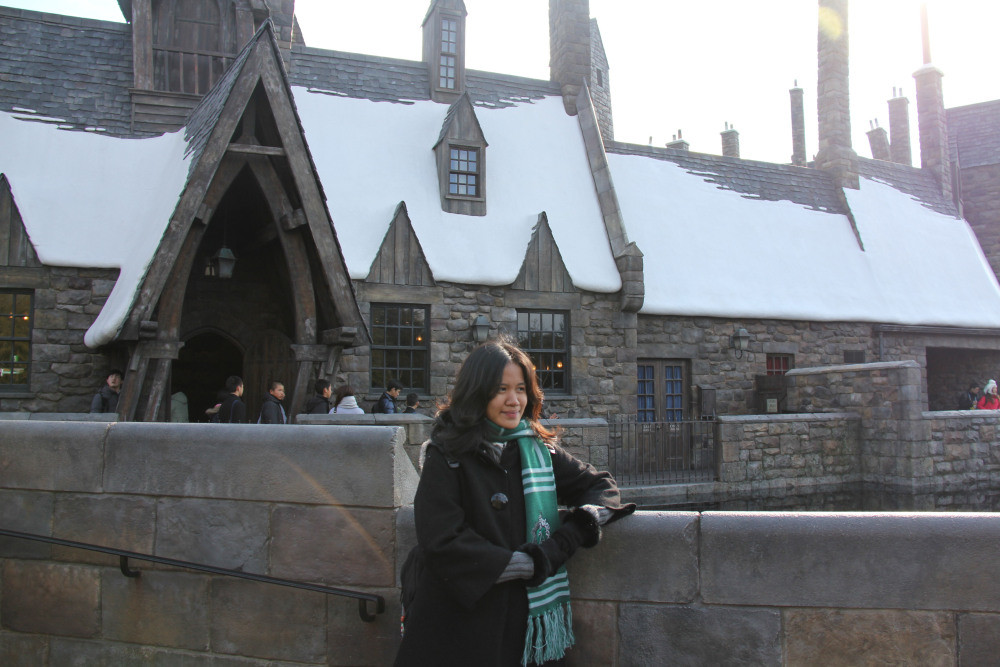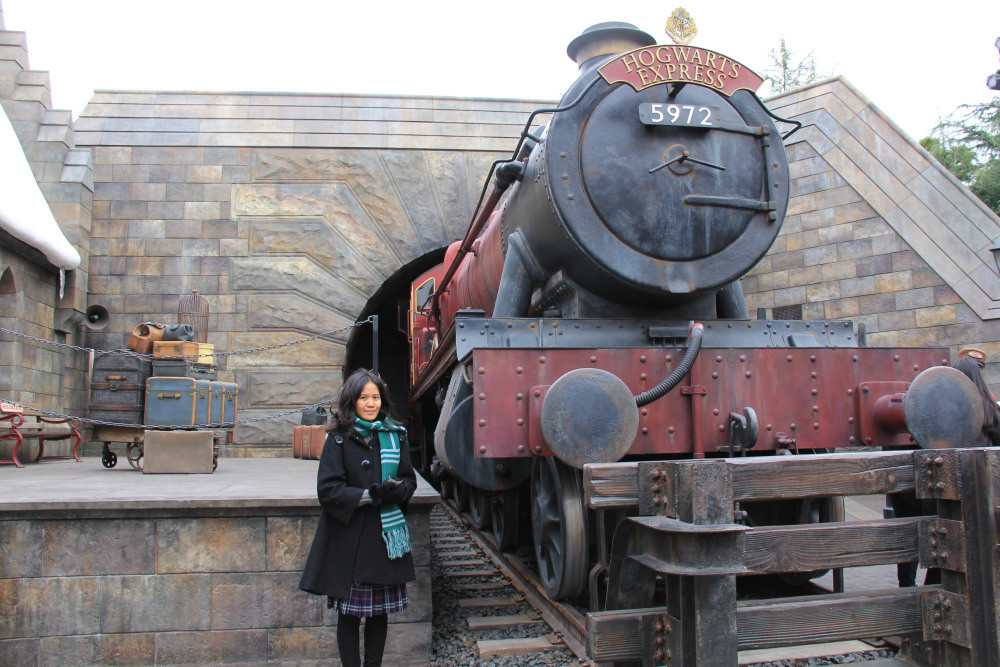 Getting into Hogwarts was almost two-hour queue. Crazy, right? The interior was so crazily detailed, but the audio was in Japanese. I was so proud of Japanese for their consistency. We took a ride inside the castle with 4D glasses that brought to into a short recap of Harry Potter stories like meeting the Dementors, Spiders in the wood, Voldemort, playing quidditch with the physical effect. Even the photos inside the castle also could talk just like in the movie. At the end, we entered the Hogwarts dining room where everyone congratulated and cheered because we were act as the heroes. Well I never liked this flamboyant treat of Gryffindor anyway. But it is fine, as long as I can fly and is also praised by Daniel Radcliffe. This is one of my best experience in life, really. There were also another roller coaster as Hippogrif. 
I could not imagine if this effect and technology is applied in Indonesian Ghost House Ride though, it would be really tormenting.  
After, we had little snacks and strolled along the American side which had Jaws, cowboy thing and Spiderman area. I was not interested at all so we just took pictures in the fake harbors and the café. I mean, they are really in a super different level in taking every single detail seriously.  At the end, you will find this giant globe where you can enjoy the greenie park and starring at Walt Disney's statue. 
I suggest you to have 3-day pass and stay in Universal City if you enjoy the extreme rides and if you really want to try them one by one. I am personally not a big fan of extreme rides so a half day for me is enough. On our way back to Kyoto we wanted to go to Shinsaibashi but we could not find the way because we were to tired. There were like New York kind of street there with the famous Glicoman. Overall, this trip to USJ worth the wait and the price because you will be really jaw-dropped by their dedication in making films scenes into reality that you can touch and play with.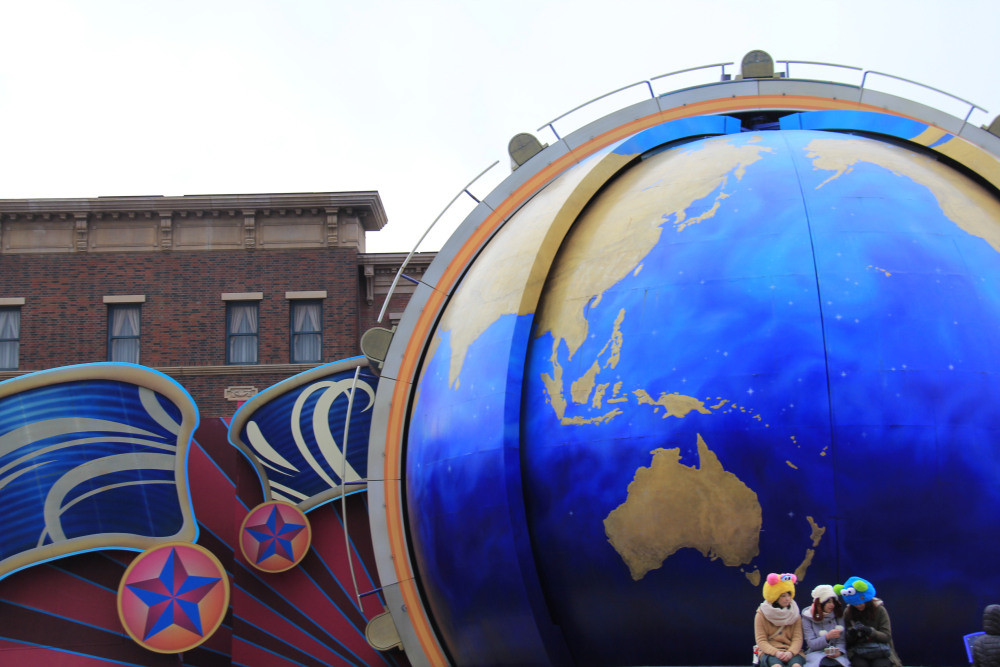 ---
Photo gallery
---
Want to have your own Erasmus blog?
If you are experiencing living abroad, you're an avid traveller or want to promote the city where you live... create your own blog and share your adventures!
I want to create my Erasmus blog! →