Japan part 4: Kyoto
Konnichiwa, people! 
Today we are going to explore Kyoto! I'm so excited. So after taking a shower, we went to the bus pool which is right in front of Kyoto Central Station. Inside the station there was a bakery, and the ticket turned out to be a one-day pass. This bus was already set for tourists, so the map and route were very complete and clear. Cool! So our first destination was to go to Nijo Castle then to Kinkakuji, Gion and Fushimi Inari gate. 
The bus was quite crowded even though it's still around 9am. Anyway, finally we arrived at Nijo Castle, which apparently the tickets were also bought using a vending machine. It was about 600 Yen per person. Rates for local and foreign tourists are different. To be honest, this one is one of my favorite places so far. Very beautiful, minimalist and elegant with so many golden trees.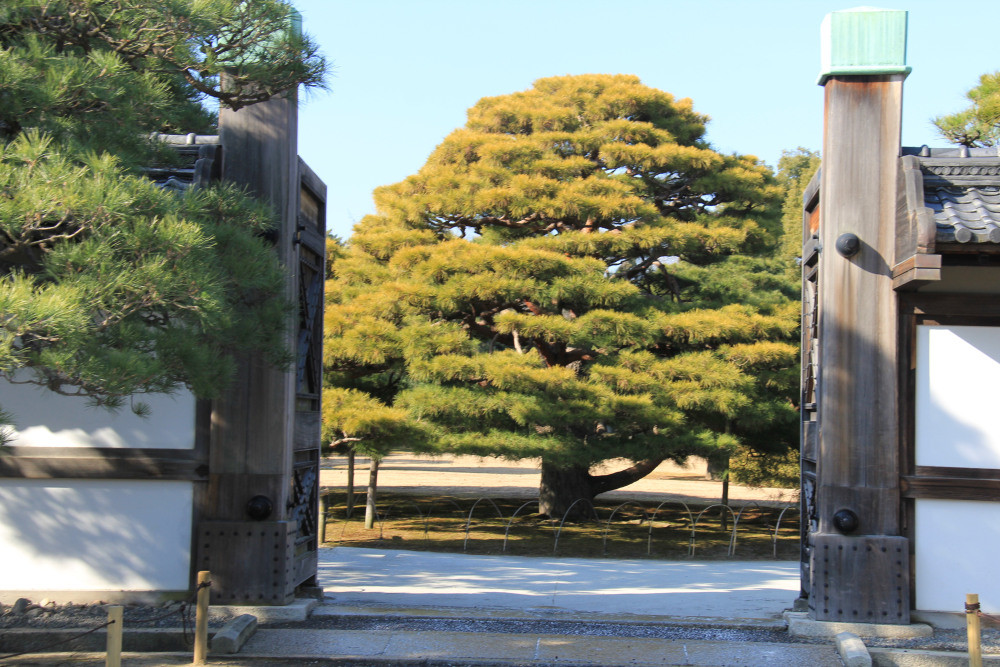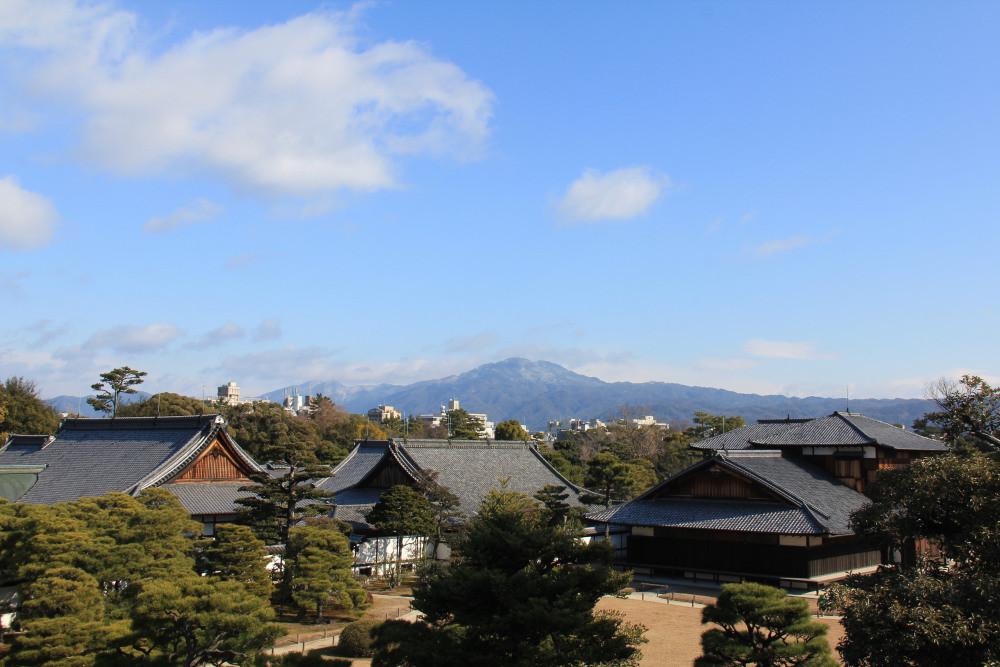 Nijo Castle was built during the Edo period and consists of Ninomaru and Honmaru Palace with many areas around the park, even a river that surrounds it also like an illustration of a palace in your oriental bed time stories. Nijo Castle was also one of the UNESCO heritage site nominee. 
Then we were allowed into the palace. I was too excited until the point that I did not notice that we supposed to wear special indoor shoes.  So, I entered without sandals and it was super cold. I went alone because my mother could not stand the dusty air due to her asthma problem.
So in the interior consisted of different functional rooms. There were still original rugs that have been renovated for several times, there are also 2D paper dolls of the kingdom people as if there were real activities inside. It was so spacious, nice and somewhat mystical. In the middle of the palace there is a very nice garden like an oasis amidst these cubes of chambers.  
After coming out and wearing my shoes back, my feet were almost frozen and we went to a fairly large garden of the palace (there was a mini lake which was semi-frozen), and across the bridge to another part of the palace ... Anyway, this was very wide and there were several palace sections in the palace. We took the stairs that can get a view of the whole palace. 
Finally, we went to the gift shop and the rest area. 
The shops are unique and everything impells you to buy it all. When we dropped off at Kinkakuji, we were looking for a place to eat but the ending was tempted to the knick-knack shop, but because we were so hungry we decided to eat in a closed shop but somehow compelling to visit. Our decision was the best! The owner of this shop is a husband and wife in their 70s. They have a very cozy and sweet Interior and souvenirs from around the world. We sat like a kind of bar, and they cooked everything in front of us. I ordered toast and some kind of fried rice. They worked in silence and worked hand in hand. They even gave us local oranges as dessert.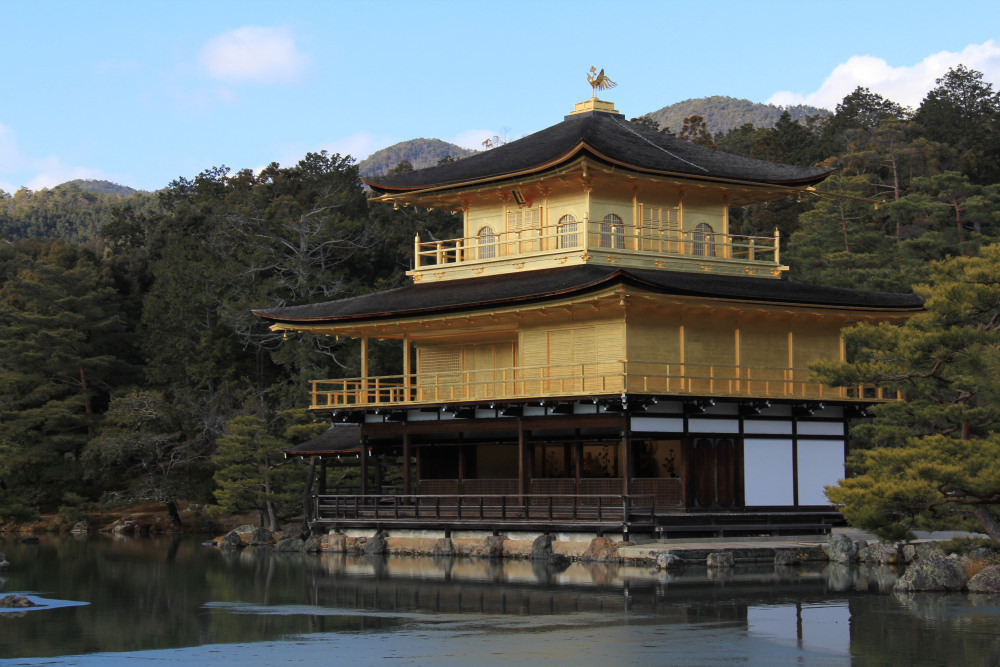 Then we went to Kinkakuji and it turned out to be crowded. It was a period between winter and spring season, so the grass is green but still covered with melting snow. 
I have to admit this place is so exquisite and peaceful with the real golden temple made of real gold in the middle of the lake. Kinkakuji is one of the Zen Buddhist Temple which attracts many tourists. To be honest, we could not really see what is inside the temple because it is far in the middle of the ponds. It really feels like we came to other peroiod in the past where you can imagine the emperors praying there. Despite the distance, you can try to peep and see that there are many Buddha statues in the first floor. You will be then directed to the top of the valley they have places to eat and interesting souvenir shops. 
The next route is Gion! We took the wrong bus, this is the last stop at another station. Panic, but it turns out it can come back to the route we wanted. Anyway, we're going to Gion which is Kyoto's most famous geisha district, located between Yasaka Shrine and the Kamo River. Here you can find a lot of shops, restaurants, tea houses where geisha will serve you. We did not try tho. It really feels that you were entering a new universe with people wearing traditional yukata (Japanese costum) for religious ceremony. We spotted one geisha walking so subtly between the house complexes and people praying in the mini temple they have in front of their houses. It was really a magical view.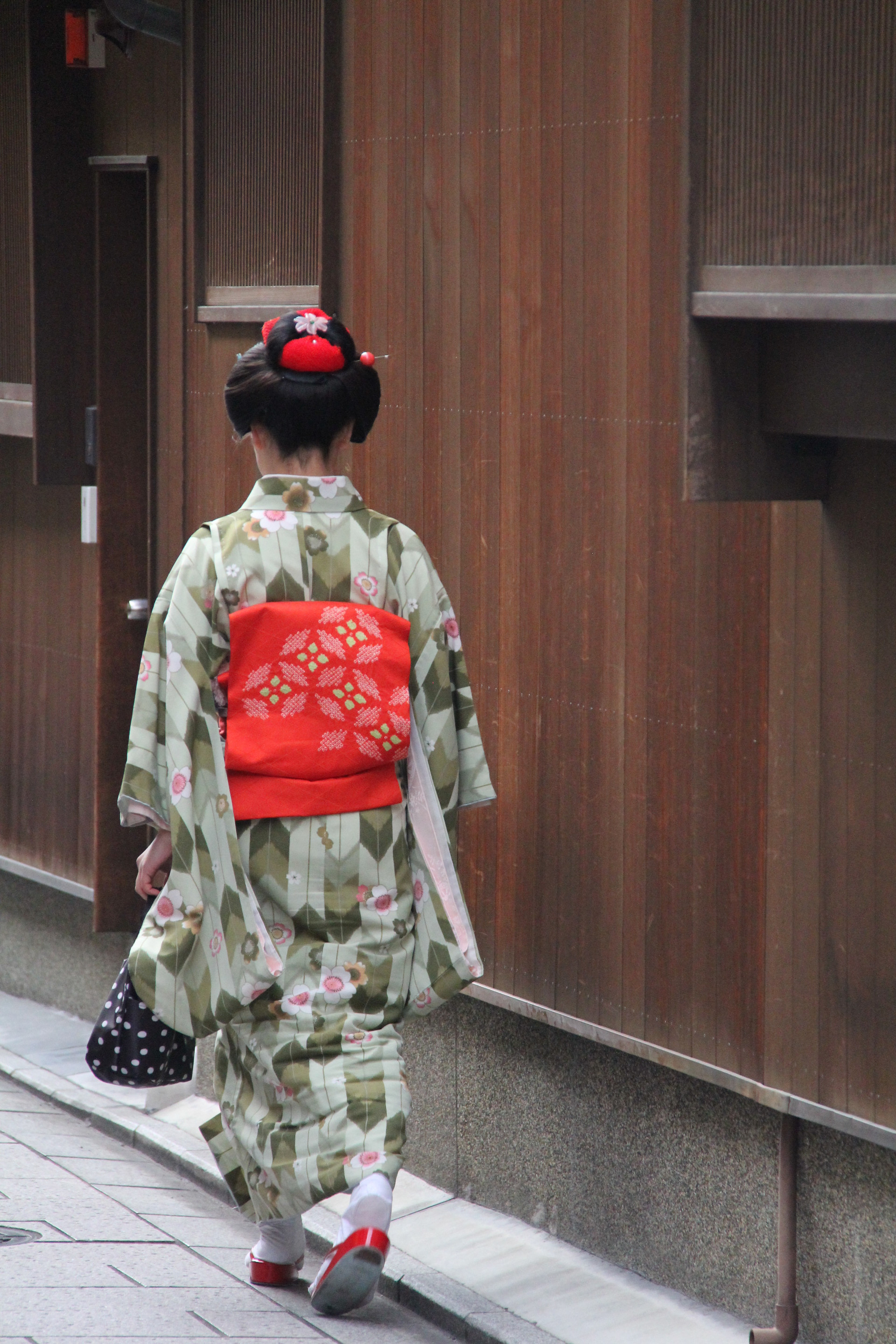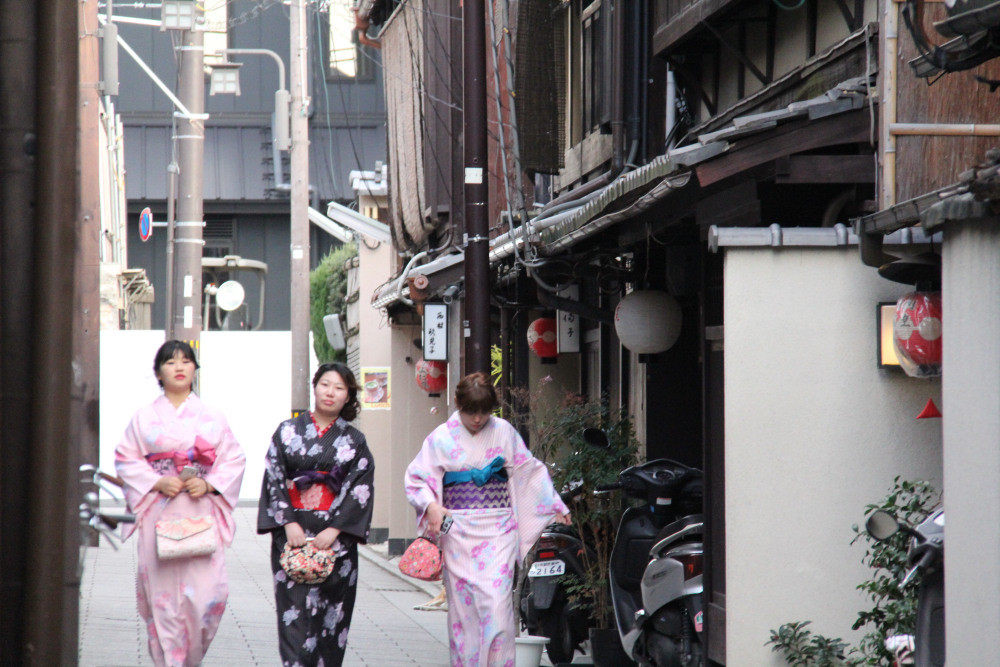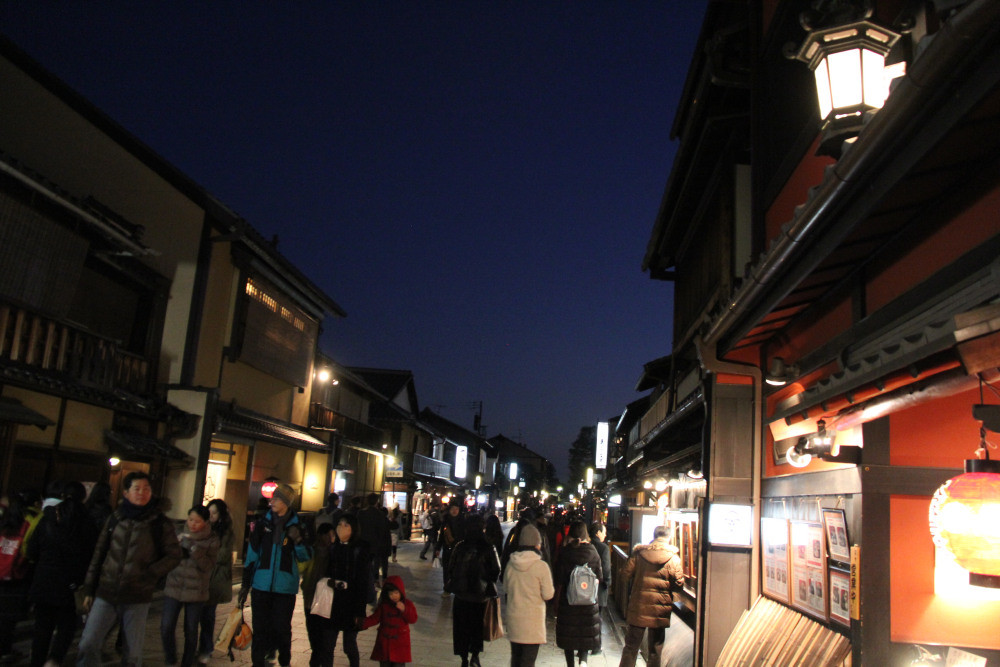 Fushimi Inari Shrine is an important shrine dedicated to Shinto belief in Southern Kyoto. We ate in a lovely BBQ place in one of its neighborhood and found a lot of interesting souvenir shops. It is famous for its thousands red gates that turns out being the way leading you to the sacred Mount Inari forests. However, we did not hike to the mountain but only went throught he amazing gate. From this shrine we went back to city center and we went to a mall where I found a Sylvanian Families special store. 
We were very tired and hungry. The weather was not cold. Finally, we ate at a place like Yosinoya's class again, but it's delicious. The vending machines were very confusing to follow. Finally, we got back on the bus to Kyoto Central station again and got tickets for tomorrow to Osaka.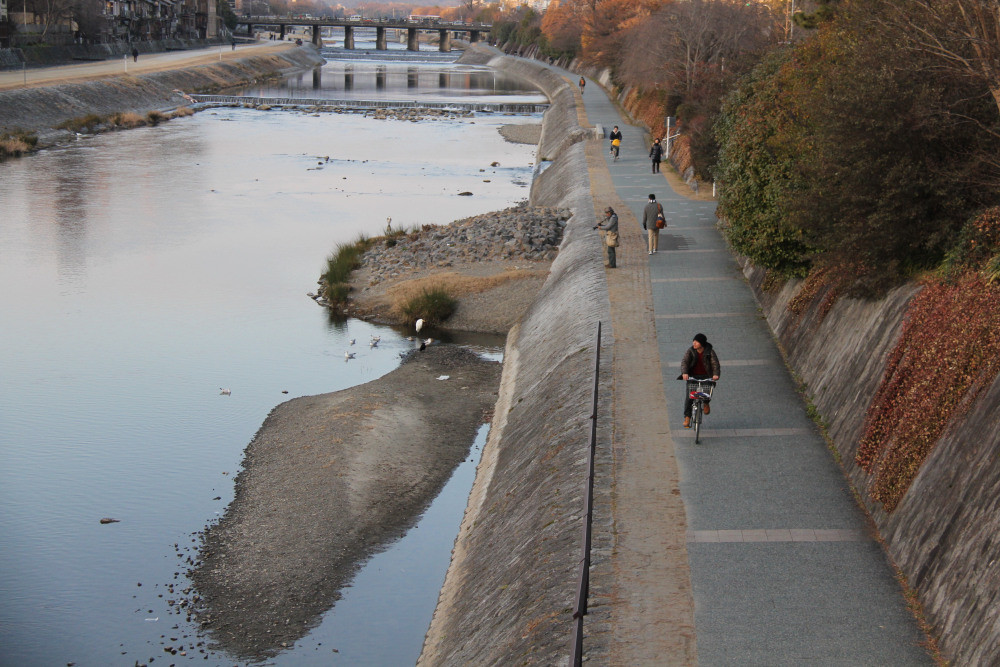 ---
Photo gallery
---
Want to have your own Erasmus blog?
If you are experiencing living abroad, you're an avid traveller or want to promote the city where you live... create your own blog and share your adventures!
I want to create my Erasmus blog! →