Japan part 3: Shibuya and Akihabara
The days in Japan were not like holidays, it gave me the feeling that I was the part of the citizens. I am in love with all their tidiness and orderliness without any loss of creativity madness. Today we tended to be more relaxed, because we want to save energy for going to Kyoto later in the evening. Actually you can go to Kyoto by plane or bus. But why go to Japan if you don't try Shinkansen as well?  It's pricey anyway, about 13,400 yen per person, one way.
We went fist to Shibuya in the morning. Anyway, I don't really understand what makes Shibuya so crazily famous. It is said that it has the famous crossing section of the roads where hundreds of people crossed at the same time. Well, after we tried doing it (twice) turned out it was just ordinary anyway. In Japan, if you want to cross the road as long as the sign for pedestrians is green, just go straight, don't worry, because everybody will stop and prioritize pedestrians. The condition is much different from Surabaya where people will get annoyed when people are crossing the street and even go through before the green light is on. Well, I hope now people are getting better and more educated.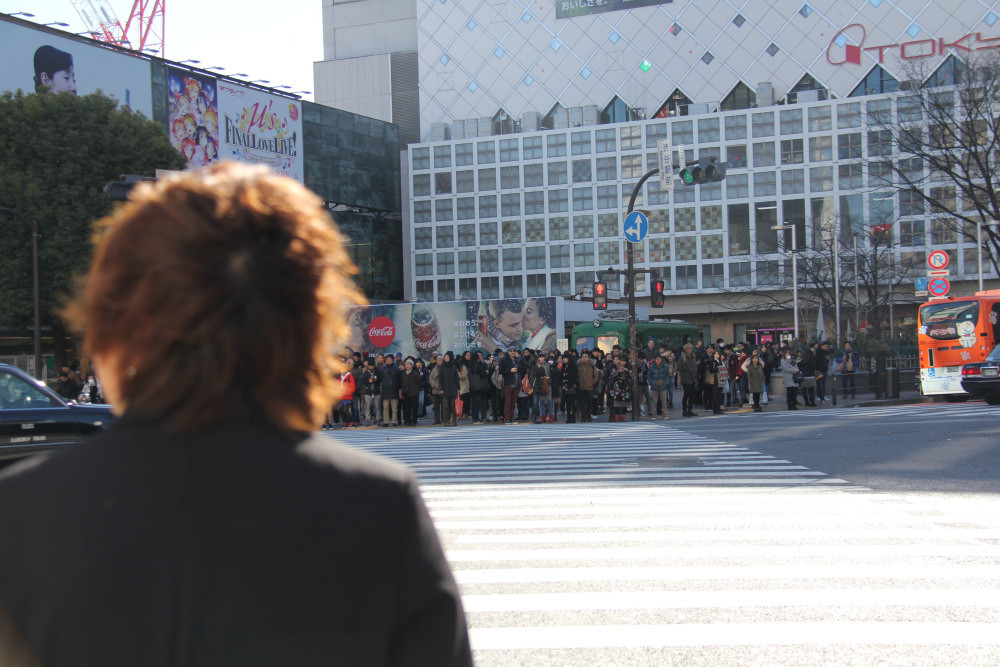 Then we looked at the shops near Shibuya, ended up going to UNIQLO because we wanted a jacket would protect ourselves from the cold wind. We did not know that Japanese have this kind of hot patch that you just put on your skin so you do not need to wear extremely thick cloth for winter. We could have just bought those magic patch. 
After that we went around a long time looking for a statue of Hachiko. I hate Hachiko story, it's just too sad for me. That's why I didn't want to stay there any longer. Do you know the story of Hachiko? It is about a very loyal dog that really loves its master. This dog always picks up the master in the train station but one day the master passed away and it still goes there waiting for him. But really, this spot is really crowded with people.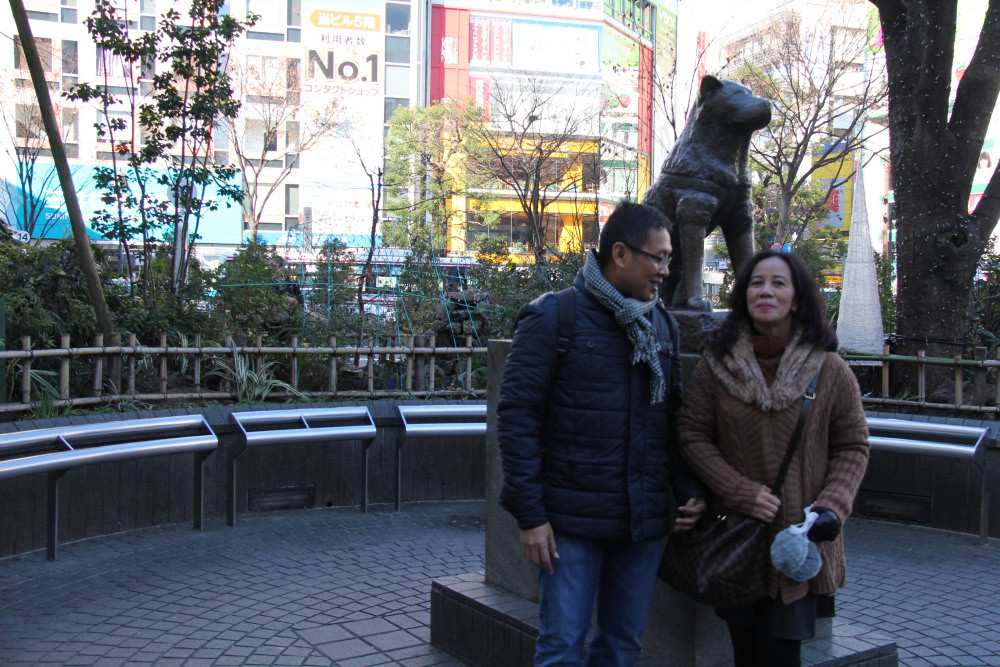 We had lunch at a mall very close to the statue of Hachiko. In general, proper eating places are always located on the 9th floor. We ended up having lunch at a cute restaurant and ordered a kind of chicken karagee. I also ordered a raspberry yogurt here. 
After eating we went to the station again and headed to Akihabara, which is the heaven  of anime, gamers, and Japanese characters. So it's too good to be missed. Once I arrived at the station, I was surprised by the number of globe vending machines with 100-400 yen, where you will get a transparent ball containing the figures you want. At that time there were about 40 vending machines in the center of the station! I was getting crazy deciding which one I wanted to try. For example, with 100 yen, you might get a one piece key chain or a Gudetama, a character which is basically an egg. Gudetama is so cute you have to google it. 
I am very confused which one to choose, everything is so cute. Finally, I ended up in a vending machine full of a Persian cats figures, I got a Persian white cat again eating mille crepes. Adorable! I really want to save this one for me, but I know someone who might be more happy to save it, Milla. So later on I gave this to her instead!
Shortly after leaving the station we will immediately see Gundam Cafe and AKB 48 Cafe! AKB 48 is a Japanese idol girl band consists of maybe 15-ish girls singing and dancing. AKB stands for Akihabara. But because we are fans of neither of them, we just looked at the menu. Actually it's nothing too inovative, just for example a burger but the bread is stamped with a Gundam picture, and the names on each item are related to the theme.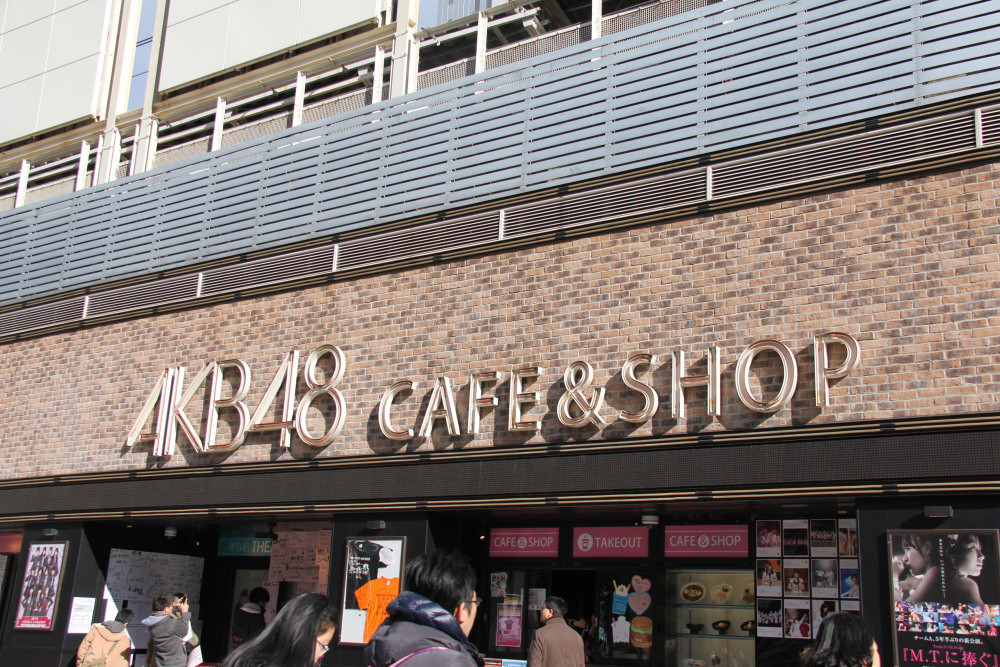 If you want to go to the center of Akihabara you have to turn left from the station, at that time we were very wrong to take the way straight. At that time there was a market on the street selling cheap action figures. But because of the cold and the wind was cruel we entered into a supermarket that was very cozy. Well, this is where I found my precious MEIJI candy which I said resembled a lost childhood "dreamy" candy. 
After going through the market and turning left and left again, into an alley we found a Crepes stall similar to Gotemba and Harajuku but I always postponed to buy. I was confused about between strawberries or bananas, finally I bought bananas. The yummiest crepes so far in my life! Literally a copy of what they promote in the figures of the shop. I also found an online review of a cafe whose waitresses were wearing clothes like those in the manga but I could not find it with the time that we had.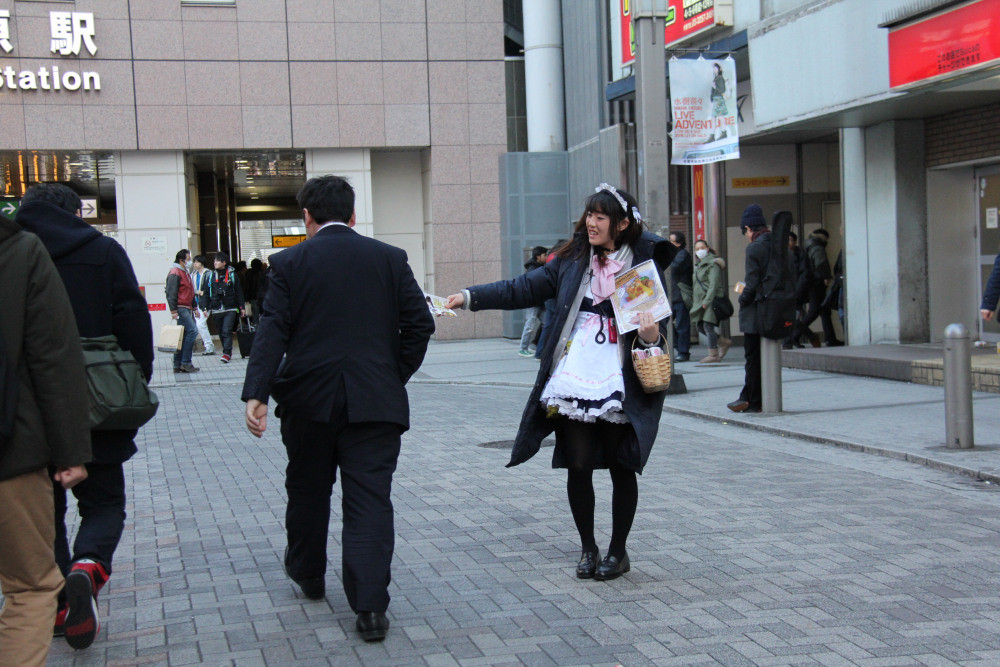 We had to go back to the hotel in Ginza to get our luggage to take the Shinkansen to Kyoto. The name Shinkansen is Nozomi. What a beautiful name, like an Indonesian novel. Before going to the waiting room, we got to the center of souvenirs at Tokyo Station.This is another madness. If you think Tokyo Banana is a creative and unique Japanese snack you are wrong! Tokyo Banana is only 1% of the variety of souvenirs here. My mother and I just looked at each other and... speechless. I don't understand anymore about their level of creativity and everything is so unique and good and the packaging is crazy. Because we really want Tokyo bananas, we bought Tokyo bananas but at that time there was a new product that was smudged like tiger skin. It's delicious ...  
The waiting room feels like an airport.  The cold of the night was bad, and the waiting room was quite crowded. Finally, we went to the platform 10 minutes before and there was a cleaning service troop who was simultaneously in the train cleaning. I was really amazed.
This Shinkansen has a standard interior. The seats are 3-3 which is comfortable. The good thing is that it's just fast, but it's not fancy like what I expected. The 2.5 hours of a trip like flying, like I did not feel any roughness of the rail at all. 
Finally, late at night we arrived at Kyoto! At first I thought because Kyoto is a cultural center, the station would look more ancient than Tokyo. I was so wrong, it was incredibly modern too. We stayed at the New Hankyu Hotel, just 5-minute walk from the station. We are so ready to explore Kyoto!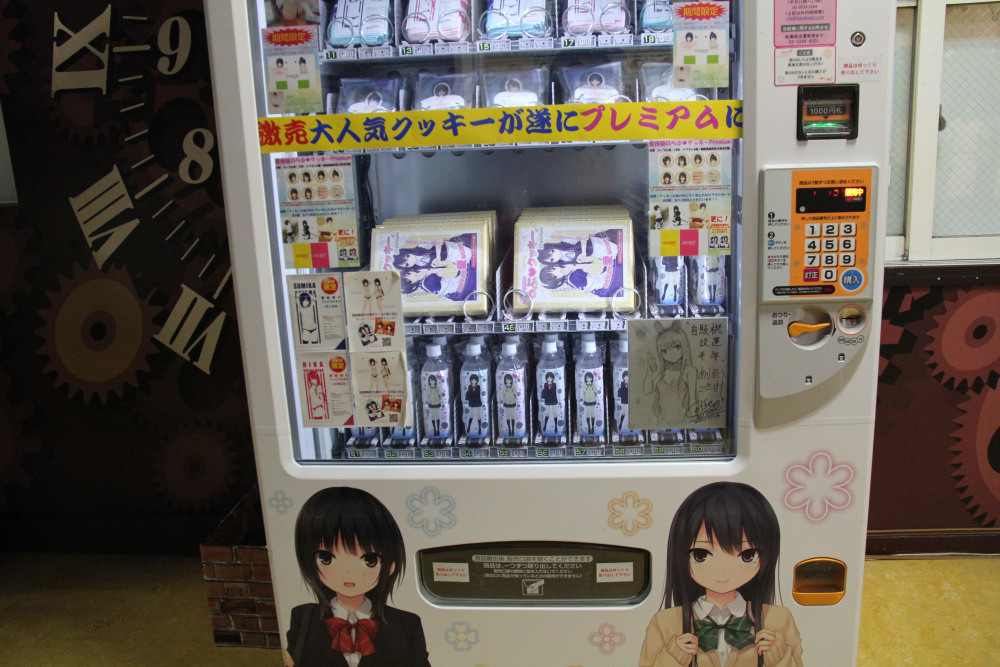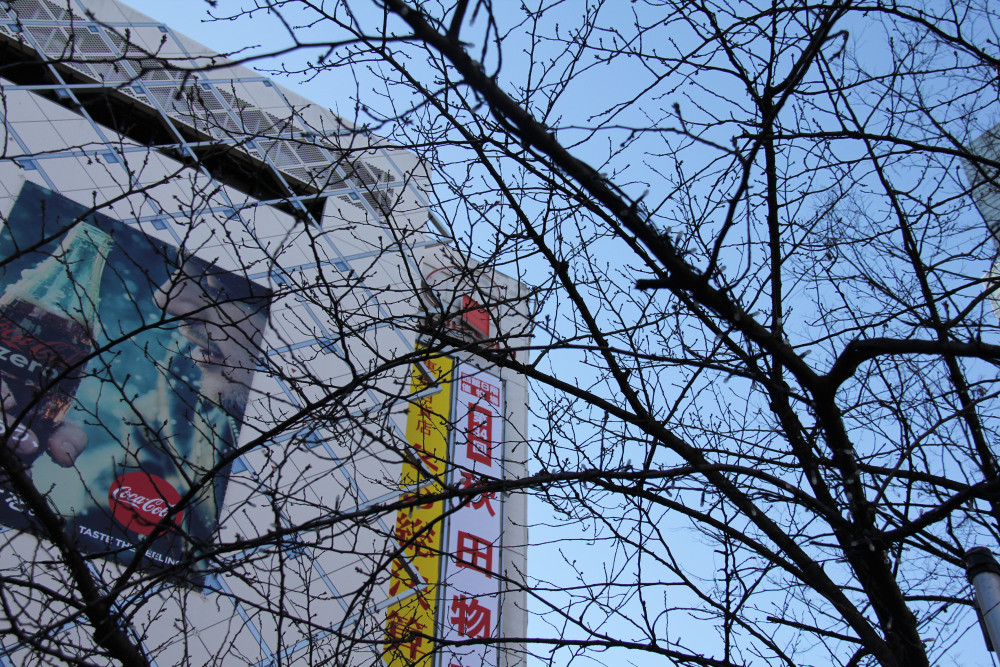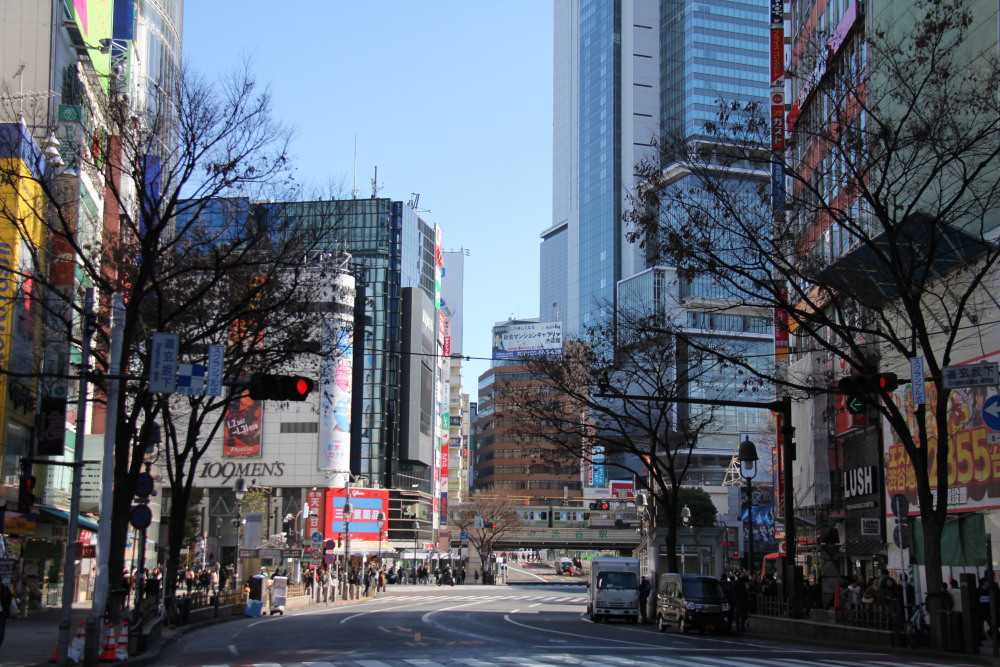 ---
Photo gallery
---
Want to have your own Erasmus blog?
If you are experiencing living abroad, you're an avid traveller or want to promote the city where you live... create your own blog and share your adventures!
I want to create my Erasmus blog! →