Indonesian Archipelago Series-4: City of Heroes, Cok!
I was born in the city of heroes: Surabaya. Why is it called so? Surabaya is a home for local heroes fighting for the English soldiers who wanted to threaten Indonesian Independence back in the 40s. Also here, the famous phenomenon where they torn off Dutch flag: Red-White-Blue into Red-White (Indonesian flag) was a bold and heroic movement done in Yamata Hotel that now is known as Majapahit Hotel. Surabaya people, until now, is known for their hard and strong characters either the way we speak or the way we deal with life. I dedicate this post as an honor to the city I was born and live in my 23 years of living. 
However, people sometimes get confused on what touristic places to introduce from Surabaya. I want to highlight some interesting places I am proud of from this city and bring you around. Big thanks and gratitude also to our current mayor: Risma Triharini, an amazing woman who dedicates her life and endless effort to make every aspect of Surabaya better and better, including the Surabaya bus which uses recycled bottles as the tickets to go into the bus. 
Tugu Pahlawan (Monument of Heroes)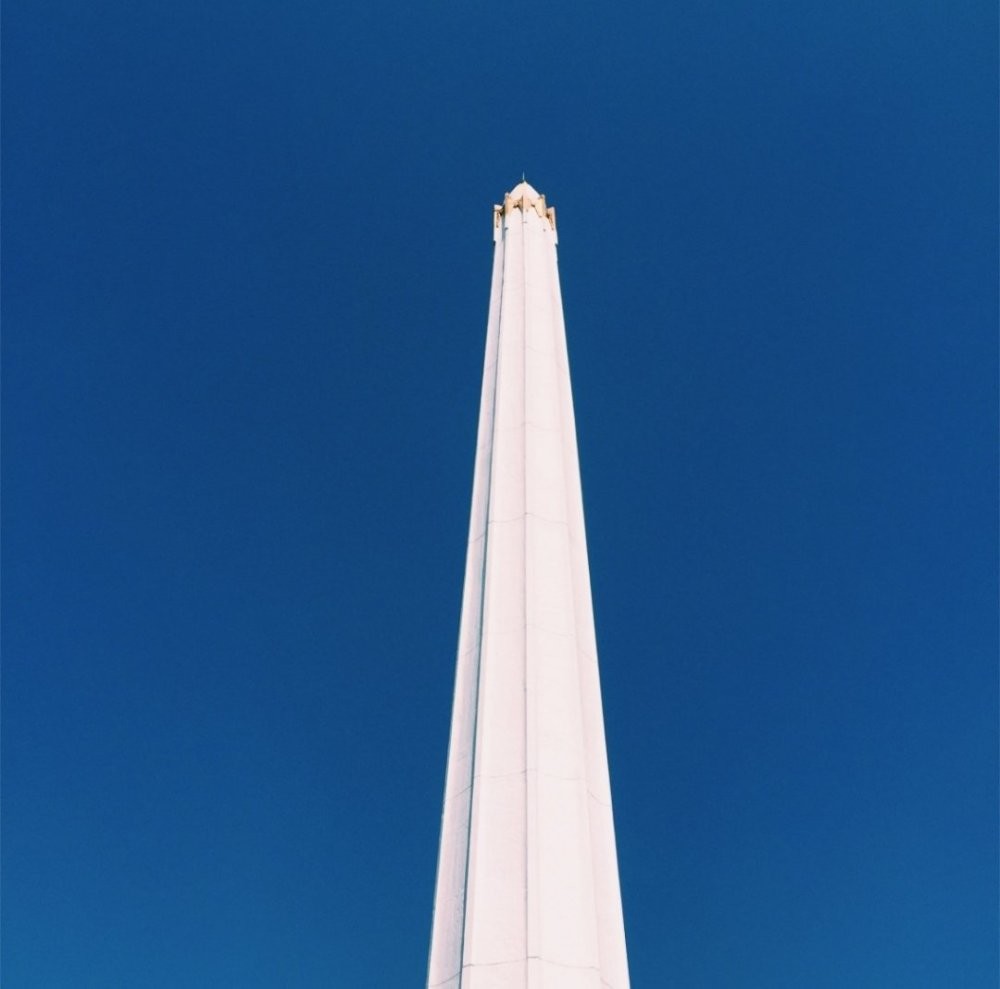 This monument is the symbol of heroes during the English attack on 10thof November 1945. Thousands or even millions of unidentified people died in this war. In the entrance we had the statue of our first president and vice president: Ir. Soekarno and Moh. Hatta proclaiming our independence text on 17 August 1945. Behind their majestic statues is the green grass field that usually used for the ceremonial purpose or just public places for people and the monument in the shape of a white tall tower. 
In the basement, we have a museum that shows all important marks of the war and mostly Indonesian effort to fight for independence. Some dioramas also illustrate well the condition in the past. The most heart wrenching and motivating thing is the speech of Bung Tomo that was played on air during the war and lighten up the spirit of Surabaya. Until now, when I am down, I also play his recordings to motivate me. I have visited this museum for couples of time and I have to admit that it turns better and better in terms of storage, labelling, cleanliness and staff services. They even have an auditorium for movies now. The last time I went there, there are groups of junior high school students visiting and I could not be more proud to know that they have this understanding of our legacy. 
House of Sampoerna
Owned by a Chinese descent businessman, Sampoerna is a giant cigarette producers and foundations of any kind until today. This place serves as a museum of Sampoerna journey in producing Indonesian most recognized cigarettes. They also have a lot of art exhibition in their gallery and a nice café to hang out. A cute heritage bus is also there to be your company twice a day n special touristic tracks. My favorite part of this is the giant glassy door in the second floor where you can see hundreds of female workers rolling the cigarettes like a machine-like massive uniform tool. I was so amazed by their speed and how human can be so small from above. If you would like to see this view, it is only in the morning until the afternoon. Make sure also to buy their interesting merchandises while enjoying the painting or photography exhibition.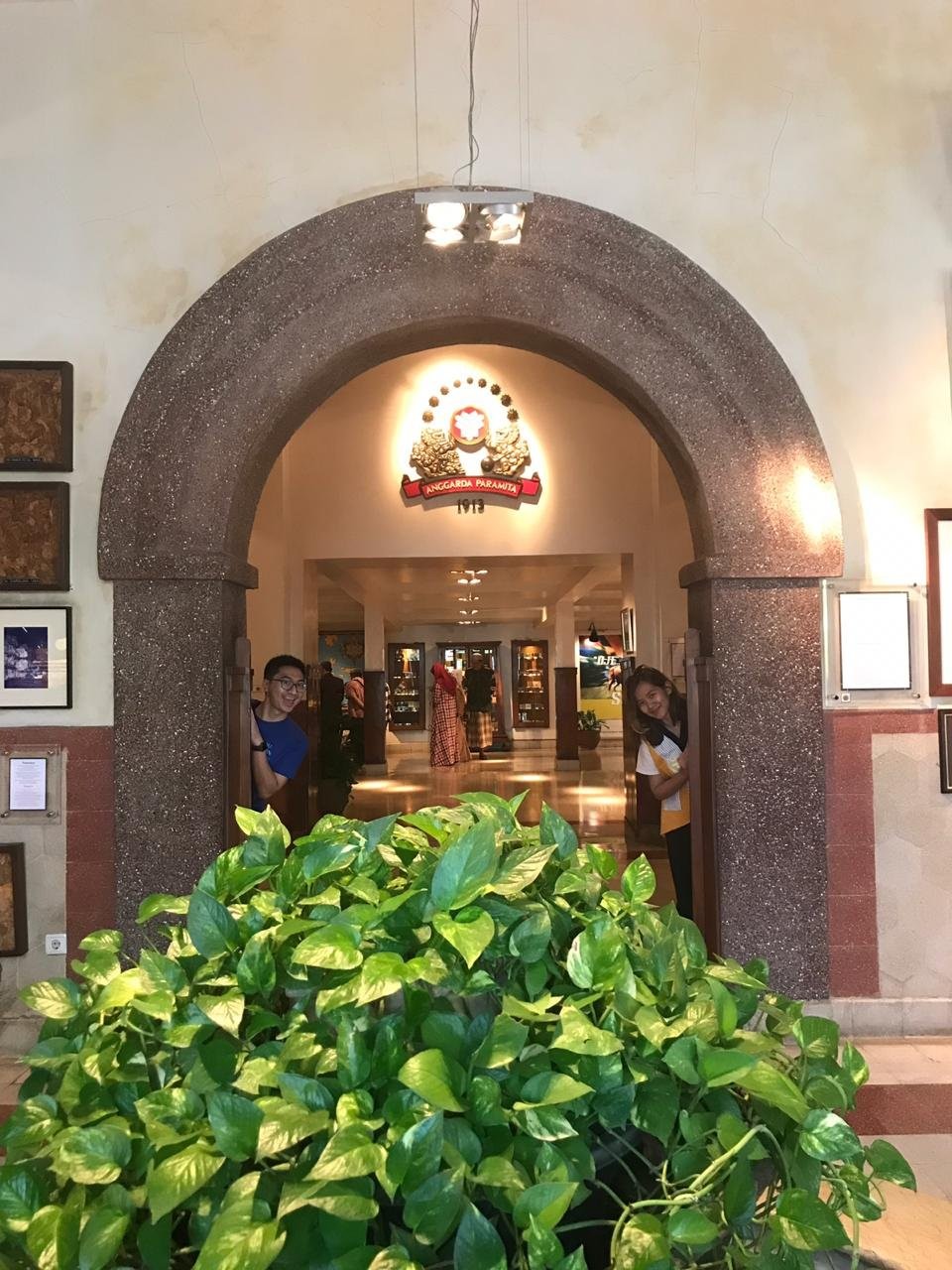 Kenjeran Park
Here is more like a China town tour by the side of Kenjeran beach. From afar, you can see already Madura island and you can take the trip across Suramadu bridge. This place used to be an old and abandoned places but now it is much better and become touristic. They have 3 important temples to visit. 
Pagoda Tian Ti is the one with a unique architecture yet abandoned inside. To be honest, I am not really sure if there is still religious activities taking place here. It is a 3 cylindrical tube with interesting Chinese pattern in its exterior.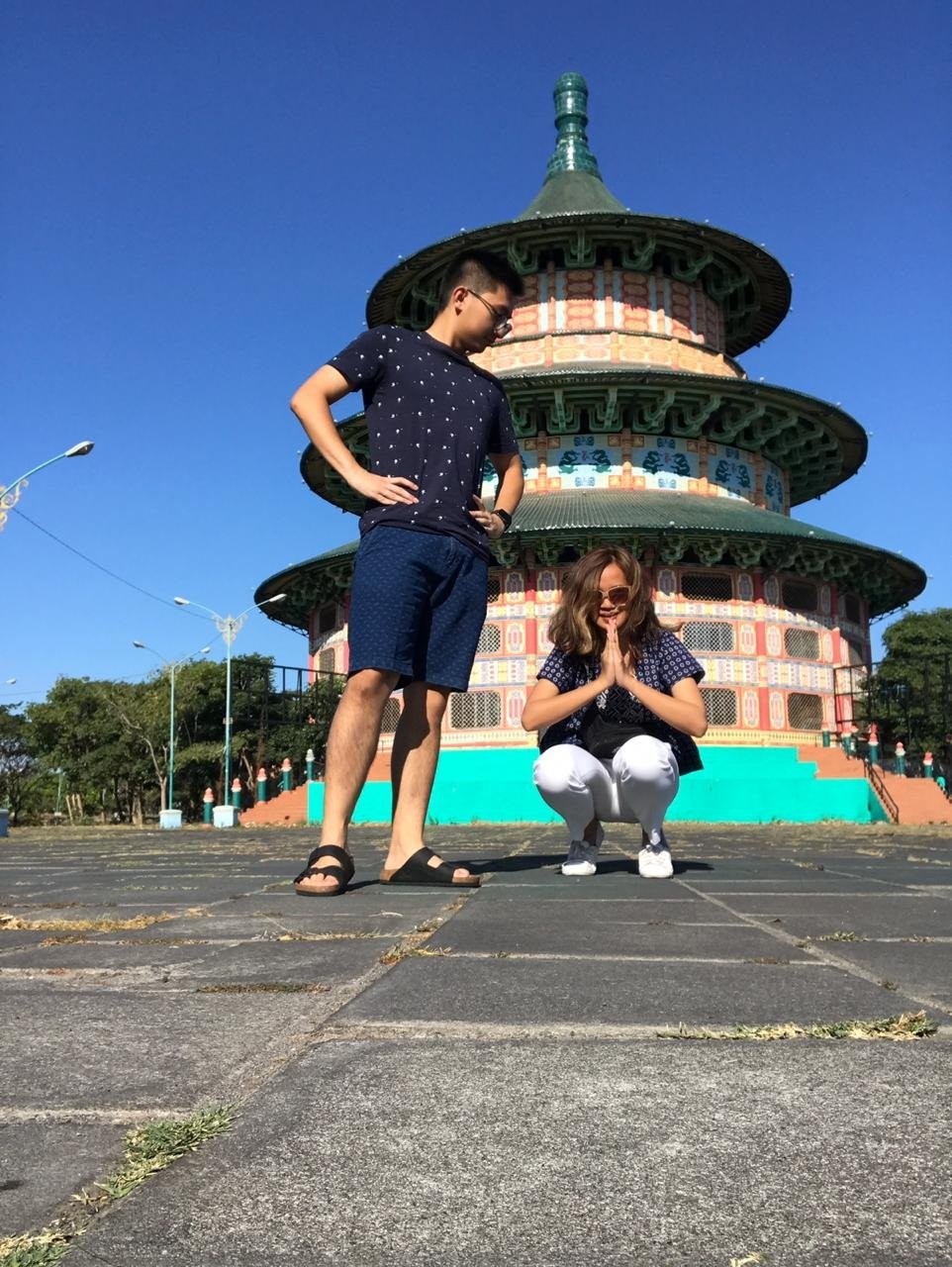 The second temple is Sanggar Agung temple. Here you could see an amazing view of the sea behind a giant statue of Dragons and important figures as Kwan Im Goddess. I am impressed by the kindness of Tri Dharma religious people who allow a lot of tourists taking pictures inside this area. Just opposite this place is another giant four-faced Buddha Statue with a dome above it.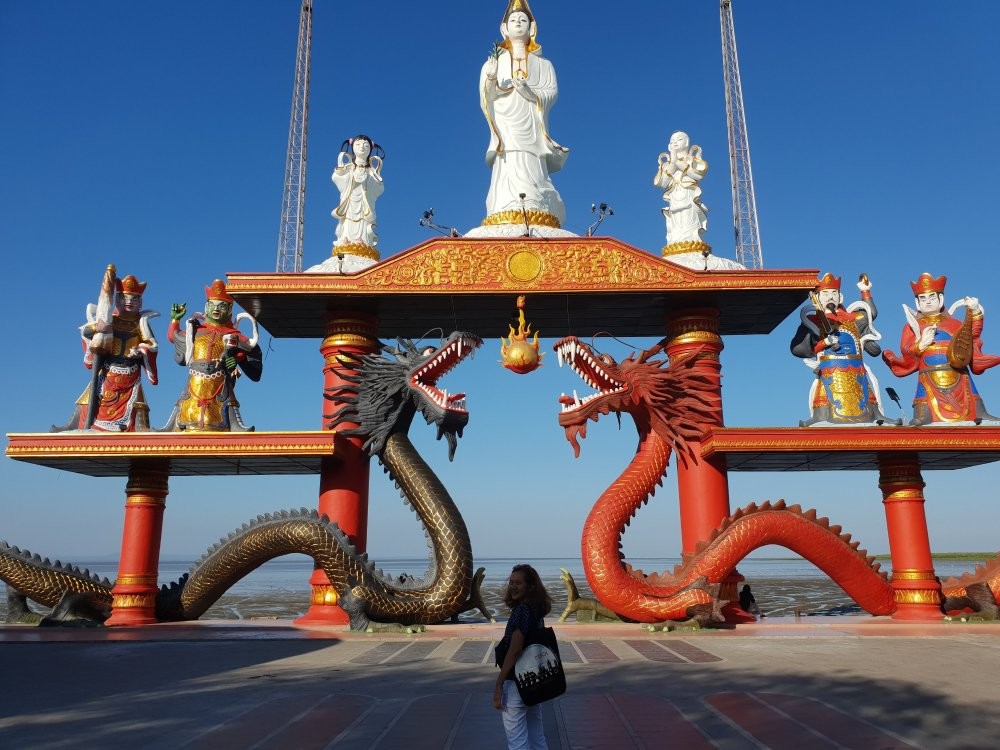 I really recommend this three hidden main landmarks of Kenjeran Park. Furthermore, you can also rent a tiny boat to enjoy the sea. This boat will bring you from the dock to these temples. There are also some horses to ride on as other interesting options. Now, just behind all these temples, they also have a massive Disney-land-like waterpark. I personally have never been inside but as far as I heard, it is not disappointing.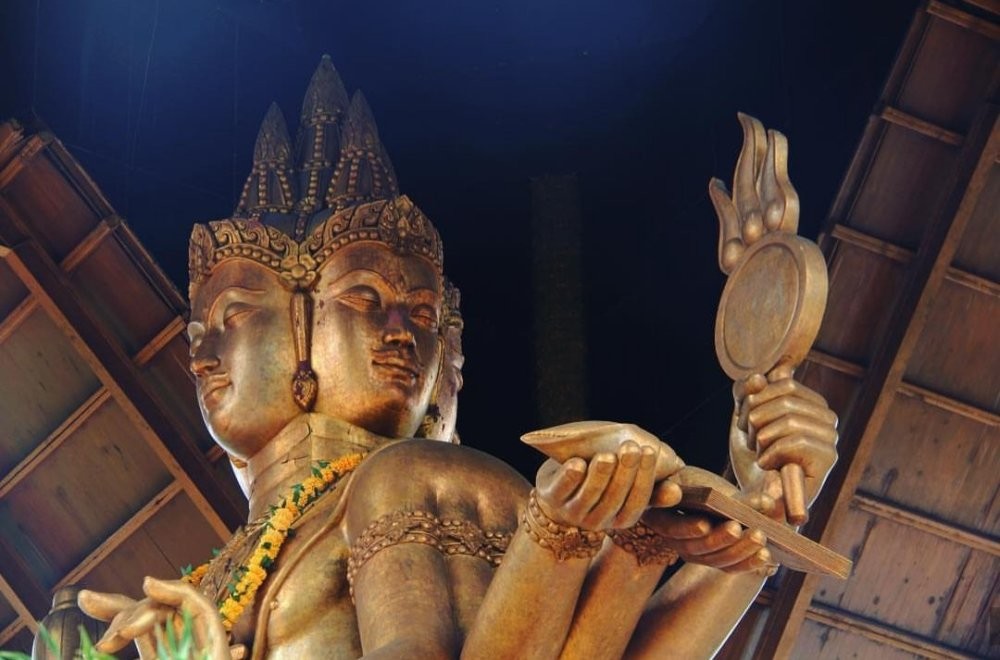 Ampel Quarter
So far, I was telling you about the stronger Chinese part of Surabaya. Ampel, is in contrast, the center of Islamic community where you could find Arabic descents. The heart of Ampel is the Mosque of Sunan Ampel and the tomb of him. Sunan Ampel is believed as being one of the 9 Islamic messengers in Java called Wali Songo. In our way walking to its mosque, we will pass through interesting local market selling street food, religious attires, special fruits and candies and clothes. This is my favorite part of Ampel quarter. Make sure you also wear veil and clothes that cover all your body parts. The famous street food that you can have is Roti Maryam which is layers of oily pastries and Nasi Kebuli with its famous grilled lamb.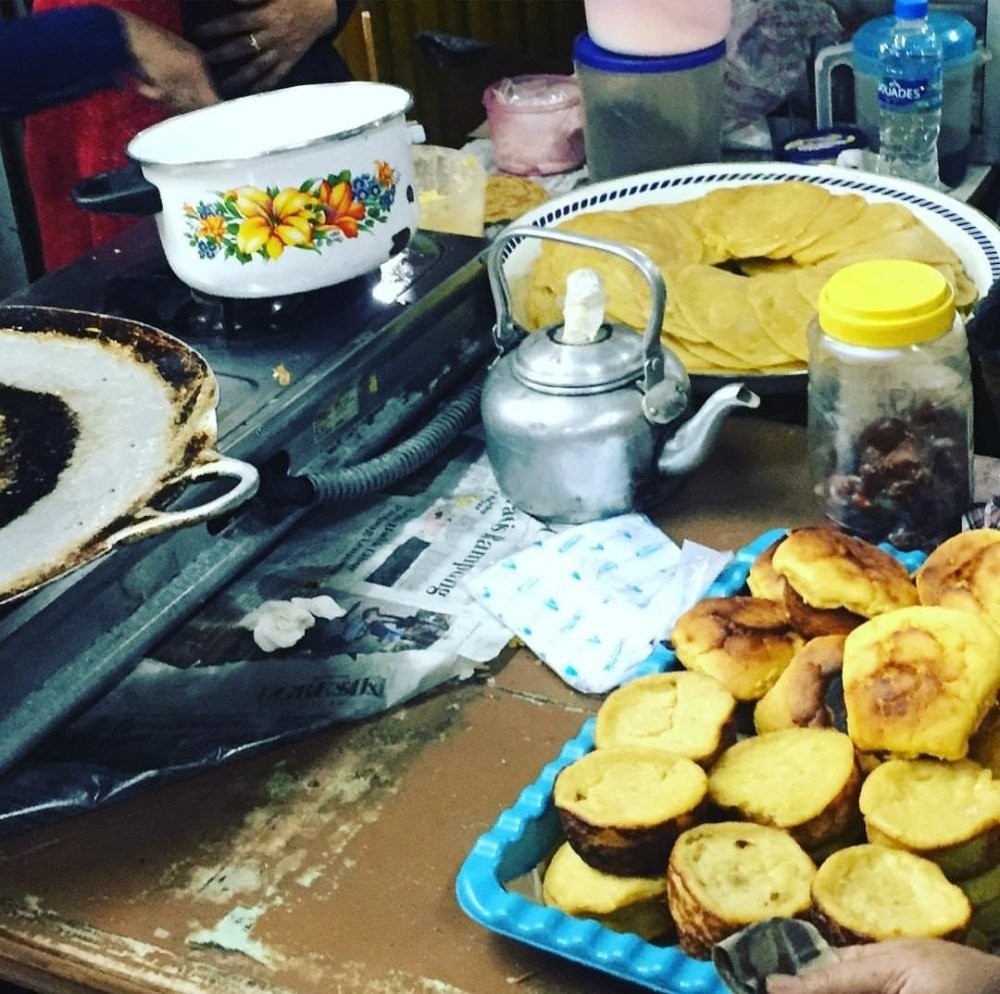 Sure you can also visit the tomb and the mosque and enjoying the unique vintage dutch architecture of the houses by walking through their tiny streets.  
Majapahit hotel tour and afternoon tea 
As I mentioned in the beginning, there was a day where locals ripped off the blue part of Dutch flag into Indonesian flag and it was happened in Yamato hotel which along with its change of ownership now is known as Majapahit Hotel. From the entrance and exterior you can already tell that this hotel is no usual hotel. With a very strong dutch architecture, it gives you the luxury feeling since the first second you enter the lobby. They have this unique poffer of having an afternoon tea and a private tour with a guide opening important rooms and restaurants in the whole hotel. I really recommend you to look for this tour to be able to see the grandiose president suite rooms, spa services, 3 or even more different restaurants under the beautiful golden hour. You can also enjoy the afternoon tea with selection of pastries that they have. Majapahit hotel also has a ballroom and green grassy garden which is oftenly used as wedding venue. The most iconic part is also the bathroom and toilet because theya re still using the old golden valve inside. I really want to have dinner someday in the Indigo restaurant, every time I passed by it looks so interesting but I always forget to try it.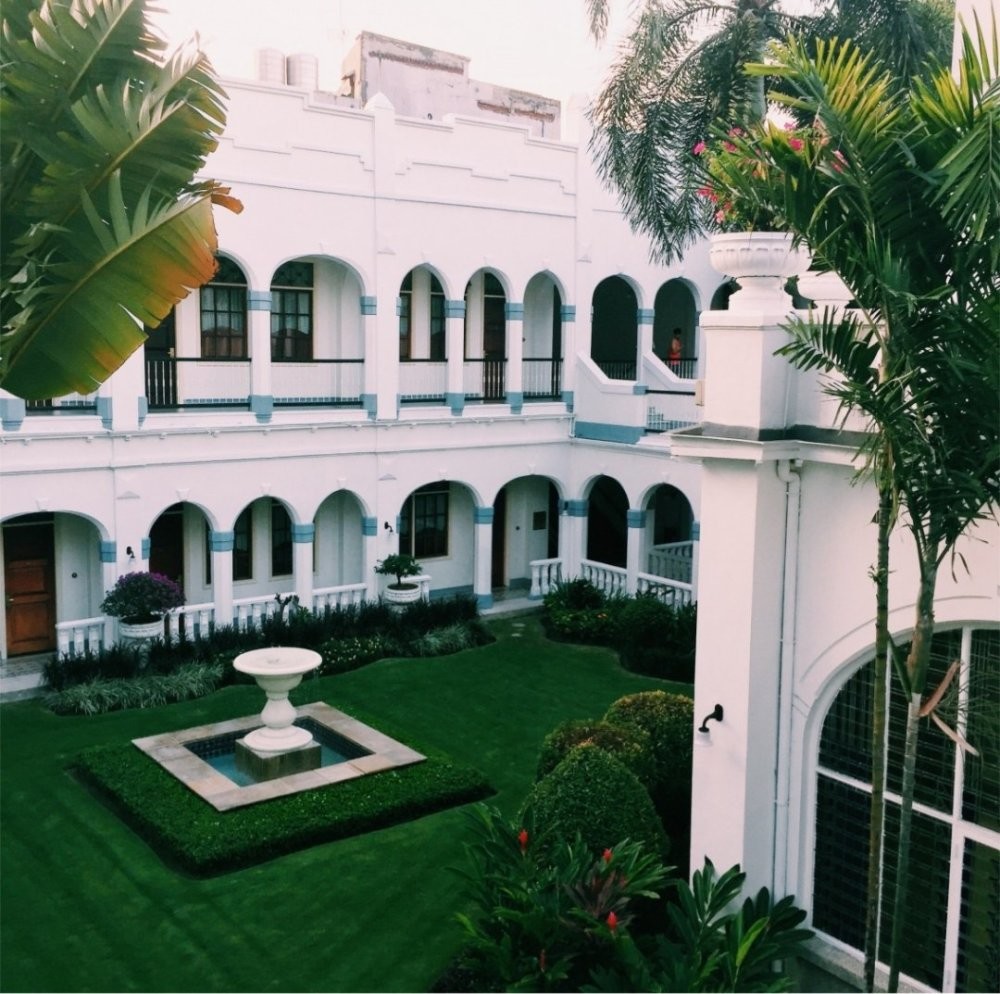 During my last summer break, I also got the chance to try the Suroboyo bus. You basically trade many packages of used plastic bottles as your tickets. They also have a handy app that is able to scan the barcode in each stop. I mean, as a premature step this is already amazing and I really love the enthusiasm of the locals either just to try it or the ones who really use it for daily schedule. Now, there are still limited numbers of units that operate that is why the schedule needs to be checked through the app. But, I have great belief that it will become part of normal Surabaya traffic soon.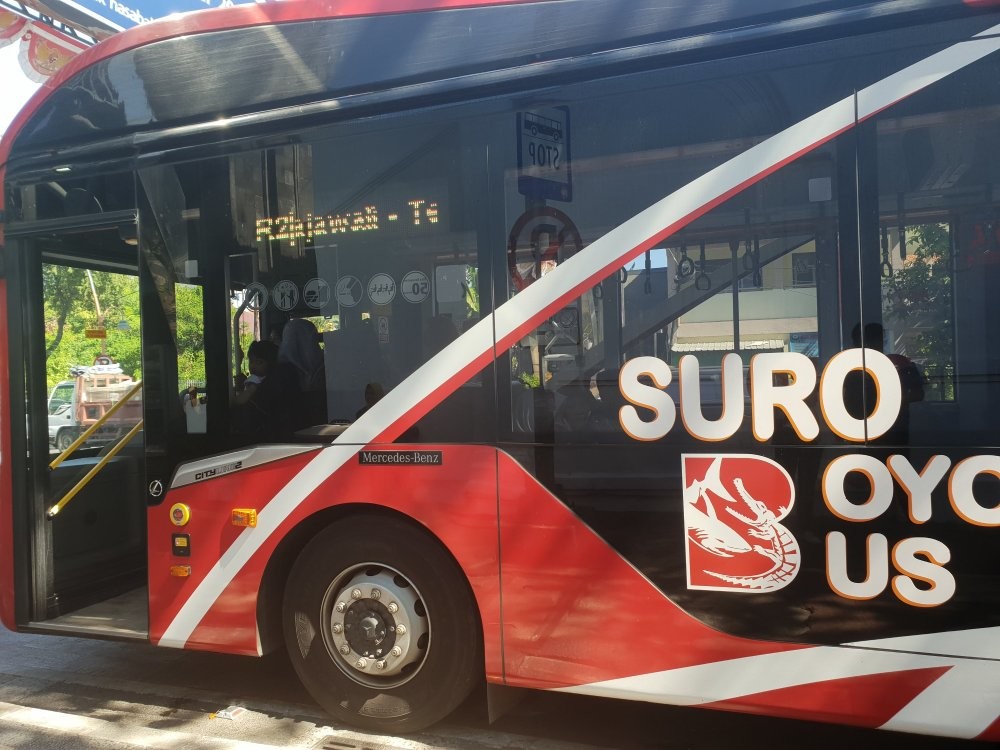 Surabaya also has many parks to jog or just sit and enjoy so many activities managed from many organizations. The most popular park is Taman Bungkul which become so vivid every Sunday morning thanks to Car Free Day program and basically every night. In the next part of the post I will try to list my personal favorite places to eat in Surabaya. I hope by reading this posts will give you an idea that Surabaya is not that boring. I have to admit that its growth is not that fast as Jakarta, but it is a comfort zone to live despite the striking hot weather. Balai Pemuda just near the governor hall is also an active art center with so many traditional art courses and dances. They also have library there. 
The malls are also sufficient and not too much, so other than those touristic places, the shopping malls will always be a go-to besides the growing little cafés. 
Nice fact: Surabaya people known of its swear word "JANCOK" which has complicated meanings. It just a word to say when you are super angry, or laugh at a joke, surprised, accidentally eat something to spicy, fined by a police, pissed of or even to call your very close friends in a fun way. I have to admit that so far nothing is so relieving as Jancok for me to use when I want to swear. Really, it leaves my heart with a big whole of fresh air. No jokes. 
---
Photo gallery
---
Want to have your own Erasmus blog?
If you are experiencing living abroad, you're an avid traveller or want to promote the city where you live... create your own blog and share your adventures!
I want to create my Erasmus blog! →