Indonesian Archipelago Series-3: Majestic Lake Toba
Horas again! 
Before my trip from Medan to Parapat, I had a lovely breakfast with my father: Soto Medan. It is basically chicken soup with lots of spices, coconut milk and rice. The best combo of this curry is the fried potato balls. Here, we eat heavy and warm food even for breakfast though I have tried to change this habit while living in Europe.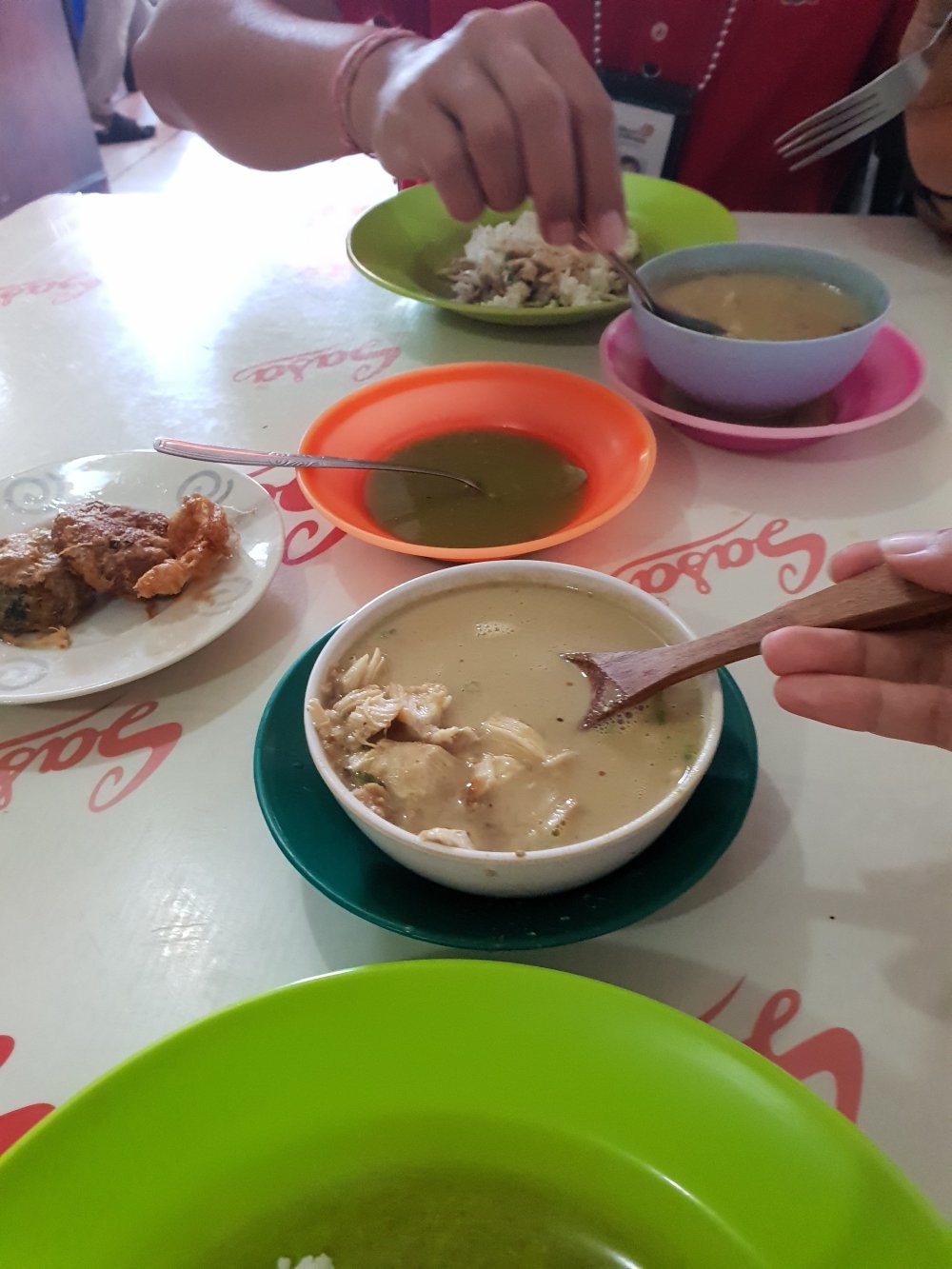 Before going to Parapat we are going to stop at Pematang Siantar which was 2-3h from Medan. Here, I had another big festive lunch of pork varieties in Silindung which is so damn good I wanted to cry. I was also surprised that we also had this kind of feta cheese.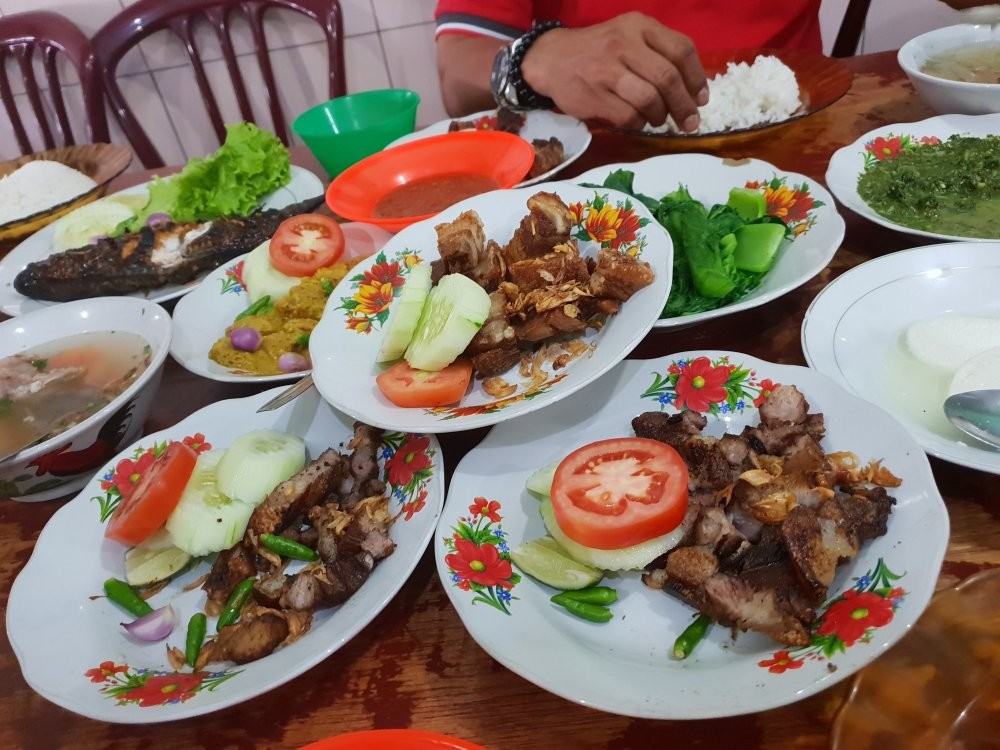 Pematang Siantar is also famous of its super vintage coffee shop called Kopi Sedap which can be translated as Delicious Coffee. I drank my first black coffee after a year and it tasted amazing with rainy days and their special Srikaya jammed bread. Srikaya is our typical fruits which has hard skin with a very soft and sweet fruit inside. You can directly see the staffs cutting the bread and making the coffee for you. If you are a non-caffeine person, they also have hot chocolate milk. Just next to Kopi Sedap is Kedai Roti Ganda which sells the typical bread, Srikaya jam and other specialities of Pematang Siantar.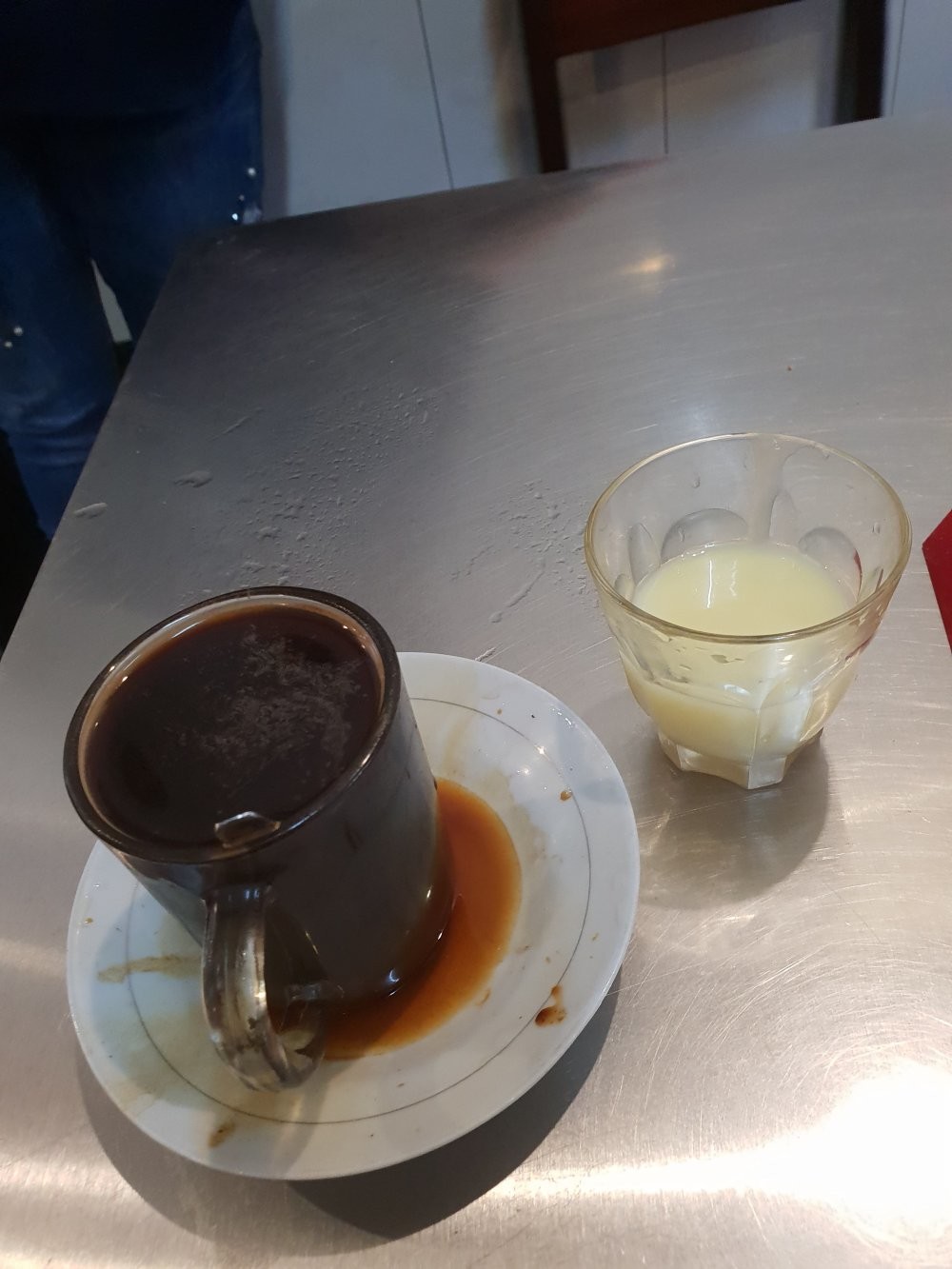 Another famous coffee shop to drop by is Kok Tong coffee. It is a modern styled coffee shop compared to Kopi Sedap. However, I felt that it was so crowded and the coffee was to sweet and modern.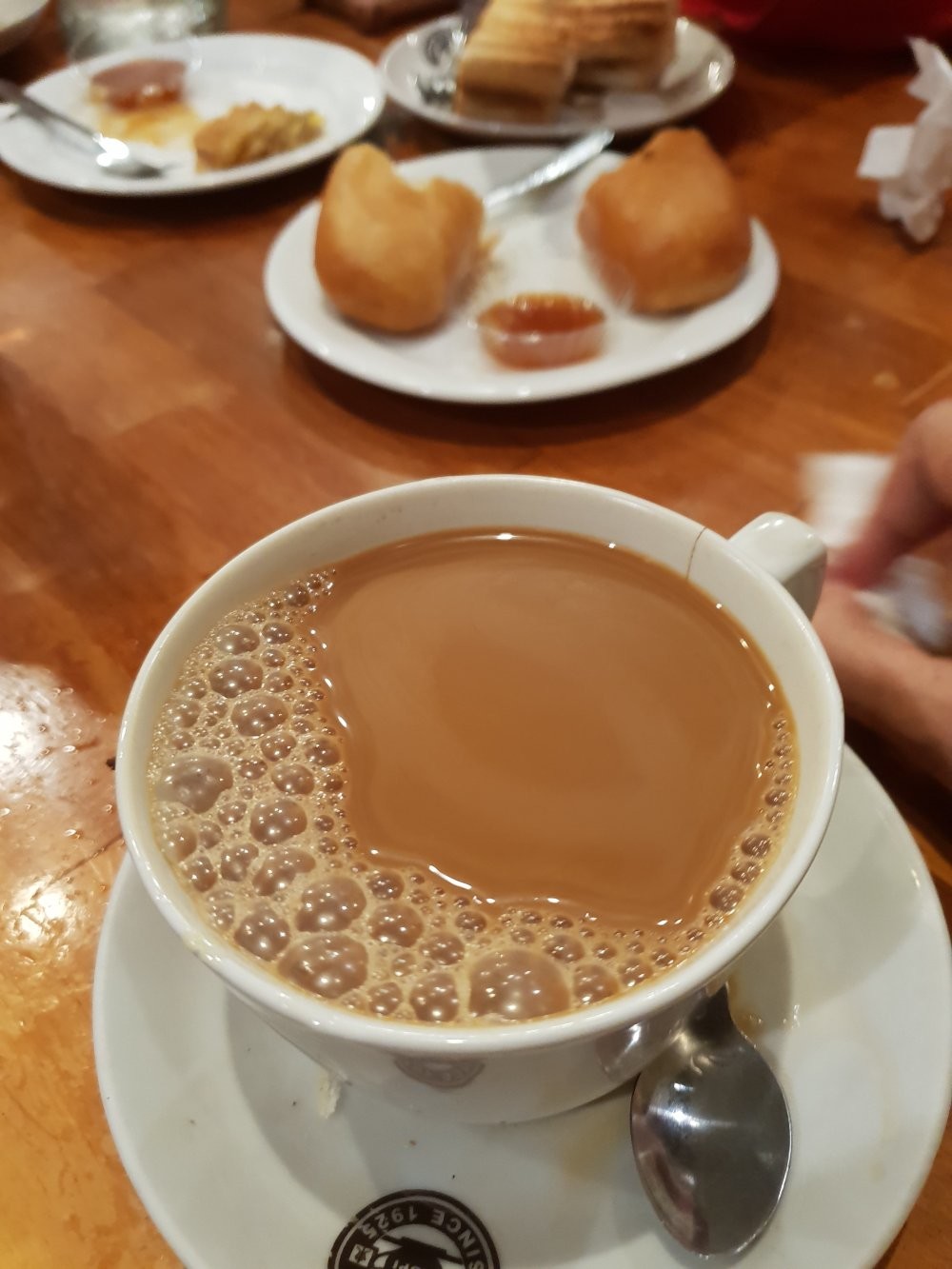 We also had time to try the local Ulos making process which turned out to be super difficult and required a lot of energy and pattern. I would say these women/men are so clever and hard working for their dedication to make ulos that can take months or even years to finish. One Ulos cloth can be sold for millions of rupiahs (<1000 eur) depends on the uniqueness of the pattern and whose heritage it was.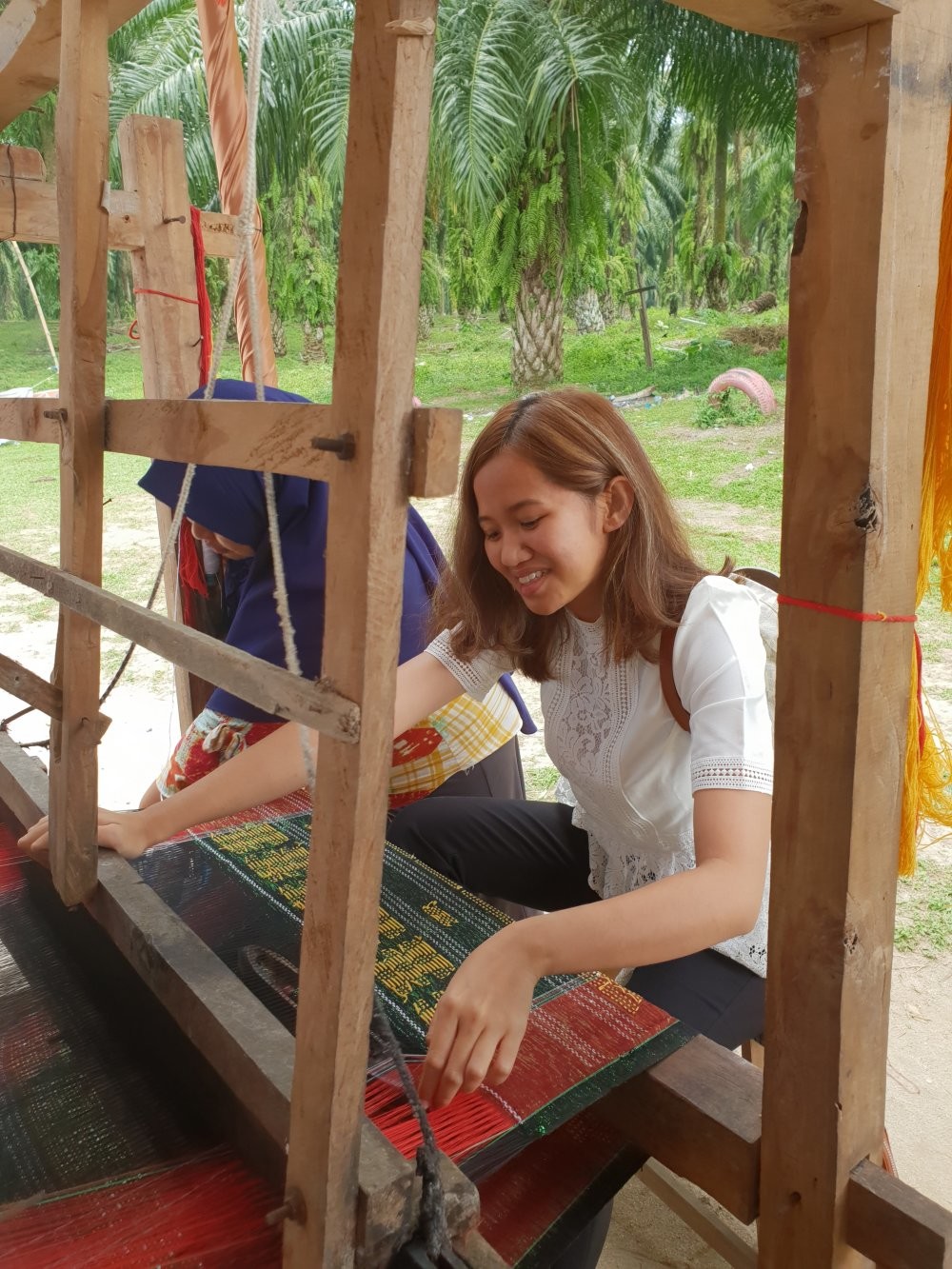 We then took the chartered bus to go to Parapat. It was supposed to be 2 hours of bus but turned out to be much longer due to the bus itself and the tiny rain. Here we will stay a night to then cross the Lake Toba the next morning. The trip was long and the hilly forests has minimum lighting. I do not suggest you to follow me to go by bus. We also had so many trucks with high speed in this unknown ravines. But, after we are close enough to the city center you would see the lake and better lightings in the street. Our hotel was Inna Parapat, which is located directly in the shore with its private dock for the ships. It was not an amazing hotel but the breakfast was awesome with so many delicious varieties of Indonesian food with the view of Lake Toba.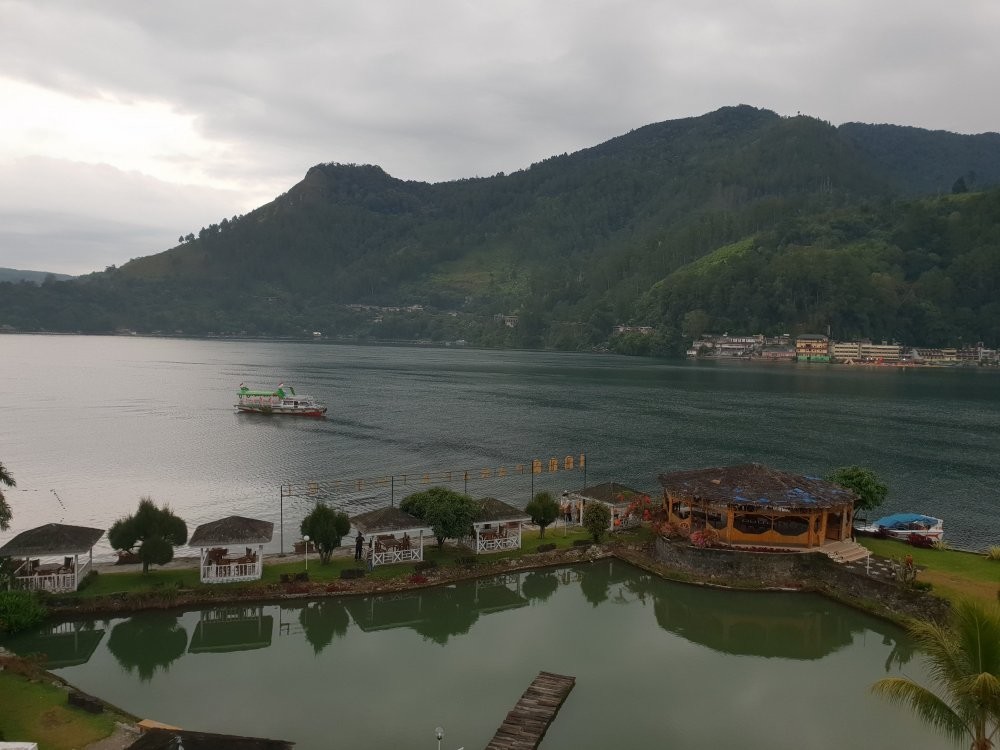 Lake Toba is the biggest lake in Indonesia with around 500m of depth and was proposed as UNESCO Global GeoPark due its location in volcanic area. I only read about this lake in my social sciences elementary books or in television. The unique part of this lake is also the island in the middle of it which is Samosir Island, with Batak people living there with their traditional houses, dances and arts to offer. 
It was cloudy when we departed from the dock and along the way, sadly, I could see garbages floating on the lake. Our first stop is the famous rock which on the myth was a lady running from an arranged marriage. We were not allowed to take photo here. It was really look like a shape of a woman hanging mysteriously in the edge of a cliff. My whole trip this time was done with the ladies who are the wives of staff working at where my dad work. So, the wives have an association which is lead by my mom. Indonesia is famous of its culture to socialize in a lot of groups. Maybe this might sound strange for you. At the beginning, I thought I would be annoyed a lot in this trip but it turned out to be fun and they adored me lol. We even have this fashion show contest on board arranged by my mom.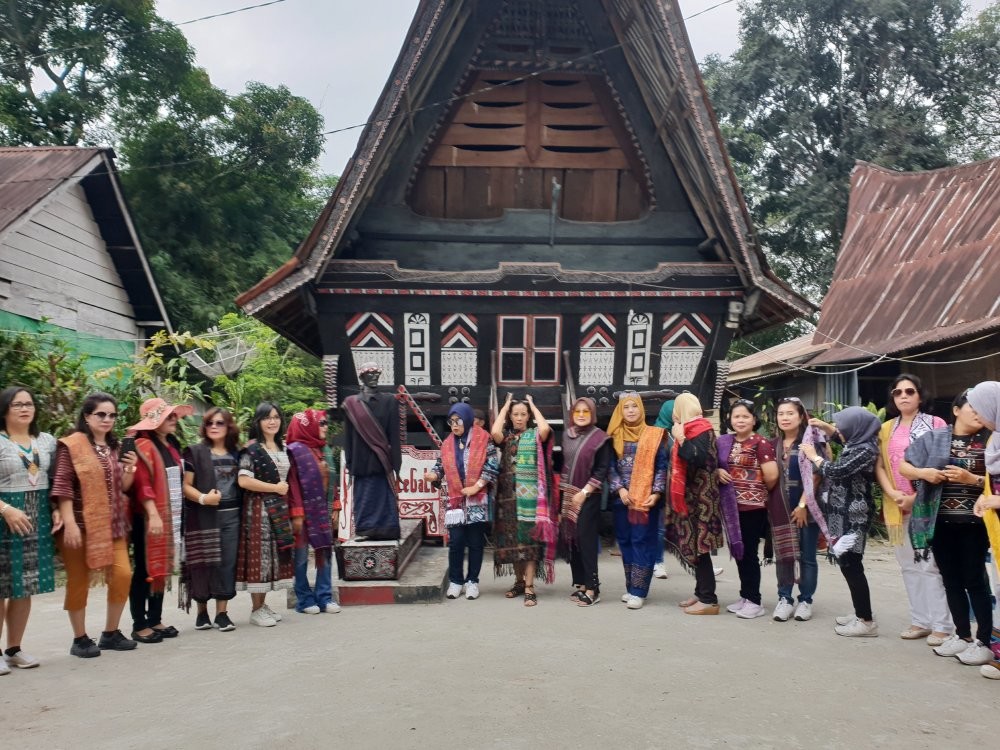 Our first stop after around 30 minutes of sailing is Tomok Harbour of Samosir Island.Here they sell a lot of local Ulos and souvenirs. All of them are so beautiful with reasonable price. This kind of shop is the main income for the locals. After that, we found Sigale-gale show. Sigale-gale is a giant doll in a shape of a man mystically believed as a doll mad for a King that mourned for his dead son. In order to make the King feels better, the locals made this doll and call the spirit of the son inside this doll. The modern version of Sigale-gale of course does not use any spirits but using machine to dance through a very energetic list of traditional songs. We have many parts of the dances that was taught by an old man. At the end we have to slip money bills to the fingers of Sigale-gale.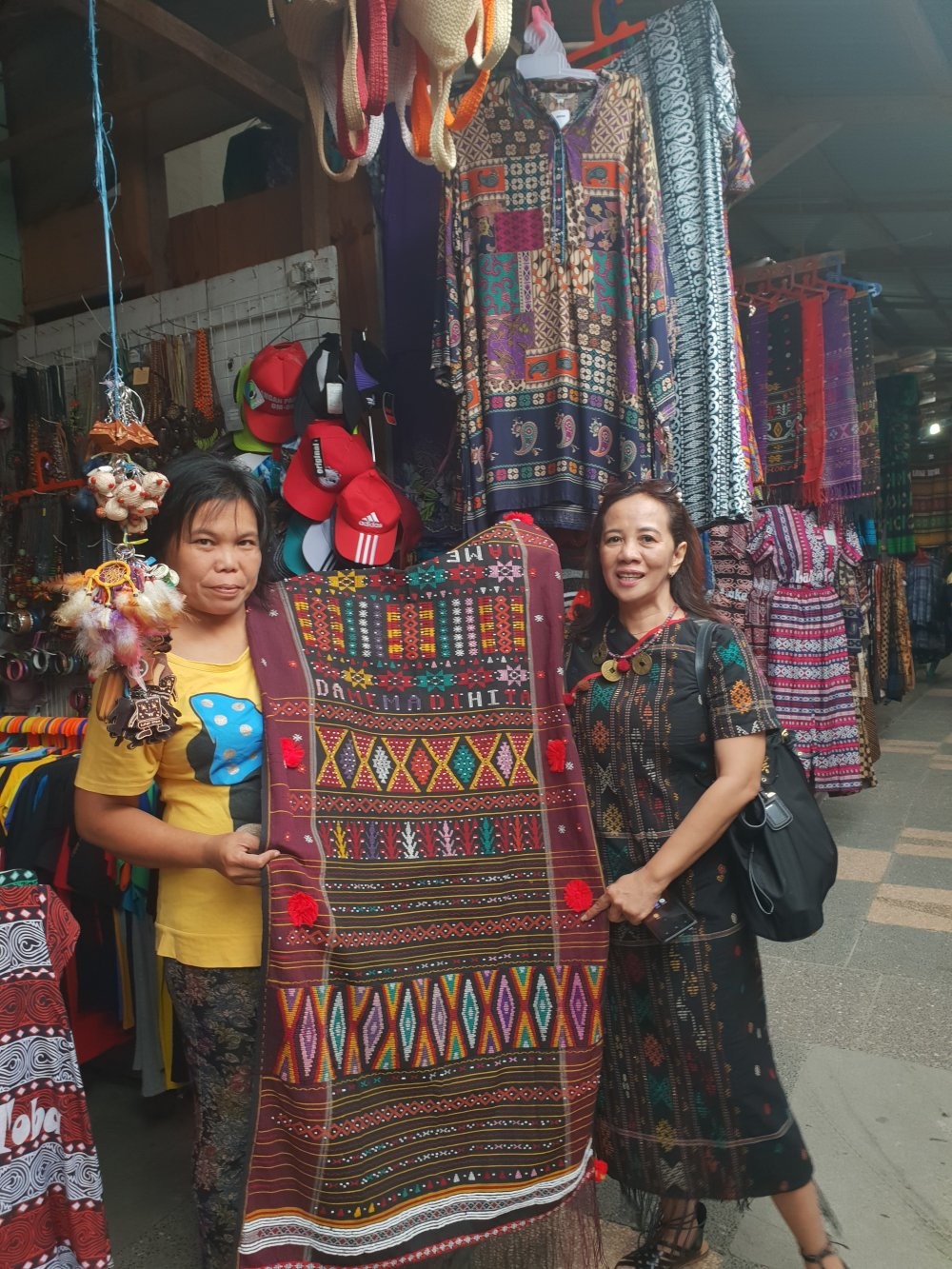 Our next stop is Huta Siallagan village which is famous of its first law making area in Samosir. Even until now, lots of famous lawyers in Indonesia are Batak people. They have also this road full of souvenir shops leading to the traditional house complex called Bolon and Sopo.These traditional houses had stairs to climb up the entrance to prevent wild animals in the past. There was also circle of chairs made of stone below a sacred tree that is believed as the old place for judging criminals. Here, we again learned how to dance with Sigale-gale in a more proper way. I was really thrilled by how rich the culture of Samosir is until today. I would strongly recommend everyone in this earth to visit Lake Toba and Samosir.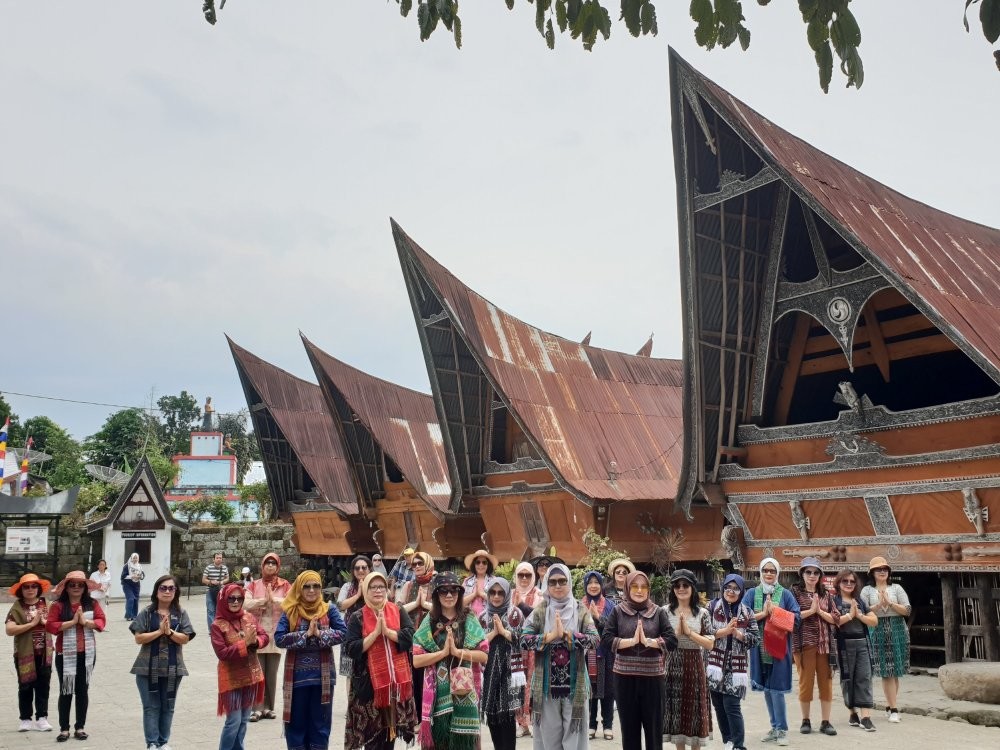 On our way back to Parapat, four local boys from Samosir jumped to our ship to sing. They surprisingly have amazing voices and since then, I am in love with Batak songs. Try to listen of one of the best broken heart song: Marduan Holong. Batak people are mostly Christian and as far as I know they sing a lot in their churches since they were kids. All Batak people I found during my college in Java were also all capable of singing. Lots of important Indonesian singers like Judika also is a Batak. Actually, we were all kind of afraid of all this ship thing because few months back there was a big accident of an overloaded boat in Toba that killed a lot of people. It was also a bit rainy that day. Luckily, thanks to this boyband, the trip back was so entertaining and warm. We came back to Medan by bus again and stopped to have our super late lunch in a special restaurant called Beringin Indah selling fried dove. It was my second time trying dove and their mango juice was the best so far.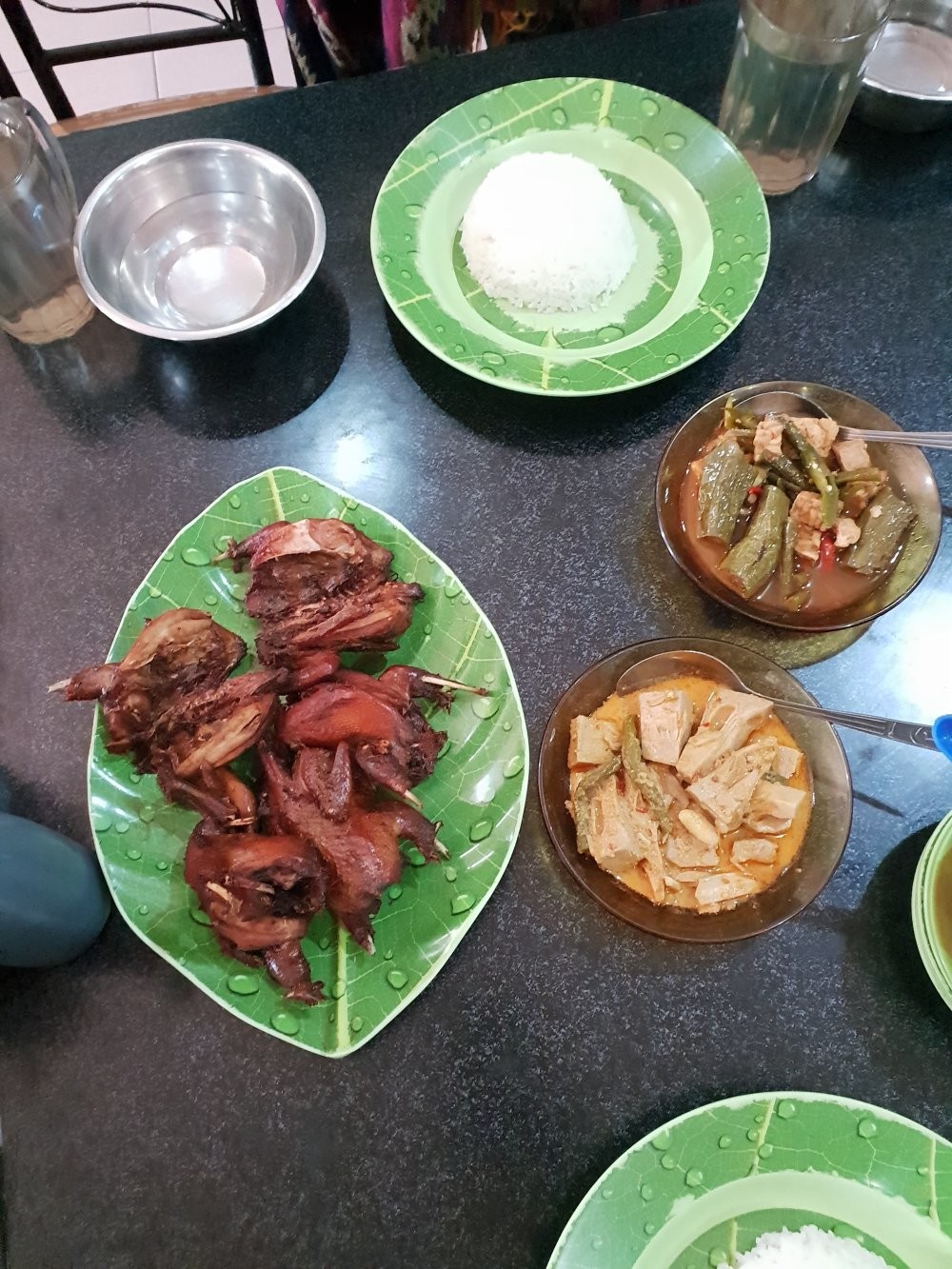 It was a long way back to Medan and I had this supper with my parents in a noodle restaurant.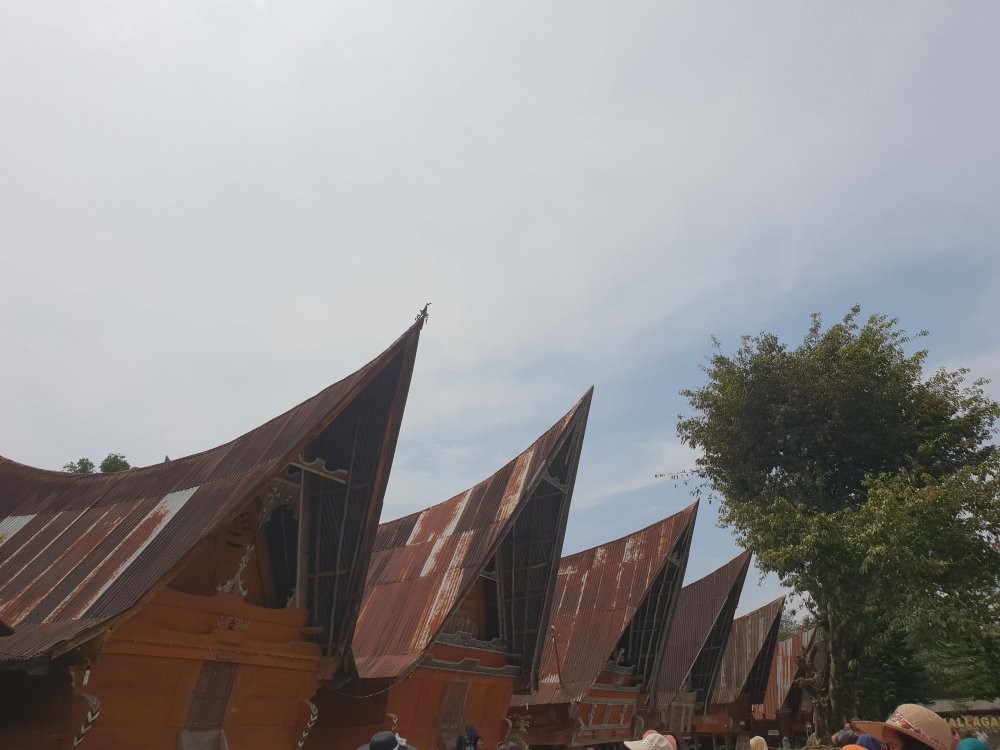 I really wish that Lake Toba is known internationally and more and more tourist will come here and see the magic of its cultural and natural heritage. The big blue landscape of this lake reminds me on how tiny we are and what scary things we did to the environment. Yet, I admire the locals who really try to preserve the heirloom of North Sumatra. This is the trip that I would never regret and would like to spread to the world. 
#ayoketoba
#letsgotoToba
Horas!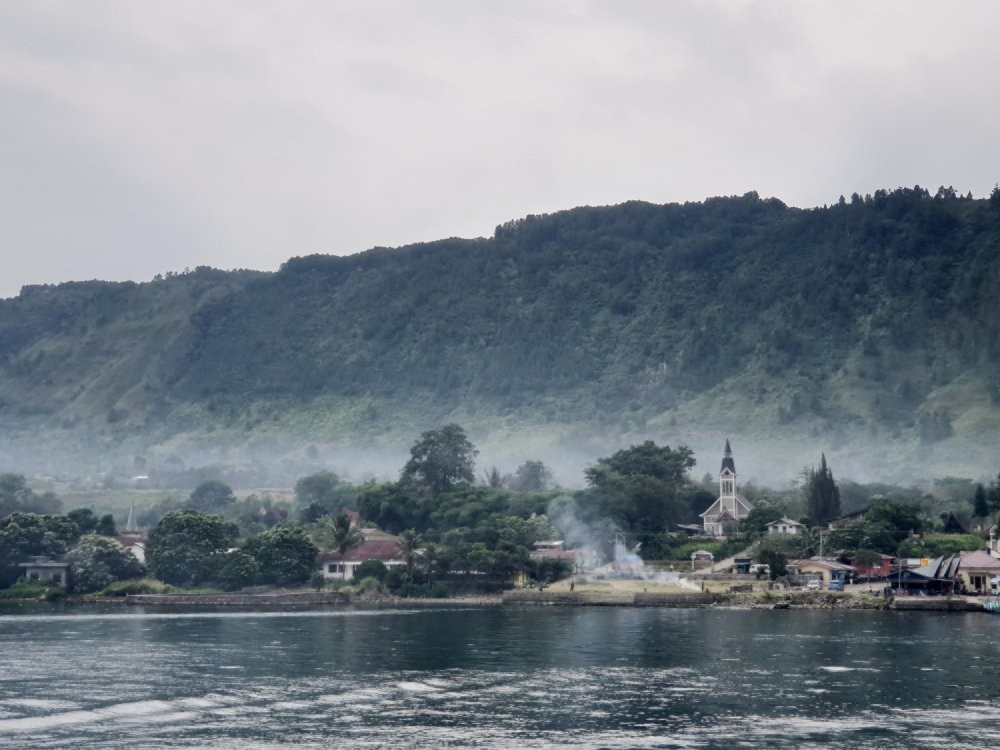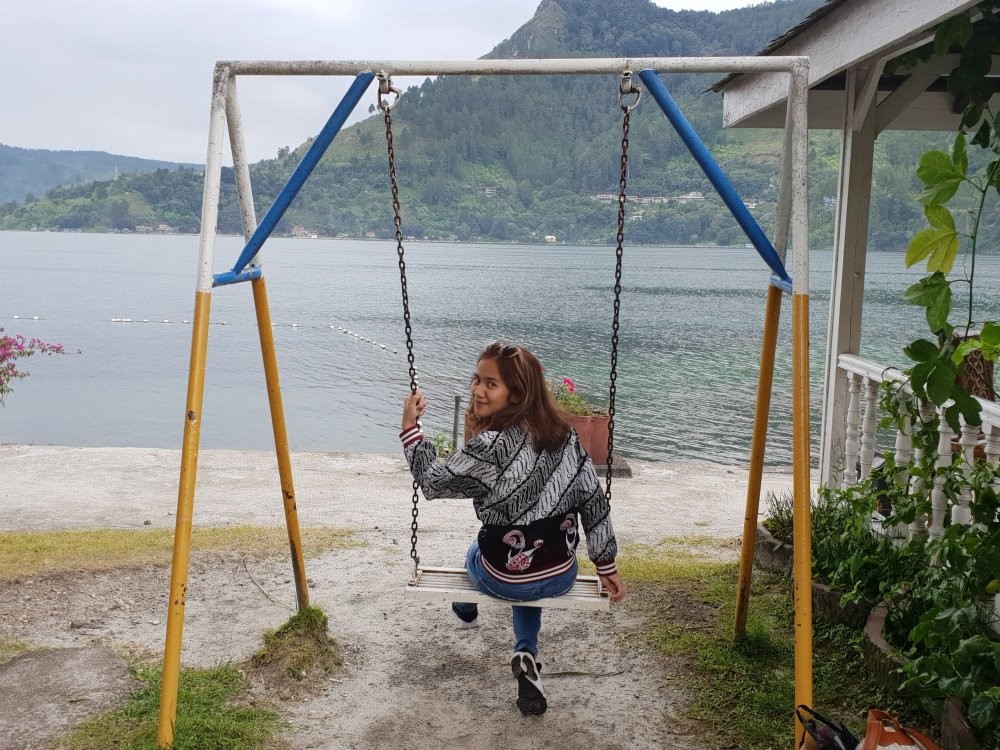 ---
Photo gallery
---
Want to have your own Erasmus blog?
If you are experiencing living abroad, you're an avid traveller or want to promote the city where you live... create your own blog and share your adventures!
I want to create my Erasmus blog! →