Indonesian Archipelago Series-2: Horas, Medan!!!
Horas!
Horas means salutation in Batak Toba language, a race from North Sumatra, Indonesia. It is supposed to be said with a powerful and cheerful manners (as far as I see).
I know it has been thousands of years that I do not write due to my moving to Enschede, NL this past month. I will surely write about this of course in a distinct post. However, I still need and want to share with you my summer holiday back home experience in these Indonesia Archipelagic series. This time I will go to somewhere in the edge of Indonesia: North Sumatra. If you take time to look at Indonesia in a globe, I am sure you will easily spot us thanks to our unique clusters of islands, the big ones are especially easy to recognize.
Sumatra is one of the biggest islands besides Kalimantan (famously known as Borneo), Sulawesi, Papua, Java (where tons of people migrate and work and die) and little islands of Nusa Tenggara. My father's work brought him to Medan, North Sumatra for perhaps a year ahead so we were thinking that why don't we just visit him? Airport of Medan (Kualanamu) is actually located in Deli Serdang which is more or less 1h from Medan. I was so amazed by its modernity and clean. We arrived at night due to a 5-hour delay direct flight from Surabaya. Another way to go there is Surabaya-Jakarta, Jakarta-Medan.  
Maimun Palace Complex 
The next morning, we started by having duck noodle "Bihun Bebek Asie Kumango" as our breakfast. Here, you can choose to have yellow or white noodle. I prefer the yellow one. It was super crowded and gave you a feeling of eating in an old china quarter with steam hustling around you until you can not breath. Well, I had to admit that it was too pricey and over-rated for a bowl of noodle. But, seeing the passionate chef and very traditional atmosphere, it kind of compensate a little bit.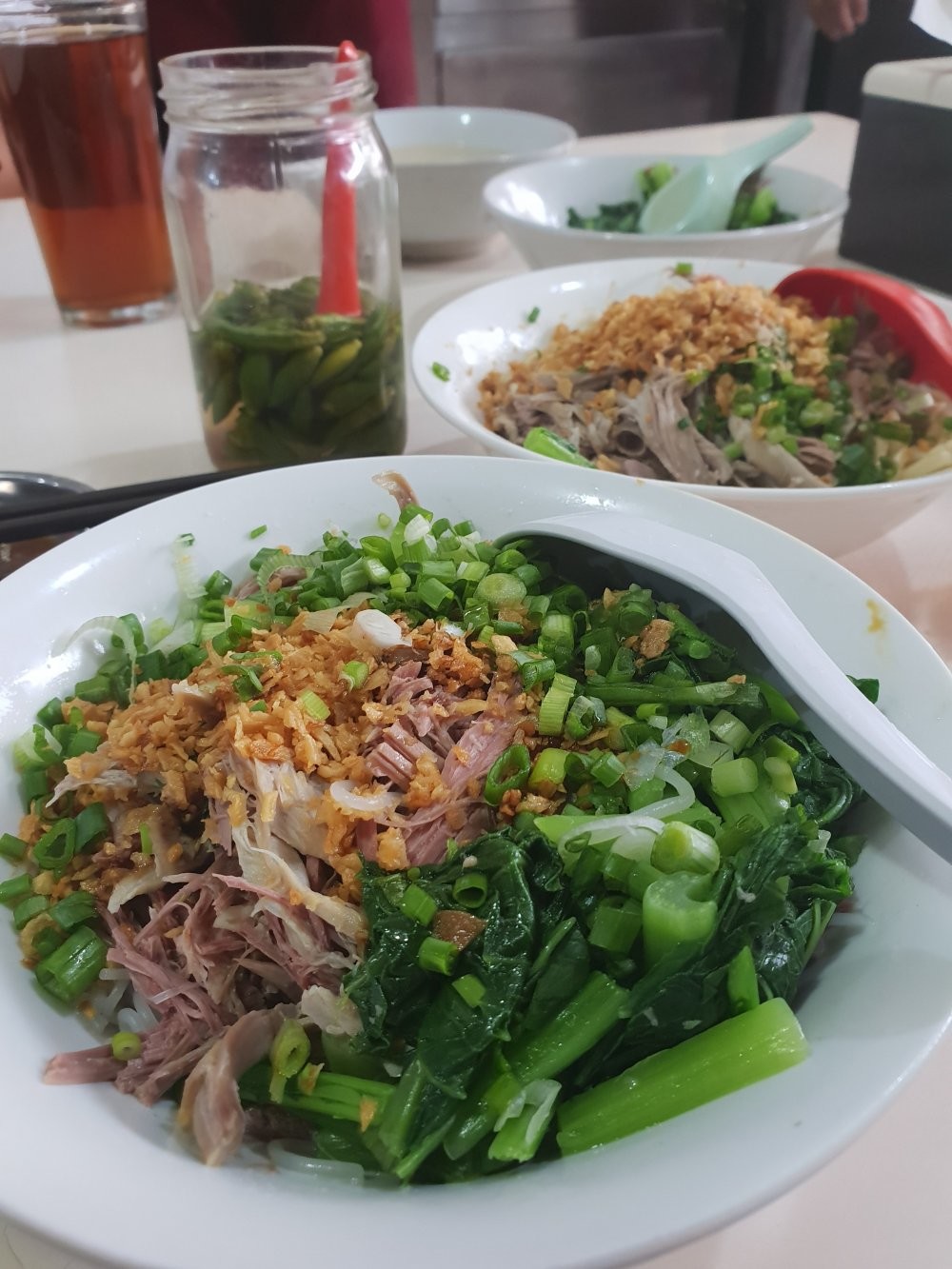 Next, we are ready to explore the city's importand landmarks. First, we go to the famous great mosque of the city: Masjid Raya Al Mashun. Actually it is still a part of Maimun Palace complex.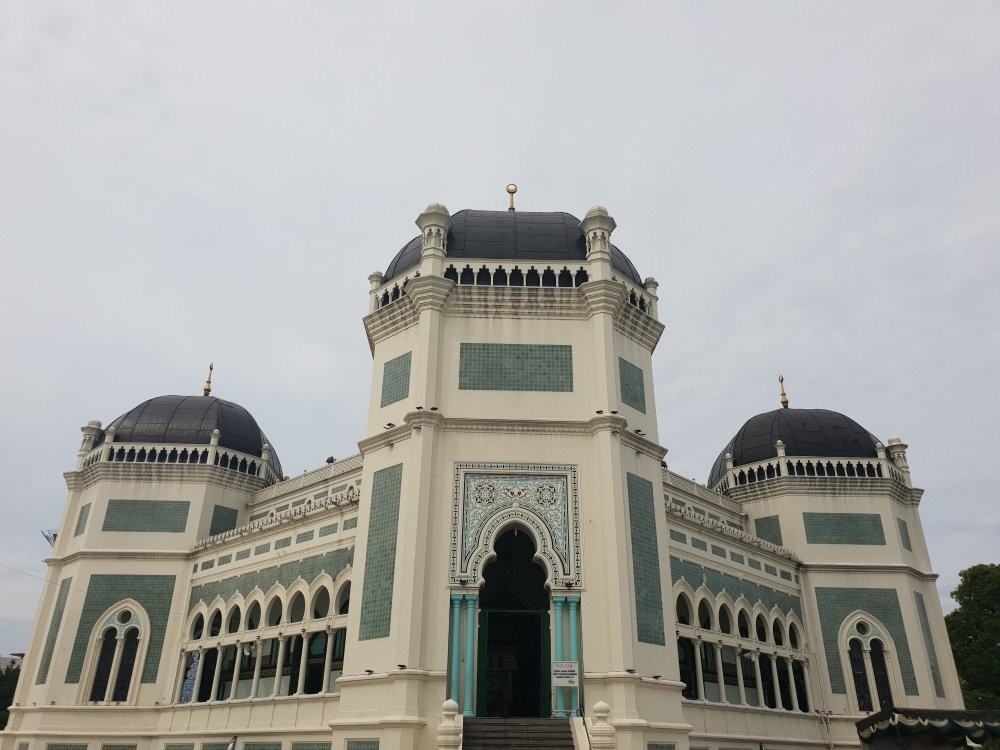 To be able to enter we as women must wear a veil, well, not really a proper one but at least to cover your hair. So make sure you wear clothes that cover all your body parts. The interesting part of this is actually it was designed by a Dutch architect who also designed Maimun Palace. It has the mix of designs from Middle East and Europe. It has narrow porch along its window that connects different part of the mosque aisles. We were lucky that at that day was also the 2ndday of Idul Adha celebration where the Muslims slaughter cattles. Well, I was not too excited to see the process. We also went to see the interior and found interesting ceiling pattern like in Middle East countries. But really, this mosque has interesting feeling thanks to the wide floor and big domes to make it really great as its name.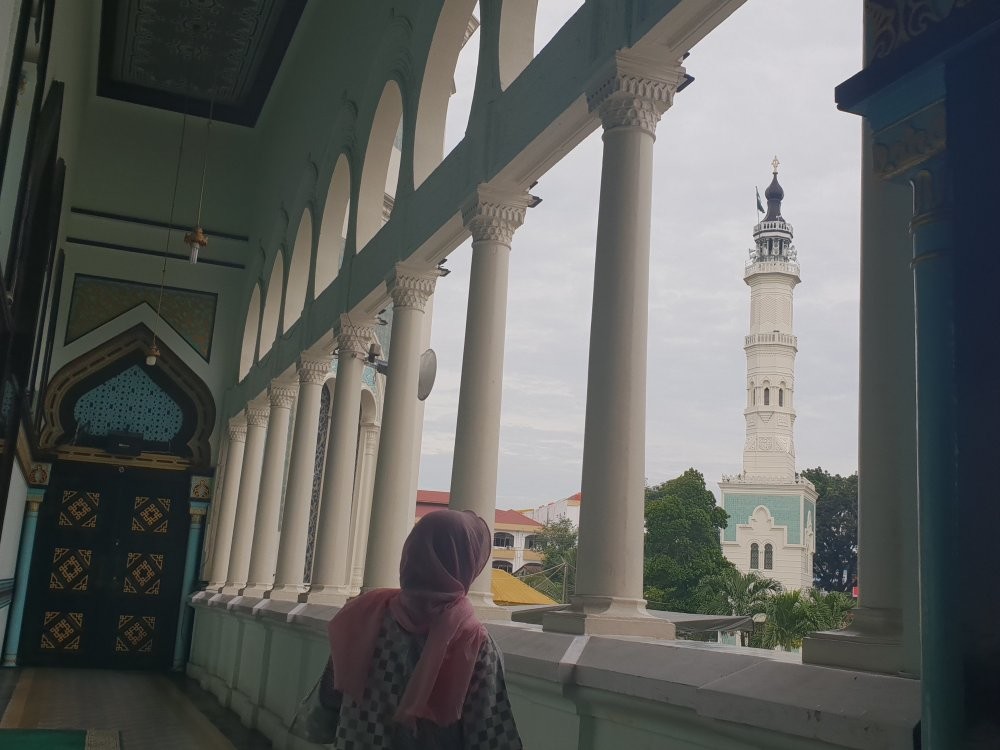 Just 5-minute drive from the Great Mosque is the famous Maimun Palace. It has been there since the 1800 and again designed by the same Dutch architect as the great mosque. It has Islamic and Indian kind of feeling and different European furnitures. Until now, they still have their sultan which is still around 19 years old and doing his bachelor degree in Java. We had a guided tour there and he explained mostly about the family tree of Sultan. You could also rent a traditional clothes to take pictures for only 35,000 rupiah or 3.5 eur. The throne room is the most interesting part for me because it has patterned ceiling and this big yellow throne. As what traditional houses normally have, you have to climb stairs to get into the house. Well, this is a good destination but can be more maintained in terms of cleanliness. They also have a big garden in front of the house where some horses were raised.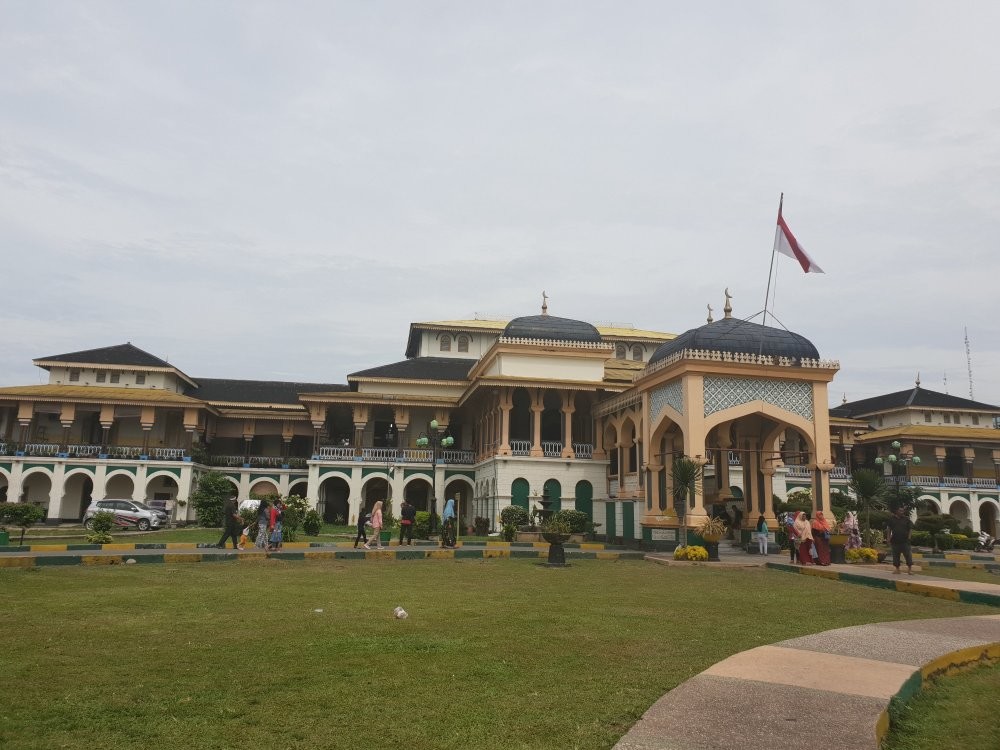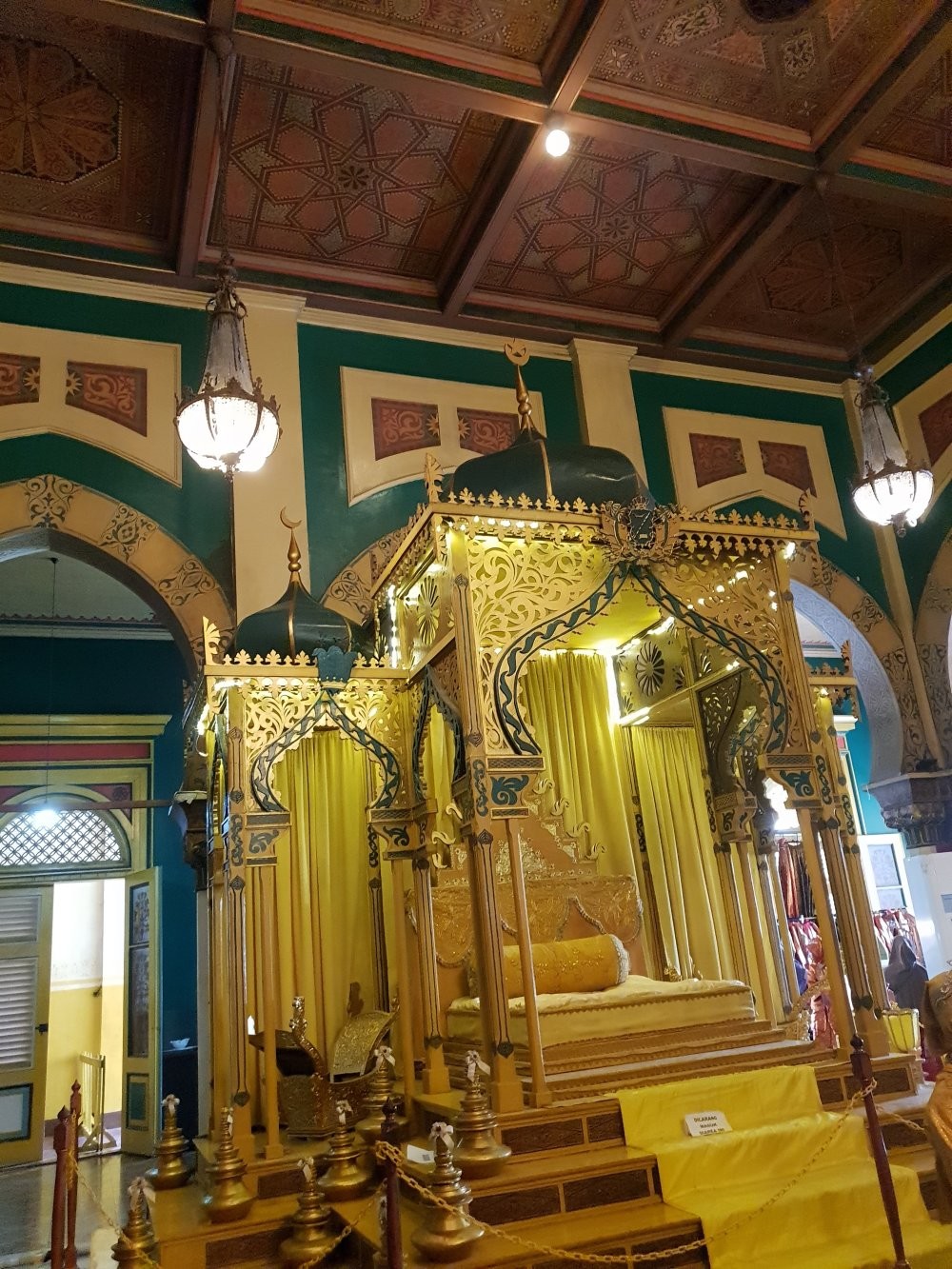 Tjong A Fie Mansion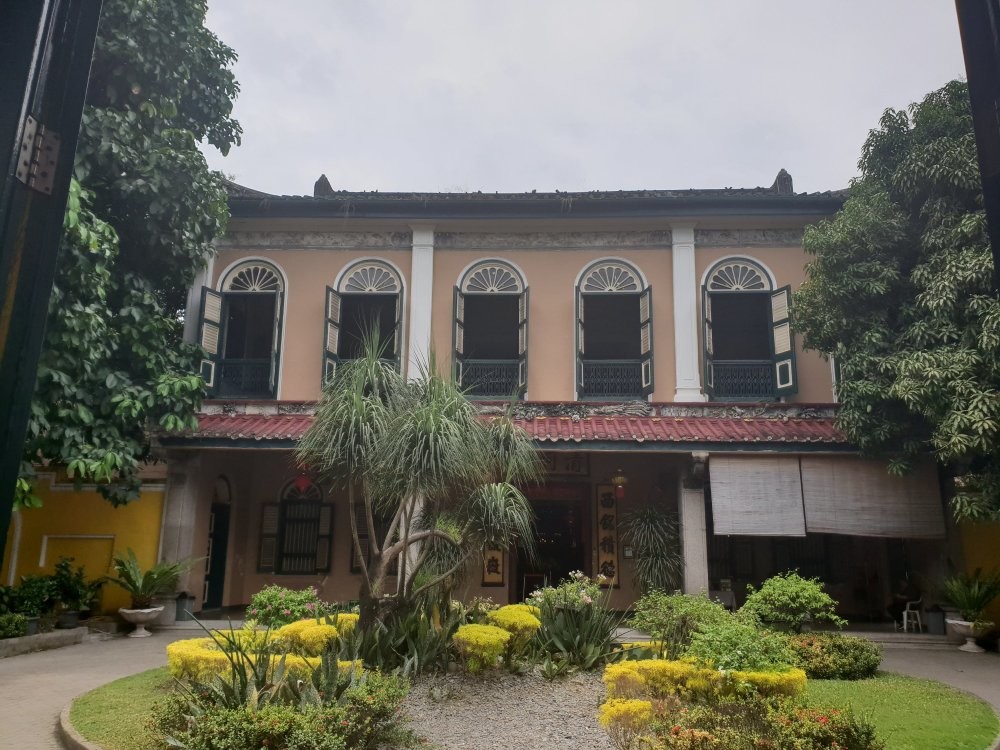 The next interesting destination is Tjong A Fie Mansion. Belong to the famous and generous Chinese businessman during the Dutch colony, this mansion gave us a tour of how Tjong A Fie contribute in local prosperity. I was amazed on how they have a very high taste in interior design in that era. Well, we know that this mansion has been renovated by his offspring but still they were and are great people bonded in a family. The first floor of the house consists mainly the living room with yellow decoration (which is my favorite part), bedrooms, a piano, kitchen, dining room and in the middle it has this space which is opened to the sky. All the furniture seems so fancy and may be imported. The dining room part is also a good place to imagine that the whole family is eating there.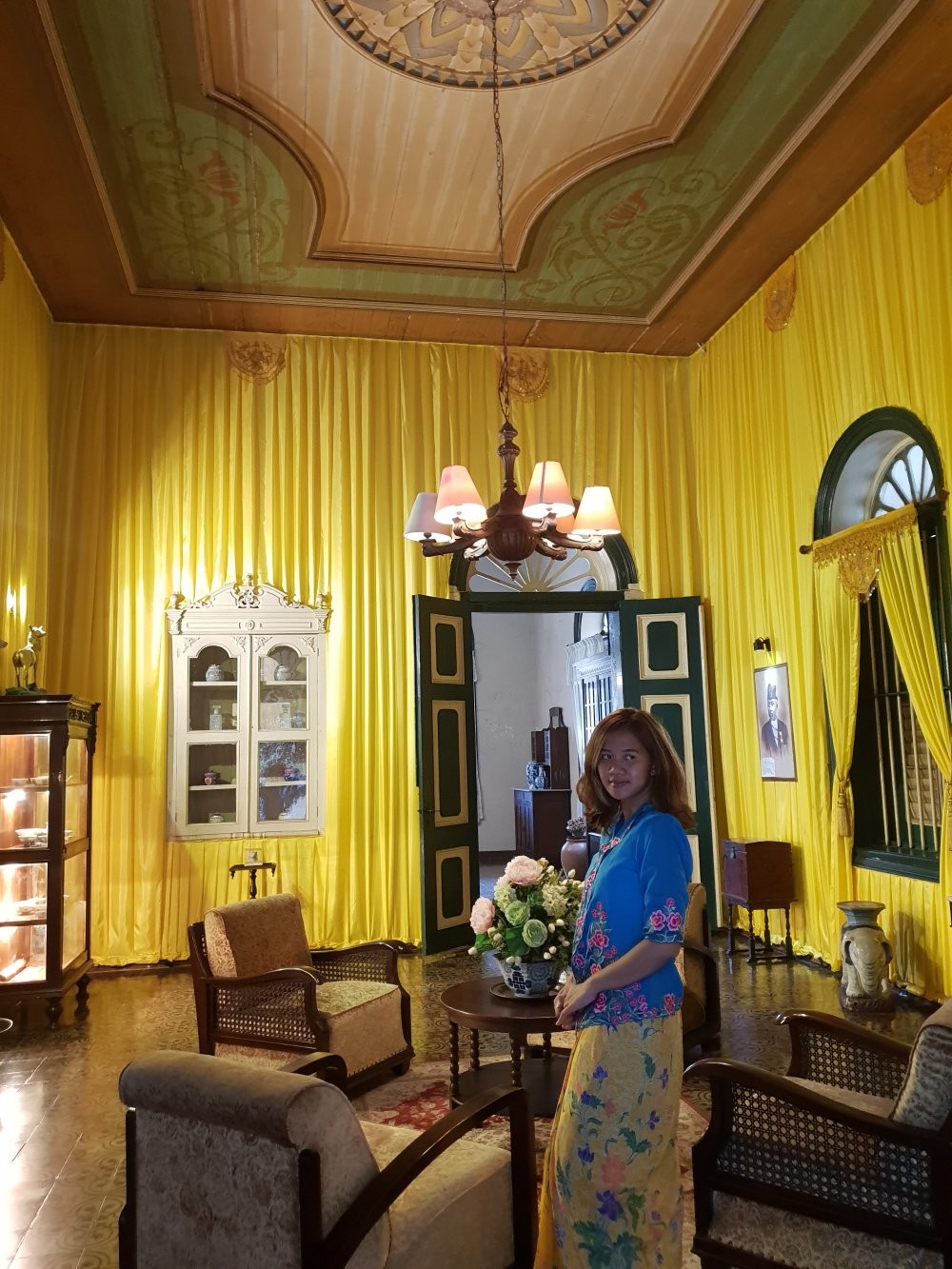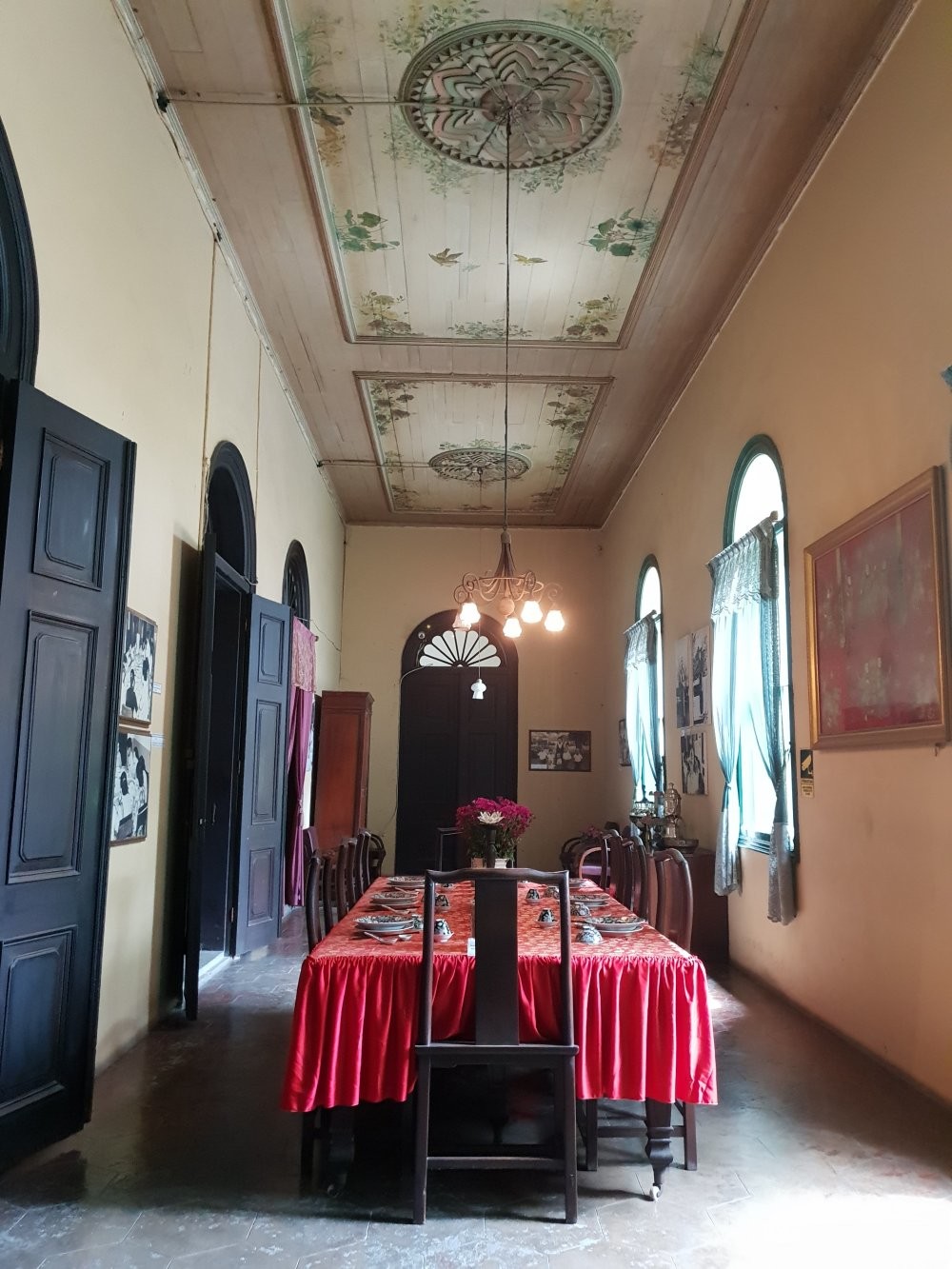 The second floor consists of praying area, and big veranda as meeting room of Tjong A Fie and his honored guests. Here we could also see a documentary film played. Overall this mansion has the influence of Chinese, European and Indonesian element in every corner of it especially in this veranda. Seeing at the wedding pictures of his children also was like viewing through fashion magazine which is so classy and has high quality aspects in everything. I mean, you can tell on how wealthy and educated they are by just seeing their possessions and photos.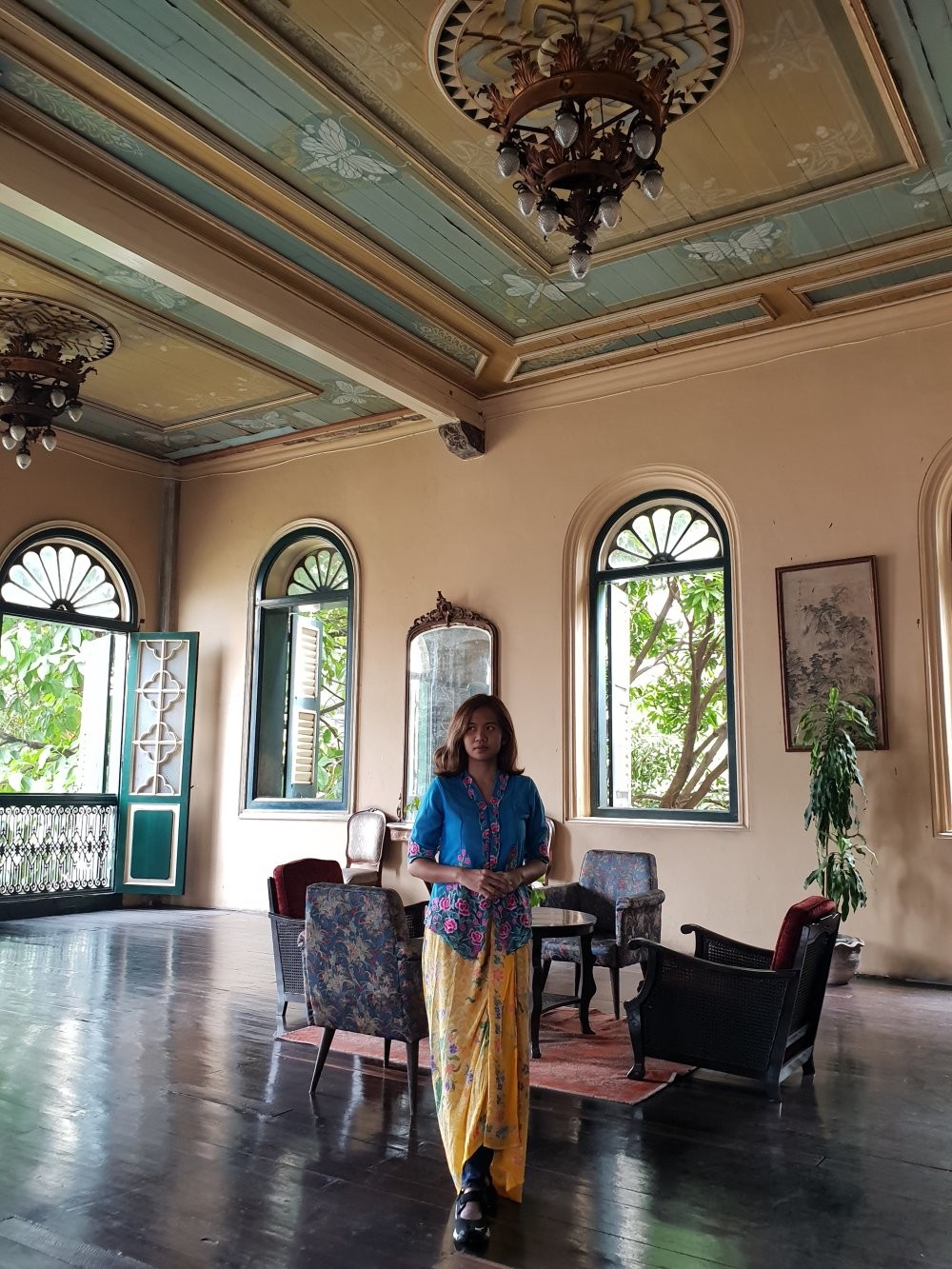 In the 2nd floor there is also a little room dedicated to one of Tjong A Fie's daughter, S.Y. Lemye Tjong, who was so influential in classical music early education in Medan. She was married to a European man. We could see lots of her music sheets, concert gowns and also music books that she wrote. She is truly inspiring and reminds me how big you can do to humanity even only few people will remember you when you die. 
They also sell some Chinese-Indonesian traditional kebaya for women in this section (looks like the one I wore in the photos).
At the end, you can also read what Tjong A Fie wrote before he died which mostly said that he wanted his heritage used for religious and humanity donation without caring what religion or race you have. Such a great yet underrated man.
I really recommend you to visit this place if you go to Medan more than anything else. 
Tip Top café 
I am always in love with old bakeries and café. Just 5-minute walk from Tjong A Fie mansion is Tip Top café that is used to be an important meeting point in the past for the metropolitan Indonesian and dutch people. It is famous for its steak and ice cream. We ordered ice cream and cake from the pattiserie next to the café. They have all sort of vintage cake and also still inside very vintage buildings.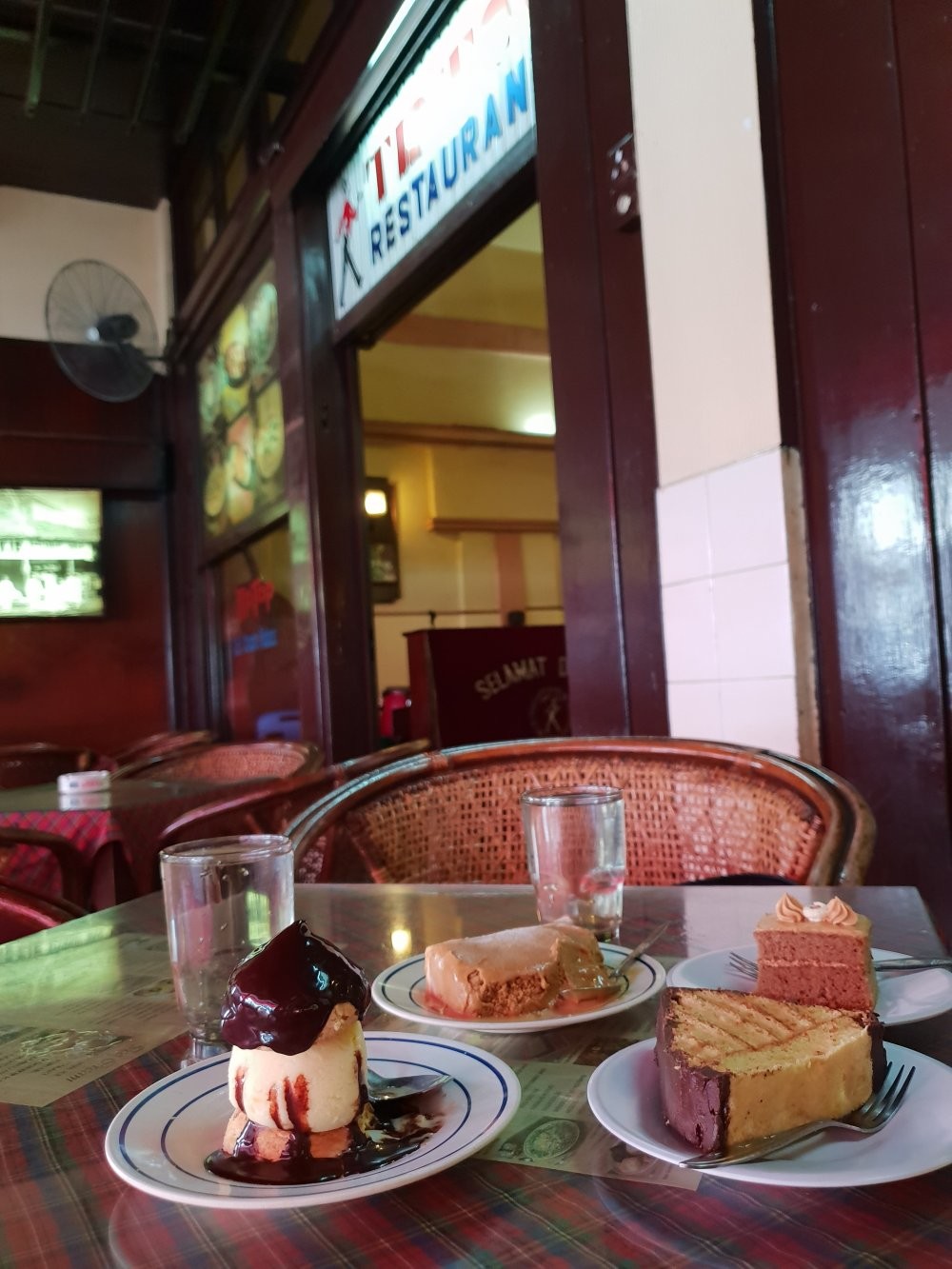 I really love this place. You can also have the view of the main street while you eat. 
Pasar Petisah 
What I miss a lot from my country is this market full of unbranded cloth yet copying or "inspired" from branded ones with a very cheap price. My mom was looking for traditional Sumatra costume and we ended up with 3 pair of fashionable shoes instead of it. They also have hidden place to eat with interesting local food stalls after you walk around to shop. You can almost find everything in this market from food, confectionery, cloths, households… etc. 
After that we went to a local growing business producing clothes made of Ulos. Here, I bought lots of souvenirs for my colleague and future lecturers. We ate special medan chicken curry for late lunch.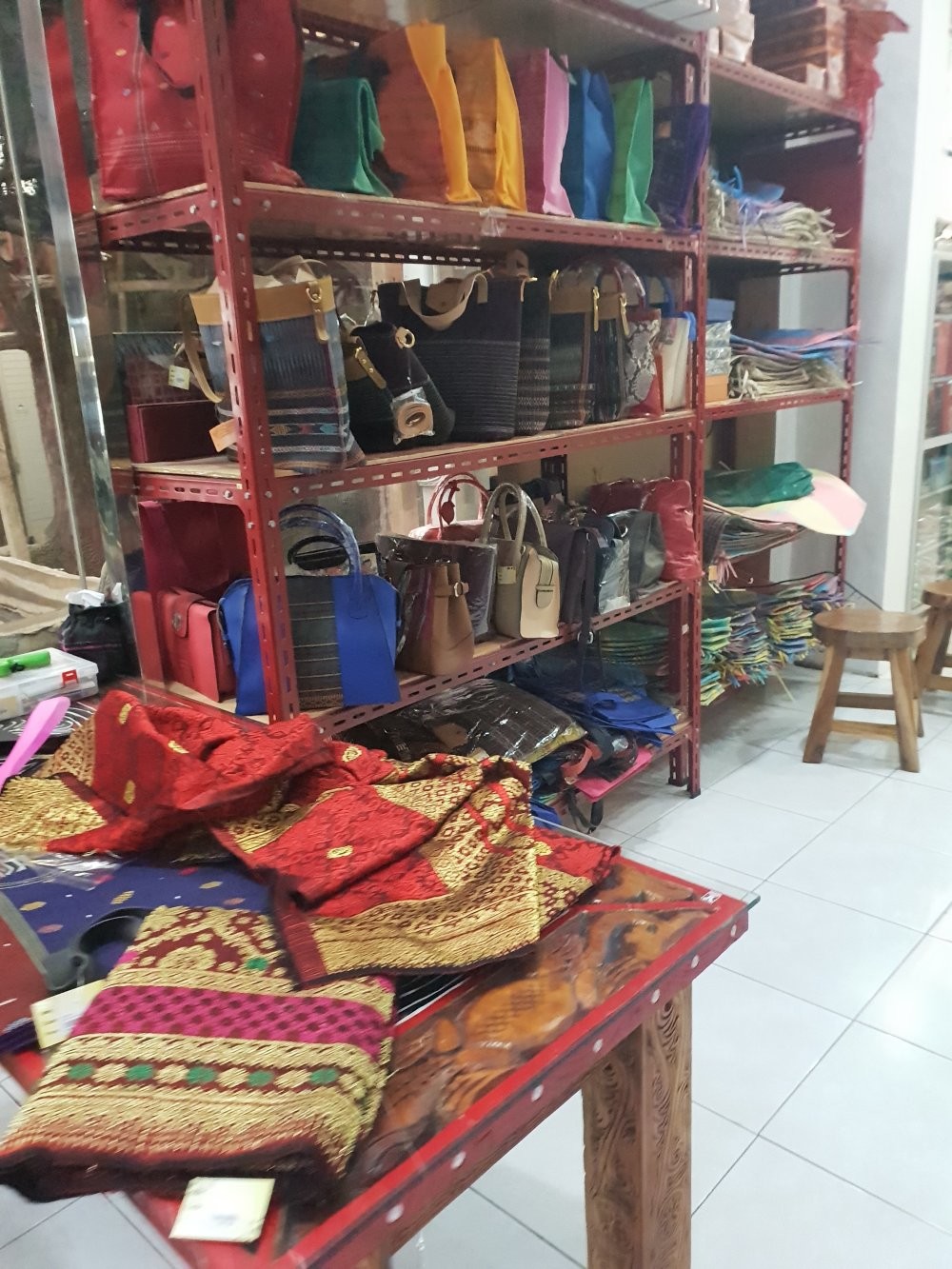 Evening munch  
We decided to meet my father in Merdeka field, a public space area originally for jogging and other sports but also has extended outdoor food tenants. I really love the ambience there. Lots of people choose this place to hang out after work. We ordered chicken feet, a Chinese dimsum speciality from one of the famous tenant there as our opening. 
The highlight of the dinner is BABURA,  a kingdom of pork specialities with ala chinese. We ordered young pork both grilled and fried, and salted-egg filled dimsum.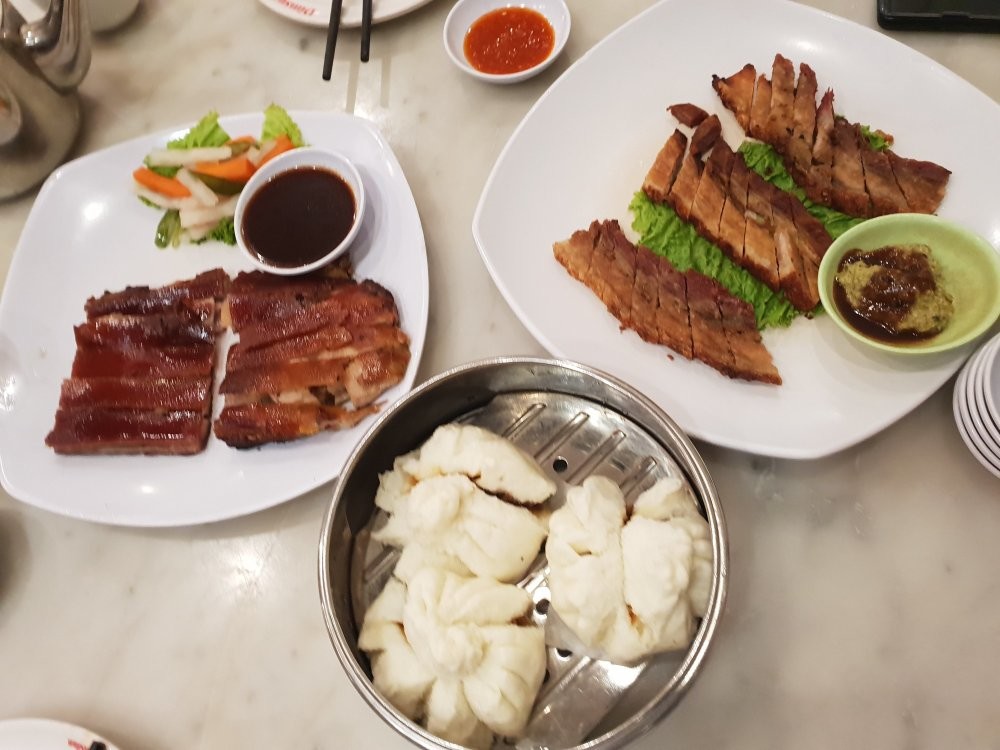 I was about to fly to the moon. It felt like Chinese New Year but in a random Monday evening, crazy it was. 
After tons of pork we celebrated, we continued to our dessert which is Durian, king fruit of Indonesia. It has spikes and strong smell, not everyone will easily like it but I do since I was a kid. We have two famous place just to eat Durian in a fancy way: Si Bolang and Ucok. Ucok was known before Si Bolang but this time we tried Si Bolang because it has more interesting design of the restaurant. The waiters will ask if you want the bitter, swit or mix and how many kgs you want. He will come back and open one sample to see if you are satisfied, if you are not, they will exchange it for you.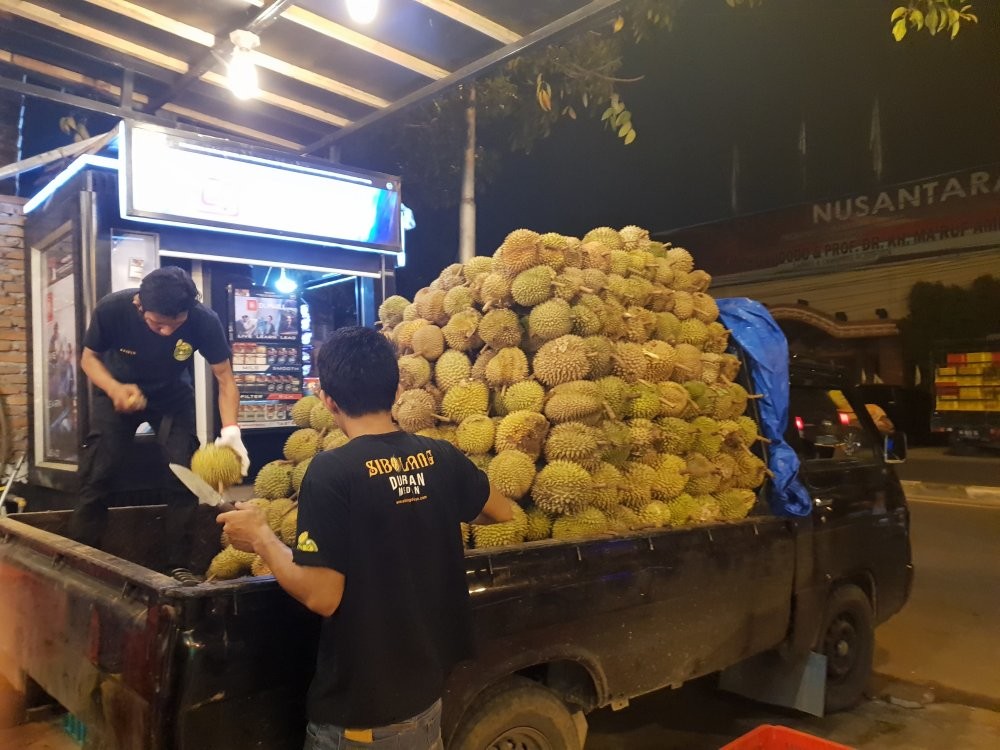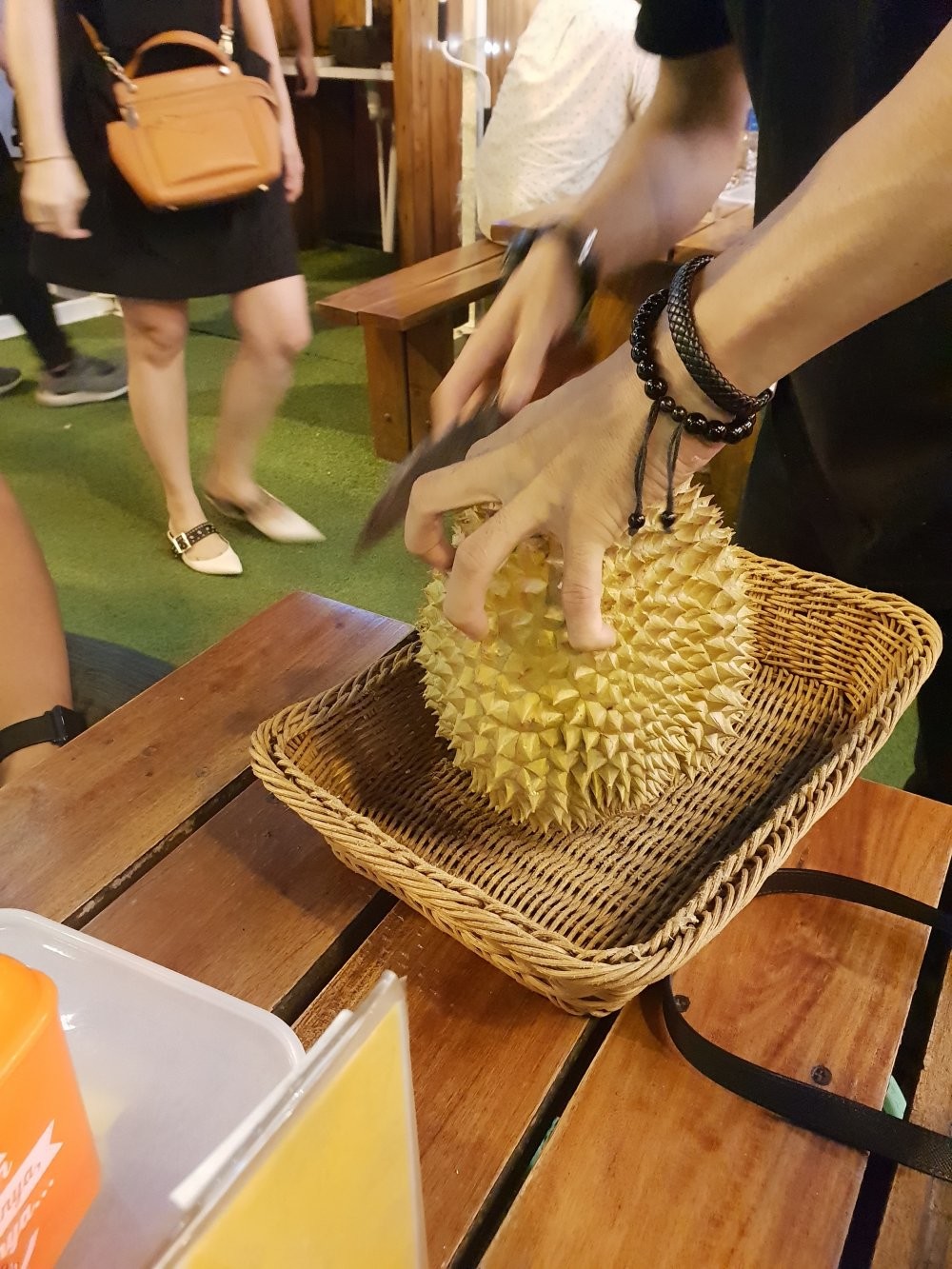 We went home with a super full belly and nice dream. Also, do not forget to buy these special souvenirs from Medan:
1. Durian 
2. Bika Ambon cake 
3. Candied Guavas 
4. Medan peanuts
Horas!
---
Photo gallery
---
Want to have your own Erasmus blog?
If you are experiencing living abroad, you're an avid traveller or want to promote the city where you live... create your own blog and share your adventures!
I want to create my Erasmus blog! →