Childhood dream: Disneyland Paris and Val d'Europe
After accomplishing my dream to go to Greece in 2012 which turned out just so-so, so did Disneyland Paris in 2018. From our hotel in Gare du Nord, we took a RER E in the direction of Tournan, then change to RER A at Val de Fontenay in the direction of Marne La Valle – Chessy where the Parc Disneyland is. I have watched youtube videos reviewing the trip and they highly suggested to book ticket online and print it. So I got this 63 € ticket and yes, I just needed to scan it directly to the gate without queuing in the printing machine. The weather was super grey when we arrived but it was around 23 degrees.
I felt happy but not really. Maybe this is the result of buddha's teaching not to get overwhelmed by happiness nor sadness. So really, I felt nothing special. In addition, I personally thought that Universal Studio Japan (USJ) (explained in my post before) was way more attractive in terms of decoration and ambience. Also, I have been to the one in LA when I was 3 and the photos were nicer than this one although I honestly remember nothing but left with the expectation like the ones in my photos. It was when I came to my dad's graduation, and now I take him there. Karma does exist, boy.
Anyway, this serves as my big dreams too, even more in the top compared to USJ. I love both disney characters and harry potter in the same level. So here I am walking to accomplish another checklist. That is why finishing my oral defense also makes my head look super expressionless, cause I just feel it is done and oh is that all ? Maybe I desperately need to be grateful. Well, I am grateful it is not I am drowned in ecstasy.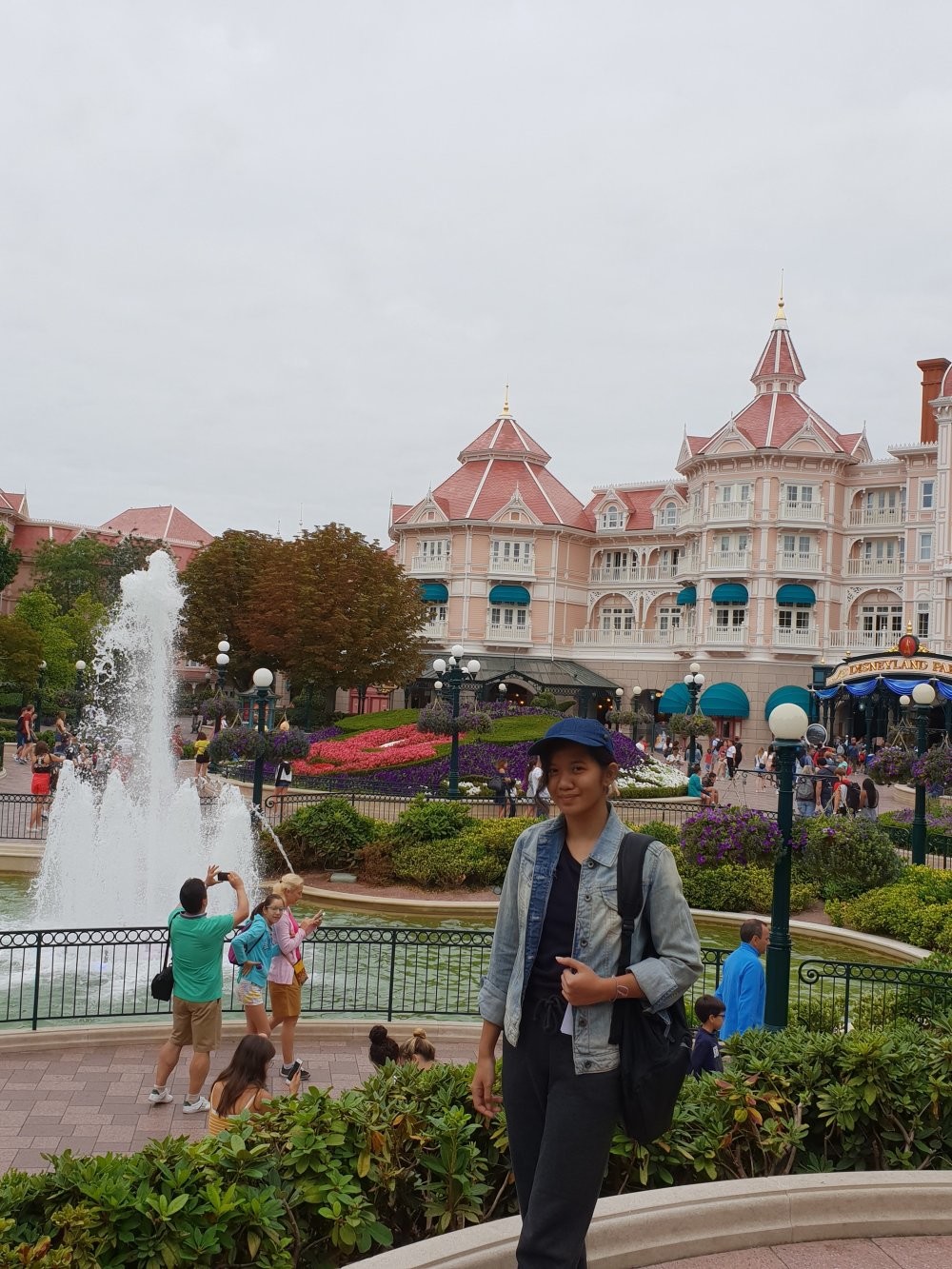 The gate makes you feel like in old american settings: pink hotel with mickey-trimmed bushes and fontains. They are going to celebrate or habe celebrated 25 y.o. anniv. So you can see this 25 silver logo everywhere. Before you step in to this place, please do install the Disneyland Paris application in your phone so you can really take a wise decision on how you spend your time. Also, thanks to this app, you can know of there is an ongoing show near you. 
It is basically  divided to 4 main attractions:
1. Fantasyland (Disney princesses-themed)
2. Adventureland (Indiana jones and pirates of carribean styled)
3. Frontierland (Mix of pocahontasy and also cowboylike)
4. Discoveryland (All the space ships and buzzlightyear thingy)
Fantasyland 
From the main park to fantasyland, you will pass through the shopping abenue. Fill in your bottle here because you won't find any other free water. Then, we will be greeted by the Castle of Sleeping Beauty (Belle Dormant) which pretty boosted my entire spirit. We could go upstairs to have a tour!! You can see these tapisteries of the royal family and the 3 fairies. The window painted glass and even the spinning machine is there! The stairs where we have the spinning machine were also looked like the one in the book. I bought a minnie mouse headband in Surabaya cheap store to avoid buying it here.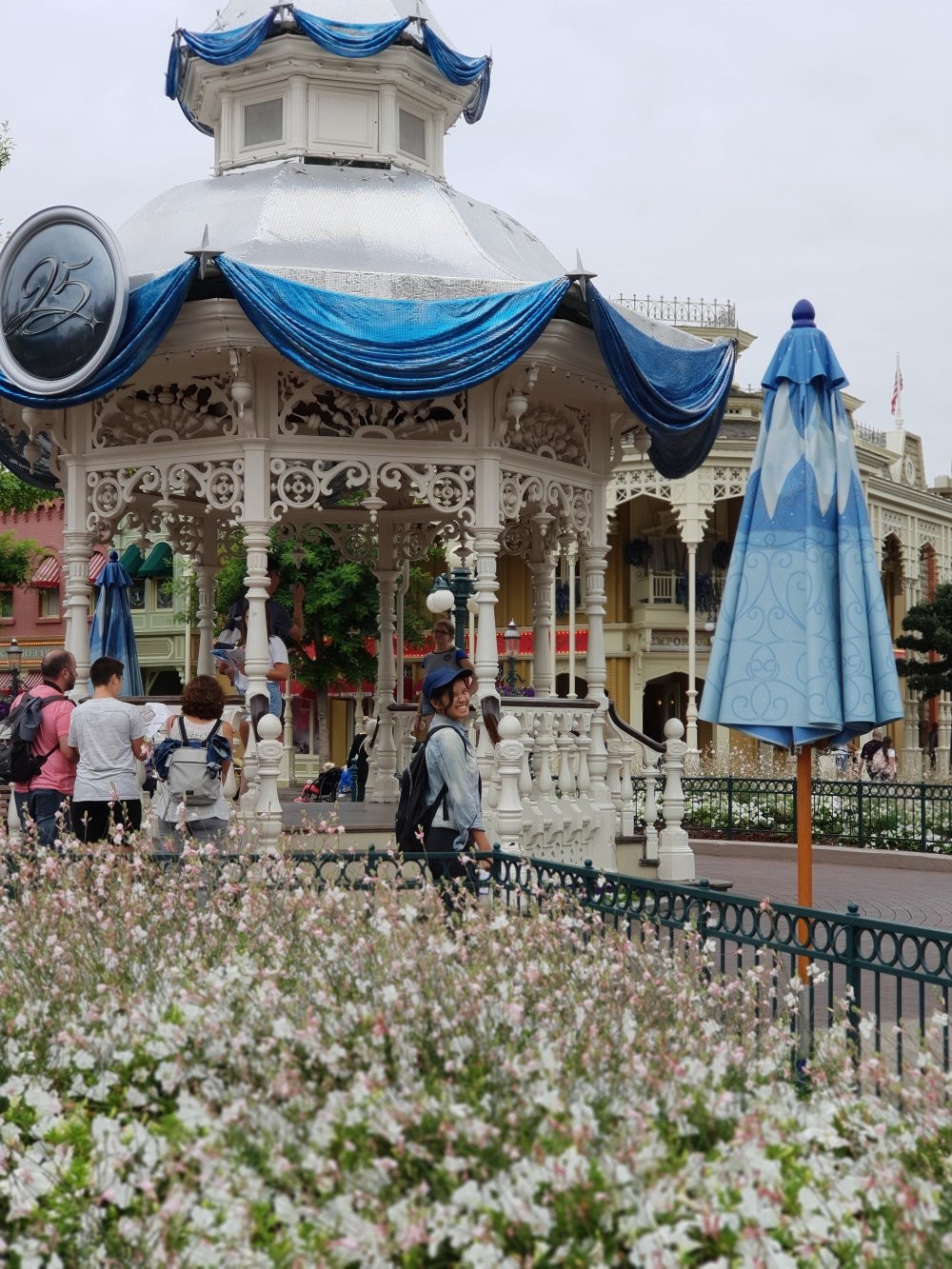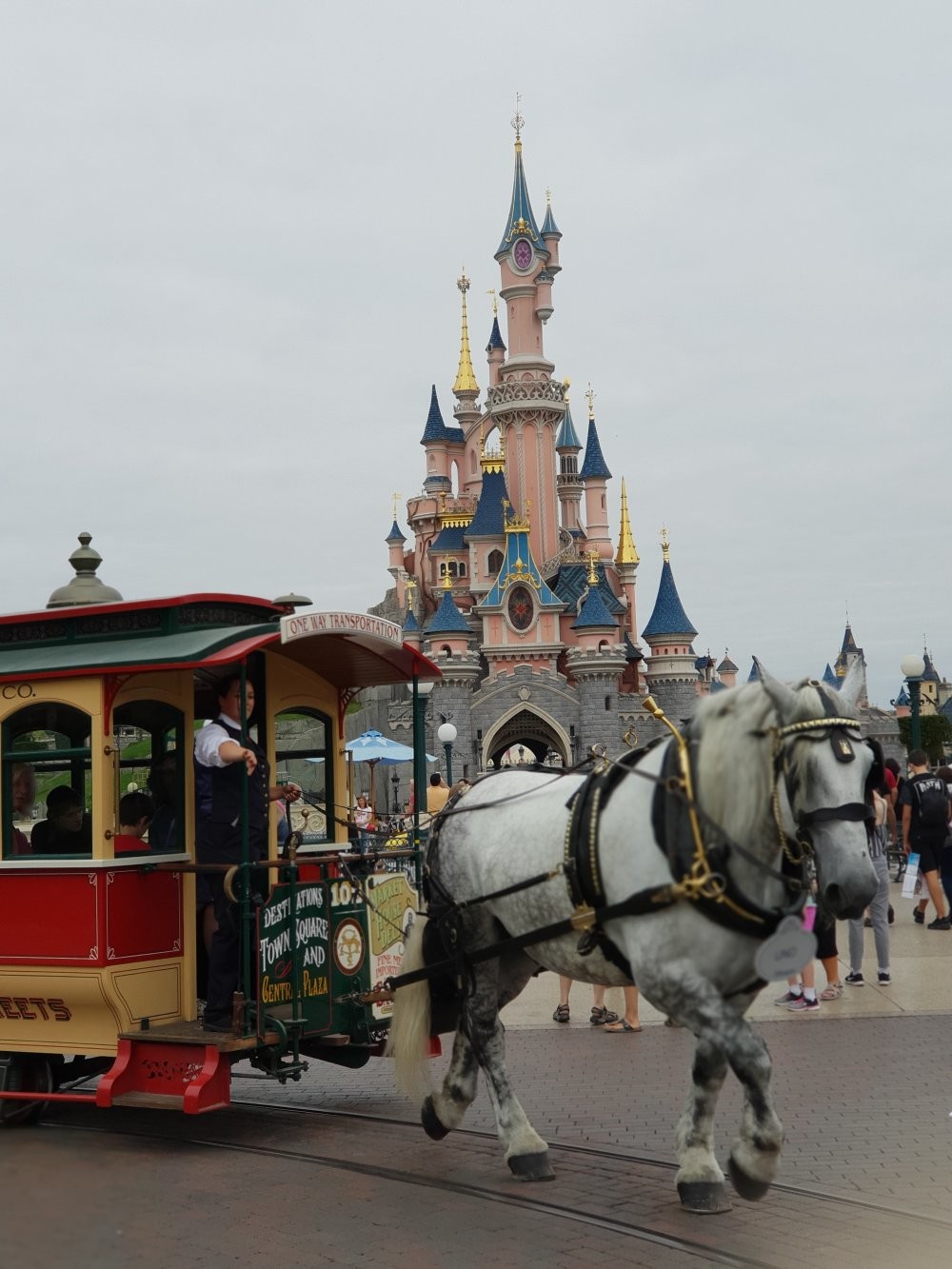 From this castle balcony, we can have a look at the entire park. Basically this castle is the entrance of Fantasyland. The craziest part was the Cave of the Dragon which can easily be missed if you are too captivated by the castle and just directly go straight on. It is right below the castle stairs. So don't go inside first but do go downstairs to the Cave.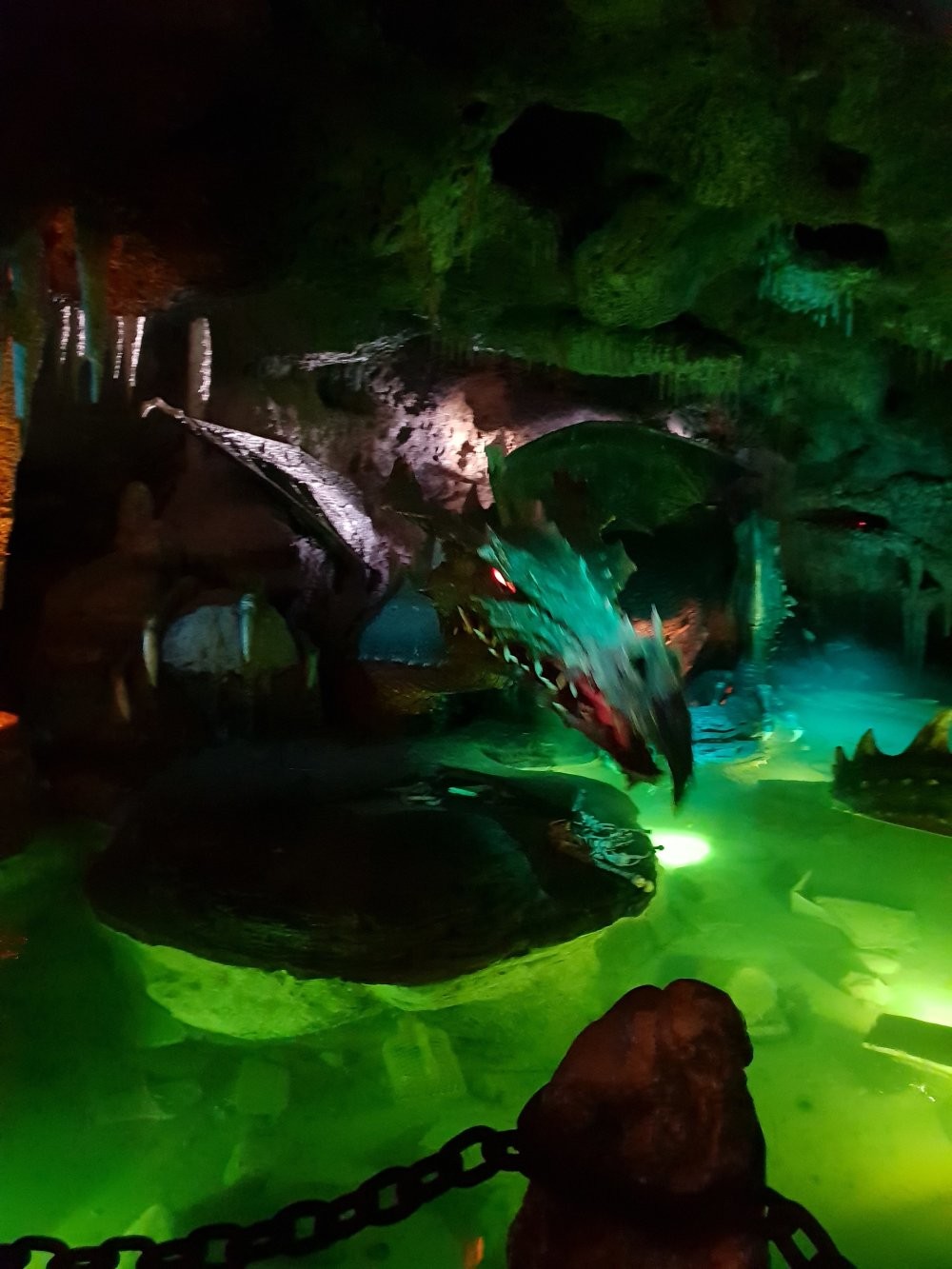 This is pretty insane. It is a dragon robot that imitates sleeping and waking dragon. The claws are moving at the river, and it was totally dark inside. People need to wait 2 minutes for her to wake up and groan. Maybe the only weakness is that… the head part is too thin. I feel like this dragon is too slim by the way. I have recorded it but lazy to upload the dragon movement here, so here is the photo.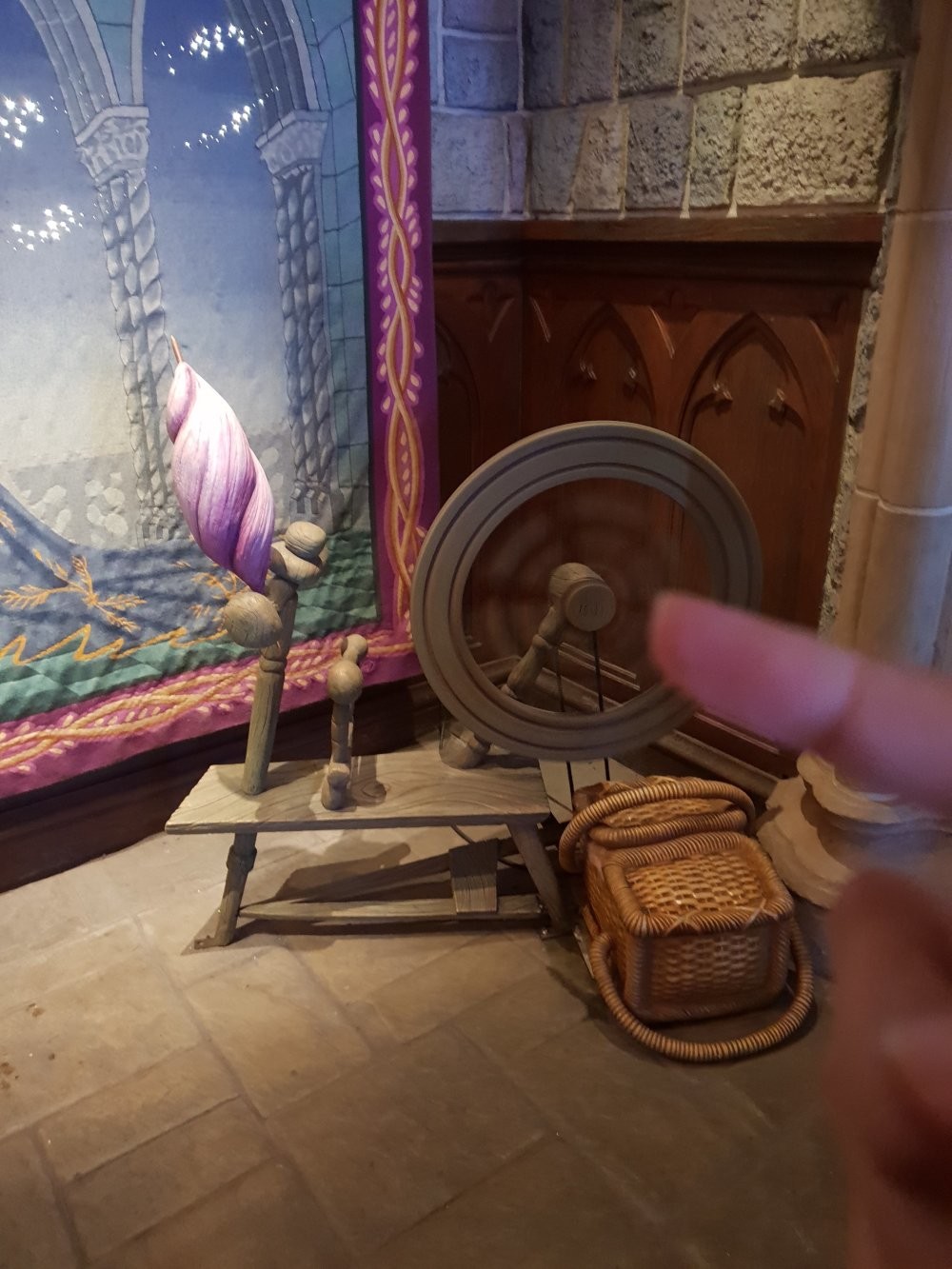 Then, off we go to the Fantasyland! We have this carrousel as the center and alongside of it, there are Cinderella areas (turns out only a restaurant) with her cute pumpkin chariot, pinnochio ride, snow white and the 7 dwarfs ride. Behind the carrousel, there is Dumbo flying ride and Madhatter's teacups. I am a huge fan of Alice in The Wonderland book written by C.S. Lewis, so then I went straight to Alice's Adventure which is a maze garden to find the Queen's castle. It was ended with a beautiful replica of The Unbirthday party. I adore this maze!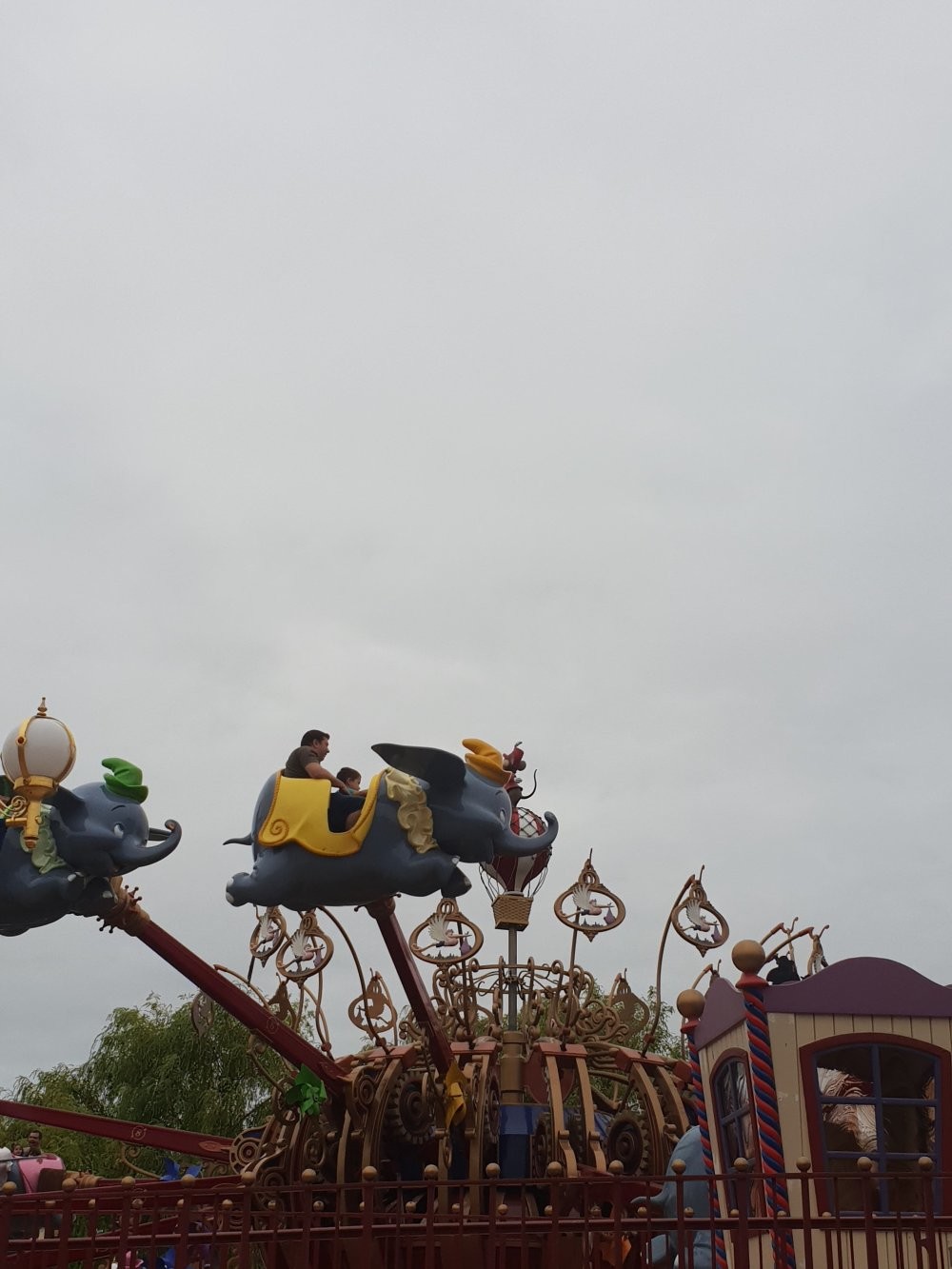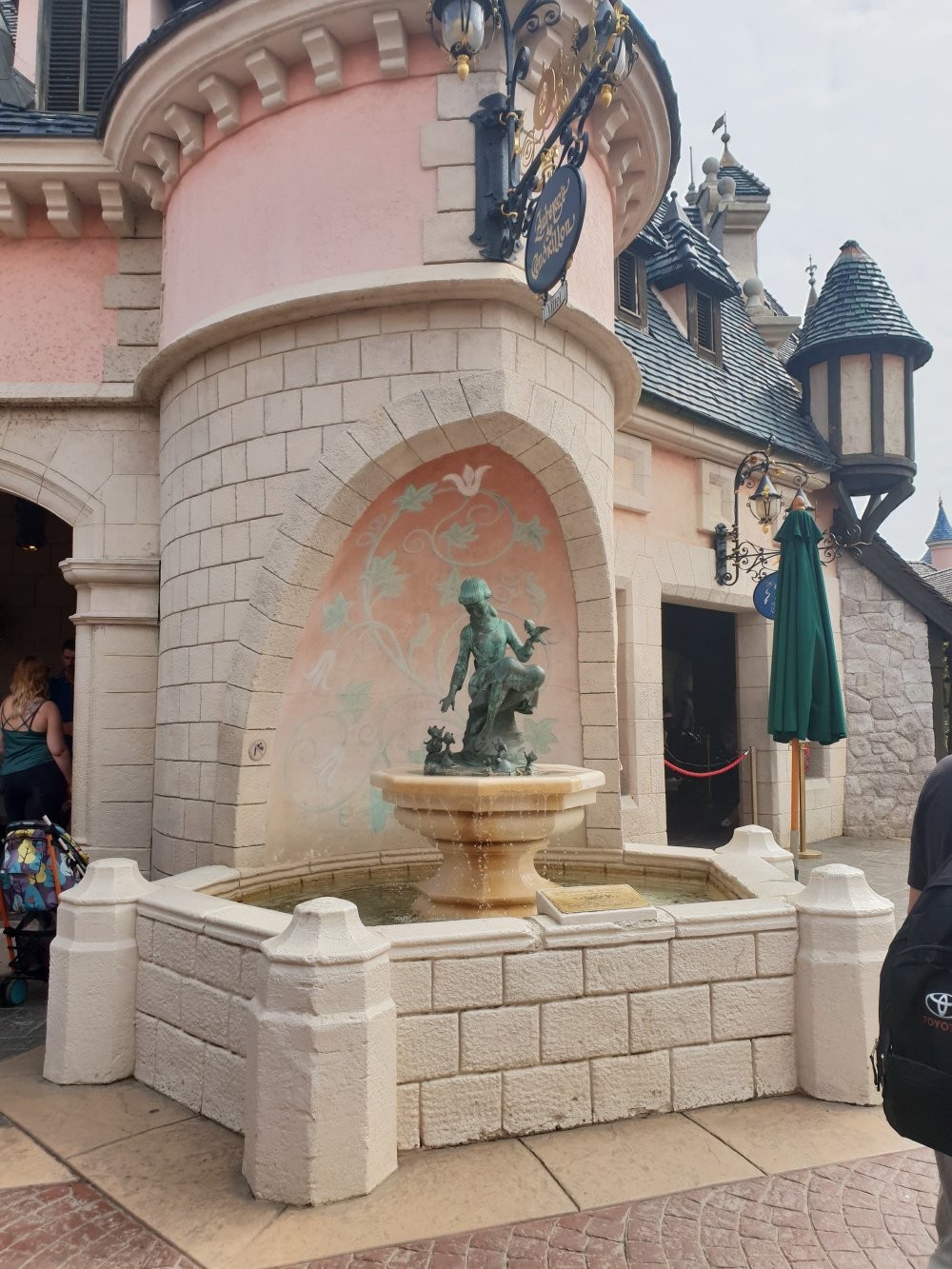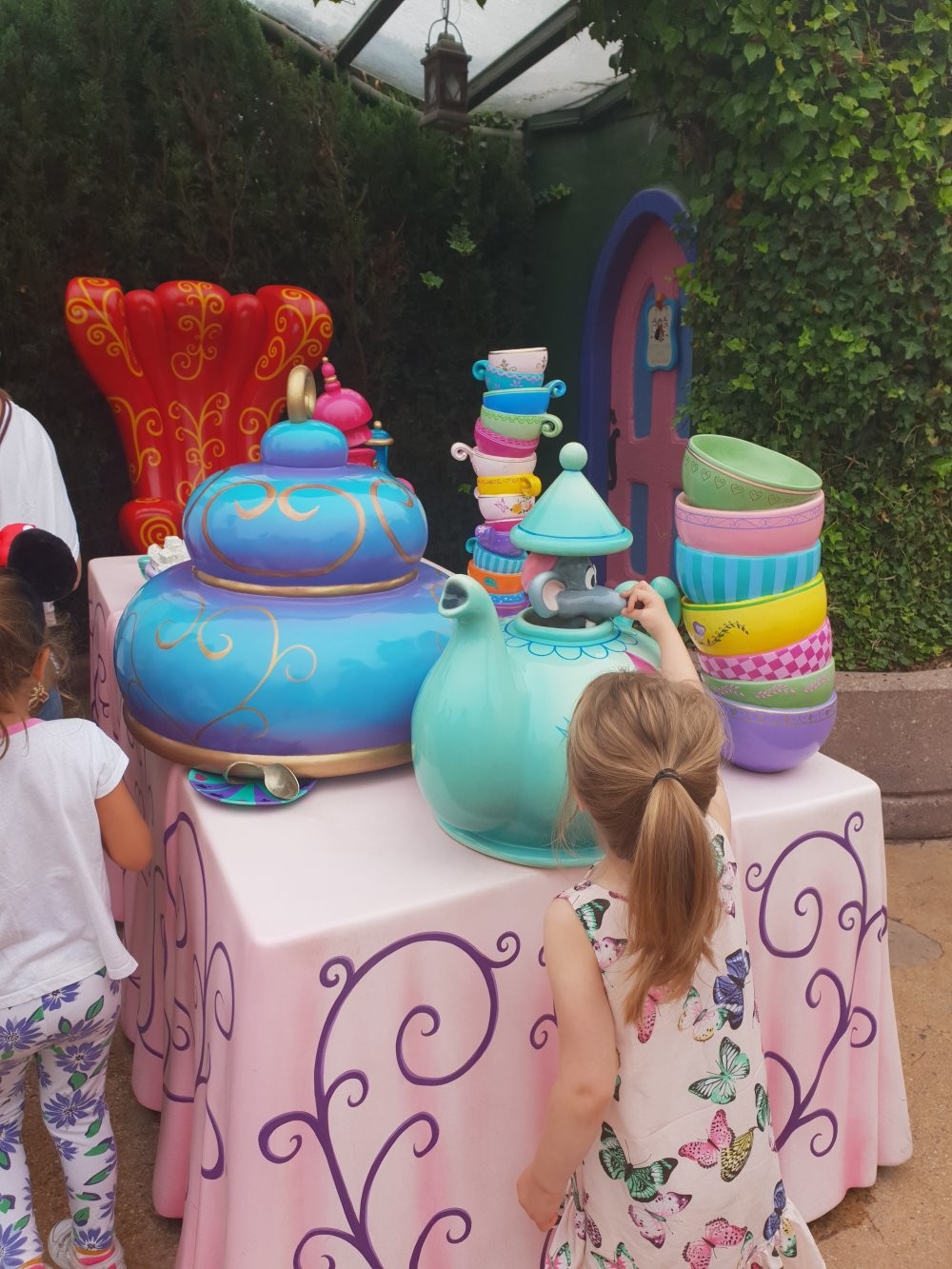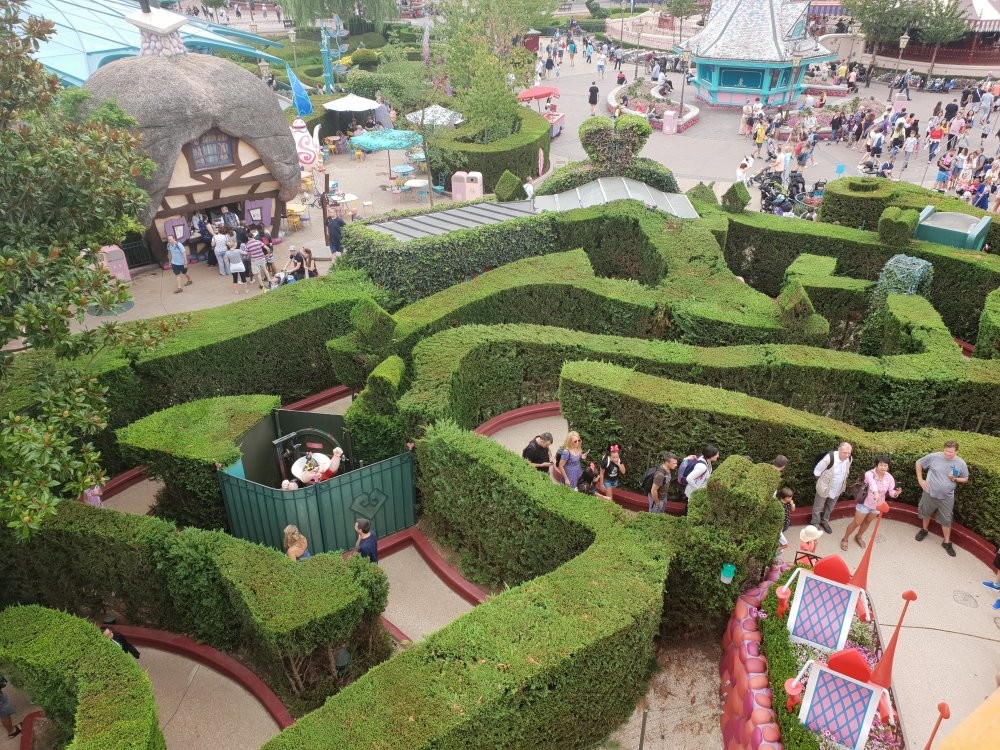 Behind this area we will have this Princess Atellier, and the famous It's A Small World which is a palace where you travel with a row boat to see puppets wearing international dresses. It is summer so the queue was insane. I regret not queuing princess atellier. So I went back to the front and queue at Pinnichio ride. Also in the app, you can find the queuing duration of each ride. And pinnochio was better than the Blanche Neige or Snow White.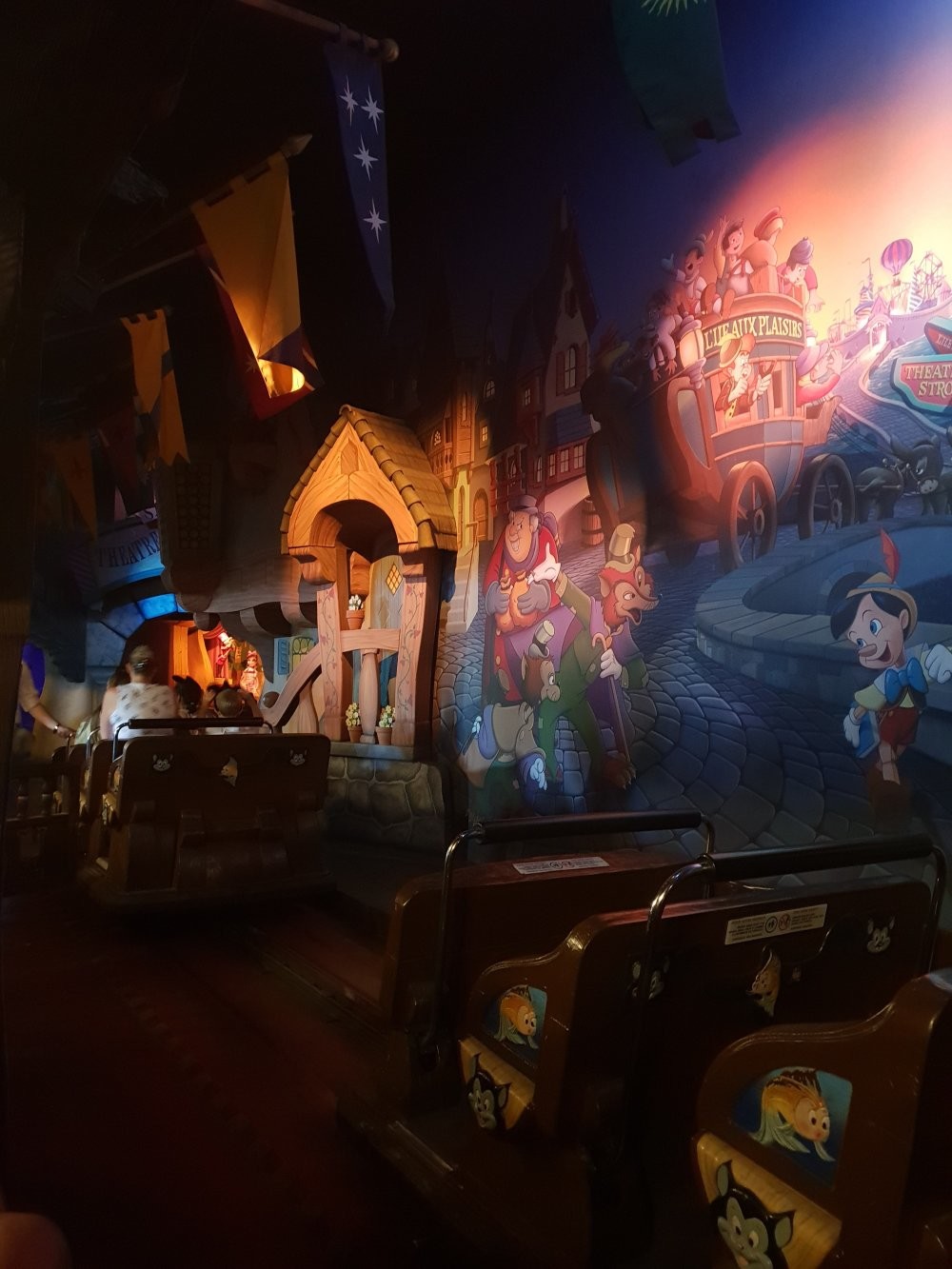 Well, the detail was quiet good, more like a synopsis of all pinnochio story, but it seemed a bit in rush for me. Maybe it only takes 3-5 minutes, after you waited like 1 hour. Not everything was made of wood as I expected. Then we went to Le Petit Train du Cirque which was a tiny rollercoaster and Le Pays de Contees which is a venezuelan-like canoes. From this area you can continue to Adventureland. You can also queue for meet and greet with disney characters but Geez, too long to just have a photo with them. We started at 9 AM and finished Fantasyland around 12. There should be Mickey show at the tribun at 12.20 but there was a sound problem so it was postponed to 15.00, the children were mad and the poor handicapées they have waited maybe 30 minutes or more under the sun.
Discoveryland
With the moving orbitron, it is clear we are now in the discoveryland! You will be welcomed with buzzlightyear's ride which needs 120 minutes of waiting, the famous Star Wars Hyperspace Mountain, and next to it a big restaurant and theathre. It is like a journey to the future and outer space! It is like everyone eat here…… Seems like the restaurant here is the most famous of its burgers. Here, I realized I am having my 1st day of period and please dont imagine how tearful it is inside to walk 23,000 steps with it. Plus severe influenza.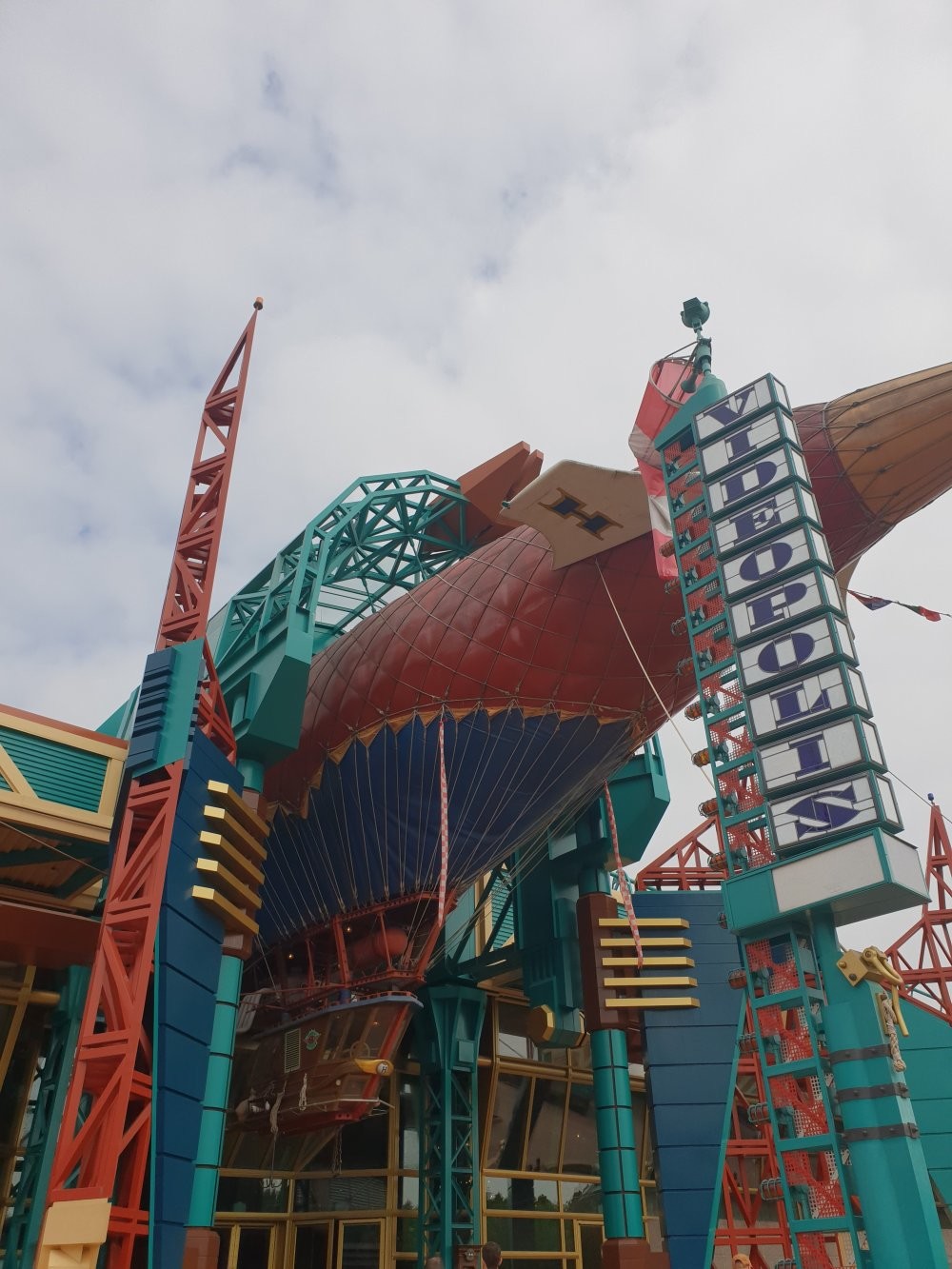 Adventureland 
The entrance gate made us feel like going to Aladin's place. With the flaming torch as the welcoming and the soundtrack of Circle of Life it really gives contrast to Fantasyland. We had lunch at Lion King area where we had meatball and rice. There is Balou's from Jungle Book meet and greet and then we are directed to Indiana Jones roller coaster. It sounds scary that the clash of steels gives you this odd feeling…. Next to it is the Pirates of the Carribean real ship. There are outbond-like way to reach there like bridges and caves caled Adventure Isle. I am not interested.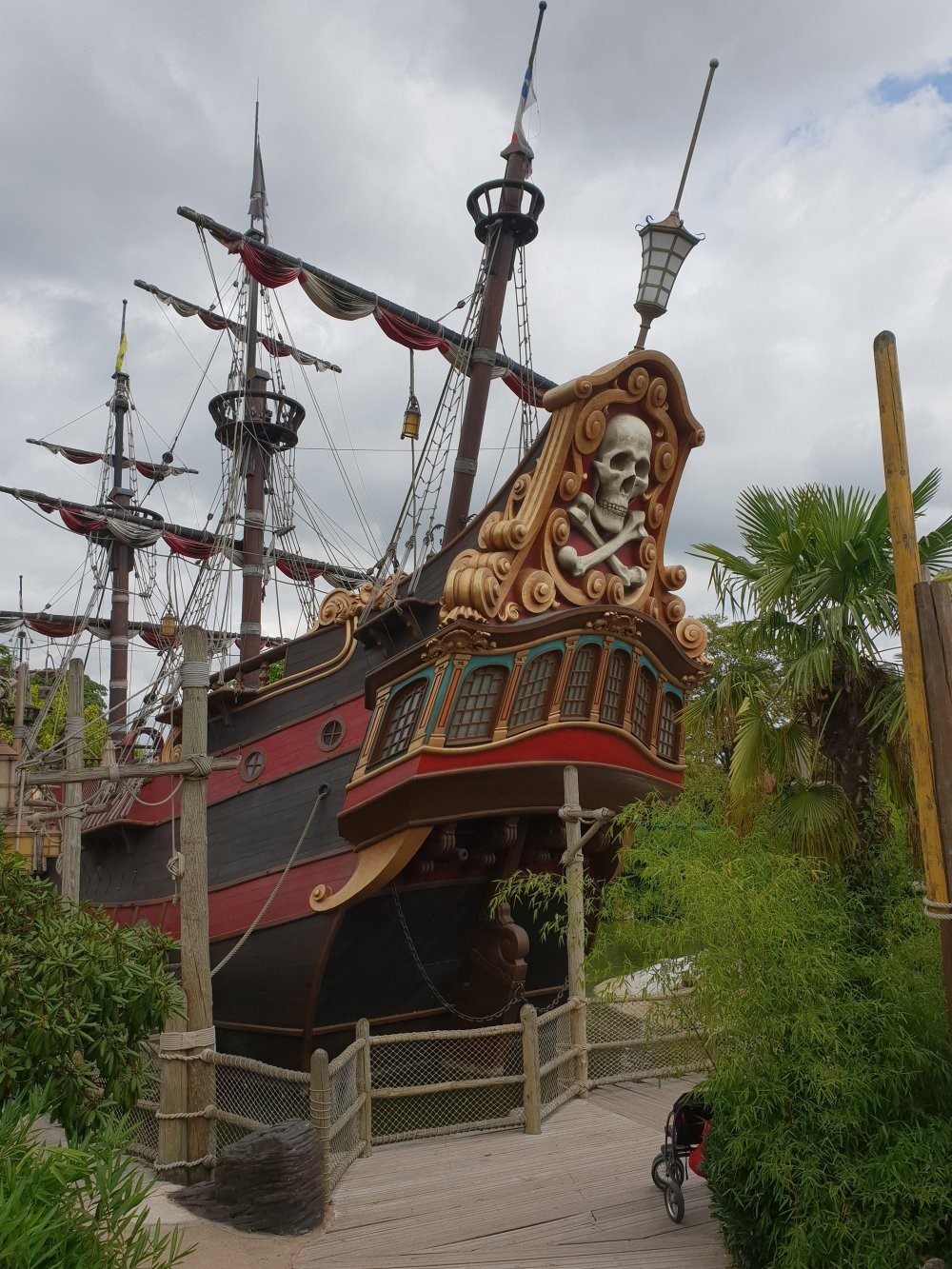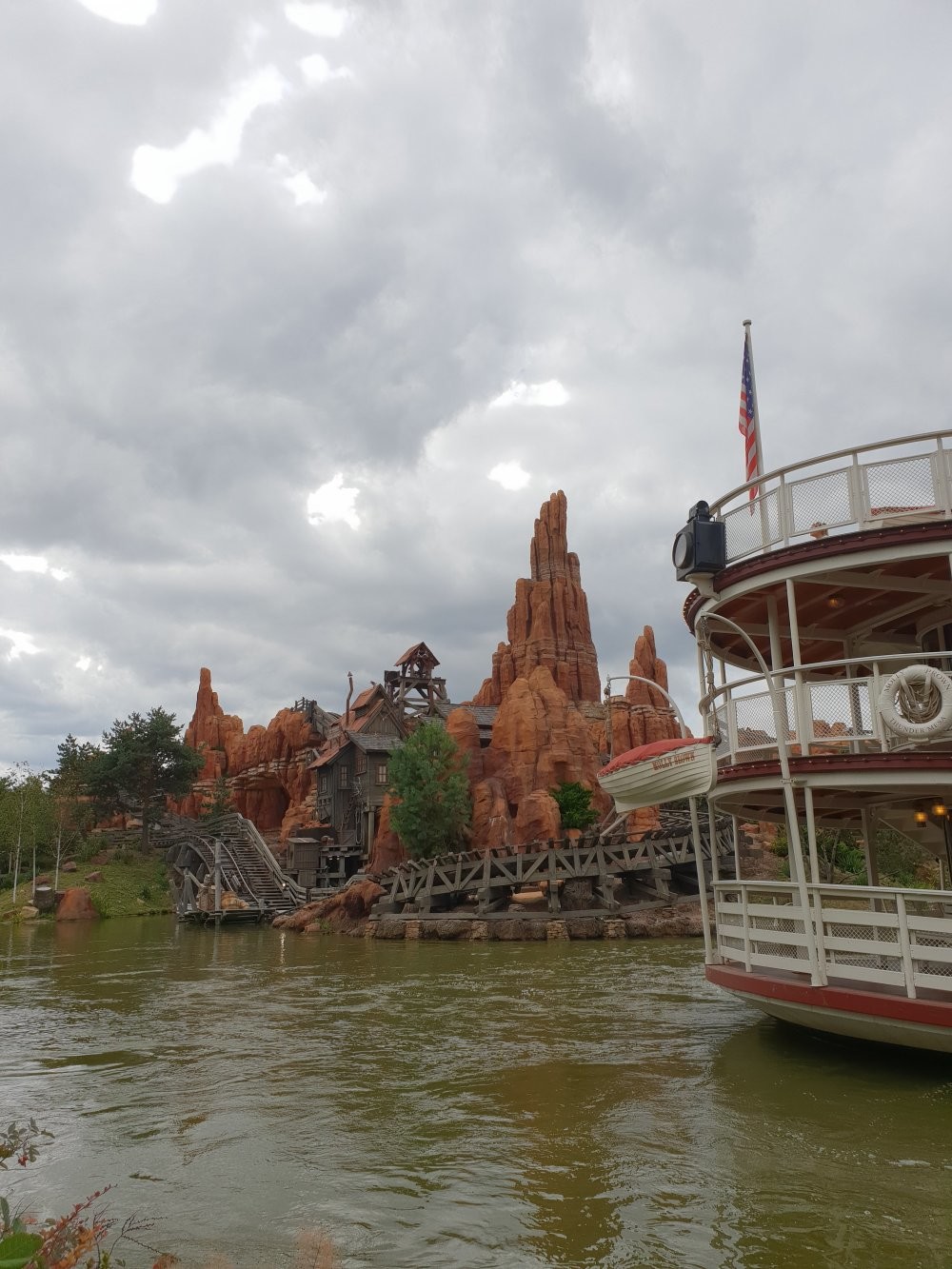 I was so tired in this area so I did not take lots of snaps. I also dont really like this part. Even when in USJ. The nice thing here is every termination of a theme was designed super smooth. Like, from Adventureland to Frontierland, you have this COCO as a bridge of themes. It was a restaurant so I couldnt pop in.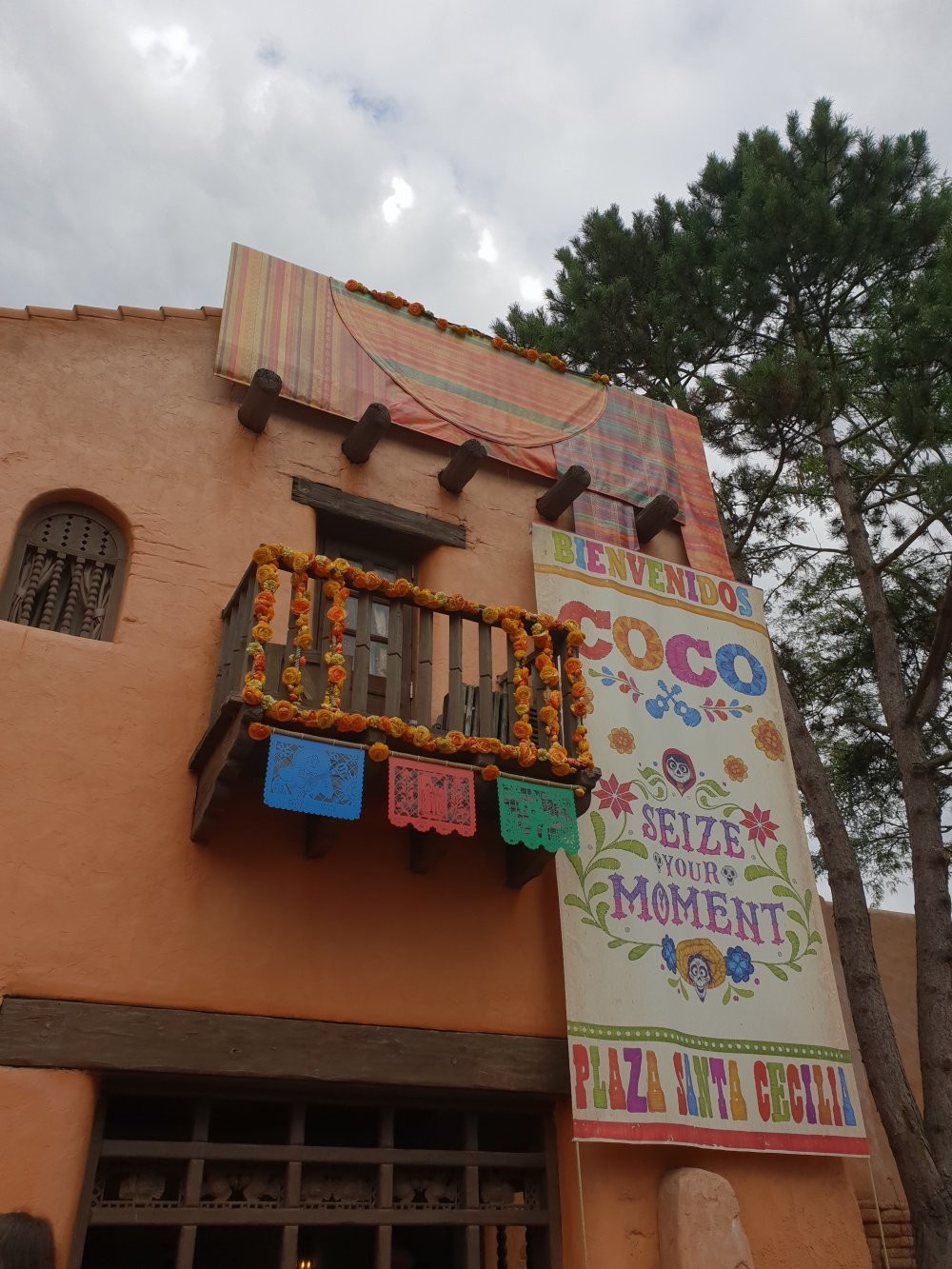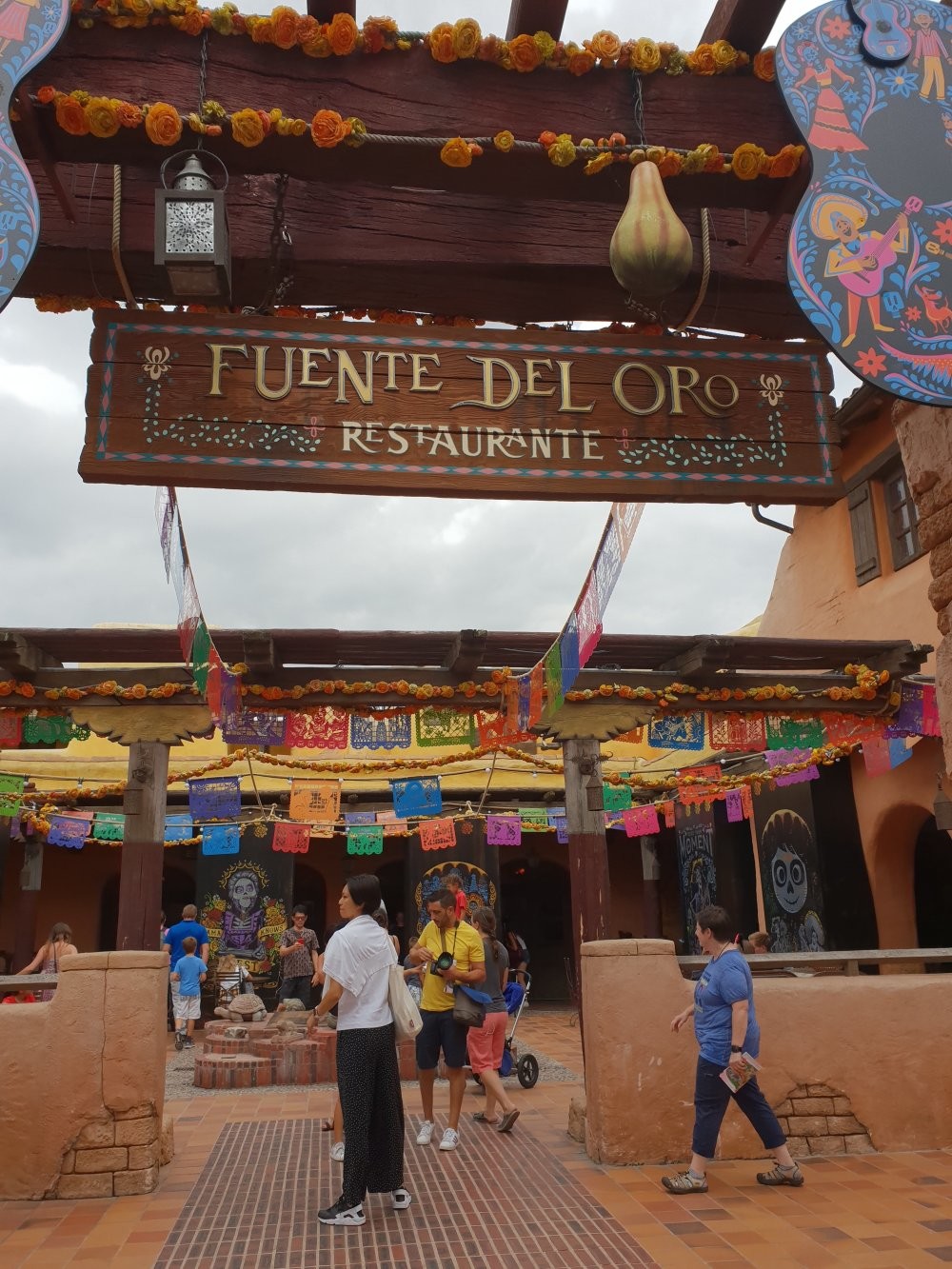 This transitional theme also includes shooting games and cowbolike decors. Also, a massive boat is opened for you to go around the mountain. It is called Thunder Messa. This orange rock mountain is the sign you are already in Frontierland. Nice one here. Ah ya , i think they are planning to make a new zone which is a horror zone. But it is still under construction. You can now have a photo with supranatural camera called Spirit photography.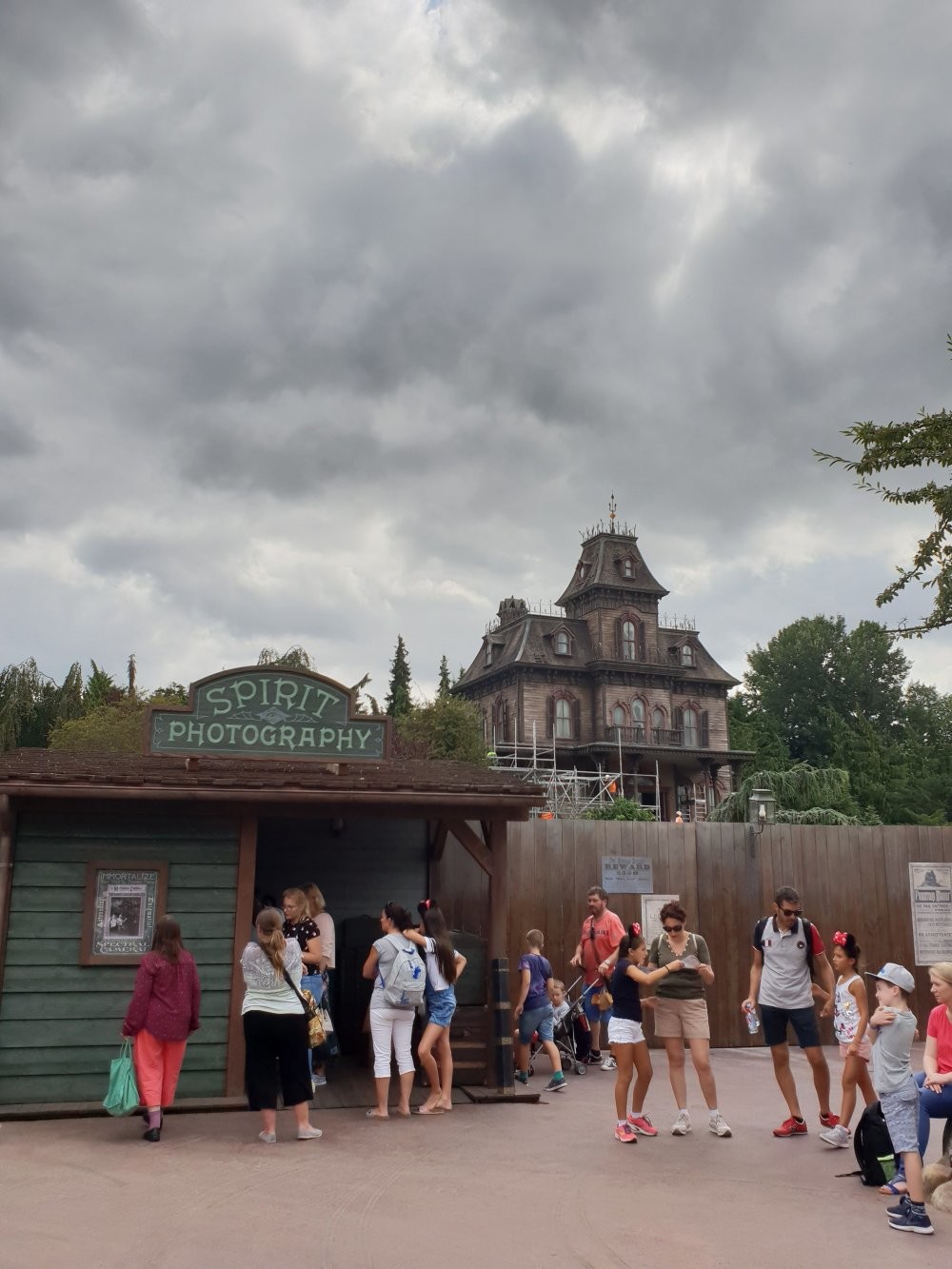 That's the haunted house I am talking about.
I missed the pocahontas village, it is just a children play ground but hell yea I was too tired to do a turn back.
The bad thing was that i needed to miss the Disney Parade bcs it is still at 17.30 and we needed to pass Val d'Europe. So I need to let the parade goes without me. However, we managed to watch Mickey Parade where all the characters danced in the stage. We went back to the RER station at 3 and the queue at ticket machine was insane!
So tips again : Buy return ticket to Paris. 
Here are my summary of tips:
– Bring your own food and drinks
– Print out your e ticket
– Buy disney head accessories in your origin country
– Study the Disney App and the handout maps
– Buy a round train ticket
– Study the weather
Val d'Europe 
It is one stop before Disneyland Paris known as the luxurious boutique centre. It is like Gotemba Premium Outlet in Japan (in my older post). Lots of people from Middle-East and Asia is here. You might find cheaper stuff and resell it to Indonesia hehe. First you needed to cross a mall like.. The old pakuwon supermall surabaya before getting to this village. We had small sandwiches here in the mall. 
Tips:
Study the website to find the brands you are looking for.
Are you looking for branded stuff like Salvatore, Chloé, Burberry, Gucci, Coach, Lacoste, …..? But if you have been to gotemba, it feels much more modest compared to it.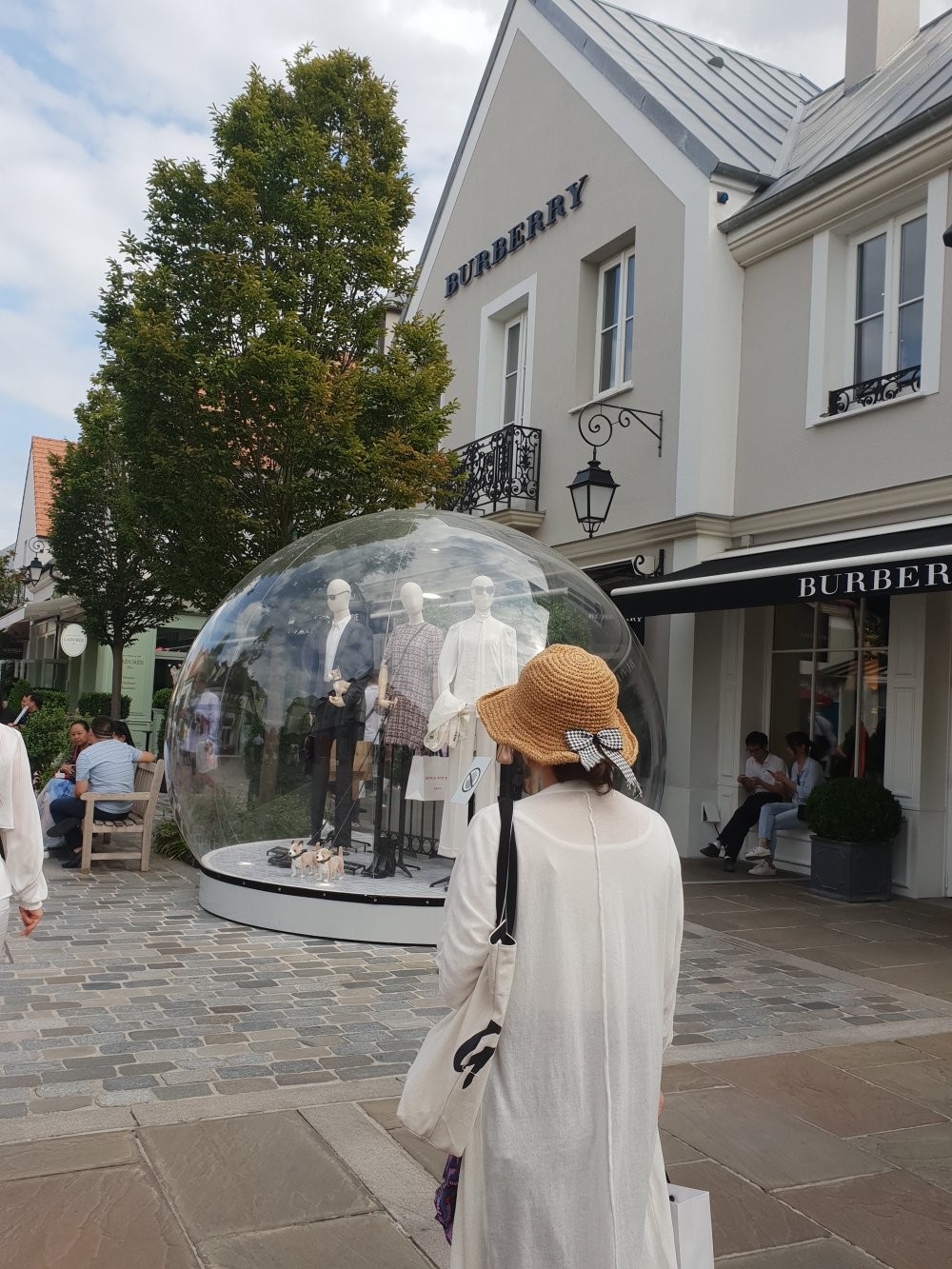 Ah ya, today we had Mcdonalds eggmuffin for breakfast, meatballs in Disneyland as lunch and for dinner it is a fried rice from a nearby chinese stall.
We were then back to Gare du Nord and slept like a log. It was indeed a memorable journey with my father despite the grey weather and the fatigue.
---
Photo gallery
---
Want to have your own Erasmus blog?
If you are experiencing living abroad, you're an avid traveller or want to promote the city where you live... create your own blog and share your adventures!
I want to create my Erasmus blog! →