Belgium: Huy, Chapon-Seraing and Brussels
Bonjour à tous!
I used to live in a Belgian local family thanks to an exchange program called AFS (American Field Service). It is adressed for senior high school students all over the world to have 10-12 months exchange experience living with local families and go to local high schools to carry the mission of world peace. It is divided into two major programs, YES, which sends students to and from the USA, and AFS that is more to Europe and other Asian countries. At that time, I was barely 17 and passed all the selection processes which also luckily gave me the full scholarship to go. My host family lives in the french part of Belgium, 45 minutes by bus from Huy, and 2 hours from Brussels by train. The area is called Chapon-Seraing which is mostly houses with the field for horses and cows around. To go to the supermarket, you have to go by car or just go shopping in the weekdays in nearest city. We got a cheap plane ticket from Montpellier which is maybe around 25 eur return if you do not bring any baggages and only one cabin bag. Amazing price. 
My biggest aim after that program was to be able to revisit Europe and my host family in the future and I managed to do it in the last weeks of 2018 due to my Czech visa procedure that needs to be done in Brussels because the embassy in France does not have the counsuler division. So I decided to spend 3 days in my host family house then went to Brussels after. 
The reuniting part was emotional, well, at least for me. How in few years everything can be the same or totally different in different rays of events and points. The family brought me to my old high school which is located in Huy and we had a little christmas market there where we bought hot wine and foie gras. I also went to Liege to meet my old friends from high school and we ate in a cafe. It was crazy the fact that some friendship would really last a life time despite the distances and the time. We had a lovely hot chocolate and Liege felt so different from me maybe because I did not really explore it in the past either. They do not have the christmas market yet.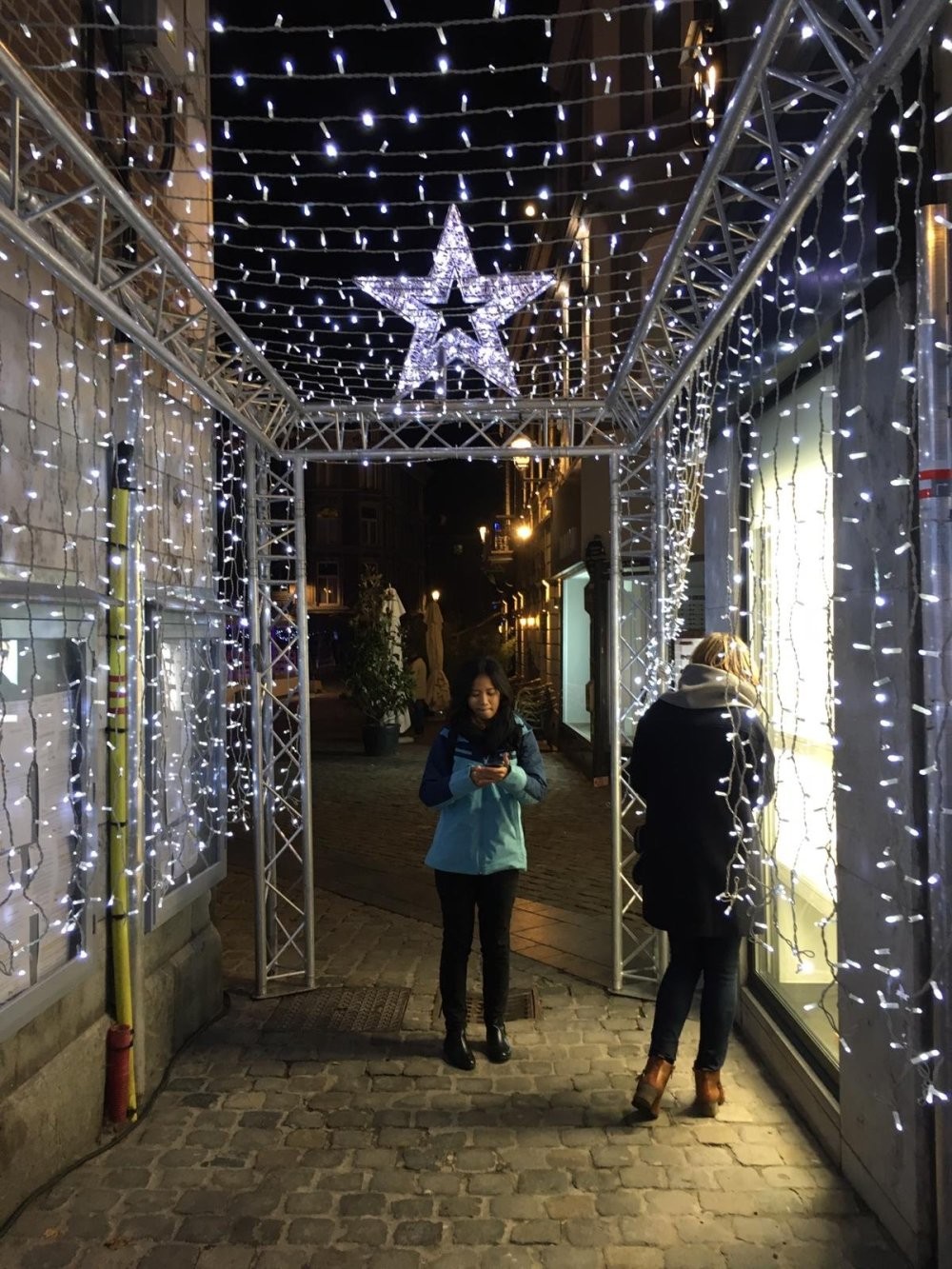 I had dinner in my aunt's house where I used to play piano there and visited her new gallery. She is a pottery artist and she makes her own art in her house. The last evening I was there was for the birthday dinner of Chloé, my host sister where all the family gathered. It was a memorable night and we ate belgian dishes and desserts. Never in my life, it crossed me to have this bonding with total strangers from the west and still being able to maintain the bond until now.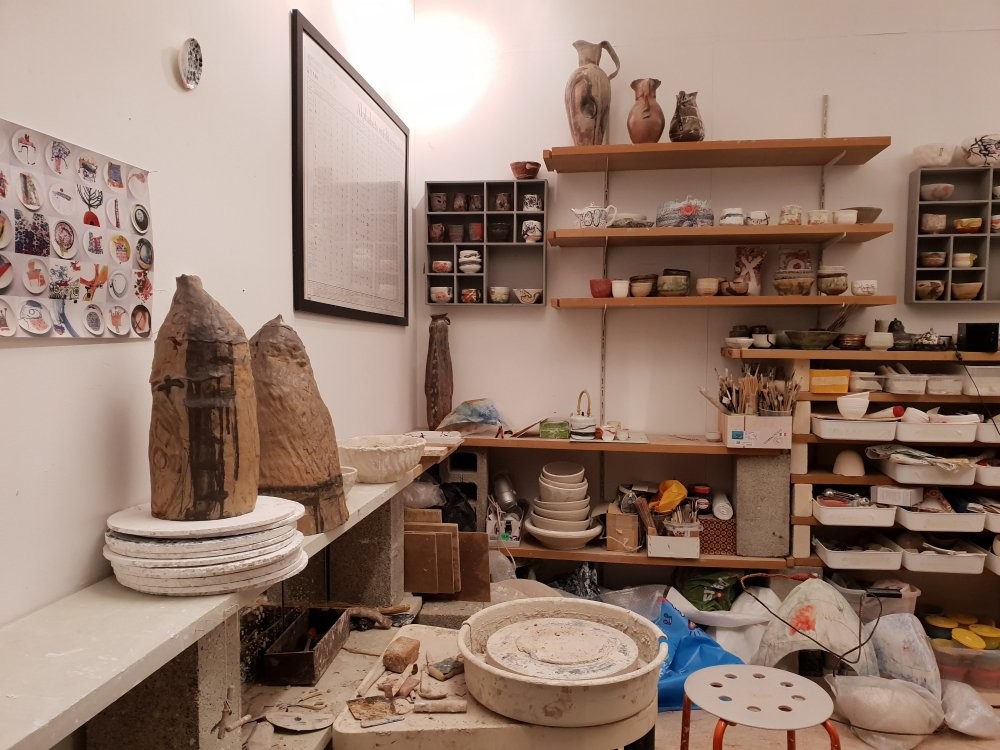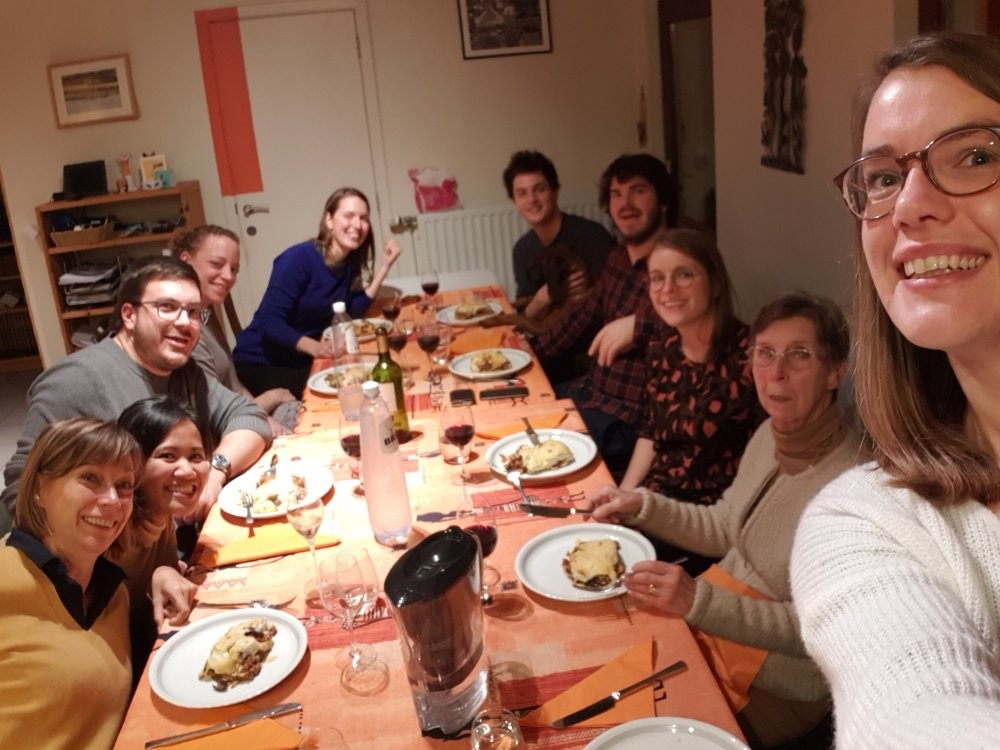 The next morning, I went to Brussels and checked in at my hostel. There was abot of a problem because I did not show up in the 1st day so they thought I cancelled it. By the way, I always love the grandiousity of their central train stations. They have this very big backdrop of an art exhibition. But after explaining that I did send them email, then the staff was okay. It was terrible opening and it was rainy. So after getting the key for the hostel which is located in different place from the reception, so weird right, I went to explore the city with Albertus, my class mate. We went to the Mont des Arts, Magritte Museum areas and had des frites belges (french fries) for lunch. We were also lucky to see the guards parade in front of the Royal Palace. Just opposite the palace is the green Brussels park where people just walk or read books on the grass. So back to the french fries, they were amazing fries as usual, but the portion was so big. Then we just strolled along the Royal Gallery of St. Hubert and met other friends there. I could not believe that the shopping hall has already been here since the 1800!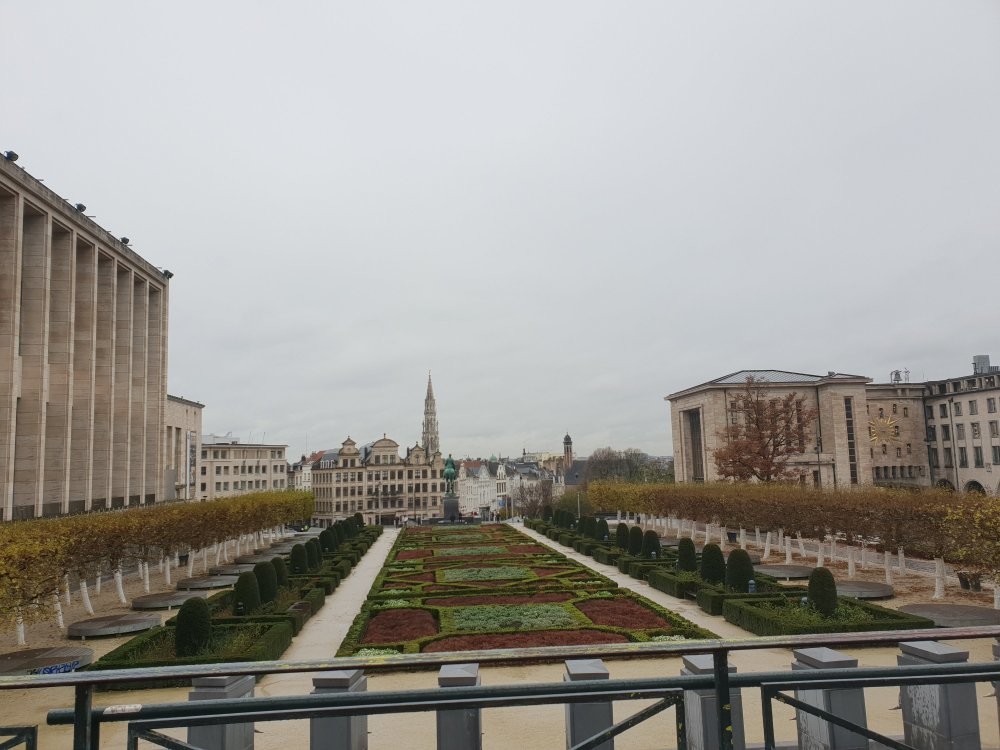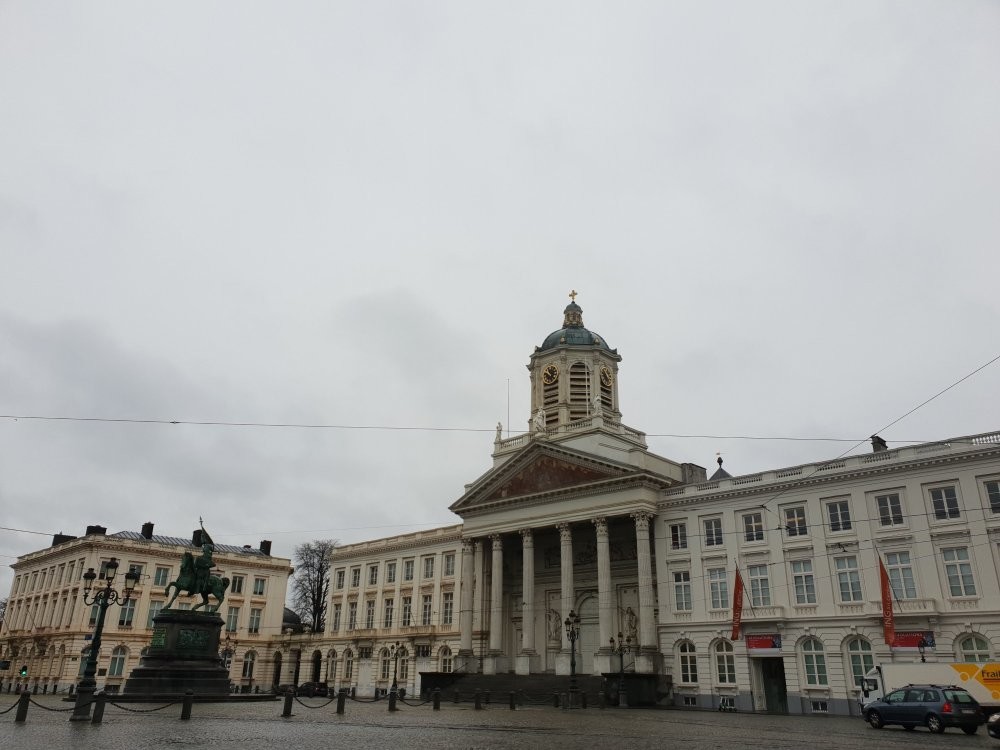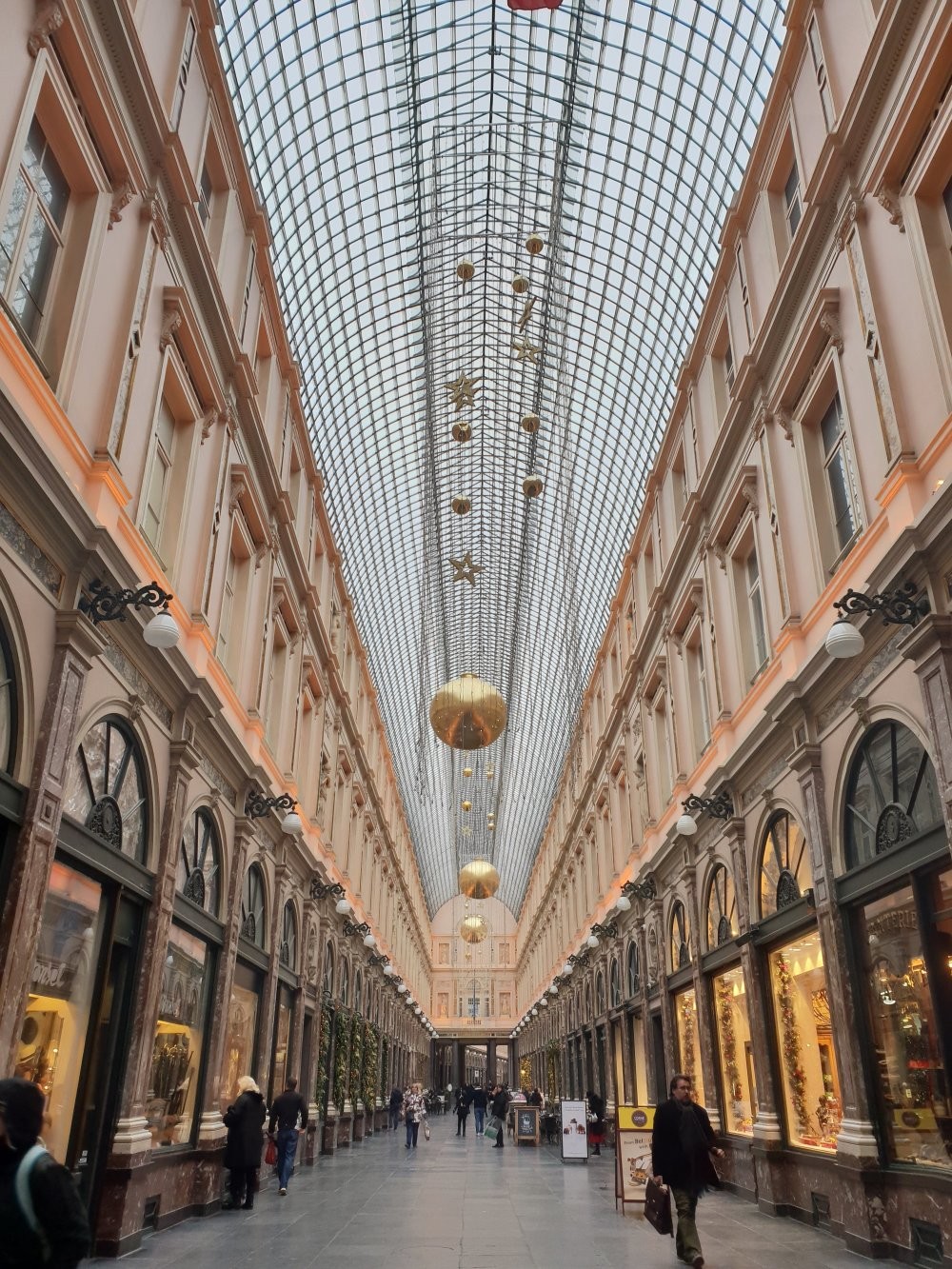 We the needed to find the Czech embassy to do our biometric data and submit our applications by using tram, it was a bit complicated because we could not find the correct bus to go there. After the appointment, I finally could get in to my hostel which is so clean and nice but kind of expensive then we went to have a modest dinner at Burger King. We strolled to the Mannekin Piss and Jeanekke Piss then to the Grand Place. It was so beautiful because it was almost Christmas so they made this light attraction and have already installed the giant christmas tree in the middle of the Grand Place. We wanted to go inside the Chocolate museum but we could not find it at that evening. Next we went to Parc de Cinquantenaire and it was majestic at night. It has huge park but unfortunately the lighting was so bad that I felt kind of scared. We did not know where to go again at that night so we went to EU office district my metro just to see the most different metro stop (the most luxurious one) in Brussels. Thanks European Union and Commision for funding us!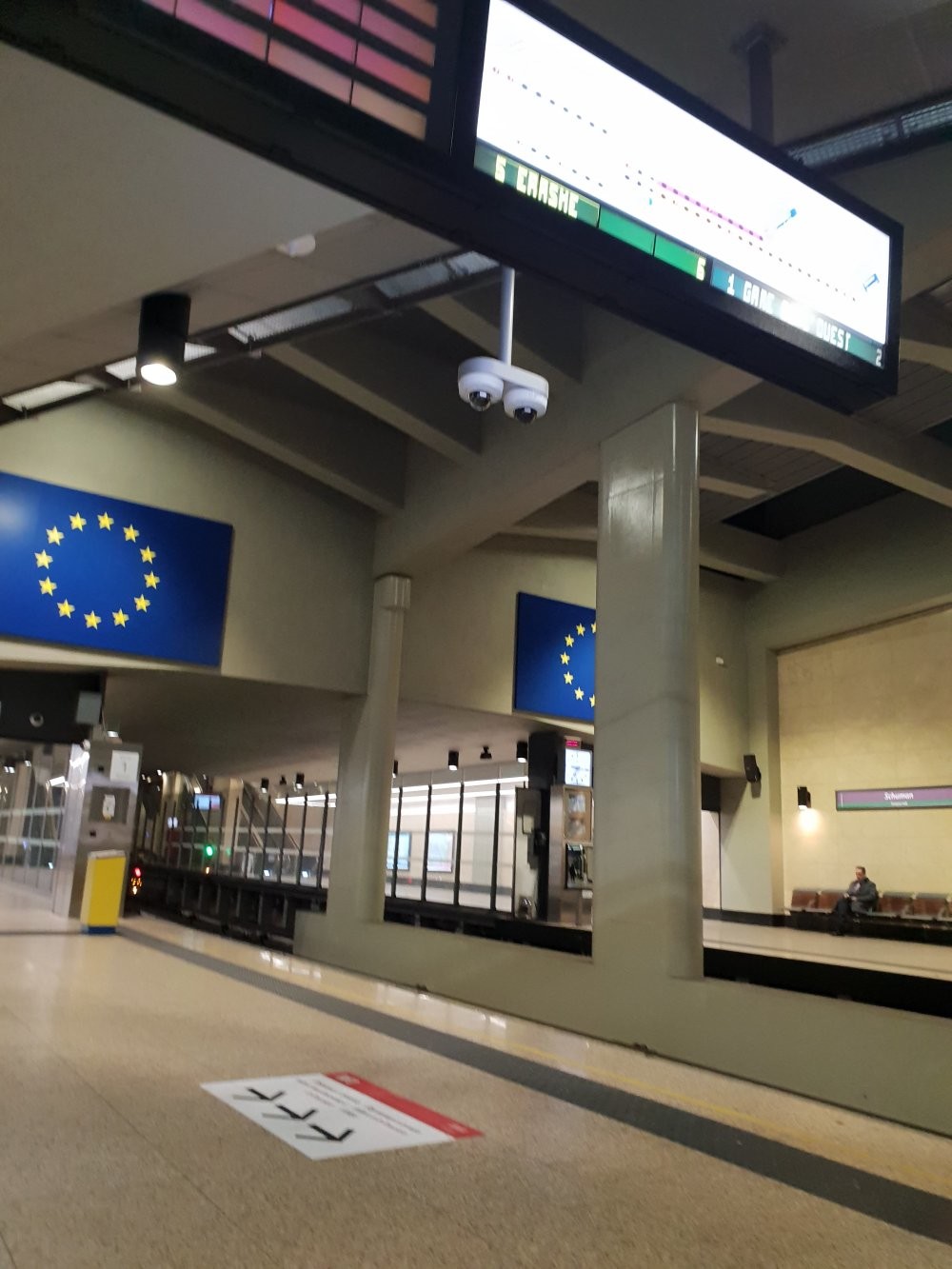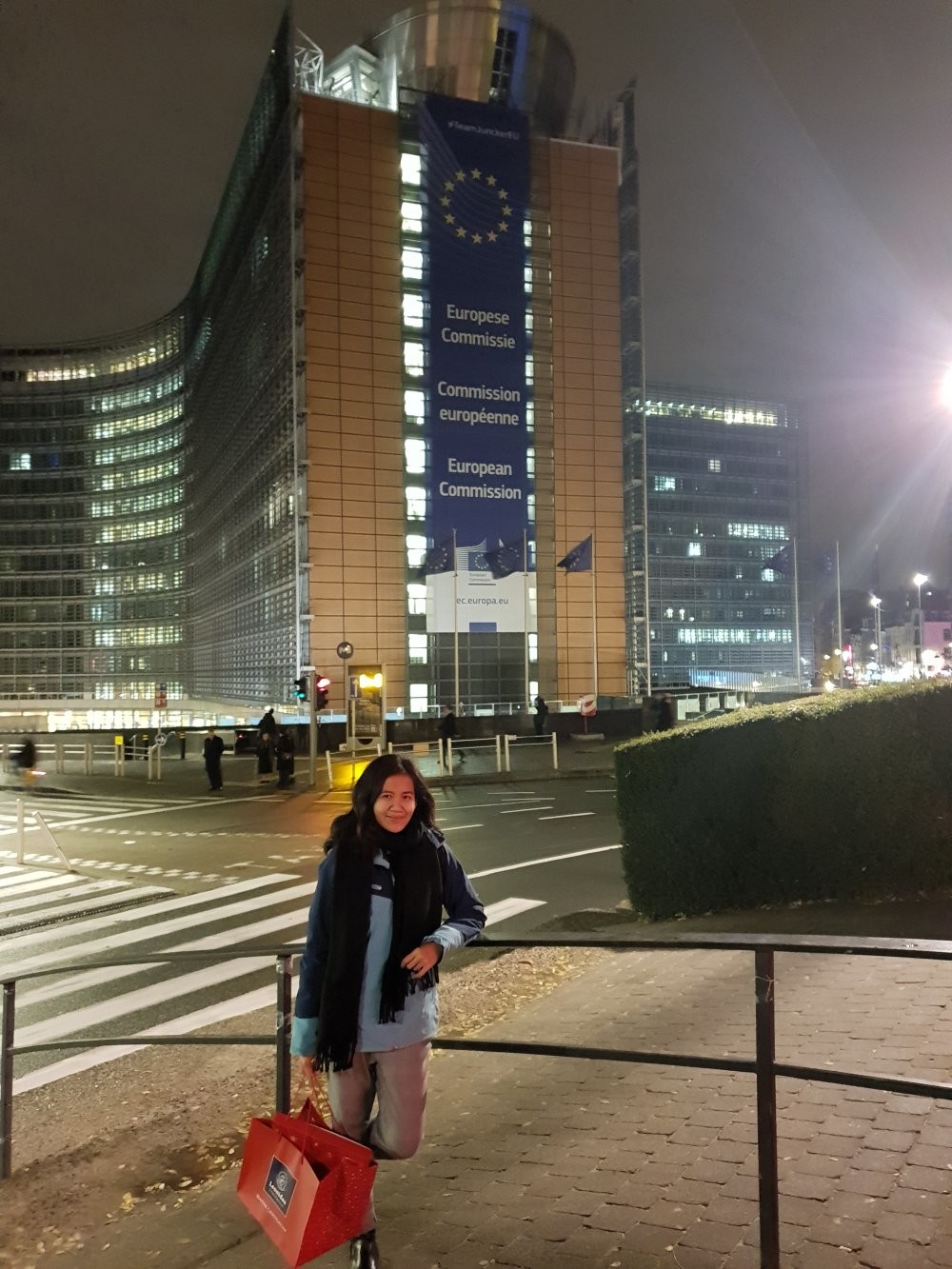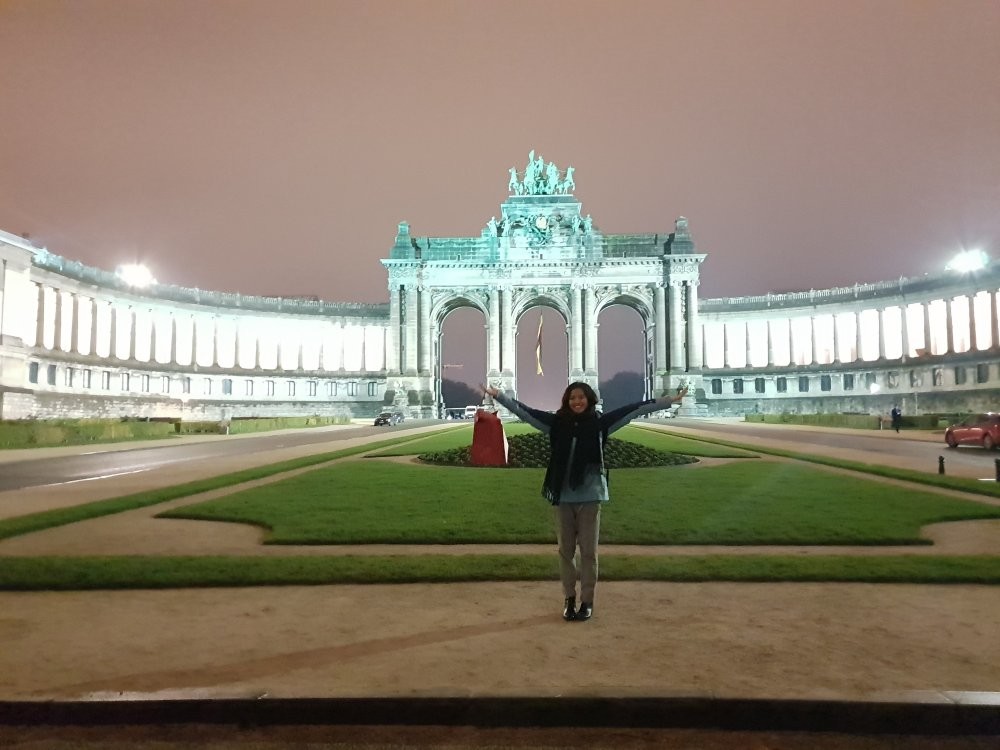 The next morning before we went back to the airport, we went to St. Michael and St. Gundhula Roman Catholic church and it was also raining hard so we went inside looking for shelter. it was so dark and gothic and people were praying in the dark. Then we took the bus to Art and History Museum but we did not go inside. We found other dome-like church that I am sorry but I do not remember what the name was. We also bought the famous Leonidas chocolate and I was amazed by all the varieties that they have and also their patience towards all the customers having difficulties at deciding which shape and style that they want in a tiny box of 20 pieces. Albertus bought a big one that is a christmas box edition where you eat one by one each day towards christmas day. 
Well, I can say that this was a very quick and condensed trip without really a firm plan or even targets about what to see maybe because I have been to Brussels for several times and not really in the agenda of travelling this time. But I hope, just by looking at the photos I uploaded, you can figure out more about Brussels and its beauty. Then we went back to the hostel to take our stuff and then taking the shuttle bus to Charleroi airport to go back to France. I regret that I did not stop to again enjoy the Belgian waffle which is so light and fluffy with its whipped cream and strawberries. I hope i can go back soon to revisit my host family! Ciao!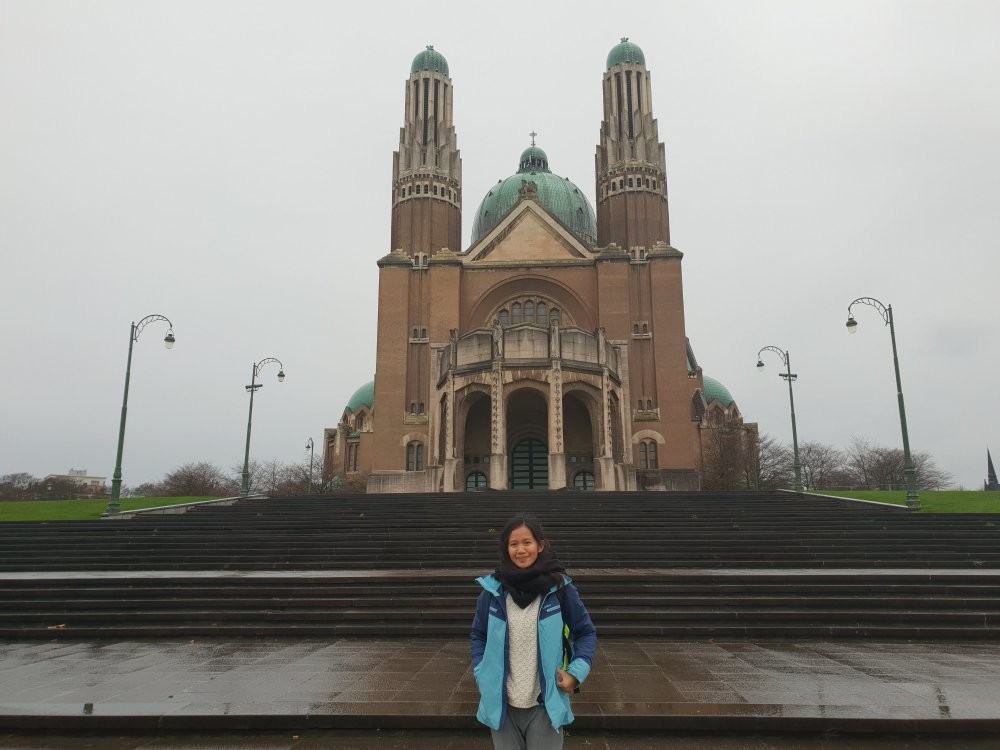 ---
Photo gallery
---
Want to have your own Erasmus blog?
If you are experiencing living abroad, you're an avid traveller or want to promote the city where you live... create your own blog and share your adventures!
I want to create my Erasmus blog! →